Alpha Imaging Collective member Braedin Toth (@braedin) is a Vancouver, Canada based creative and the creative director of marketing firm Toth Media. His approach to the content he shares is best described as "the nostalgic experience of an adventurous lifestyle." Known for soothing slow-motion and low light photography, Braedin brings the viewer into a world of natural wonder and exploration.
In early October, Braedin joined other members of the Alpha Collective on a week-long adventure in Iceland. The group planned to be working with their cameras from the first light of dawn, long into the nights exploring Iceland's landscapes and cities. We connected with Braedin to get an inside look into the cameras, lenses and other gear he packed to shoot stills and video, and to be ready for anything.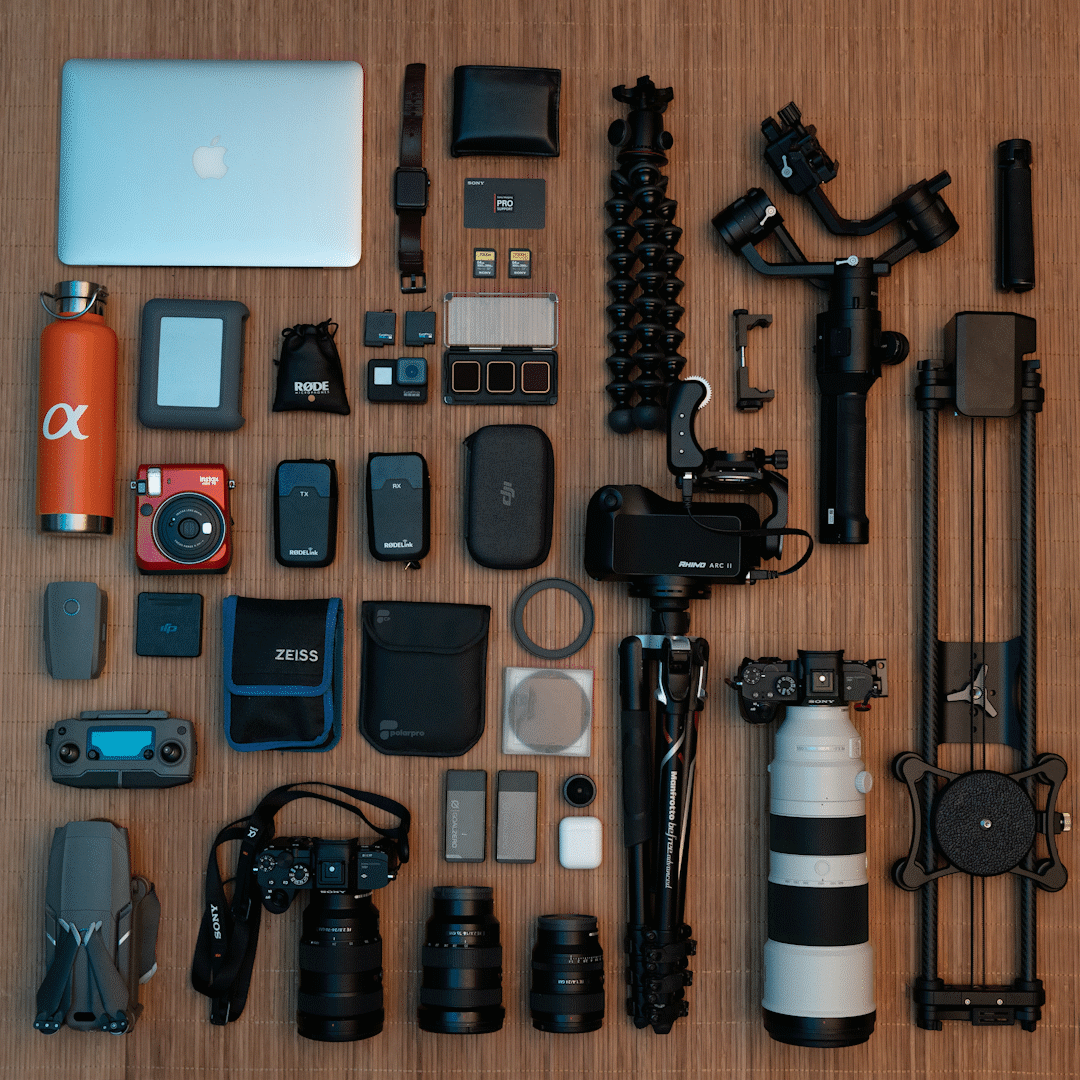 Cameras:
Sony α7R IV: I think of the full-frame 61 megapixel sensor in the α7R IV as giving me medium-format image quality and resolution in a full-frame mirrorless body. Using the α7R IV in Iceland, I'll have the ability to shoot extremely high resolution timelapses and lots of detail to work with in post processing. The ability to crop in on images and retain professional level sharpness will be useful in Iceland as I plan to use this lens to capture unique landscape compression and wildlife.
Sony α7 III: This is my go-to camera body for video and anything low-light. The high sensitivity makes it a perfect tool for astrophotography and hopefully the Northern Lights in Iceland. I love the ability for crop in super-35 mode in video and it still retains much of the detail and sensitivity as full frame. It makes my lens selection even more versatile.
Lenses:
Sony 16-35mm f/2.8 G Master: This lens is used in 70% of the shots I put on my Instagram (@braedin). It's a workhorse and gives me my ideal perspectives as I love to include foreground and skies in my imagery and videos. The f/2.8 aperture is a perfect complement to my Sony α7 III's high sensitivity.
Sony 24-70mm f/2.8 G Master: The 24-70 GM is my favorite all-around lens. Whether I need to compress a background in an image slightly, take sharp portraits or include more of the scene in a landscape composition, this lens has me covered. It's a great companion to the 16-35mm.
Sony 24mm f/1.4 G Master: My favorite time of day to shoot is "blue hour" and this lens gives me the ability to create clean images in that oh-so-brief edge of the day. Having a 24mm wide angle and the ability to open up to f/1.4 is a low-light photographer's dream. The 24mm f/1.4 GM is also my go-to lens for astrophotography.
Sony 200-600mm f/5.6-6.3 G: This lens is a new addition to my kit and it offers a unique perspective compared to the more common 70-200mm focal range. The 200-600mm is a bit larger than a 70-200mm, but when I want my images to stand out, having the ability to use the APS-C crop mode in my α7R IV and α7 III to have an effective 900mm focal length will be game-changing. I think the images are going to blow people's minds.
Other Gear:
Tripod: My trusty Manfrotto Befree Advanced Travel Tripod (Sony Alpha Edition) is light, sturdy and it straps nicely to my camera bag.
Bag: The Peak Design Everday Backpack is well designed to carry all I need while looking clean, professional and stylish.
Sony PRO Support card: In case I ever have a problem with my gear, I'm a member of Sony PRO Support.
Sony TOUGH SD Cards: The Sony TOUGH UHS-II Memory Cards give me confidence that what ever magic I am able to capture will stay safe and the cards will remain fast and reliable for years.
Slider: Rhino Slider Evo and Arc II is a legendary combination for smooth video or four-axis timelapses. This will be my go-to rig for making next-level cinemagraphs.
Gimbal: The DJI Ronin-S is small enough to come to the hard-to-reach locations and offers great stability for making magic with video.
PolarPro Filters: My circular polarizer is a must for anytime I am shooting near water of have a desire to pull more intense color in my images.
Moment lens: For those of us that haven't upgraded to a smartphone that includes an ultra-wide-angle lens, the Moment Superfish offers an option for creating dynamic Instagram stories when I'm not using one of my Sony cameras.
Lens cleaning kit: To keep my lenses clean and free of dust, I carry this small kit made by Zeiss that includes fluid, wipes and a cloth.
Drone: DJI Mavic 2 Zoom offers a good image with the ability to shoot a variety of focal lengths to offer a unique look. When I need to be quick or am traveling light, the Mavic is a great option over the larger drones.
Goal Zero Flip Batteries: A small and reliable way to keep my phone and smaller accessories charged while on the road or in the mountains.
Joby Gorillapod: A small and quick way to angle a camera for a long exposure or video.
Reusable water bottle: You need to stay hydrated.
Rugged portable external hard drive: For making backup copies of images and video files while I travel.
Apple MacBook Pro: This machine is older and it's pretty slow, but it's the computer that has built my creative career and it's where I edit while on the road. I'm currently looking into tablet workflows to replace it.