Ashima Narain's (@ashimanarain) career as an acclaimed photojournalist based in Mumbai, India spans some two decades. She's a part of the National Geographic Creative and her work has been commissioned and published for a variety of notable publications and agencies. Through her photographs, Narain tells the stories of the issues we face and visionaries who are working on solutions. She's often traveling alone on assignment, so she puts a lot of thought into what gear is essential to telling these stories. We talked with her to learn more about the Sony Alpha cameras and lenses that helps bring her stories to life.
How Mumbai-based international photojournalist Ashima Narain packs for assignment and why she switched to Sony. "I rely on my camera and the settings I make on it to get the colors real."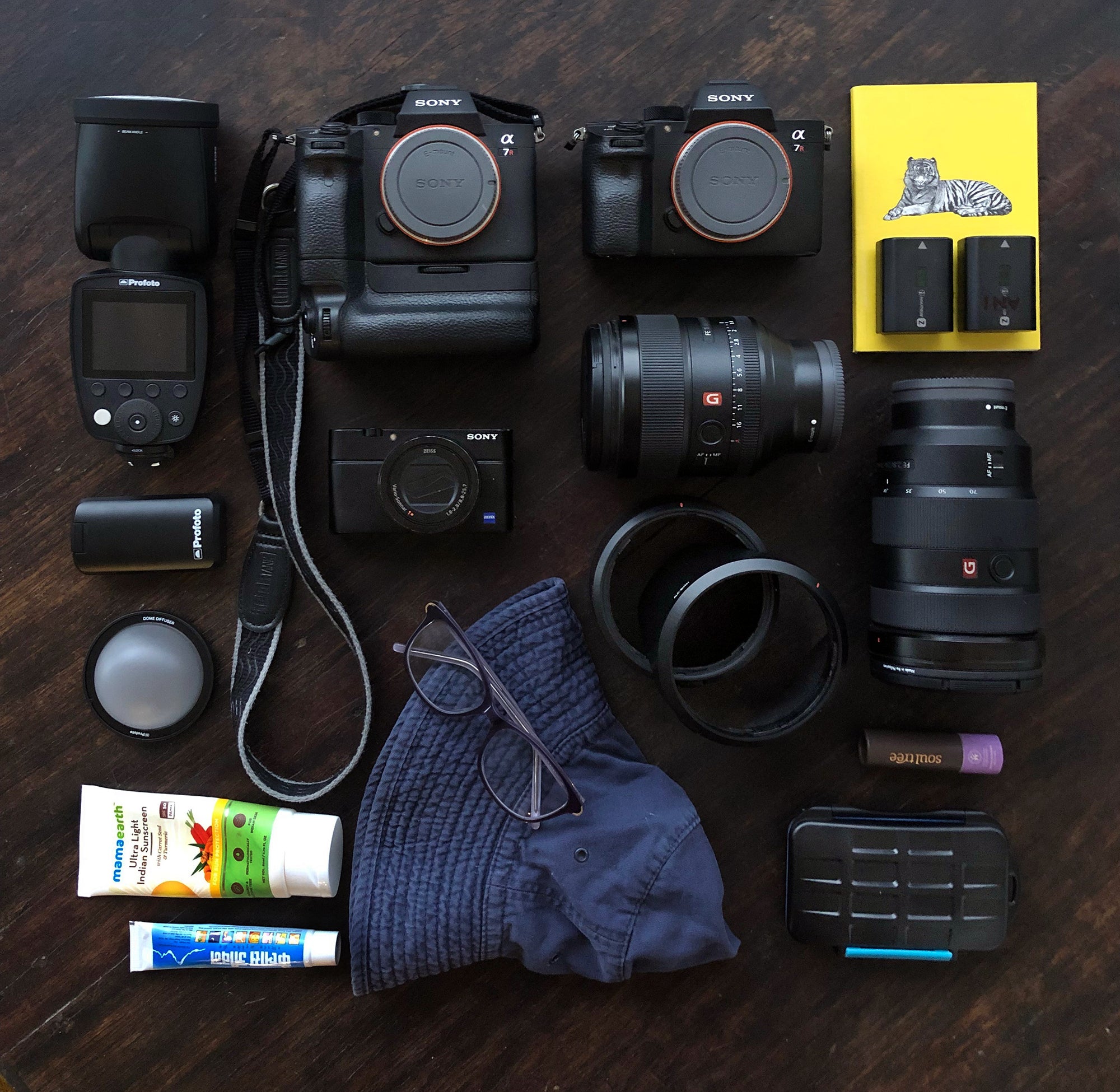 Cameras
Sony α7R III: I recently got the α7R III, as an upgrade from the α7R II, which I loved. The increase in file size, the faster autofocus and greater low light sensitivity were the reasons for the new camera. As a documentary photographer who works only in color, it is very important that I get the tones right in camera. I don't have time, or the inclination to do a lot of post processing work on my images, so I rely on my camera and the settings I make on it to get the colors real, yet punchy.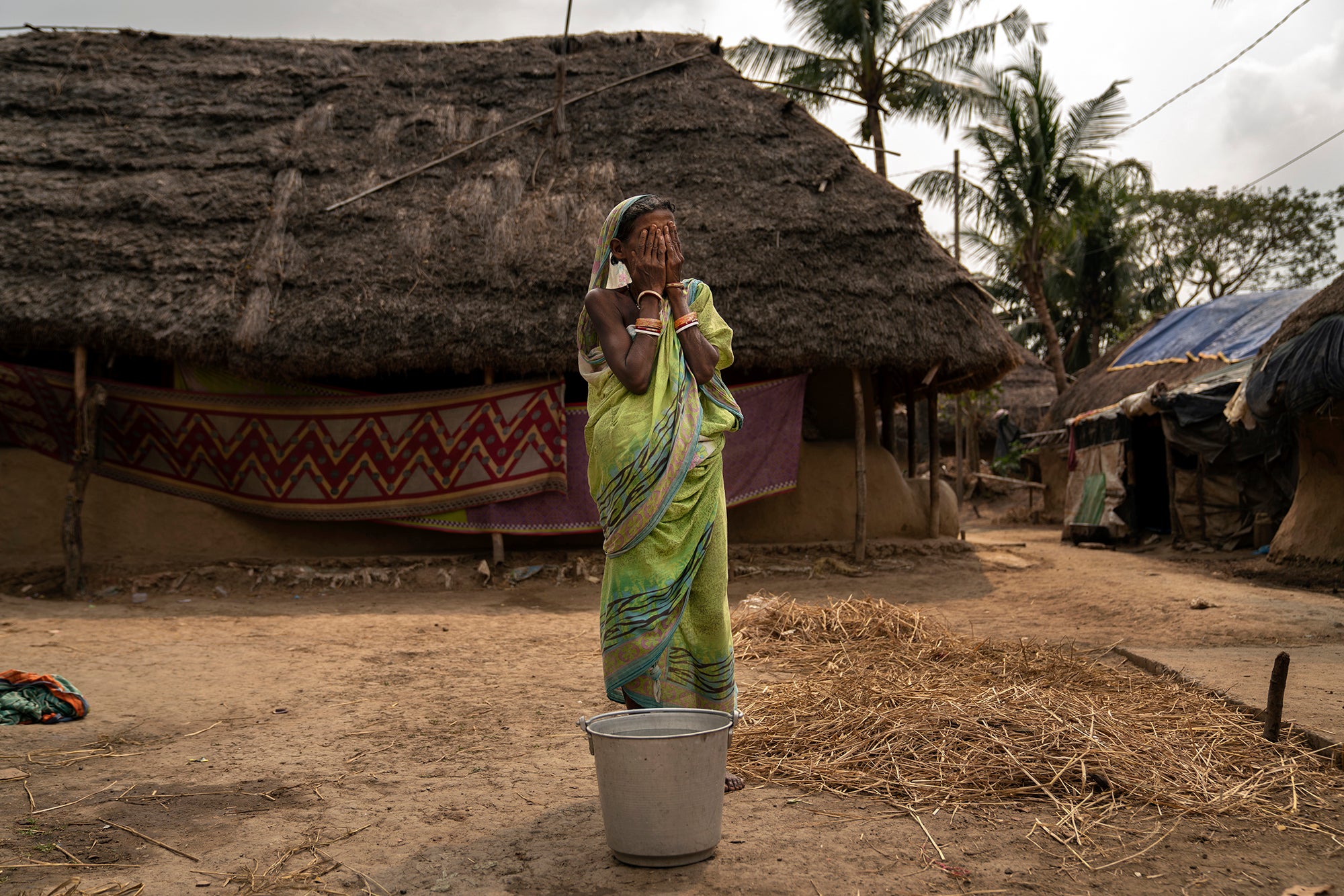 Sony α7R III. Sony 24-70mm f/2.8 G Master. Ranglata has no water connection close by, so she often has to carry up to forty buckets of water a day from the public hand pump to their home so that her family of four can use water to cook, clean, bathe and flush. As she turned from the pump to start walking home, she set down her bucket and wiped her face under the hot sun. The light was very flat, so I used the Profoto A1X to add a bit of highlight on her. This image was shot for WaterAid India.
Sony α7R II: I started to use this camera when I made the switch to the Sony mirrorless system. I had just had my third child, and I wanted to use a lighter camera to maintain the health of my back. Weight really was the most important factor for me at the time, but as I learnt to use the camera, there were many things that I fell in love with: the fact that I could customize the dials to suit the way my hands moved; the color tone, the incredible low light capability and the quick auto focus.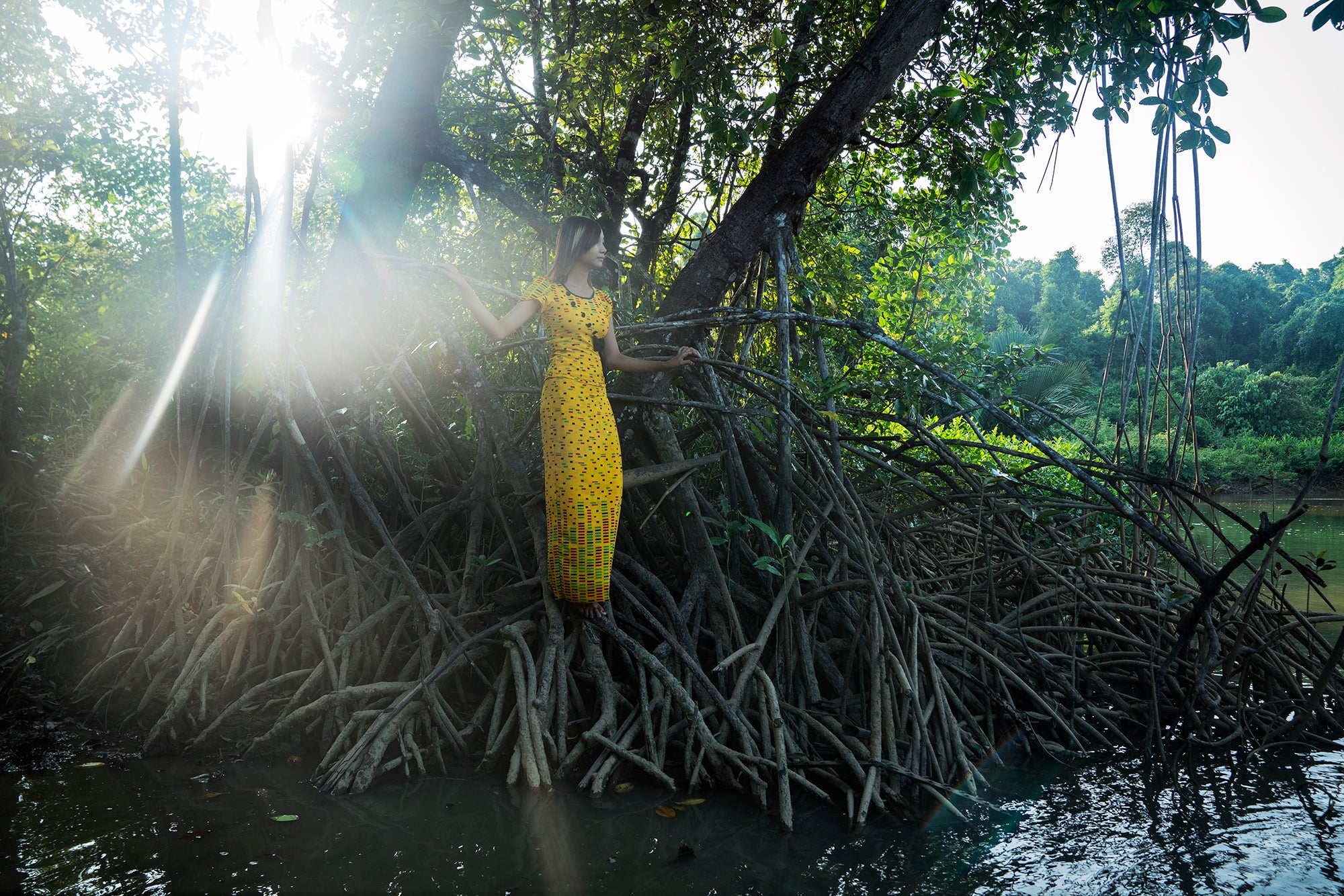 Sony α7R II. Sony 24-70mm f/2.8 G Master. While shooting a story on a mangrove restoration project in Myanmar, I found a rhizophora tree that was over 30 feet high. In order to understand the scale of the roots, the organization's media assistant offered to stand among them. I like back light, and got into the water so the sun would flare into my camera. I was really impressed with the camera's dynamic range, as it caught the flare without washing out the colors, and maintaining the blacks too.
Sony RX100 IV: This camera is light and powerful. It has one of the largest sensors found in a compact camera, it can shoot up to 16fps, and has quick autofocus, with a flexible spot focus mode, that I find very useful. There are newer iterations of this camera, but this one is still an amazing piece of equipment that allows a lot of flexibility in my work.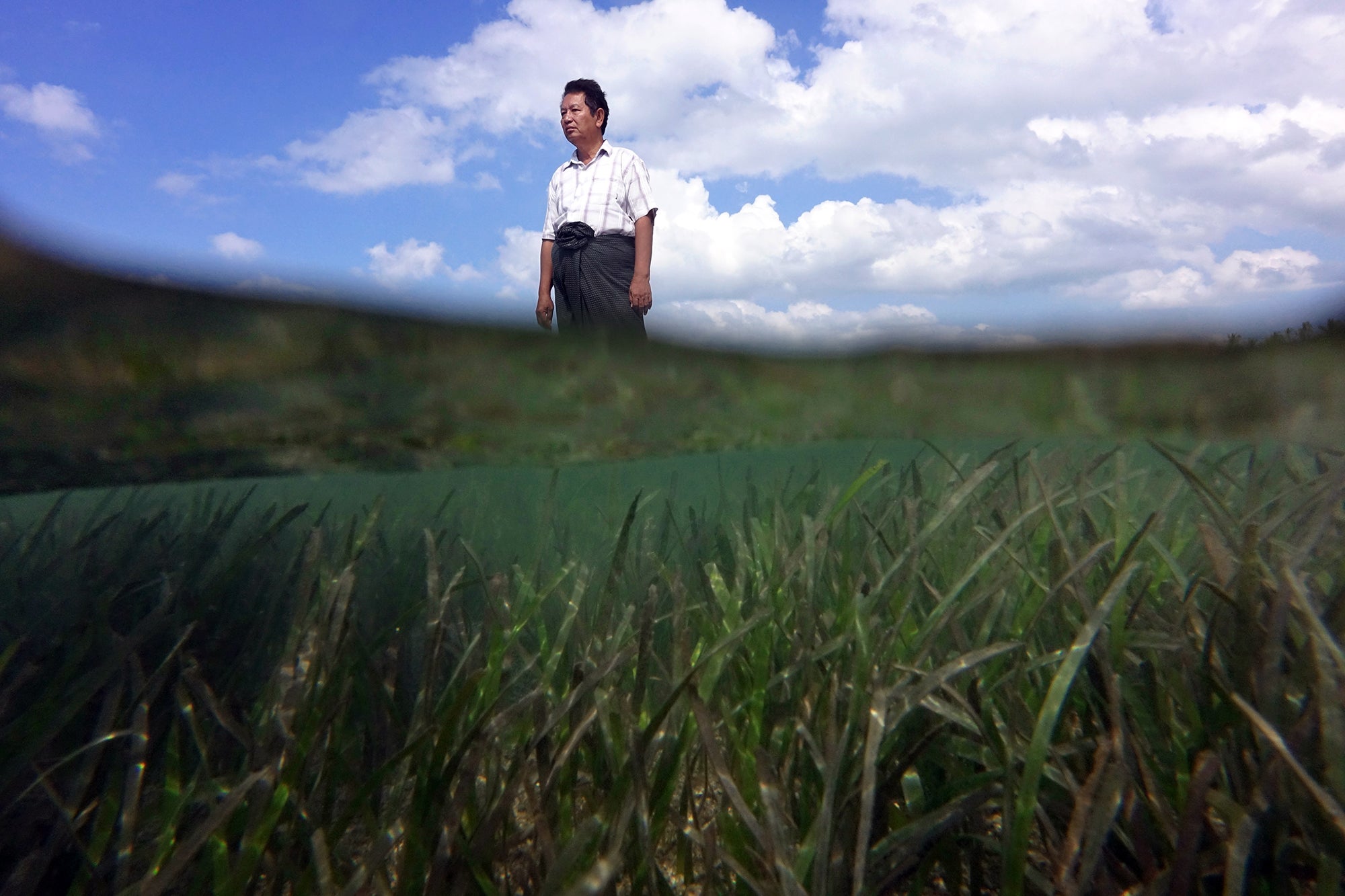 Sony RX100 IV: I wanted to make a portrait of the professor of aquaculture, along with his subject of study – sea grass. I knew I needed a light, powerful camera with an easily available underwater housing. I also knew that because the water would keep moving, it was important to use a camera with a fast frame rate, and a flexible focus point that I could control quickly. The RX afforded me all of this.
Lenses
Sony 24-70mm f/2.8 G Master: This lens is my work horse. I feel that everyone has a 'focal length' at which they see best, and mine is about 28mm. But I feel too confined with a prime lens, so this zoom means I just have to carry this lens and know it will do about 85% of my work. I also use it to shoot portraits – ones with a shallow depth of field and others that require a wider sense of place.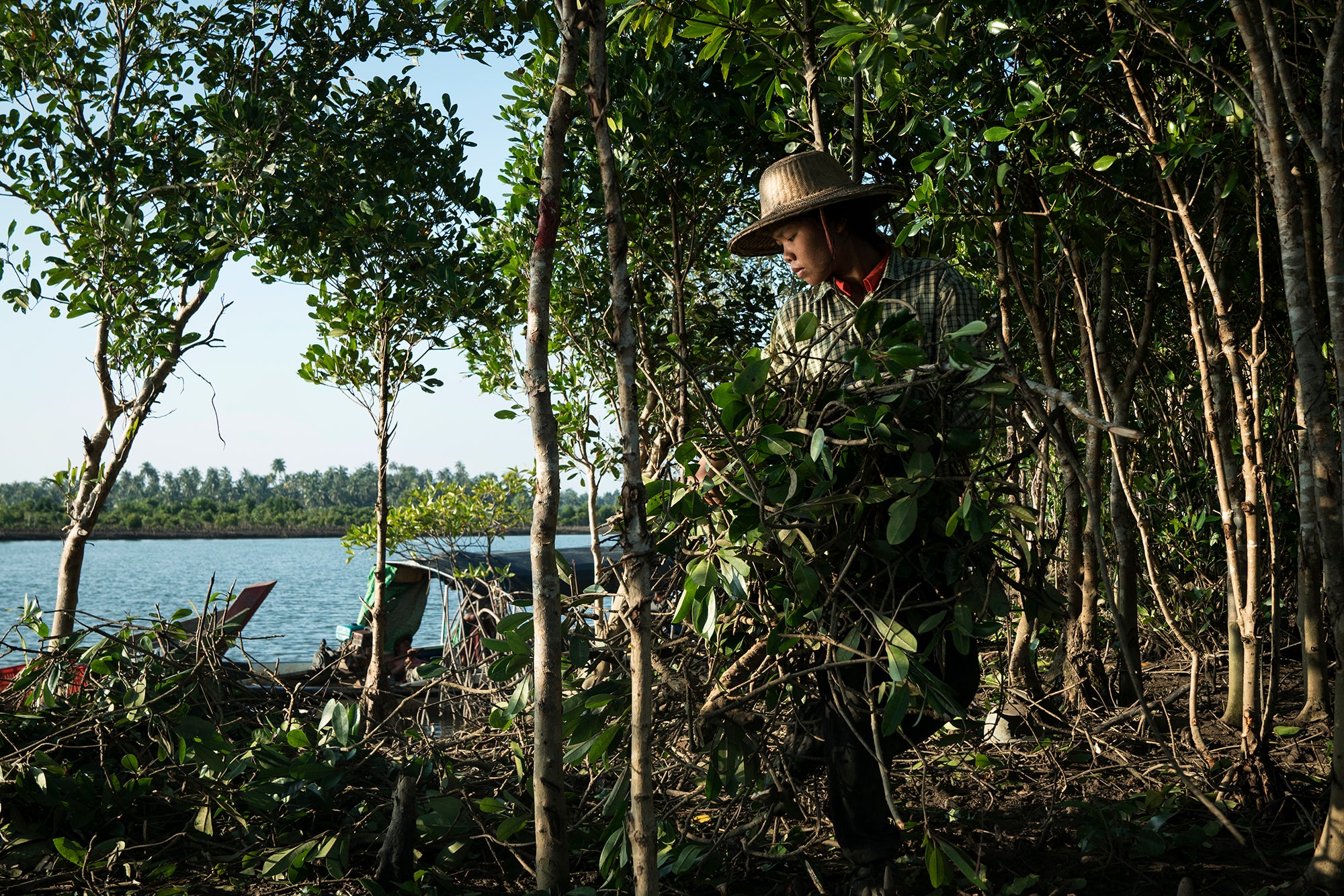 Sony α7R II. Sony 24-70mm f/2.8 G Master. This is an environmental portrait, so it required a wider frame – and enough depth to give the viewer the understanding of the forest and river, without keeping everything sharp.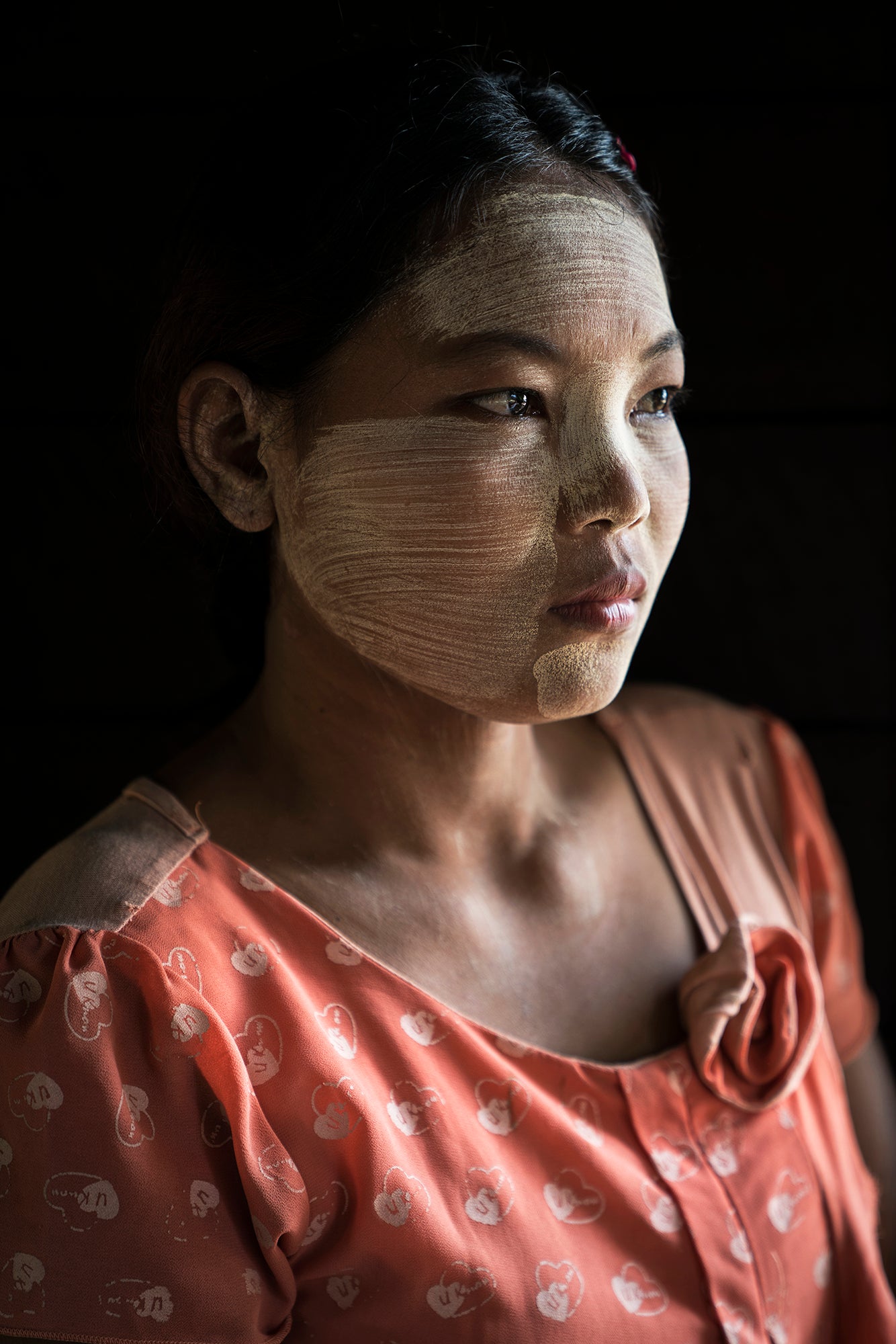 Sony α7R II. Sony 24-70mm f/2.8 G Master. Here is another portrait shot with the 24-70mm G Master lens – I shot it at 70, and the lens works really well for a closer portrait too.
Sony 85mm f/1.4 G Master: Depending on my clients, and the nature of my work, I sometimes like the images to have a 'lifestyle' quality, while retaining the journalistic integrity and feel of the images. I find fast primes lend themselves well for this, creating interesting bokeh in the background, while keeping the subject in focus.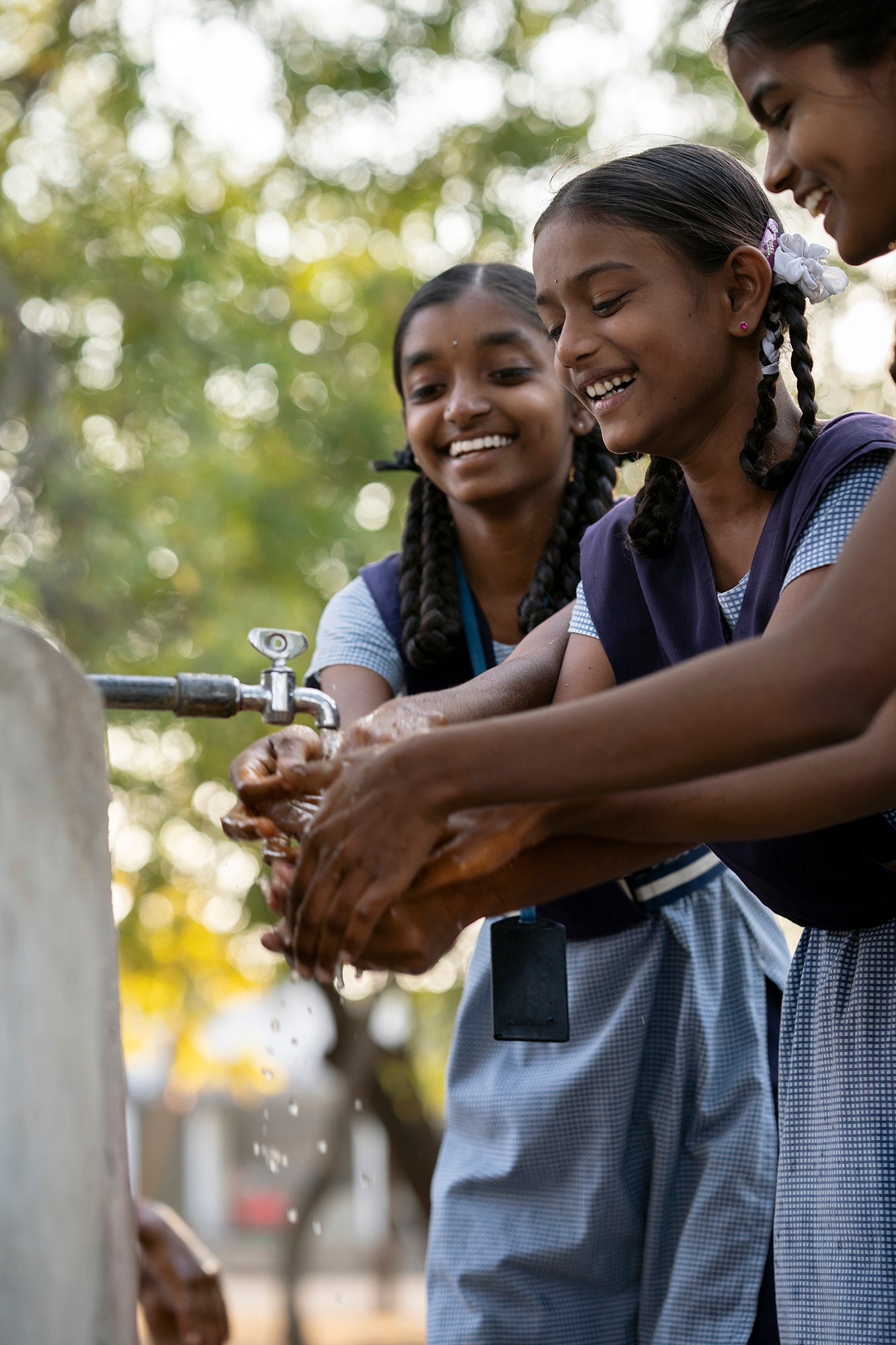 Sony 85mm f/1.4 G Master. This was shot on an assignment for an NGO that is providing hand wash facilities in schools, so it was important to shoot an image that highlighted the emotion the girls felt, and I felt the 85mm would work well for this.
Accessories
Notebook - I always carry a notebook to write names and the stories of the people I photograph, as well as locations and thoughts about the area and situation.
Vertical grip - I don't shoot many vertical pictures, but because the grip keeps 2 batteries, I find it very useful to use it, so I am never caught in a situation where I suddenly need to change my battery.
Profoto Flash & Battery: As a photojournalist, I find using a flash in many situations helps to create a feel that viewers don't necessarily expect to see, and often keeps them looking for a bit longer, which helps to communicate your idea / story.
Dome Diffuser: Because I don't want the flash to overpower the image, I use it like a fill, and with a dome diffuser which softens the light.
Mamaearth Sunscreen - as photographers who are out in the sun a lot, it is very important to protect ourselves from harmful UV rays, sunburn etc. This one is very light, so perfect for the Indian climate.
Kailash Jeevan Cream: This is like my miracle cream - it can do anything, from treating sunburnt skin, to insect bites to mouth ulcers!
Hat: I always wear a hat when I shoot, else I tend to get heat / sunstroke under the hot Indian sun.
Glasses: I use them primarily to look at the images after I shoot
Lens Hoods: I always use them primarily for protection against damage.
Soultree Lip Balm: With the heat, and often situations where I can't drink water for long periods, I use this organic lip balm made from ghee for protection.
SD Case: This helps me organize my cards - on one side I keep all the cards that have been used, and the other is unused.
The era of the Alpha Female is here, and we are leading the charge toward equal representation together. You can apply for the Alpha Female Creator-In-Residence Program (which includes more than $25,000 in cash and gear) through September 15. Learn more at alphauniverse.com/alphafemale.