My name is Charles Torrealba (@thisischarliet) and I am a Los Angeles-based photographer and videographer, specializing in beauty, lifestyle and product with a separate wedding photo and video business. My Sony α7R III and Sony 24-70mm f/2.8 G Master anchor my growing Sony Alpha kit that I rely on for the full range of my content creation. Here's a little more about what you'll find in my kit for all of my shoots and why.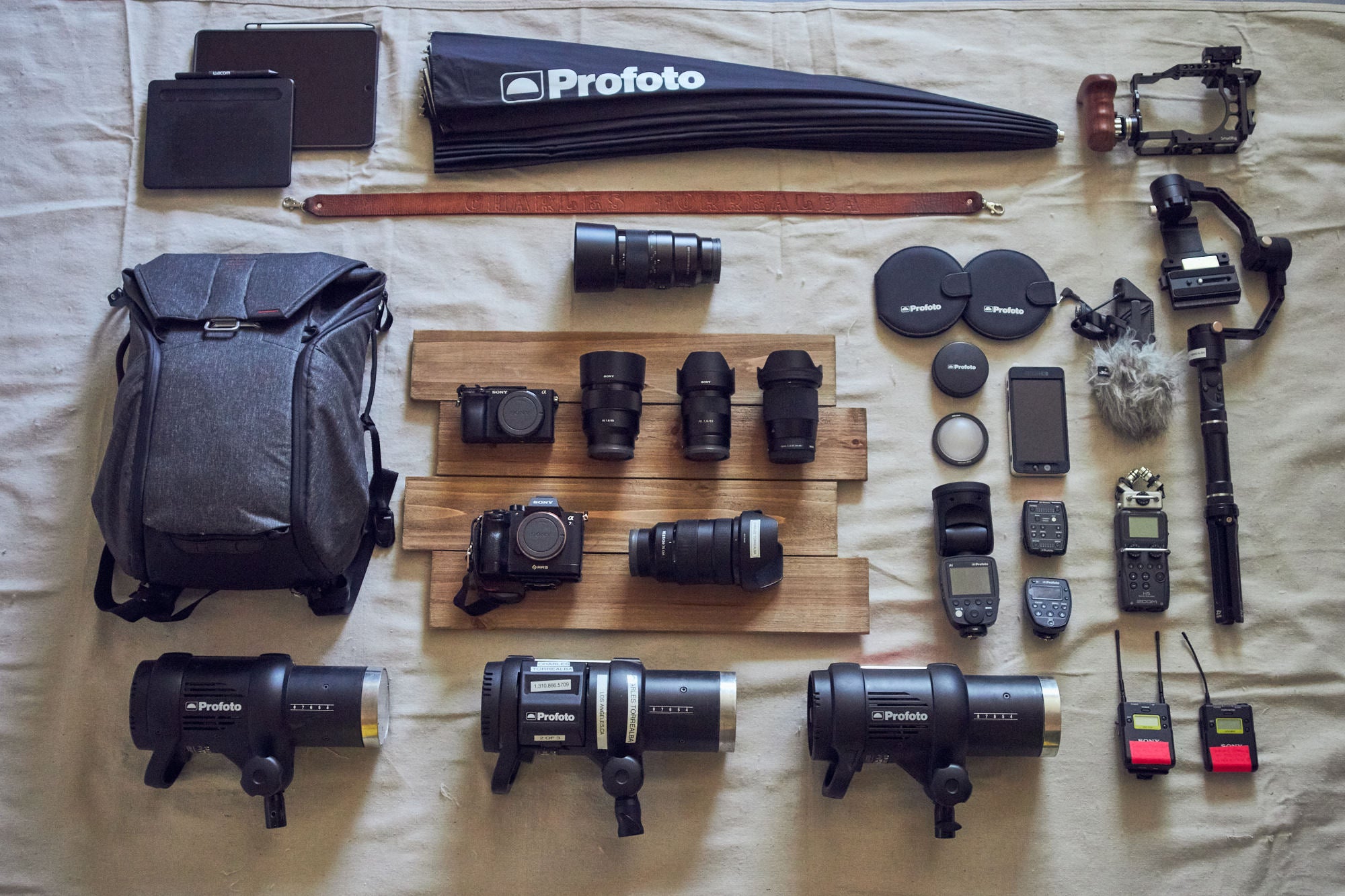 Cameras
Sony α7R III: Versatility is the name of the game in today's visual content creation and my clients require that. So naturally I need gear that allows me to move quickly, is easy to travel with, and has fantastic photo and video capabilities in all conditions. That's why after much research, I purchased a Sony α7R III. This camera checks all the boxes for me.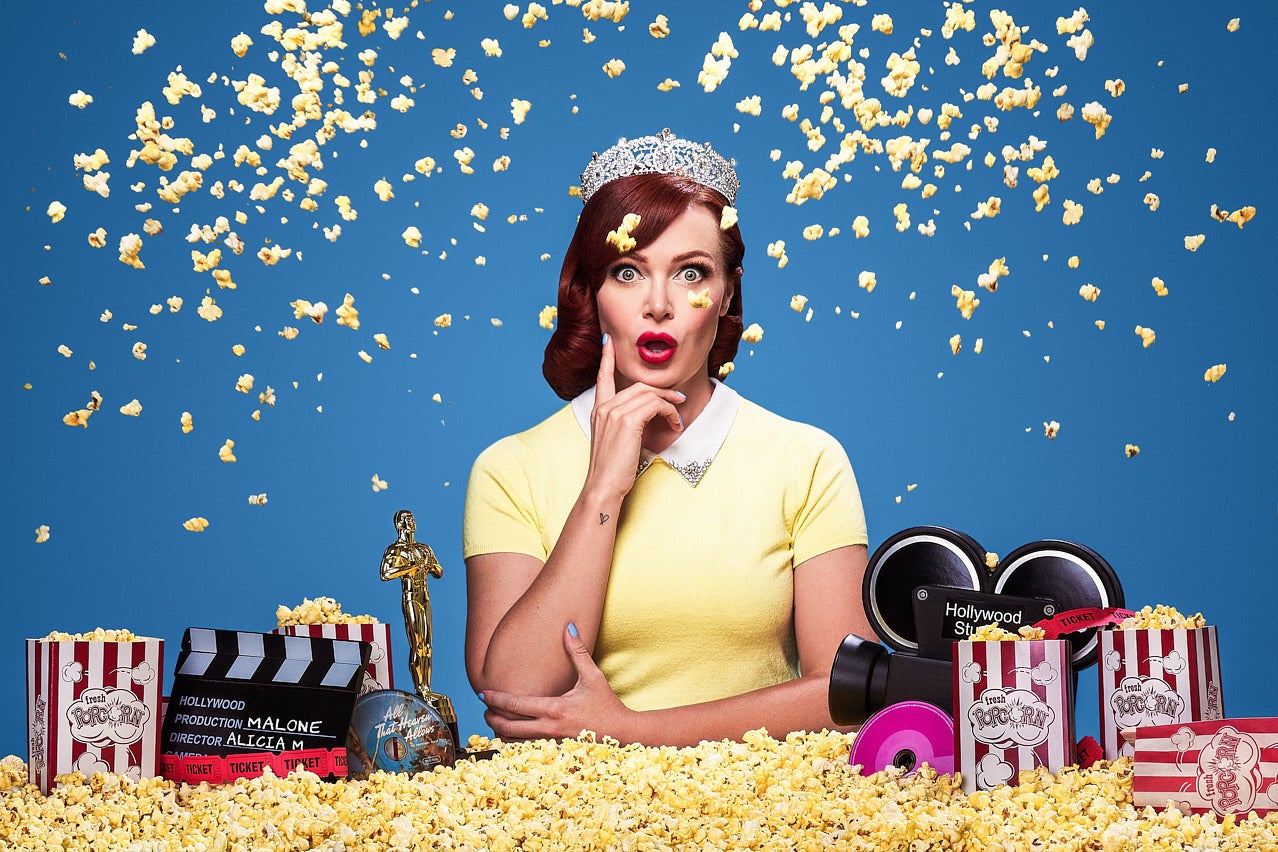 Sony α7R III. Sony 24-70mm f/2.8 G Master. 1/200-sec., f/11, ISO 100
Sony α6400: This is a very recent addition to my kit. I needed a small B-camera with same or similar colors as my α7R III, and light enough to be able to put on a gimbal with a small lens for quick cinematic shots. The fact that the Sony α6400 has a phenomenal auto focus system is the cherry on top.
Lenses
No system is complete without a variety of high quality glass, and I love that Sony continues to deliver new lenses every year. I've owned a few other Sony e-mount lenses than the ones listed here but these are the lenses I found to be the most useful for my workflow.
Sony 24-70mm f/2.8: This is my do-everything lens. I come from a different manufacturer's system and I used to own a 24-70 f2.8 then, and I needed a native Sony version when I made the switch, and this GM version is absolutely fantastic! This 24-70mm GM lens is super sharp, very fast to focus and its color reproduction is nice, and accurate.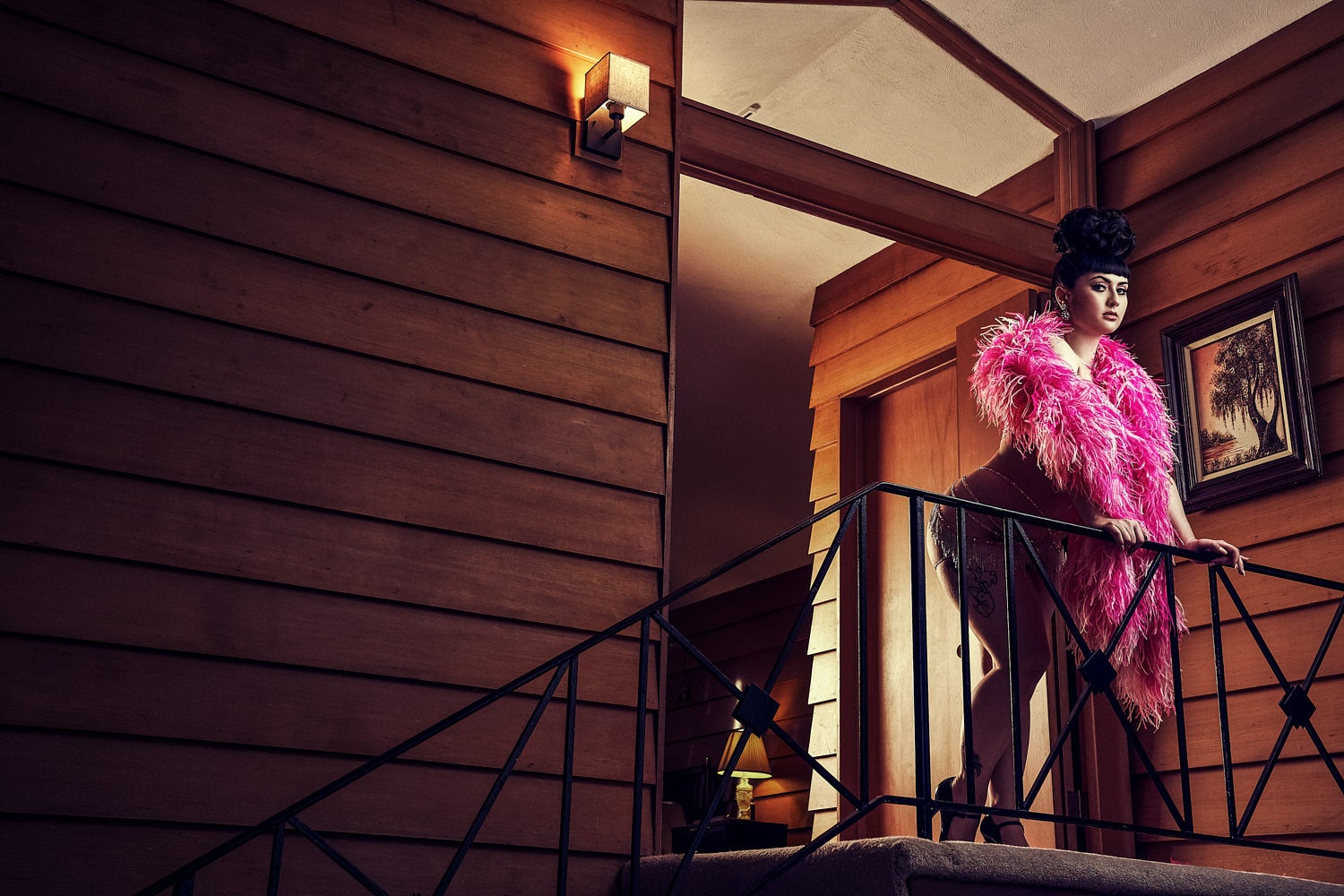 Sony α7R III. Sony 24-70mm f/2.8 G Master. 1/125-sec., f/6.3, ISO 800
Sony 55mm f/1.8: Even though, my 24-70mm is my do-everything lens, this little Sony 55mm is my absolute favorite lens. It's sharp, it has great contrast and color, the bokeh is lovely, the focusing is so smooth and best of all, it's super light. I always bring it with me for location work and travel!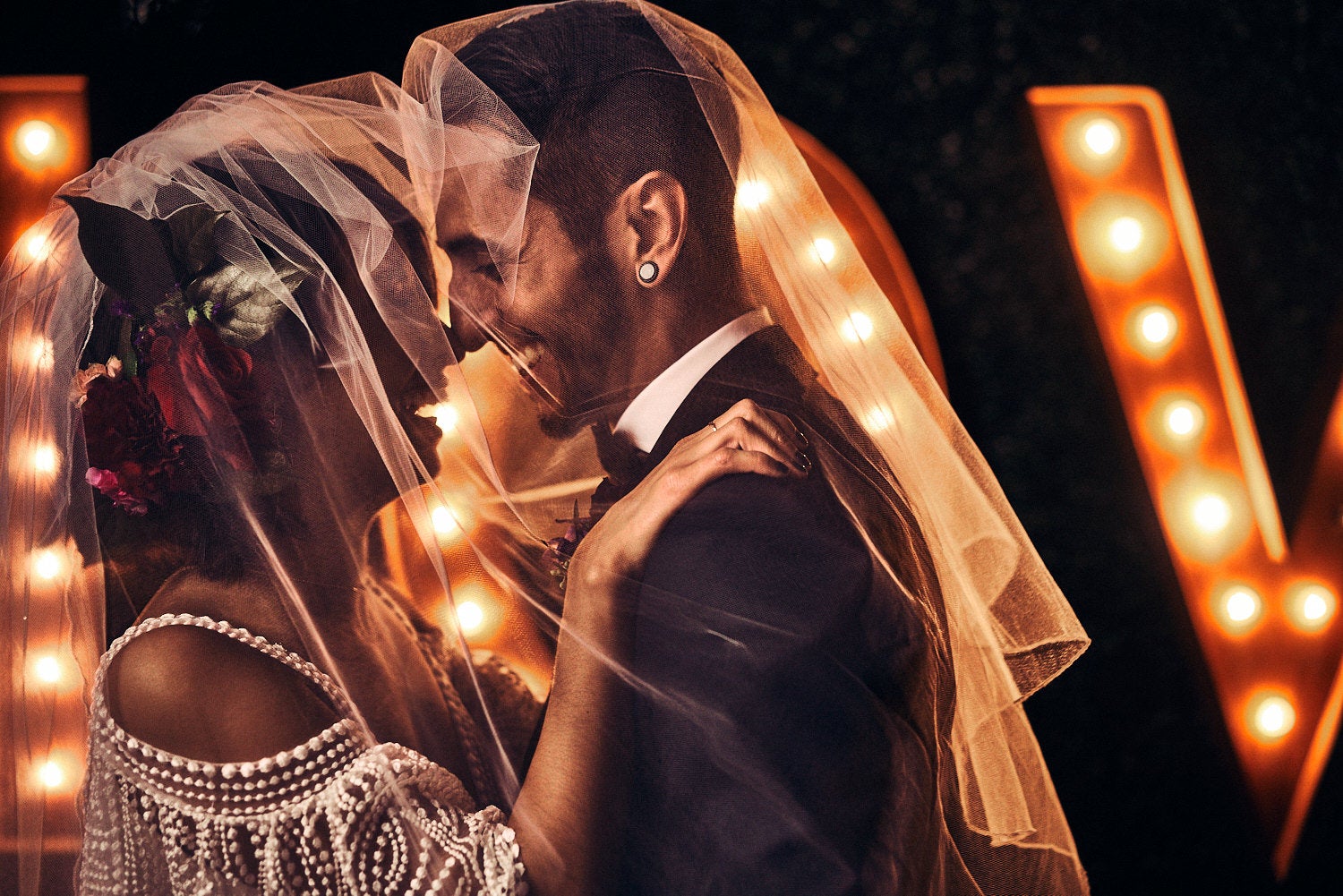 Sony α7R III. Sony 55mm f/1.8 1/80-sec., f/2.5, ISO 1000
Sony 85mm f/1.8: Every portrait photographer should have an 85mm lens in their bag, and fortunately, Sony has some fantastic options available for their mount. I chose this Sony 85mm because of its light weight and sharp optics even at f/1.8.
Sony α7R III. Sony 85mm f/1.8. 1/100-sec., f/2.8, ISO 50
Sony 90mm f/2.8: This is my studio photography secret weapon, not only is it a great macro lens for product work, but it's my go-to lens for beauty work. I sold a Sony 70-200 f/4 zoom I was using before this lens and although the zoom is a great lens, I kept coming back to my 90mm macro.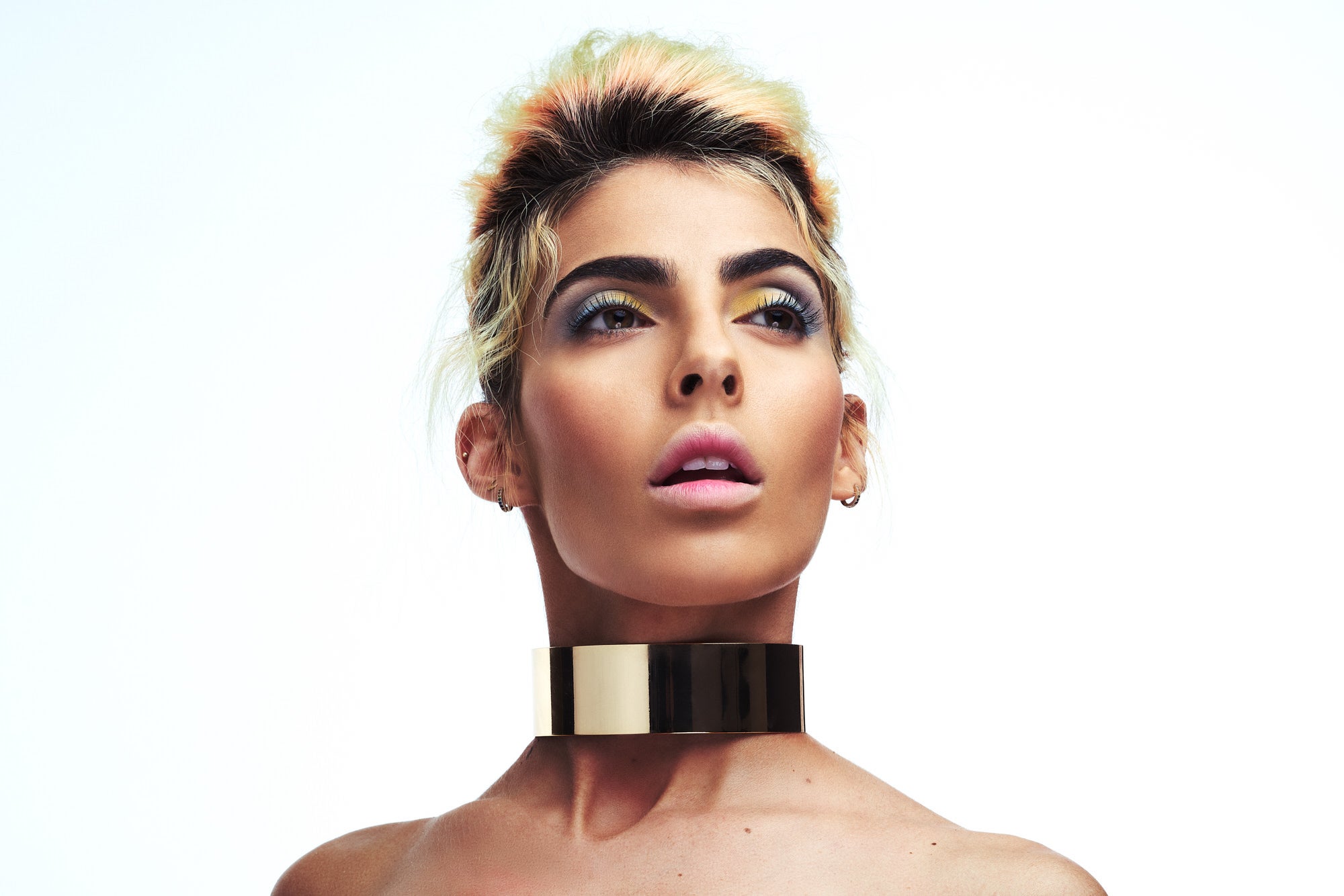 Sony α7R III. Sony 90mm Macro lens. 1/200-sec., f/11, ISO 100
Now you may be wondering why I have an 85mm and a 90mm macro in my bag, and it's all because of focusing speed, and close-up details. The 85mm is a very fast focusing lens however, it can't compete with the close focusing of a dedicated macro lens.
Sigma 16mm 1.4mm DC E-Mount: This small, fast and sharp lens is another recent addition to my kit, which I mainly purchased it to ride with my α6400 on a gimbal. So far, so good.
Accessories
Profoto Lighting: For me, there is no better photo lighting system than Profoto. I've traveled all over the world and I can always find a rental house that carries their lighting and modifiers. They're built like tanks, are reliable and have super consistent colors which has kept me using them over and over again. I have a handful of their modifiers and their mono blocks like the LI-Ion battery-powered Profoto B1 Air and the Profoto D1 Air 500, which have been solid staples of my kit for years now. I also have the very small Profoto A1 and Profoto modifiers like a beauty dish, umbrellas, gels and soft boxes as well as AirTTL triggers in my kit. My lighting cases are made by Pelican and Tenba.
Sony α7R III. Sony 85mm f/1.8. 1/100-sec., f/9, ISO 100
Peak Design Everyday 20L Backpack (My travel backpack of choice): This little bag can pack a lot of stuff and I can safely store it under an airplane seat. I can even put my 15" MacBook Pro and a small Wacom tablet in it!
Zhiyun Crane + Gimbal: It's very easy to overuse a gimbal, but it has become an essential part of my kit whenever a cinematic shot is required. I like this very light weight gimbal because it's easy to balance and easy to pack, but I only use it with a small camera setup.
Really Right Stuff Bracket: This replaced my Sony battery grip on my α7R III because I realized I just needed the camera to be just a bit taller so I could grip it with my entire hand.
SmallRig Cage And Wooden Handle: Whenever I need to rig up my Sony α7R III for more serious video work, I wrap it in this small cage from SmallRig. It includes a wooden handle, monitor mount, HDMI cable lock and hot shoe camera lock.
Custom Leather Camera Strap: A few years ago my wife bought me this camera strap as a birthday present and it's one of my most beloved pieces of gear! My name is even branded on it.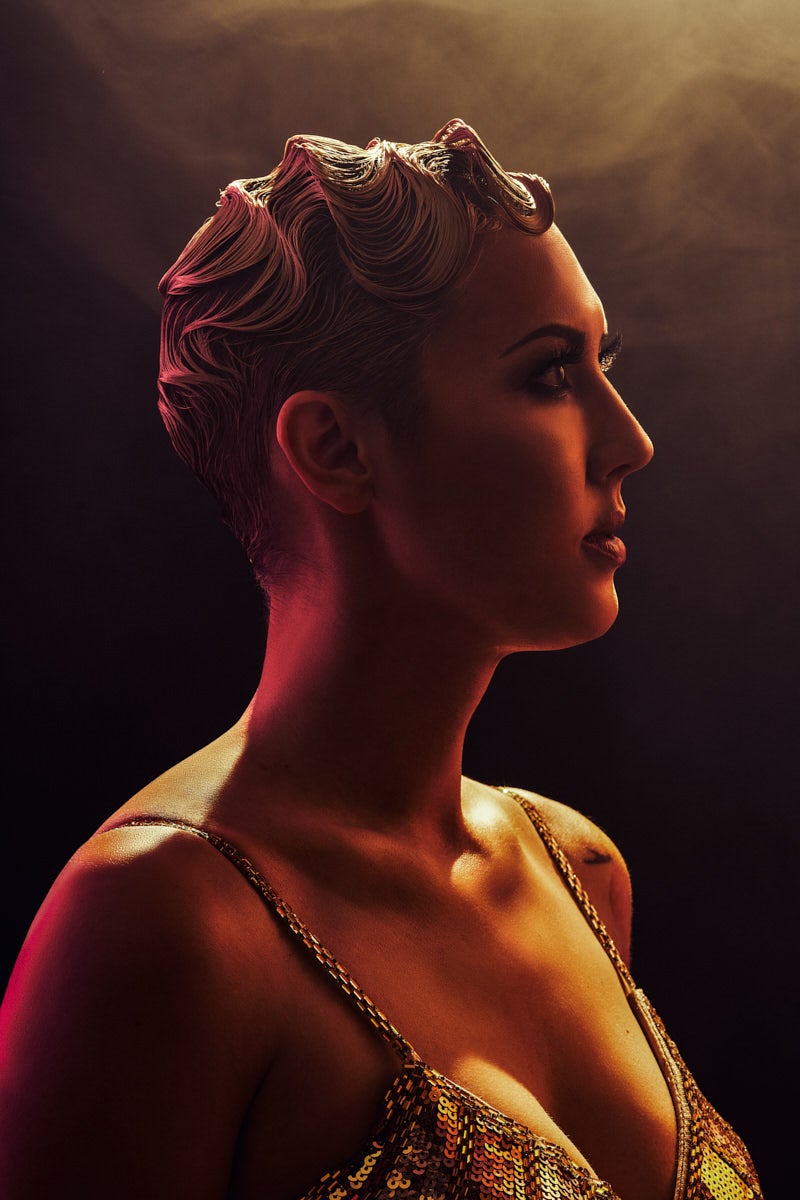 Sony α7R III. Sony 90mm f/2.8 Macro lens. 1/200-sec., f/11, ISO 100
Apple MacBook Pro 15" 2017 and iPad Pro 10.5" with Apple Pencil: My MacBook Pro is for my serious photo and video edits while my iPad Pro is for my on the go light edits, such as travel and BTS work.
Wacom Intuos Tablet: I have tried a few different tablets in the past but ended up using this small tablet as my daily driver. However, with the release of iPadOS around the corner, I am excited at the possibilities of editing more work directly on my iPad Pro. We'll see what happens.
Memory Cards: I use a variety of Sony G high speed cards and Sandisk memory cards.
SmallHD 502 Monitor: This is one of the greatest investments I've made, though I wish it were a touch screen monitor. It is still a fantastic monitor with HDMI and SDI in, and outs. I use it all the time for my video work.
Sony α7R III. Sony 24-70mm f/2.8 G Master. 1/160-sec., f/8, ISO 100
Rode VideoMic Pro Stereo: Here is an old but still reliable piece of gear. I use this microphone to capture ambient sounds to give the viewer a more immersive experience.
Zoom H5 Audio Recorder: Built-in compressor, XLR, audio levels, compatible with multiple microphones, headphone jack, etc. This little recorder is amazing and I always recommend it to anyone looking for a portable recording solution.
Sony UW PD Wireless Lavalier Kit: This kit is reliable and it sounds great! I primarily use it with my Sony α7R III.
You can see more of Charles' beauty and lifestyle work at charlestorrealba.com. To see his wedding work visit silverandsoulwedding.photos.