As a wedding photographer, it's Sony Artisan Sara France's job to keep up with all of the moving parts of the day. Being that weddings are an incredibly momentous occasion in someone's life, the pressure is on to get it right. To ensure this happens at each and every job she's on, she's thought long and hard about which gear is most reliable and will deliver the best results. With years of experience, she's discovered that with Sony Alpha mirrorless cameras and lenses she can't go wrong. We talked to her to learn more about each piece that's in her wedding photography kit and why she chose it.
Cameras
Sony α7 III: The whole lineup of mirrorless cameras from Sony are great for wedding shooters with the digital viewfinder, the flexible screens and the killer low light capabilities. This might surprise you, but my go-to is the latest Sony α7 III. It has the most focus points and since I shoot at a really shallow depth of field a lot the ability to nail that focus 100% of the time just can not be beat.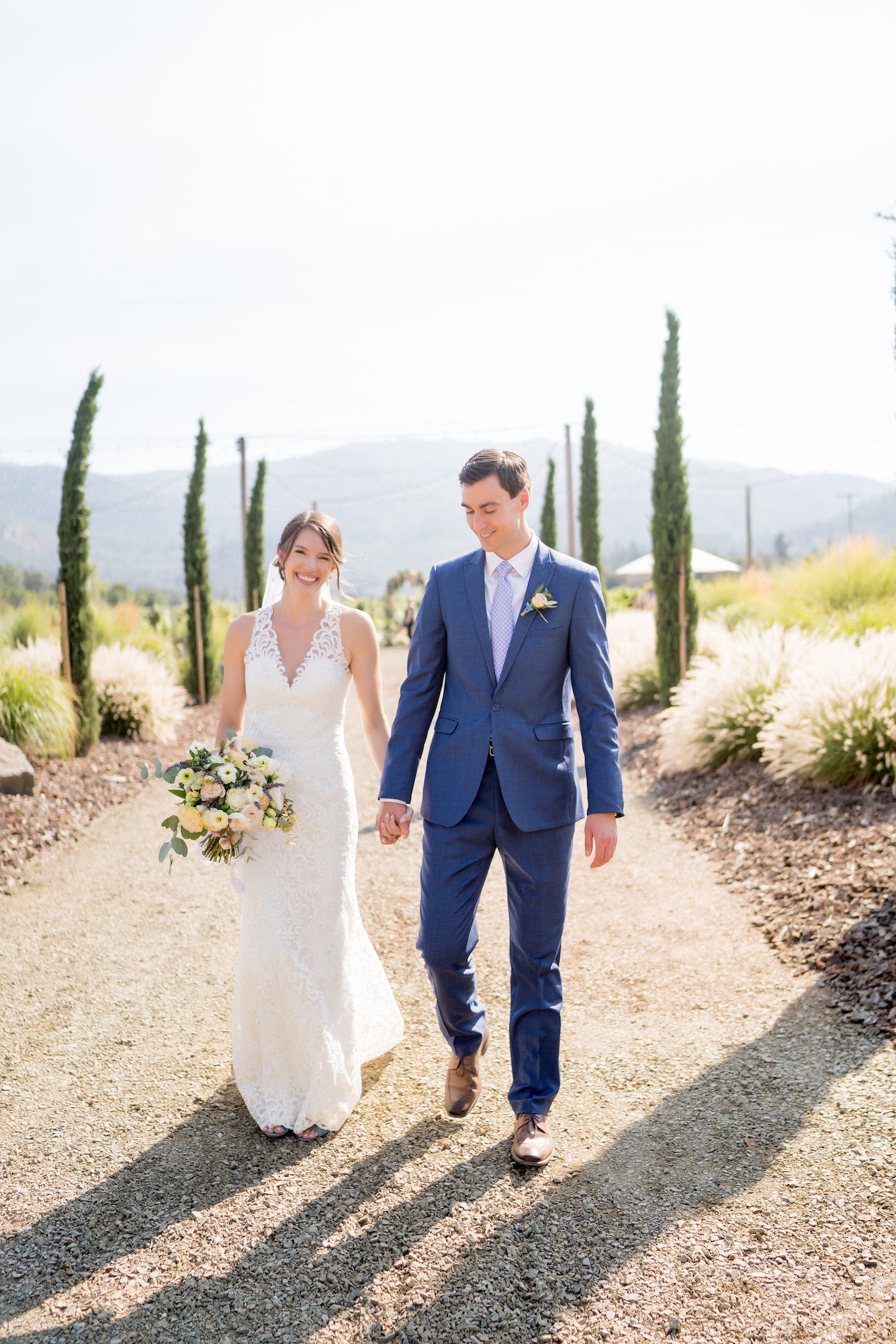 Sony α7 III. Sony 35mm f/1.4. 1/3200-sec., f/2, ISO 250
Sony α7R III: I love this camera for its epic portraits. I love to utilize the large size of the files to really dial in the details of those portraits. It is great to have this option of the larger file size but not feel an ergonomic difference between the two cameras.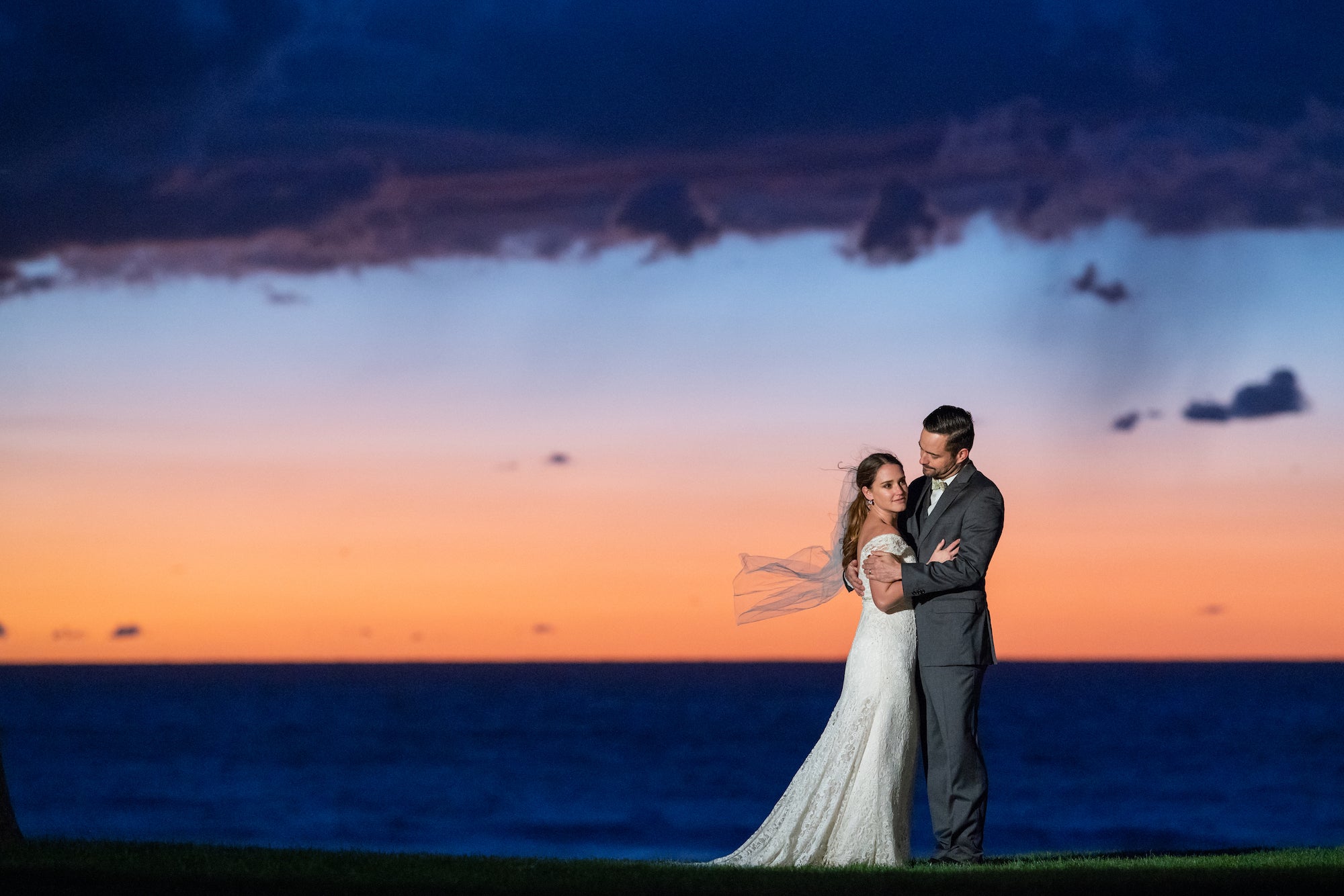 Sony α7R III. Sony 135mm f/1.8 G Master. 1/160-sec., f/2.8, ISO 3200.
Sony α9: The α9 is also part of my gear bag. I pull out the α9 when I know I need to rely on that high frame rate and writing speed. In Jewish weddings when they are going to stomp on the glass, then kiss, then walk down the aisle all within 60 seconds – that fast frame rate is so valuable!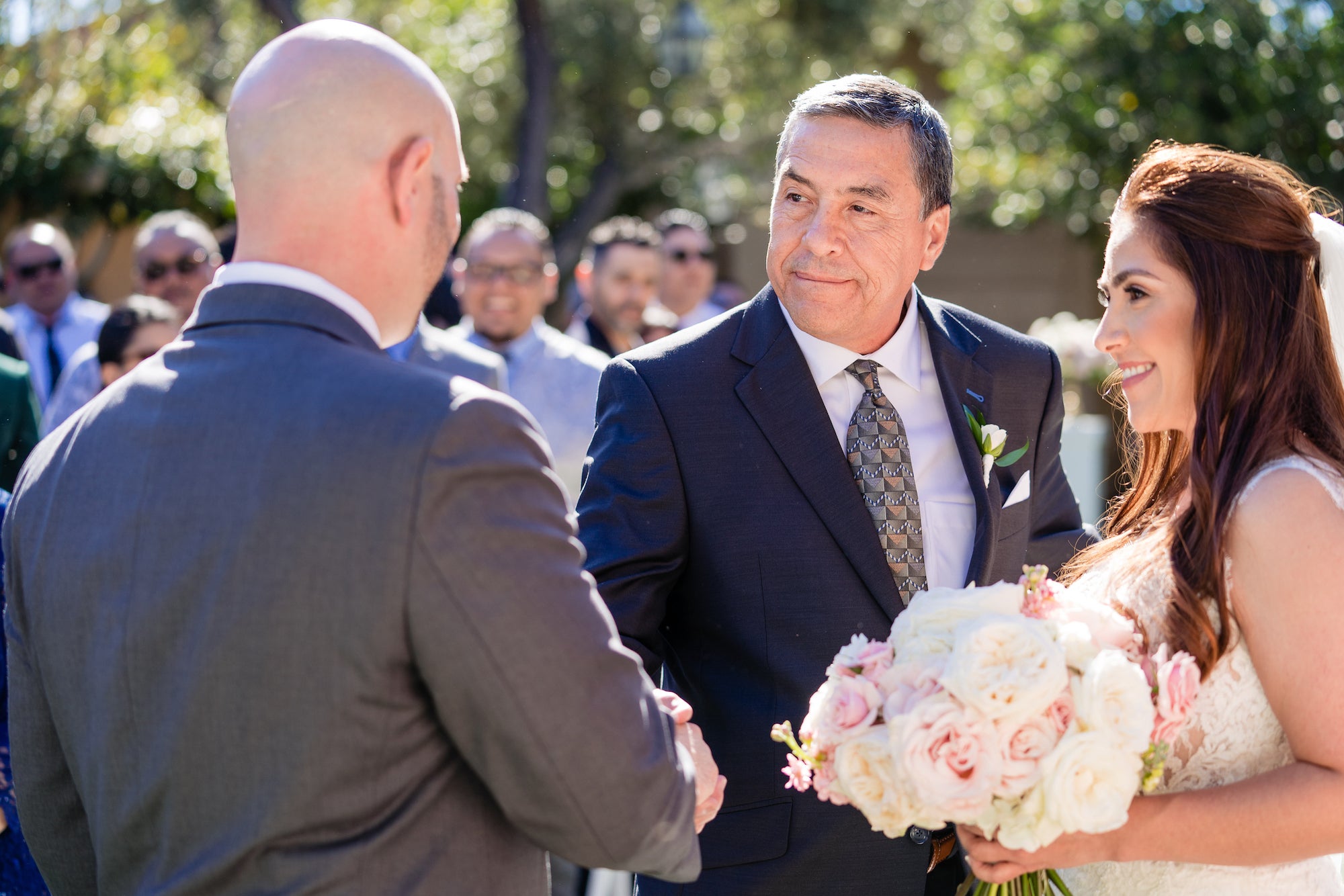 Sony α9. Sony 70-200mm f/2.8 G Master. 1/320-sec., f/3.2, ISO 100
More on what I love about all of these Sony Cameras:
Eye Auto Focus: This capability and the way that it works on Sony is incredible! For those of you who have not used this feature, it looks for the eye that is closest to the lens and focuses on that eye. If a bride looks down it will also focus on their lashes as well. For portraits and family formals and about 70% of everything in between. The other thing is that if your focus spot is in a different location and you hit eye auto focus, it will quickly find the eye and switch focus. It is active anywhere on the frame so you do not have to hunt for focus. This is great for grabbing those moments and keeping your clients moving.
Digital Viewfinder With Flexible Screen: Gone are the days of "chimping" for me. I can stay engaged with my subject all the way through the shoot and do not need to spend valuable time looking back at the image to make sure that it is what I was trying to capture. You can see what you are shooting, including depth of field, white balance, and exposure right through the viewfinder or on the back of the camera. This allows me to be one with the camera or disconnect my face from the camera and get unique angles as well as connect with the client in a new way.
Low Light: This is the first thing that drew me to the Sony Mirrorless technology. I am now able to capture a more natural feel of a scene and really see an image the way my eye is able to see it as beyond. I am able to shoot images that have more ambiance and capture them with a sharpness and clarity that I never could before.
Lenses
16-35mm f/2.8 G Master: This lens is great for those epic wide shots where the lens can see so much more than your eye can see. It's also great for dancing photos where you want to be in the action, but can not predict what is going to happen.
Sony α7R III. Sony 16-35mm f/2.8 G Master. 1/125-sec., f/2.8, ISO 2500.
Sony 24mm f/1.4 G Master: This lens if my favorite for getting that really unique combination of a shallow depth of field with a wide perspective. I love this lens for shooting details, especially because you can get a feel for the whole environment and really stay focused on that one detail that is in front of you.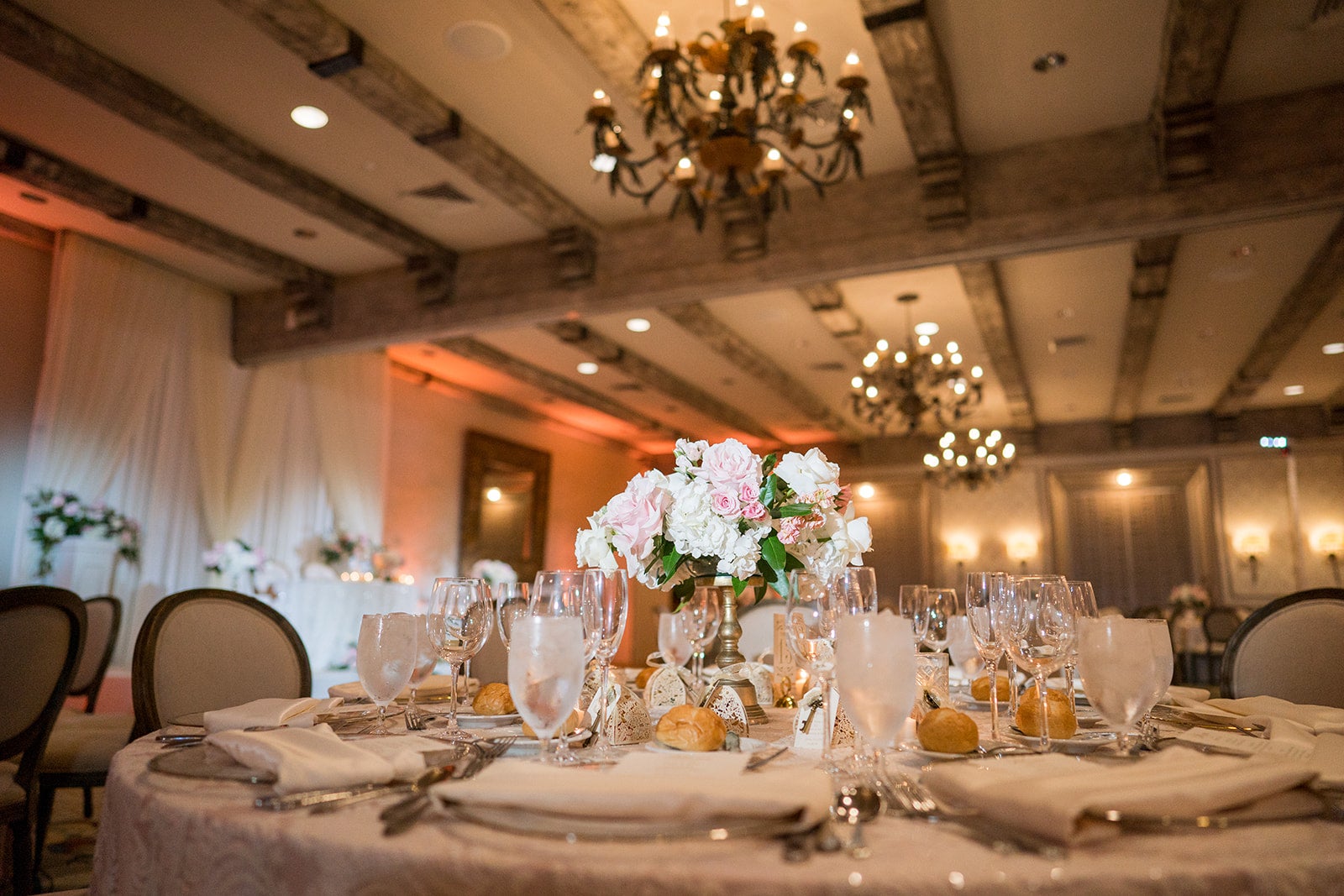 Sony α9. Sony 24mm f/1.4 G Master. 1/400-sec., f/1.6, ISO 800
Sony 35mm f/1.4: The 35mm is my workhorse lens. I use it for just about every section of a wedding day and don't really leave home without it for any of my shoots. It is great for pretty much all times of a wedding day except for ceremony, and I even pull it out at the end of ceremony for coming back down the aisle. I love the shallow depth of field, sharpness and overall look that it gives an image. It makes me feel like I am in the image in that moment.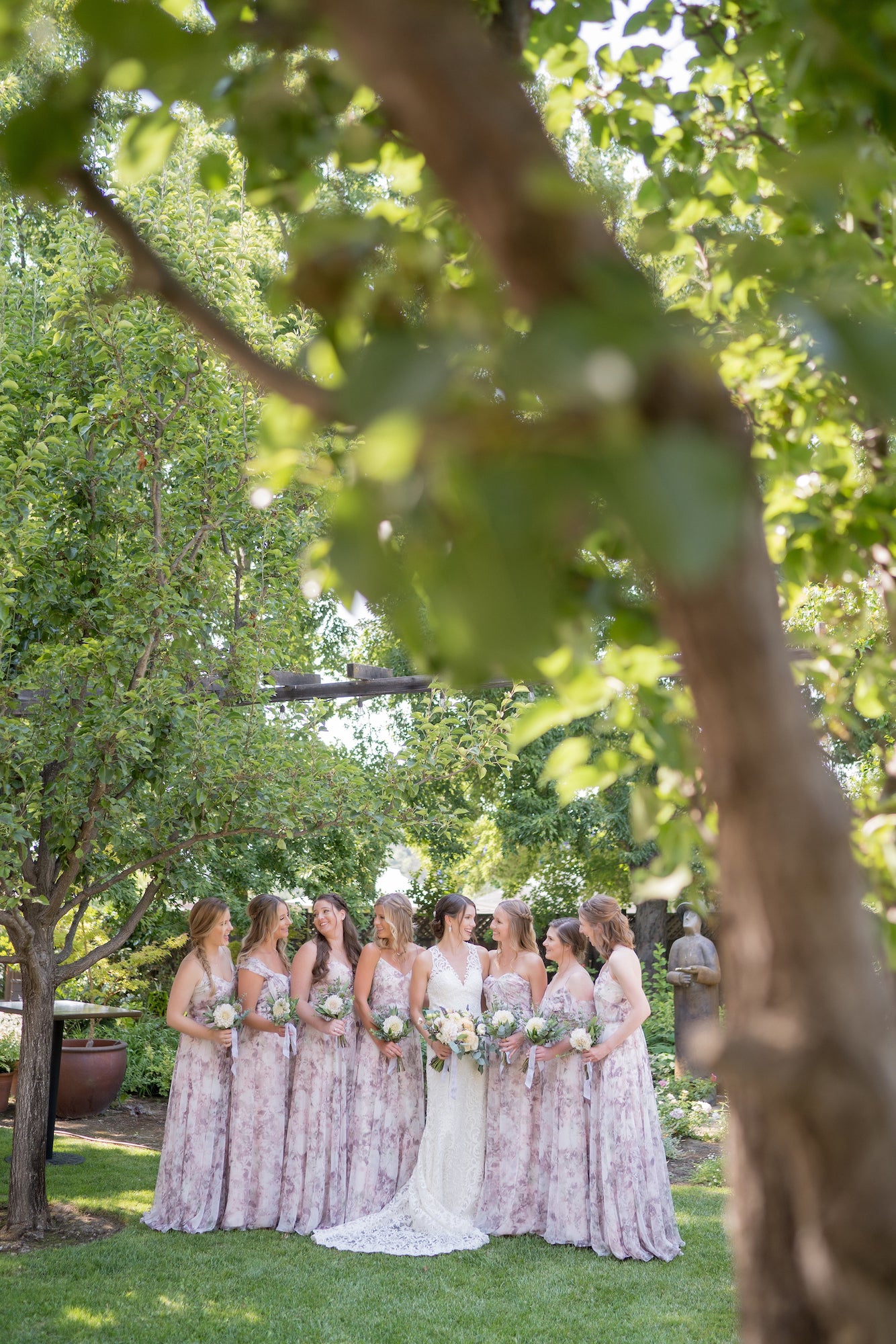 Sony α7 III. Sony 35mm f/1.4. 1/640-sec., f/2, ISO 25
Sony 50mm f/1.4: The 50mm is my go-to lens for family formals and classic portraits. It is an overall great lens for capturing the moment and making it feel approachable and natural. It is the closest ratio to what your eye sees naturally and it has that feel to it. I love to use the shallow depth of field to give it that something different and keep focus on the subject.
Sony α7R III. Sony 50mm f/1.4. 1/1600-sec., f/1.8, ISO 500
Sony 85mm f/1.4 G Master: My favorite portrait lens! The 85mm is a must-have lens if you are shooting any portrait in my opinion. There is nothing quite like the bokeh on this lens. It gives that separation with the sharpness you can only get from a prime.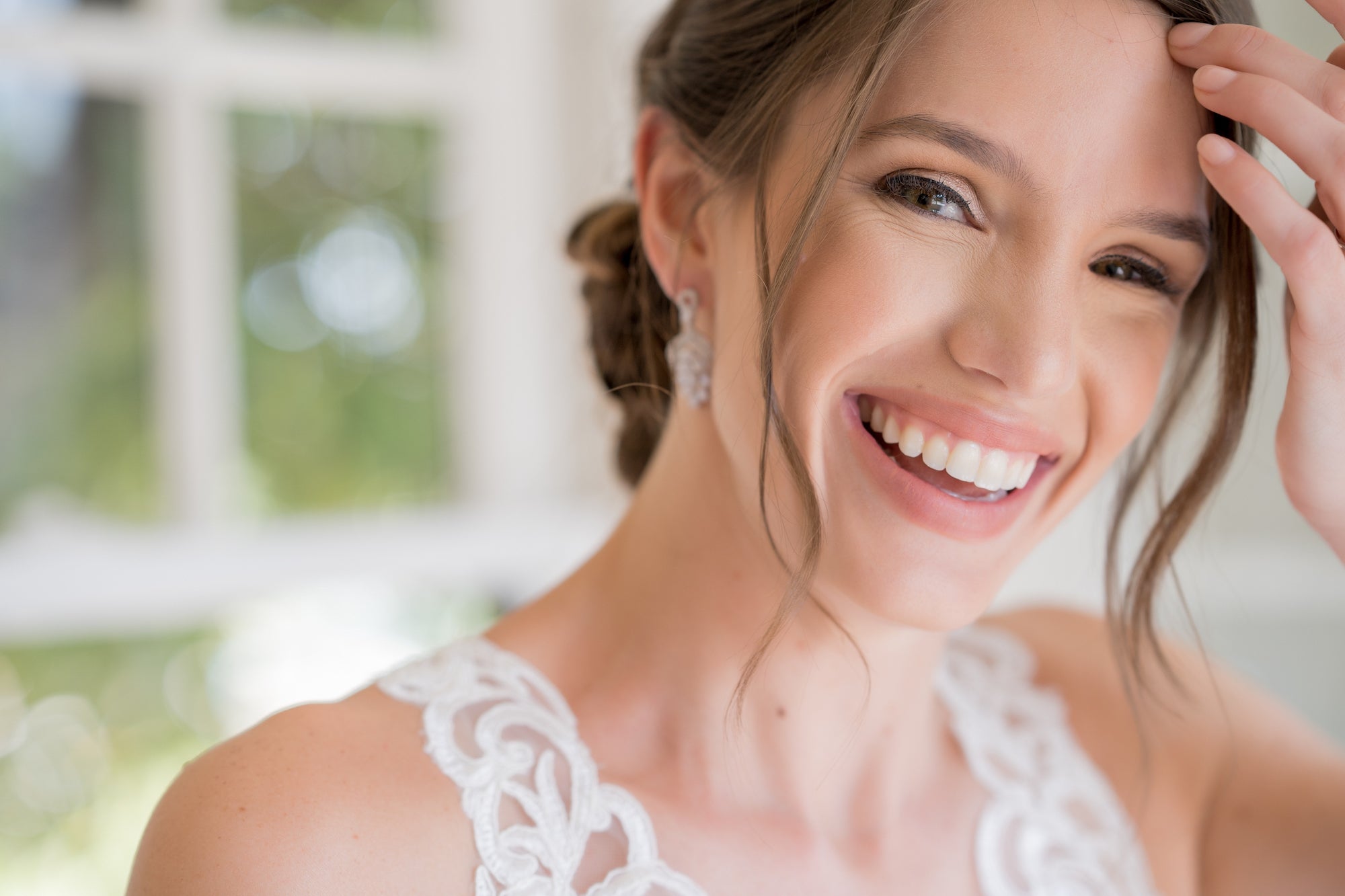 Sony α7 III. Sony 85mm f/1.4 G Master. 1/320-sec., f/2.2, ISO 400
Sony 135mm f/1.8 G Master: The 135mm is the newest lens in my lineup. This is a super unique lens and I am loving doing some environmental portraits with it. The detail is incredible and because it is even more telephoto than the 85mm it gives even more separation. It is like an 85mm but just a little better and a little more unique. Just keep in mind that this is prime lens you have to move your body when you are shooting with it to get that perfect composition. The more telephoto the lens you have, the more you have to move to make small adjustments. It is best to use this in moments when you have a little more control, like portraits.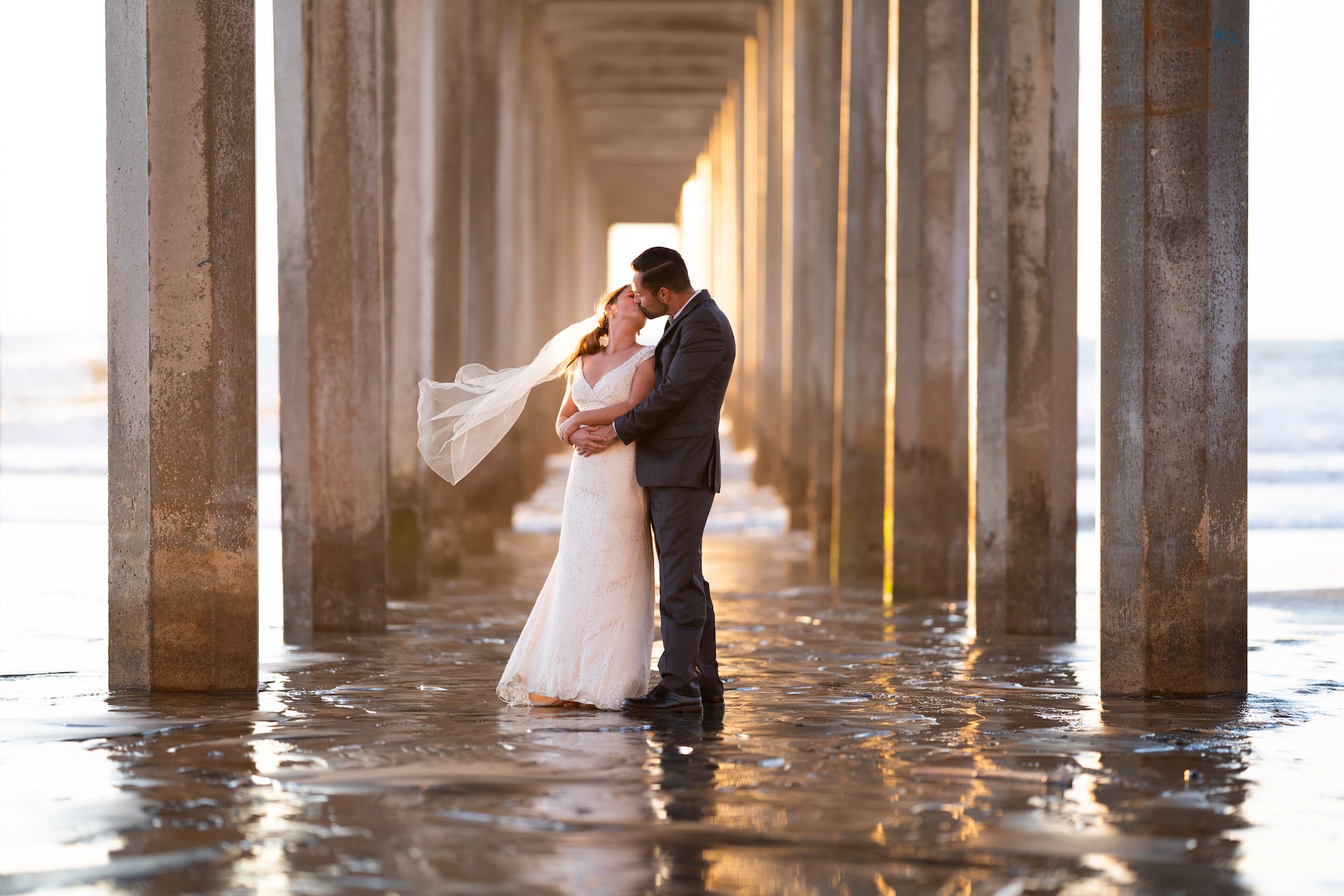 Sony α7 III. Sony 135mm f/1.8. 1/640-sec., f/1.8, ISO 160
Sony 70-200mm f/2.8 G Master: This is a staple wedding lens for me. It's what I suggest for any new photographer starting a gear kit for a couple reasons. You need a good telephoto zoom when you are shooting a ceremony to get those tight shots without being obtrusive. This is also a great lens for shooting candids where you do not want the guests to be aware of the camera. This is a must-have lens in my gear bag.
Sony α7 III. Sony 70-200mm f/2.8 G Master. 1/3200-sec., f/2.8, ISO 125
Sony 90mm f/2.8 Macro: This lens is ideal for ring shots and other tight details of the wedding day. If you are a portrait photographer, this is an especially great lens for photographing babies. Getting all those tight, little details of the baby, the little hands, are great with this lens.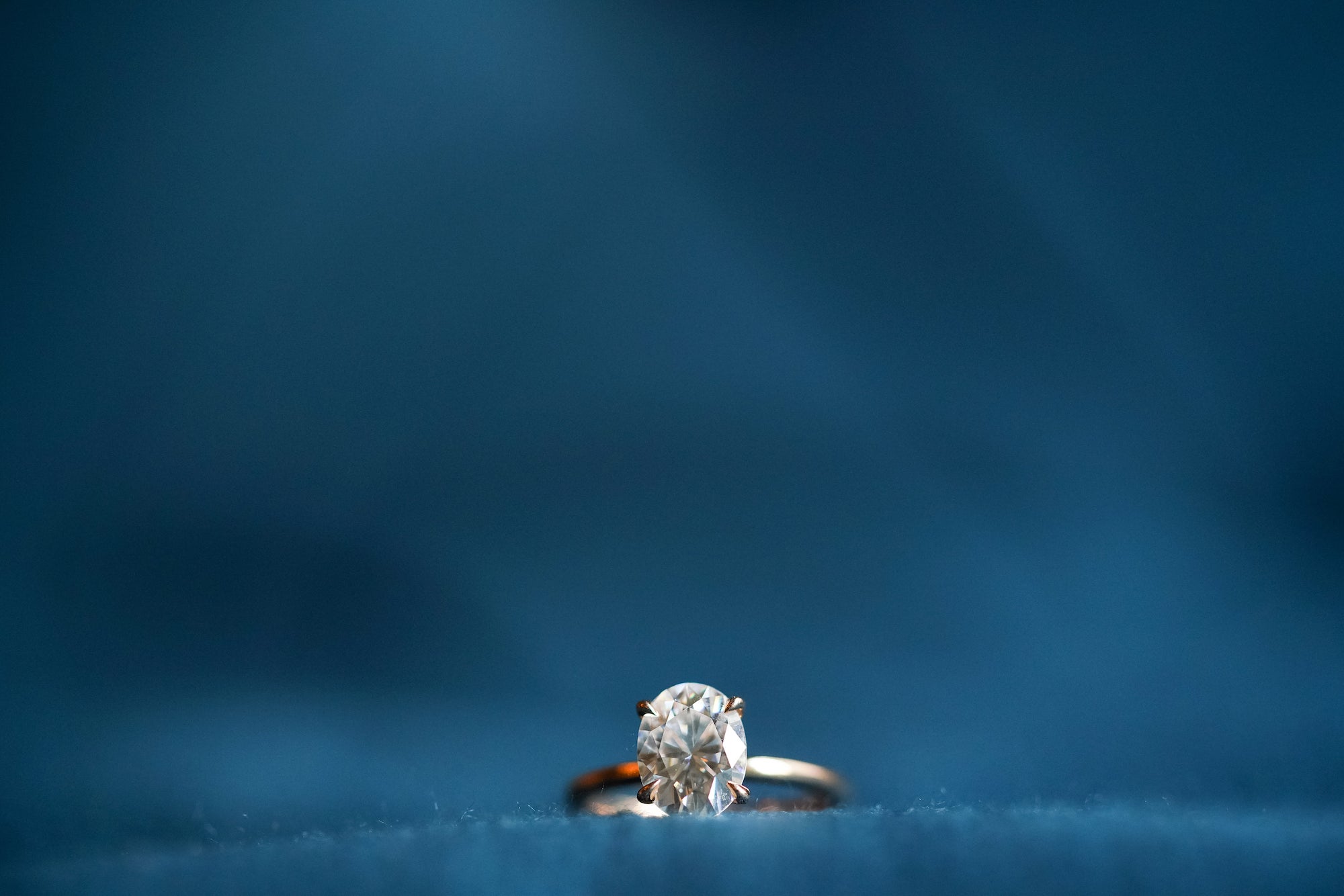 Sony α7R III. Sony 90mm f/2.8. 1/200-sec., f/2.8, ISO 1250
Accessories
Sony TOUGH SD Cards: This is one of my favorite new products to share with people because many have not had the chance to see one, but these cards have completely revolutionized SD cards. SD cards are so small and have always made me nervous by their fragility. The new TOUGH cards put my mind at ease. They are 15x tougher than a standard SD. They don't have that silly lock button on the side that can easily get broken or the guides on the back that are also fragile. They designed them tougher and so much smarter. I always shoot on two cards and I use the TOUGH card as my slot 1 card and a slightly slower card for my slot 2 for backup. I also always use the same size cards, usually 64GB so that when one card is done, so is the other.
Pelican Case Memory Card Holder: Pelican case is a great card holder that I know will keep the cards safe, dry and even make sure they float in the worst case scenario.
Flashes: I have several flashes that I use when needed for reception, family formals and more. What I love about the Sony Flashes is that they connect to each other, not to a specific channel, so they stay connected and as long as you keep the same master they are ready to go when you turn them on. They are simple, easy to use and lighter than any flash I have ever used. Since they are remote wireless I also do not need to connect anything else to them to get them to talk to each other.
MagMods: There are several light modifiers out there and many might do the same thing, but what is so unique about MagMods are that they are all magnet based and you can so quickly change the light. I love that I can throw on a grid or a gel in no time at all and I am ready to do something creative with off-camera lighting.
Stella Pro Lights: These constant lights are the most powerful I have found on the market. I use the Stella 8000 daylight for adding light into just about any situation. They are extremely bright and they mimic the look of natural light better than anything I have found. They are easy to work with, most are waterproof so you can submerge them in water and they have great battery life.
Peak Design Messenger Bag: This bag stays on me most of the day and has all of my essentials. I am constantly switching lenses and I need a bag that allows me to easily see them and get to them.