Midwest-based photographer Eric Ward (@littlecoal) has a unique style that makes his work stand out – especially on Instagram where he's attracted over 411K followers. It's been said that this Alpha Imaging Collective member's best photography secret is perspective, and his particular use of it turns everyday images into a story. We wanted to learn more about the Sony Alpha cameras, modified G Master zoom trinity lenses (click HERE to see special pricing, through June 28, 2020, on camera & lens bundles as well as lenses, including the 24-70mm f/2.8 G Master) and essential accessories he uses to create his stunning photos, so we connected with him to learn more about what he keeps in his kit.
How midwest-based photographer Eric Ward (@littlecoal) uses a pair of full-frame Sony bodies and a trio of G Master zooms to turn everyday moments into scroll-stopping photos.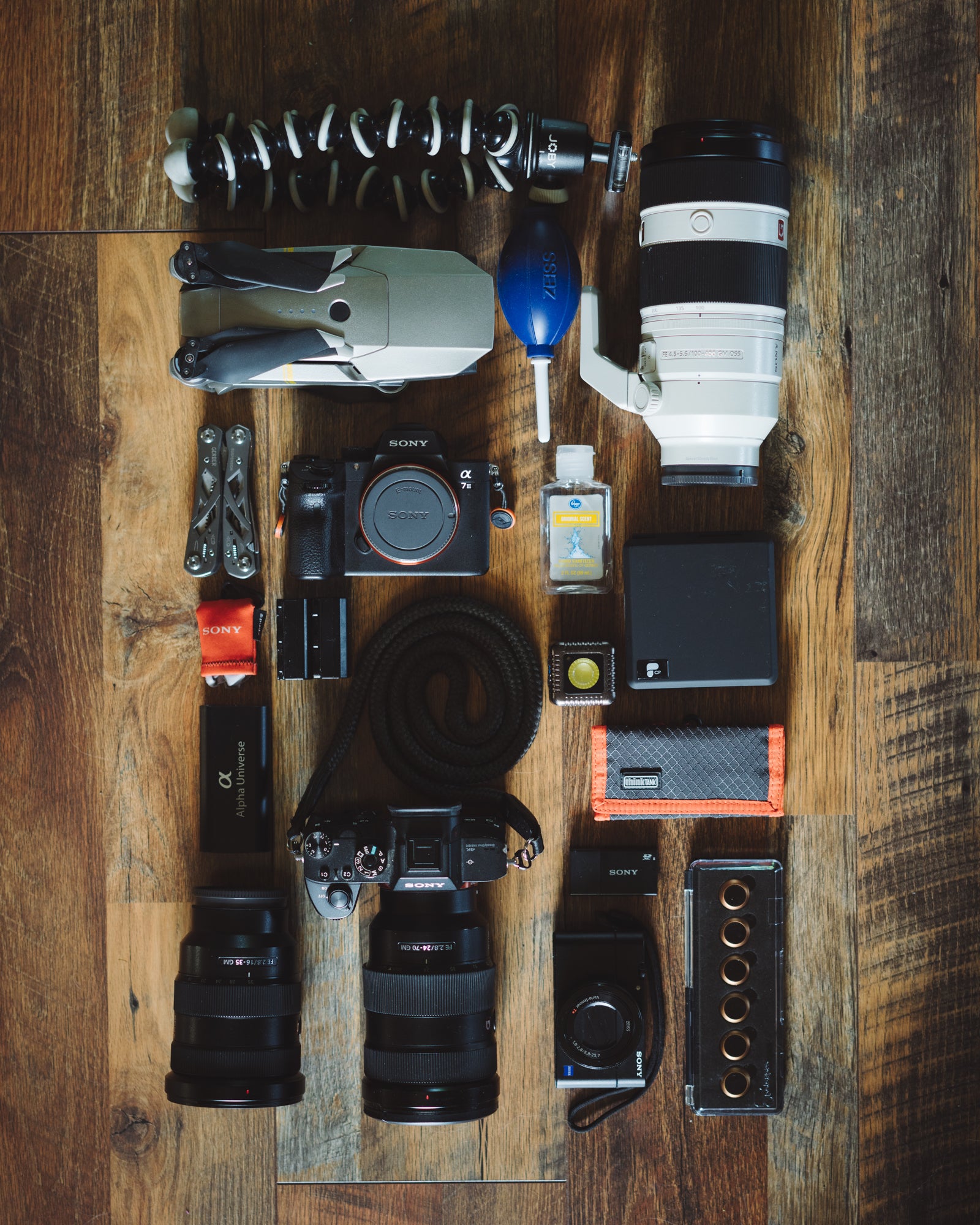 Cameras
Sony α7R III: The α7R III is my main camera because is has all of the essential capabilities for me in the field. It has a great combination of 42-megapixel high resolution sensor, broad dynamic range and long battery life. Sometimes I long for the 60-megapixels found in the α7R IV, but for now the α7R III is still my favorite and you'll find it with me everywhere I go.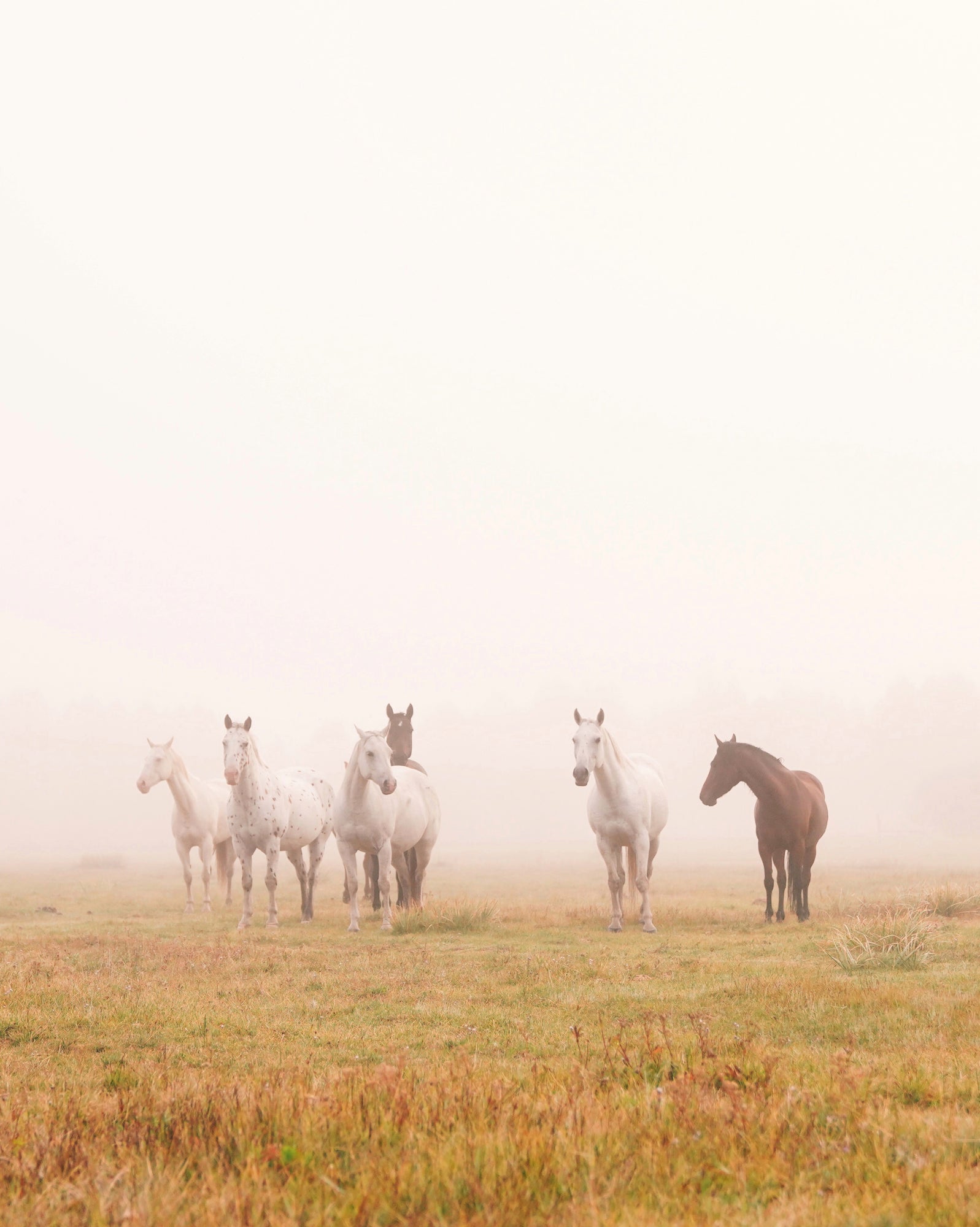 Photo by Eric Ward. Sony α7R III. Sony 24-70mm f/2.8 G Master. 1/1600-sec., f/2.8, ISO 800
Sony α7 III: Typically this camera plays the role of either being my back-up camera or it comes out of my bag and gets used by one of my friends as they ask questions about shooting with Sonys. My oldest daughter has even found herself in the fortunate position of being able to use this camera while we're out exploring.
Sony RX100 V: If I need to travel super light the RX100 V is going with me in my pocket. I've made it a habit of setting this camera up to capture a timelapse in an area if I know that I'm going to be shooting for awhile. The RX100V and a GorillaPod is a great quick setup for these situations.
Lenses
Sony 24-70mm f/2.8 G Master: The 24-70mm is my everyday lens. It's incredibly sharp across the entire frame and gives me enough variety of focal lengths to completely change the story within the frame. (NOTE: You can get special pricing on the 24-70mm f/2.8 G Master lens through June 28, 2020. Click HERE for all the details.)
Sony 16-35mm f/2.8 G Master: If I'm going to be shooting landscapes or wide city scenes, this is the lens that I'm putting on my camera. From astrophotography to epic look-up shots through the trees, this lens is wide enough to tell the story.
Sony 100-400mm f/4.5-5.6 G Master: The 70-200mm is the usual tele-zoom in a lens trinity, but I use the 100-400mm G Master instead. It gives me a little more reach and I don't miss the gap between 70mm and 100mm for the way I shoot. From capturing a lunar eclipse to close ups of fox kits, having this lens always in my bag has allowed me to capture some of my favorite images.
Accessories
PolarPro filters: This company is producing quality filters that I use on my cameras and drones. They open up some interesting creative possibilities and allow me to capture a scene the way I see it creatively.
Joby Gorillapod: I specifically use it for shooting timelapse with my RX100 V and for mounting a camera in an unusual spot.
Lume Cubes: Lume cubes are really small and incredibly powerful. They give me options for popping in a touch of illumination and for getting creative after dark.
ThinkTank Card Holder: Keeping my memory cards organized and ready to go.
DJI Mavic Platinum Pro: Drones have always inspired me to imagine locations from new perspectives. My Mavic goes with me everywhere.
Chargers: I never want to be caught without power! You can never have enough.
Multi-tool: Useful in many situations while out shooting.
Hand Sanitizer: New to my bag over the last few months, but it'll be there from now on.