Luke Pyrzynski (@eastbanger) is a photographer of many talents. In addition to his stylish street photography, he's also an active automotive, travel and wedding photographer. "My backpack is definitely not lightweight and that's because I think you never know if something extra will come in handy," he says. "More than once I regretted not taking some lenses with me so now I carry most of them and I'm prepared for any occasion. The setup I'm showing here serves me exclusively for the street. For any other purpose, my backpack would probably look a little different." We connected with Luke to get the details on the gear in his kit for stylistic street photography. Keep reading as he explains what's in his bag.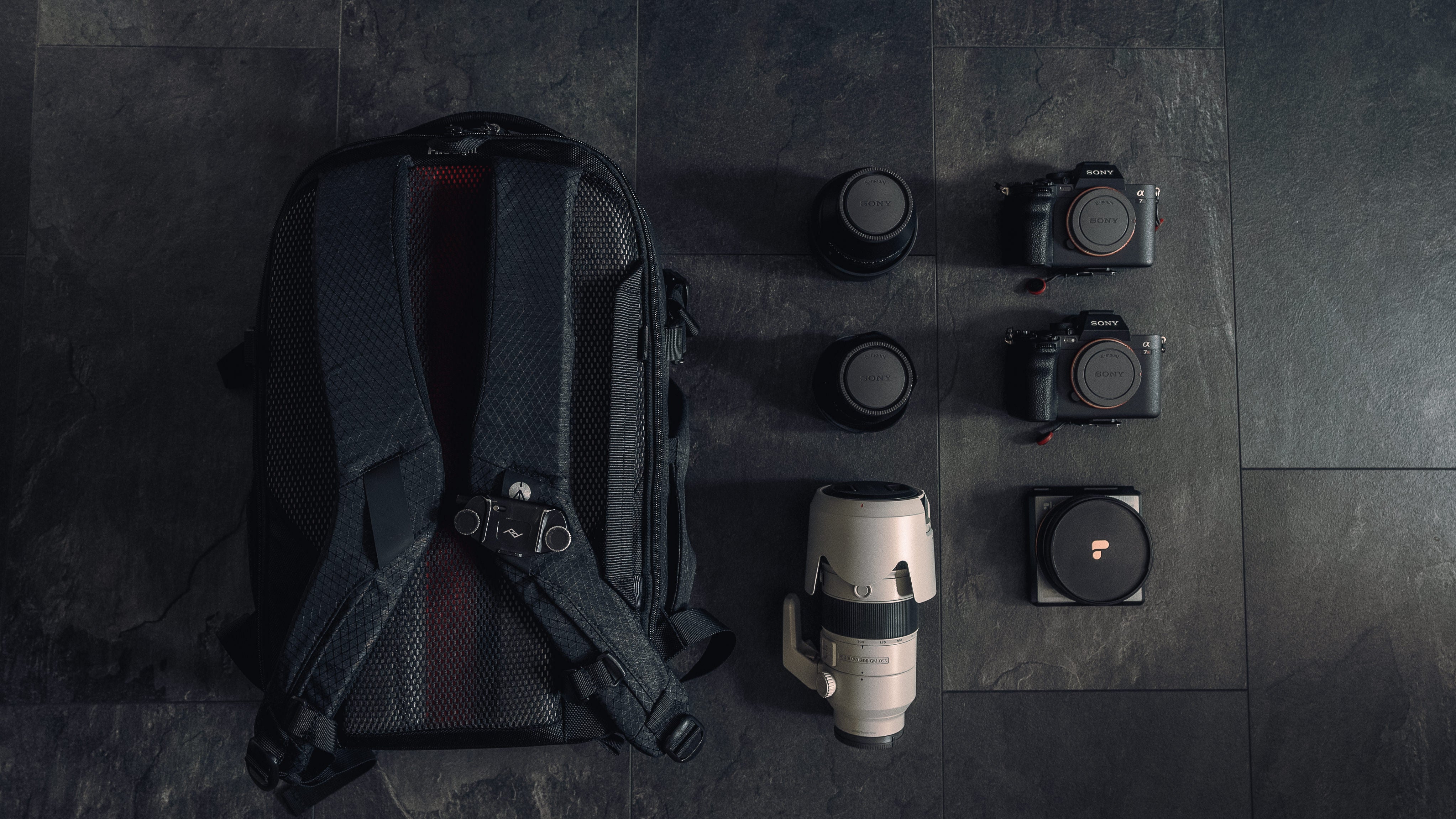 How this photographer pairs two high-megapixel Sony Alpha cameras with two G Master primes and one G Master zoom to create high-style street imagery.
I will immediately say that I don't carry a tripod with me unless I know I will use it. I currently own a Sony Alpha 7R V and between the camera and OSS lenses, the possibilities for stabilization are enormous. As for the Sony brand, I've been a fan forever. My first camera was the Sony Alpha 200. And then the road went on so that I ended up with the latest models from every Alpha series.
Cameras
Sony Alpha 7R V: Currently, my main camera is a Sony Alpha 7R V. I switched to it after the Sony Alpha 7R IV and even though they are very similar I do notice a lot of differences. What is most impressive is the tracking system, stabilization and improved speed. Thanks to all these systems and improvements, I feel like I'm taking each photo with sense, with taste and I know what the final result will be even in very tough conditions.
If I can compare this camera to previous editions, and I have used them all, it is now the most advanced and evolved camera that I simply love to use on a daily basis. Above that, using puddles or other elements or simply taking pictures from the ground has become even easier and more enjoyable with the fully articulating screen.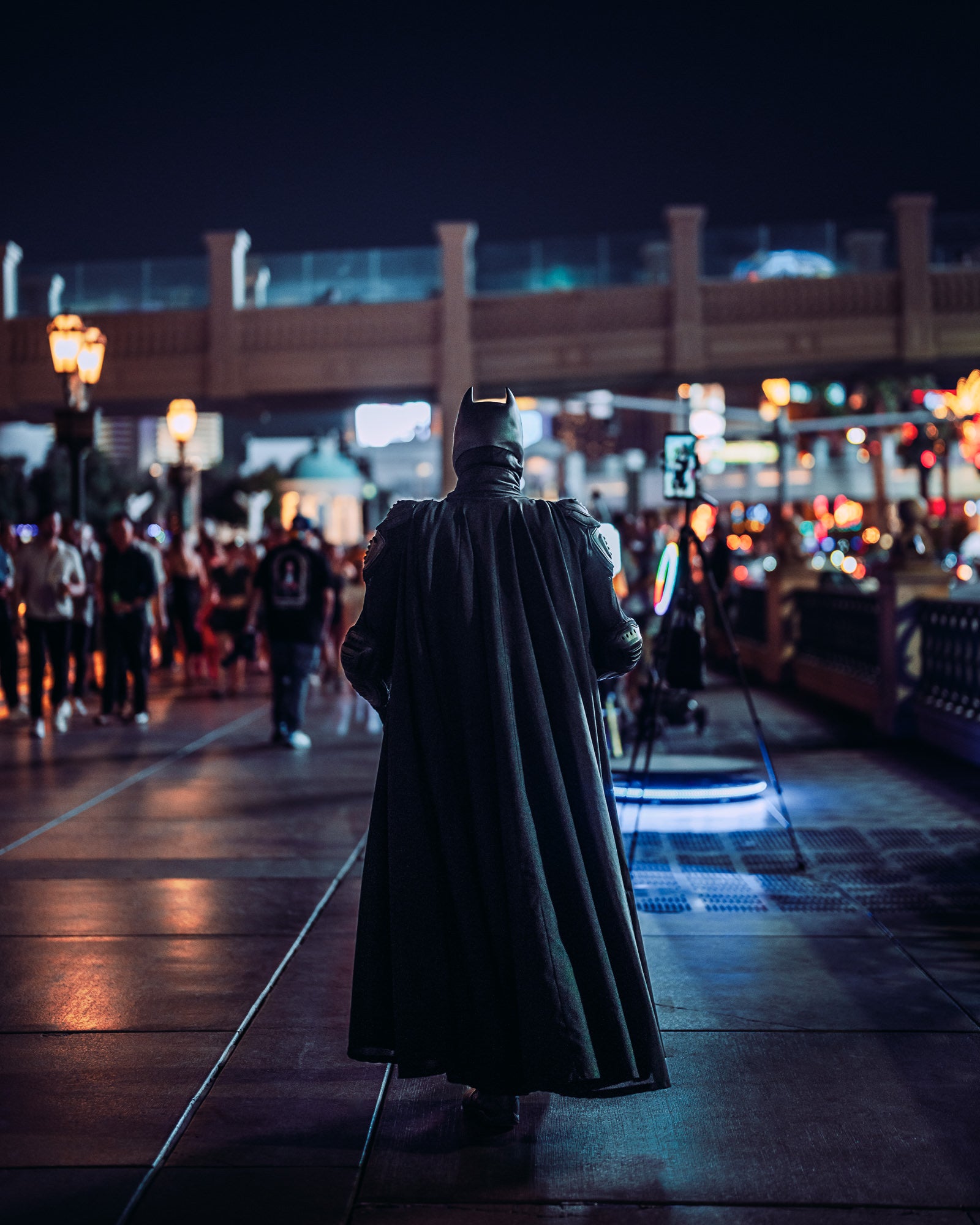 "Testing the Alpha 7R V for the first time in a place I've never been before - Las Vegas. It was fun!" Photo by Luke Pyrzynski. Sony Alpha 7R V. Sony 50mm f/1.2 G Master. 1/200-sec., f/1.2, ISO 800
Sony Alpha 7 IV: My now-second camera served as my first camera for a very long time mainly because of its speed, all the modern improvements, flip screen but also the 4K recording in 60 frames. Even though it's a second camera now, that doesn't mean it's sitting on the reserve bench. Quite the opposite, it's regularly used by my fiancée, as we go out together to take photos.
On the other hand, as for me and my use, it often comes in handy as a backup for taking thumbnail photos for various social media channels. It works as a B camera at weddings. And if I'm contracted to take photos of some cars then I have different lenses on both cameras and it really streamlines and speeds up the work. If the Sony Alpha 7R V had not appeared on the market, this model would definitely be my main camera.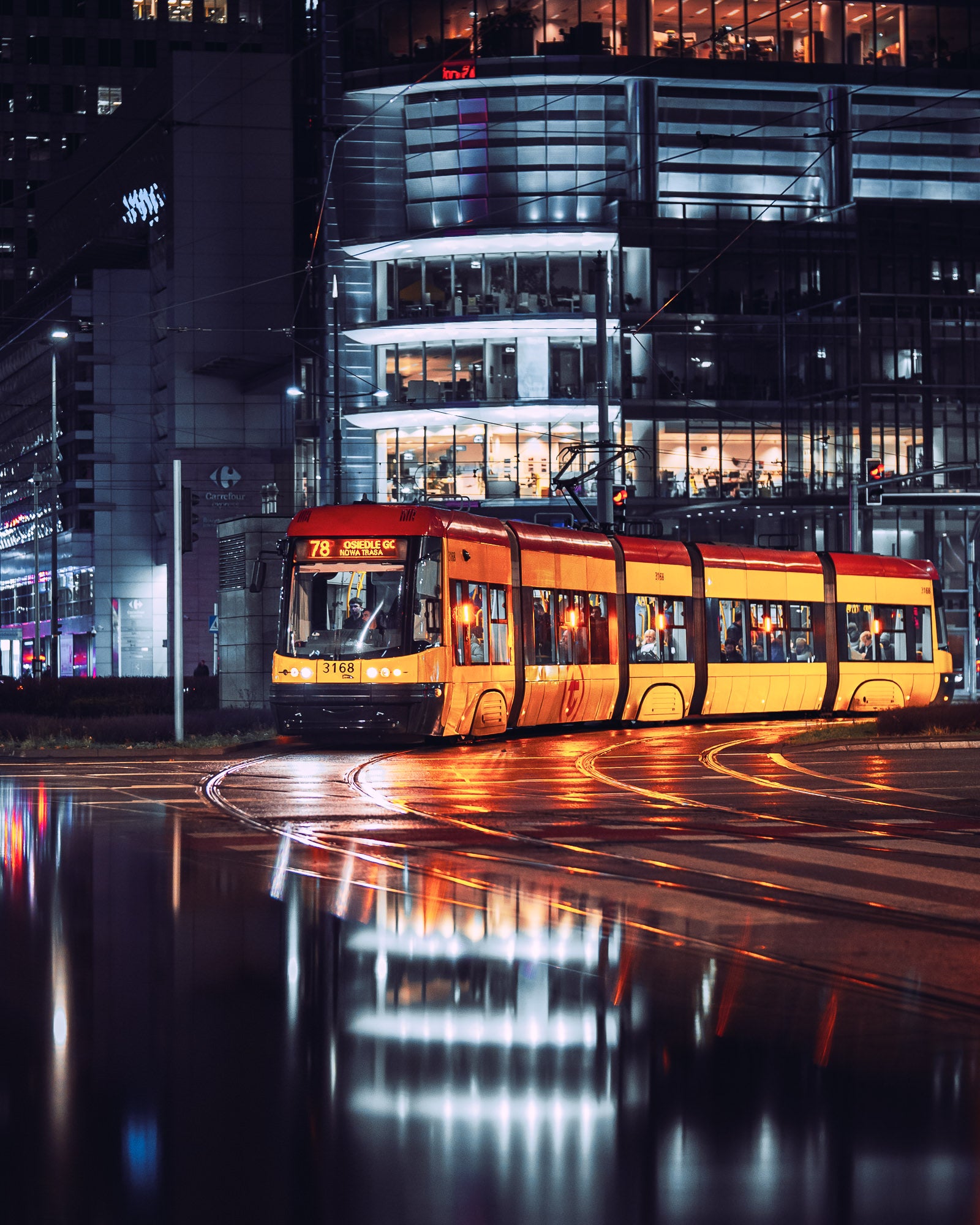 Photo by Luke Pyrzynski. Sony Alpha 7 IV. Sony 50mm f/1.2 G Master. 1/100-sec., f/1.2, ISO 800
Lenses
Sony 50mm f/1.2 G Master: Comparing this model to other 50mm lenses, I never want to get rid of this one. The 50mm is the perfect and natural partner for me in terms of distance and performance. I don't have to think about how to position myself and whether I did it right. The 50mm f/1.2 GM is the fastest and sharpest lens I've used. This lens performs well in street conditions. Regardless of the weather, it has never given me any problems. Shooting at night and in low-light city alleys is no longer an obstacle for me, thanks to this lens.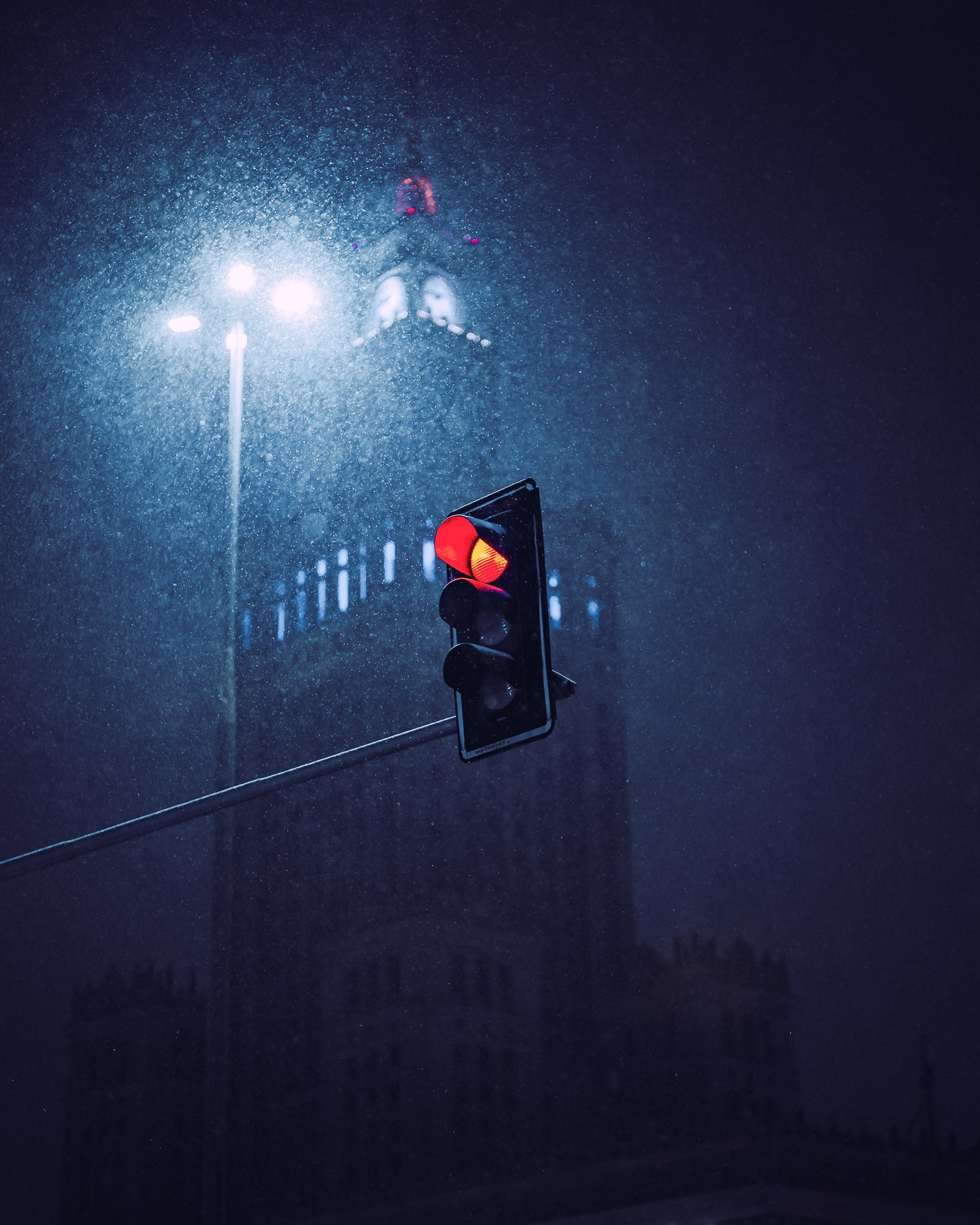 "It was the long-awaited snow when my fiancée and I went out at the perfect time to take photos like this one." Photo by Luke Pyrzynski. Sony Alpha 7S III. Sony 50mm f/1.2 G Master. 1/250-sec., f/1.2, ISO 640
Sony 24mm f/1.4 G Master: My backpack couldn't live without this legendary lens. The 24mm GM is perfect for me in terms of image quality and performance. It's lightweight and compact which makes it even easier to take photos with it in the city without disturbing the people around you. I love the bokeh that this lens produces, especially in the evening and at night. On the street but also at weddings, the 24mm is a focal length that can't be replaced. Between the f/1.4 maximum aperture and GM's signature quality, I have a real workhorse in my backpack.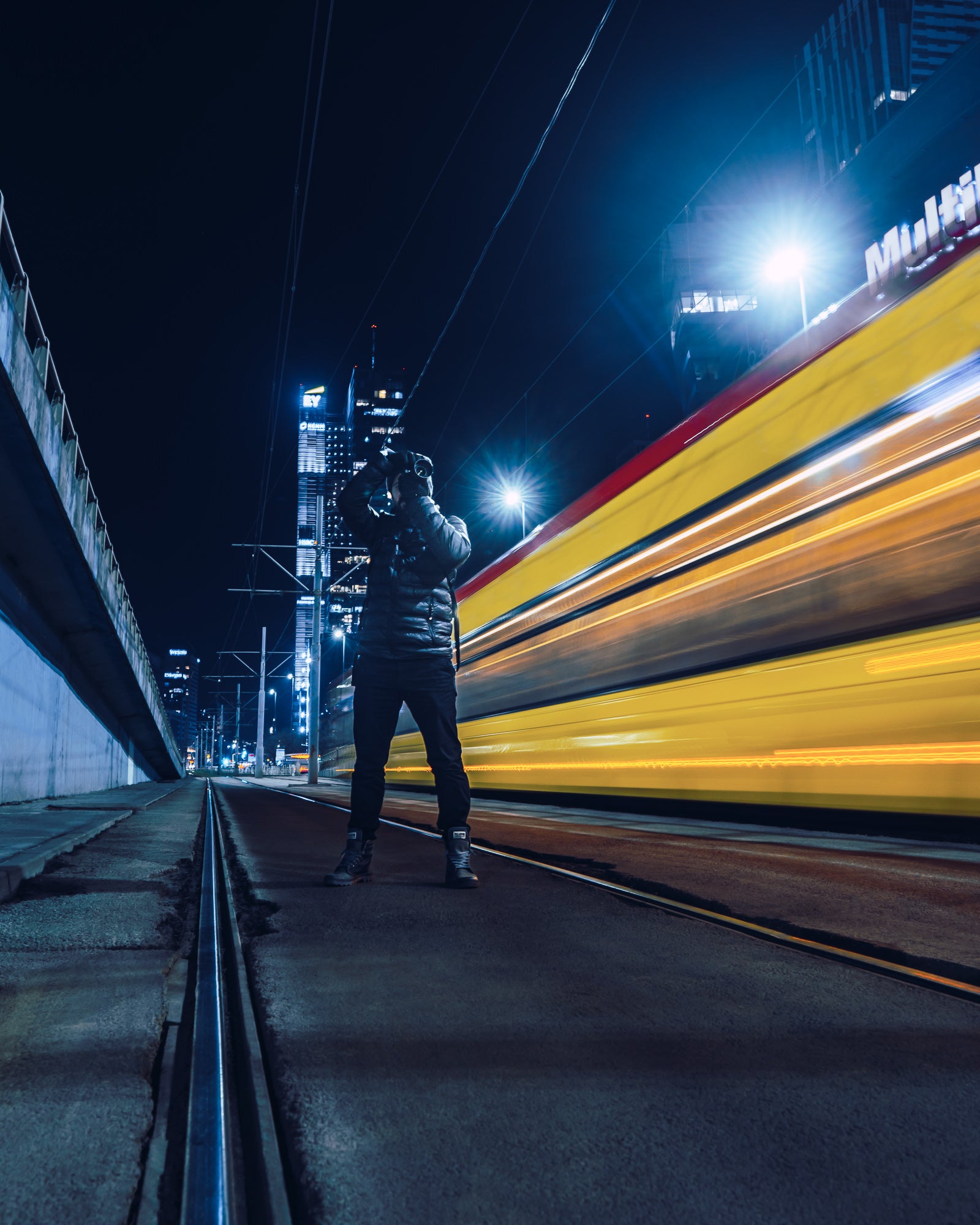 "That day we had a plan for long exposures and visited places we don't usually go to." Photo by Luke Pyrzynski. Sony Alpha 7 IV. Sony 50mm f/1.2 G Master. 1.6-sec., f/6.3, ISO 100
Sony 70-200mm f/2.8 G Master: What would street photography be without a telephoto lens?! I love to experiment in places I already know and that's why the 70-200mm is my third go-to lens. When you know the location and know where to position yourself and what to expect, you'll take exactly the photo you want or dream of. All you have to do is wait with patience. And if I am shooting in crop-sensor mode with my Alpha 7R V I see the city completely differently. I also like to use this lens when I'm in a creative rut, it helps me capture specific details and let the rest fall away, a great exercise in creativity!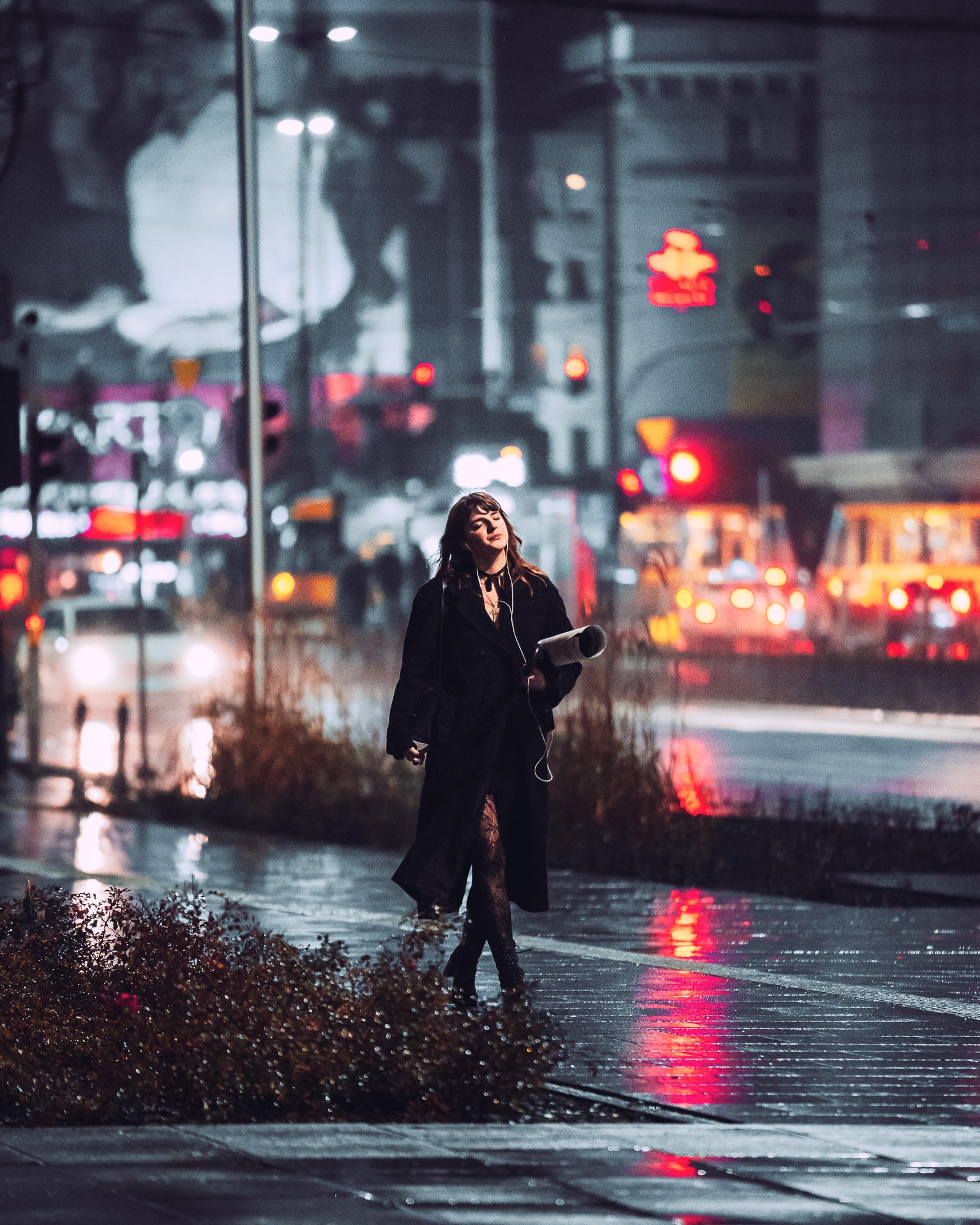 "One of the many rainy evenings in Warsaw and a perfect moment that looks like it came from a movie plan." Photo by Luke Pyrzynski. Sony Alpha 7 IV. Sony 70-200mm f/2.8 G Master. 1/200-sec., f/2.8, ISO 10000
Accessories
Manfrotto PRO Light II S: This is the backpack I currently use. It is very lightweight and has many compartments inside.
PolarPro Brand Filters: I also carry these filters with me, mainly ND and CPL.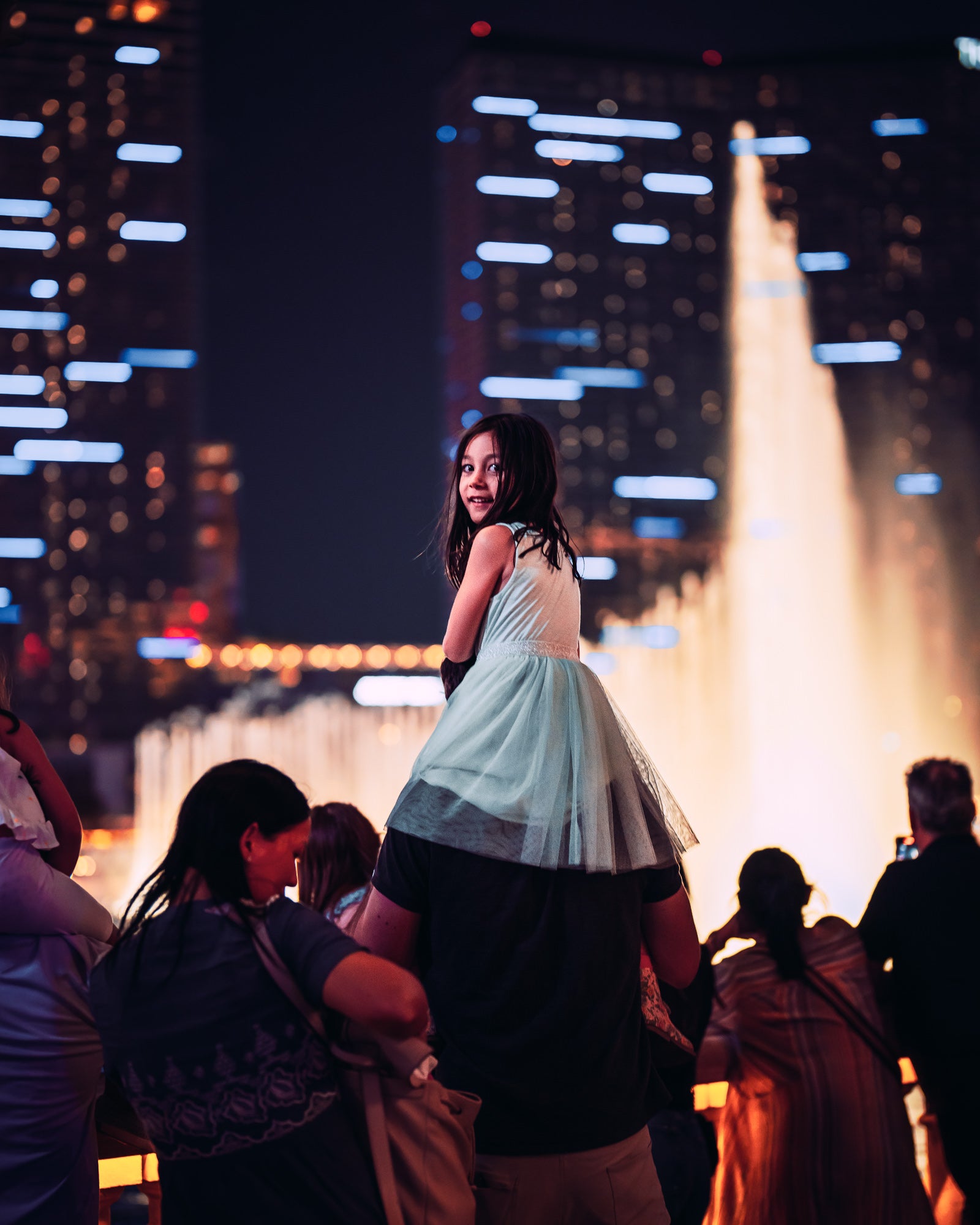 Photo by Luke Pyrzynski. Sony Alpha 7R V. Sony 50mm f/1.2 G Master. 1/200-sec., f/1.2, ISO 800
Peak Design Brand Accessories: I like to use their wrist strap and a camera mount for my backpack.
Cleaning Accessories: I have no idea what brand these are, but I use various cleaning supplies to keep my gear clean.
See more of Luke Pyrzynski's work on Instagram @eastbanger.