When we think of zoom lenses, they may not be the first choice for street photography; we think about those classic primes and images that come to be made with them. However, zoom lenses offer you versatility and some special ways to be creative with your approach to street photography. When you have a range of focal lengths at your fingertips, you have more flexibility and time to get the shots you want. You can change your perfect and perspective without physically moving. This approach can afford you the ability to slow down somewhat, find your composition and your moment.
See our roundup of small Sony zoom lenses that will give you the flexibility to create & take your street photography to the next level.
The convenience of not having to change your lens is another reason to consider a zoom. You can choose a lens that covers the classic street photography focal lengths and gives you the ability to capture a more comprehensive view of your surroundings.
In this article, we are looking at a collection of zoom lenses for Sony Alpha full-frame cameras that give you some intersting options, both in price and size. They all fall within the slightly wide to slightly telephoto range. We're not including very long lenses, as we still want the ability to be part of the humanity and life you are photographing. We want to be in the action and interact with people, as that is what gives street photography its heart.
Sony 28-70mm f/3.5-5.6
The Sony 28-70mm f/3.5-5.6 lens is a perfect go-to option for street photography. If you are looking for your first zoom lens, this would be the one. It's affordable and offers a range of focal lengths, allowing you to get those wide shots at 28mm, or take it all the way to 70mm while keeping beautiful details and depth throughout.
New Yorker and street photographer Ashley Noel is always wrapped in the hustle and bustle of the city, and this lens is the one she counts on to capture moments quickly, crisply and quietly. "For me, this lens delivers excellent sharpness, she says. "It's very light for a full-frame standard zoom lens. The length of the lens hardly changes as you zoom from 28mm to 70mm. Focus is fast, silent and accurate, which is ideal when you're on the go."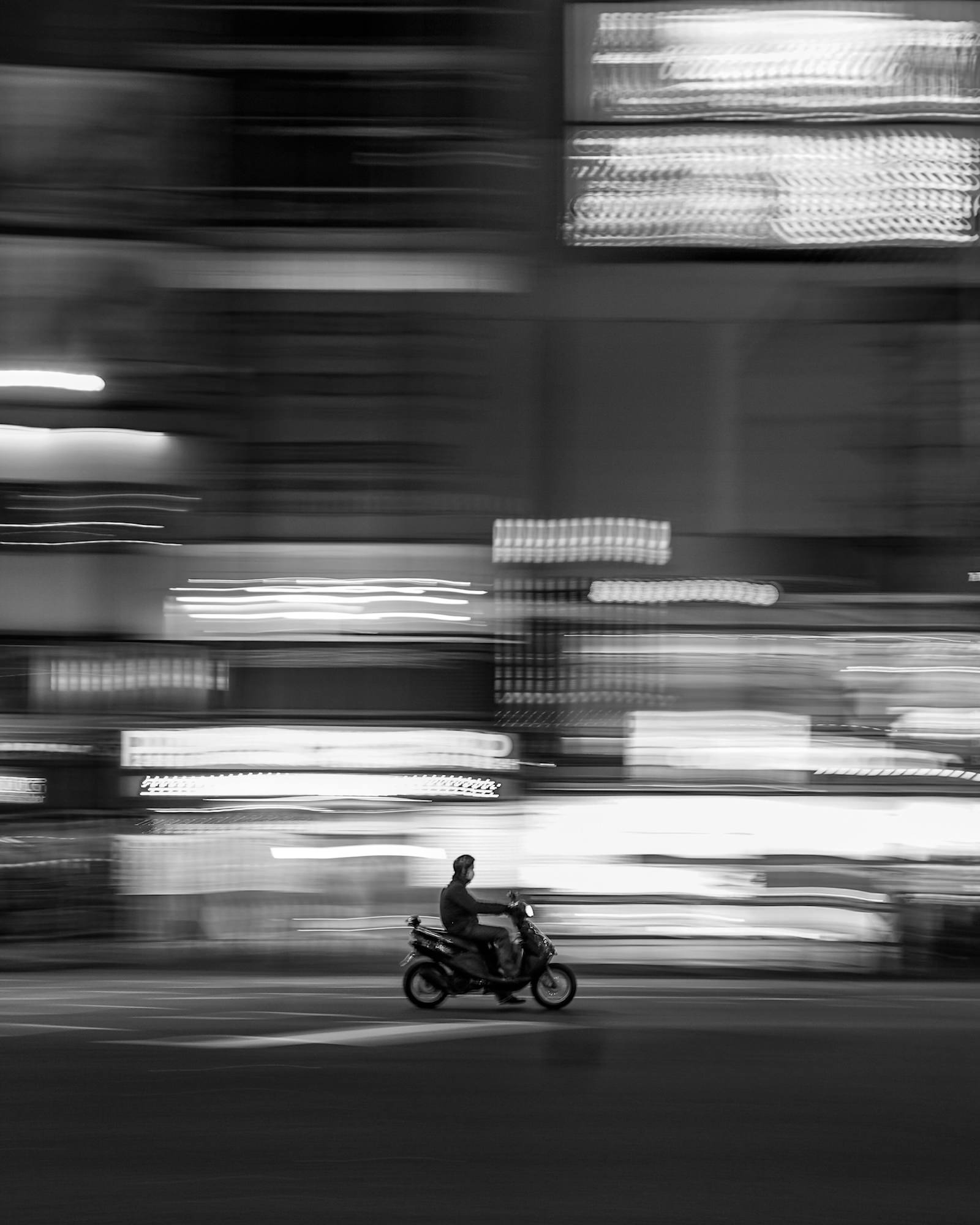 Photo by Ashley Noel. Sony α9. Sony 28-70mm f/3.5-5.6. 1/6-sec., f/3.5, ISO 125. Click HERE to learn the story behind this photo.
Sony 28-60mm f/4-5.6
The Sony 28-60mm f/4-5.6 is an extremely compact and light zoom lens. It's so small it's almost like a prime but with the versatility of a zoom, making it a great option for street photography when you're making an effort to keep your setup small and unobtrusive. Despite its size (when the lens was introduced it was the smallest, lightest zoom in its class) the 28-60mm still gives you a full focal range. It's also quick to focus and produces sharp photos. For its price range, quality and size, it is a great zoom lens for street photography.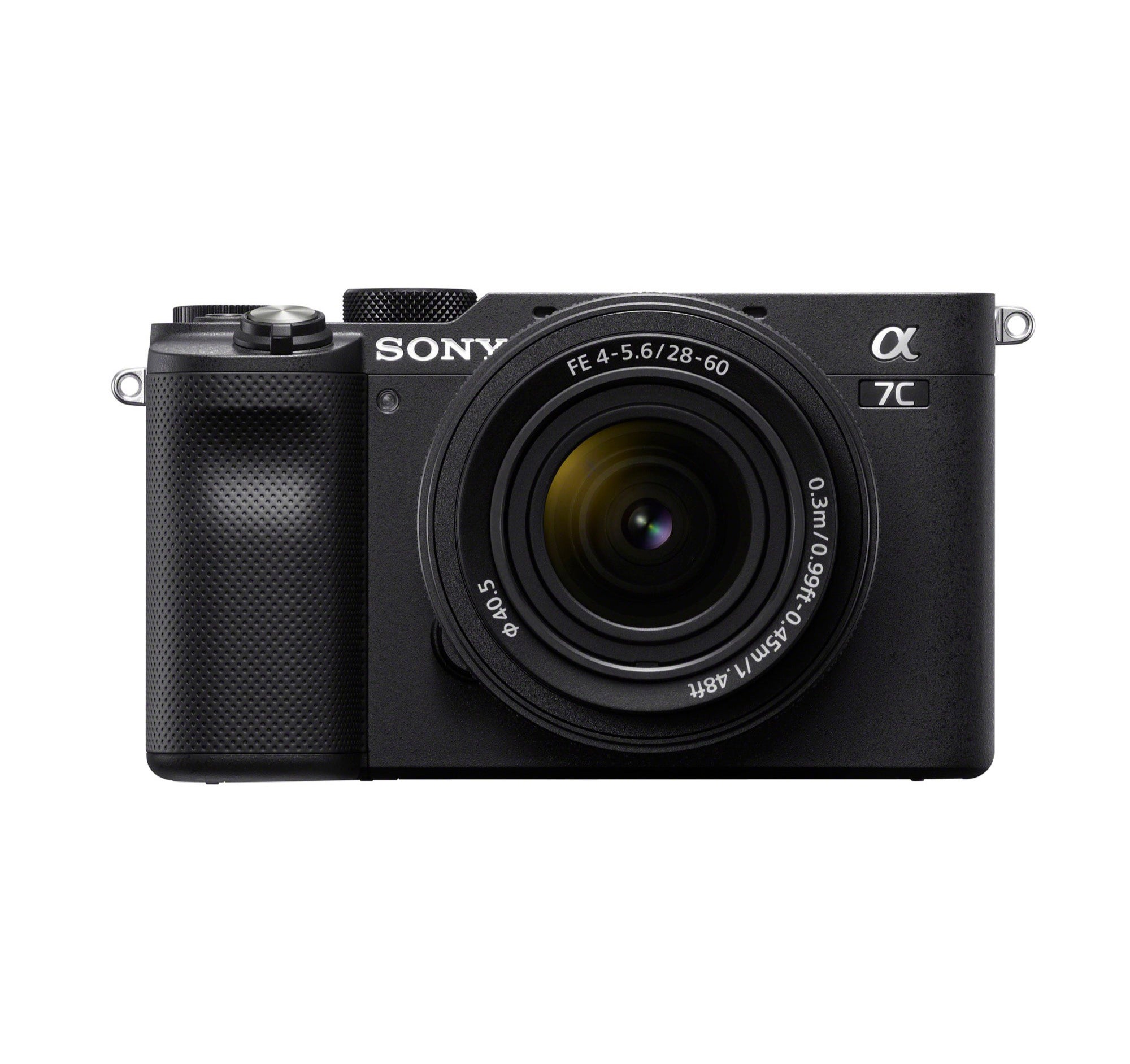 Professional photographer Brian Smith pairs the Sony 28-60mm f/4.5-5.6 lens with his Alpha 7C for street photography. The small form factor of the combination creates a compact kit that allows him to be unobtrusive to capture moments like in the images below.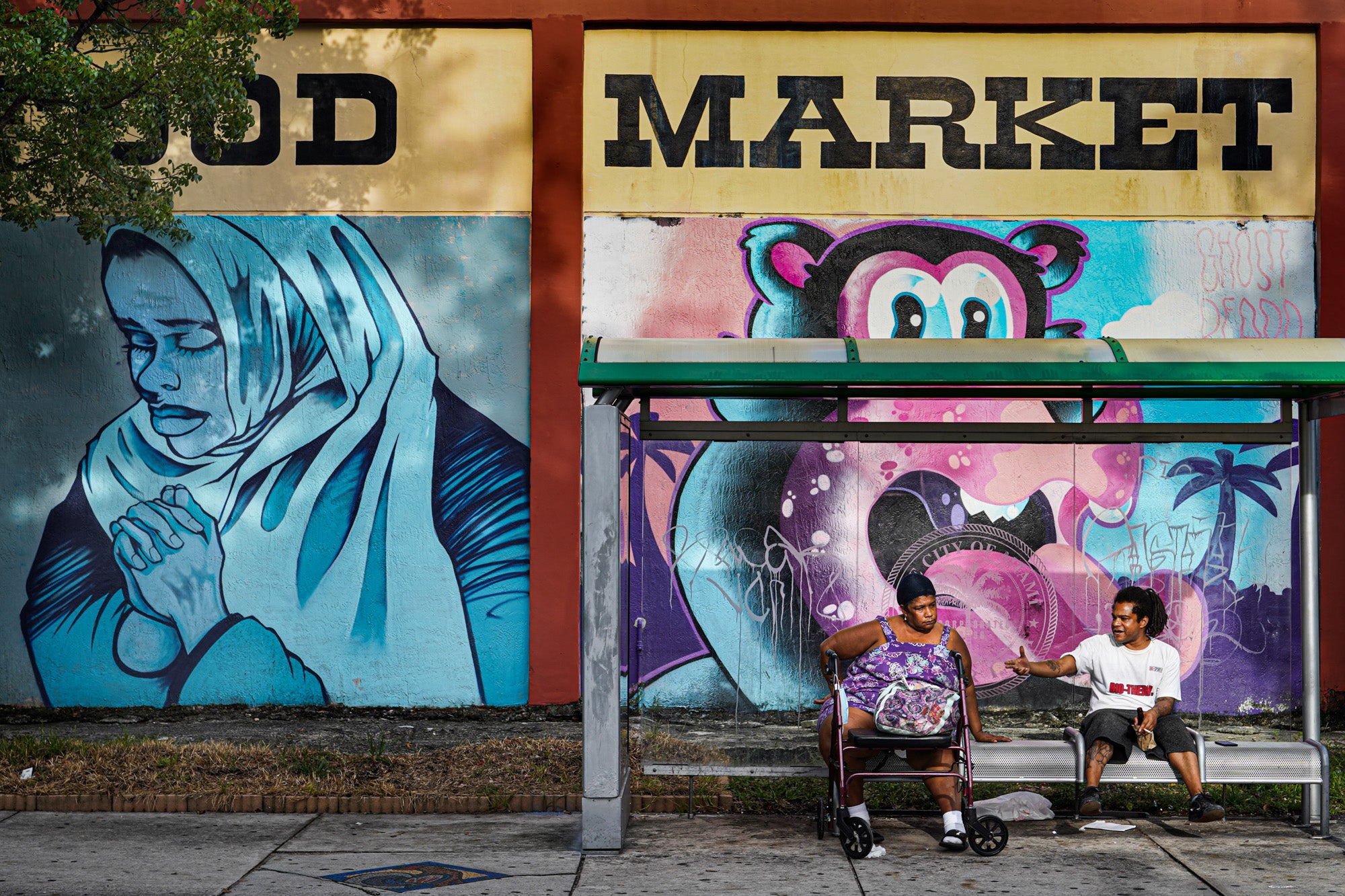 Photo by Brian Smith. Sony α7C. Sony 28-60mm f/4-5.6. 1/80-sec., f/8, ISO 100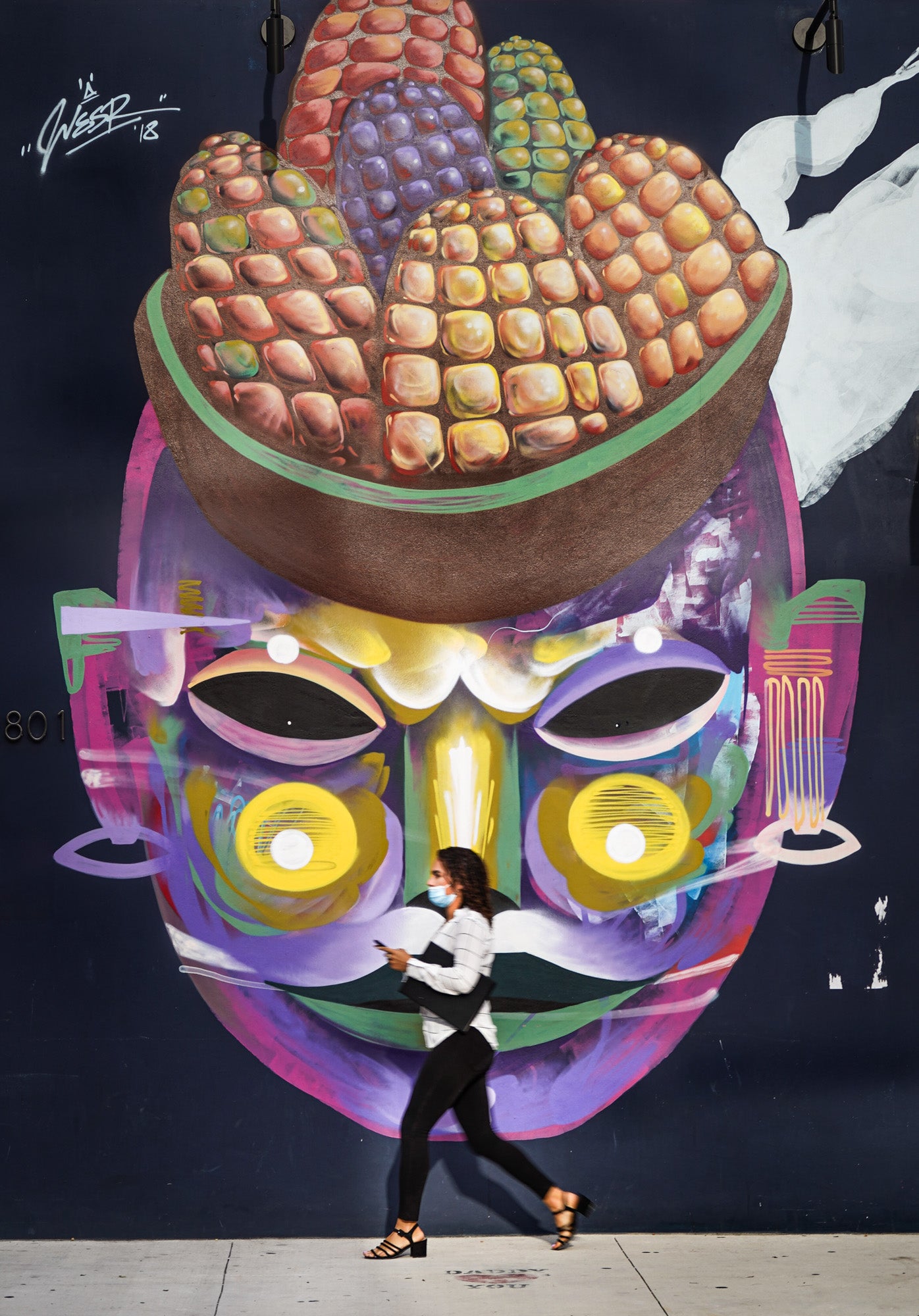 Photo by Brian Smith. Sony α7C. Sony 28-60mm f/4-5.6. 1/100-sec., f/8, ISO 100
Sony 24-105mm f/4 G
The Sony 24-105mm f/4 G is the definitive walk-around lens. It's an excellent option for exploring the streets as it allows you to shoot wide and get those tall buildings when in the city, helping you elaborate on the scale and your surroundings. Then, you can zoom to 105mm to tighten up your frame without losing the moment. 105mm allows you to get a portrait at a distance without moving too much or disrupting people, which may change the scene or mood of the shot, while still creating an intimate moment. Overall, this is an excellent lens for those wanting to have multiple options on capturing their surroundings.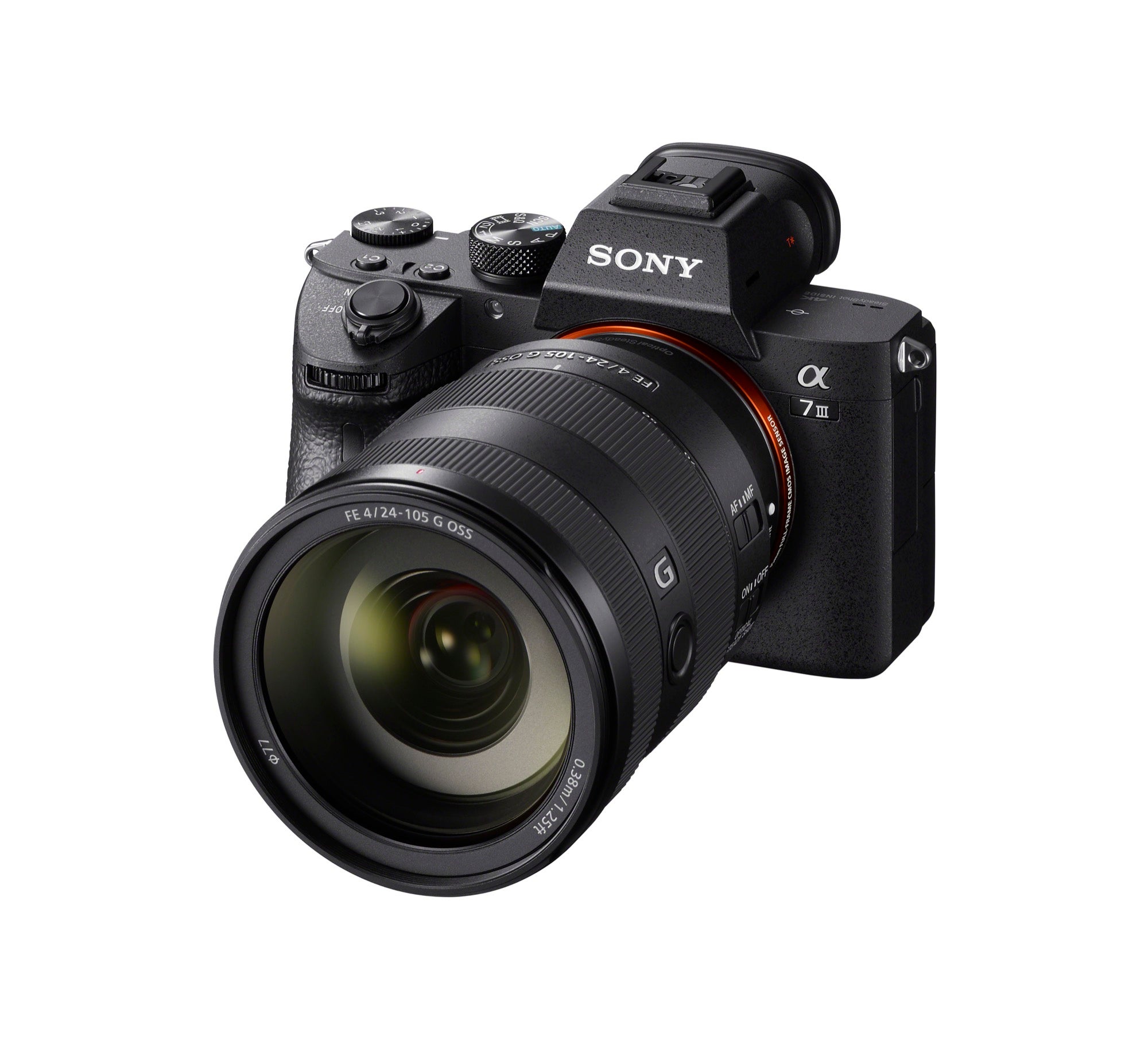 This lens is a favorite for professional photographer and time-lapse artist Drew Geraci, who can often be found out photographing in Washington D.C. The lens allows him to shoot wide while walking around to include the surroundings in his photos of the area's buildings and monuments. "The 24-105mm f/4 G is one of my favorite lenses. I think a lot of people look down on it because it's an f/4 lens, but they're completely mistaken. It's ridiculously sharp and extremely useful when I want to shoot semi-wide and tight. The 24-105mm G is always in my bag!"

Photo by Drew Geraci. Sony α9. Sony 24-105mm f/4 G. 1/125-sec., f/4, ISO 200
Sony 24-70mm f/4
The Sony 24-70mm f/4 is the perfect zoom for those wanting to capture those wide scenes and be able to get a little closer to the action or get some crips detailed shots. This is also an excellent lens for portraits on the street. It is very quiet and quick to focus, making it less intrusive. Overall this is a very versatile lens that will let you produce a variety of images.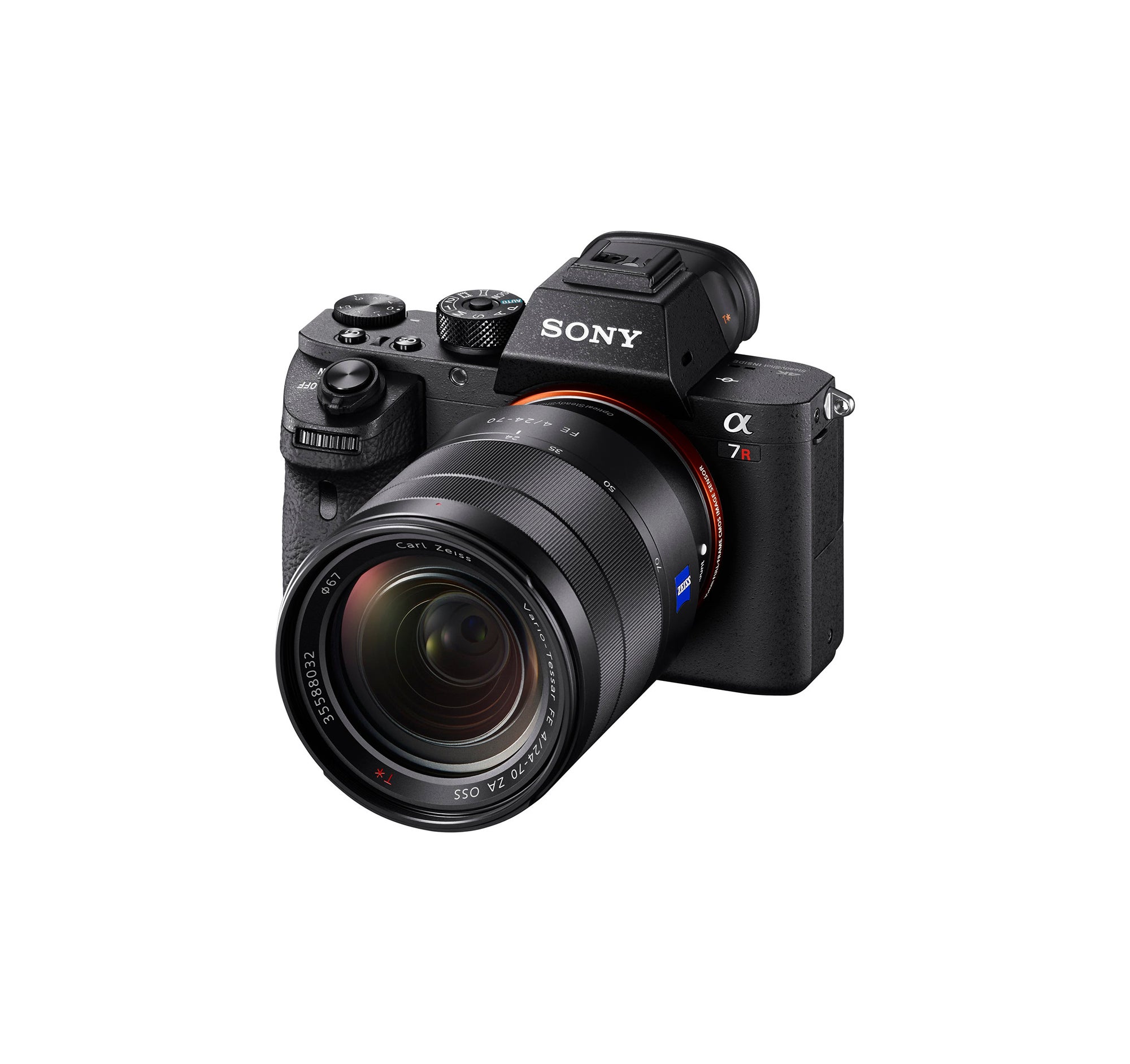 Street photographer Nino Rakichevich likes the compactness of this zoom and how it allows him to get into spots to capture angles that other photographers simply can't access. He says, "The Sony 24-70mm f/4 is a compact zoom that lets me move my camera around with ease to get more interesting angles than the other photographers who have to cradle their heavy, bulky camera rigs. It's a great all-around lens. This zoom range is ideal in most situations and I'm not surprised that some of my favorite photos were taken with this lens."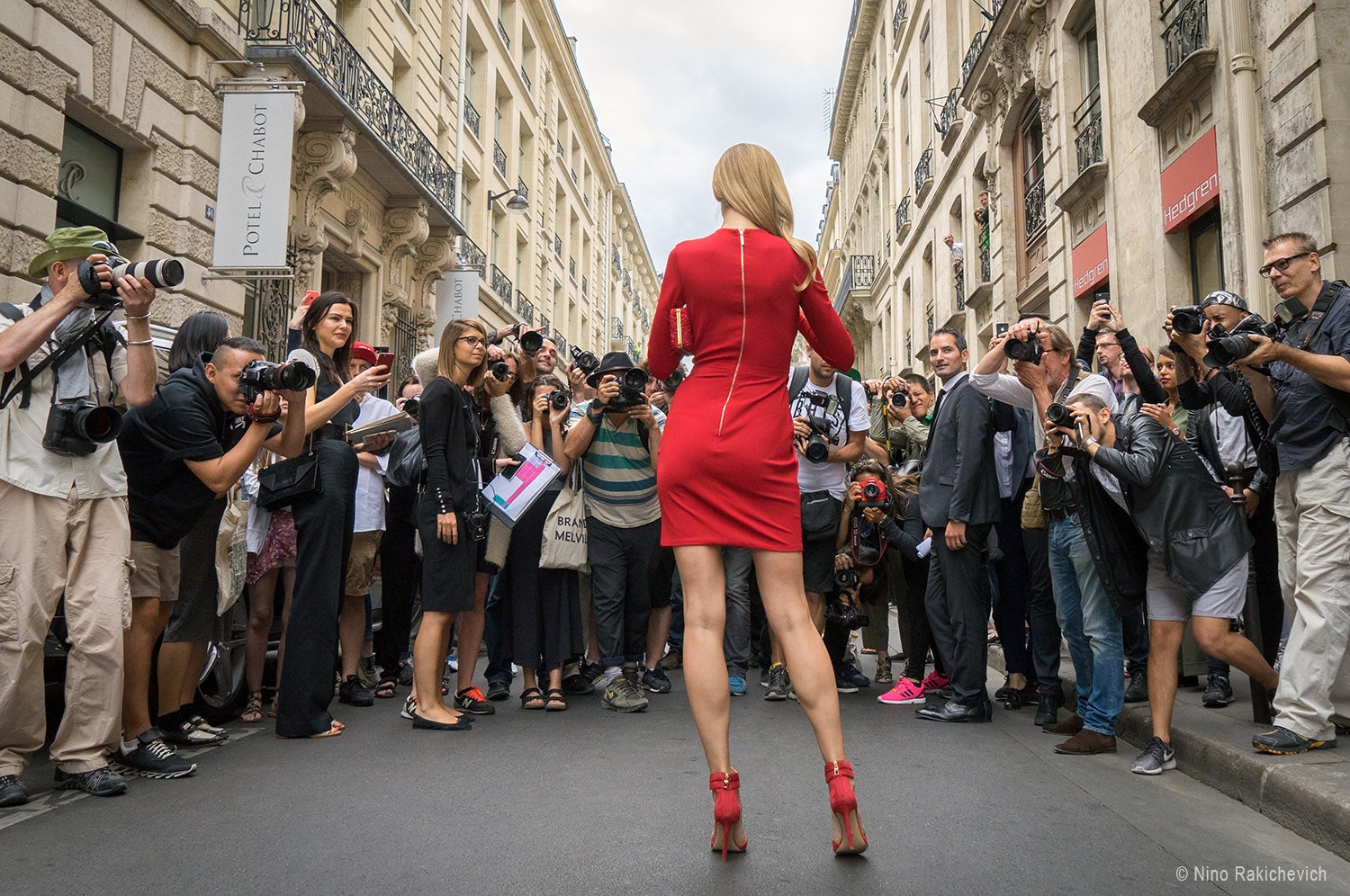 Photo by Nino Rakichevich. Sony α7R II, Sony 24-70mm f/4.
National Geographic photographer Ira Block also calls the lens his go-to for most street photography when he's on assignment. "The perfect walk around lens," he says. "It's a great focal length and will cover most subjects, and it's nice and small. When shooting a variety of scenes, the zoom range is perfect. It's my go-to lens on most assignments."
Sony 16-35mm f/4
With the Sony 16-35mm f/4 lens, you can get creative with super-wide angle perspectives or just zoom out to capture the breadth of a big scene. At that wide end, you can really draw the viewer's eye into and through your image. And again it's a great lens to be in the middle of the city with if you want to show scale and a more comprehensive overview of what is happening around you. Being able to go from that unique ultra-wide perspective to 35mm, which is a classic street photography focal length, lets you get up close and personal with your subjects to create some beautiful street portraits.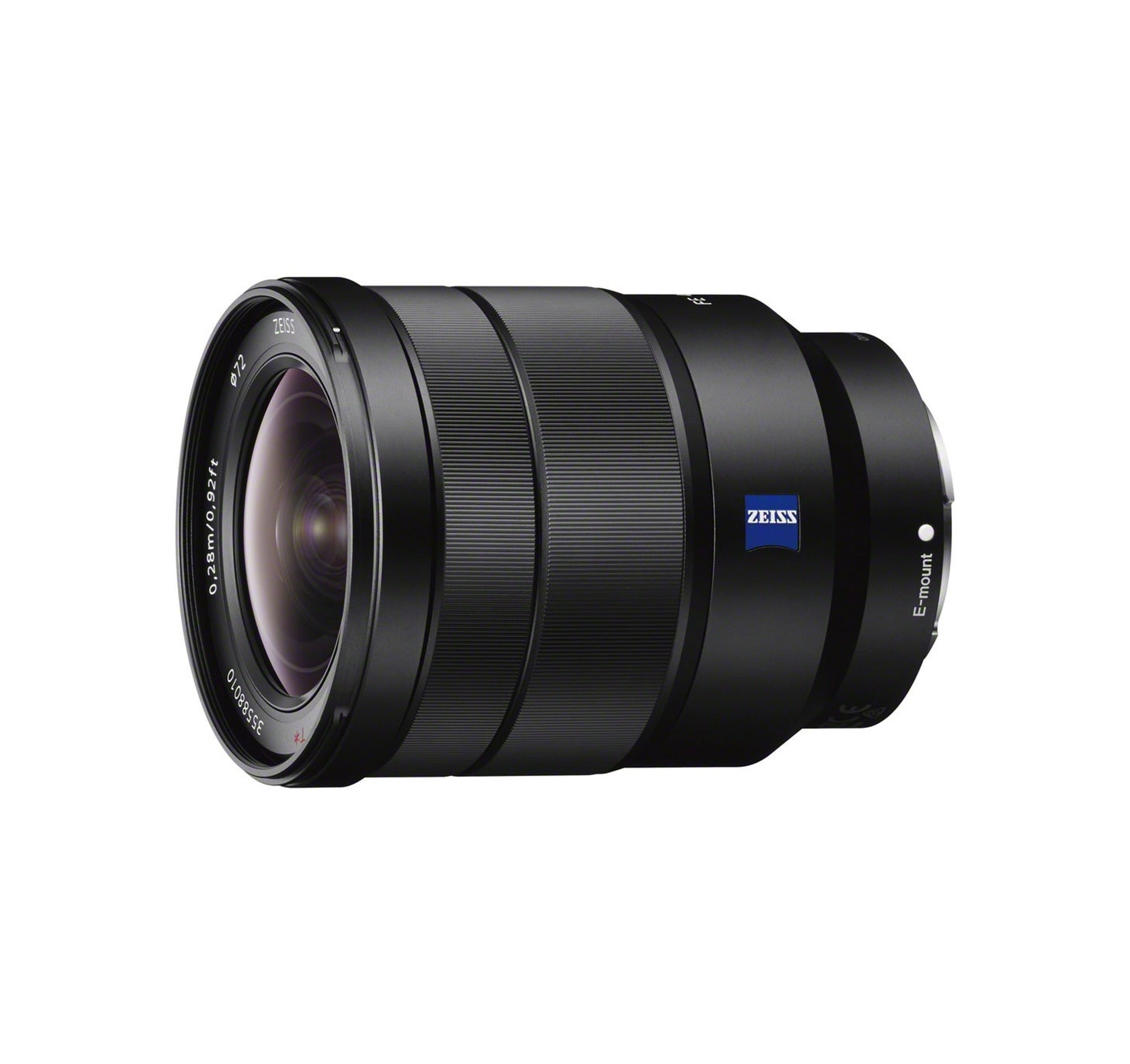 Photographer Mahesh Thapa finds freedom and flexibility with the Sony 16-35mm f/4 lens, which he calls bitingly sharp. "I've been able to make excellent shots with the Sony 16-35mm f/4 lens, due to the impressively low noise that my Sony full frame sensors produce at high ISO values. All in all, I don't feel limited by my f/4 lenses, I feel liberated by them."
Street photographer Nino Rakichevich also likes to use the lens, specifically to shoot super-wide for capturing a large scene like the one below.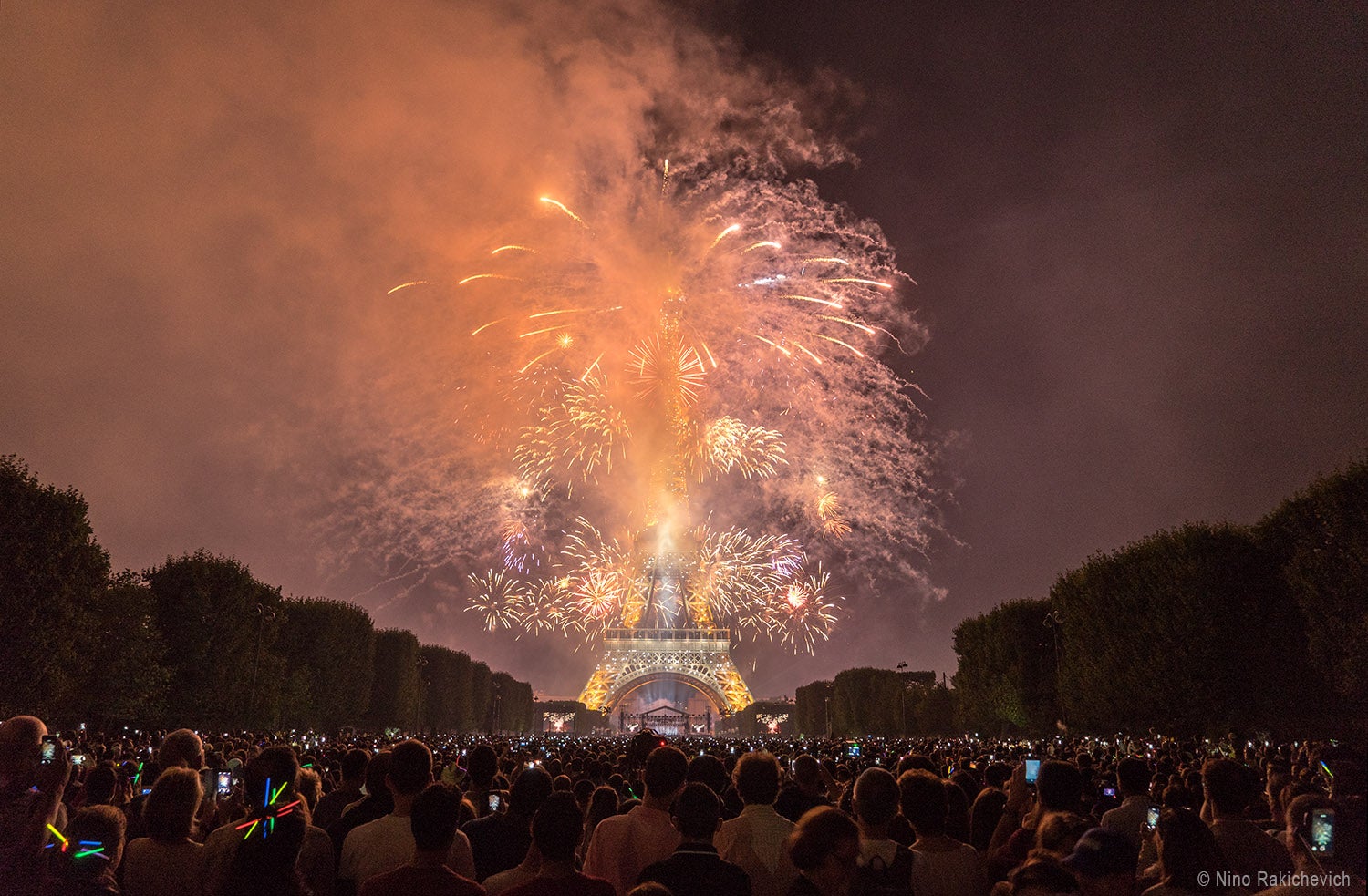 Photo by Nino Rakichevich. Sony α7 II. Sony 16-35mm f/4.