Beata Bogdanova (@beeoncloud9) is a luxury travel content creator who partners with luxury hotels, tourism boards and other brands to create photos and videos that she shares on Instagram and her wildly popular travel blog. She uses her storytelling to showcase the best that brands have to offer while highlighting the most beautiful destinations in the world. We are captivated with her work and wanted to see what gear she uses for her content creation. Keep reading to learn more about her work, why she uses a pair of Sony primes and a basic mid-range zoom, and why she believes traveling with a minimimum of equipment makes her a better photographer.
I've been passionate about photography since I was a little girl. I remember admiring the photos my dad took and developed in his dark room and asked for my first camera when I was just 10 years old. I founded my travel blog in 2014 and switched from Fujifilm X-T10 to a Sony Alpha 7 III in 2018 when I started to take photography more seriously and wanted a powerful yet lightweight camera to accompany my travel adventures. Since then, I've traveled to more than 70 countries and stayed at some of the most luxurious properties around the world. I only carry the essentials with me during my travels including my Sony Alpha 7 III and two lenses which provide me with enough flexibility to bring my travel experiences to life through visual storytelling and to create content that brings feel-good vibes to my audience.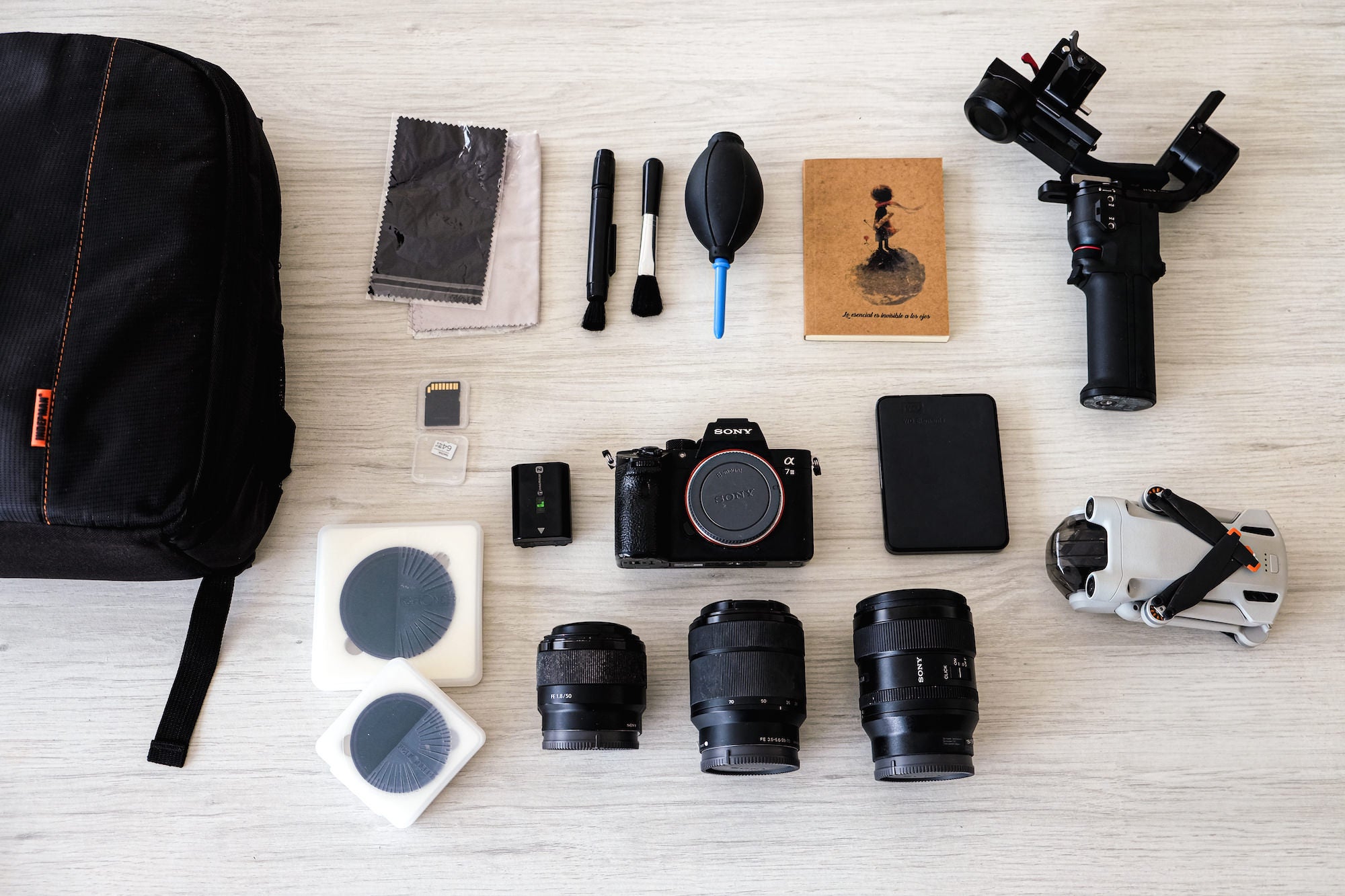 Camera
Sony Alpha 7 III: I switched to Sony from a Fujifilm camera and I chose the Sony Alpha 7 III because it's a great all-rounder with powerful capabilities. I use it for both photo and video and it performs great in both categories. I love the fast and reliable autofocus, the possibility to shoot in 4K, the long lasting battery, and last but not least the smaller size of this camera makes it easy to carry it around all day long on my travels. When I travel I want to be able to take it all in. I don't want to feel burdened by camera gear. Sony has freed me up to be able to have a lightweight setup while still the delivering high quality visuals I need.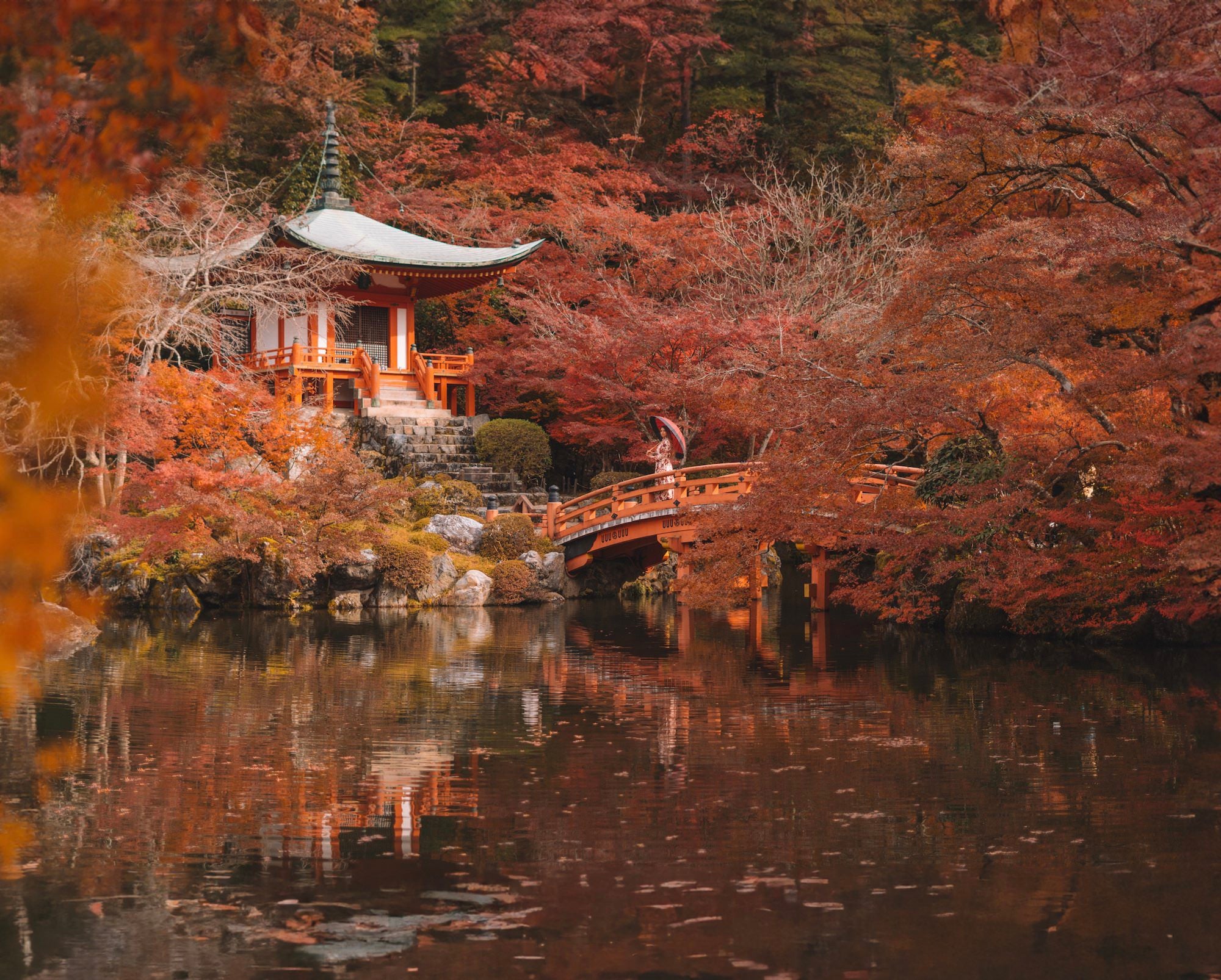 Photo by Beata Bogdanova. Sony Alpha 7 III. Sony 50mm f/1.8,.1/1600-sec., f/1.8 ISO 125
Lenses
During my travels I like to keep it minimal and lightweight therefore I carry only two prime lenses. Although I have been tempted to buy a zoom lens I must say that having only fixed focal length lenses taught me a lot about composition and finding better angles. I also love my prime lenses for their wide aperture which allows me to create a beautiful bokeh or shoot in low light.
Sony 50mm f/1.8: This is my most used lens, especially after I started shooting video. It allows me to capture beautiful soft portraits without losing the context and natural to eye video scenes. I love how small and lightweight it is, especially when shooting for a long period of time. The images and videos come out crisp and sharp and the wide aperture of f/1.8 allows me to shoot in low light too. If I have to take just one lens with me for a photoshoot it would be this one.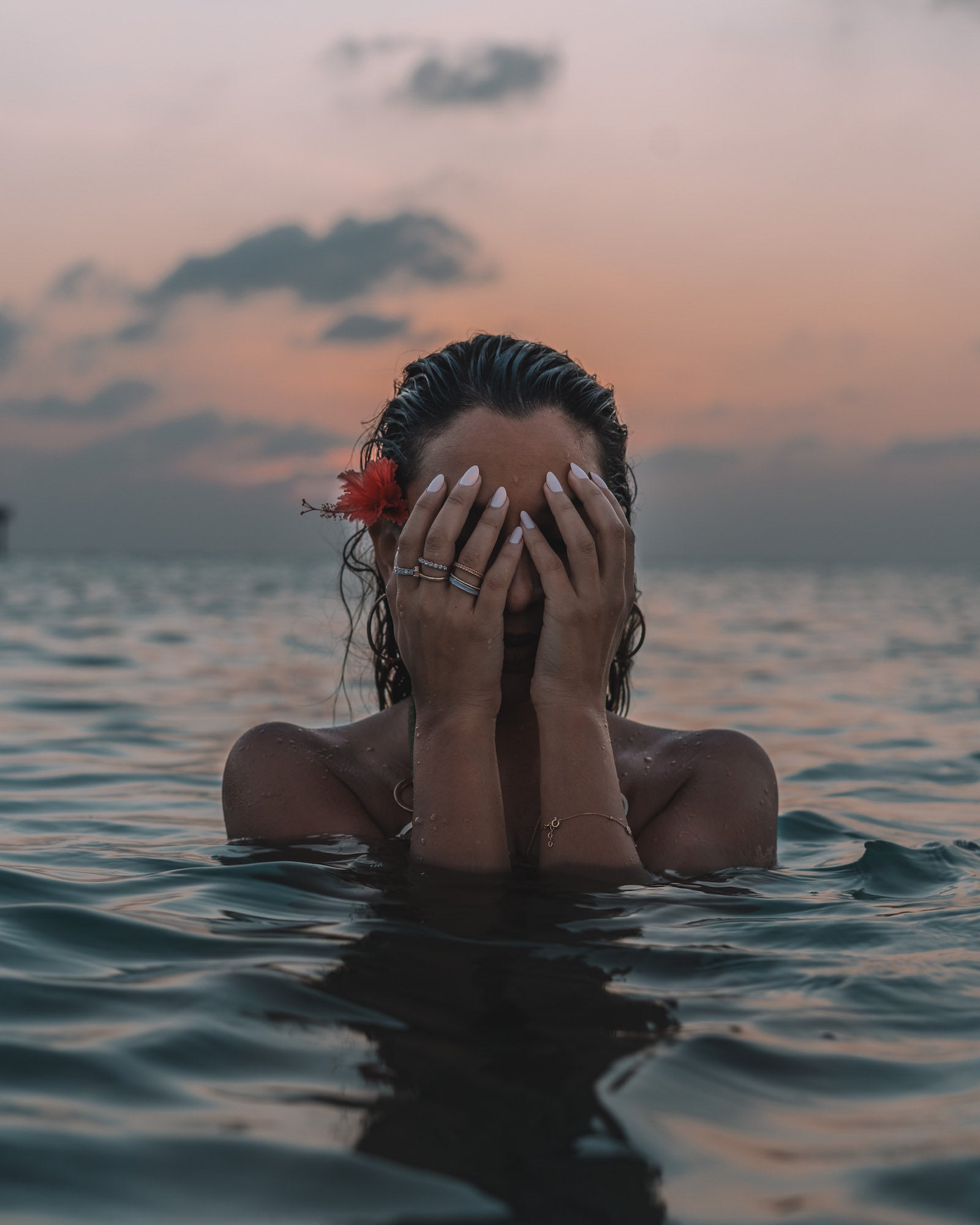 Photo by Beata Bogdanova. Sony Alpha 7 III. Sony 50mm f/1.8. 1/100-sec., f/4.0, ISO 50
Sony 24mm f/1.4 G Master: In terms of gear, this is the best investment I've made. This wide angle lens is a beast. The quality and construction of this lens is amazing and it's relatively small and light considering it's a 24mm f/1.4 lens. I use it to capture wider scenes and landscapes without having to worry about distortion. Above all, thanks to its aperture of f/1.4 it performs exceptionally well in low light and helps me to capture incredible blue hour or night photography.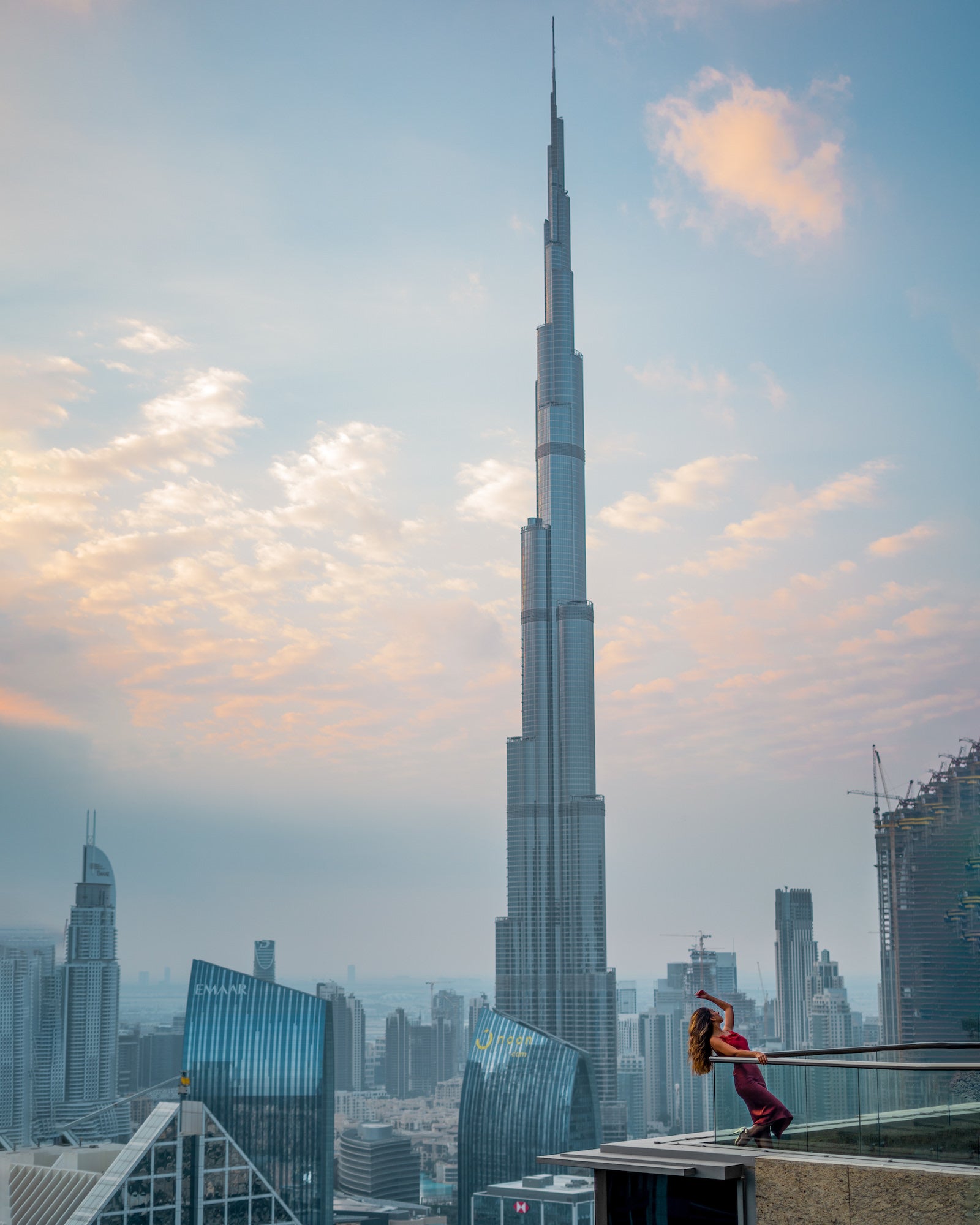 Photo by Beata Bogdanova. Sony Alpha 7 III. Sony 24mm f/1.4 G Master. 1/800-sec., f/1.8, ISO 125
Sony 28-70mm f/3.5-5.6: I also have the 28-70mm f/3.5-5.6 kit lens and use it sporadically when I need that extra zoom.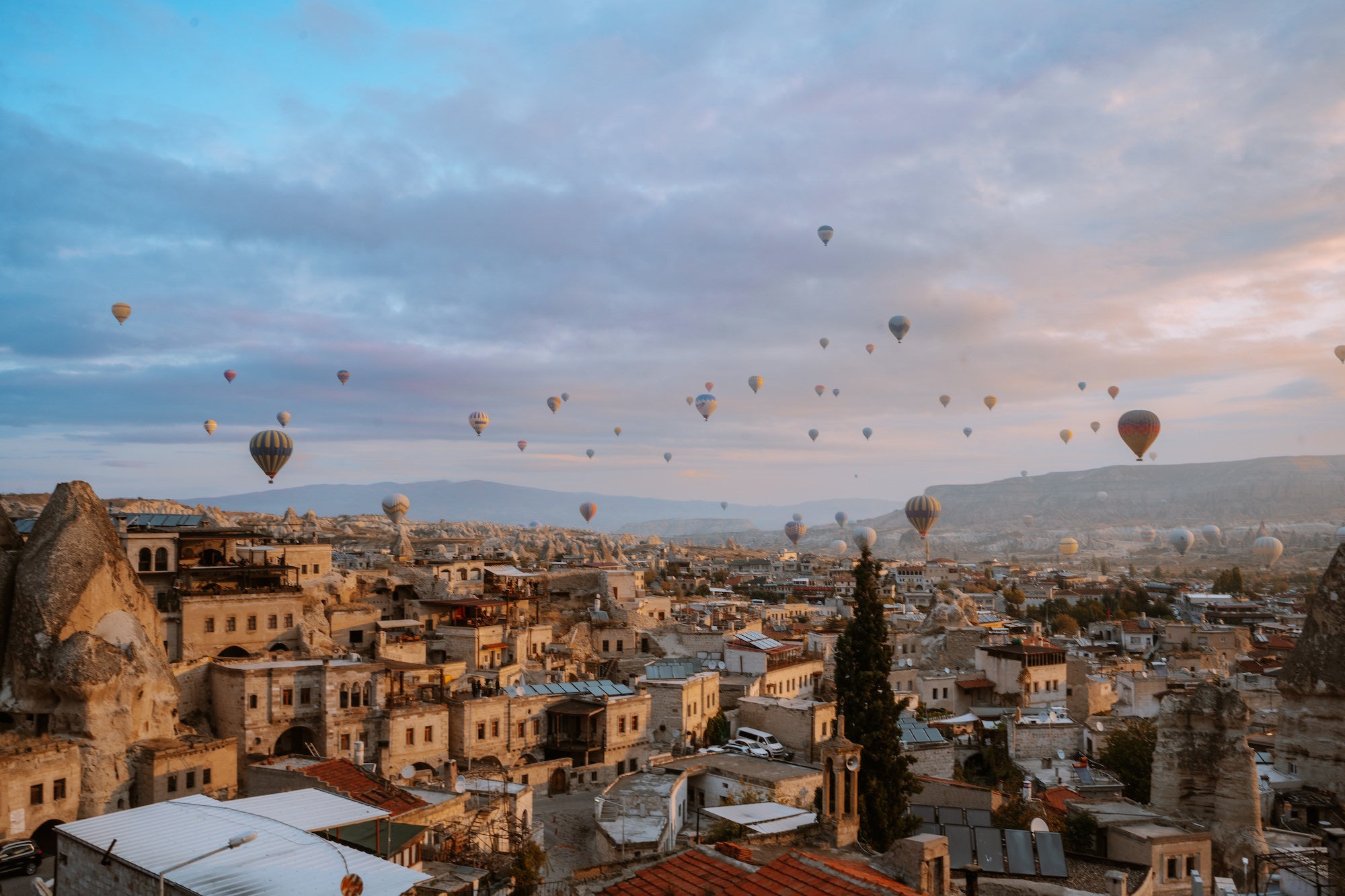 Photo by Beata Bogdanova. Sony Alpha 7 III. Sony 28-70mm f/3.5-5.6. 1/60-sec., f/11, ISO 125
Accessories
I travel with my partner and we like to keep it to just the basics during our travels so in my backpack there is always only the stuff I know I will use on that particular trip. However, these following accessories are my staples.
DJI RS Mini 3: This small and capable gimbal was a game changer for us since we started shooting more video work for clients around the world. We can pack it with us anywhere because it's super light and surprisingly, it works great even with my Sony Alpha 7 III and the Sony 24mm f/1.4 G Master lens on.
Drone: I just love capturing the world from above and switching up the perspective in my photo and video work. This drone is super lightweight and the video quality is amazing.
K&F Concept Variable ND Filters For Video: I got these variable ND filters because I often have to shoot in harsh light especially for my hotel clients. I wanted to be able to switch my exposure on-the-go without having to stop to change filters or mess around with camera aperture or ISO. These filters are great for their price but I'm looking into investing in better ones.
My other accessories includes a spare camera battery, 1TB Hard disk, SD cards, air blower and cleaning kit, and a notebook for scripts and ideas.
See more of Beata Bogdanova's work on Instagram @beeoncloud9 and on her travel blog.