Mathis Decroux (@mathisdecroux) is a video director and photographer with a love of life in the mountains. "I love to capture landscapes, sports and make people travel through my images and videos," he says. "What interests me the most in the photos I take is the adventure behind them. Some of them require waking up at 2:00 a.m. and climbing a mountain to reach the summit on time and capture the first sunlight. I want to be a motivation for people to get outside and live their own adventures in these beautiful landscapes." We caught up with Decroux to learn more about the gear he uses for his adventures, including the Sony Alpha camera that he calls the GOAT, a pair of Sony G Master zooms and a lightweight prime. Keep reading as he walks us through his kit.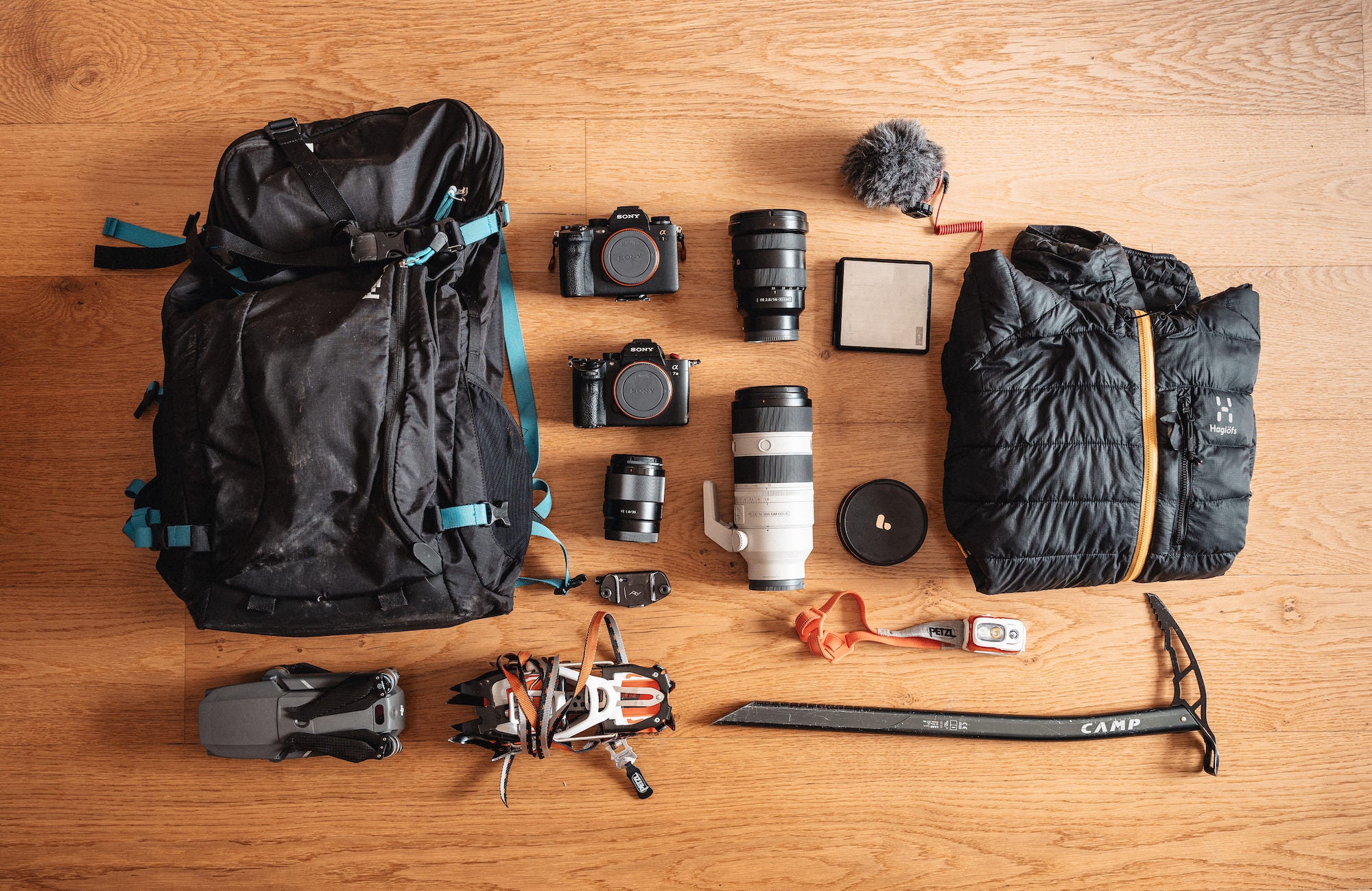 An alpine photographer and filmmaker gives us a look the pair of GM Zooms, lightweight prime and a camera that he calls the GOAT.
For the high mountain expeditions, weight is a key factor when it comes to preparing your bag, and camera gear does not make things easy. Therefore, you are looking for the best performance to weight ratio and you must only take things that are essential to you.
The process of making my bag is always picking one body and one or two lenses to be able to capture the next adventure. Therefore, I will talk about my most used gear but I never carry all of them with me at the same time.
Cameras
Sony Alpha 1: Also known as the GOAT (greatest of all time) of the Sony cameras, was recently added to my bag. This beast is bigger and heavier than the Alpha 7 III. However, it can capture incredible 50Mpx photos at a breathtaking speed with no black out so you don't miss your moving subject. Icing on the cake, the shutter closes when the camera is switched off, which allows you to swap lenses while exposing the sensor to snow or dust. This makes it the perfect high-end camera for action and extreme sport photoshoots. I use it for all of my professional projects, and it is also my video camera since it can shoot beautiful videos up to 8K.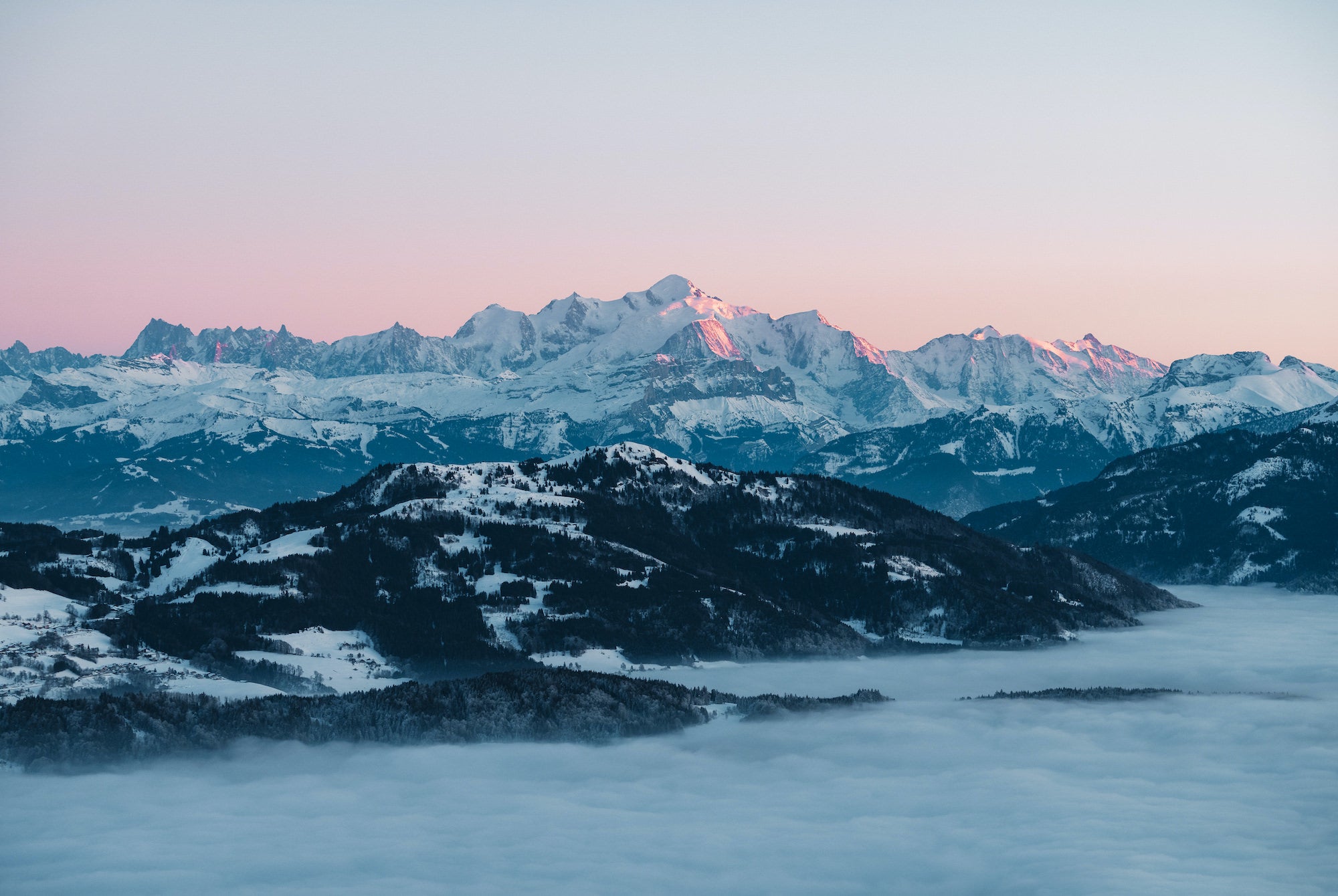 Photo by Mathis Decroux. Sony Alpha 1. Sony 70-200mm f/4 G. 1/160-sec., f/5.6, ISO 800
Sony Alpha 7 III: My adventure on Sony began with the Alpha 7 III a couple of years ago and this camera is still part of my bag today. It is lightweight, compact and has a lot of functionalities that makes it a great entry-model for professional photographers. I grab it for every situation since this light and powerful body allows me to capture beautiful 24mp images in any situation with a great low light capacity.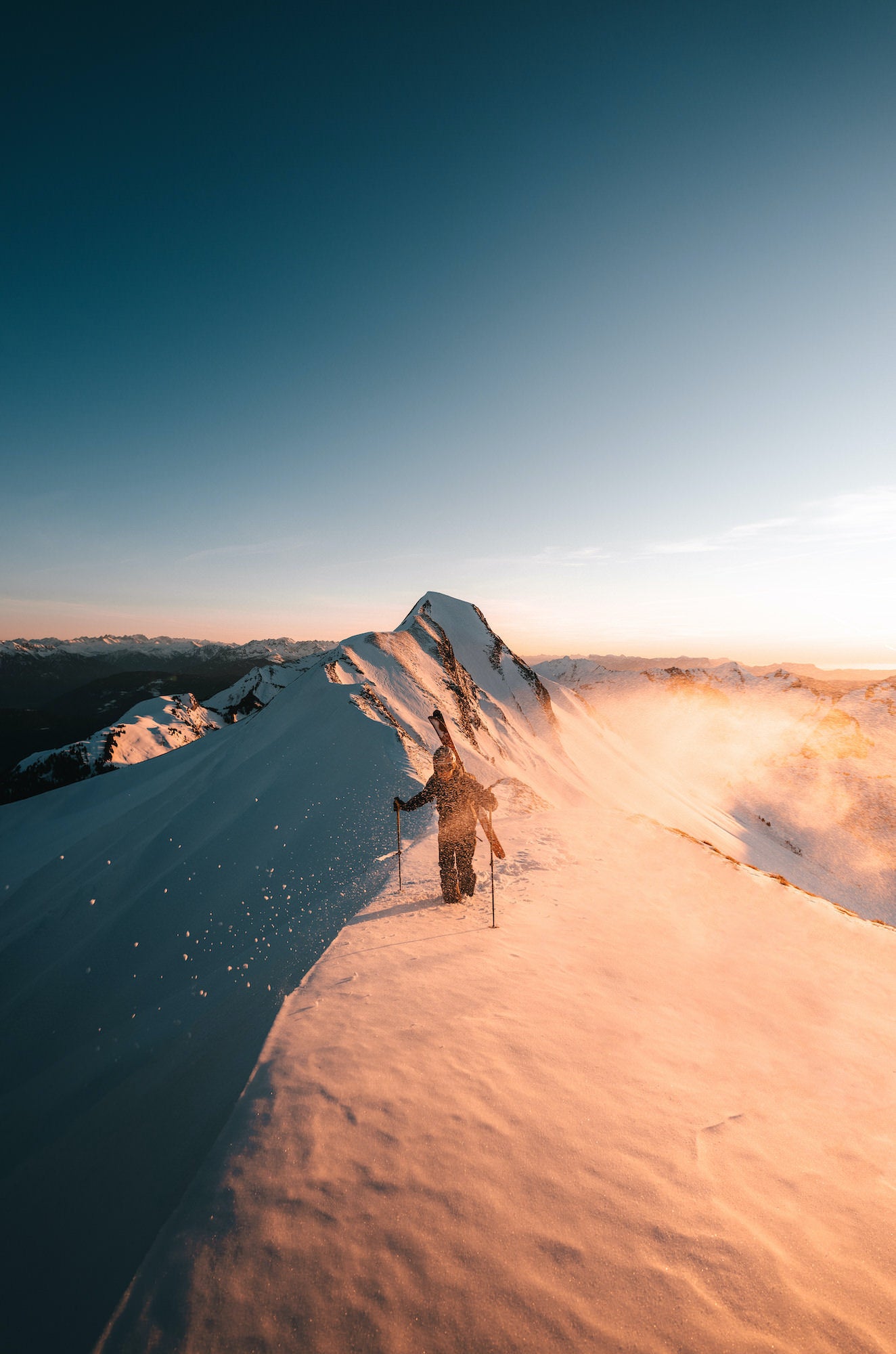 Photo by Mathis Decroux. Sony Alpha 7 III. Sony 16-35mm f/2.8 G Master. 1/400-sec., f/5, ISO 200
Lenses
Sony 16-35mm f/2.8 G Master: As a landscape and extreme sport photographer, I often use the Sony 16-35m f/2.8 GM. This wide angle lens is great at showing the immensity of the landscapes you capture, but also for having nice lifestyle shots of friends & athletes, immersive pictures in narrow places and of course astonishing astrophotographs thanks to its 2.8 aperture and its 16mm.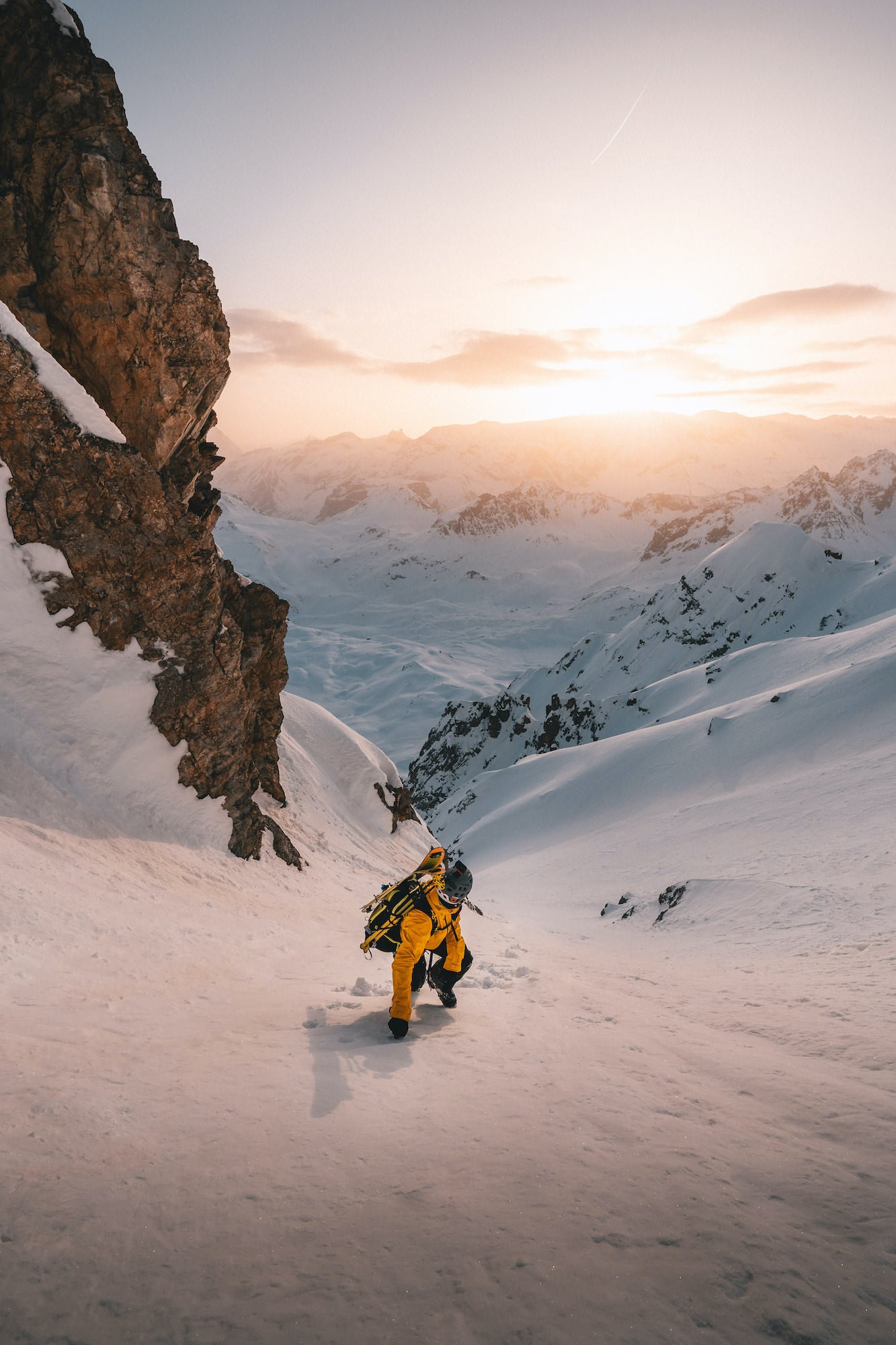 Photo by Mathis Decroux. Sony Alpha 7 III. Sony 16-35mm f/2.8 G Master. 1/125-sec., f/11, ISO 100
Sony 70-200mm f/2.8 G Master II: When showing landscapes, I enjoy capturing very wide or very narrow angles since they are not typically seen with the human eye and they showcase different aspects of the mountains very well. It is certain that the 70-200mm lens is part of my kit. Although these focal lengths are really fun to use with landscapes and sports, they come with a certain weight that can not be allowed in every situation. I just recently switched from the Sony 70-200mm f/4 G (which I used for the photo below) to the Sony 70-200mm f/2.8 GM II. The f/4 version is small and light but lacks some of the sharpness and light that the f/2.8 can provide. I use these focal length ranges to isolate people, mountain peaks, or minimalist elements of the places I explore.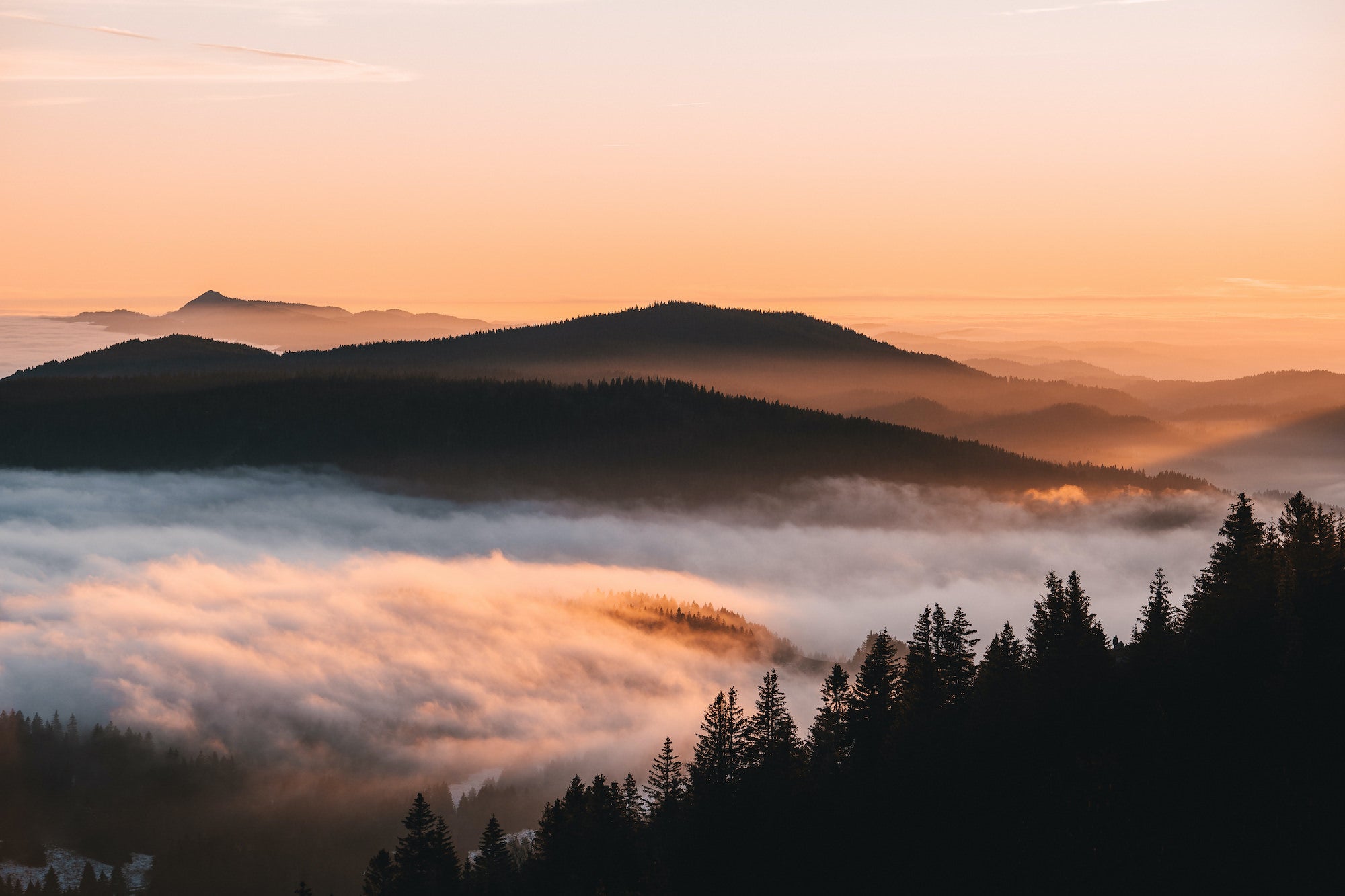 Photo by Mathis Decroux. Sony Alpha 7 III. Sony 70-200mm f/4 G. 1/400-sec., f/5.6, ISO 200
Sony 35mm f/1.8: There are moments when I don't want to carry a heavy kit but I still want to capture high-quality images. In this case, I grab my light and compact Sony 35mm f/1.8 and clip it to my Sony Alpha 7 III. I enjoy shooting with this focal length since it gives a result between wide and narrow angle and that we describe as "cinematic." The result is a lightweight and versatile kit to shoot lifestyle and landscape stills while also enjoying the present moment.
Accessories
Clamps & Ice Axe: Clamps and an ice axe are two essential accessories when you are going on an adventure in high mountain areas. They help you walk on snow and ice, even on steep slopes or thin ridges.
Headlamp: I always carry a headlamp for the sunrise missions and when there is a high probability of being surprised by the nightfall.
Filters For Landscape Photos: I enjoy shooting with a polarized filter to cut some lights and make the sky's colors pop. I also use ND filters to have the cinematic motion blur in videos.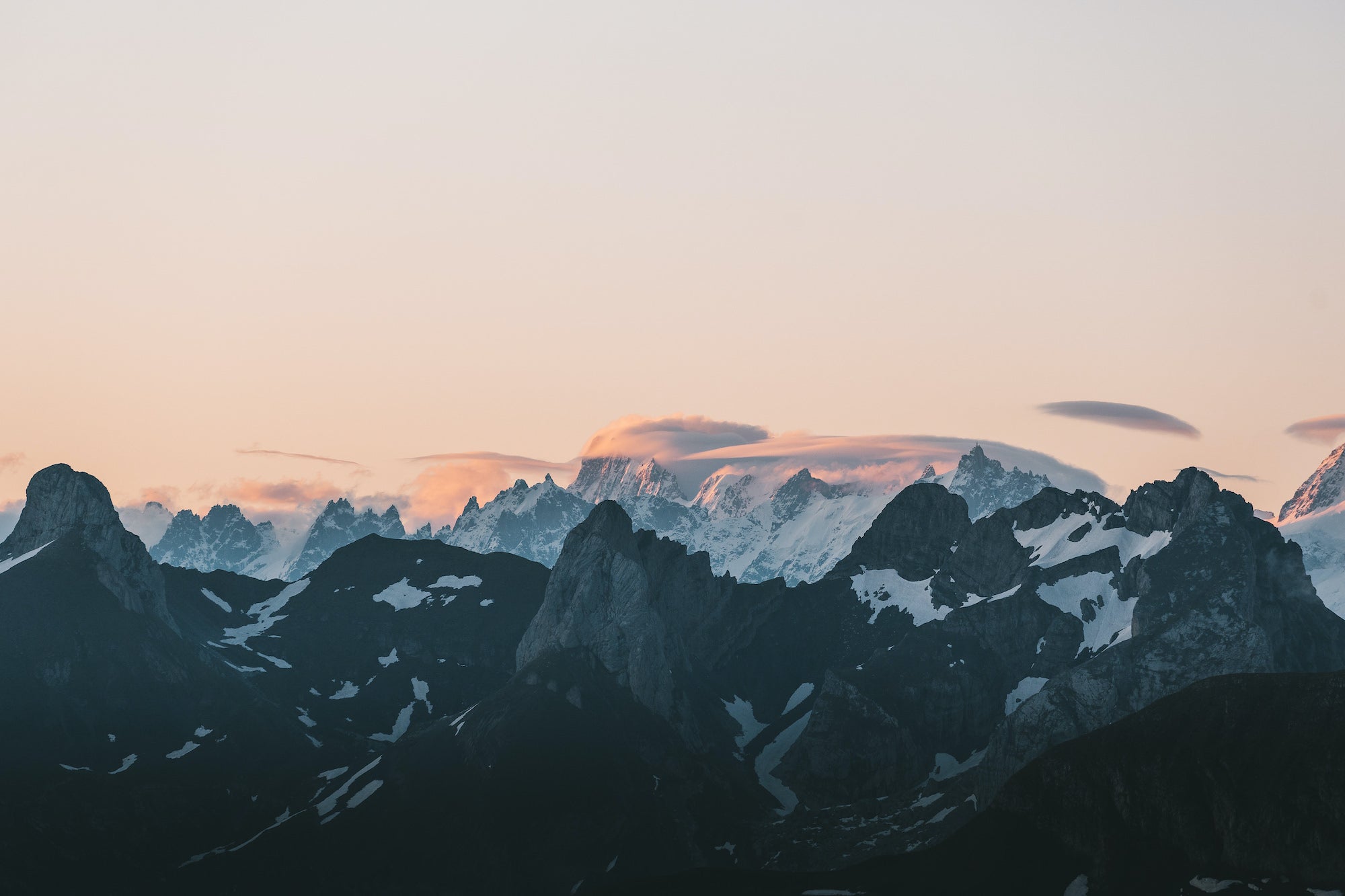 Photo by Mathis Decroux. Sony Alpha 7 III. Sony 70-200mm f/4 G. 1/400-sec., f/5.6, ISO 500
Drone: Moving from one point to another requires lots of time and energy in high mountain extreme conditions and it's hard to get the angle you want. This is when the drone becomes very useful: you can stay at one point and fly it to capture a skier or specific element of the landscape.
Extra Jacket: Exploring a mountain in a comfy way is about managing your clothing layers and body temperature so I always carry a down jacket in my bag.
Shoulder Camera Clip: This small clip from Peak Design is always attached on my bag strap and is very useful to clip the camera and have it within easy reach for a run and gun situation.
See more of Mathis Decroux's work on Instagram @mathisdecroux.