Christoph Oberschneider (@c.oberschneider) is a professional photographer and former medical doctor, who comes from a strong skiing background. His vision is to capture the very soul of the sport, be it on the piste or in the backcountry. But it's not just about skiing for him: every sport has its special, unique feeling to it, and Oberschneider loves to make this feeling visible with his images – whether it's mountain biking, surfing, trail running, climbing or just hiking and enjoying life in the mountains. Oberschneider's images have won numerous awards, been published in magazines worldwide, and made it possible for him to work with world-class athletes and brands all around the globe.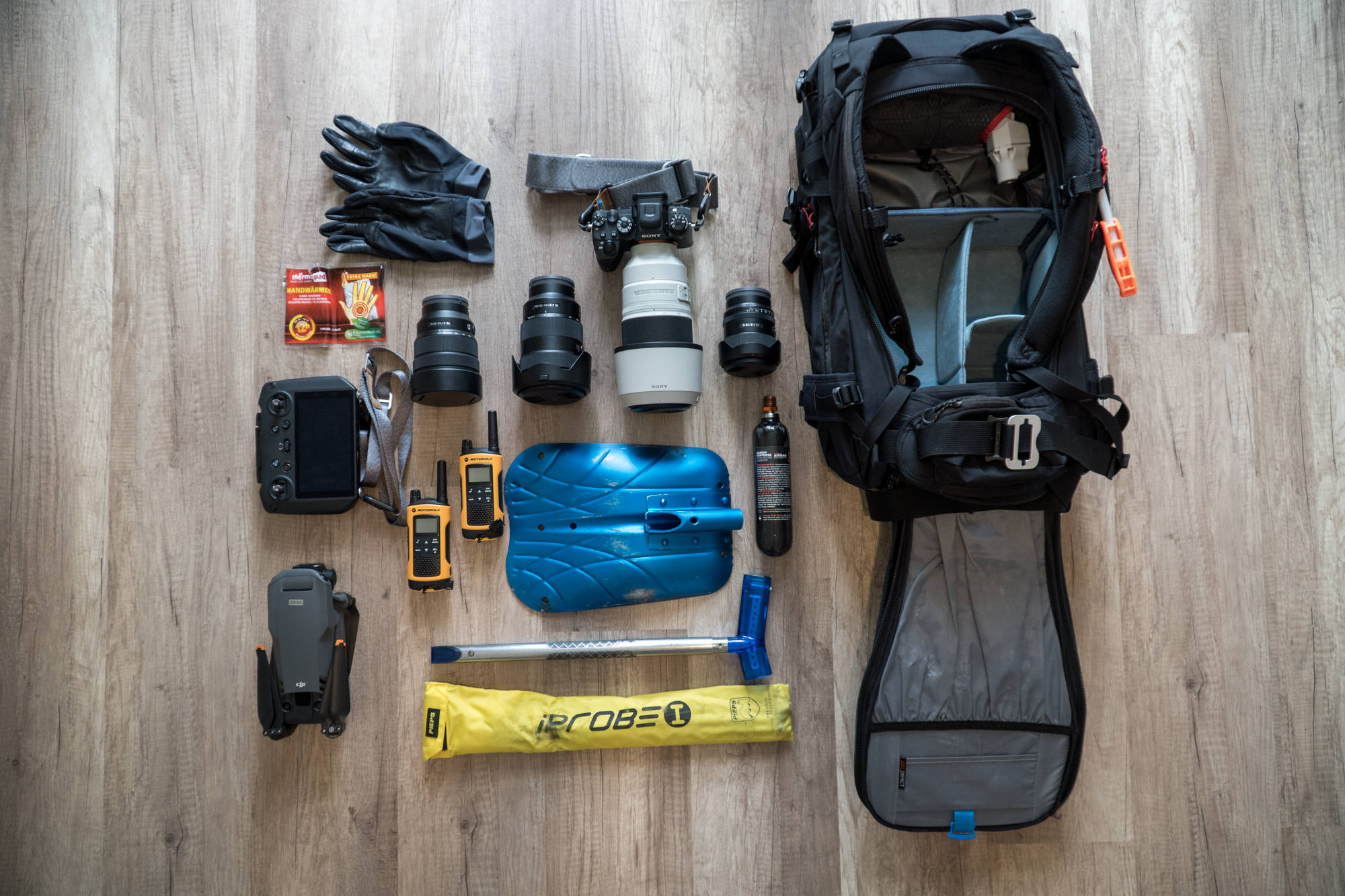 A doctor-turned professional action & sports photographer gives us a look at his Sony Alpha 1 kit with three zooms and a prime for capturing the soul of action.
Camera
Sony Alpha 1: The Alpha 1 is without exaggeration the perfect camera for my kind of work. The combination of the incredibly fast and accurate autofocus, a high resolution sensor ideal for cropping, and the possibility to capture the action at up to 30 frames per second helps me get the shot up to a point where it almost feels like cheating. Another huge plus is the high frame rate of the blackout-free electronic viewfinder that makes it easier to follow the subject. The subject tracking works so well even for high speed skiing, that I barely use any other mode, and I often find myself smiling when I see the green tracking box following the subject across the frame. All that technology makes it a lot easier to get the image composition I'm picturing in my mind, without having to worry about getting the skier in focus- I know the camera will do that on its own. The compact form factor and low weight allows me to pack additional lenses or just save weight and space in the backpack when I'm out ski touring in the backcountry.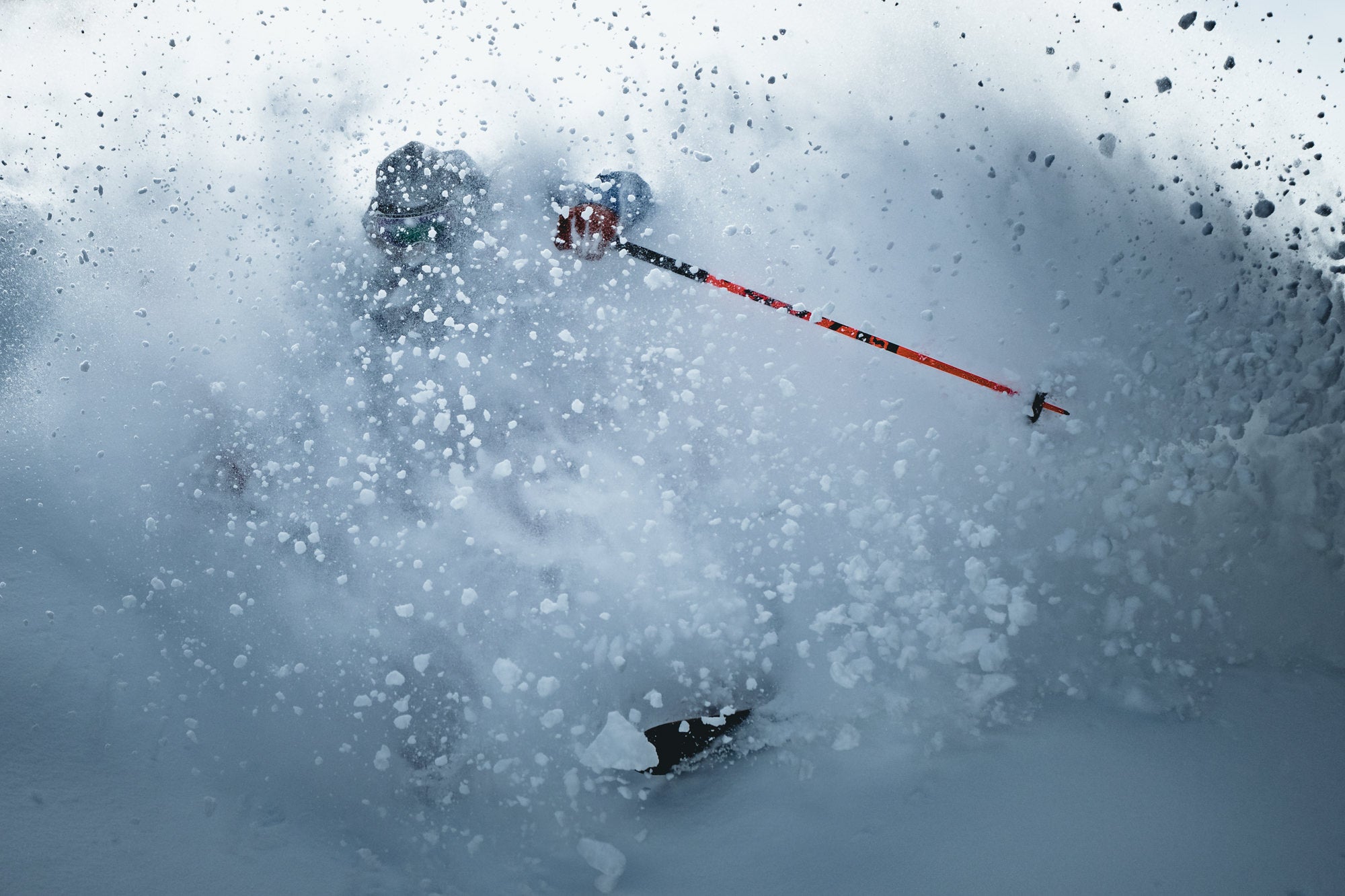 Photo by Christoph Oberschneider. Sony Alpha 1. Sony 100-400mm f/4.5-5.6 G Master. 1/2500-sec., f/5.6, ISO 160
Lenses
Sony 100-400mm f/4.5-5.6 G Master: Most people who ask me which lenses I use for ski photography are surprised to see that I'm not using the Sony 70-200mm f/2.8, but the heavier Sony 100-400mm that has a slower aperture range of f/4.5-5.6. The reason for this lens choice is this: When I'm out in the backcountry on a bluebird day with lots of fresh powder snow, it's always important to think of the avalanche danger and keeping a safety distance between the photographer and the skier, especially on the steep mountain faces we have here in the Alps. A 70-200 would often not have the reach I need for those situations, while the 100-400mm focal range works great for that. The autofocus of the lens is a perfect match for the Alpha 1, especially the fact that it keeps the subject in focus even while zooming. The sharpness is great even at 400mm, making it ideal to isolate the subject from the background. I generally do not stop down the aperture when I'm shooting with this lens because the image quality is already great wide open.
Weather sealing makes it a no brainer to use even in heavy snowfall or during a snowstorm. The 100-400mm is surprisingly light and compact for its focal range and optical quality and has earned a permanent place in my backpack.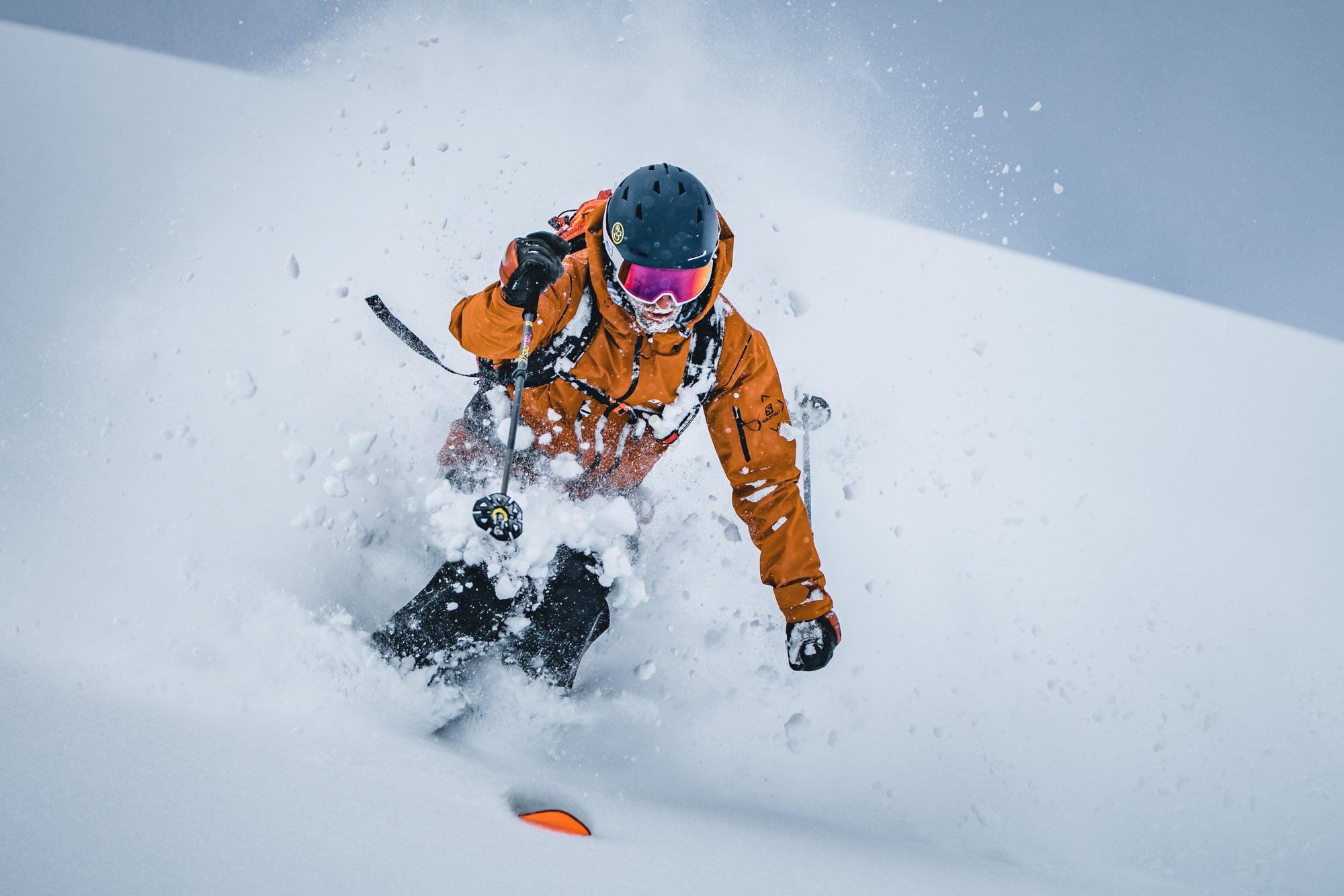 Photo by Christoph Oberschneider. Sony Alpha 1. Sony 100-400mm f/4.5-5.6 G Master. 1/2500-sec., f/5.6, ISO 200
Sony 12-24mm f/4 G: The perfect lens for those special kinds of shots that only work with an ultra wide angle of view, like cliff drops or tree skiing shots where it's important to exaggerate the dimensions of the terrain surrounding the skier. With a standard focal length those shots would just look flat and boring and not show the steepness or narrowness of a couloir. When I think of how massive and huge ultra wide angle zoom lenses were just a few years back, it's even more surprising to see that the 12-24mm G can produce such high image quality while being so compact and lightweight.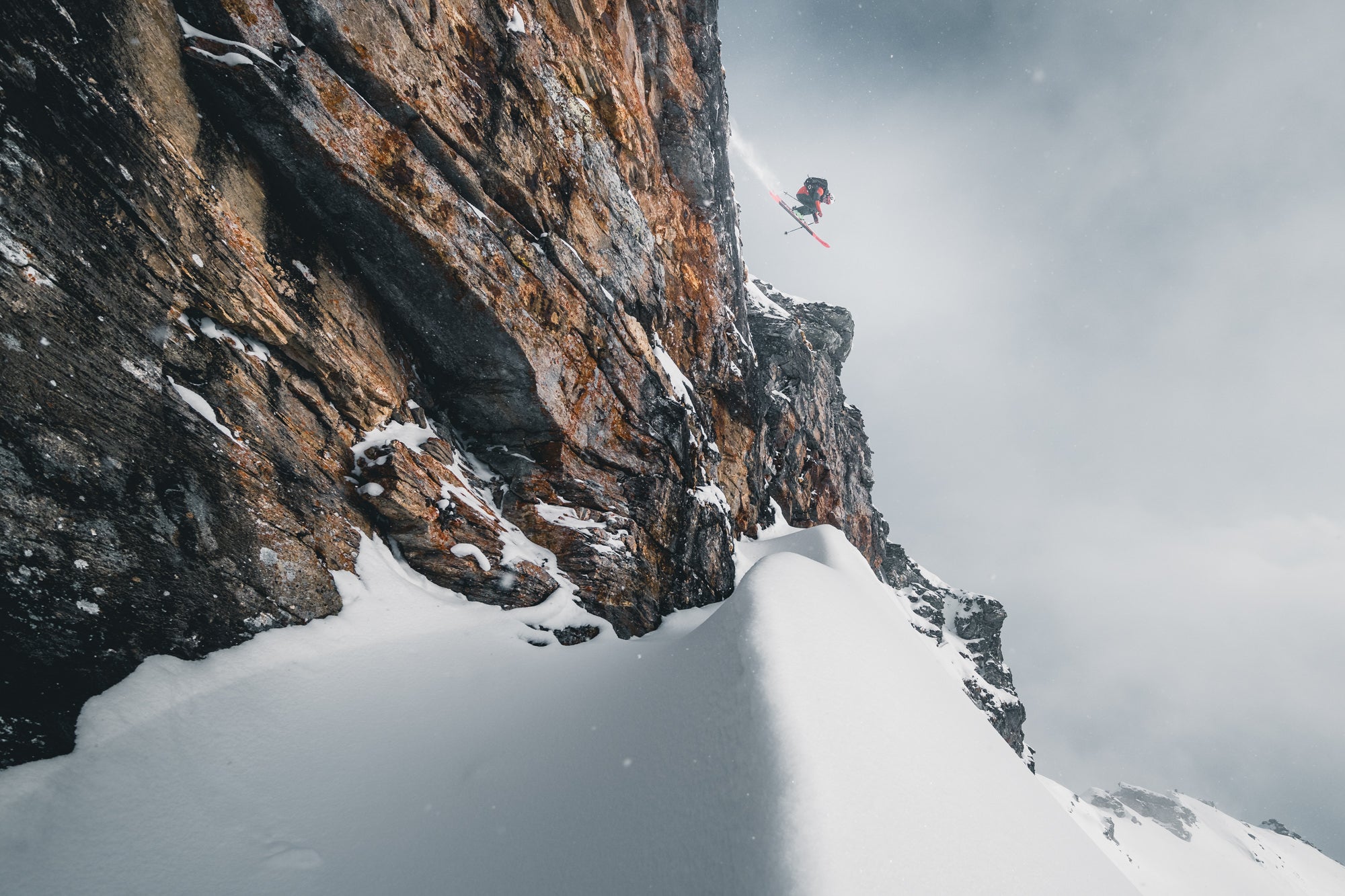 Photo by Christoph Oberschneider. Sony Alpha 1. Sony 12-24mm f/4 G. 1/2500-sec., f/4, ISO 200
Sony 24-70mm f/2.8 G Master: I always refer to this lens as the one that earns the money, and that's true. I'd never go to a shoot without this lens in my backpack, it's so versatile and produces images of very high quality. This is another lens I'm using with the widest aperture 99% of the time, it's just that sharp.
Sony 20mm f/1.8 G: Why would I use a 20mm lens when there's already the 12-24 in the backpack? The answer is rather simple: because this lens is so tiny, lightweight, incredibly sharp already at f/1.8 and produces images that just have that special something, that I can't leave it at home. While using a zoom lens may be very practical, a fixed focal lens makes the photographer work harder to get the shot. It may not always be the smartest decision to use this lens over a zoom lens, but when everything works out as planned, the resulting image is so much more rewarding!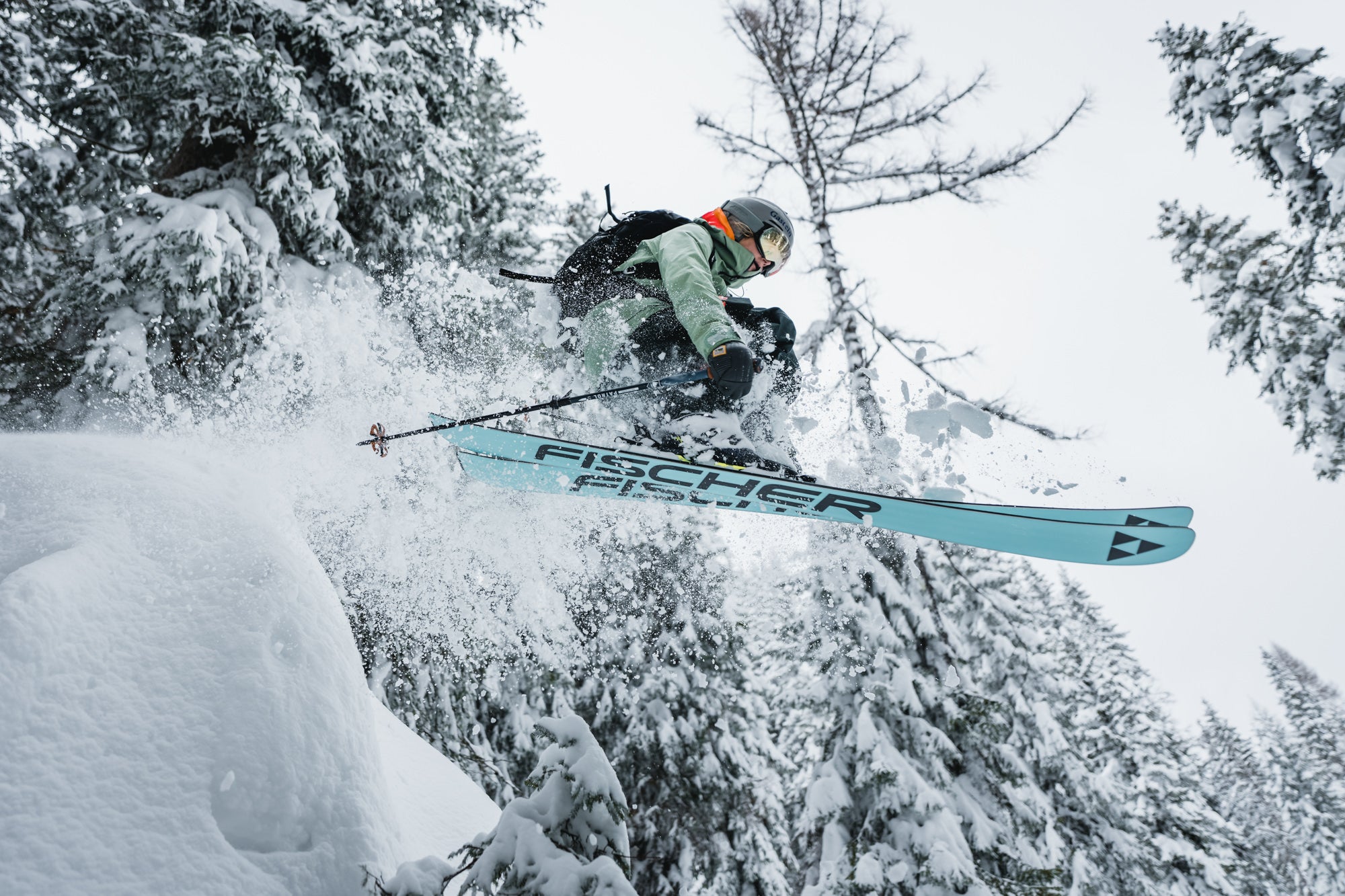 Photo by Christoph Oberschneider. Sony Alpha 1. Sony 20mm f/1.8 G. 1/2000-sec., f/1.8, ISO 125
Accessories
Dakine Poacher R.A.S. 42 removable Airbag backpack: While a standard camera backpack may be better suited for standard activities, it's not what I'm using in the backcountry. After many years looking for the ideal solution, I finally found it 2 years ago:
The Dakine Poacher R.A.S. in the 42 L version. The special thing about this skiing backpack is its integrated (and removable) inflatable airbag system, that can save the rider's life when triggering an avalanche by trying to keep him on top of the snow layer. There are various airbag backpacks available and I've tried most of them, but only the Dakine has enough space for my camera gear and has a main compartment that can quickly be accessed through the back side of the backpack.
Nitrogen Cartridge: The airbag system won't work without it!
Shimoda Core Unit Medium Mirrorless V2: I absolutely love my Shimoda backpacks, but still rely on my airbag backpack for skiing. Luckily the Core Unit Medium Mirrorless V2 fits nicely into the main compartment of the Dakine Poacher, adding a certain level of protection for my camera gear together with the ability to customize the compartments of the core unit to my liking.
Motorola TLKR t80 Extreme: A long distance walkie talkie that works in harsh winter conditions. Communication is key in the backcountry! The spot where I want the skier to make the turn may look totally different from the skier's point of view than from the point where I'm located, so it's essential to have reliable tools that allow for communication even over large distances.
Drone: I love aerial photography, either as a way to play with light and shadows or
just to capture the action from a perspective I couldn't achieve with my main camera.
Thin gloves & Hand Warmers: Two vital elements when the elements outside decide to be cruel to the photographer's hands!
Probe & Shovel: Avalanche rescue equipment needed when someone gets buried in an avalanche. Never
go to the backcountry without these tools in the backpack and an avalanche beacon worn close to the body!
See more of Oberschneider's work on his Alpha Universe Profile or on Instagram @c.oberschneider.