Alpha Collective member Stevin Tuchiwsky (@stevint) is an outdoor lifestyle photographer capturing images in adventure sports and landscapes. His experience in the backcountry and with many adventure sports give him the edge to push outdoor documentary photography to new levels. Using full-frame Sony Alpha mirrorless cameras and lenses, often with on-camera filters to create specific looks, Tuchiwsky travels relatively light without compromising what he can do visually. We reached out to Stevin to learn more about what earns a place in his backpack and how he puts it to use in the backcountry.
Get a look at the cameras, lenses and other gear backcountry photographer and Sony Alpha Collective member Stevin Tuchiwsky packs for adventures off the beaten path.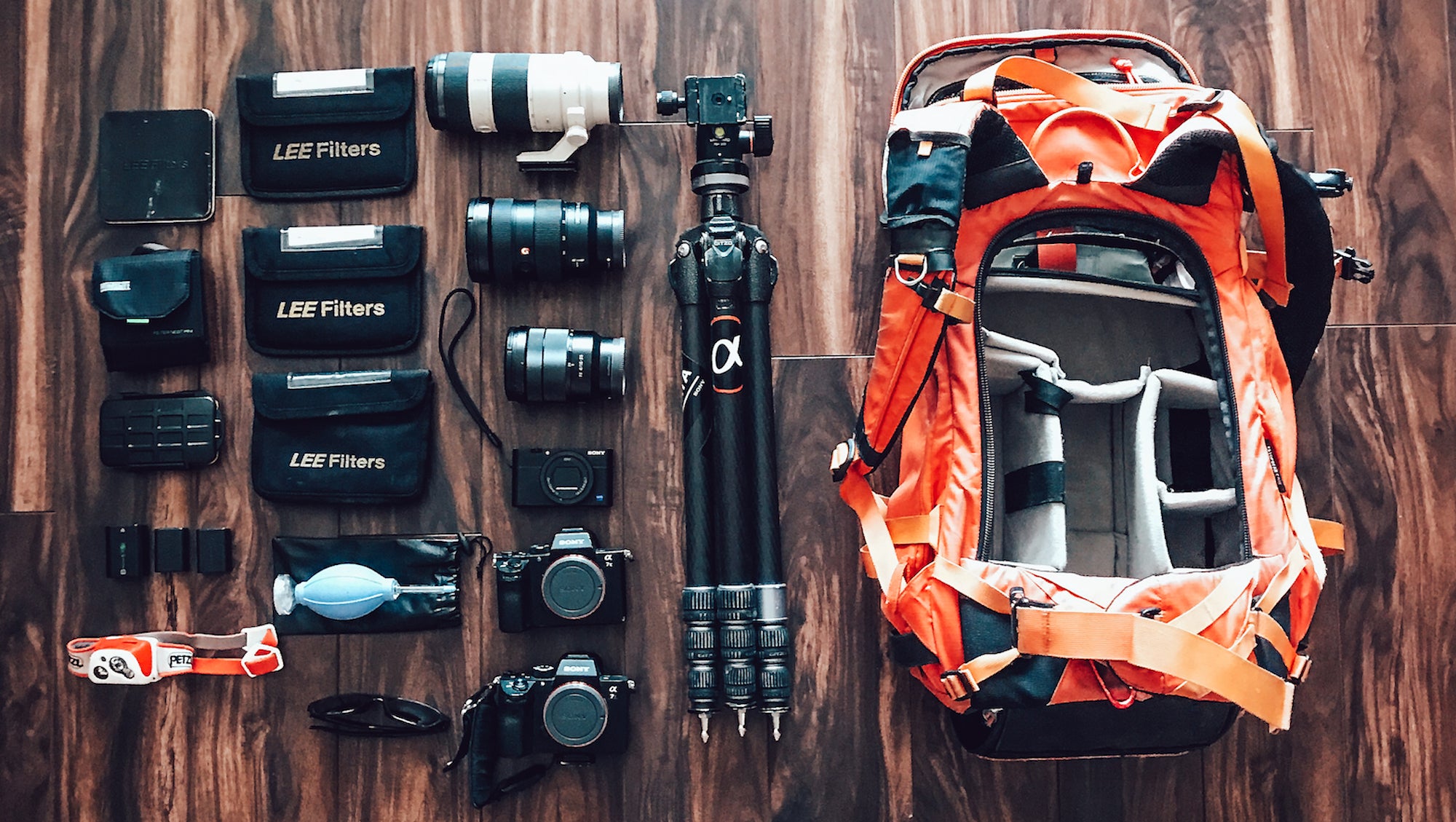 Cameras
Sony α7R III: This camera has become my workhorse. It is the best, most well-rounded camera I have ever worked with. It includes many features that are essential in my photography, like the In-Body Image Stabilization (IBIS), low light performance, large file sizes, high frames per second shooting rate and super-accurate auto focus. This camera has allowed me to concentrate more on what's in front of me instead of worrying about whether the camera is capable or not. It has been great that Sony keeps listening to their user base and improving on previous versions. I really have no limits with this camera.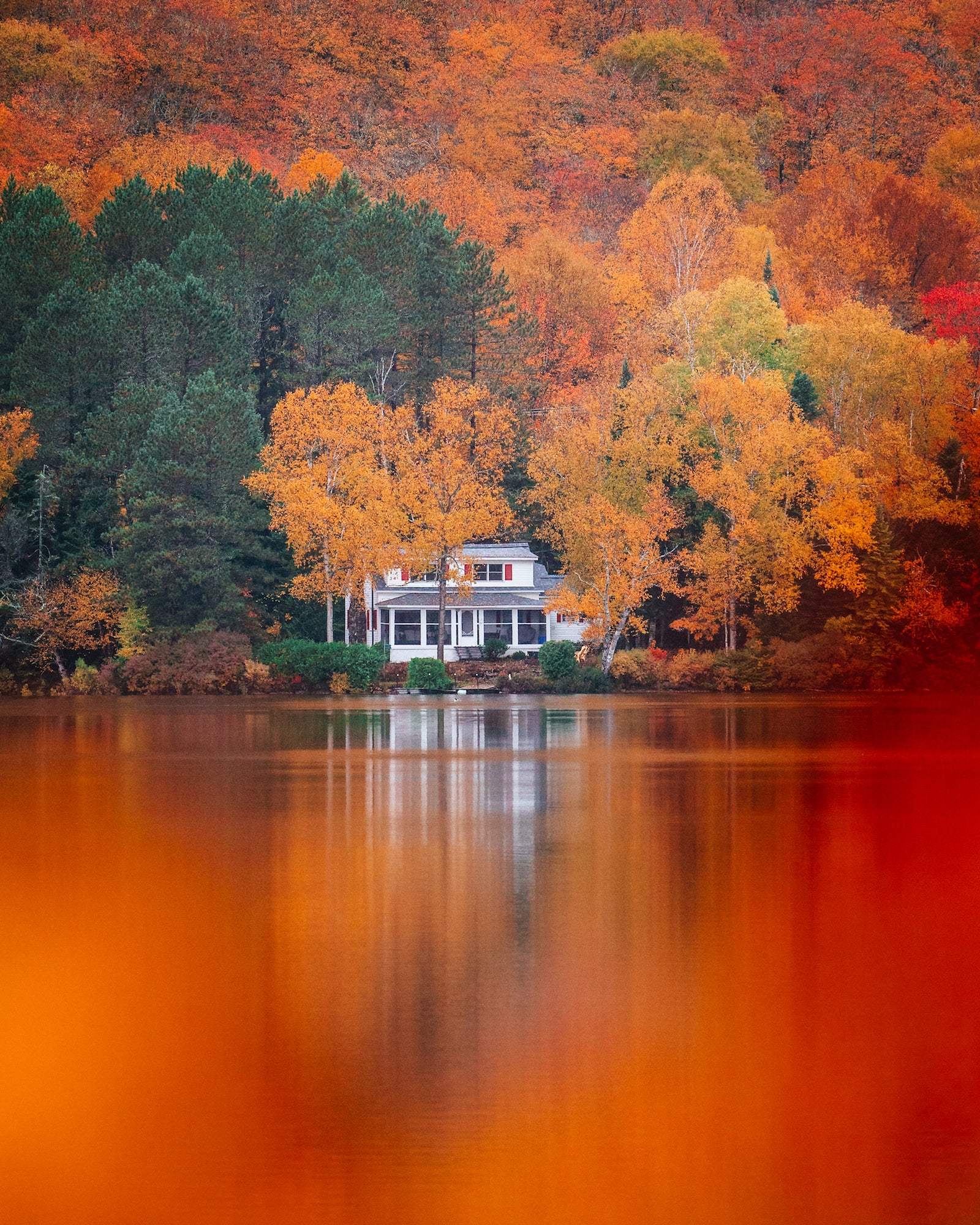 While in Quebec, I saw this scene from far away. Using my 70-200mm f/4 G lens, I was able to pull in tight. The built in In-Body Image Stabilization in the α7R III helped me manage any shake to capture a sharp image.
Sony α7 II: This was my foot in the door with the Sony mirrorless system. It was a great starting point for a full frame camera for me. The original reason I switched to Sony was to allow myself to carry lighter and more compact gear into the backcountry, and this camera allowed exactly that. While there are numerous new versions of the α7, I still carry my α7 II in my bag as a reliable and capable back up.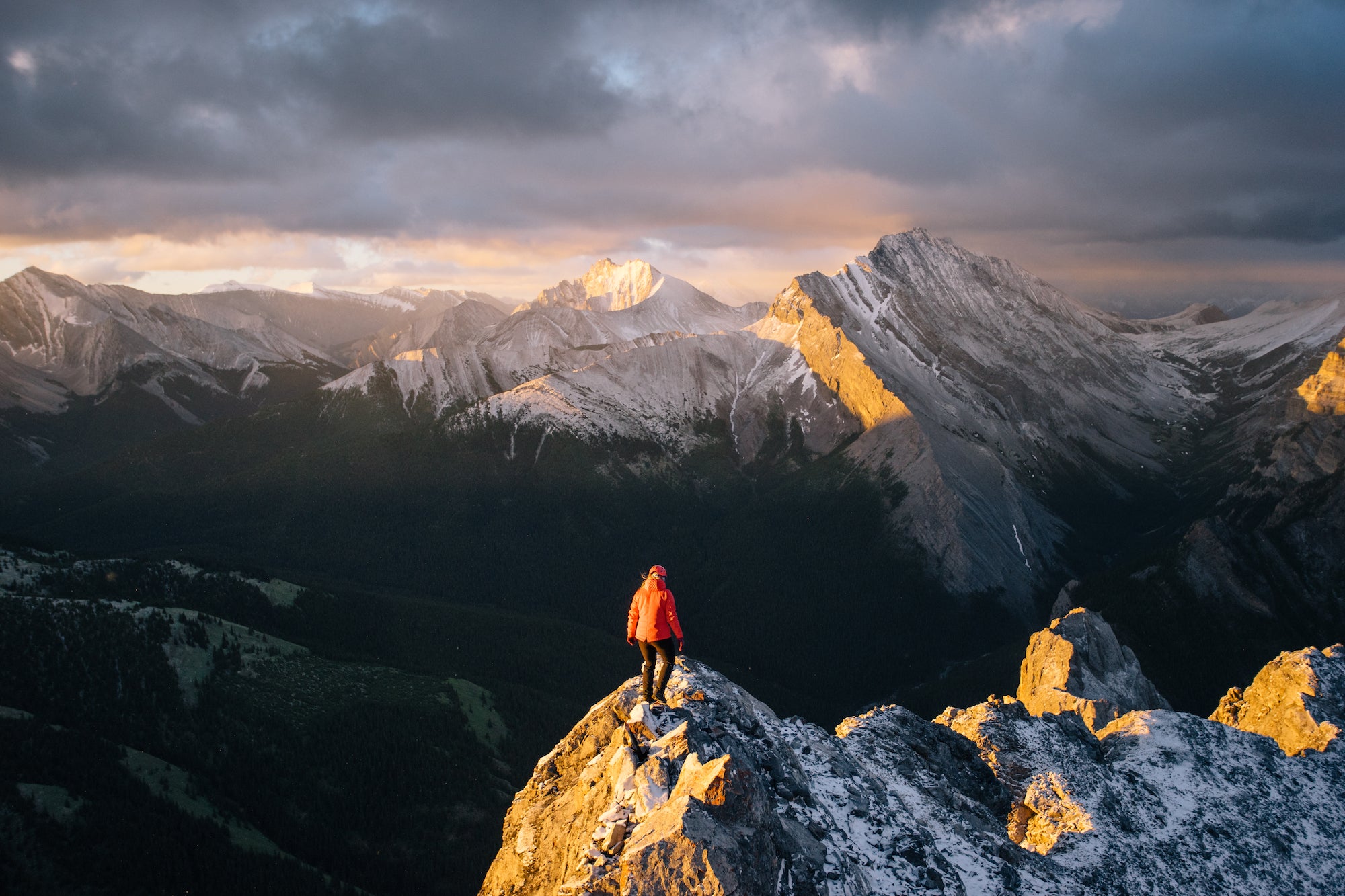 When I first switched to a Sony α7 II body, I was still using my old system's lenses. Before being able to afford all new Sony lenses, being able to adapt my old lenses was a big benefit in helping with the transition to a new camera while still being able to produce amazing results. This sunrise high above the Rocky Mountains in Alberta, Canada was made with my α7 II and a zoom from my old DSLR system.
Sony RX 100 V: This has been my newest addition to my camera inventory and it's quickly become a favorite. This compact camera is great to take when room or weight needs to be kept to a bare minimum. It's a powerful, small camera that still allows me to have the flexibility of a higher-end body. I've enjoyed taking this on flights and shooting from the airplane window or on trips where I don't want to take all my gear but I want to have a camera just in case I see something. The wide zoom range allows me to cover a ton of focal lengths as well.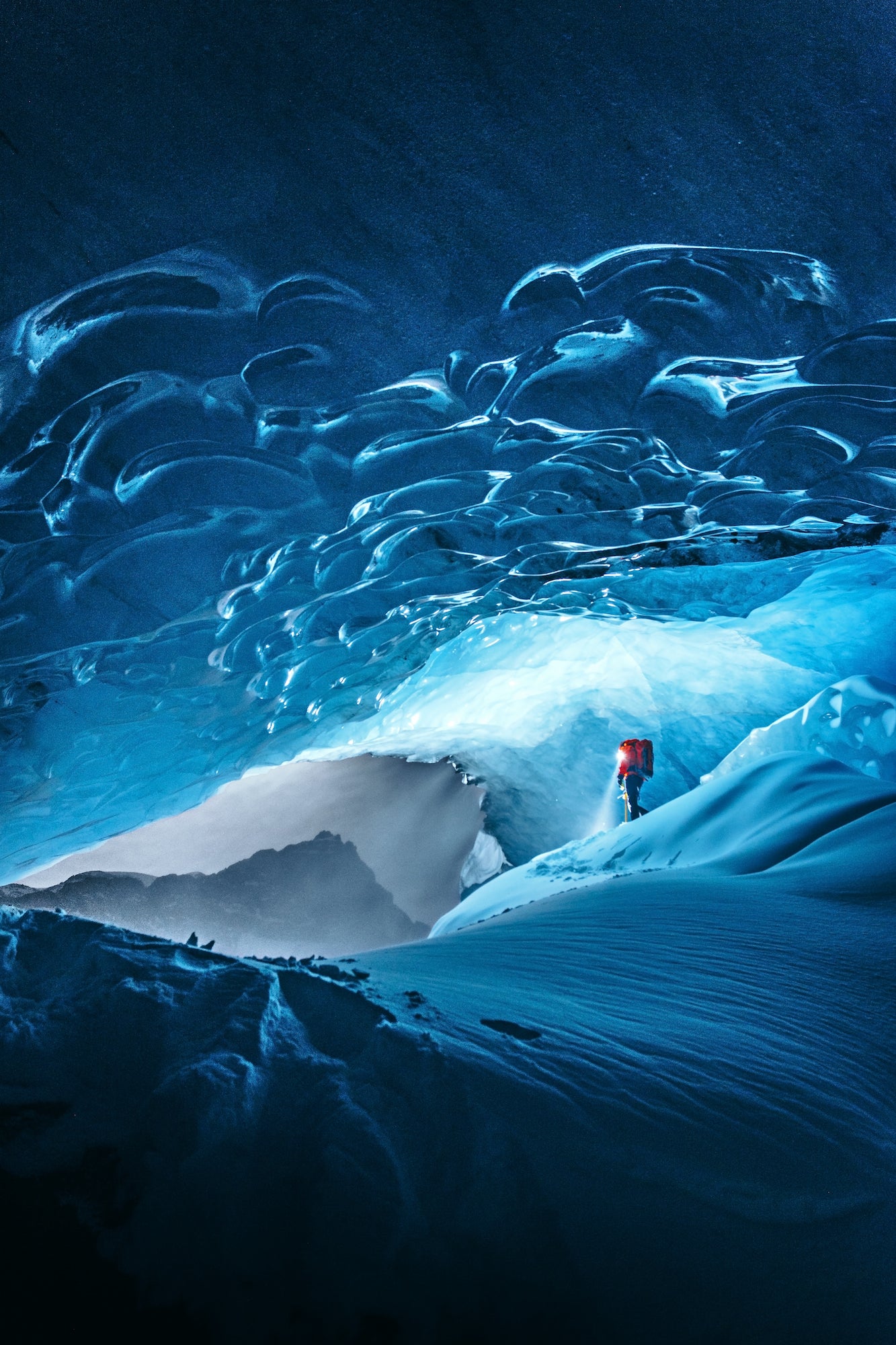 Sony α7 II. 8-sec., f/5.6, ISO 400. A shot that will forever hold great meaning to me, I saw this place in the daytime and came up with the concept to go shoot it at night. With the help of a friend we did just that, and came out with a result I could only dream of. What makes this even more special to me is this spot no longer exist, making it a greater memory.
Lenses
Sony 16-35mm f/4: A great go-to lens for landscape photography. This was my first Sony lens and still to this day, the one I rely on most. It's also one of the sharpest wide angles I have ever used, which is important when I'm shooting big landscape scenes. This 16-35mm f/4 lens allows me to shoot tight to my subjects in the hardest of places like when climbing.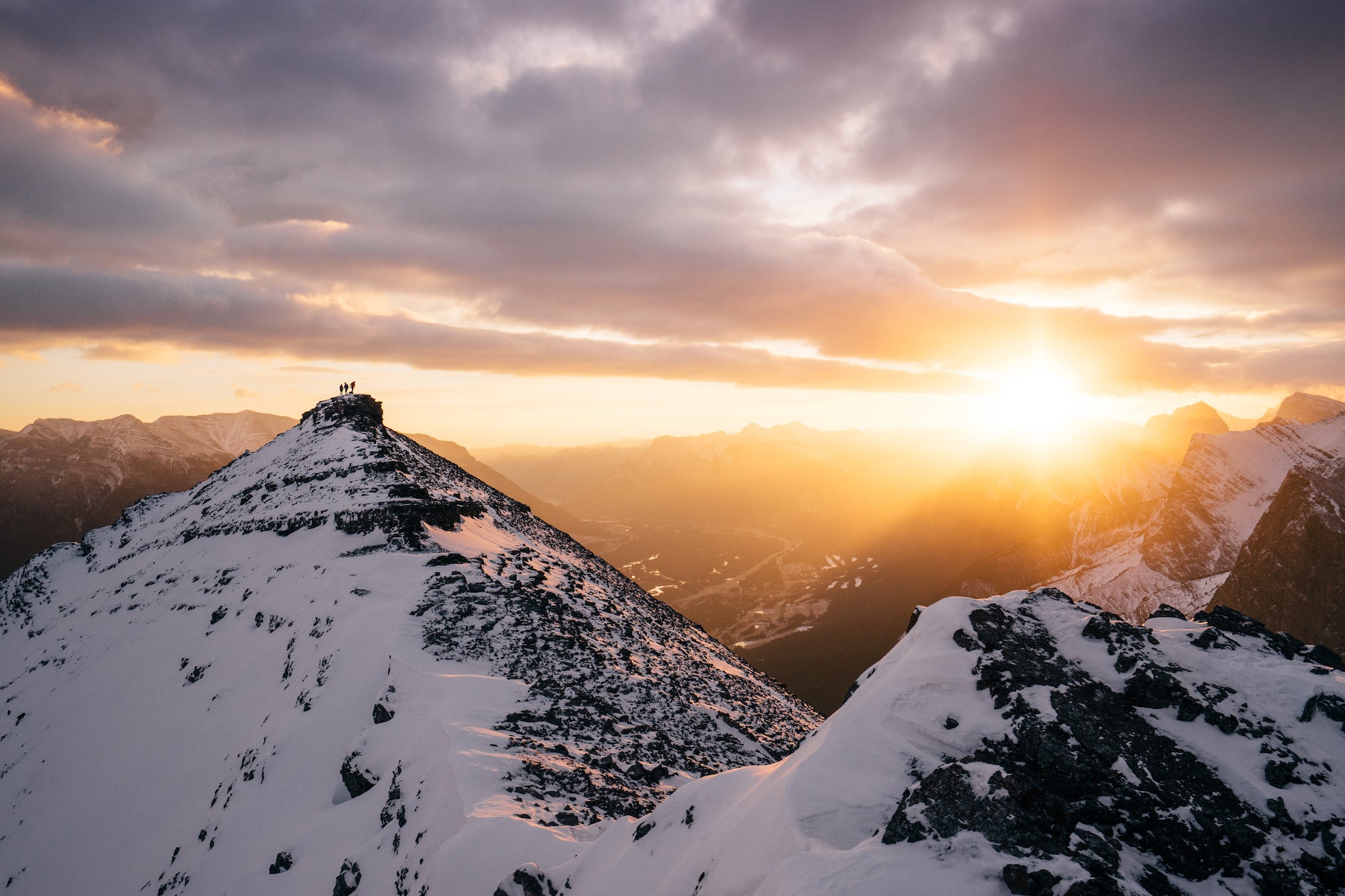 Sony α7 II. Sony 16-35mm f/4 lens. 1/100-sec., f/8, ISO 400. I have always found that photography is best shared with others and this is a great example of that. Sharing a sunrise with friends is always great, and usually leaves us all speaking for days about it.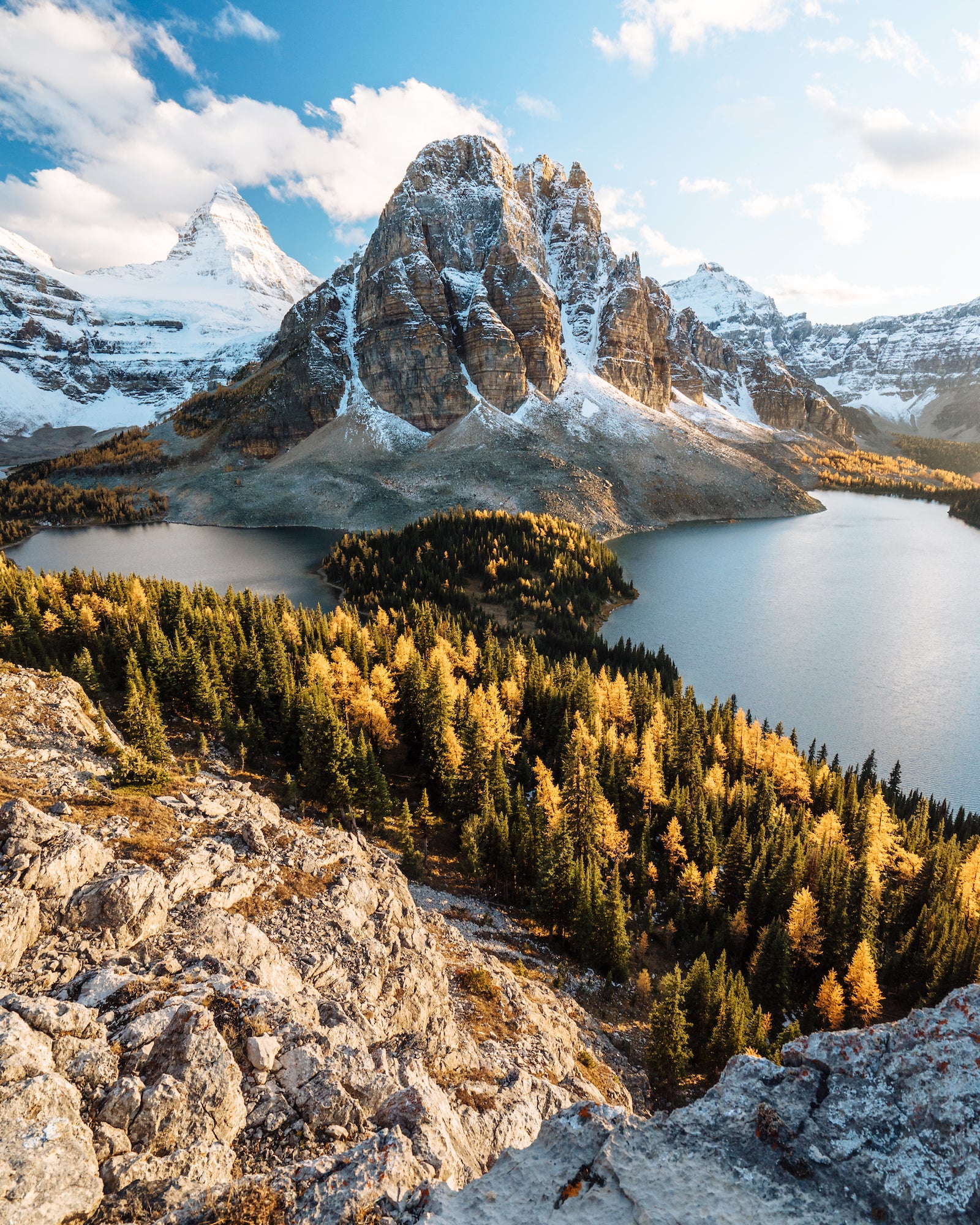 Sony α7 II. Sony 16-35mm f/4 lens. 1/50-sec., f/9, ISO 400. One of my favorite spots to catch some of the Fall colors is at Assiniboine Provincial Park. Sunburst Peak lives up to its name with some of the best sunsets in the Rockies.
Sony 24-70mm f/2.8 G Master: One of my favorite lenses for all around shooting. The focal length is perfect and with its f/2.8 aperture combined with the low light power of the new α7R III, it really allows me to shoot in a lot of different conditions. Shooting wide open or stopped down, the lens is always accurate for focus and perfect for any outdoor activity I shoot.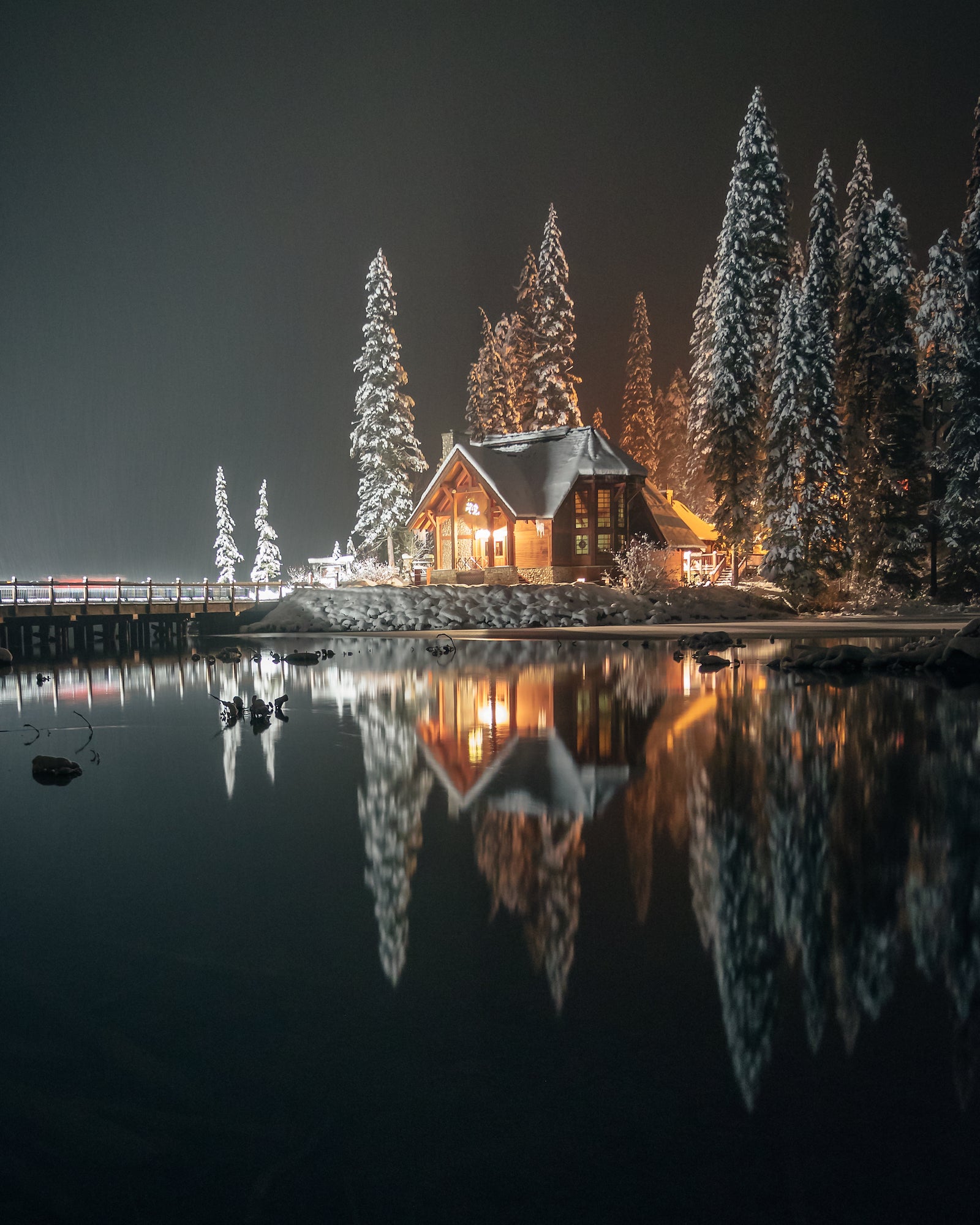 Sony α7 II. Sony 24-70mm f/2.8 G Master lens. 4-sec., f/2.8, ISO 1000. The Sony 24-70mm f/2.8 G Master really makes it easy for me to capture scenes like this wintery wonderland at Emerald Lake at night.
Sony 70-200mm f/4 G: When wanting to compress subjects into the background, as well as catching scenes from far away, I generally go to this lens. Combining the in-camera crop option with the large file sizes of my α7R III allows me to get even more reach. I use this lens a lot when trying to contrast subjects against big scenery or shooting wildlife.
Accessories
Head Lamp: Essential for those early mornings and late nights when there is no light and require to set up in the dark. Much of my time is spent in these hours to catch the best light.
Batteries: Additional Sony batteries for both my α7R III and α7 II. I have been super impressed with the battery life in the α7R III, giving me the confidence to take only two batteries and be set for the day. This helps in minimizing bag weight.
Memory Cards: Using Sony's latest TOUGH SD Cards has been amazing because I can trust whatever conditions I throw at them with their design. Keeping my cards organized is key and this hard case is perfect for carrying them.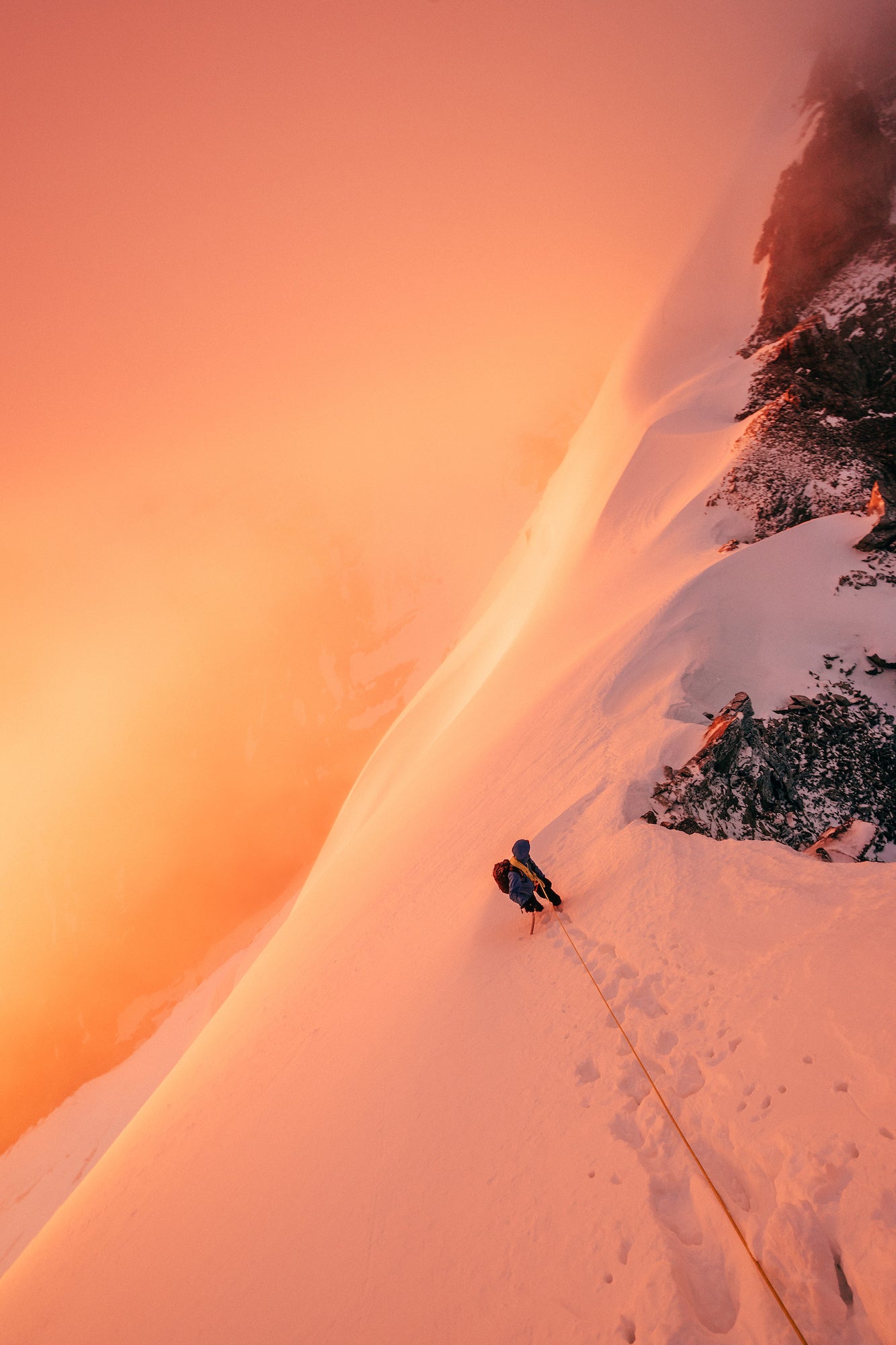 Most of my times outdoors include an early morning to catch the best light. While it's always uncertain what the result will be of sun rise you never know until you go. With being cloudy this morning we weren't sure, but I am sure glad we stuck it out.
Threaded Filter Case: I use both UV and circular polarizers on all my lenses. This not only helps protect my lenses in the different environments I shoot in but also helps with color and detail quality. Circular polarizers are perfect to use to help cut reflections out of photos as well balance elements such as the sky.
Lee Big Stopper: A key item for helping to produce long exposure photos. This filter allows me to stop the light by 10 steps, allowing for longer exposed shots. This results in the dramatic affect to the sky or smooth out rough water when needed.
Various Hard and Soft Grad Lee Filters: Utilizing these filters help control exposure in the sky while maintaining overall exposure of a photo. Dependent on light and skyline will dictate which one I use.
Generic Dust Blower: Having a mirrorless sensor makes it more prone to dust getting on the actual sensor. Having a dust blower handy is always a useful tool to help keeping the sensor dust free while outdoors.
Smith Polarized Sunglasses: I like wearing polarized sunglasses while outside as it will help me catch details that I sometimes might not otherwise see depending on light. This gives me a good idea of what the overall photo will look like if I decide to use an actual polarizer prior to having to dig through my gear to get it.
Gitzo 2542 Tripod: A trusted tripod is always valuable, especially when securing your camera investment to it. The Gitzo for me has been a great sturdy and lightweight tripod that I can trust to function in all outdoor conditions.
F-Stop Gear Tilopa Bag: The brand I have always trusted to carry my gear. Rugged in design and well thought out, this camera bag suits my everyday needs to carry my camera gear in the mountains.