Yvonne Gougelet (@yvonnegougelet) is a full-time event photographer specializing in concert and festival photography. She works on the in-house media teams at some of the largest music festivals in America: Okeechobee, Reggae Rise Up, Hulaween, Bonnaroo and Governor's Ball to name a few. She shoots festivals &and events for Red Bull and has worked with artists like Anderson Paak, Khruangbin, Big Wild, and Magic City Hippies. She recently founded Festival Media United, an initiative to raise awareness about the lack of women and people of color on in-house festival media teams, as well as fairer wages for all. We asked Gougelet to tell us what she brings in her bag for her multi-day coverage of music festivals – see more on what's in her bag below.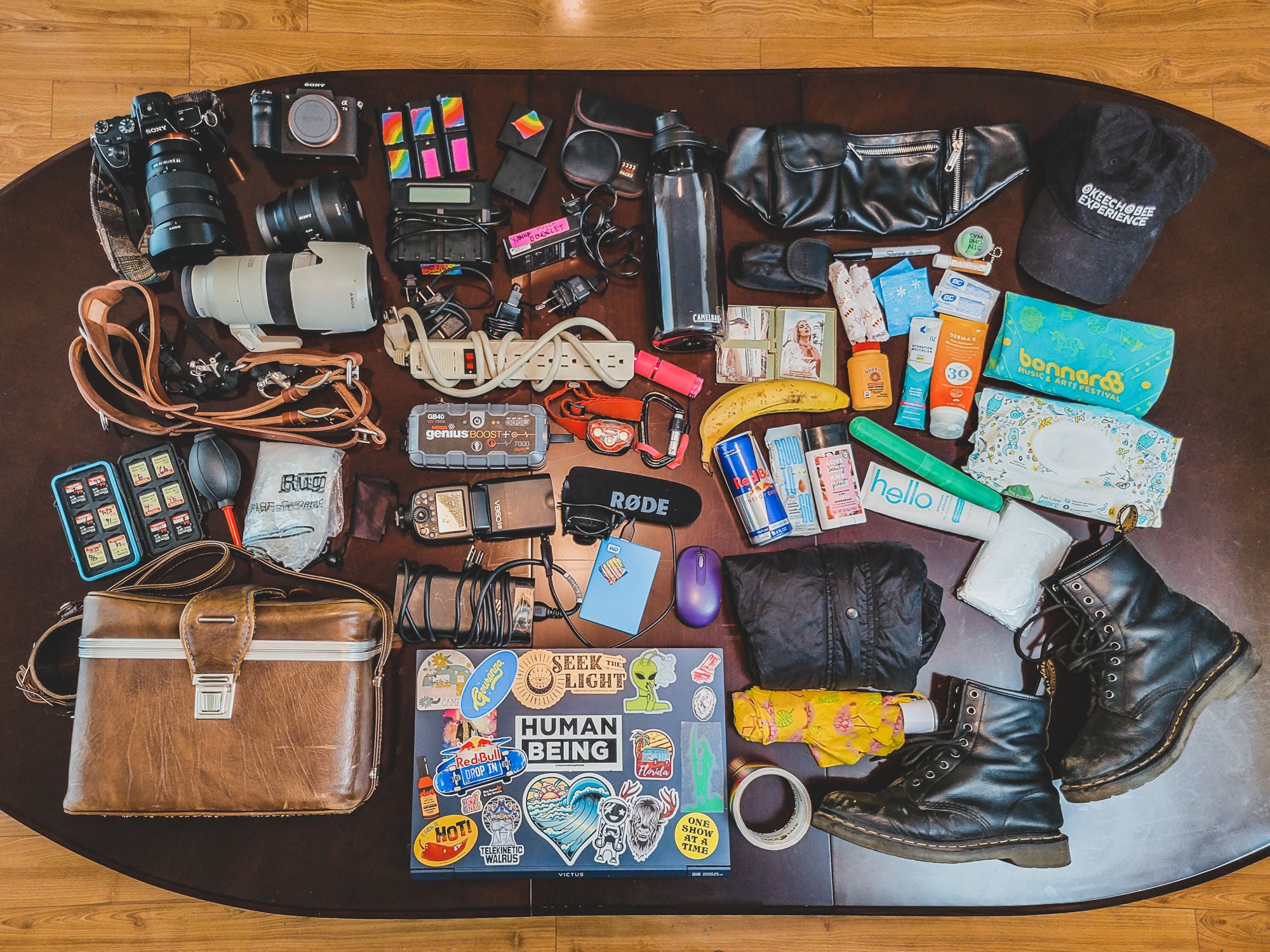 Full-time event photographer Yvonne Gougelet works on the in-house media teams at some of the country's largest music festivals – see the gear she uses on-site.
Music festivals have a lot of variables so I must be prepared for everything. Is it a two-day city fest, or a four-day camping festival in the middle of nowhere? This is my tried and true kit, no matter what type of gig it is.
Cameras
Sony Alpha 7 III (2): I researched cameras for months before deciding on the Alpha 7 III, a few years ago. This camera was the best investment I made when going from semi-pro to pro. Affordable and lightweight, which is a must for 12+ hours long shoot days at fests. I needed a dual SD card slot to automatically sync and make copies. I also wanted a camera that I could transition to video seamlessly. I love the fact that I can set any button on my camera to whatever action I need it to be.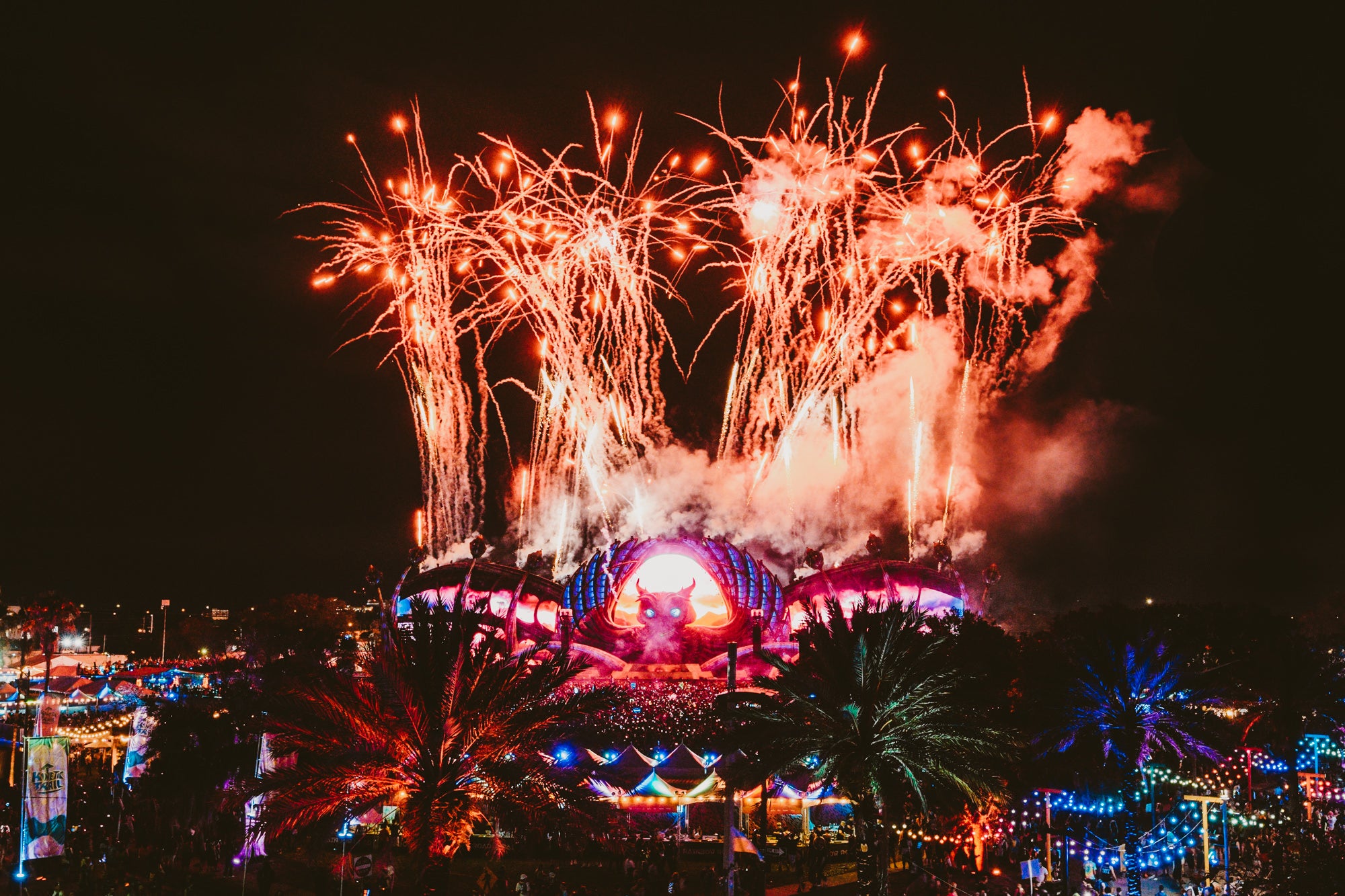 Shot for Red Bull at EDC Orlando. Photo By Yvonne Gougelet. Sony Alpha 7 III. Sony 16-35mm f/2.8 G Master. 1/10-sec., f/6.3, ISO 2500
I'm a firm believer that being over-prepared is better than being under-prepared. Having a backup will cover you if anything goes wrong with your main camera. When it was time to buy my second body, the Sony Alpha 7 IV had already come out, and I had heard a lot about the Alpha 7R-series. I loved the Sony Alpha 7 III so much I went with a second. Why fix what isn't broken?
I will almost always shoot festivals with both bodies on me for two main reasons. I've missed shots while scrambling to switch lenses and I believe my gear will last longer if the lenses stay put, as opposed to frantically having to switch out a lens fast.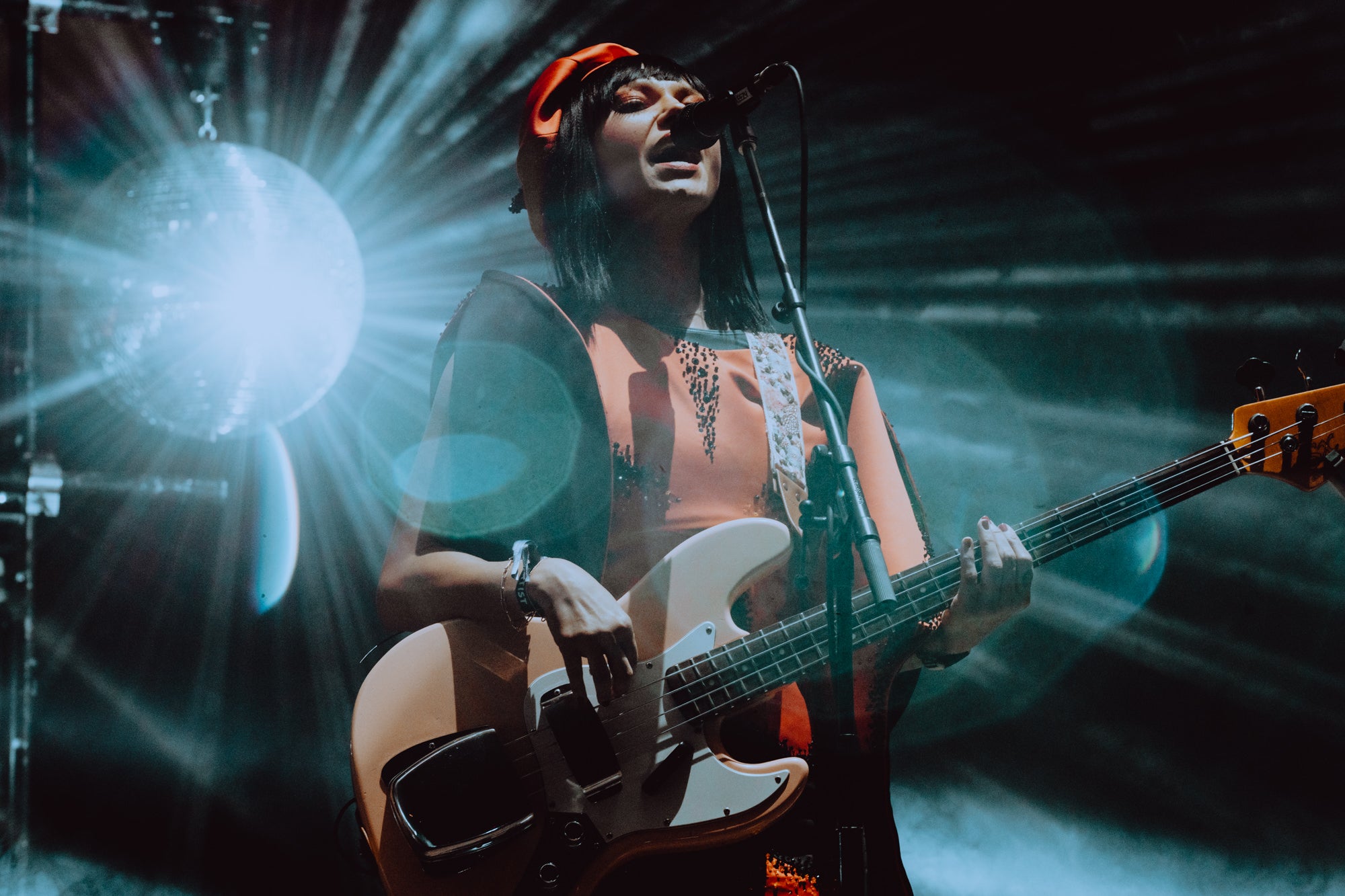 Shot for Khraungbin at Hulaween. Photo By Yvonne Gougelet. Sony Alpha 7 III. Sony 70-200mm f/2.8 G Master. 1/125-sec., f/10, ISO 2000
Lenses
Sony 16-35mm f/2.8 G Master: This is the lens that changed everything for me. When I first tried it, it was like seeing the world with new eyes. This is a must-have for festivals for fan and artist portraits, large crowd shots, large group photos, and showcasing the festival scenery, art, stage lighting & set design.
When shooting for Red Bull, my job is to capture photos that will be used on the festival's social media. They have a very particular way they want the brand photographed, which I love because it adds an extra layer of challenge to my photography. The 16-35mm helps me capture the fans, the brand, as well as the festival ambiance.
Shot for Red Bull at Sunset Music Festival. Photo By Yvonne Gougelet. Sony Alpha 7 III. Sony 16-35mm f/2.8 G Master. 1/320-sec., f/3.2, ISO 125
Sony 70-200mm f/2.8 G Master: The 70-200mm 2.8 GM lens is essential for shooting musicians from the photo pit, whether at a local venue or a major music festival. I can be in the pit, or the back of the crowd, and still capture the artist's emotion. An absolute must-have for music photography.
I've been able to rent Version II, the Sony 70-200mm f/2.8 G Master II, a few times (while on backorder.) I can feel the weight difference, but both versions are essential.
Examples of both are below.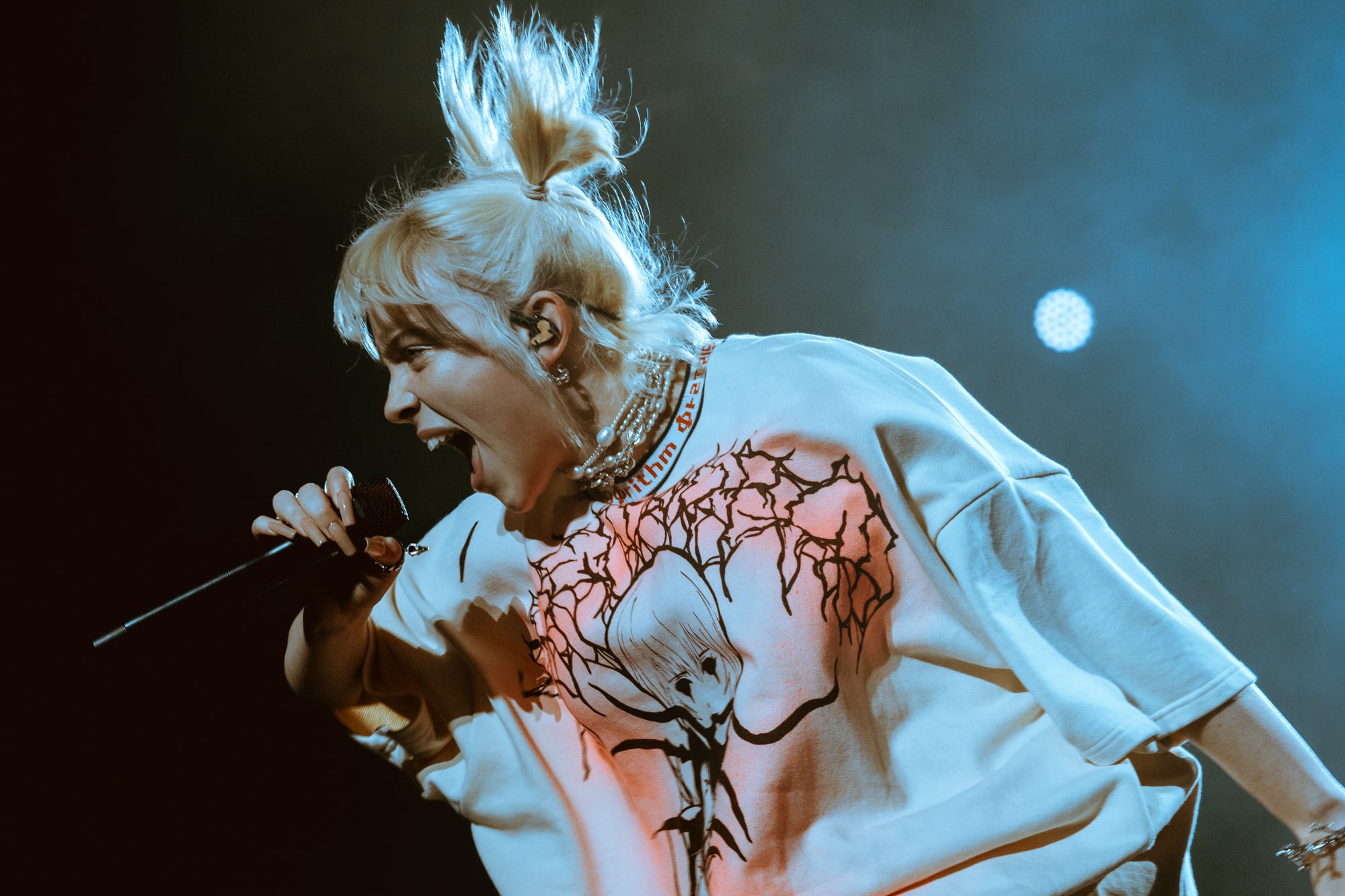 Billie Eilish Governor's Ball NYC. Photo By Yvonne Gougelet. Sony Alpha 7 III. Sony 70-200mm f/2.8 G Master. 1/400-sec., f/5.6, ISO 2000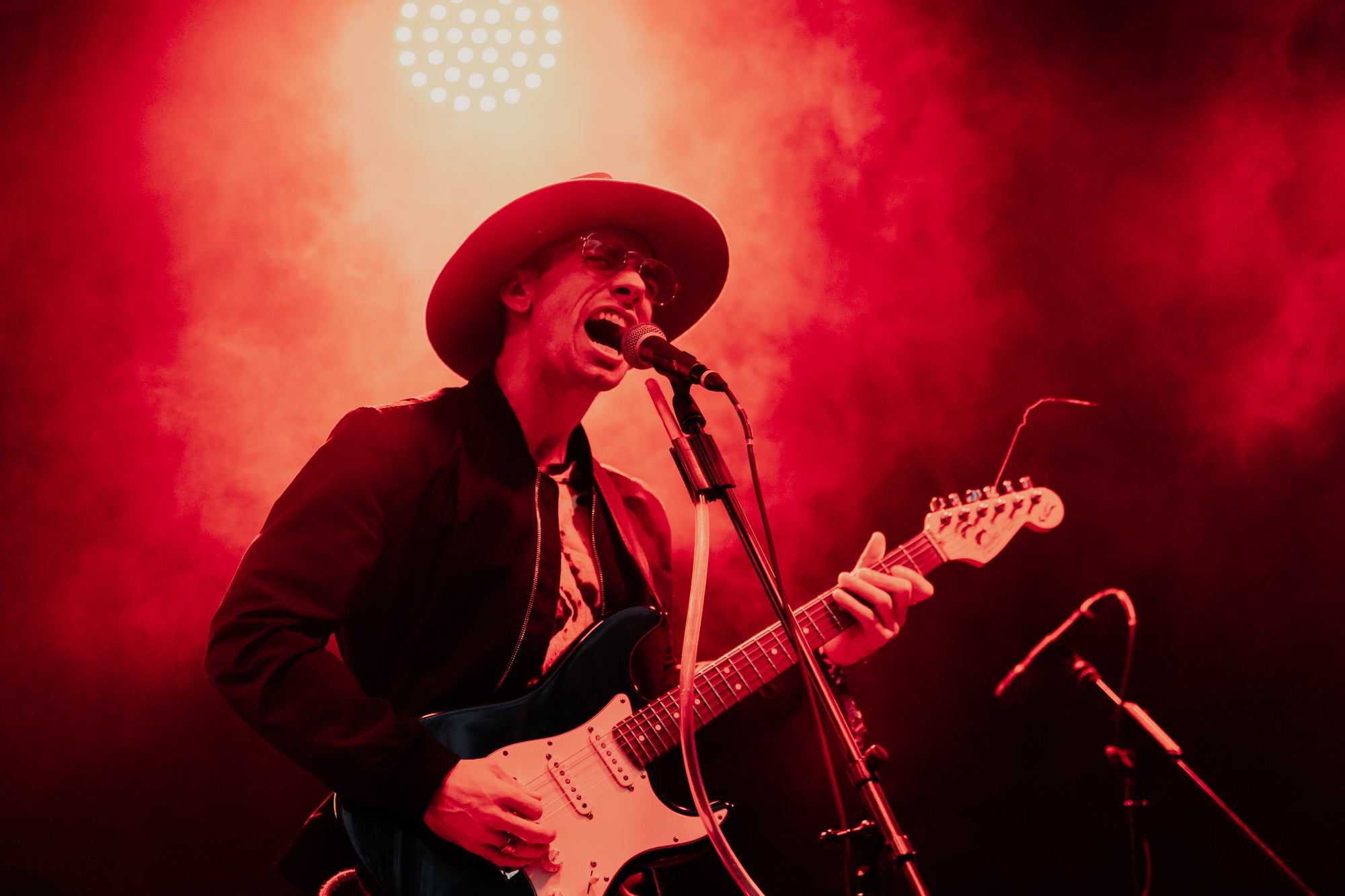 Shot for Honey Hounds at Brainquility Festival. Photo By Yvonne Gougelet. Sony Alpha 7 III. Sony 70-200mm f/2.8 G Master II. 1/250-sec., f/2.8, ISO 3200
I also shoot candid portraits from a distance which festival marketing directors love. The minute fans see a camera they immediately stop what they're doing and pose, and can sometimes ruin the organic moment I was trying to capture. With the telephoto, they don't see me, but I see them.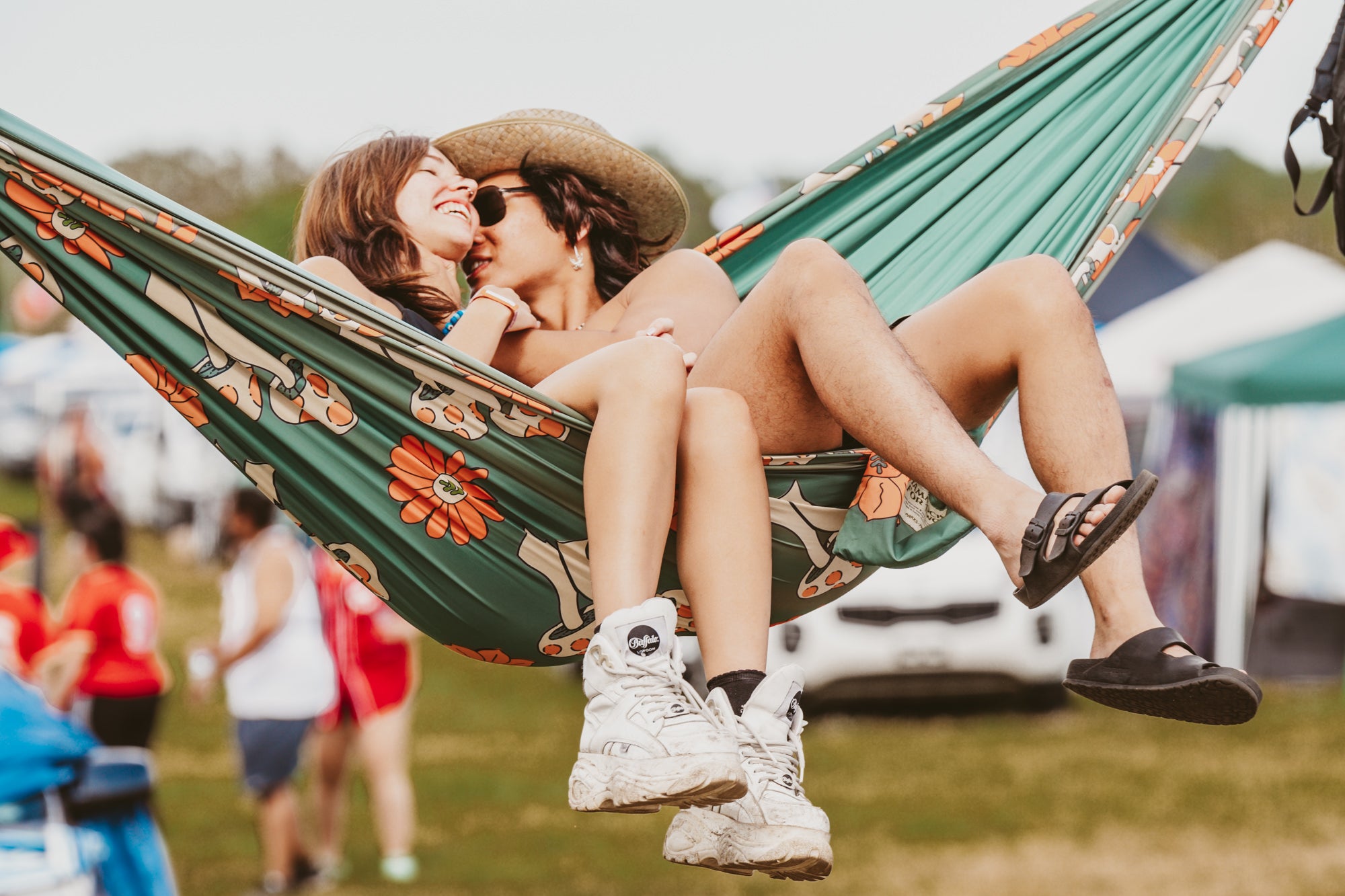 Shot for Insomniac Events at Okeechobee Music Festival. Photo By Yvonne Gougelet. Sony Alpha 7 III. Sony 70-200mm f/2.8 G Master II. 1/320-sec. f/4.5, ISO 200
Sony 35mm f/1.4 G Master: This is my most recent addition to my kit. This lens is essential for low-light nightclubs and late-night sets with a wide 1.4. This lens is also perfect for artist and fan portraits with creamy bokeh backgrounds.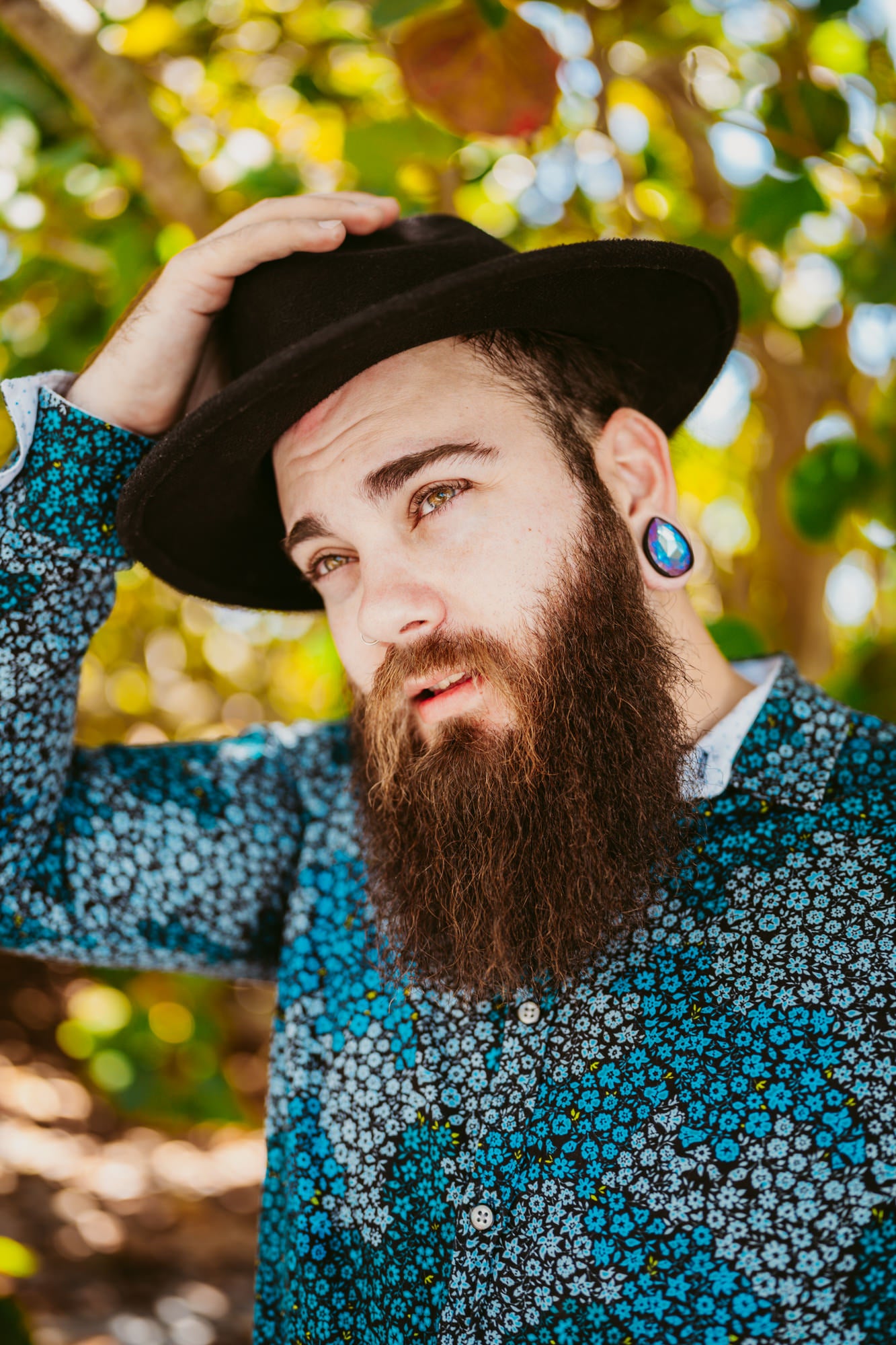 Portrait of musician Kerry Courtney. Photo By Yvonne Gougelet. Sony Alpha 7 III. Sony 35mm f/1.4 G Master. 1/320-sec., f/1.4, ISO 50
Accessories
Ruggard Leda Memory Card Case: I carry 12 fresh SD cards in the case, and two in each body at the beginning of every major event.
Ruggard RC-P18F: Rain cover for my camera.
Vintage Camera Case: My father gave me this when I was 14.
Batteries & Charger: Six camera batteries with a charger and two flash batteries with a charger.
Headlamp: Worn on my neck to change my camera settings.
Flashlight: To walk through large fields. I also use this to flash on my wristband when entering backstage. I find it speeds up the process of security recognizing I'm working.
Genius Boost: A portable battery charger that can charge my phone, my cameras and can jumpstart my car.
Hewlett Packard Victus Laptop, wireless mouse, charger, WD portable hard drive 2 TB
Holdfast Money Maker Dual Camera Strap: To hold my cameras.
Sensor Duster and Cloth Wipe: To keep everything clean.
Prism Lens FX Starburst Filter
Extra Power Strip
Godox External Flash
Rode Video Mic Pro
Camelbak water bottle: Hydration is truly the number one most important aspect of sustaining 12+ hours in the Summer sun.
B.C. Powder, Gold Bond, Liquid IV: The holy trinity of my absolute most important needs, besides my camera gear. B.C Powder is a fast-acting pain reliever, Gold Bond for all the sweaty parts, and Liquid IV legitimately helps keep sun poisoning at bay.
Red Bull: For much-needed energy and product shots out in the field.
Fruit & Protein Bars: Bananas help with blood sugar, not pictured is watermelon which is essential and how I start most festival mornings.
Toiletries: Organic feminine products, (I always bring extra because it's rare to find other women backstage!) chapstick, sunblock, deodorant, baby wipes, and toothbrush: After golden hour when the sun goes down, I try to break for dinner if I can, and prepare for "round two" of the day. Freshen up, put warmer clothes on, and grab my flash for the evening.
Poncho, rain jacket, pink or rainbow duct tape to mark all of my gear, so it doesn't get confused with anyone else's gear.
Hat and Bandana: To block sun and to block dust.
-Doc Martens: These were a great investment, and have lasted for years. Helps me in mud and rain, and protects my feet from getting trampled on when walking through a large crowd. (I wear sneakers with cotton socks if working on asphalt.)
See more of Yvonne Gougelet's work on Instagram @yvonnegougelet.