Michael Hindman's story on his Alpha Universe profile reads, "I am a fine art photographer and graphic designer based in the Bay Area of California. I have been recognized by Outdoor Photographer Magazine, Epson Pano Awards, International Landscape Photographer, and Popular Photographer Magazine among others. I look to suspend the viewers' imagination through my images of landscapes from all across the globe. My Sony Alpha setup helps create my desired vision every time I am in the field."
We connected with Michael to learn more about him, his photography and why he switched to Sony Alpha gear. Read more about him below and visit his profile for more.
Join Alpha Universe and complete your own public profile. It's free and you'll have a chance to be featured on Alpha Universe!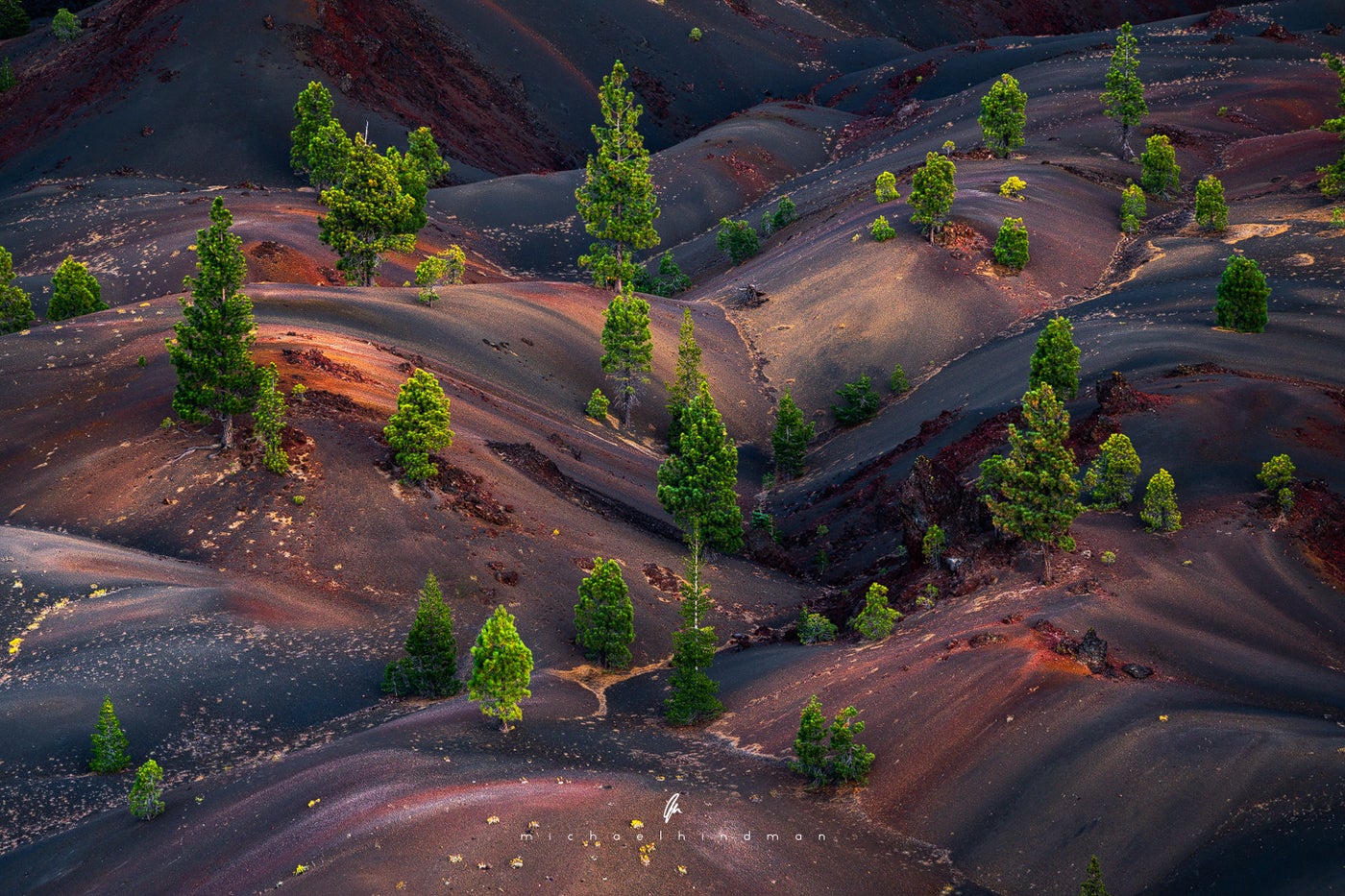 Photo by Michael Hindman. Sony α7R III. Sony 100-400mm f/4.5-5.6 G Master. 1/60-sec., f/5.6, ISO 250
Career Snapshot
My photography journey started as a teenager but really began to take shape once I left college. As a graphic designer in advertising, I constantly looked to work with photographers to accomplish client projects. Watching, learning, and soaking in the experiences of being on set always thrilled me. I started to dabble in shooting my own images to create mockups and eventually had a couple used in client work. It was at that moment that I started to experience the feeling I had for photography all those years ago in High School and I decided to see if I could actually make something of it.
That summer I set an ambitious year-long photography goal for myself and set off to try and see what I could accomplish. I enjoyed shooting portraits, so that's where I started. That turned into an opportunity to be a second shooter for a wedding photography company, where after a year with them, I was offered the opportunity to be a first shooter and lead weddings with a team of seconds. I did that for two years while still working my day job in advertising.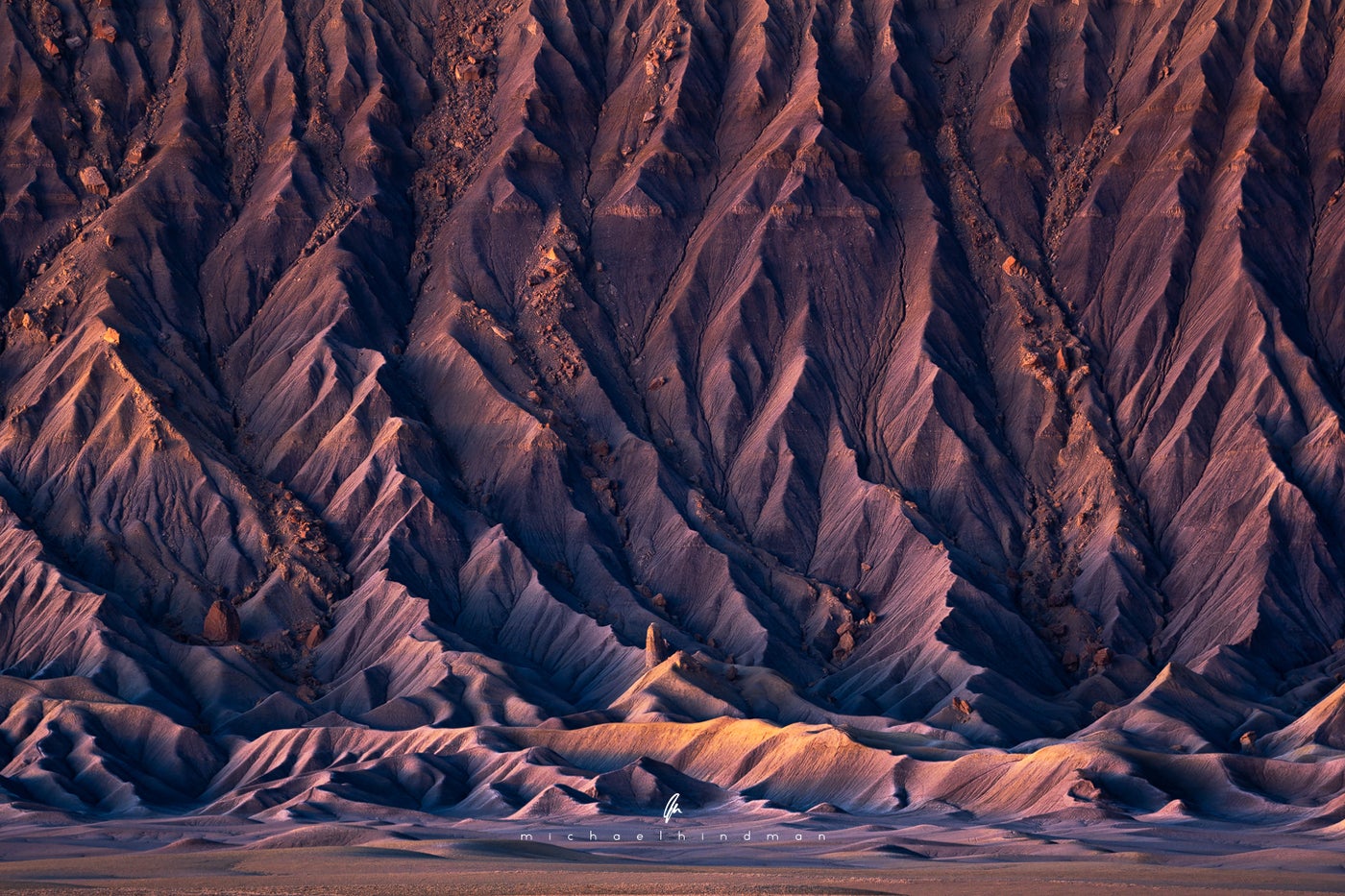 Photo by Michael Hindman. Sony α7R III. Sony 100-400mm f/4.5-5.6 G Master. 5-secs., f/5.6, ISO 100
A move to California seven years ago jump-started my landscape photography adventure. With its oceans, deserts, mountains, and majestic forests, I was a kid in a candy store with a plethora of opportunities to explore. To me, everything was new, everything was the first capture, even though there were plenty of tripod holes before me in many places I stood. As I honed my skills and started to find my voice, I started to move away from the icons and traditional shots looking for my own take on locations and interpretations. I have since been recognized as a finalist in a handful of landscape awards from Outdoor Photographer, Epson, Popular Photography, and the International Landscape Photographer.
Why I Switched To Sony
I grew up on Nikon. I bought all Nikon gear when I started up as a wedding photographer, and I continued using it when I made the switch to landscape photography. I thought I was always going to be a Nikon shooter. However, as technology changed, Nikon seemed to stay in one place and the bodies continued to be heavy and bulky. The more I increased my hiking to locations and increased the lens range in my bag, the heavier and more cumbersome my Nikon DSLR gear was becoming. I had to make sacrifices for other things in my bag to make sure I had the lenses I needed to have, or buy a much bigger bag. This was becoming a problem, especially as I started to explore drone photography and needed even more room.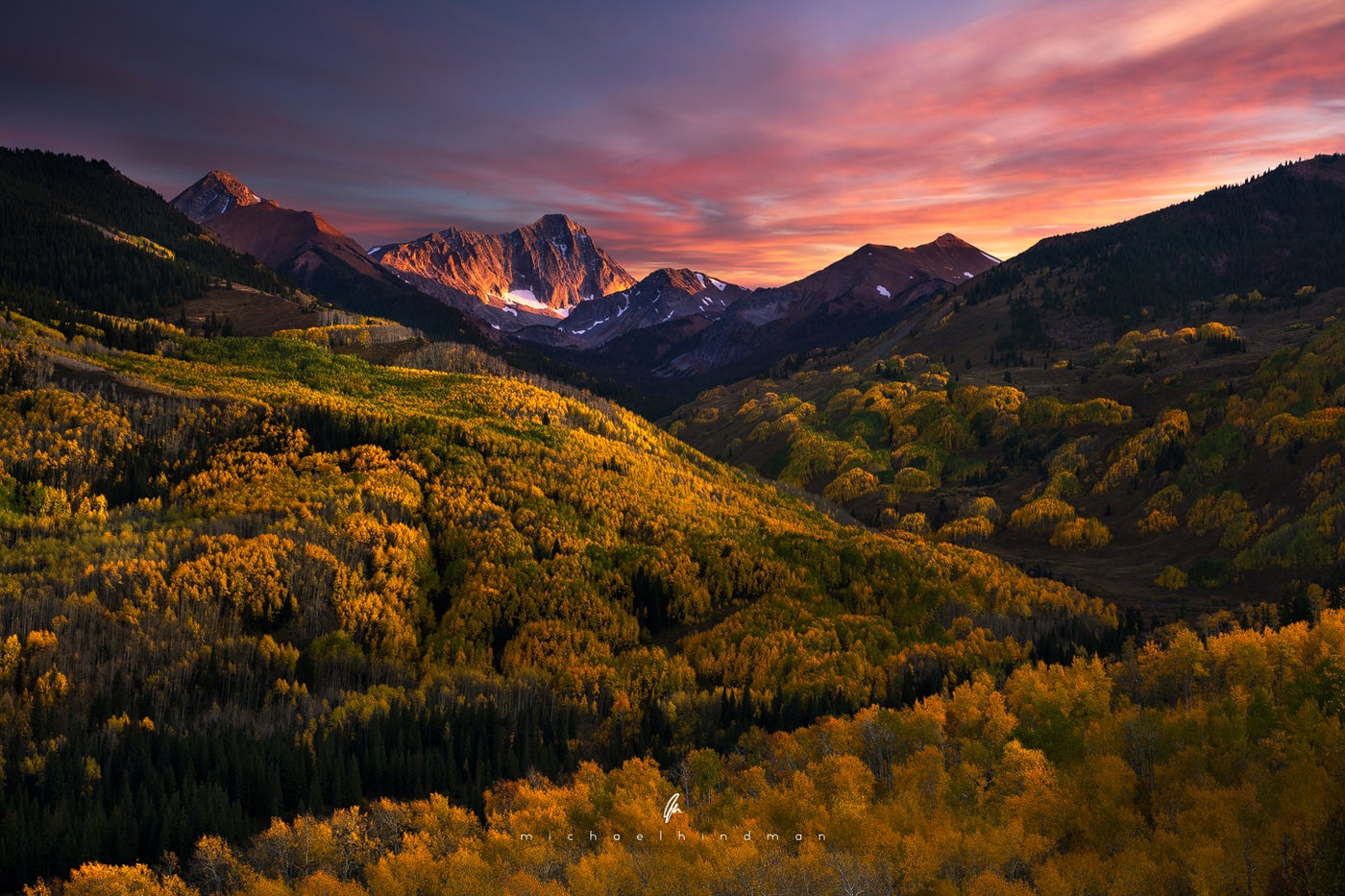 Photo by Michael Hindman. Sony α7R III. Sony 24-105mm f/4 G. 1/13-secs., f/11, ISO 100
Fast forward to 2019. I had been hearing about the advances that Sony was making in mirrorless photography and had started to be curious about their cameras. In February of that year, I spent a week in Death Valley with a friend spending hours hiking across sand dunes with my heavy pack. He, on the other hand, was a Sony shooter, using the α7R II. We basically carried the same range in lenses and other gear in our packs but the weight difference was extremely noticeable. He then handed me his camera one afternoon and I started to play around with it. I instantly fell in love with the camera. The feel, the weight, and the features. What especially stood out to me was the Focus Magnifier feature, and the ability to preview an image in the viewfinder. I can't tell you how many times I have had to crowd up next to my camera, pull my shirt over my head and create a 'hoodlike' dome so I could see what was happening in the frame I was capturing. Sony solved three of my biggest issues – weight, focusing, and image preview. I returned home after that trip and bought an α7R III the very next day.
I decided to keep my Nikon lenses and use an adapter...but that was short-lived as I still had weight and bag space issues. Eventually, I bought all new Sony lenses and just recently made the final transition over to Sony by selling off all my Nikon gear and picking up the α7R IV so I could have a backup camera in my α7R III. Sony continues to impress me more and more as I shoot with their cameras.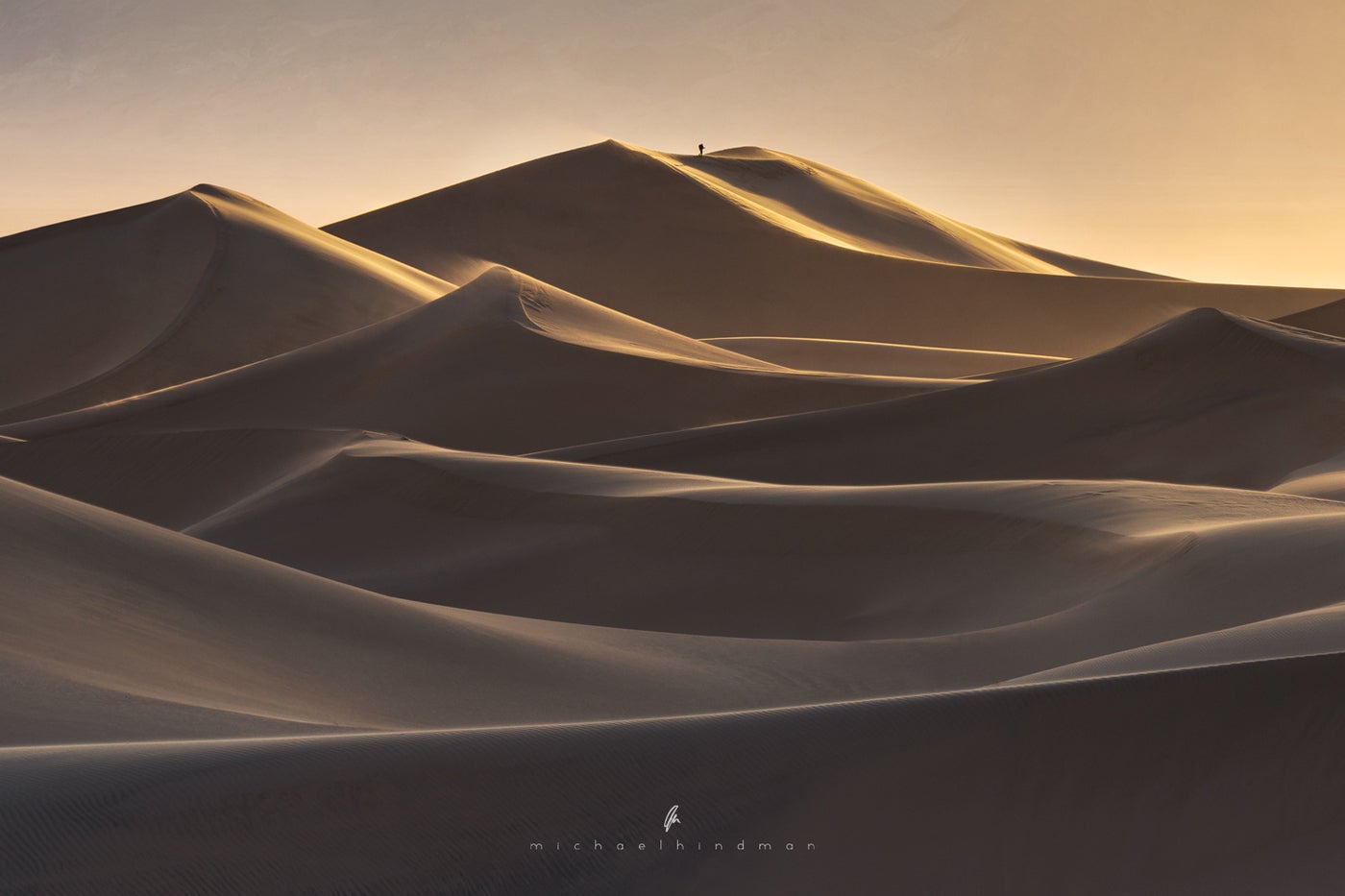 Photo by Michael Hindman. Sony α7R III. Sony 16-35mm f/2.8 G Master. 5-secs., f/6.3, ISO 100
My Go-To Sony Gear
Today, my bag consists of all Sony gear, other than my drone of course, with two bodies and three lenses. I carry the Sony α7R IV as my primary body with the α7R III as a backup and optional second camera to handhold if the α7R IV is on a tripod. I like to carry a full range of lenses as well so I can make sure that I can capture every moment I come across in the best possible way. I carry the Sony 16-35mm f/2.8 G Master as my go-to lens for most of my work. I also carry the Sony 24-105mm f/4 G, and the Sony 100-400 f/4.5-5.6 G Master, which is quickly becoming a new favorite lens as my abstract work continues to interest me more and more. This setup allows me to be very flexible in my compositions and quick to change if events unfold differently than expected in front of me. It also has created extra space in my bag and reduced the overall weight of my gear. For the work I do, I love everything about this setup. I have found the lenses to be tack sharp which is critical in my opinion for landscape photography and helps me craft the story of the scene I am looking to tell.
What Photography & The Sony Community Means To Me
My start in photography was hectic, chaotic, demanding, and challenging. Brides, mothers' expectations, unpredictable weather conditions and demanding a strict schedule of events constantly stressed me out. I was given a wonderful opportunity though during that time to learn about my craft, grow as a photographer, and learn what I really enjoyed about being a photographer. Along the way, I discovered the art of landscape photography: just you against the scene in front of you, just you against yourself. Here, there are no garter belt tosses to shoot, no need to hang a pair of high heels from a railing, and no real schedules to keep. Just you and mother nature. The peace and tranquility of landscape photography are what I think I love most. Escaping out into nature and slowing down, taking it all in can be quite magical. I will admit, however, that I have constantly found myself more focused on "getting the shot" sometimes and I forget to sit back and enjoy what's happening in front of me. It's something I constantly have to tell myself to appreciate more. But I love to create, I love to see a vision of a scene and try to capture that and share that with the world.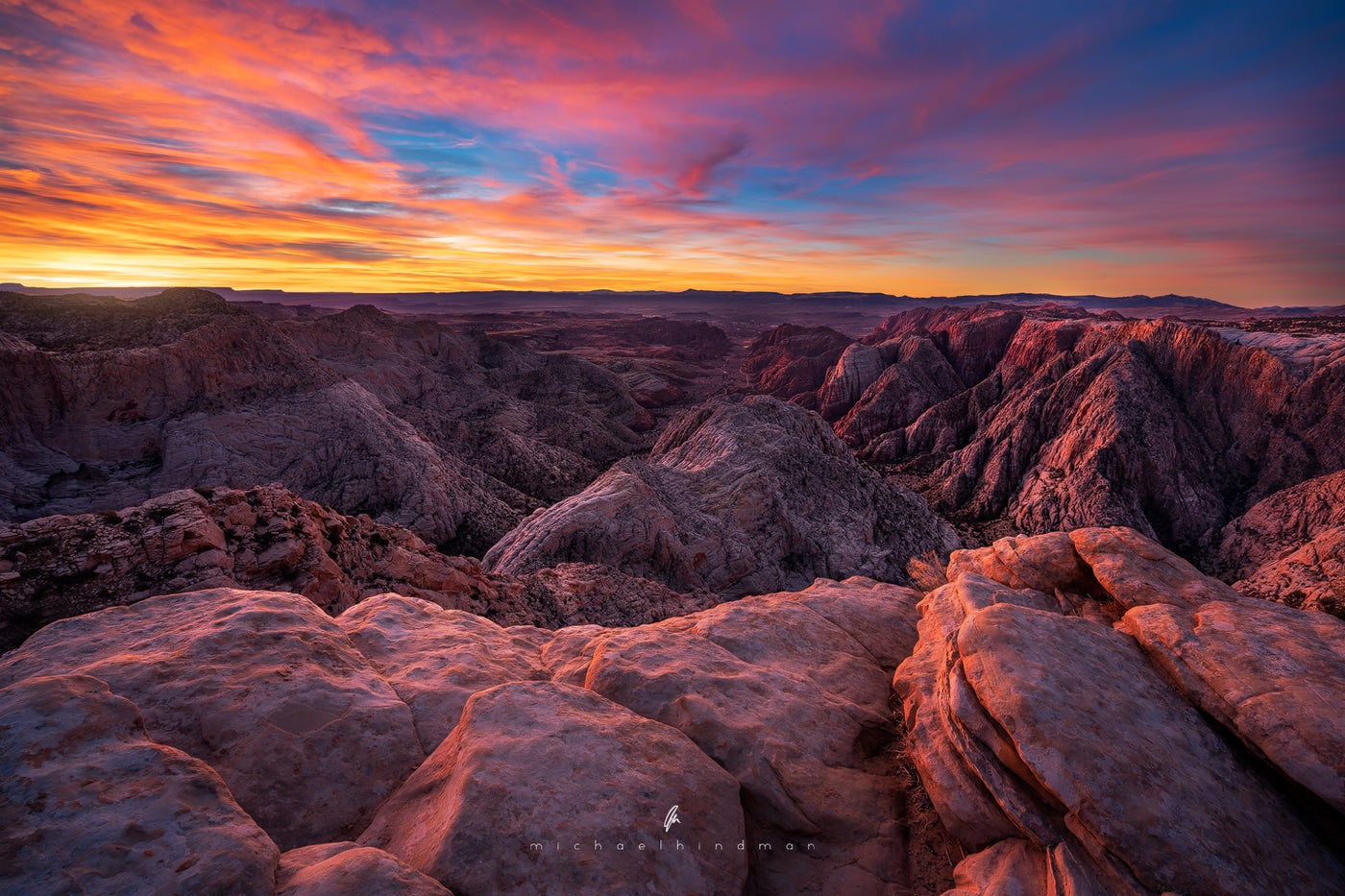 Photo by Michael Hindman. Sony α7R III. Sony 16-35mm f/2.8 G Master. 1/2-sec., f/5.6, ISO 100
Being a part of the Sony community is a full-circle moment for me. The opportunity to be recognized for the work that I have done on a platform like this is absolutely incredible. I used to read and view work from others on platforms like this and it's an honor to be on the other end of that now. So for those aspiring to be more, to be better, for them to have a chance to read my story and know that hard work and determination will pay off if you stick to it and continue to refine and hone your craft.
Join Alpha Universe and complete your public profile. It's free and you'll have a chance to be featured on Alpha Universe! Click here to learn more.