Photographer Bri Dwyer's Alpha Universe Profile reads, "I'm a commercial photographer specializing in the commercial fishing industry. I get wicked seasick which is ironic since I work on boats. As a woman working in the male dominated commercial photography industry and specializing in the male dominated fishing industry, the chips are usually stacked against me. The challenge has led me on a rewarding journey of self acceptance and forgiveness. I can absolutely do this even when it feels like I can't."
Learn more about her and see some of her work below. Create your own Alpha Universe Profile HERE for a chance to be featured on Alpha Universe.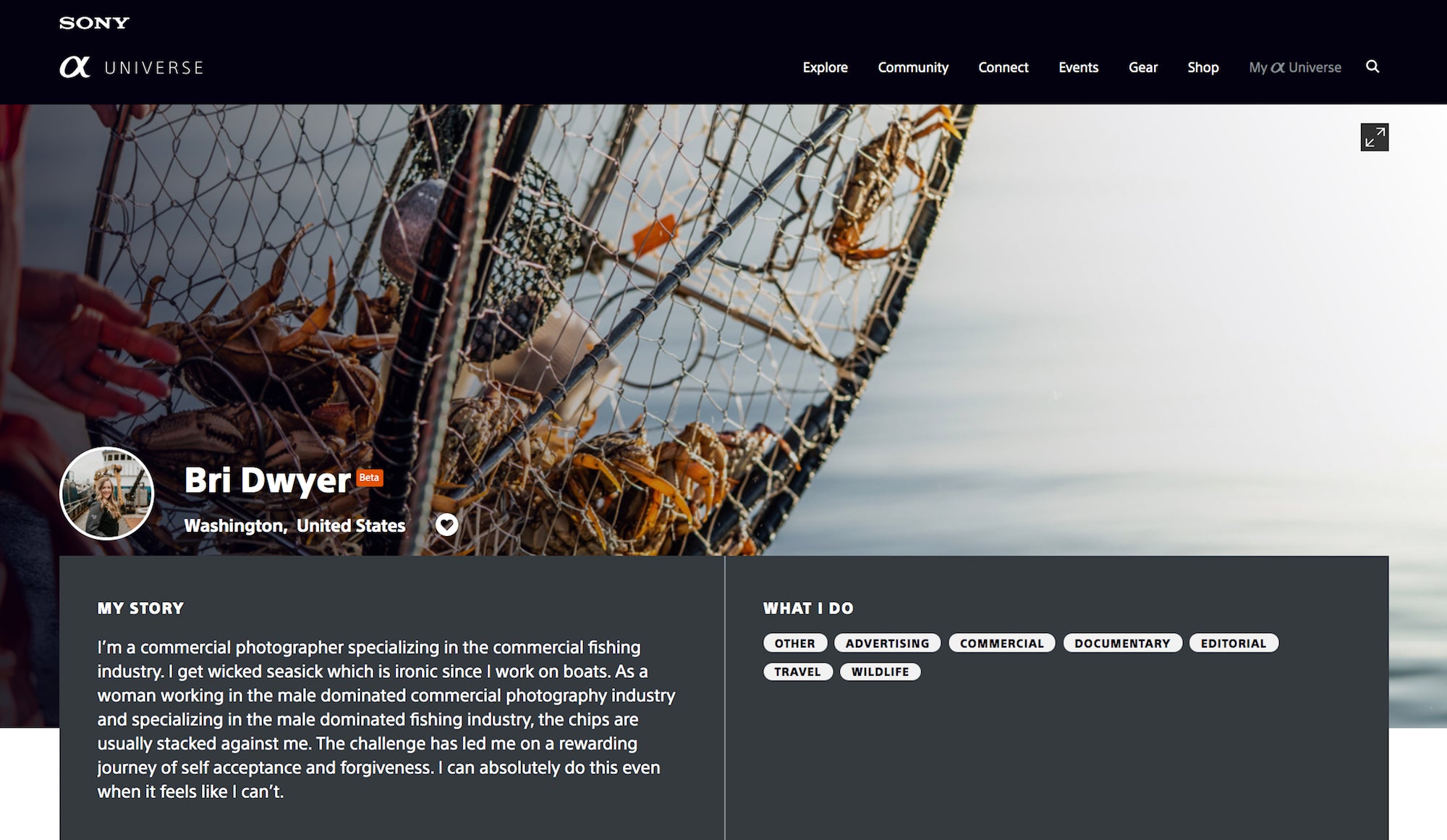 Bwi Dwyer's Alpha Universe Profile. See more HERE.
Photographer Bri Dwyer is a commercial photographer specializing in the commercial fishing industry. Learn more about her in this Alpha Profile Spotlight.
Career Snapshot
Photography started for me when I was about 12 years old with my mom's Sony Mavica CD250. (You remember those right? The 2MP camera with a mini CD from 2002. Sony has really come a long way since then.) For about 10 years I went in and out of portrait photography which carried me through high school and a short lived college career before I eventually put my cameras in a box to collect dust. It wasn't until 2015 that I rediscovered my passion for photography after an impromptu move to an island in the Bering Sea.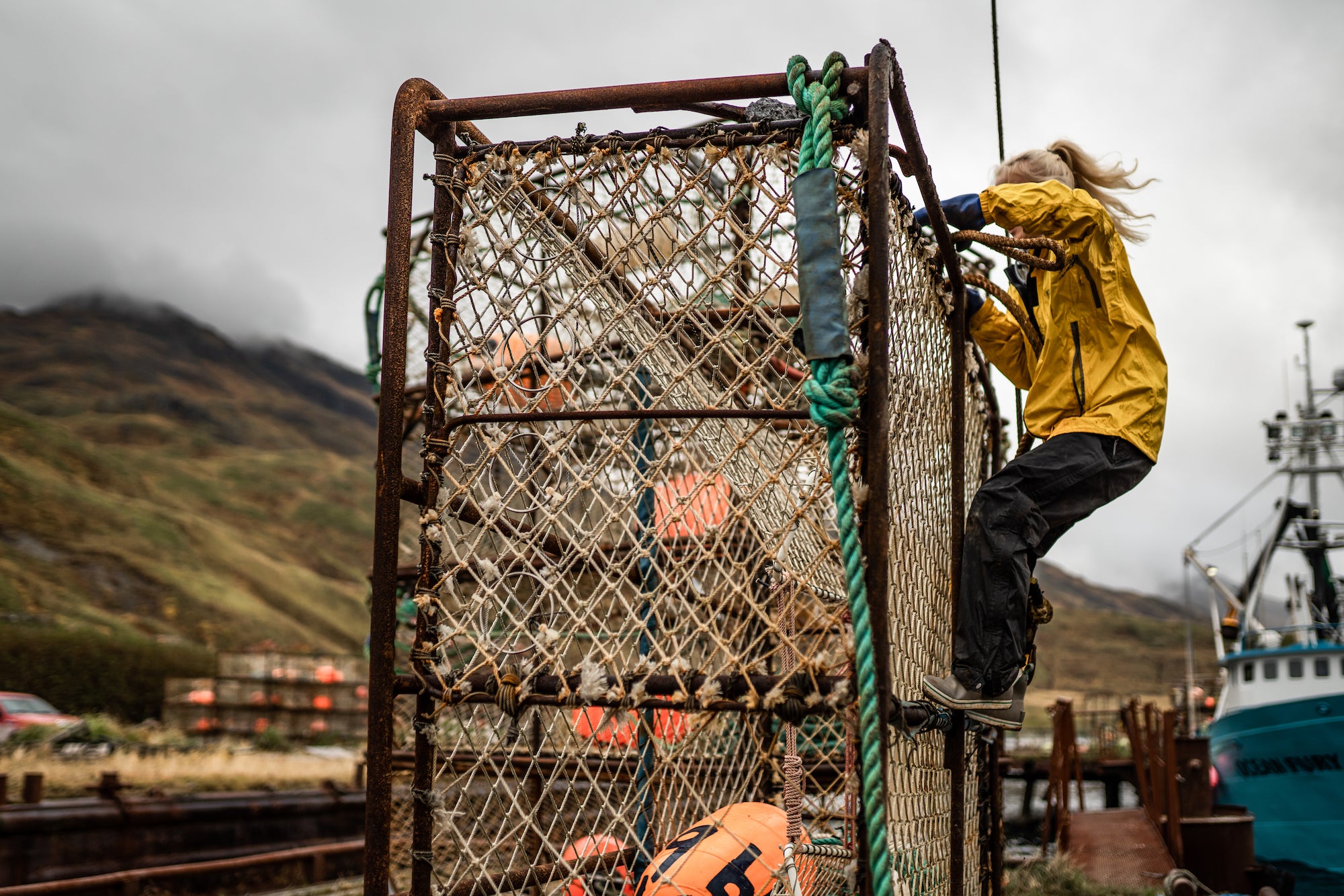 Photo by Bri Dwyer. Sony α7R III. 1/2500-sec., f/1.8, ISO 100
My move to Dutch Harbor, Alaska opened me up to the world of commercial fishing where I fell in love with the grit and ruggedness of the industry. I worked during the day as a production assistant for a well known fishing reality TV series where I was reintroduced to Sony and their mirrorless cameras. At the time, they were using the Sony α7S II in the wheelhouses of the boats.
My career as a photographer really ramped up after 2015 when I met my husband and dove head first into documenting the fishing industry. I worked with my husband on the boats and when I wasn't throwing lines or pitching fish I was photographing everyone else doing these tasks. My work started getting noticed by industry brands and I eventually started booking jobs and licensing images to marketing agencies. I now primarily shoot for brands in the fishing industry and a few others that cross over into agricultural and industrial spaces.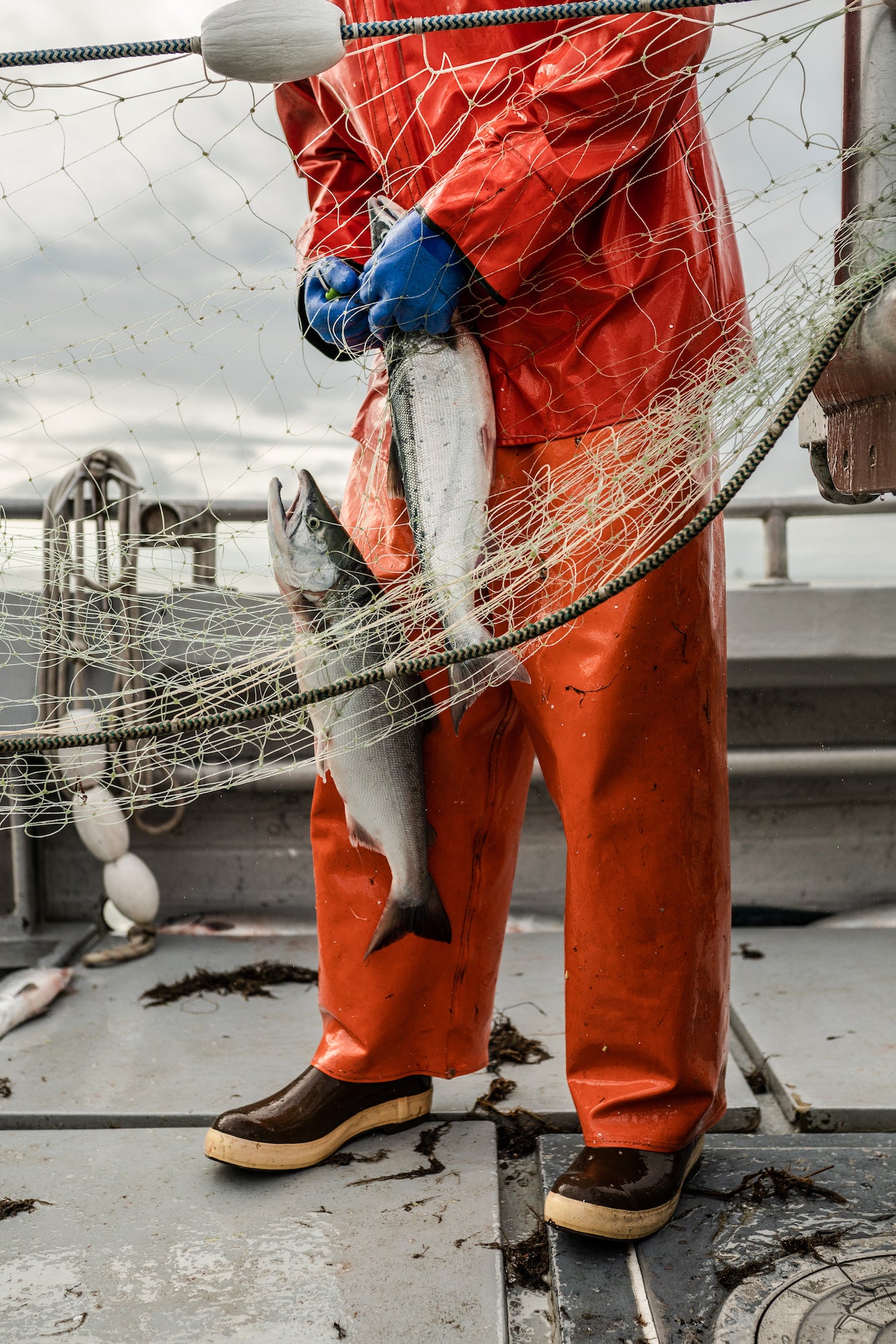 Photo by Bri Dwyer. Sony α7R III. 1/1600-sec., f/2.8, ISO 200
Confidence Behind The Camera
What I love most about photography is how it makes me feel. I feel strong and confident behind the camera. As a woman in the commercial fishing industry I'm surrounded by big personalities and a lot of testosterone. I have had to learn how to be a respectful observer as well as gain the confidence necessary to direct these personalities when I need to.
The obvious challenges I face come in the form of logistics. Traveling in rural Alaska is one thing, hopping on and off working boats is another. The less obvious challenge is getting my subjects to open up. I'm photographing real working men and women in an environment where morale changes by the minute and sleep deprivation can make people snappy. It's important for me to remember that they are allowing me to be let into their space and that I'm relying on their trust to capture the authenticity of this industry.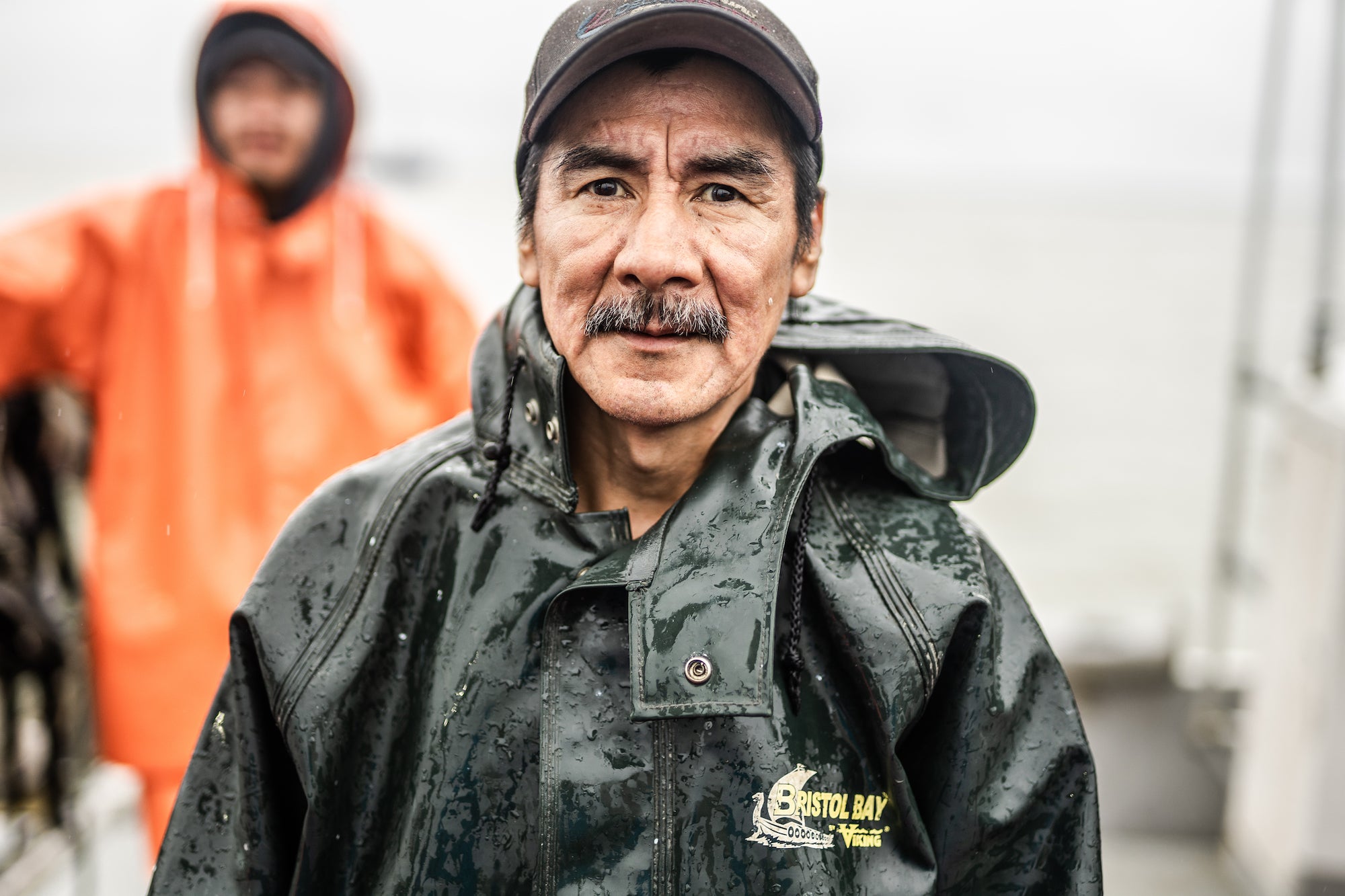 Photo by Bri Dwyer. Sony α7 II. 1/800-sec., f/1.4, ISO 100
Why I Shoot With Sony & My Go-To Camera & Lens
You could say I've been using Sony from the beginning since my early days with the Mavica CD250. That was the camera that started it all for me but in reality I have been shooting Sony for about six years after my purchase of the α7 II. I rarely have the ability to mess around with strobes or light modifiers on a boat. I'm primarily working with available light and sometimes it's minimal. The clarity at higher ISO settings has been a game changer for me. My other reality out there is that I don't always have time to safely secure my gear. The low profile camera bodies allow me to shove the camera into my jacket when I need to quickly climb a ladder, transfer boats or get the heck out of the way.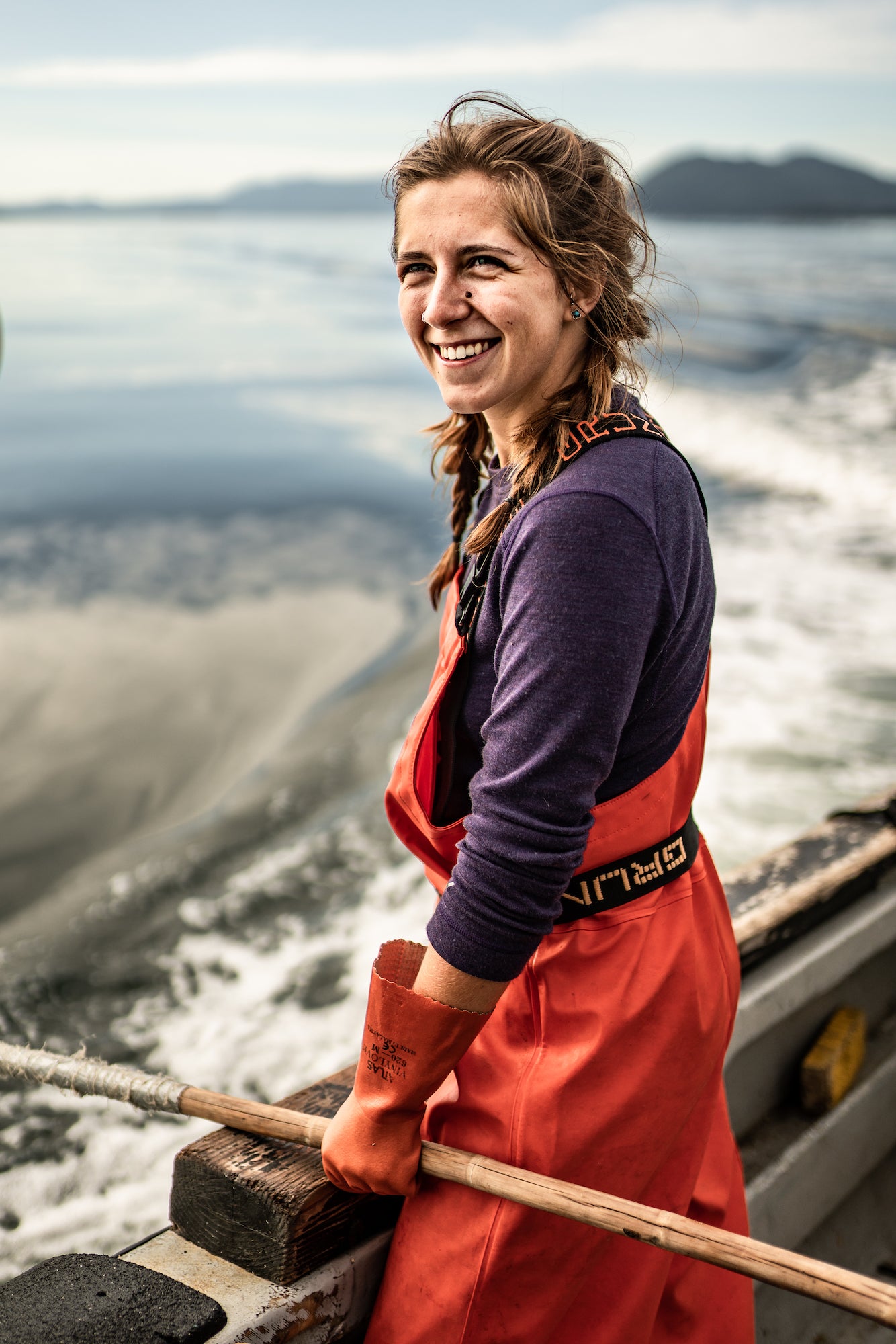 Photo by Bri Dwyer. Sony α7R III. 1/4000-sec., f/1.4, ISO 50
The α7R III replaced my α7 II a little over a year ago. The improved autofocus for faster subject tracking was super important for me out on the water. So much happens at such a fast pace so knowing my subjects would be sharp gave me peace of mind. The longer battery life was probably the biggest benefit for me, cutting down on the amount of gear I needed to carry. I was always worried about being dead in the water so to speak and now I don't have that fear.
This is tough for me to answer because I just recently switched from having all prime lenses to owning the 16-35mm f/2.8 G master zoom. I have found that I love the versatility of one lens. On the smaller boats I don't have as much room to move and this lens gives me the beautiful 35mm frame and the artsy distortion at 16mm. I still keep my 50mm (The Sony Planar T FE 50mm Zeiss) around because it's my classic go-to and I love this frame for portraits.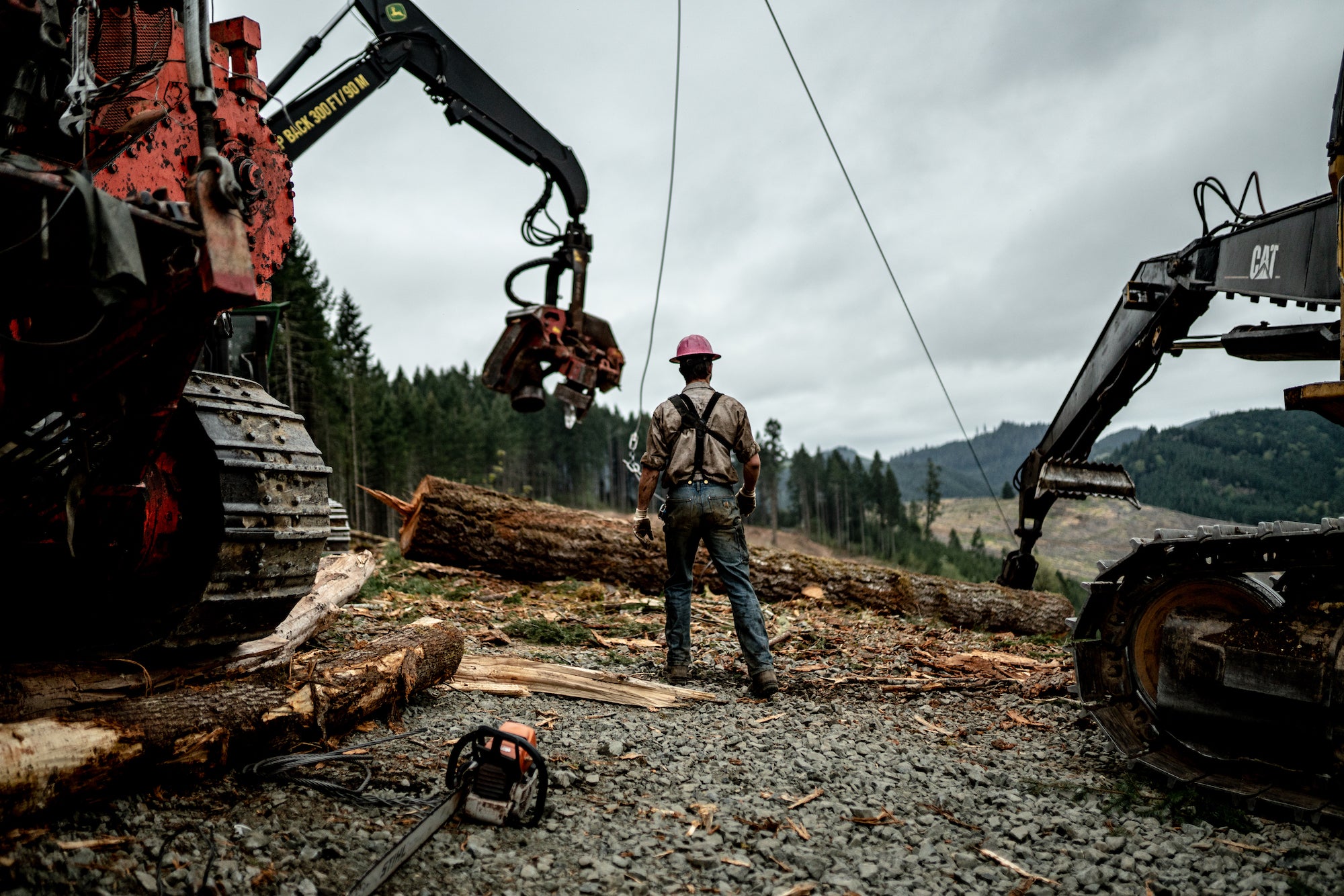 Photo by Bri Dwyer. Sony α7R III. 1/2000-sec., f/1.4, ISO 640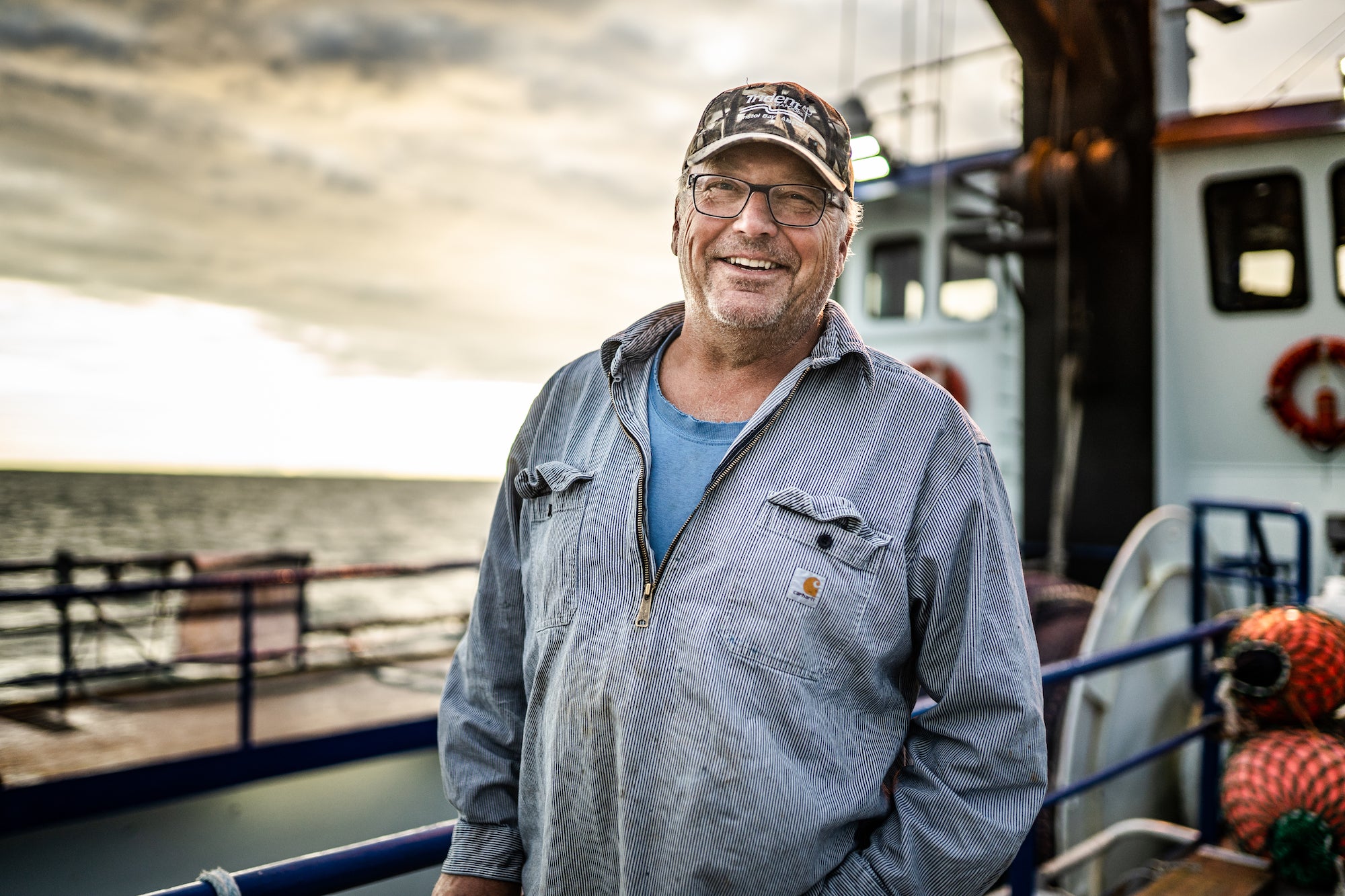 Photo by Bri Dwyer. Sony α7 II. 1/1600-sec., f/1.4, ISO 160
What Photography & The Sony Community Means To Me
In the age of social media, photography, to me, means truly sharing my world. Bears, wild salmon, crab, rural Alaska and hard working fishermen are mysterious to so many. I feel lucky to have such intimate access to these places and people and that they allow me to co-exist with them for the purpose of sharing their way of life. It's truly an honor to be one of the few women out there on the water sharing these stories through photography. I feel a sense of responsibility to do it justice and I hope that I am.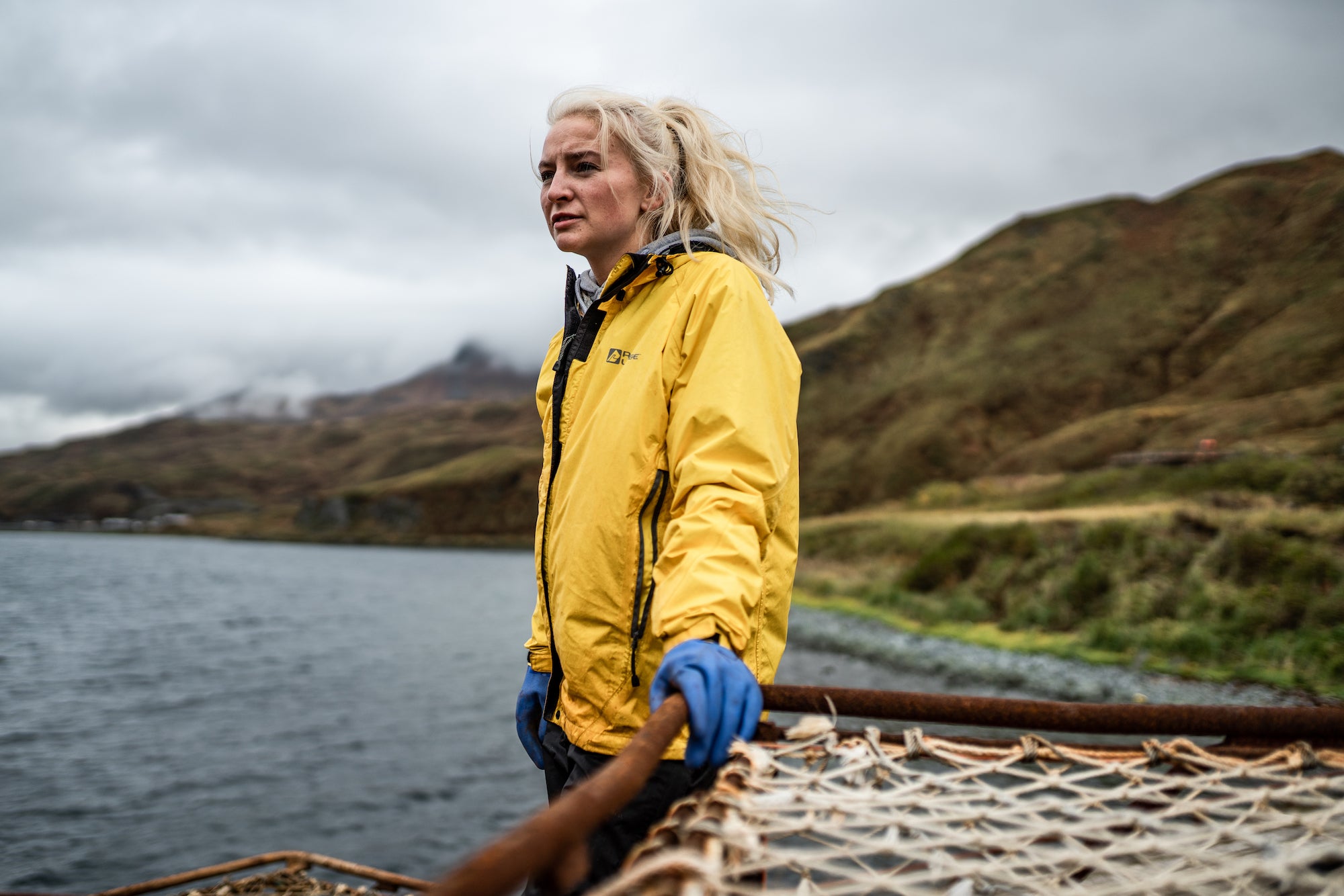 Photo by Bri Dwyer. Sony α7 II. 1/4000-sec., f/1.8, ISO 100
The Sony community is filled with so many talented, adventurous photographers. Some of the photographers I look up to most are part of this community. Sharing a space with them all the way from my little corner of the world makes me feel like, if I keep working hard, I can and will make a difference with my images someday just as they are.
Join Alpha Universe and complete your public profile. It's free and you'll have a chance to be featured on Alpha Universe! Click here to learn more.