On his Alpha Universe profile Andy Luten describes himself as "[A] semi-professional photographer, travel blogger, YouTube presenter, and finance professional for my real job." This multi-talented photographer travels the world with "[my] Sony Alpha gear always in tow." In his images, Luten strives to show his readers and followers more than what a place looked like. He's trying to give a sense of how it felt. We caught up with Luten to learn more about how he creates the deeper sense of experience through his cameras and lenses. See more below and check out his Alpha Universe profile for more of his photos.
Join Alpha Universe and complete your own public profile. It's free and you'll have a chance to be featured on Alpha Universe!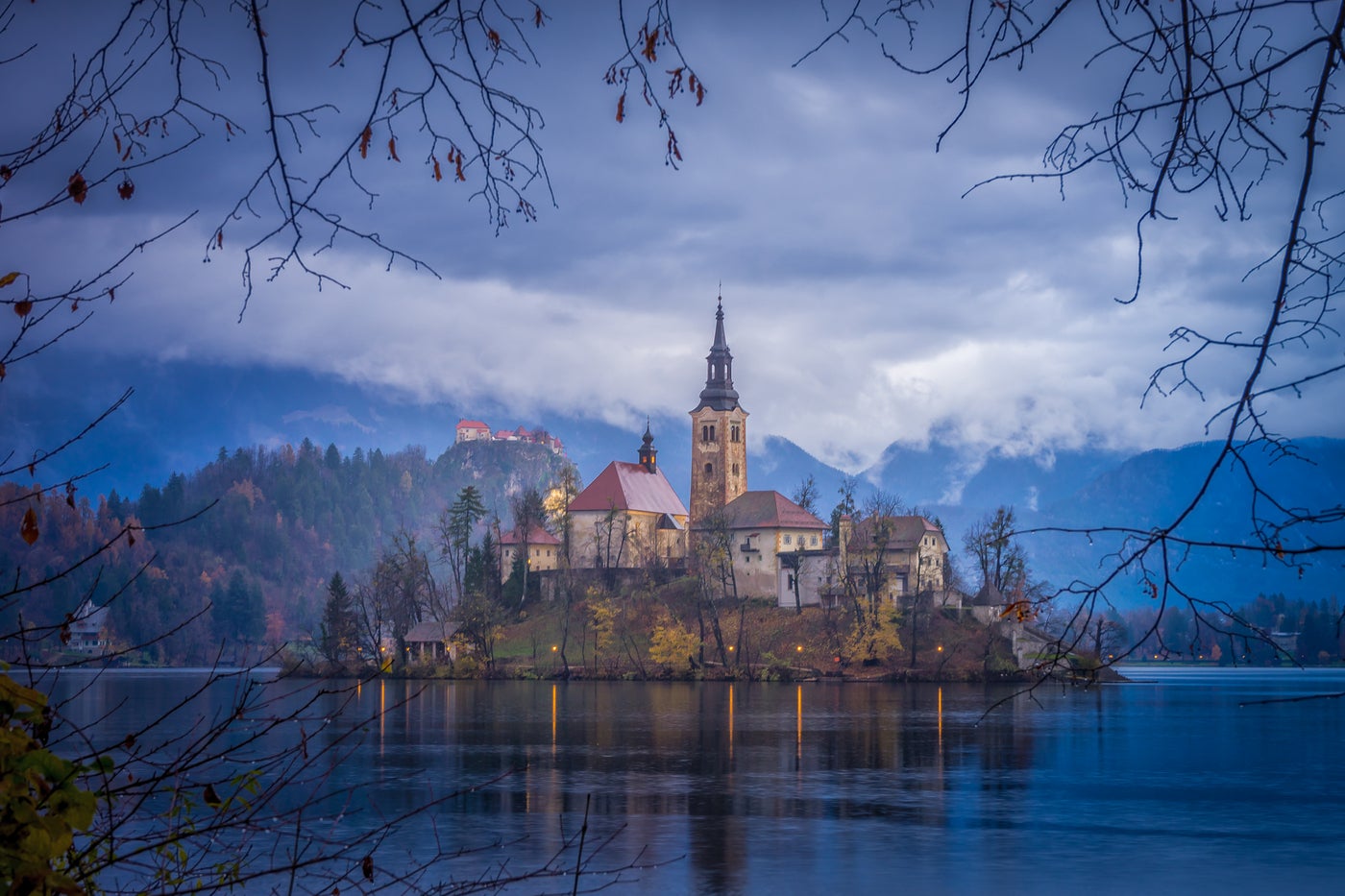 Photo by Andy Luten. Sony Alpha 7. Sony 28-70mm f/3.5-5.6. 2-secs., f/14, ISO 100
Career Snapshot
In November 2012 I returned from a personally meaningful trip to Israel with my brother. Friends, family, and coworkers all asked the same thing, "How was the trip?" Normally I would just respond, "Awesome," like every other time but I felt like there was more to say about that trip, so I decided to start a travel blog to write the full story about my adventures. I traveled pretty frequently so I figured some day tens of people would be interested in reading about where I went and how I got there, and thus Andy's Travel Blog was born.
After a few years of blogging I looked at my peers and realized I was holding my own as a writer but their photos were better. I reached out to a photographer buddy and told him I needed to upgrade my camera and start taking things seriously before a scheduled trip to Machu Picchu. He sent me to a camera store and said "Get the Sony Alpha 7." I walked into the camera store, handed them my card, and said "Sony Alpha 7." The camera store guy tried to build my enthusiasm by telling me how much I would like things like "full-frame" and "mirrorless." I nodded politely, having no idea what any of those things meant. Years later, I look back and realize just how thankful I am for that friend! As I explored Machu Picchu with my new camera, I was blown away with the image quality and just how small the camera was compared to some of the hulking bricks I saw others using.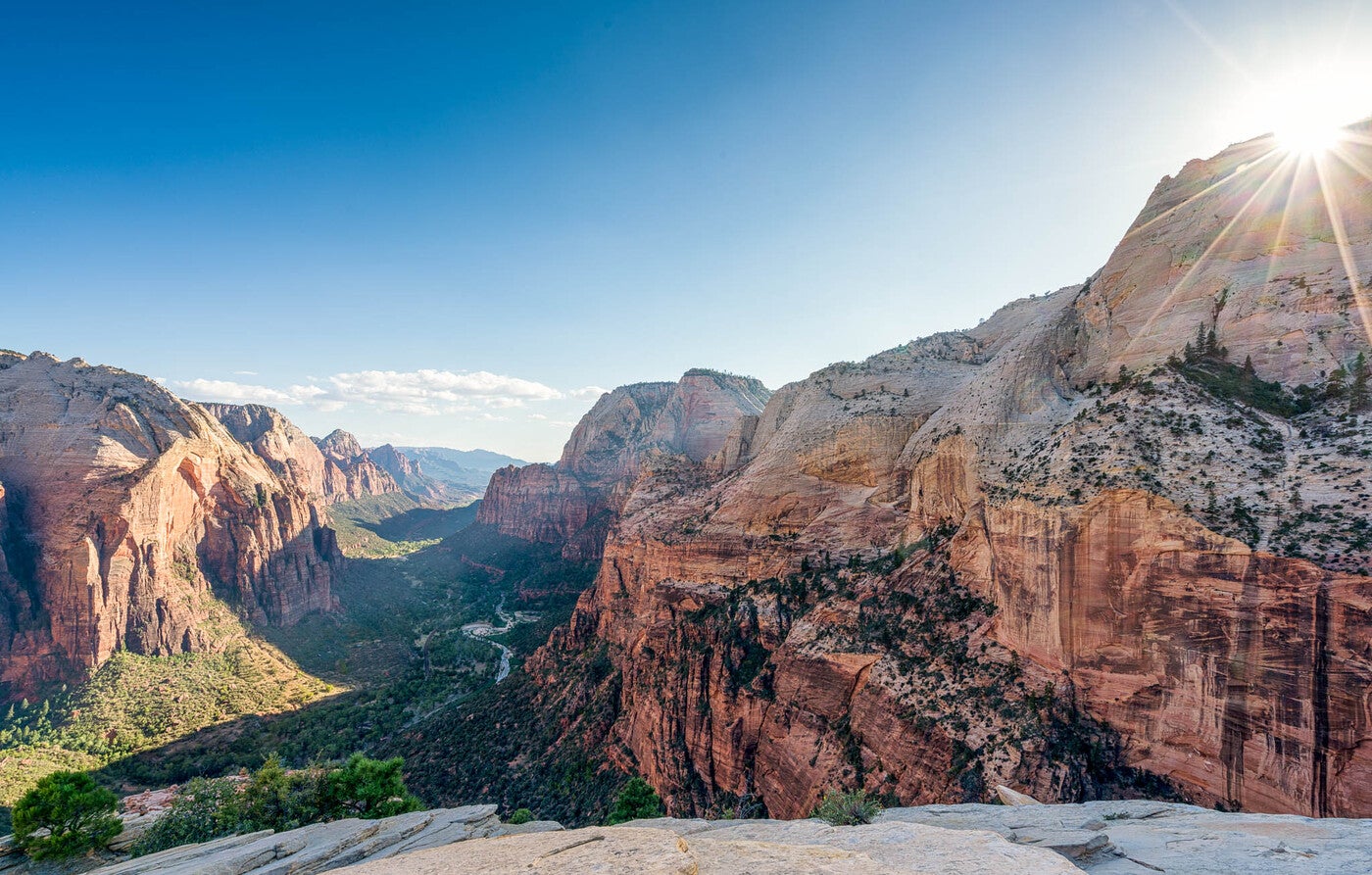 Photo by Andy Luten. Sony Alpha 7. Sony 28-70mm f/3.5-5.6. 2-secs., f/14, ISO 100
In the years since, I've explored so many genres of photography. I know everyone says there's no such thing as a generalist photographer so I decided to try and be really good at lots of things. My photography career, which started as a hobby and now brings in five-digits of side income for me annually, grew faster than I ever thought possible. I now make money shooting travel, aviation, architecture and headshots.
Why I Use Sony
Two very simple reasons: Sony listens to their customers and invests in the Sony community. Sony is aggressive and ambitious with their cameras and lenses and continuously adds the very features their customers need the most. As my career has grown, Sony has grown with me, and very seldom have I felt my Sony gear wasn't capable of getting me the shot that I (or my client) need. To put it simply, Sony makes it easy to focus on creating the perfect shot instead of having to worry about my equipment. I know as I get better, Sony will too.
I've attended Sony Alpha events in a few different cities as well as Kando 2.0, Kando 3.0, and Kando Everywhere. When I get back from these trips, I'll chat with other photographers, including some sponsored by other brands. They're blown away that, as a regular dude who isn't sponsored, I got to partake in amazing trips like Kando. By trying new gear and learning from Sony Artisans I became a better photographer, but what I love the most about Kando is the community. I've made lifelong friends at Kando who have supported me ever since. Photography is often a solitary pursuit, Sony made it a communal one for me.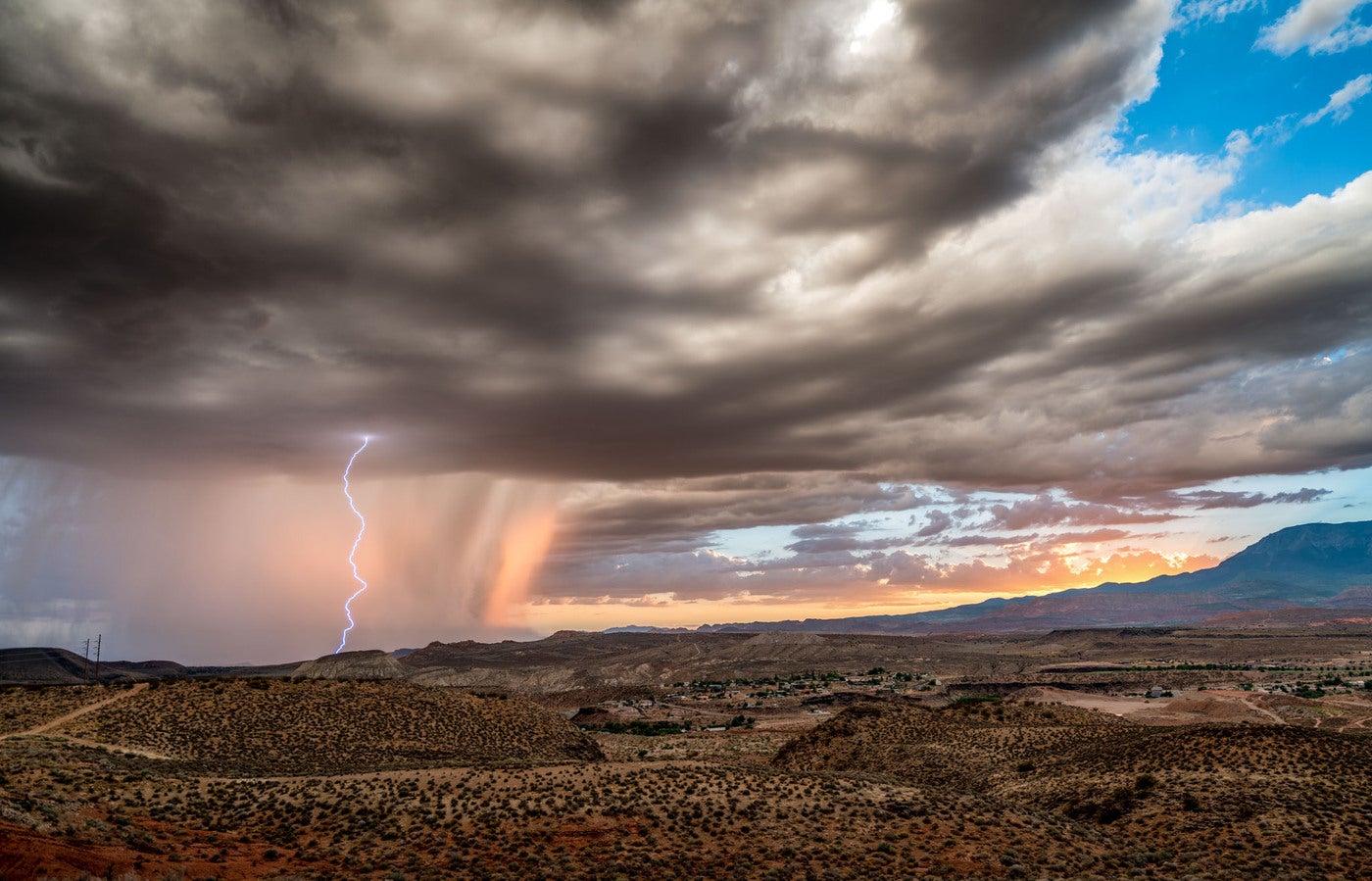 Photo by Andy Luten. Sony Alpha 7R II. Sony 16-35mm f/4. 1/125-sec., f/4, ISO 100 (Learn the story behind this photo.)
My Go-To Sony Gear
I love megapixels so I've continually invested in the Alpha 7R models, currently the Alpha 7R IV. My travel kit is usually the impeccable 24-70mm f/2.8 G Master lens on the Alpha 7R IV with the 12-24mm f/4 G lens in the bag. That's a perfect landscape kit for me. For architecture, I adapt other lenses to my Sony kit to take advantage of the focus peaking and electronic viewfinder. For aerial photography out of helicopters, I typically have the versatile 200-600mm f/5.6-6.3 lens on my Alpha 7R IV and will put a 50mm f/1.4 on my backup body. I crave sharpness and all of my Sony equipment delivers it in full. One of my goals for 2020 was to break into sports photography and I had the opportunity to make a big investment into the ultimate Sony sports photography kit: the Alpha 9 II and 400mm f/2.8 G Master lens.
What Photography & The Sony Community Means To Me
Photography is the chance to show my audience a moment in time that will never exist again. My blog reached readers who were stuck at home during the global pandemic and showed them amazing sights from around the world. Photography is also a common bond I share with so many people of different backgrounds, beliefs and creeds. There is nothing better than setting up a tripod in a foreign land and another photographer walking up smiling and saying "Sony!" Even though we don't speak the same language we practice the same pursuit, and in a crazy world where everything is seemingly trying to divide people it's fun finding things that unite us.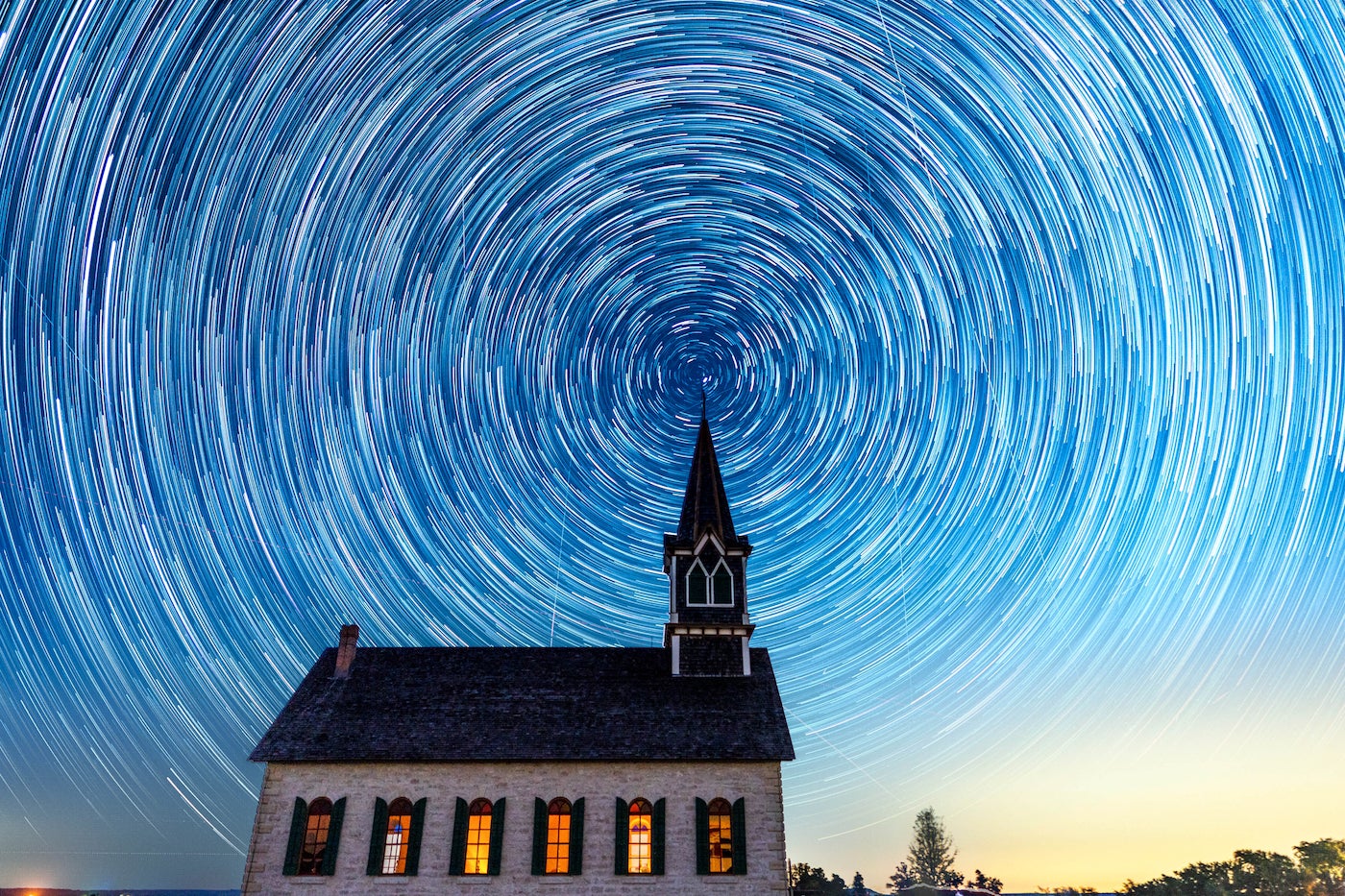 Photo by Andy Luten. Sony Alpha 7R IV. Sony 24mm f/1.4 G Master. 10-secs., f/1.4, ISO 1600
The Sony community is the reason my career was able to grow so quickly. I feel the support of the Sony community every time I pick up the camera and see those four letters on the front. I've traveled with Sony friends, leaned on them when I needed help with something, and found in them kindred spirits who celebrate my success as much as I do theirs. It's a rare thing to see a big corporation impact people's hearts like Sony has. I've invested tens of thousands of dollars in Sony and feel like I've received much more than I've given. I'm grateful for it all and cannot wait for what's next, whatever it may be!
See more of Andy's Work here. Join Alpha Universe and create your own public profile. It's free and you'll have a chance to be featured on Alpha Universe! Click here to learn more.