Spencer Roleke (@spenrol) is a professional photographer and videographer, avid hiker and nature enthusiast. He's based in Washington and spends much of his time exploring and documenting the natural beauty of the state. You can learn more about the Sony Alpha gear he uses to do so in his What's In My Bag article. We came across this photo from his Alpha Universe Profile of a beautiful landscape he captured with the Sony α7 III and Sony 16-35mm f/4 and wanted to know more about how he managed to maintain all the details. See the story behind the shot below and create your own Alpha Universe Profile HERE for your chance to be featured on AlphaUniverse.com.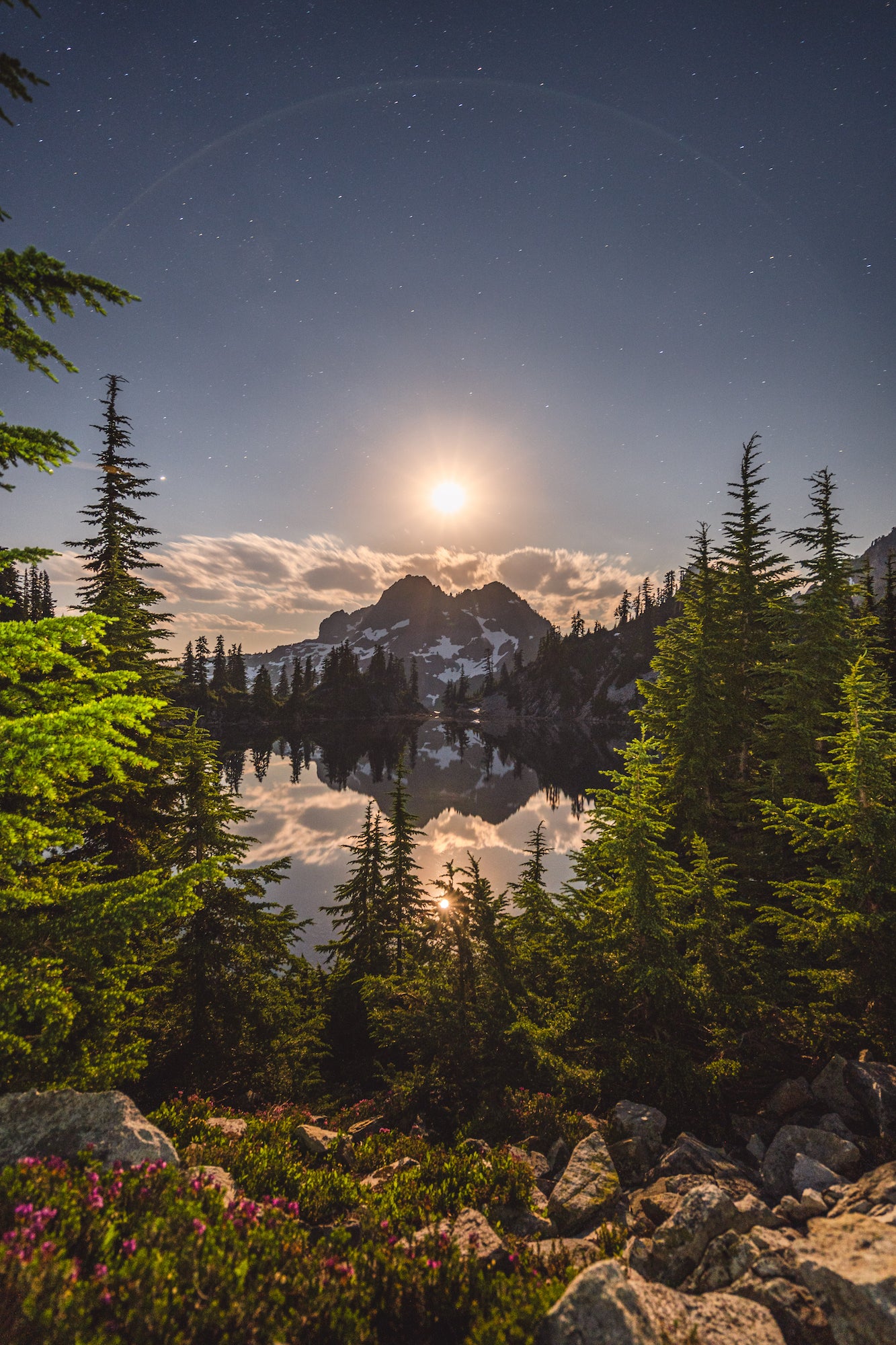 Photo by Spencer Roleke. Sony α7 III. Sony 16-35 f/4. 25-secs., f/4, ISO 400
Photographer Spencer Roleke shares how he was able to pull out the details in this landscape captured with his Sony α7 III and Sony 16-35mm f/4.
The Scene
This shot was taken while on a solo backpacking trip through the Alpine Lake Wilderness. As the sunset faded away, and the night sky started to take over, I waited in my tent for the right photo opportunity. I ventured out of my campsite around midnight to see what I could capture. As the moon started to rise above the lake, I knew it would make for a very interesting composition.
Camera Gear
This image was captured using my Sony α7 III and the Sony 16-35 f/4. When I go backpacking I need to pack my bag as light as possible. Making sure I have my tent, water, and other essentials, I then pack my camera gear according to the photos I'm looking to capture. For this trip, I knew I wanted a lens wide enough for capturing vast landscapes and the night sky. The Sony 16-35mm f/4 was the perfect fit being both lightweight and powerful. I chose the α7 III as well due to its incredible low light performance without showing much noise.
The amazing dynamic range the Sony α7 III has was huge for me in capturing this photo. Even while shooting in a low light situation, I was still able to preserve so much of the detail hidden within the shadows...a task most modern day cameras would most definitely struggle to do, if at all.
As for the lens, being able to go as wide as 16mm helped me frame the scene with a nice foreground and beautiful night sky. Being able to stop down to an aperture as low as f/4 was also clutch. With that I was able to absorb even more light into the sensor to create a much sharper image.
Getting The Shot
When photographing landscapes my first step is to form a mental image and decide how I want to capture it. Once I decided this, I began my setup process. I found a level area to set up my tripod and then mounted my camera. While shooting at night I always use manual focus so I can be as precise as possible. The next thing I did was find a bright area to direct my point of focus. In this case, I focused on a star. Once I had my focus locked in, it was time to figure out exposure. For my particular shooting style, I like to expose for my highlights over my shadows. I find it is much easier to work with in post production. After a few trial and error attempts, I found the perfect settings: ISO 400, 16mm, f/4, and a 25-second shutter. With this, the sky and the surrounding highlights were well balanced and exactly how I wanted.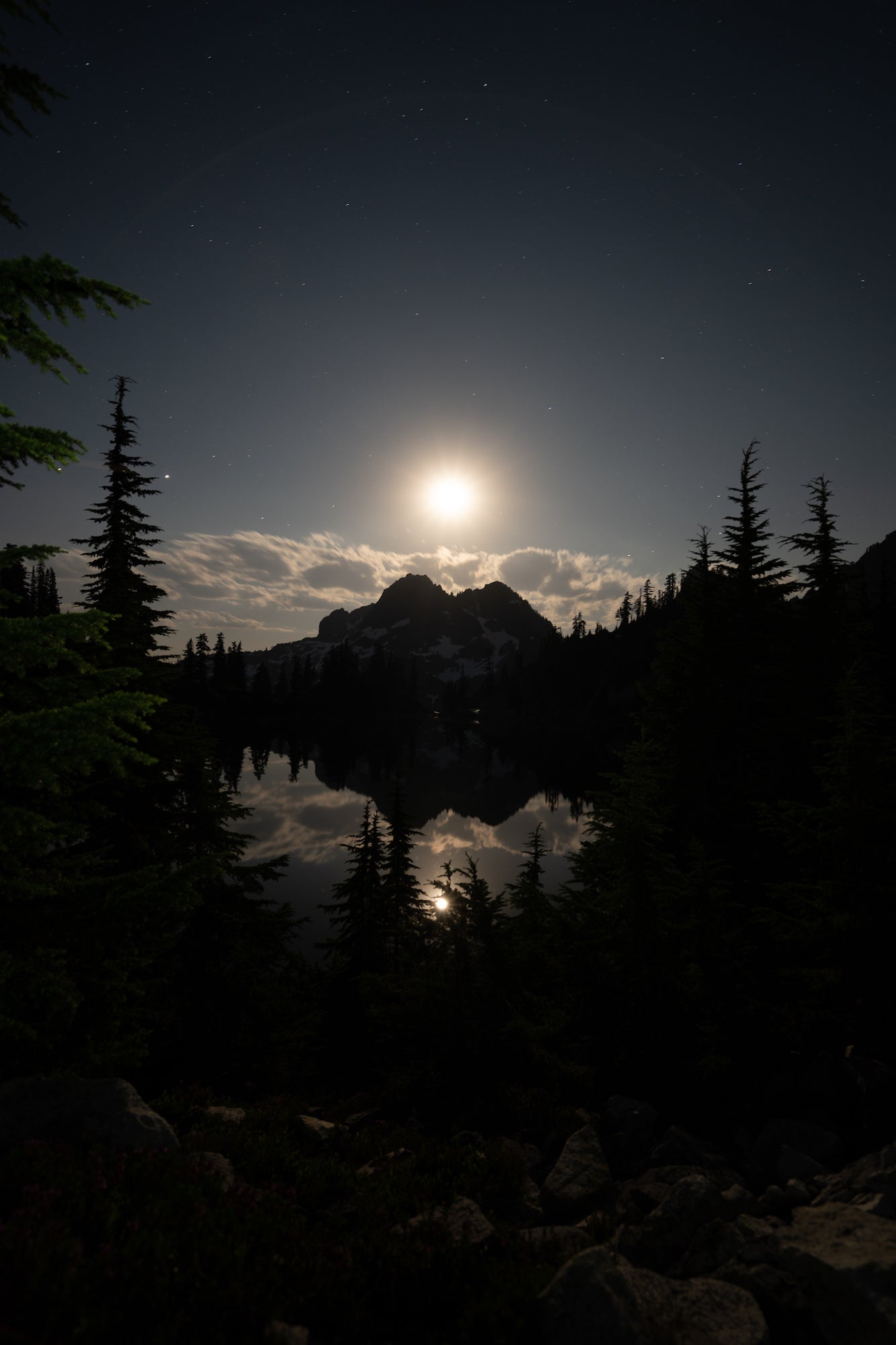 Photo by Spencer Roleke. Sony α7 III. Sony 16-35 f/4. 25-secs., f/4, ISO 400. Raw version of image.
Post-Processing
After a good night's rest, and a long trek home, it was time to edit the shot. I use Adobe Lightroom for all my photo editing. The first thing I did on import was turn on Profile Corrections and Remove Chromatic Aberration.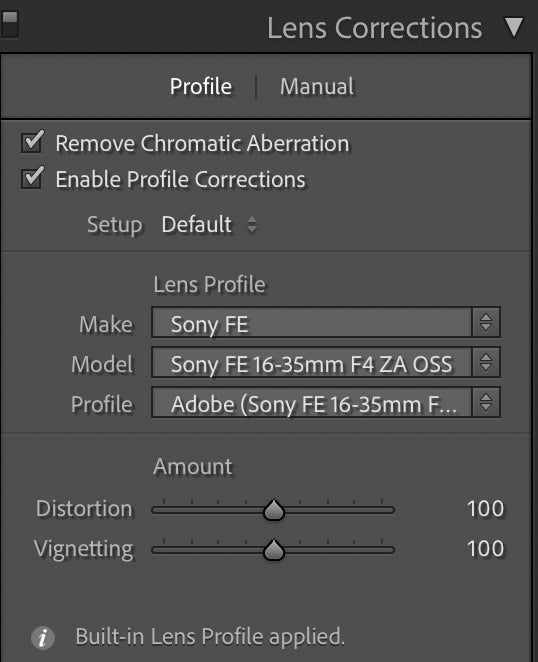 This will take away any distortion and color fringing that may appear. Next, I began adjusting my exposure, shadows, and highlights. I usually go back and forth between these different controls until I end up with a well balanced exposure. Afterwards, I jumped into the tone curve tool. This is my favorite editing tool as it allows me to curate my individual mood and style.

The last thing I did was some basic hue, saturation, and luminance adjustments to manipulate specific colors.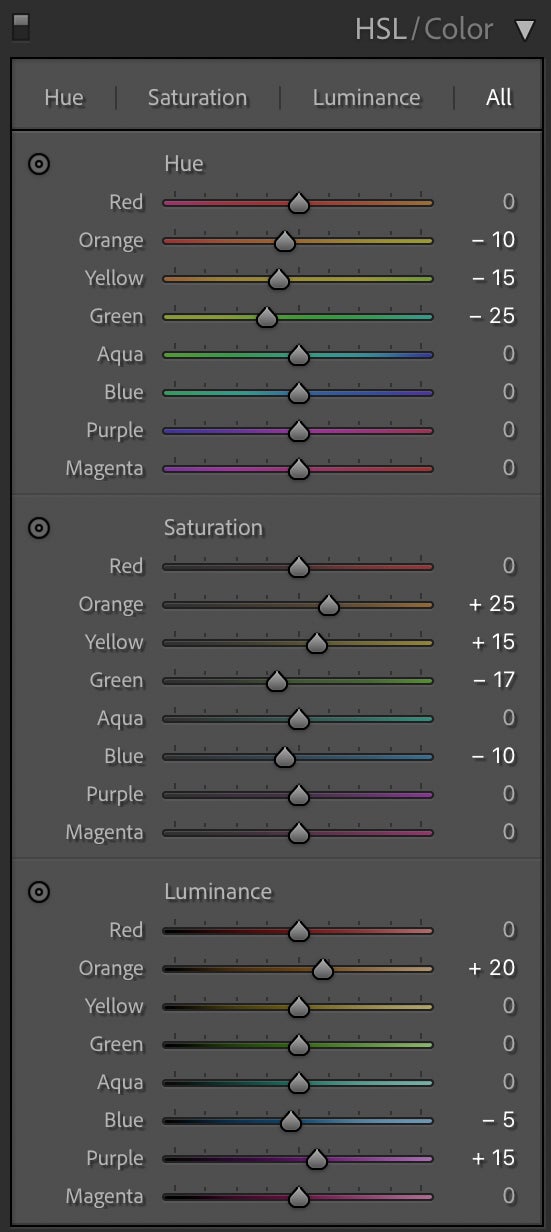 Once I was happy with the result, I was ready to share it with the world.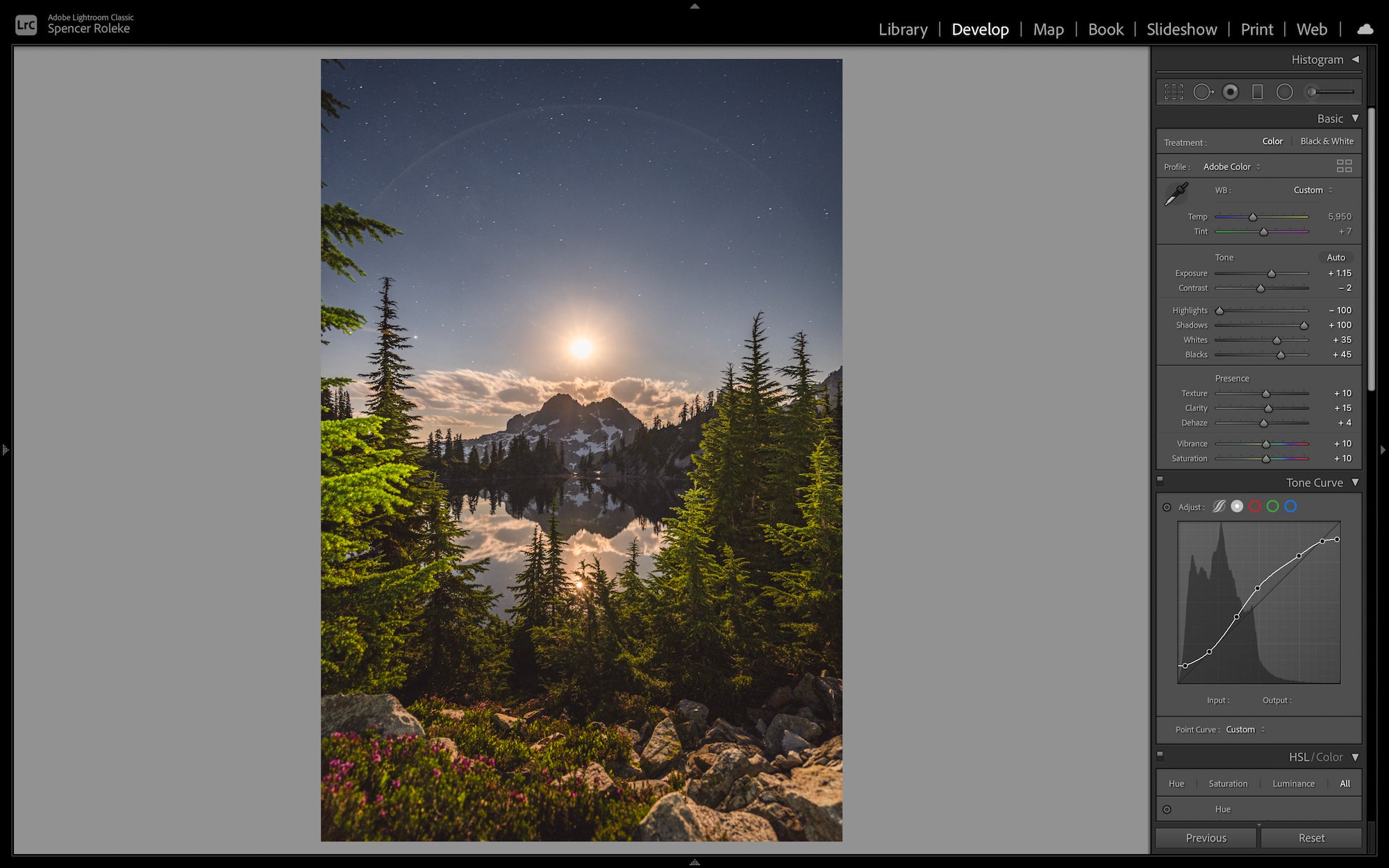 Join Alpha Universe and complete your public profile. It's free and you'll have a chance to be featured on Alpha Universe! Click here to learn more.