David Frietz (@frietzphoto) is a freelance content producer who works with a variety of outdoor brands like Scarpa, Black Diamond and Adidas. He's based in Utah and loves to explore and capture the beauty of the area's scenery. We recently came across this Milky Way image of his and connected with him to learn more about how he captured it. Keep reading to see how he created the composite with his Sony Alpha 7 III and Sony 24mm f/1.4 G Master.
Composite photo by David Frietz (@frietzphoto). Sony α7 III. Sony 24mm f/1.4 G Master.
Photographer David Frietz shares how he created this Milky Way and canyon composite with his Sony Alpha 7 III and Sony 24mm f/1.4 G Master.
The Scene
"I've been to this location a variety of times," says Frietz. "It's down near Hanksville, Utah. And I'd always wanted to shoot the scene with the Milky Way in the background. People do composites all the time and they always just impose a Milky Way that they took in a completely different location in the image. But I don't really like to do that, I like it to be as natural and as real-feeling as possible. So if I can shoot cool images, both foreground and background, within the relatively same period of time, then that's what I like to do. And every time I've been to this location it's been in the winter or late summer, so the Milky Way just wasn't in the right position for me."
Frietz and a friend decided they would go to the area to camp before canyoneering around there the next day. Using a free star tracker app called SkyView Lite, he saw that the Milky Way would be in the perfect spot to get the photo he wanted. They set up camp at night and around 4am Frietz woke up to see what they could capture.
Astro With The Sony 24mm f/1.4 G Master & Alpha 7 III
Frietz had the Sony 24mm f/1.4 G Master, a new addition to his kit, attached to his Sony Alpha 7 III camera. "This was my first time shooting astrophotography with the Sony 24mm f/1.4 G Master." says Frietz. "I actually got the lens specifically for shooting video, but I was really excited to use it for astro. I had shot astro before with the Sigma 24mm f/1.4, but I feel like the depth and the sharpness just weren't as good. I was super satisfied and pleased with how the 24mm f/1.4 G Master performed. It gave me great sharpness and the stars came out super clear. The color was amazing and had a ton of depth in it. And then, the size and the weight of the G Master is just way better than the Sigma that I had used before. So I was super pleased with how it performed all around."
He uses the Sony Alpha 7 III for its low light performance, one reason why he loves the camera. "Some people might say that the 24 megapixels on the Alpha 7 III can be a handicap, but I think it's the opposite, especially for shooting low light images and astro. Because it's only 24, it hardly gets any noise. So can really push your ISO boundaries and have little to no noise in your images. So that's one reason why I love the Alpha 7 III, because its low light is phenomenal. Better than anything else basically. I love my Alpha 7 III, I use it all the time. That's my go-to camera."
Getting The Shot
"It was pitch black out so I had my headlamp on to just kind of pan across the scenery I was trying to capture to make sure everything was in frame," explains Frietz. "I set my camera on my tripod and shot a variety of compositions to see what worked best. I wanted to make sure that I got the Milky Way without any light trails or anything – I just wanted it to be as clean as possible. I shot the background for about an hour that night, just moving around my tripod, setting things up, focusing and refocusing on the stars until I found my sweet spot where I had a low ISO, but still a really clean image of the Milky Way. I shot this using manual focus at a 25 second exposure."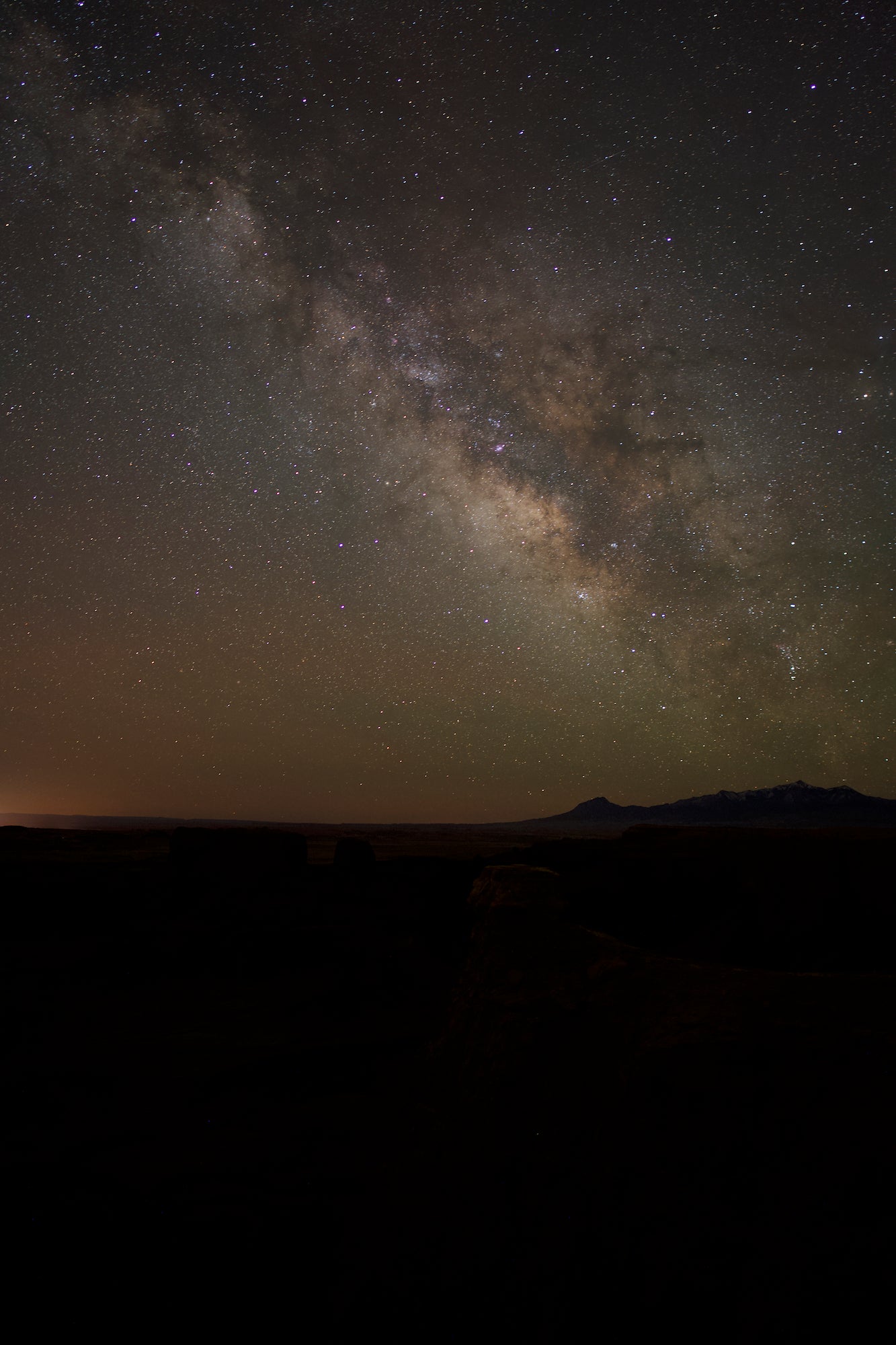 Photo by David Frietz. Sony α7 III. Sony 24mm f/1.4 G Master. 25-secs., f/1.4, ISO 1250
Once he was satisfied with his composition, he weighed down his tripod to keep his setup steady. Around 6am he woke up his friend and convinced him to come out in the brisk morning cold to sit in this spot while Frietz captured the photo that he had in mind.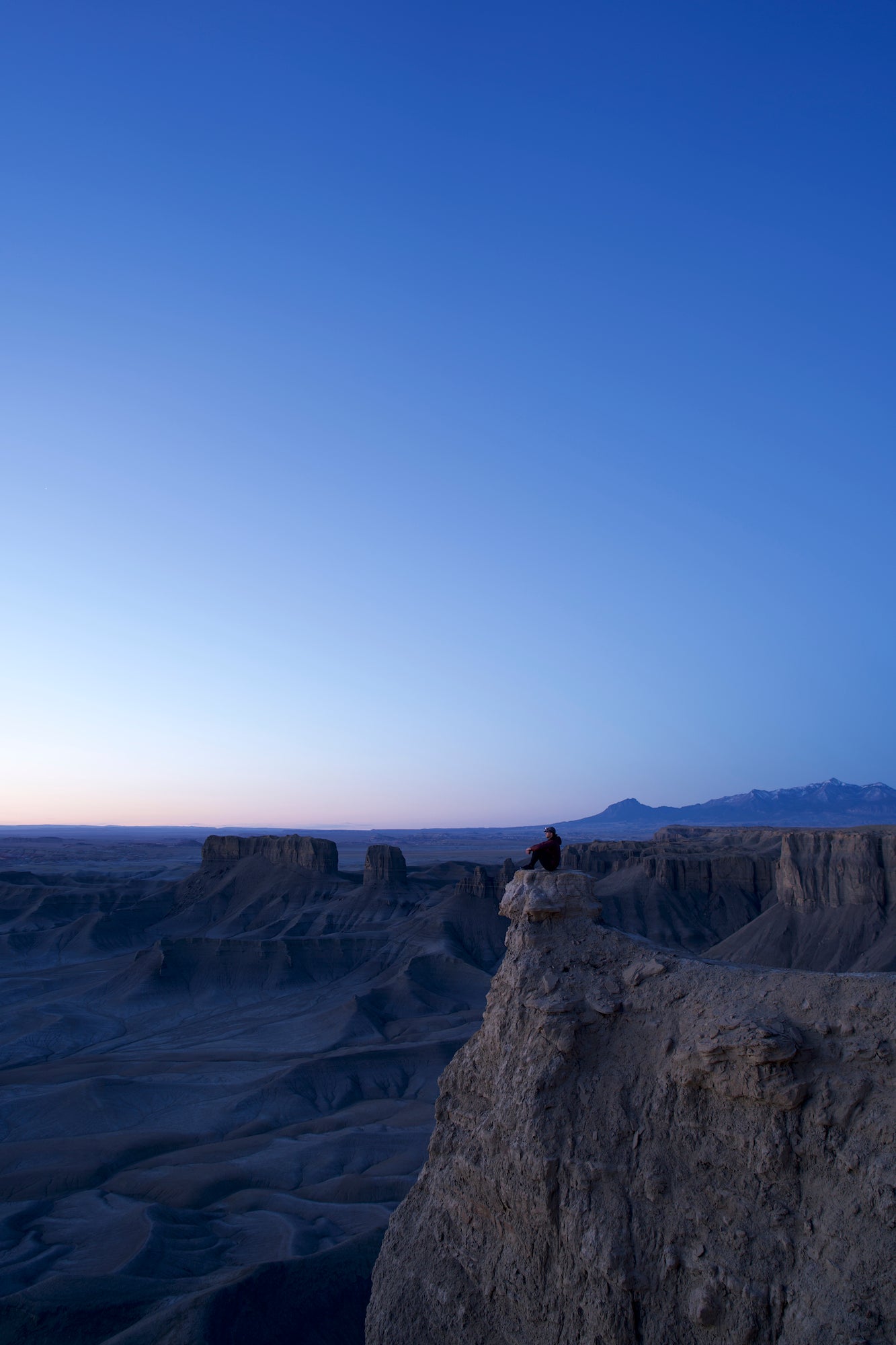 Photo by David Frietz. Sony α7 III. Sony 24mm f/1.4 G Master. 1/13-sec., f/2, ISO 100
Post-Processing
"First I import all of the images into Adobe Camera Raw and do some minor tweaks to settings, like blowing up some of the shadows. After that it was about a two-three hour editing process in Photoshop. First I just did a simple cut-out of the background Milky Way, and I copied that and pasted it into the foreground image. And from there on, I continue to blend the background and foreground so they kind of would match, and not look like two separate images. So I just do a lot of blending. I use a lot of the Dodge tool, a lot of spot correction, and I just play around with the different levels. It was a process but I kept working on it until it started to look like a single image."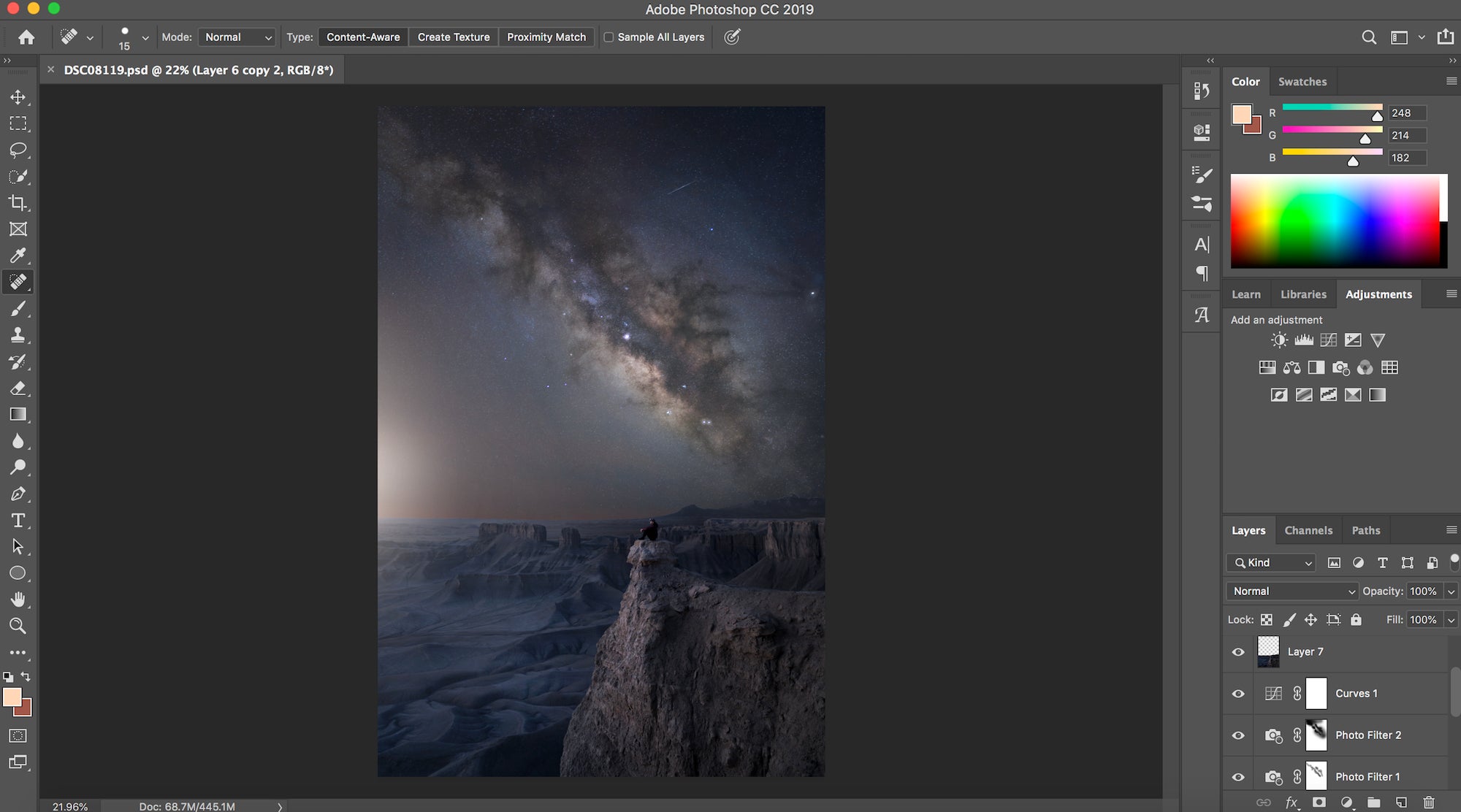 Color adjustments in Photoshop.