We're coming to end of our look back at the photos of 2020. In our penultimate installment in the series, Michael Hollender, Dane Isaac, Henry Tieu, Autumn Schrock, Renee Hahnel, Vincent Lim, Eric Ward, Phil Nguyen, Juan Flores, Shauna Wade, Max Boncina and Dan Marker-Moore of the Sony Alpha Imaging Collective share the image from the past year that was most meaningful to them.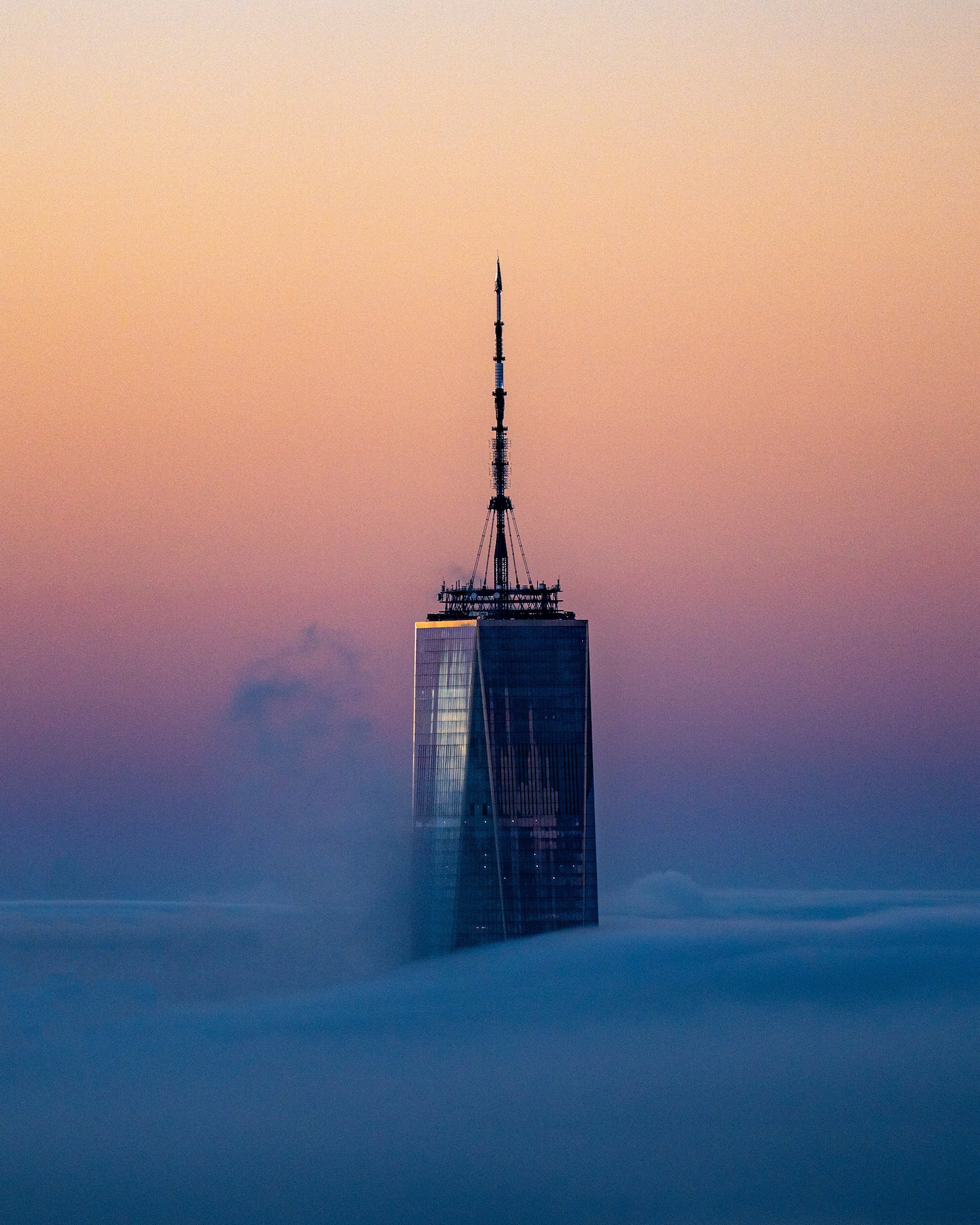 Photo by Michael Hollender. Sony α7R IV. Sony 70-200mm f/2.8 G Master. 1/500-sec., f/4.5, ISO 500
"Life Hack: Plan for the worst and hope for the best. Coordinating a sunrise shoot from the highest outdoor sky deck in the Western Hemisphere has its challenges, yet we are always at the mercy of Mother Nature. 24-hours prior the weather was looking great, clear and warm which is rare in November. Call time was 5:15 a.m. for an early sunrise. When I made it to the sky deck it was not only foggy but steamy. The warm November weather caused the entire deck of windows to sweat and fog over. It was virtually impossible to photograph through them. Luckily a staircase on the deck allowed me to get above the windows. After a few minutes the clouds dropped just enough to allow the Freedom Tower to peak through giving me this one of a kind photograph and experience. Karl the Bay Area fog came to NYC this morning and he is welcome back anytime!"
"I have always lived to be optimistic and make the best of everything. The abundance of lemons in 2020 still wasn't enough to keep me down. This opportunity to photograph sunrise from Edge NYC came up and I pivoted all my built up creative vibes to this moment and up until the end where nothing seemed to line up right, I was blessed with the unimaginable. Words to live by: 'Optimism Always Wins!'"
Dane Isaac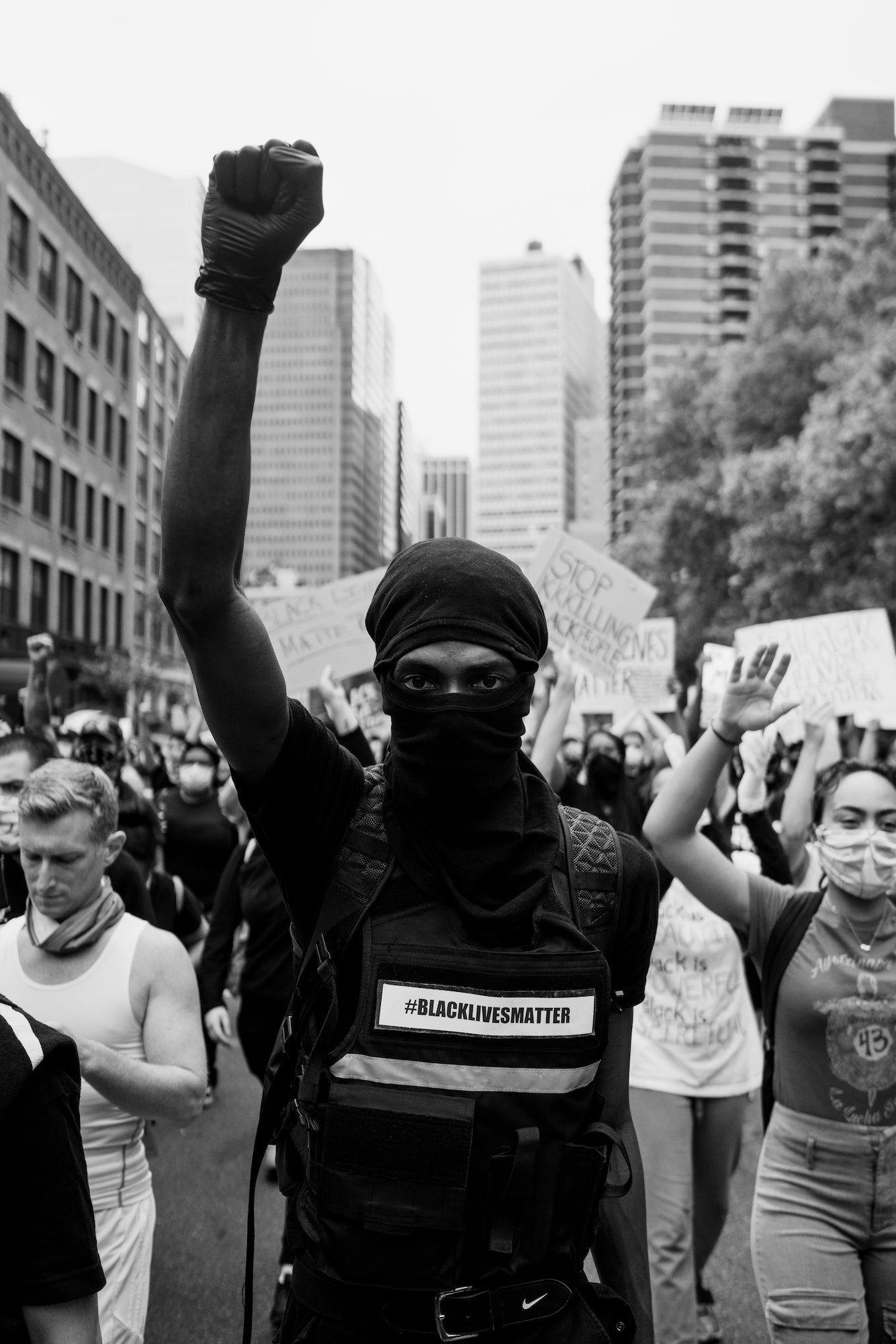 Photo by Dane Isaac. Sony α7R III. Sony 35mm f/1.4. 1/6400-sec., f/2.8, ISO 1000
"This photo is from a few days after the video of George Floyd's death surfaced on the internet. Prior to this I have been to two protests but neither of them were organized or to the size of this one. I was supposed to meet with a few friends and I spent some time sorting through the crowd to find them. With my eye in my viewfinder, the first glimpse I got of my group of friends was this frame."
"This photo represents the endless strife black people have dealt with in America. Countless marches, vigils and protests yet in the middle of a global pandemic we still had to do this. However, the fact that the world mobilized despite during a pandemic risking their lives to stand up to the many injustices, this was consequential."
Henry Tieu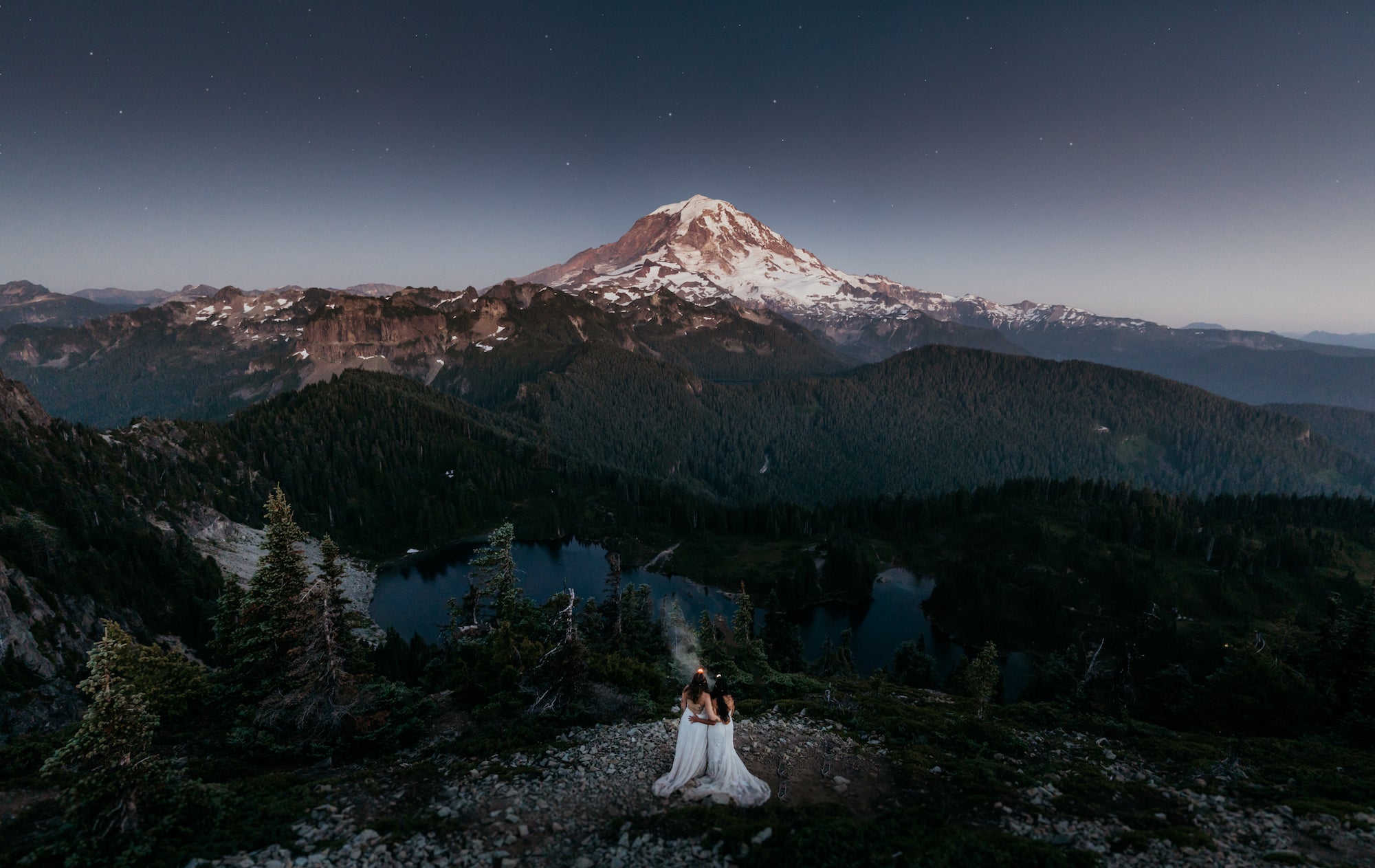 Photo by Henry Tieu. Sony α7 III. Sony 24mm f/1.4 G Master.
"Appreciating the light as it is has been a major point of focus in my photography journey. As the day is getting dark as it's coming to an end, I pause photographing and tell my couples to forget about photos and just look around to take in the last moments of their wedding day. I often tell myself 'There's always light in the dark.' I use that line as a metaphor to remind myself to keep going even when everything around just seems like nothing but darkness. I also use that line literally when it comes to finding light in photography. In this photo, as Jess and Vanesa put on their headlamps and were about to hike down, I wanted to capture one last image for the couple to remind them how Mt. Rainier was glowing in the dark. I had Jess and Vanesa look at the mountain and took in the last moment of their day. Knowing raising my ISO too high would cause too much noise, I slowed down my shutter speed and took a total of 12 individual photos that were later on stitched together in Photoshop to create this image. I really love that by me saying, 'There's always light in the dark' to myself as a way to remind myself to keep going, to never give up, to find that light in life is now my reminder to find light within photography as well."
"I've always been a huge believer in the fact that things in life happen for a reason. When something happens, good or bad, I often go with what life presents and try not to question so much. When Jess and Vanesa called me, shared with me their hearts why they needed to postpone their elopement indefinitely for personal reasons, I never asked them to explain any further. I just took their words and gave them time and space to process everything. The couple reached back out again right in the middle of my busy elopement season and I opened my calendar for them. We planned on this new location in less than a month. This was the first trail Jess and Vanesa hiked when they moved to Washington. This was the first trail I hiked when I started photography. In a way, all the stars aligned for us to have this gorgeous day happened. This image is a testament of allowing life to take you through whichever direction it throws at us. Sometimes, we cannot always control everything in life but if we go with it, we can always find beauty on the unknown road."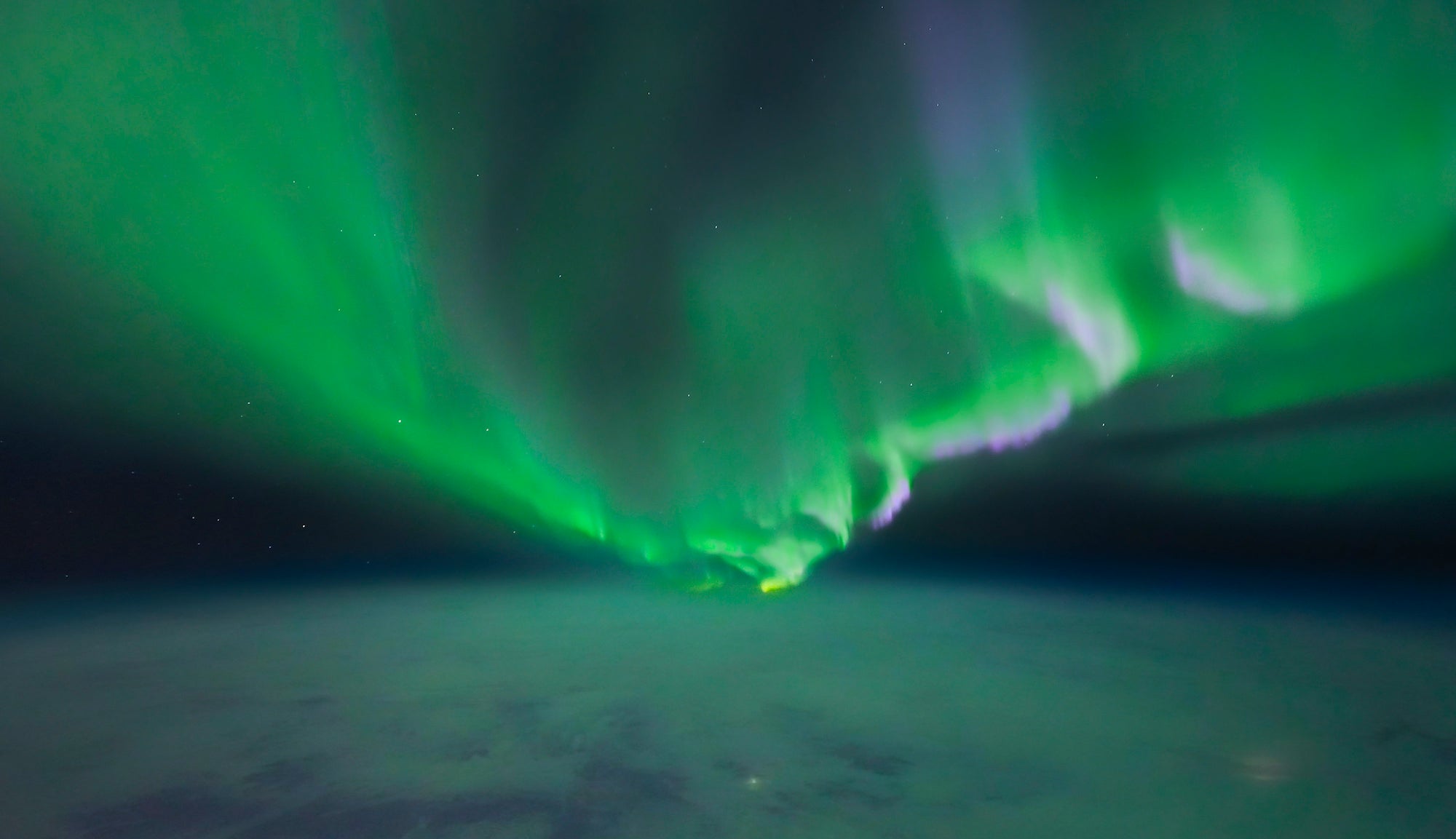 Photo by Autumn Schrock. Sony α7S III. Sony 20mm f/1.8 G.
"This photo is the culmination of a year and a half of researching, planning, and engineering to send an α7S III up into the stratosphere to capture higher quality footage of the aurora borealis than ever before. Me and my team (Nate Luebbe and Austin Smith) created a documentary about the experience that you can check out HERE."
"What's more meaningful than seeing your dreams become reality? This was the challenge of a lifetime, and it feels tremendous to have succeeded after so much hard work and numerous setbacks. I'll never forget this journey and what it taught me: no idea is out of reach. Push yourself and push the boundaries of what you think you're capable of. If you dedicate yourself to an idea, you absolutely can succeed."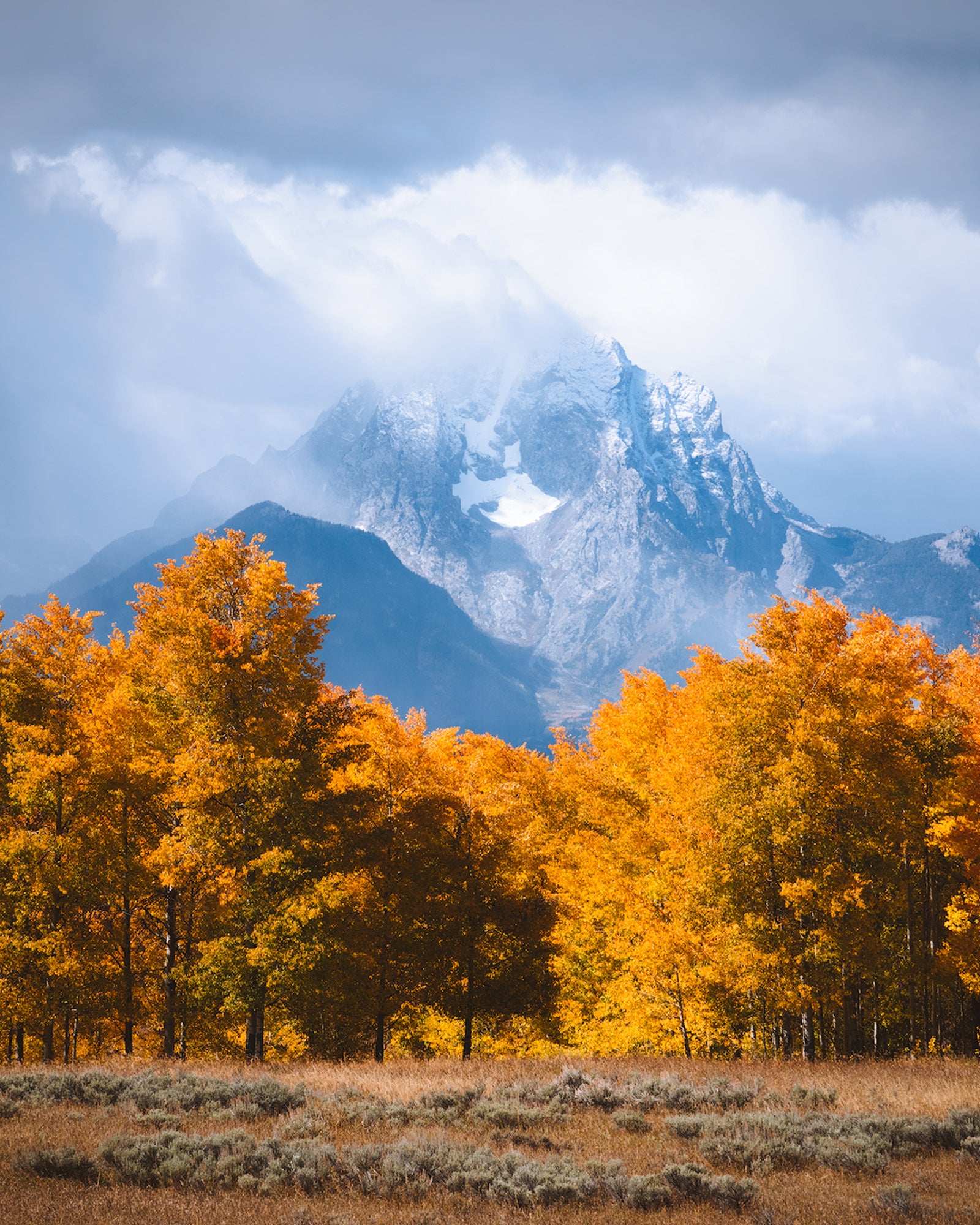 Photo by Renee Hahnel. Sony α7R III. Sony 70-200mm f/2.8 G Master.
"We drove around the bend and saw this magical scene in front of us... golden leaves and stormy dark blue sky perfectly framing Mount Moran. It wasn't even a question about whether or not we would stop and capture the moment."
"This photo is meaningful to me because it encapsulates a day of tumultuous yet beautiful weather conditions and the feeling of adventuring through wild country. One minute it was snowing and the next the sun was out, every hour offering a different atmosphere for capturing photos. I was traveling with friends and we spent the day creating, laughing, and making some of my favorite 2020 memories."
Vincent Lim
Photo by Vincent Lim. Sony α7R III. 1/100-sec., f/5.6, ISO 100
"Spinner dolphins frequent the waters off of Hawaii, and on some mornings they come in close to shore. You can tell they are in there by the sunlight glistening off their fins and the incredible acrobatic spinning leaps out the water for which they get their names. With my underwater housing, I was able to swim alongside them for hours and capture every moment of the magical experience."
"This image is special because as someone who was born and raised in Hawaii, we are tied to the ocean in many ways. Swimming along side them gives you goosebumps as you are not only able to hear them communicate in their pods, but also swim in complete unity, play amongst themselves, and leap out of the water with grace."
Eric Ward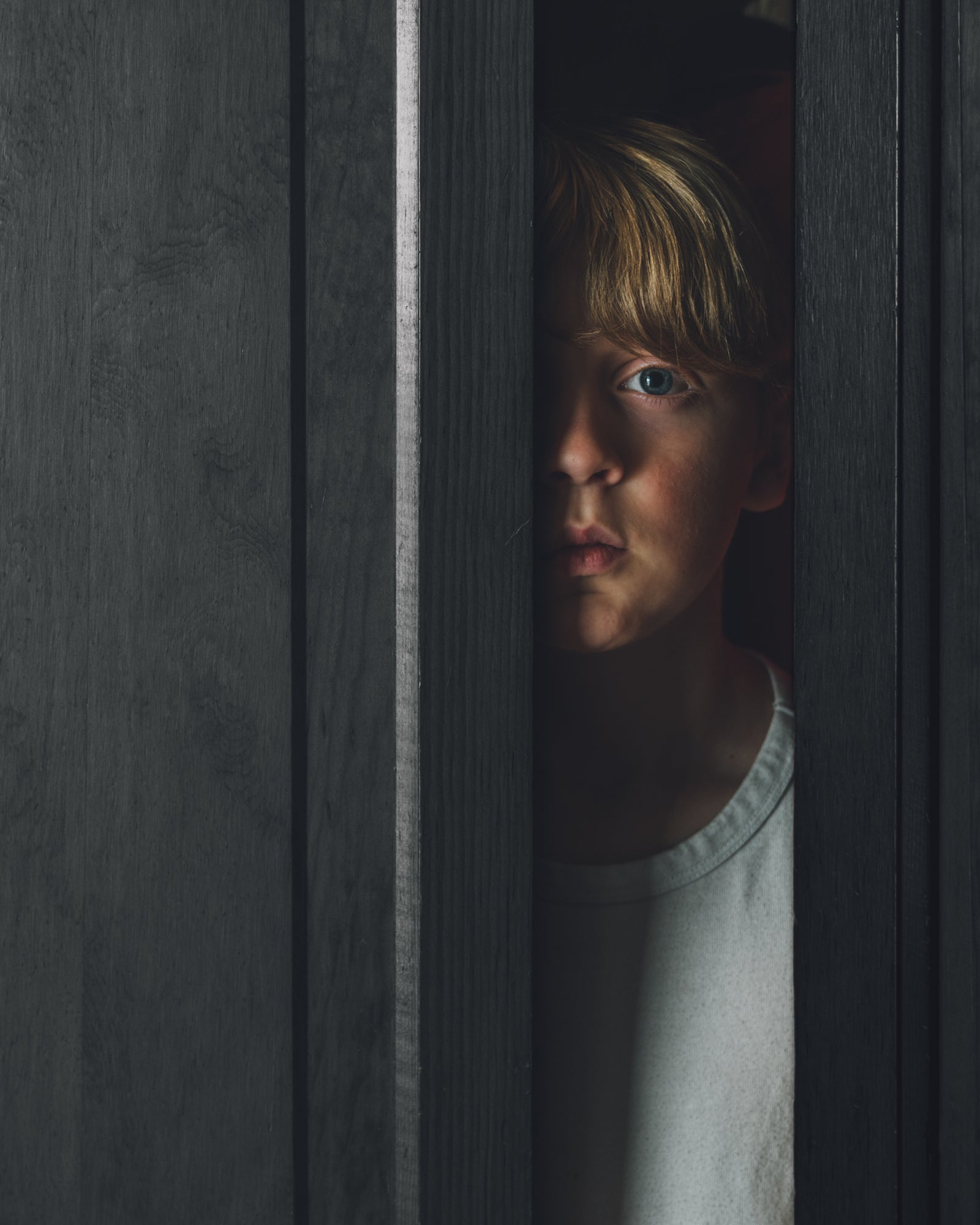 Photo by Eric Ward. Sony α7R III. Sony 24-70mm f/2.8 G Master. 1/30-sec., f/3.2, ISO 200
"In the early days of the Ohio's lockdown my kids found themselves looking for ways to entertain themselves around the house. My son, Cole (age 10 at the time), was playing hide-and-seek for the first time in years. He successfully hid in the coat closet, so well that I couldn't find him for several minutes. When I finally found him, this was how he revealed himself to me. I was struck by how the light and shadow conveyed how it seemed he and children his age all were feeling about the changes they were all suddenly being subjected to without much understanding."
"Ohio was one of the first states to close all schools in 2020, as the spread of COVID-19 quickly across the state. On March 13, 2020 my classroom of 4th graders, as well as my own three children left their classrooms, teachers and friends for the last time of that school year. As an educator and a father, the mental and emotional challenges our children have faced have been like none they've ever experienced. For me, the image represents the worry and unknown all of our kids were feeling during those first few weeks."
Phil Nguyen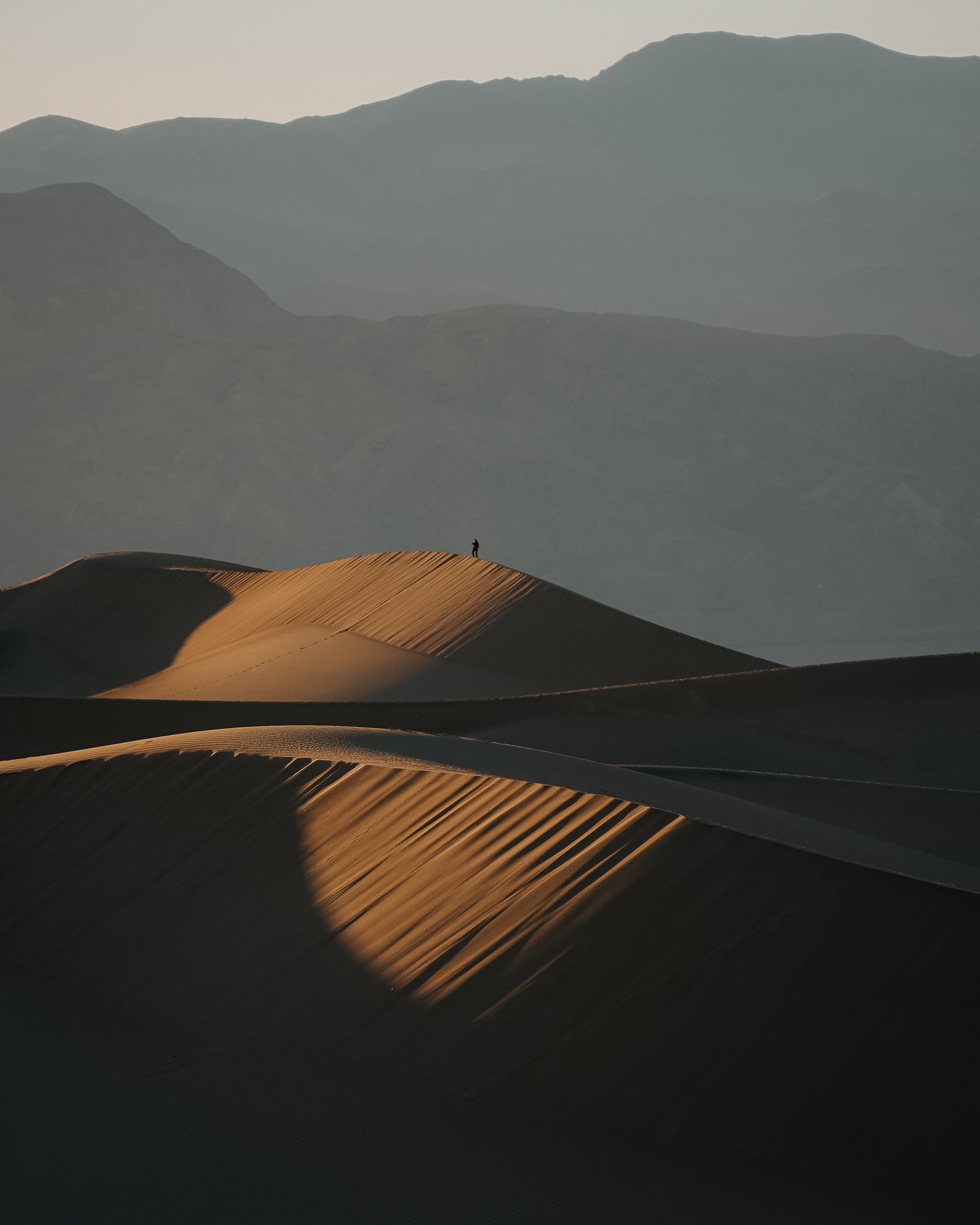 Photo by Phil Nguyen. Sony α7 III. Sony 70-300mm f/4.5-5.6 G. 1/200-sec., f/5.6, ISO 50
"This photo was taken after a three-hour drive through the night to catch sunrise in Death Valley National Park. The way the light hits the sand dunes and accentuates these incredible patterns makes the desert one of my favorite places to visit and photograph."
"This photo represents the last time I was able to go on an adventure before lockdowns were set in place due to the spread of COVID-19. To me, it represented a time when things were "normal" and the world was in a calmer state. Not knowing what the next few months would bring, I held this trip as one of my favorite, worry-free trips of the year."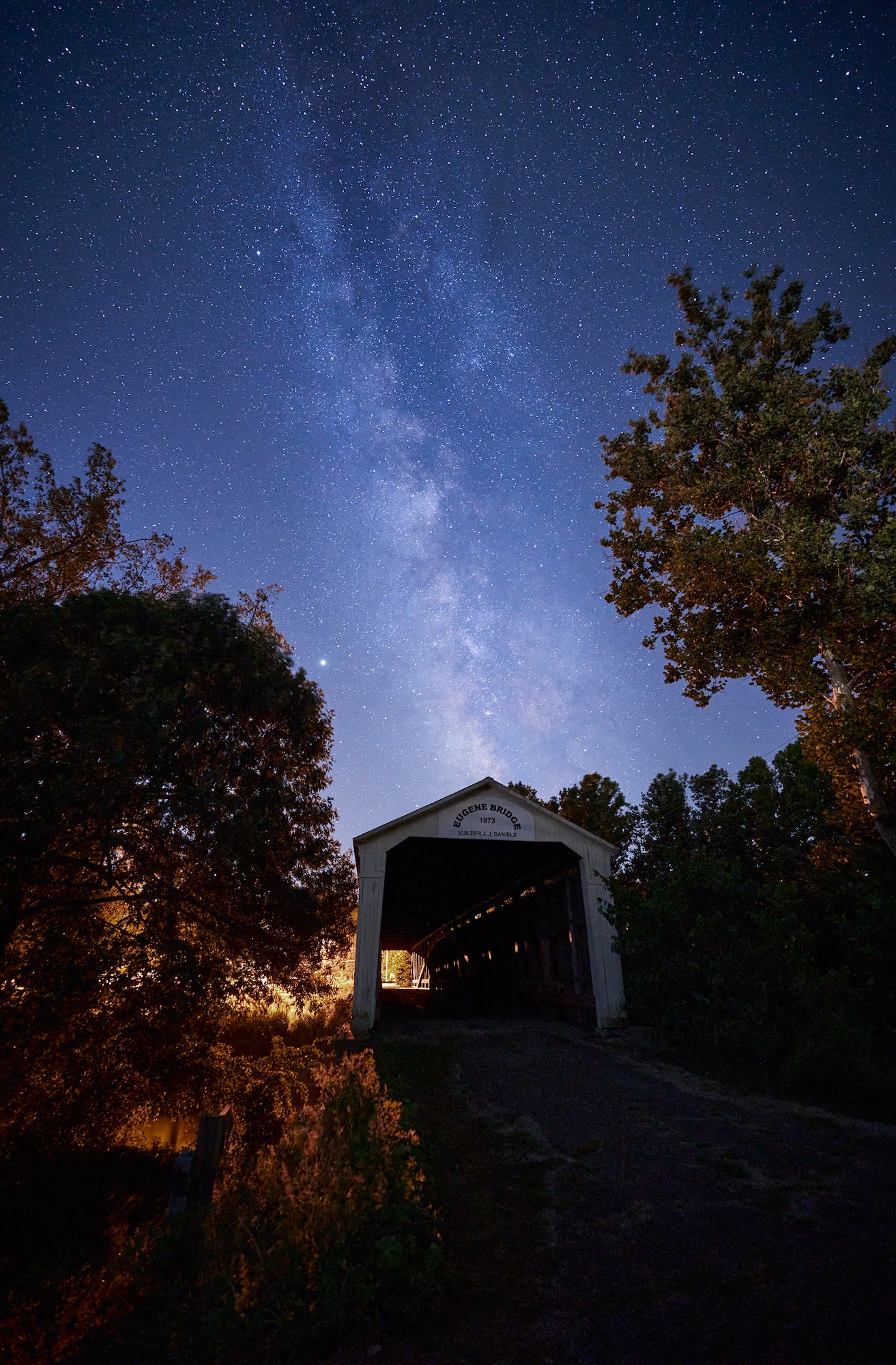 Photo by Juan Flores. Sony α7R III. Sony 16-35mm f/2.8 G Master.
"Living in Indiana, light pollution is standard. When documenting the night sky, I'll bring my camera gear, tripod, night sky filter (from Breakthrough Photography), and a headlamp (so I can see where I am going & one with red light mode for adjusting camera settings out in the field). Before venturing out, I'll input my astro settings and adjust slightly when I arrive to the location. Since this angle was on a hill, I adjusted my tripod legs so my composition was level to the horizon. Took a few test shots to adjust the composition to my liking and voilà!"
"I made a goal to document the night sky in 2020 due to a deep depressive experience that hindered my photo excursions in 2019. With the pandemic affecting everyone in some aspect, my depression and anxiety increased in unforeseen ways. May 2020 had a huge life experience as I made a second suicide attempt. I felt stuck. I felt alone. I felt like a burden. I luckily have a safety network that helped me feel safe enough to get through that moment. As the days went by, I was reminded of one of my goals for 2020. 

Not only did I meet my goal to photograph the Galactic Center at least once this year, but I was also able to do so thrice! I am really proud of the work to adapt & accomplish my plan & persevere through the challenging mental road."
Shauna Wade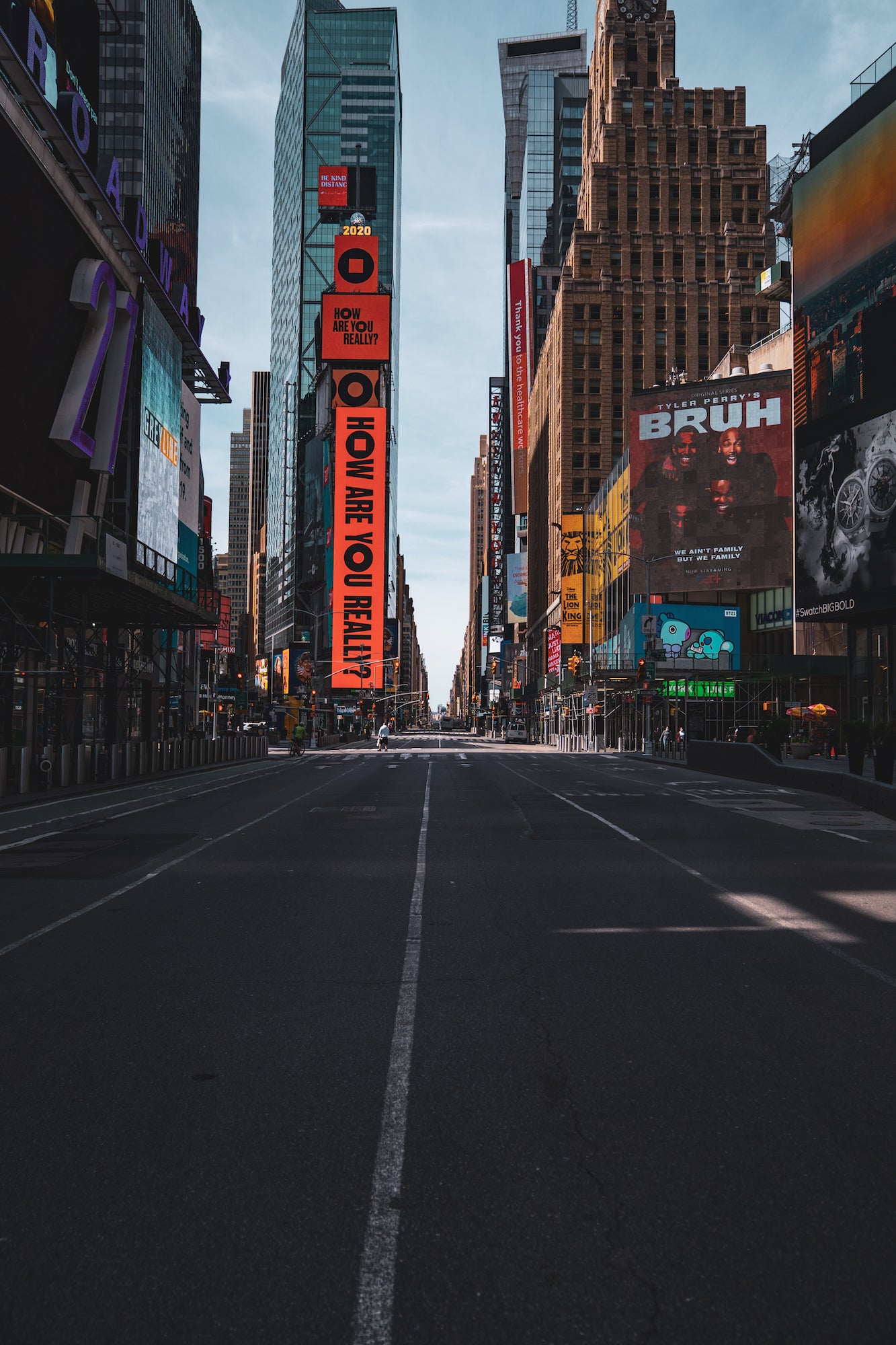 Photo by Shauna Wade. Sony α7 III. Sony 24-70mm f/2.8 G Master. 1/1250-sec., f/3.2, ISO 100
"I took this photo of Times Square during the height of the pandemic in May, 2020. This is one of, if not the busiest places in New York and it was virtually empty, like a ghost town. I was compelled to capture it in rare form!"
"It was important for me to document how much of an impact it made on one of the greatest cities in the world- New York. To have an image like this in my catalog is a rare capture, and I am proud to be the owner of an image that will go down in history as one taken during a unique time for the world!"
Max Boncina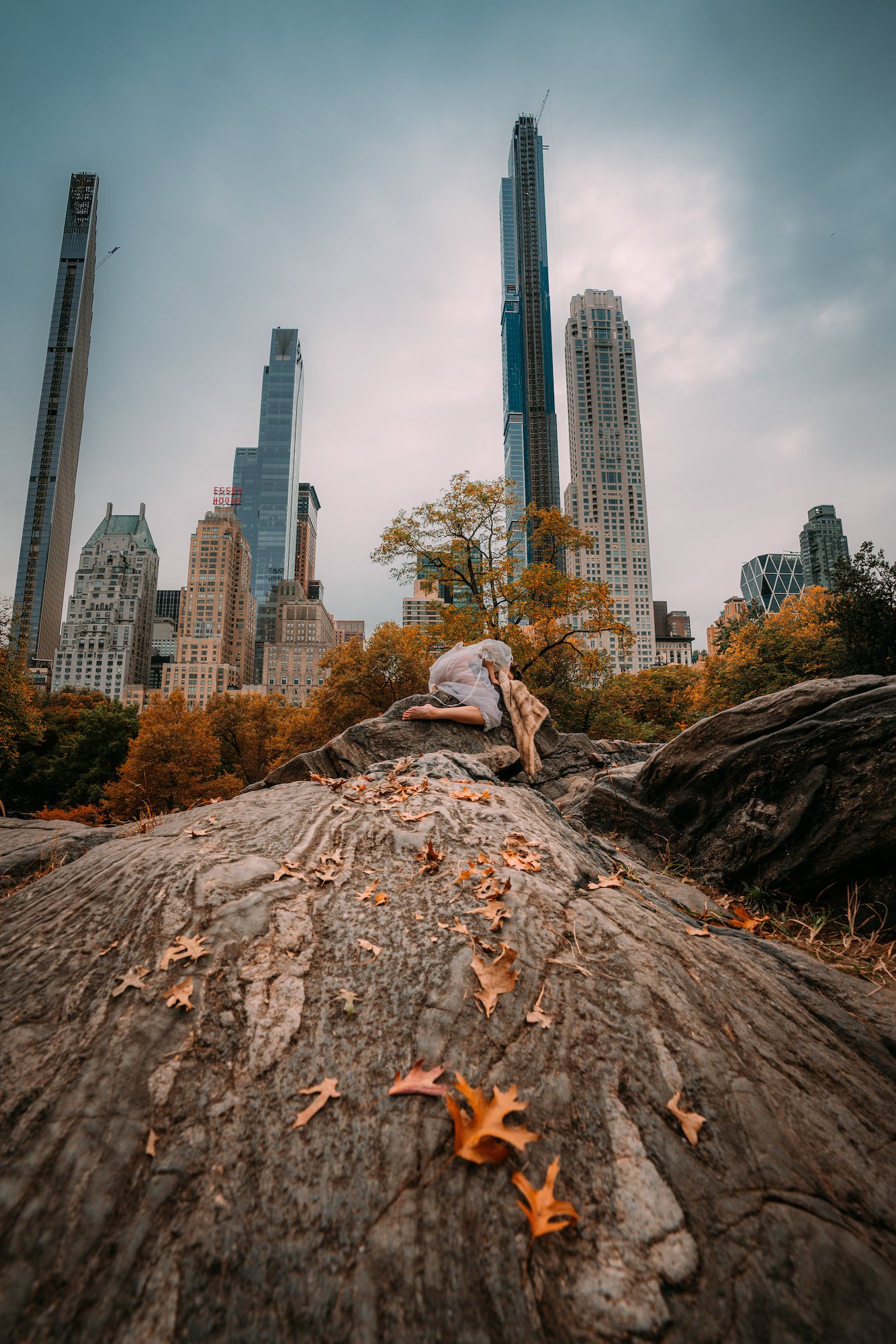 Photo by Max Boncina. Sony α7R III. Sony 16-35mm f/2.8 G Master. 1/125-sec., f/5, ISO 100
"Seemingly every New Yorker was in Central Park this warm Autumn Sunday. Evidently many had the same thought, 'What a day to capture the Fall colors!' I had asked my friend to pose in a specific area so as not too include several dozen impromptu 'models.' That is when I noticed the leading lines from the exposed bedrock. It led perfectly to her and then further on to the epic Manhattan skyline."
"Portraits are evocative. Therefore I seek out abandoned places that may augment the storytelling even further. However, a bucolic Central Park is not what I would have envisioned on this October day. At first, I struggled to find my signature. Yet, with the great help of my friend's sublime poses and the stunning backdrop, I came away with this image. I am so fond of it; for, I was able to adapt my style to the surroundings successfully. Furthermore, I came away with an even greater love for my beloved New York. A city that has suffered so much this year. Yet remains beautifully and defiantly strong."
Dan Marker-Moore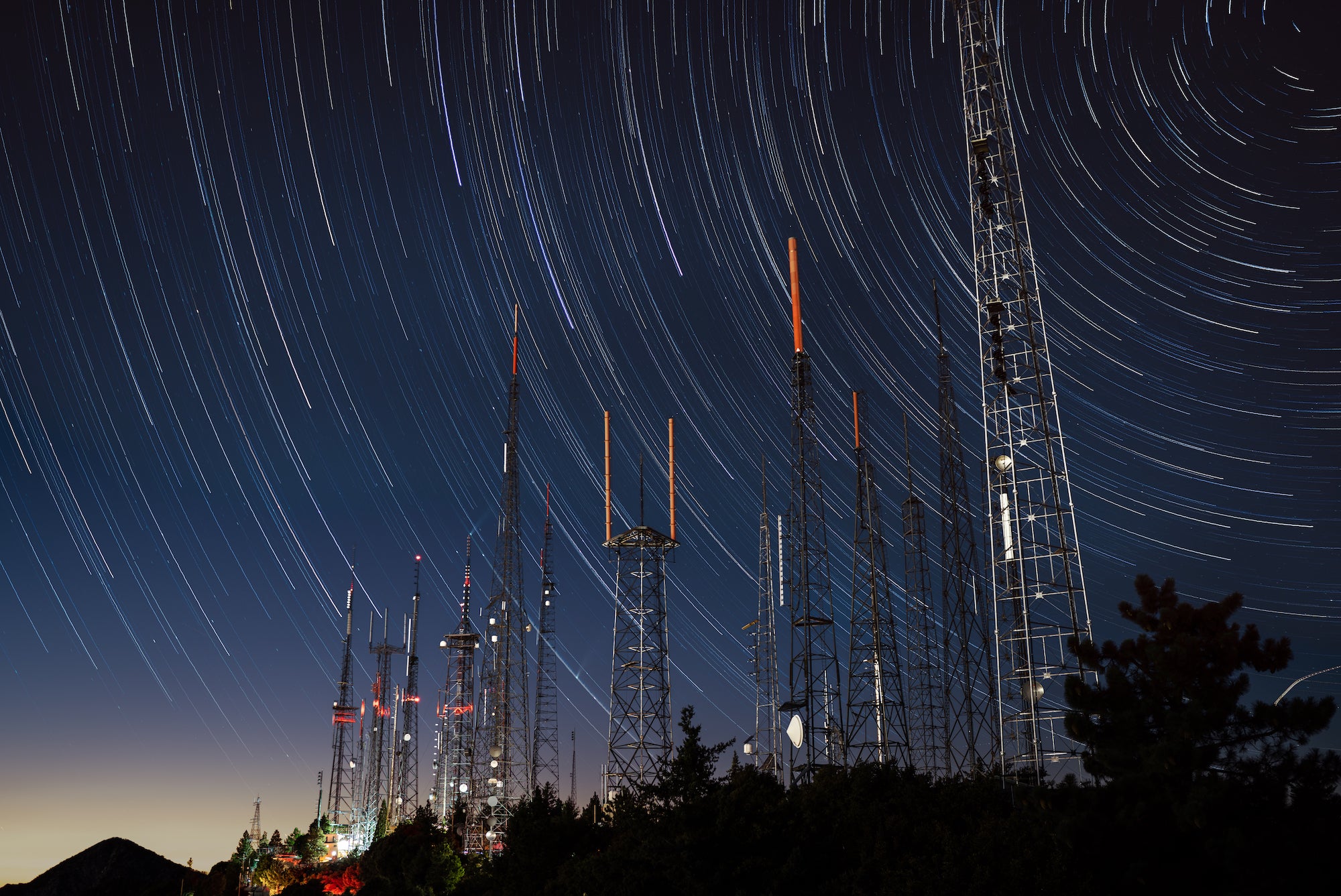 Photo by Dan Marker-Moore. Sony α7R III.
"NEOWISE Comet shown in a composite stack of an hours worth on images. This was one of the first times I got out to take photos after the initial lockdown in Los Angeles was lifted."