Sony Artisan of Imagery Pete McBride began his photographic life as a journalist. Working as a reporter at a regional paper, The High Country News which covers 10 states, McBride ended up taking some photos for a story he was working on. Even before he had completed writing the piece, he was getting accolades for the images. The first flickers of a light went on in his head at that moment. McBride hadn't studied photography in school, but as he started to see the possibilities, he began to learn on his own. This was in the days of film and learning to shoot and process black and white film progressed to the less forgiving transparency emulsions. With his learned skills catching up with his innate talent, it wasn't surprising that McBride's road led to the doors of National Geographic. We pickup the story there in an exclusive Alpha Universe interview.
Alpha Universe: How did you get connected with National Geographic?
Pete McBride: I got involved in a project, where we flew a World War I bi-plane from London to Cape Town, South Africa. I helped with several aspects of the project including fundraising. In exchange, I was able to go as the photographer and writer. I'd been working for some newspapers and magazines at a smaller level and I knew this had great potential as story. The plane was an exact replica of the first airplane that ever flew through Africa so it was an aviation adventure reenactment story. We ended up crashing once so it ended up also having some good misadventure around it. I sold that to National Geographic and they let me write it as well and that's when I got my foot in the door.
Alpha Universe: Did things keep rolling with The Geographic from there?
Pete McBride: I think you're only as good as your last story, so it's never easy. In my view, you have to constantly define yourself and prove yourself because there's a long list of talented people out there that tell stories visually. You always have to come up with new and interesting ideas. I've done a lot with them since that first story. I've written, I've done TV work, I've done books, I've done still photography…I think I've worked in just about every category you can find there over some 17 years, and it still comes in waves.
Alpha Universe: What's been your favorite work for The Geographic?
Pete McBride: I like writing, but there are much better writers than me. It's a different part of the brain. But I love doing a magazine story with them because they're one of the only publications left that really put the resources and the time and the energy to powerfully-told and well-edited stories.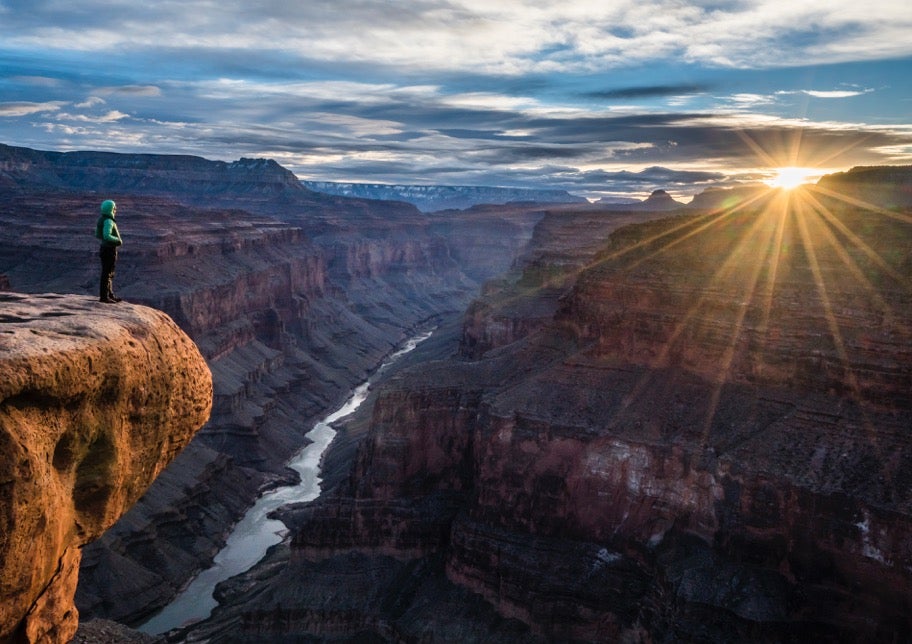 Alpha Universe: You've made several films about the Colorado River and about other rivers. What is it that draws you to rivers?
Pete McBride: I love rivers. I grew up on them. I like fishing. I like boating. I like desert landscapes. I like mountain landscapes. I like wild places. Against that perspective, I was amazed that the story of The Colorado River wasn't being told in a broader spectrum. I think it made me realize that our rivers are the arteries of the planet. They're our lifelines. We can live without oil with some big, drastic changes, but we can't live without fresh water. To see these stories not being focused on made me think I should be one of the people that tries to change that so I've just tried to focus my attention in that arena. I'm just one human trying to make a difference and create a big change, but hopefully some people will to see it and learn about it, that might not have otherwise.
Alpha Universe: Recently and quite famously, you hiked the Grand Canyon, tracing the Colorado River there. How did that project come about?
Pete McBride: I was asked to go give a talk about my Colorado River project and water at the Grand Canyon by the National Park. And then when I was there, they invited me to walk down into it and stay at one of the ranger huts down at the bottom. I had the good fortune to hike with some of the long-time Grand Canyon rangers and they started telling me about some of the things that were happening and some of the development pressures. It made me think, I should come back and look at that. So I reached out to a friend of mine who's written a book on the Grand Canyon, Kevin Fedarko, and we started talking. I got this crazy idea that maybe we should just walk the park. It goes back to what we were talking about with finding new ways to tell a story so we're not redoing the same things.
Very few people have walked the length of the Grand Canyon. It's just incredibly challenging. Actually, more people have stood on the moon then have walked the length of Grand Canyon National Park. It's really an extreme hike and it became something of a personal challenge, but really it was a way to talk about the park itself and what's happening there. The issues in and around The Grand Canyon are really happening on all sides of the park and all four points of the compass.
So a year later, after 800 miles, 400,000 vertical feet and some 30 pounds of body weight, I was able to finish that project. All told we hiked for 71 days, went through 12 food caches, seven or eight pairs of shoes and two girlfriends lost between Kevin Fedarko and me. The Grand Canyon basically consumed us.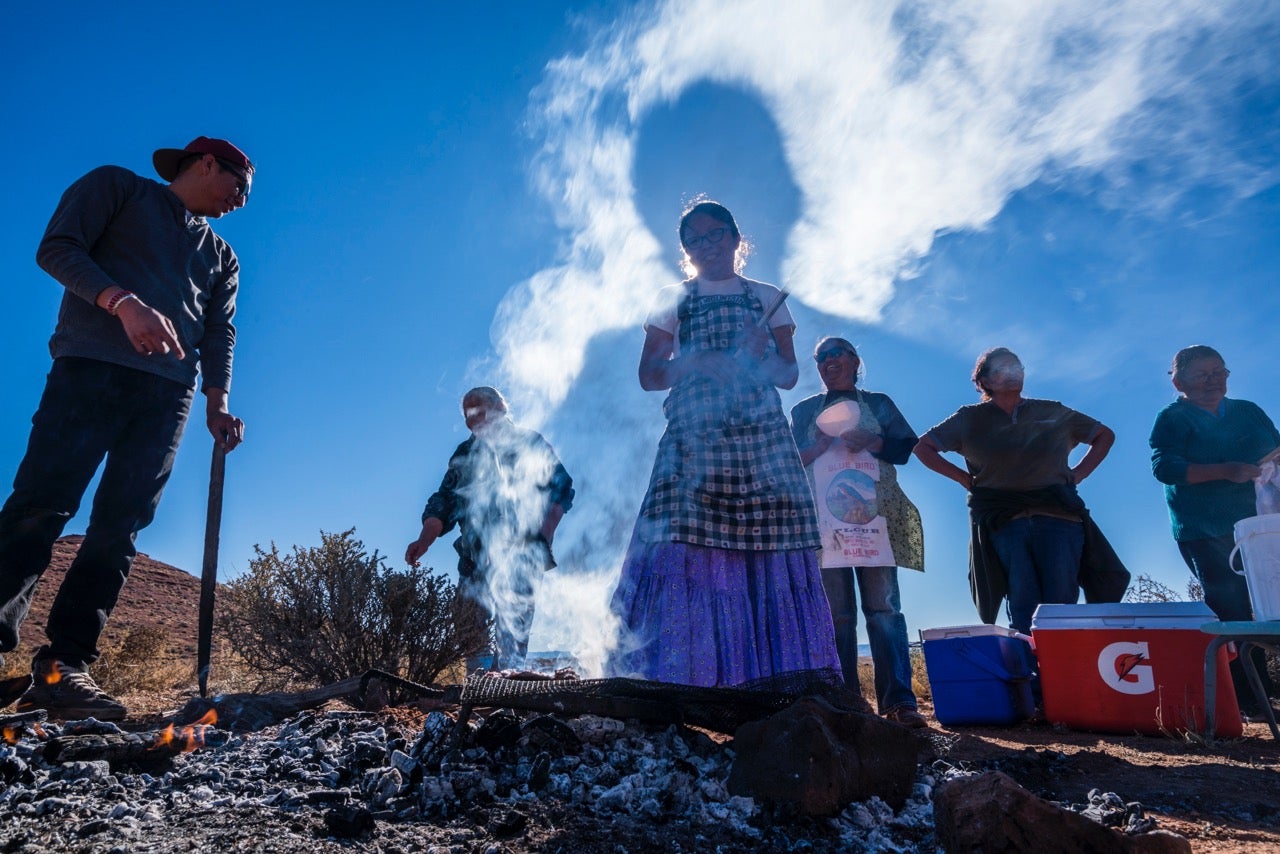 Alpha Universe: That's an extraordinary saga. How did you record the whole thing?
Pete McBride: Through all of it I used one camera and mostly one lens: the α7R II and the 16-35mm f/4 lens. I brought the lightweight 70-200 f/4 occasionally, but I barely used it.
Alpha Universe: How did you choose your camera gear for this expedition?
Pete McBride: I wanted something as light as possible. We became very disciplined about what weight we carried because we were carrying everything on our backs. There was frequently no trail so we were climbing up and down a lot. Sometimes it was technical climbing and sometimes not, but there was always a lot of loose rock. Physically it's just incredibly demanding. The thought of going in there with typical DSLR camera set-up was impossible.
I tried to start with two cameras because the Sony cameras are light, but I couldn't even do that. My pack would weigh around 45 to 50 pounds which is a lot. Also, as part of my gear, I had to carry a solar charging system and a miniature tripod for shooting video and time lapse so I really had to focus on being light everywhere I could. So I got my camera system bag to 14 pounds with the α7R II and two lenses. Like I said, I carried the 70-200mm some, but if you look at the story in National Geographic, you'll see that pretty much the whole thing was shot with the 16-35mm.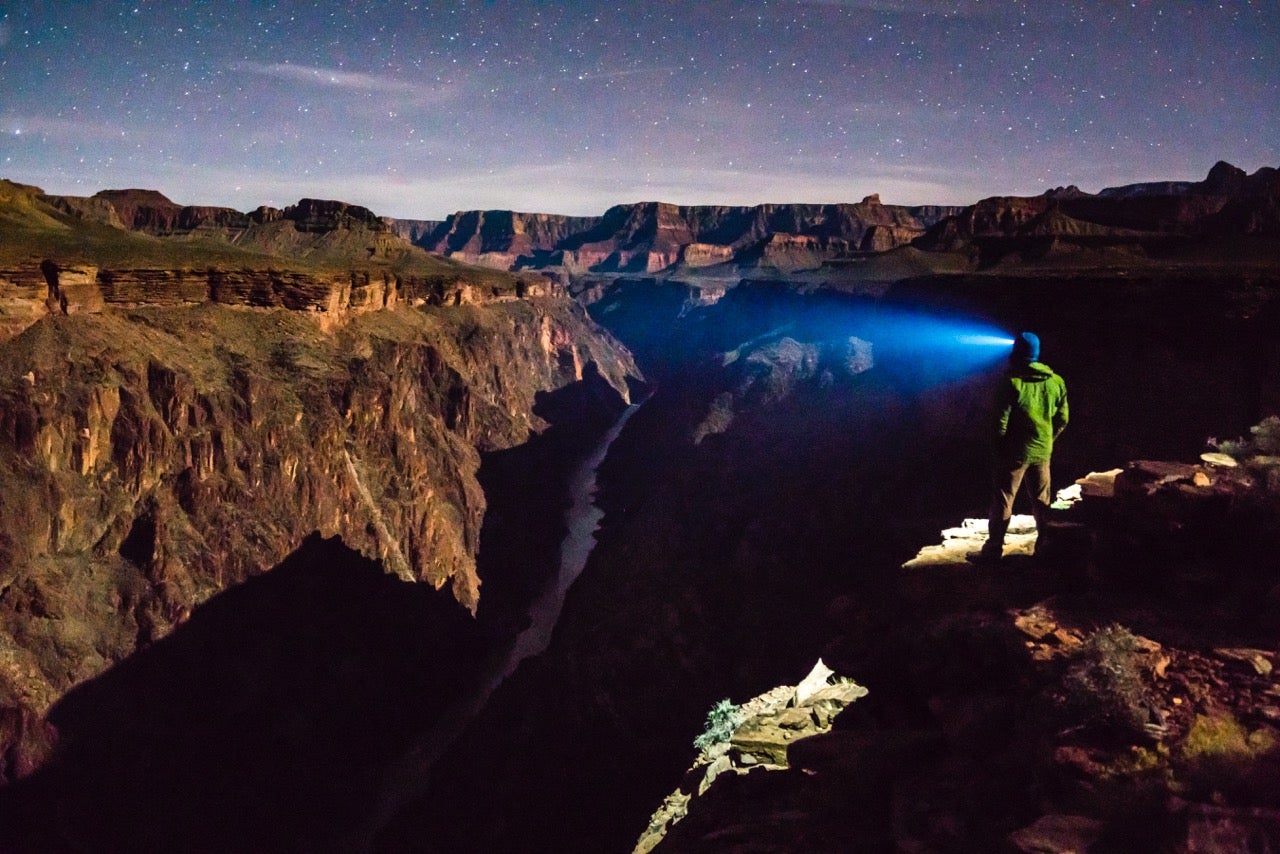 Alpha Universe: You were using the Sony gear for the trek. Since finishing it, did you switch over to Sony completely?
Pete McBride: Oh yeah. Sold, completely. The cameras are revolutionary. They're great. Between the low-light capability and the light weight and the fold-out rear monitor and the 4K video and the sensor quality, it's just really impressive. I was doing a lot of low-light starlight time-lapse shooting. No other camera could've handled it at that level.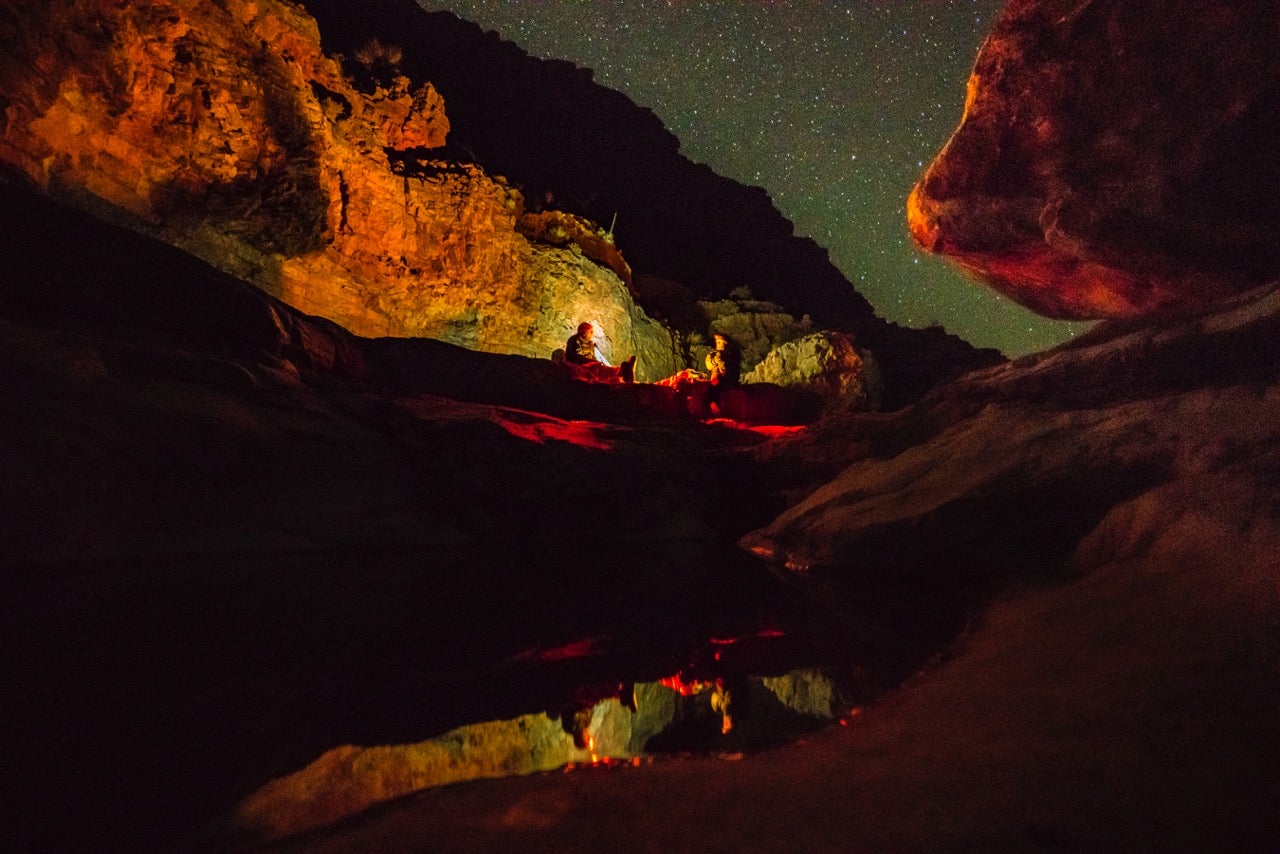 Alpha Universe: Is the 16-35mm your go-to lens?
Pete McBride: Normally I would be a 24-70mm guy, but the Grand Canyon is so incredibly huge. As I was trying to capture that scale, it was nice to have a wide focal length. Plus, when you see the river of stars that flows over you at night and you try to document that, you need something wide.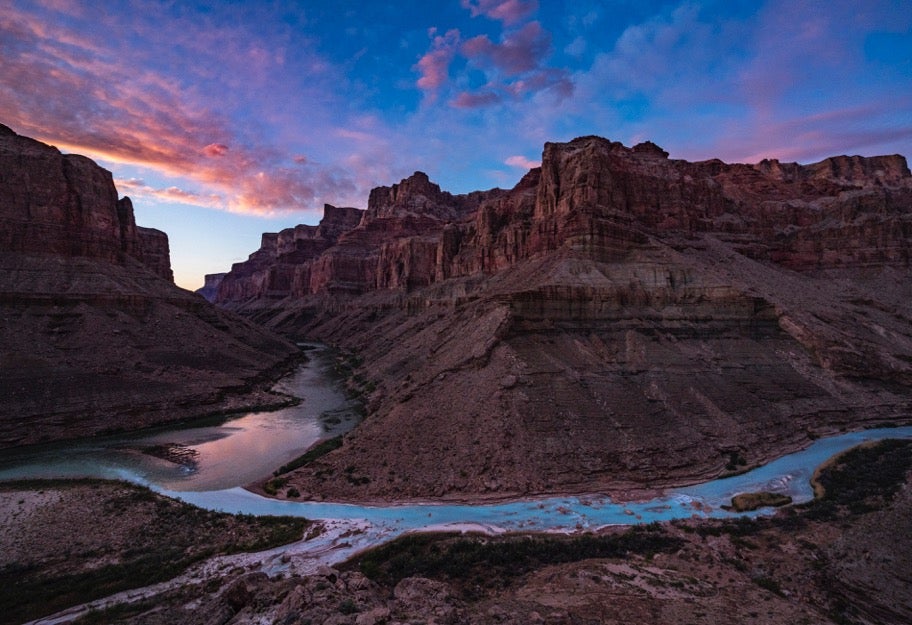 Alpha Universe: If you could give a piece of advice to an up and coming photographer...someone who wants to be you, someone who wants to be Pete McBride and travel the world and shoot for National Geographic, what would that be?
Pete McBride: I would tell them to find a story that they're passionate about and shoot for something that's important to them. It sounds cliché, but follow your heart, and the money will follow. This is a tough way to make a living, but if you tell a story you care about and you're passionate about, the passion will show through in the work. And that will open doors and ways to get the story out there more. Sometimes these stories may take years to do.
I learned that, after years of working and telling other peoples' stories for magazines, I finally just went and told what I thought was a personal story in the Colorado River book. And that led me to film, and that led me to telling stories on water. And that's led me to a place that is more interesting, more enriching and more engaging than if I was just trying to get the next assignment. Whatever that assignment may be.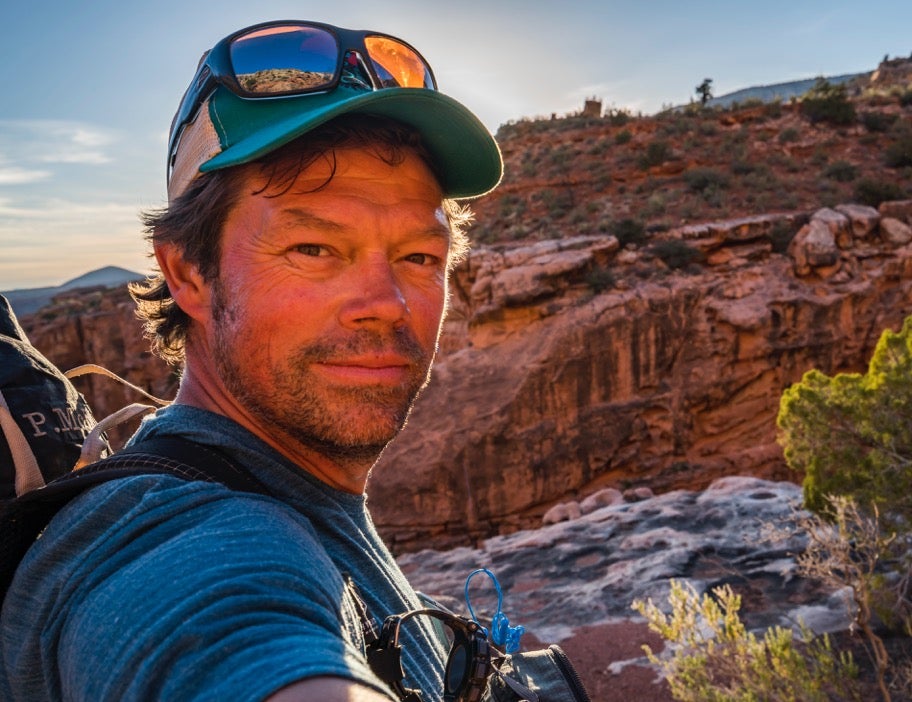 Follow him on Instagram @pedromcbride