The goal of Sony Artisan Paul Gero's portrait sessions is to create something that the client can treasure forever. Whether it be a portrait-only shoot or portraits he's capturing at a wedding, he wants the subject to be both confident during the shoot and satisfied afterward with the results. To ensure that his clients have the best overall experience possible, Gero has formulated a workflow that allows him to work efficiently while still delivering quality results – and with a personal touch. We talked with him to learn more about his process for portraiture.
"It took me a while to get it as a photographer – that I'm not just creating photos for now that my clients are going to love. I'm creating photographs for grandkids and great-grandkids, photos that will be passed through families."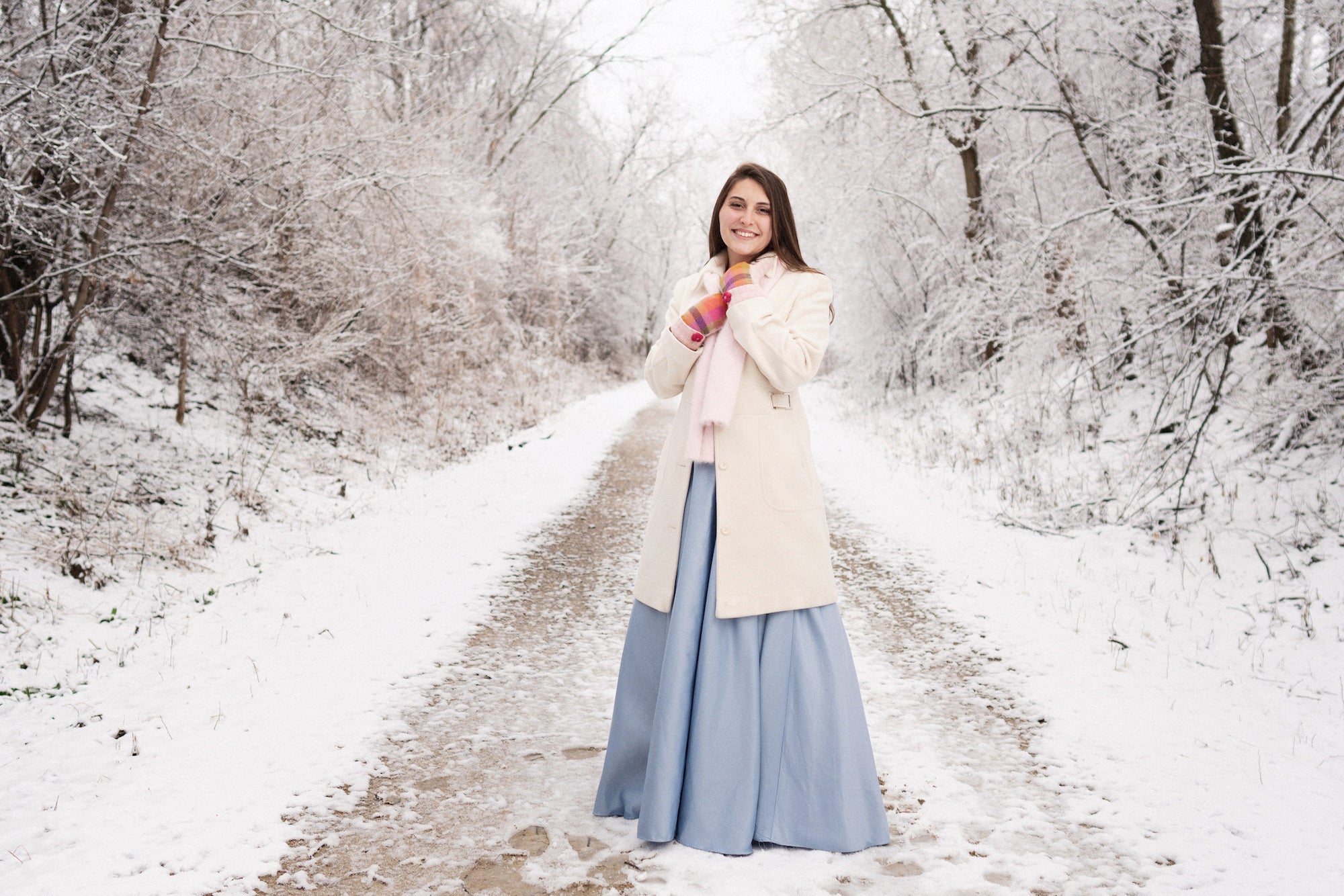 Before The Shoot: Gear Selection, Camera Setup & Meeting With The Client
"For a portrait shoot where I'm only shooting stills, I'll typically work with two camera bodies, the Sony α9 and Sony α7R III, and bring a variety of lenses. It's not always the same lens because I like to keep things fresh and utilize new techniques to get new looks, but normally I'll have the Sony 24-70mm f/2.8 G Master as my moderate wide angle and the Sony 70-200mm f/2.8 G Master. Then I've found that the Sony 50mm f/1.4, Sony 85mm f/1.4 G Master and Sony 135mm f/1.8 G Master really hit the sweet spot for me with portraits." (See more about the gear Paul Gero uses in our article, What's In My Bag: Paul Gero's Cameras & Core Lenses)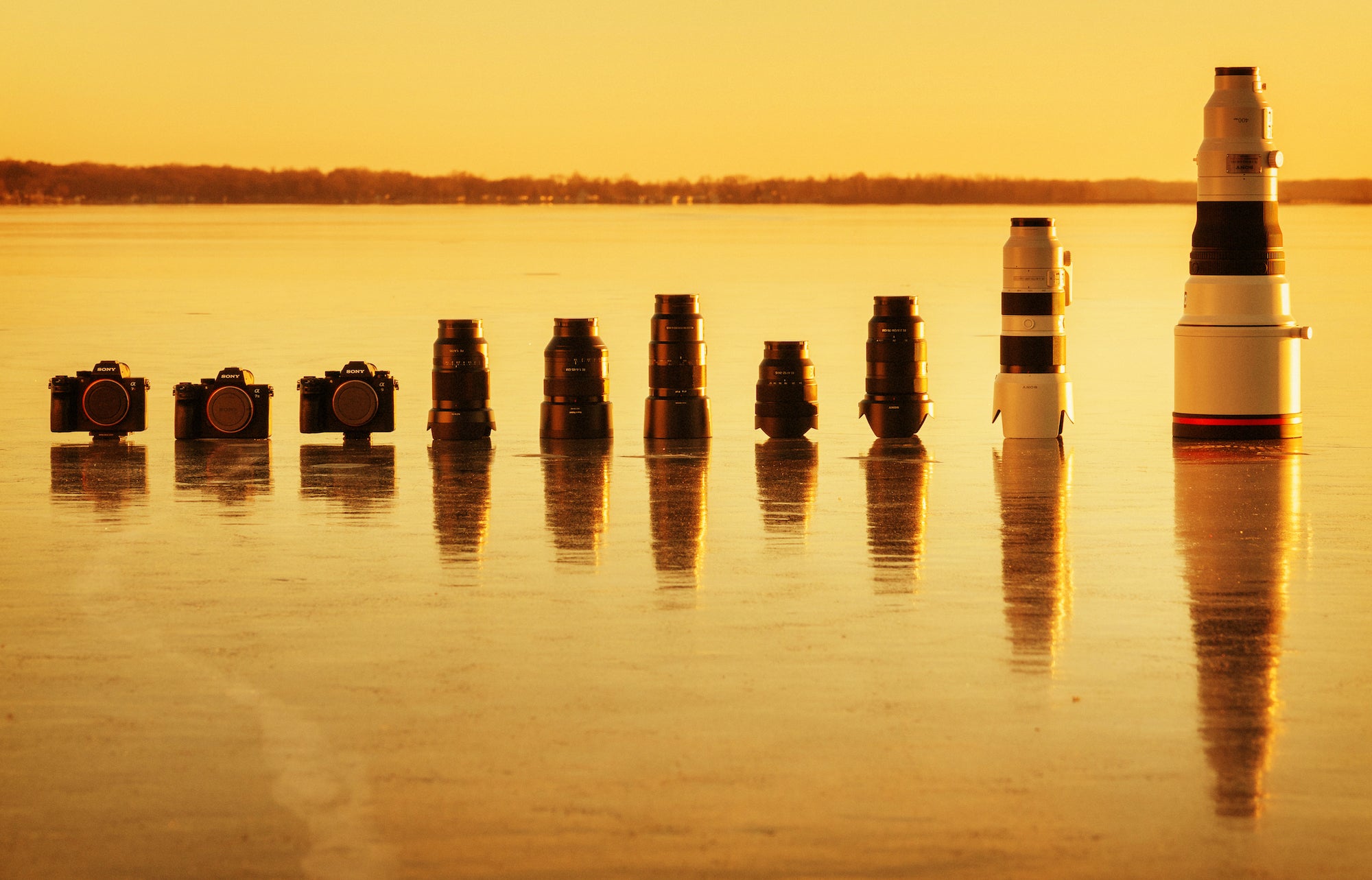 With all of his Sony Alpha cameras and lenses selected, next he has to make sure that they're ready to go for the shoot. He uses the Giotto Rocket Air Blaster to clean all of his lenses in advance. He's always sure to have charged Sony Z Batteries and Sony G-series memory cards ready to go. Then he has to arrange his camera settings, a process he says has recently changed with the new firmware updates (firmware version 3.0 for his α7R III and version 5.0 for his α9).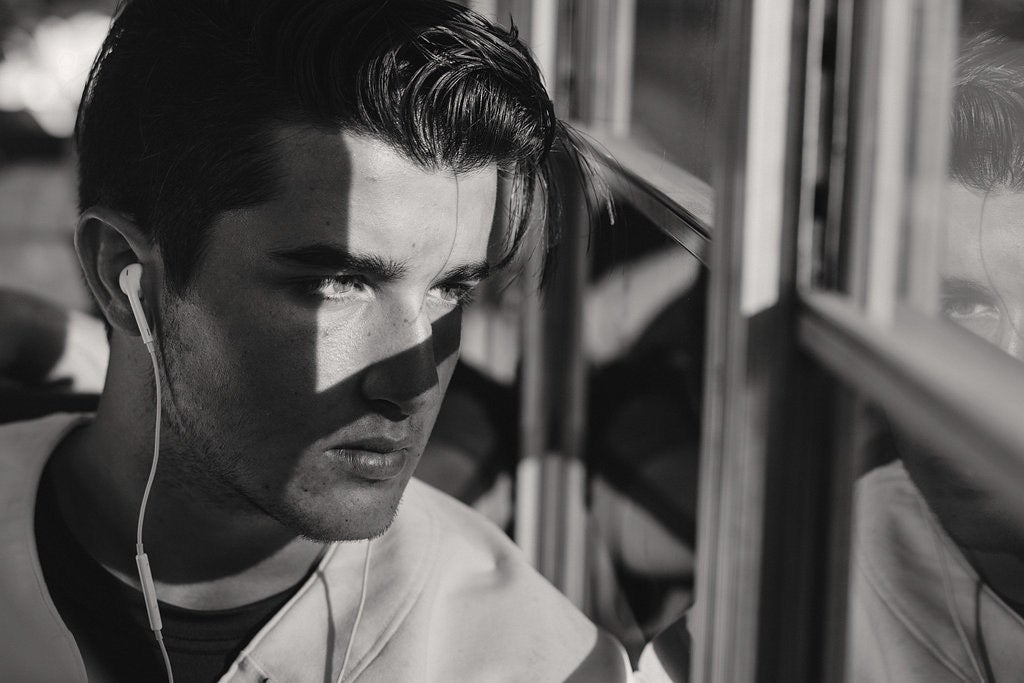 "The new firmware updates have made me rethink the way I've configured the camera. I used to have the AEL button configured for Eye Auto Focus, but now I don't find the need for that. Now I have the camera set up to automatically find a face and focus on an eye, and I do still prefer to use the AF-on button to activate Auto Focus with my thumb. Then I'm set to shoot RAW + JPG because if I decide to process from camera to phone, this gives me a bigger JPG and a much better look."
Gero used to reside in California and often had an assistant to work with at his portrait shoots, but since moving to the Midwest he's changed things up. "I would do a lot of off-camera flash on these portraits, so I've had to play with different configurations for that. I'm making some adjustments in terms of what I'm carrying and how I'm working so I can be more self-contained. In the past I would modify a Godox AD200 into a 34-inch octagonal softbox and I found that the summer wind in the Midwest will blow those right over. Now I'll take the Godox light and instead of modifying it with a softbox, I modify it with this globe that diffuses and creates a little bit of light. To soften that light I've just ordered a 24-inch square softbox that is inexpensive and collapses, so I can fold it into a little pouch and manage it myself."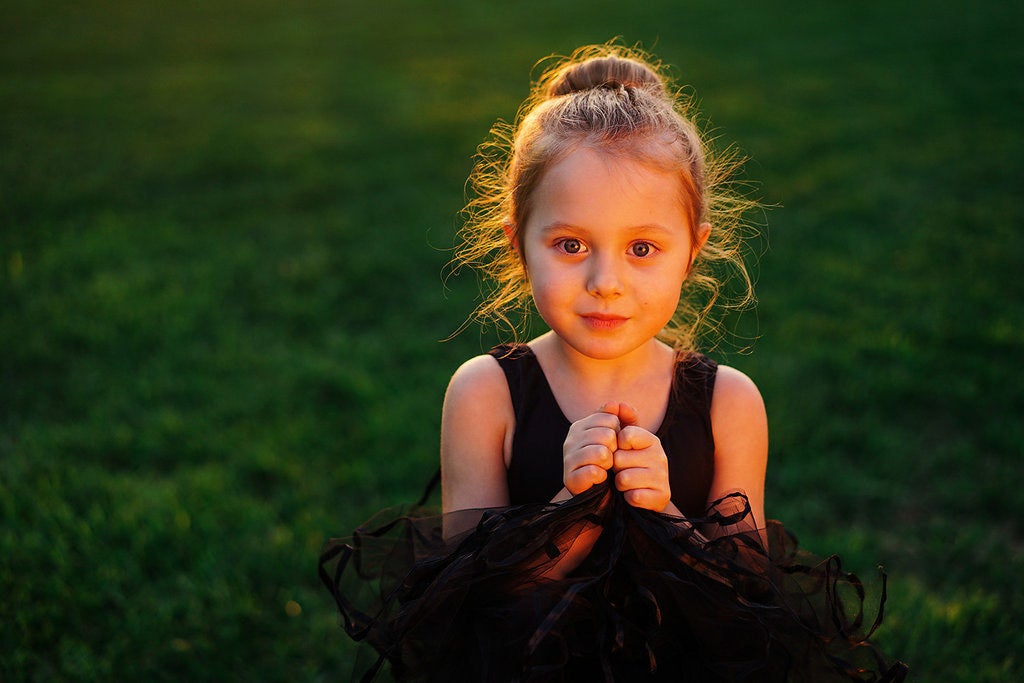 In addition to preparing his gear, Paul schedules a planning meeting with the client ahead of the shoot. The meeting adds value to the whole experience and gets the client thinking about how they want to be seen not just now, but even years from now since the photo will live on. "It's really important to capture where we want to do it and to really put the emphasis on what it is that we want to create together. Rather than say, 'We'll meet at a park at this time of day and just shoot the photos,' I want them to realize that this is more than that. It's something that is going to have meaning and could be a family heirloom. It's something really special."
"I also let people know that what they're getting from me is not just a bunch of digital files on a hard drive or downloading a bunch of files from an online gallery. They're going to get prints, something that they'll be able to hold onto for years to come. When a client leaves the planning session saying they're excited, it's the marker of a good one because it meant that I got them to think and really experience in their mind what they wanted to create."
During The Shoot: Finding The Best Light And Coaching The Subjects
When Gero arrives at the location for the shoot, he works to figure out the best light situation. As a portrait photographer, you always want your subjects at their best, and sometimes throwing kids into the mix can make for an interesting planning proposition. Depending on the client's needs, the timing of someone's schedule might not always align with when the lighting would be most ideal. For example, a young child is going to bed early and so usually the morning is the best time.
PAUL GERO PRO TIP: "If there are kids having a meltdown during the family portrait, the best way to get them to calm down is movement. If you get little kids moving, they will often begin to feel better. It's really almost uncanny how well it works. Just say, 'Do you guys ever race each other?' and not only will it make for a great photo, but the kids will forget about being photographed."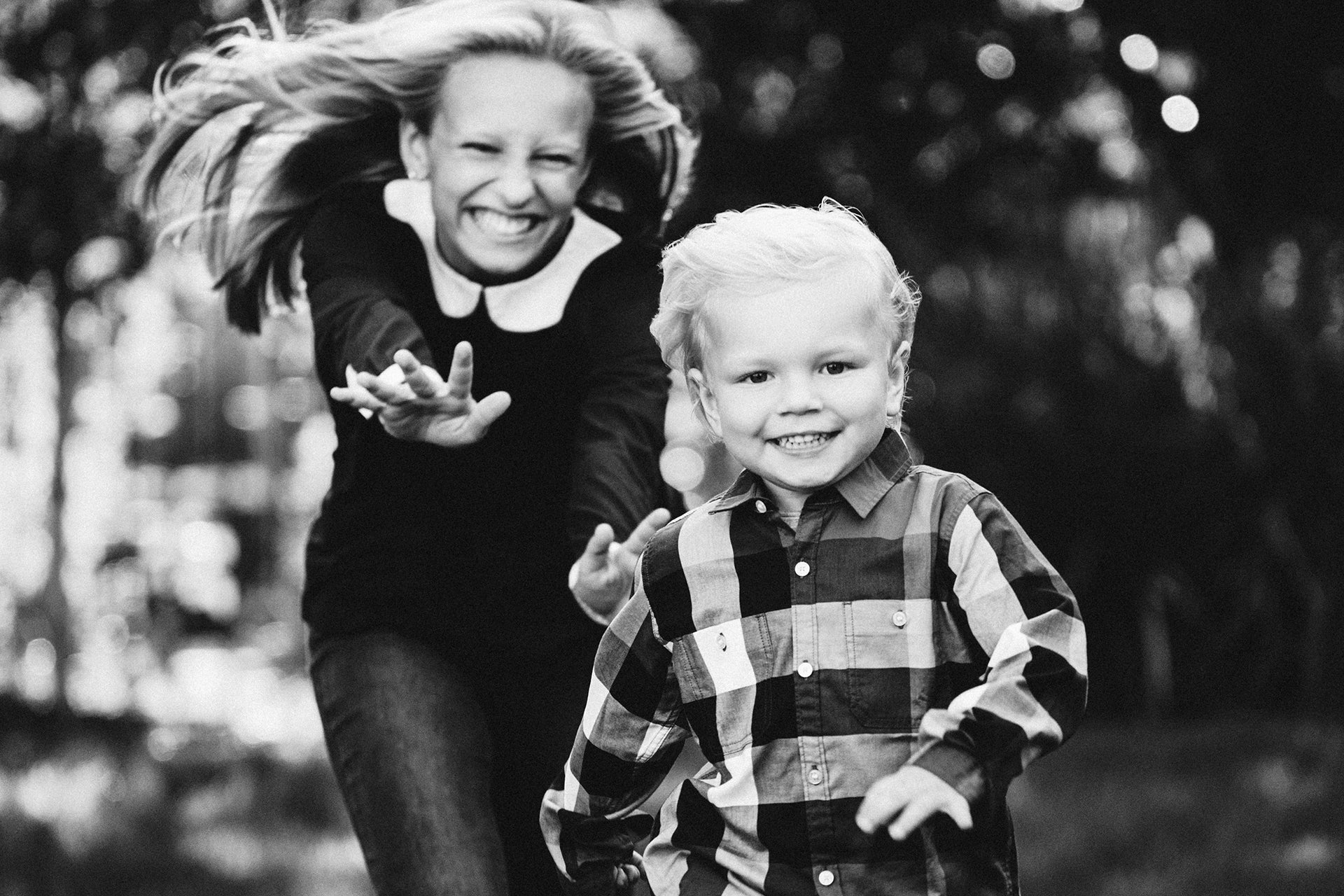 "If it's a bright day and I'm photographing a newborn and the light is a little too harsh," Gero explains, "How do you work in a situation like that where the light is not optimal? One of the best ways is to work the backlit side and use a longer lens to compress the angle of view so that you have less problems with extraneous light. You're focusing in and trying to work a very narrow sliver of backlight. That's what I tend to do in this situation – or we move them into shade."
"The situation might not always be ideal, but you have to always be trying to make things work. If it's not working, you have to keep reframing and retrying to make it better. Having shot thousands of assignments for newspapers, I know that this is the drill. I've got to work that backlight side with a longer lens, like a 70-200mm or 135mm. Then if you use a large aperture like f/1.8, it blows your background out and has a neat look anyway. Using all of these little photographic tools can really enhance the photograph so that they get to look at photos like they've never seen before."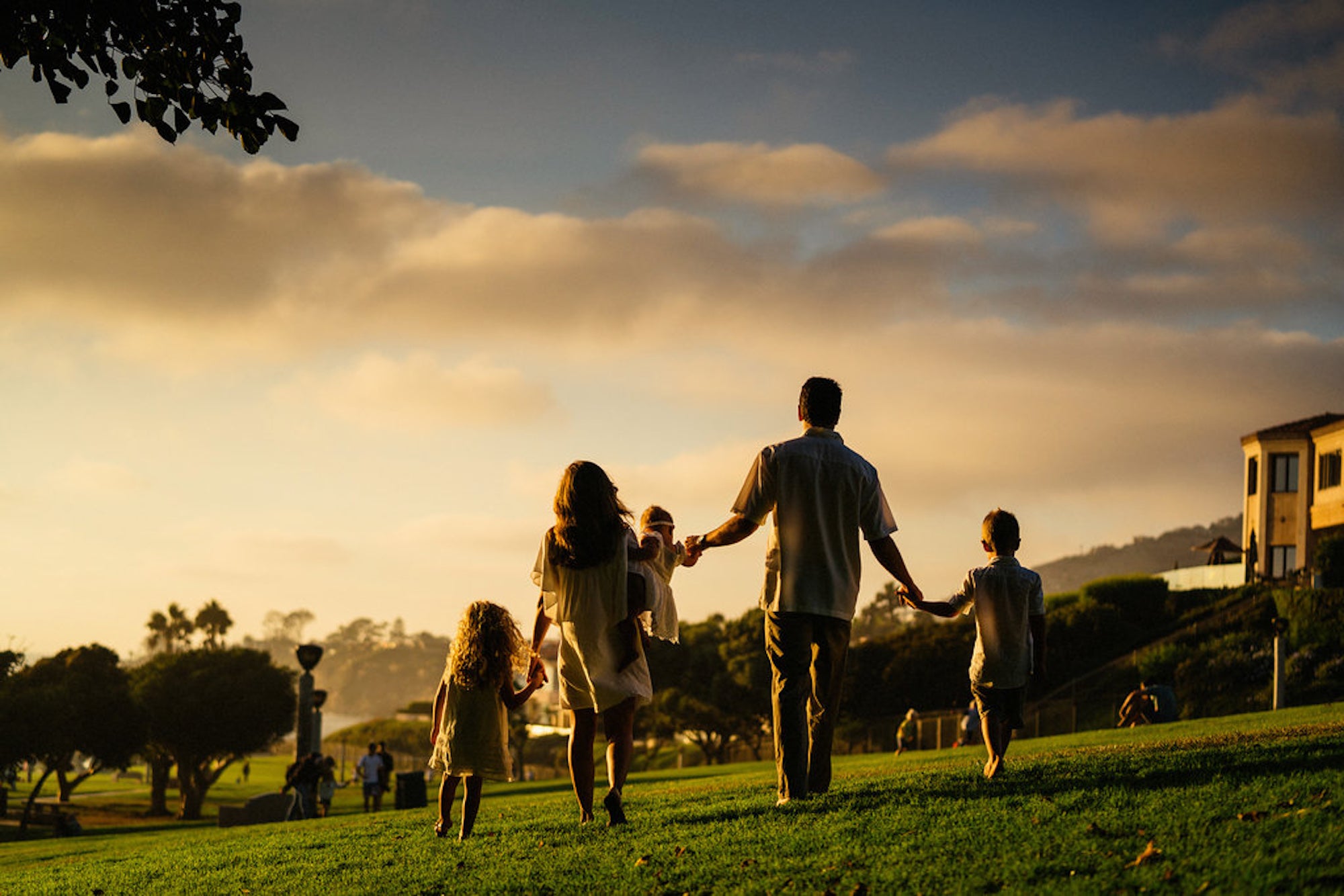 Gero also has to work with his subjects to ensure they feel comfortable and that they are shown in the best light. People aren't always used to this level of portrait photography, so he helps them pose in a way that is the most flattering and will make them look their absolute best.
"I think the best way to get people to pose is to ask them to go to the location and just get comfortable," says Gero. "Everybody knows what makes them feel comfortable, so they can find their own natural position of comfort and then I step in and refine it. Many times it will be something as simple as making sure that they're at a slight angle to optimize the look. It streamlines it, it gives the portrait some depth. Then I'm really watching as I'm shooting to make sure their hands are positioned in a way that's flattering to them but also shows connection."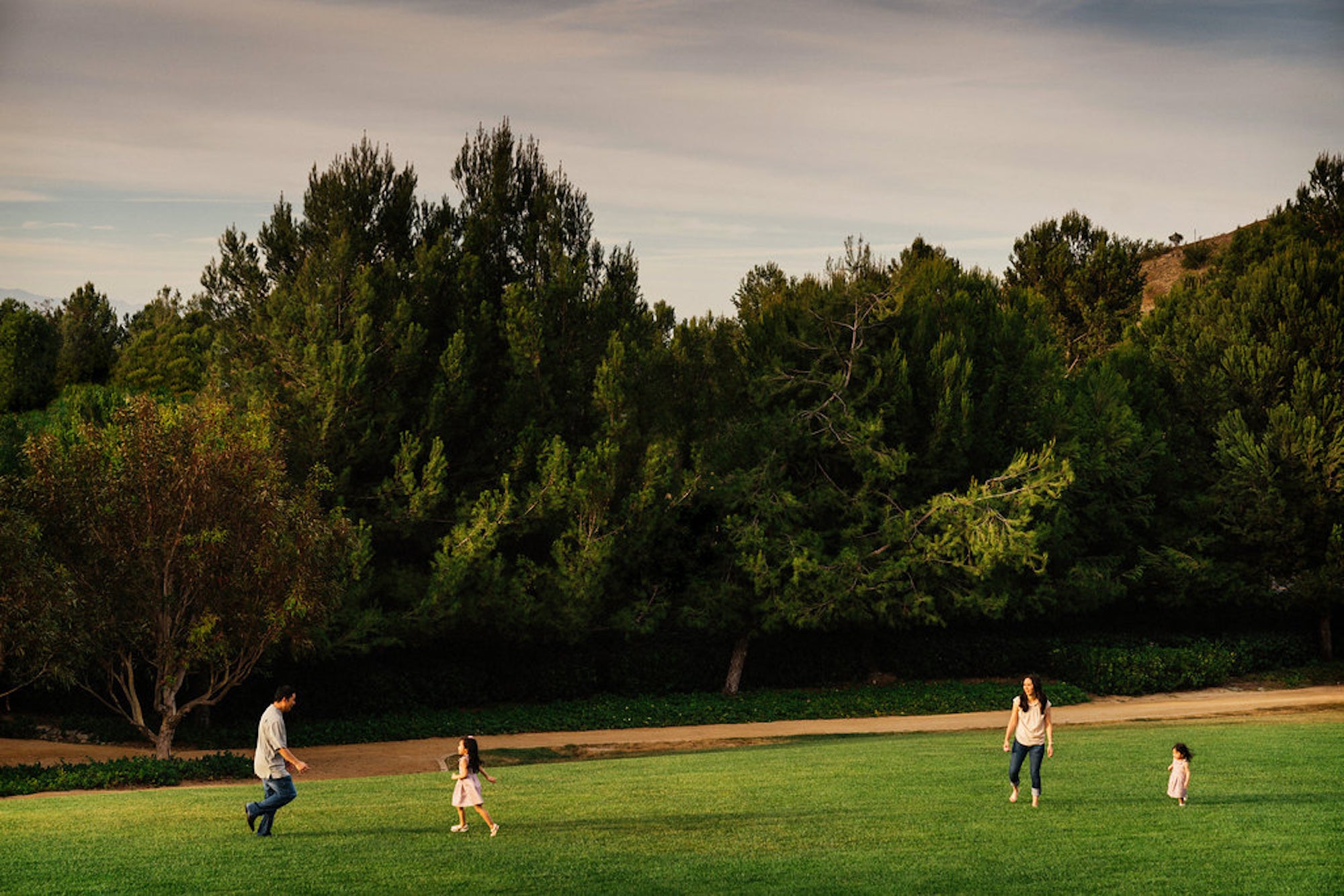 After The Shoot: Post-Processing, Client Presentation & Prints
Once the shoot is wrapped, he packs up his gear and heads home. He typically makes two different hard drive backups of the photos and an offsite backup. He imports all of the photos into Photo Mechanic, which he calls an incredible time saver. "I still have never found anything that works better for the process of ingesting or bringing your images into your computer, captioning them and editing them as fast as Photo Mechanic."
He marks the edited images in Photo Mechanic with a color tag and cuts them down even more so only the ones he wants to show are left. He puts them into a folder called select RAW files and then takes them into Lightroom to process. He creates a nice file in Lightroom that could reside as a high quality proof that's color corrected, optimized, highlight recovered, shadow boosted and contrast enhanced. It could be printed or could go in a wedding gallery, but at this point, it's not completely finished to the highest degree.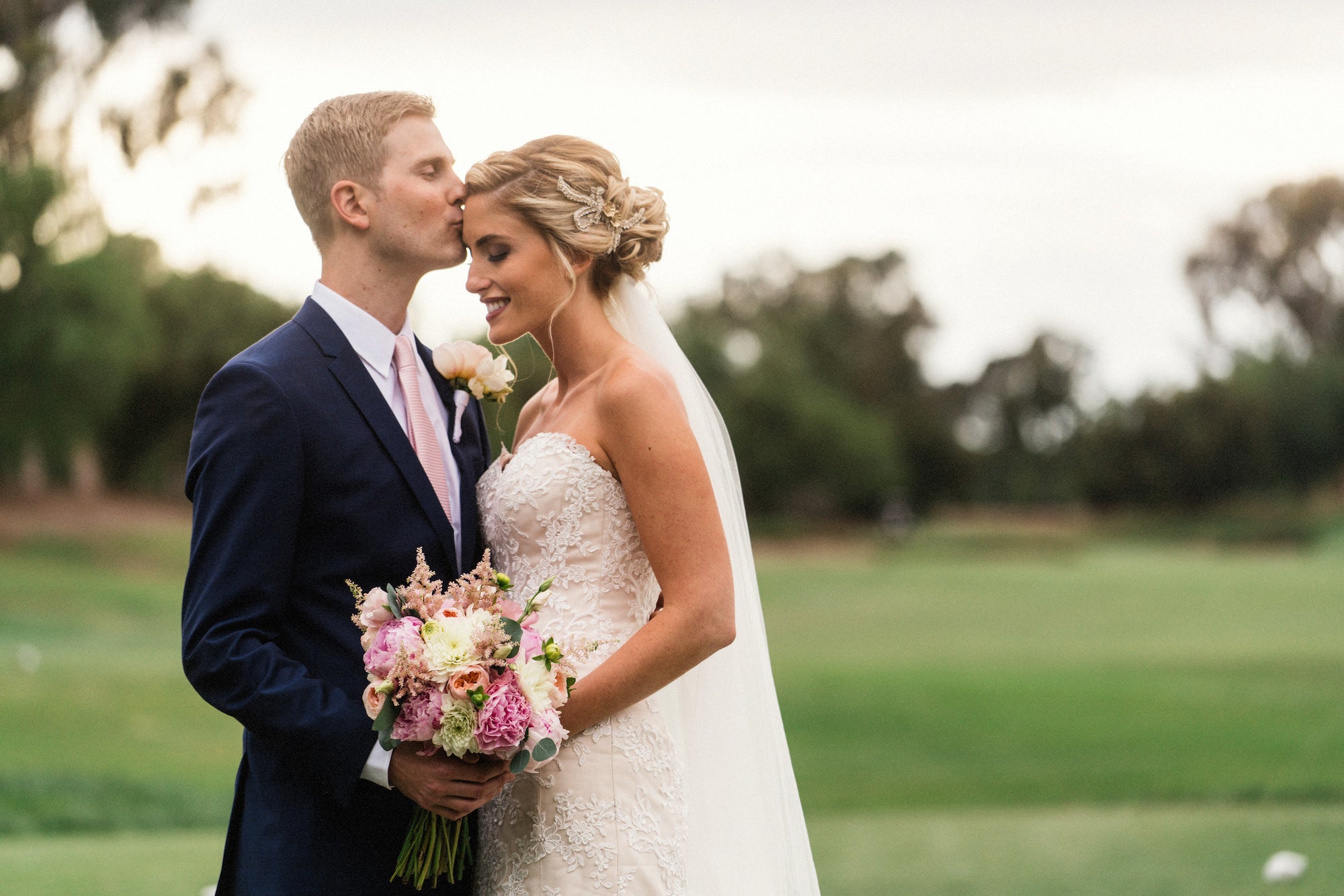 "The finishing level for albums and for portraits includes taking them into Alien Skin Exposure X, where they are processed and exported out as a JPG. If there needs to be any additional retouching at that stage, I have a retoucher who I send it to for stray hairs and skin softening," says Gero.
Once the images are totally final, he will either go to his client or invite the client to his studio for a presentation. He wants people to see the photos on his screen first rather than just getting them online and having to go through them alone. "I don't want to do that. I don't like that experience. I think it creates more confusion than helps people. It can be overwhelming for people who aren't used to looking at a lot of photos. I can do that for them, and I can help them get to the ones that they love, versus the ones they just like."
He sets the slideshow to music to help the client connect emotionally with the photos and helps them select which ones they want printed. They'll receive the print and the digital file in the same size.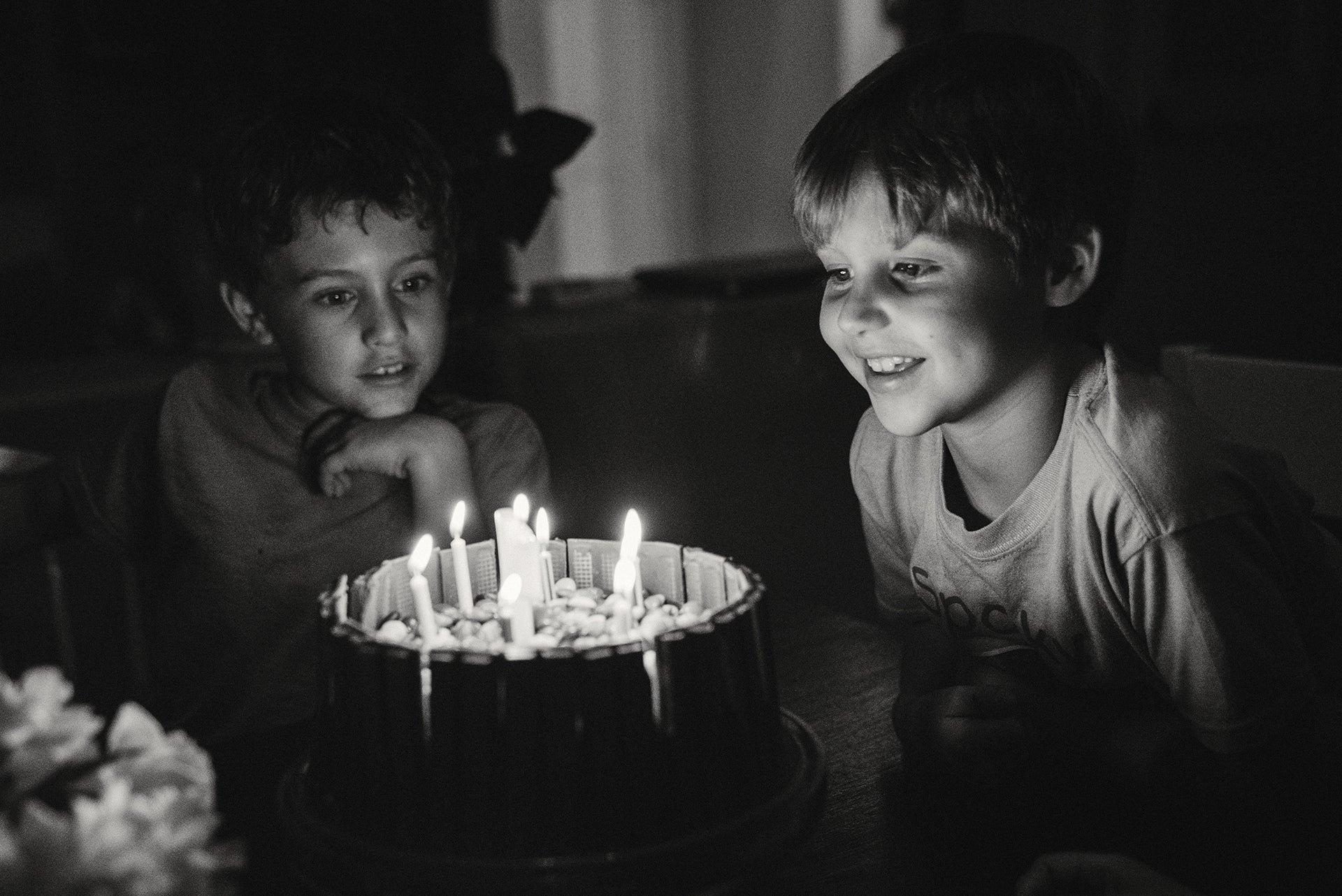 "I want them to know that they're purchasing that photo, and that they're going to get the digital file that they can also use. I want people to know that what I'm furnishing for them is not just digital downloads, it's actual prints. That is a really important distinction, and I want people to get that. It's too easy now to just put something on Instagram and forget about it. To me, it has to be printed to be real."
"It took me a while to get it as a photographer – that I'm not just creating photos for now that my clients are going to love. I'm creating photographs for grandkids and great-grandkids, photos that will be passed through families. You realize that time is fleeting and it goes very quickly, and I think it's important to speak about that as a photographer. It has nothing to do with photography as much as it has something to do with recognizing the importance of freezing time in a way that photography and even video can do like nothing else."