Wedding and lifestyle photographer Cassidy Lynne shoots in a documentary-style to capture those beautiful, unscripted moments. She is highly successful in her photo business as well as her photography education business. Through TikTok, Instagram, YouTube and her podcast, "Oh, Shoot," she teaches other photographers how to get started, improve their images, become better at editing, deal with clients and much more. She's been a loyal Sony shooter for many years now after switching from Canon, and we sat down with her to learn more. Keep reading as we discuss how her Sony Alpha cameras and lenses help her be a better photographer, and how this has overall changed her work and improved her business.

Photo by Cassidy Lynne. Sony Alpha 9 II. Sony 35mm f/1.4 G Master. 1/800-sec., f/1.8, ISO 200

When The Proof Is In The Pictures
Cassidy had been a professional wedding photographer for about two years, and originally started shooting on a Canon system. She says she was finding that she missed focus all the time, and that she had to spend much more time paying attention to the technical aspects of shooting. "Canon was the camera I had access to and that I learned on," she says. Her husband began second shooting weddings with her, so he bought his own camera. After tons of research, he decided to get the Sony Alpha 7 III.
"We shot our first wedding together," she explains. "He had shot maybe two or three times before me, and his photos were crisper than mine and were in focus and almost better! I was kind of offended, but also realized that it had to do with the camera. So we shot a few more weddings together and I was sold. I then made the decision to buy my own Sony cameras."
Out With The Old Gear, In With The New
When Cassidy first made the switch, she also purchased the Sony Alpha 7 III. She used an adapter for her lenses until she eventually switched to native Sony glass. "I started with that camera body and had a few lenses I was trying to adapt. I decided to sell it all to get all Sony lenses. The results with the native glass were just so much better."
At the time Cassidy was focused solely on her wedding photography, but as her education and content creation business grew, she was glad she had the Sony Alpha 7 III. "It's one of the best cameras out there for video, so it's definitely helped with YouTube and other video work."
Now, Cassidy has a full Sony kit that includes the Sony 50mm f/1.2 G Master, Sony 35mm f/1.4 G Master, Sony 85mm f/1.4 G Master and Sony 85mm f/1.8. She has upgraded her camera body to the Sony Alpha 9 II, and she has two of them. She says that her absolute favorite lens is the Sony 35mm f/1.4 G Master, "I swear it never leaves my camera. It captures whatever you see."
Switching Without Missing A Beat
Switching camera systems will always come with a learn curve. Cassidy took the time to set up her custom buttons on her Sony in a way that was most intuitive for her. "That's what I found most helpful with switching," she says. "I customized the buttons to make the shutter, aperture and other buttons line up in a way that worked best for me." By taking the time to do this, Cassidy didn't miss a beat photographing weddings on her new system.
Overall, Cassidy found the technical side of photography so much better with the Sony Mirrorless system. She found herself nailing focus every time and utilizing the eye tracking feature. She also says she was quite impressed with the low light capabilities – as weddings tend to go late into the evening. This was a very important feature for her, as she says her Canon cameras just would not deliver in low light. The weight of the Sony system was also a huge relief for Cassidy, since weddings involve long days running around with your kit.
Becoming A Better Photographer & Developing Your Own Style
Aside from the technical advantages Cassidy discovered when switching to Sony, she loved the ability it gave her to focus on the artistry. "​​I felt like I was more able to focus on the artistic composing side of it rather than being so worried about my settings and focus and stuff. I knew I could trust the camera to show me what it's going to look like through the viewfinder, and the auto focus was game changing for sure. I definitely saw a change in my work, every photo was so much sharper and higher quality. With that trust, I could be free to be an artist, and my portfolio became more true to what I love to do which is to create candid authentic photos. I felt like I was able to capture that better when I switched."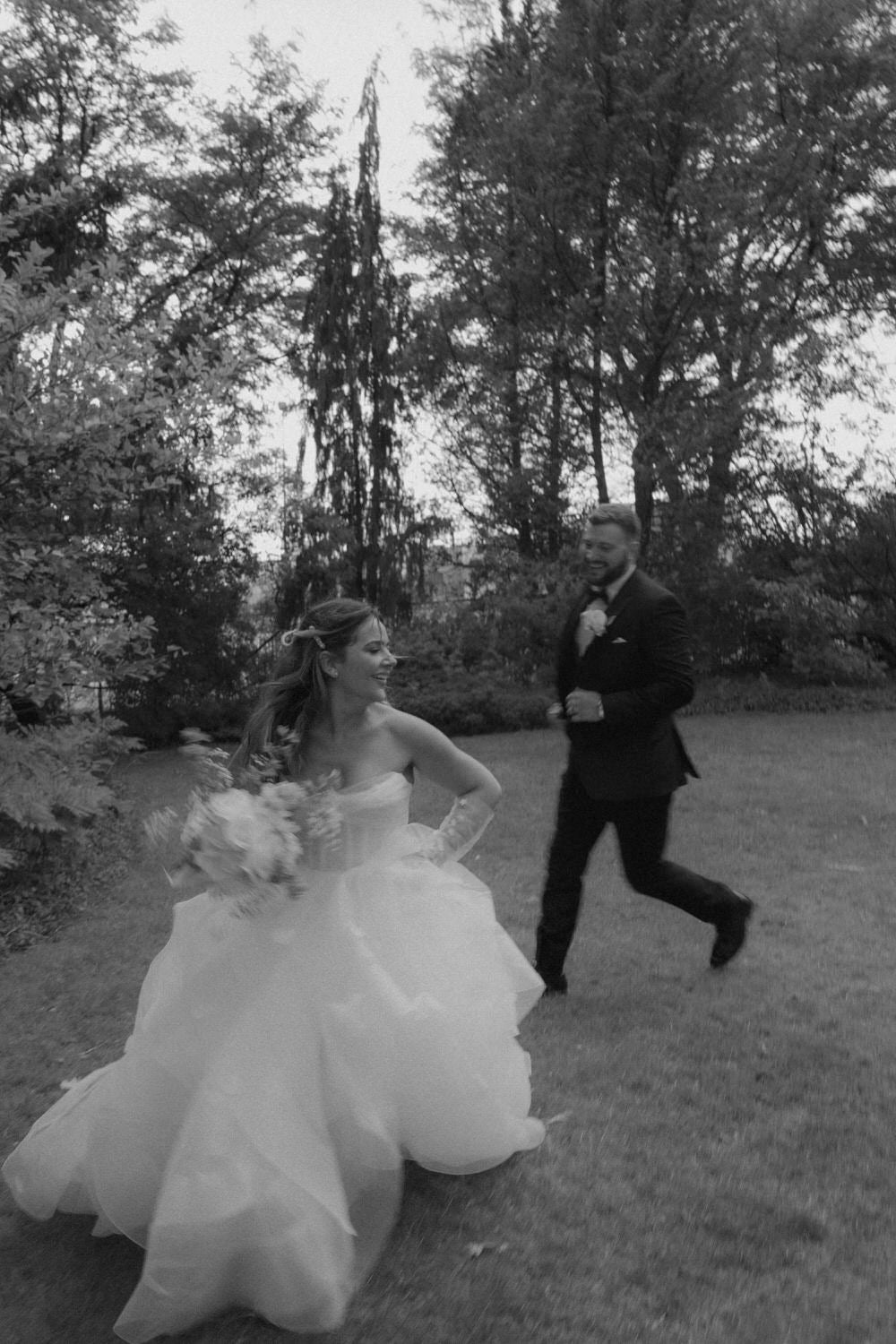 Photo by Cassidy Lynne. Sony Alpha 9 II. Sony 35mm f/1.4 G Master. 1/80-sec., f/5.6, ISO 50
Through her various social platforms, Cassidy is often asked for advice from photographers on how to achieve such an authentic feel and strong style. "I usually tell people to find your style first and know what types of photos you like to take, because that's going to help you attract the right clients. And it's also going to help you not burn out because it's going to be something that you actually love to do."
In developing her own style, Cassidy says that she's still pursuing that, and that is something that will never stop. "I feel like developing your style is something that is never ending. When I started just taking photos that I loved and felt drawn to and editing in a way that I loved, that's when I was like, 'I have found my style.' Also when I started thinking outside the box and trying new lenses and trying different times of day and lighting, different locations – that was really fun for me." She maintained consistency in her work by having good presets but in terms of shooting, she says it's all about gravitating toward what you love.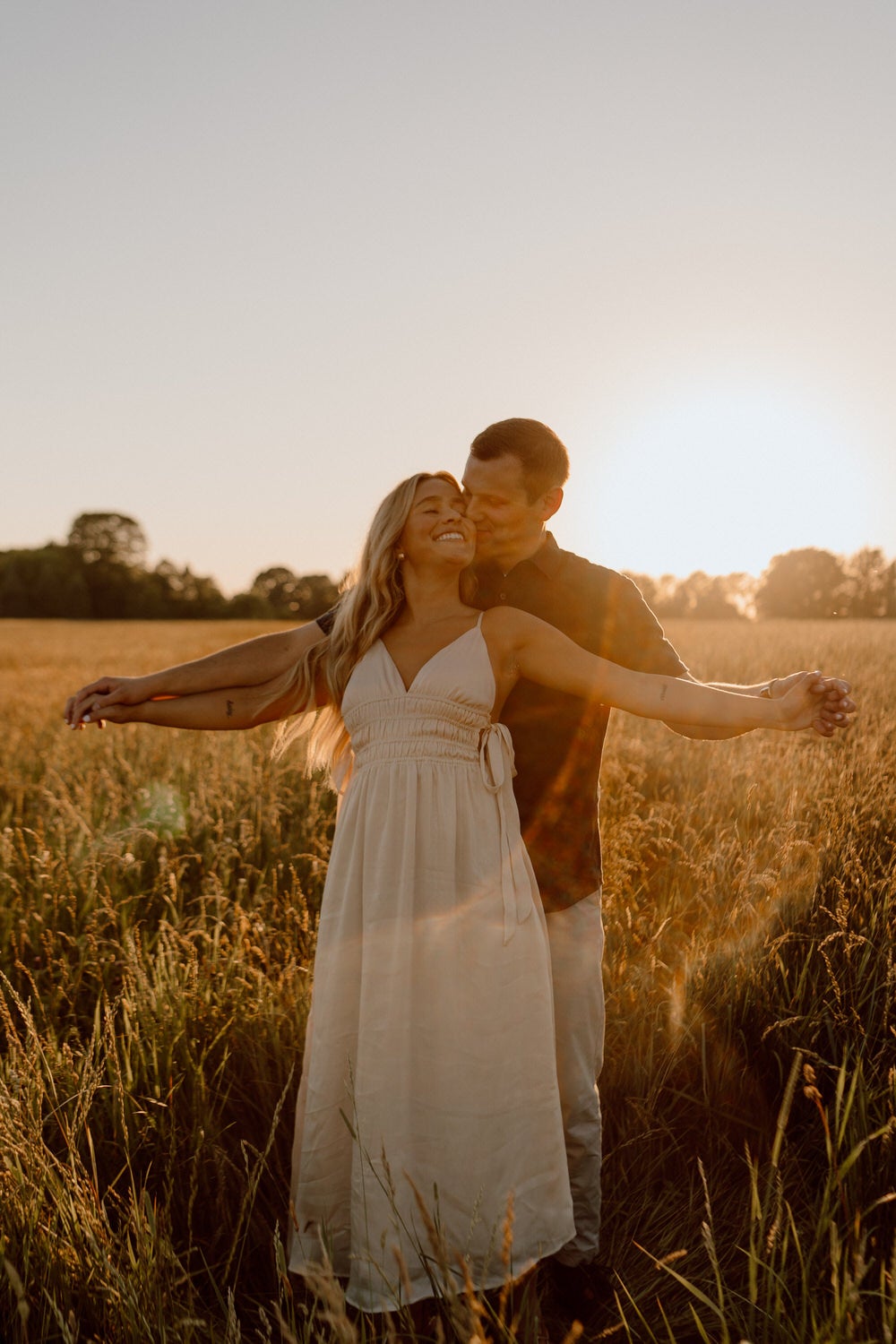 Photo by Cassidy Lynne. Sony Alpha 9. Sony 35mm f/1.4. 1/1600-sec., f/2.2, ISO 100
Advice For Other Wedding Photographers
On social media and her podcast, Cassidy continues to share advice for other creators. She says to build your portfolio as much as you can, especially if you're in the wedding photography industry. "Wedding photography clients like to see full galleries or at least be able to see your ability to tell a story."
While her gear has helped propel her, she stresses that you don't need a million lenses and top-of-the-line gear to get going. She instead advises knowing your gear in and out, and really focusing on the imagery and story. "Shooting and customer service is the best thing you can do when starting out."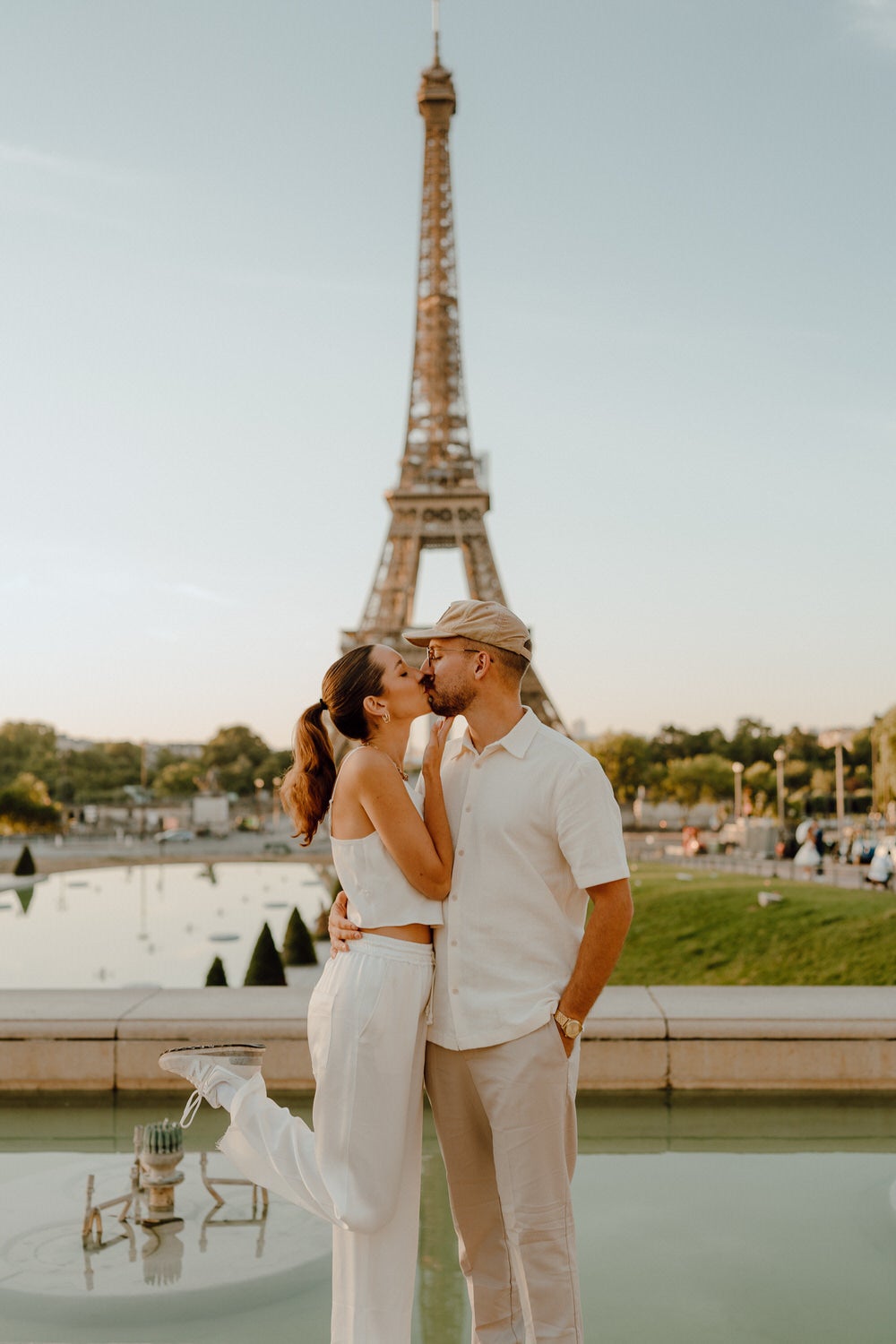 Photo by Cassidy Lynne. Sony Alpha 9 II. Sony 35mm f/1.4 G Master. 1/500-sec., f/2, ISO 100
To learn more from Cassidy, check out her TikTok, Instagram, YouTube and her "Oh, Shoot" Podcast.
To connect with a community of Sony shooters, join us over on the Sony Alpha Community Forums! We are talking about all things photography and filmmaking, including topics from this article like attracting clients, developing a sense of style and our favorite gear to get the job done.