As a landscape/forest photographer who tends to hike a lot, I need to have equipment that's not just high quality, but also lightweight. I like to go to locations far away from parking lots which means I hike great distances. I shoot with Sony full-frame mirrorless bodies and three zoom lenses. In addition to their image quality, they're lightweight which is very important to me.In my experience there is nothing that spoils a photography trip more than being uncomfortable carrying equipment that is just too heavy. Forests are also difficult to photograph, so, in addition to the tips on capturing dreamy forest photos that I wrote about in this recent AlphaUniverse article, I thought I would share the gear I take along to make my images in the forest.
"This is the lens I rely on most heavily while taking pictures in slightly foggy conditions. The compressing effect of the tele-lens works wonders if I want to emphasize the mood more."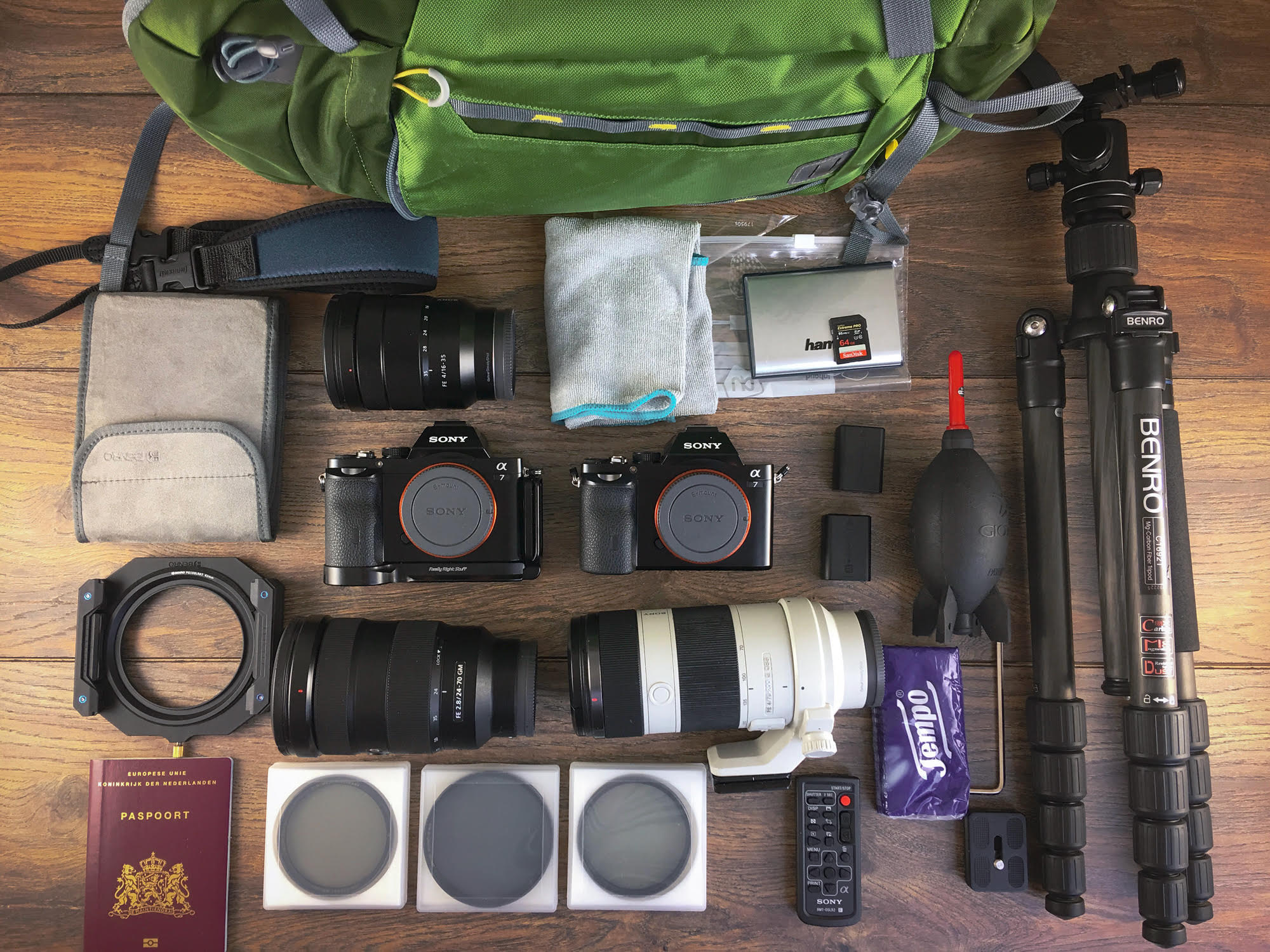 Cameras
Sony α7: I have twin Sony α7 bodies. I'm often working in high humidity levels like fog or rain and I simply don't like to change lenses in those conditions, because there's always the risk of getting moisture on the sensor. This is why I have two camera bodies. One usually has my 24-70mm f/2.8 G Master lens attached (and the L Bracket), the other one usually has my Sony 70-200mm f/4 G lens attached.
My cameras are both set up with in Flexible Spot AF with the point assigned to the center button of the control wheel. That makes it super-easy to quickly move my AF point. I also use manual focus at times. Both cameras have LCD screen protectors on them (Sony PCK-LM16) This setup will change soon as I am looking to upgrade of one of my α7 bodies to a Sony α7R III.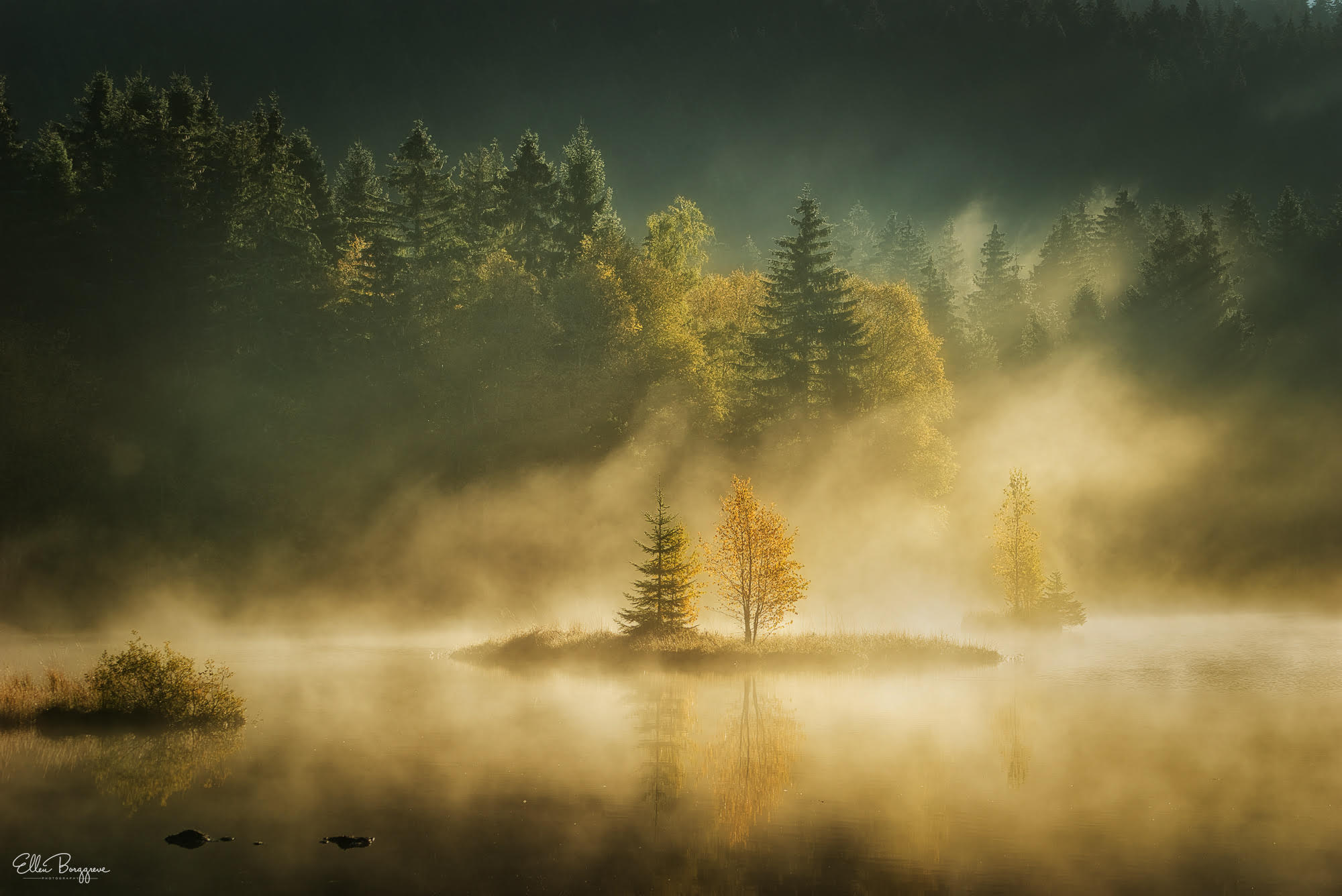 Sony α7. Sony 70-200mm f/4 G. 1/100-sec., f/10, ISO 100
Lenses
Sony FE 70-200mm f/4 G: This is probably my most used lens. I love its color rendering and it is sharp and quite lightweight for such a high quality lens. I usually switch off the optical steady shot (OSS) because I only ever take pictures with the camera on a tripod. This is the lens I rely on most heavily while taking pictures in slightly foggy conditions. The compressing effect of the tele-lens works wonders if I want to emphasize the mood more.
Sony FE 24-70 f/2.8 G Master: I might not use this lens as often as my 70-200mm lens, but this is by far my best and favorite lens. It's so sharp, renders colors beautifully and has a nice sunstar effect as well. I'm not really into true wide angle pictures and so this lens suits my way of seeing the world perfectly. It creates astonishingly crisp images.
Sony FE 16-35mm f/4: I bring the 16-35mm f/4 to new locations, when I don't know what to expect or if I want to photograph waterfalls or something similar. It's sharp and lightweight. I don't use it very often, but when I do, I know I can trust its superb quality to deliver punchy images with a 3D look.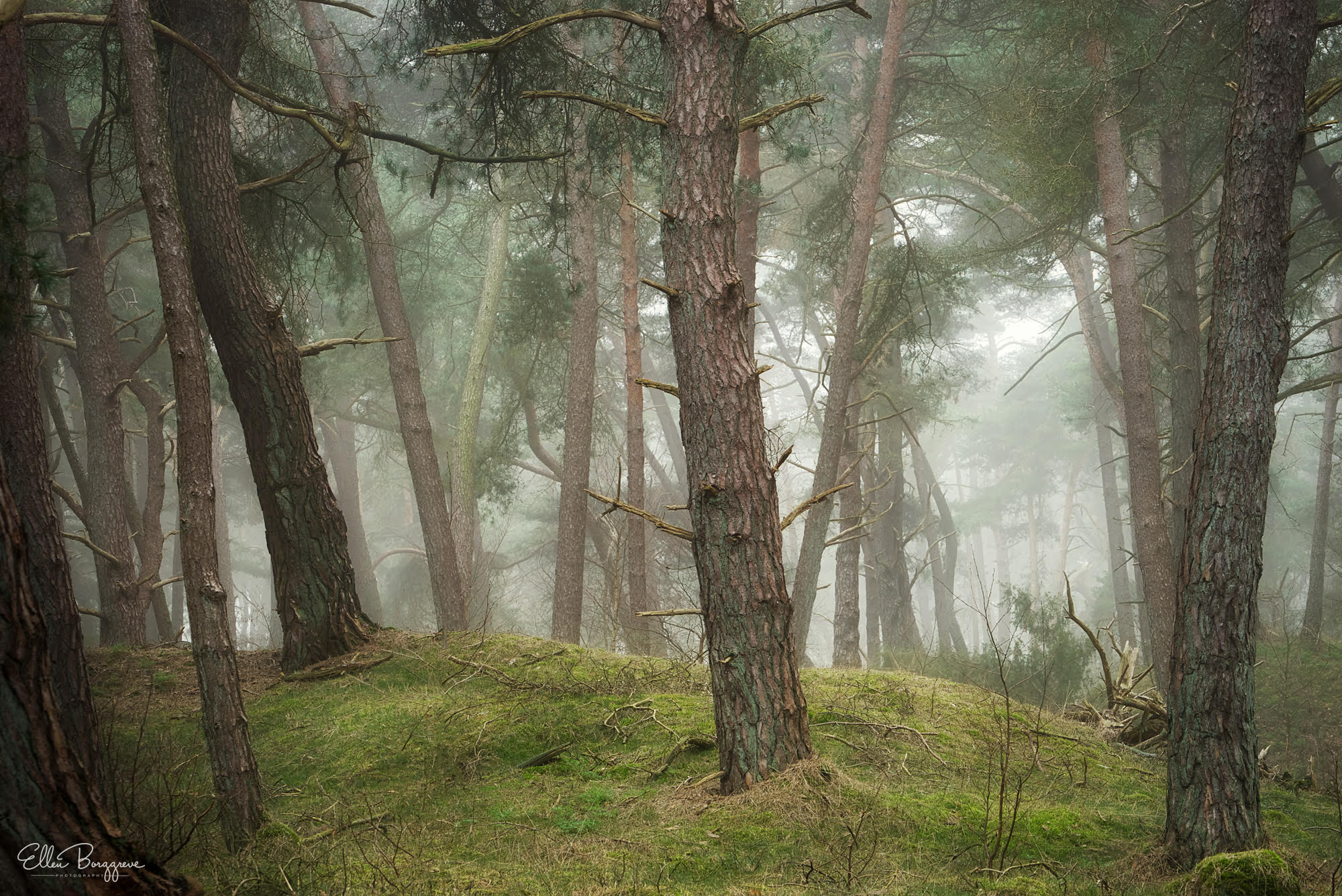 Sony α7. Sony 70-200mm f/4 G. .6-sec., f/13, ISO 100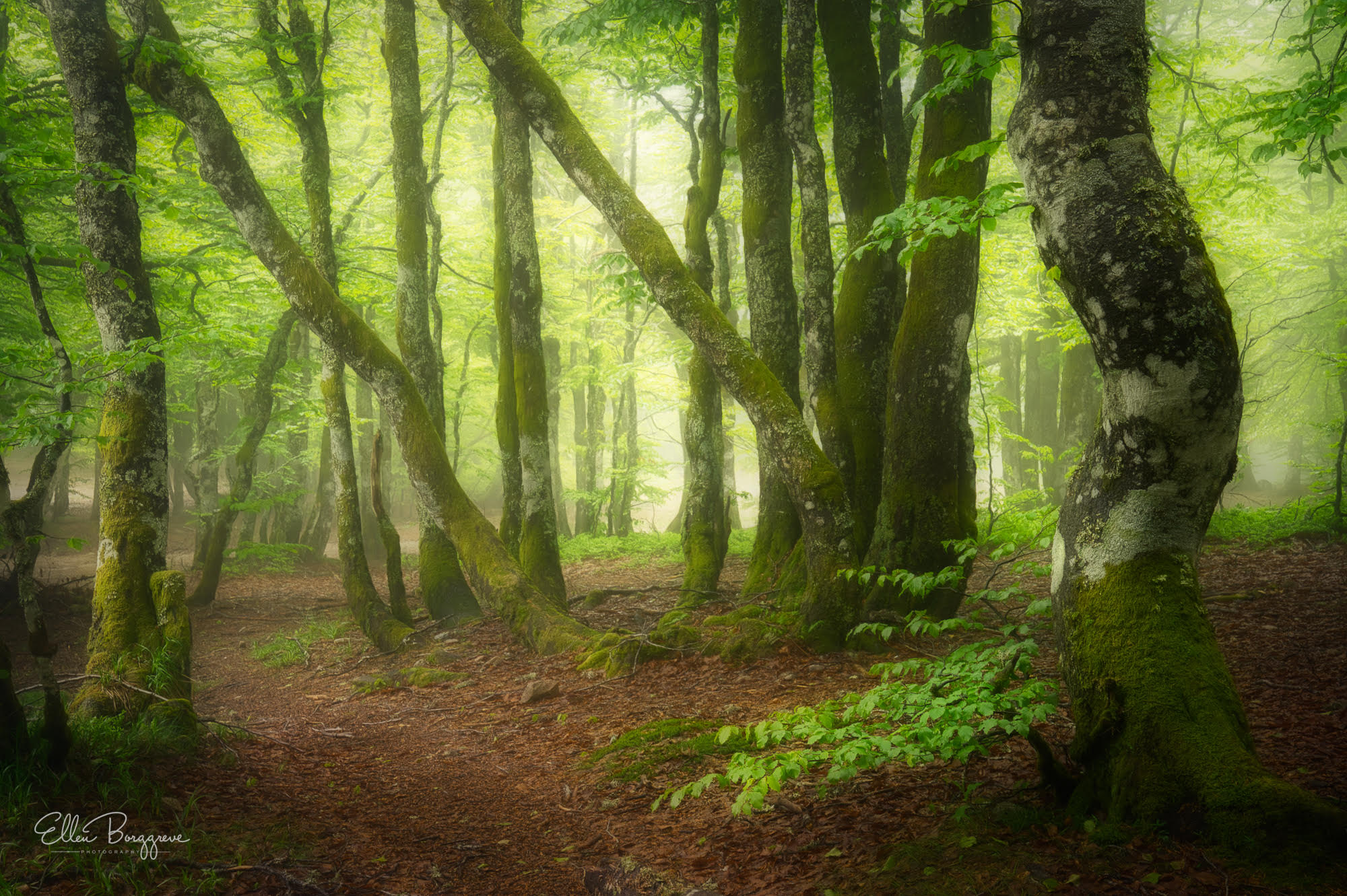 Sony α7. Sony 24-70mm f/2.8 G Master. 1.3-sec, f/13, ISO 100
Accessories
Really Right Stuff BA7-L L-bracket: This is an essential for me and it once saved the life of one of my Sony α7 twins when I fell into a waterfall!
Sony RMT-DSLR2: I don't use this remote control that often, because I usually just use the self-timer on the camera, but I always have it with me. I tend to lose these things everywhere though. If you walk in a forest and you spot one of these, it's probably mine.
Benro Transfunctional II tripod: This tripod was chosen for its light weight. There might be better tripods out there, but I hike an awful lot and this one has worked well for me through the years.
Giottos Rocket Air AA 1900 big: An incredibly useful tools to blow dust from my lens before wiping it clean.
B+W Circular Polarizer HTC MRC Nano XS-Pro Digital 72 (for wide angle lenses), B+W Circular Polarizer HTC MRC Digital 82, B+W Circular Polarizer HTC MRC F-Pro Digital 72: These filters are my absolute favorites. They don't scratch, they don't take away too much light and they go with me everywhere I go.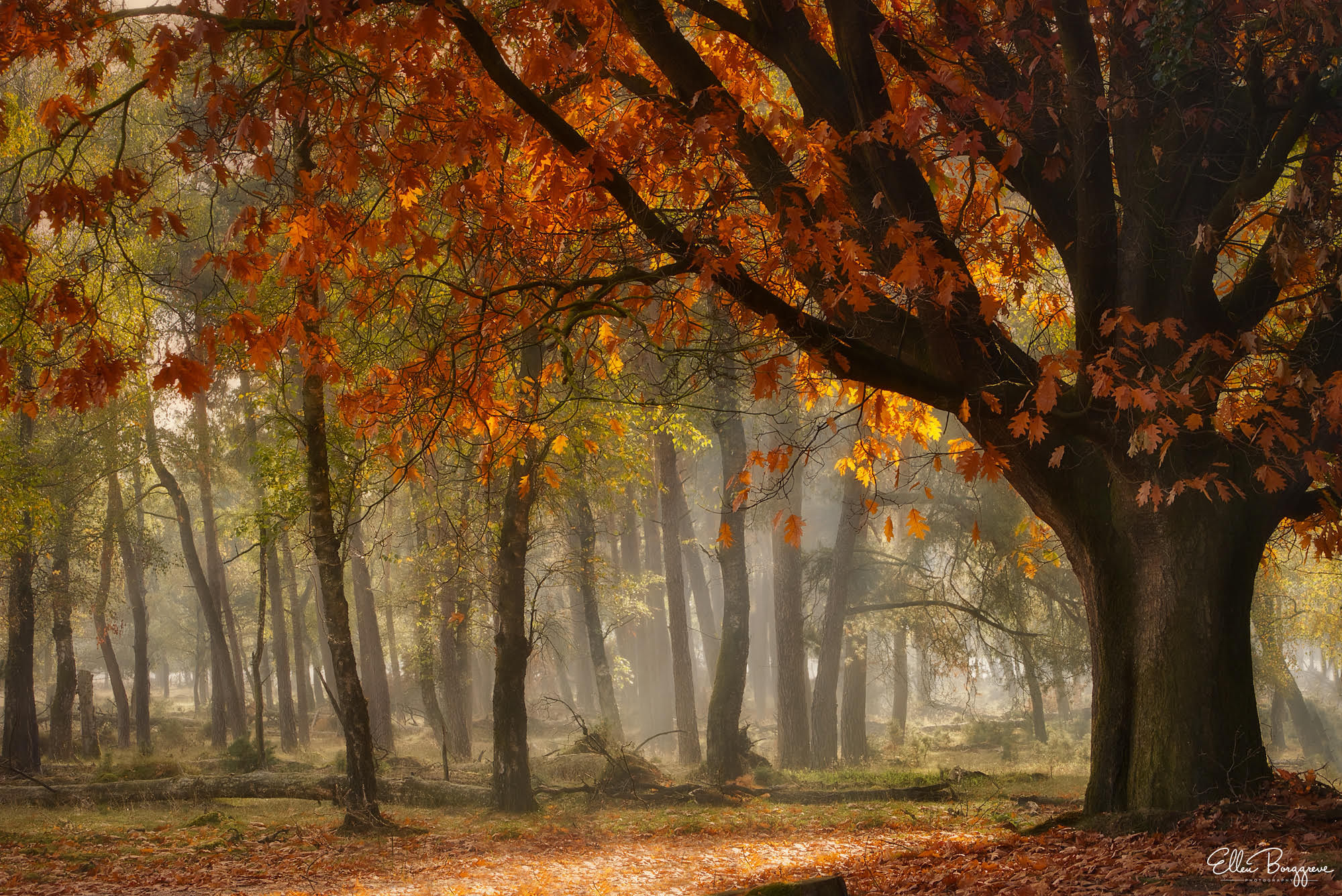 Sony α7. Sony 70-200mm f/4 G. ⅙-sec., f/13, ISO 100
8 64 GB Memory Cards: I always like to be on the safe side and must admit to not formatting cards before I know for sure I have three back-ups.
Microfiber Cloth: I always carry a few of these. I hang them over my camera when it's raining, I dry my equipment with it and I keep my lenses clean with them.
Zip-top Bags: I always have a bundle of Large and XL sized zip-top bags with me to keep my camera dry in wet conditions. They come in very handy. I also have some with a hole cut into a corner through which the lens will fit
Benro ND Filters (100 mm) and Filter Holder: I have a few soft-grad and hard-grad filters as well as a six-stop ND filter. I don't use them in the forest, but I do use them in landscape pictures where water plays an important role.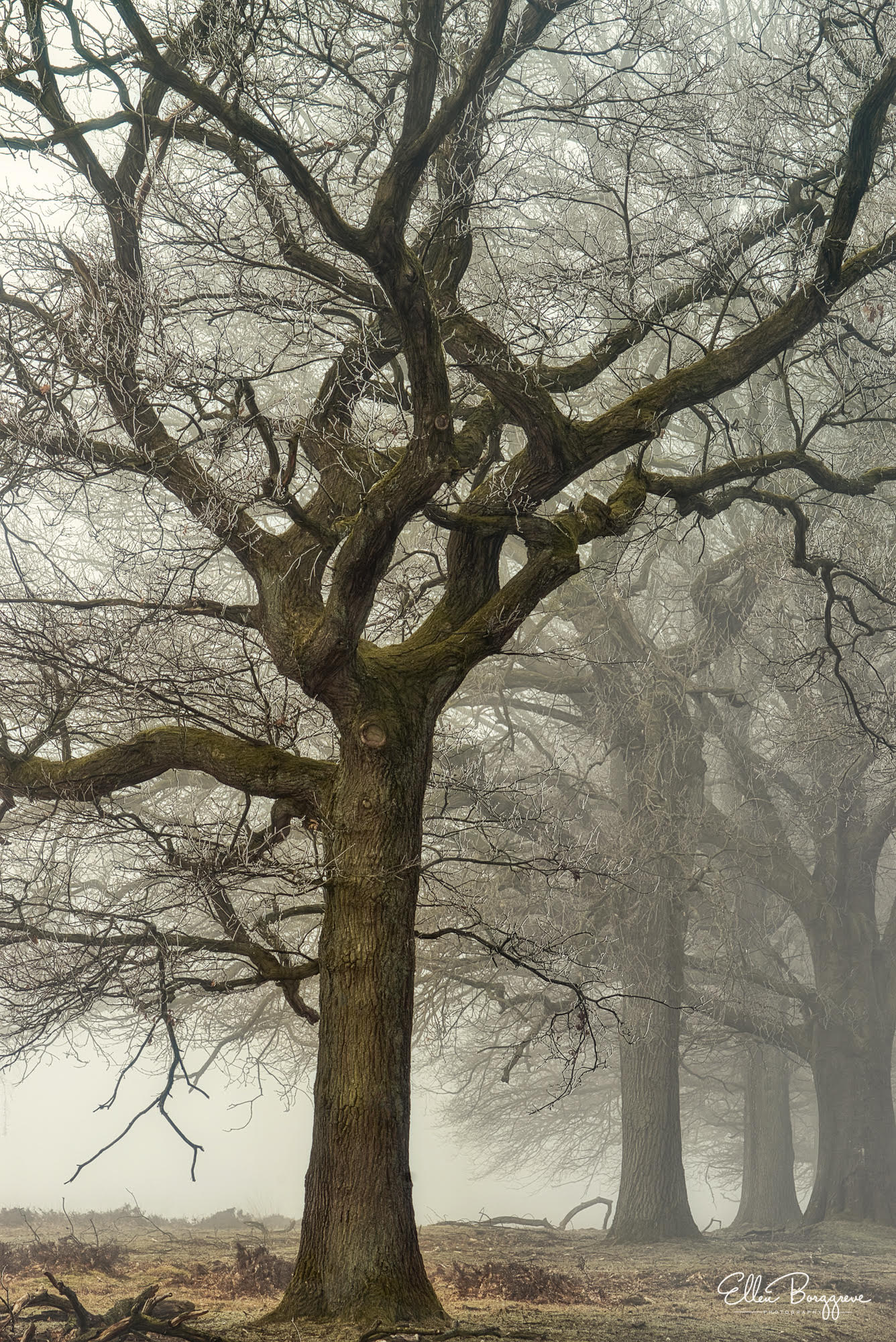 Sony α7. Sony 70-200mm f/4 G. 1/10-sec., f/13, ISO 100
Spare batteries: I have four batteries with me at all times especially in wintery conditions. I would hate to see something amazing at the end of a hike and realize that I don't have any battery power left.
Mindshift Gear Backlight 26L Photo Backpack: I got this backpack for my birthday, because my husband was sick of me complaining about sore shoulders and neck all the time. This bag is quite large for me, but it distributes the weight well and a lot of the weight is taken off my shoulders. I can walk for hours with this backpack and there is room for everything that I want to take.
Tissues: I always have multiple packages of tissues in my bag.
Passport: As I live on the border of The Netherlands and Germany, having my passport with me at all times is essential.
iPhone 6S plus (not pictured): I use my iPhone to quickly check composition possibilities a lot. I use the Lightroom app for that purpose as it deals with the white balance situation in the forest better.