Most of the time I am a serious bag lady, but when I'm on the job, I like to be as light on my feet as possible. I'm a photojournalist and being super mobile is an integral part of the job. I'm always moving, bending and shifting positions. To do this, I try to keep a minimal amount of gear in my bag while also making sure to have all my bases covered. For years I was lugging around a lot of bulky Nikon DSLR gear and honestly, I am not sure my back will ever fully recover but switching to the Sony Alpha mirrorless system has already made a big difference—I can see its impact on both my posture and also on my shooting. Here's a breakdown of what's usually in my bag.
"This was the first Sony lens I owned and I was immediately hooked. If I could only work with one lens, this would be the one." -Nancy Borowick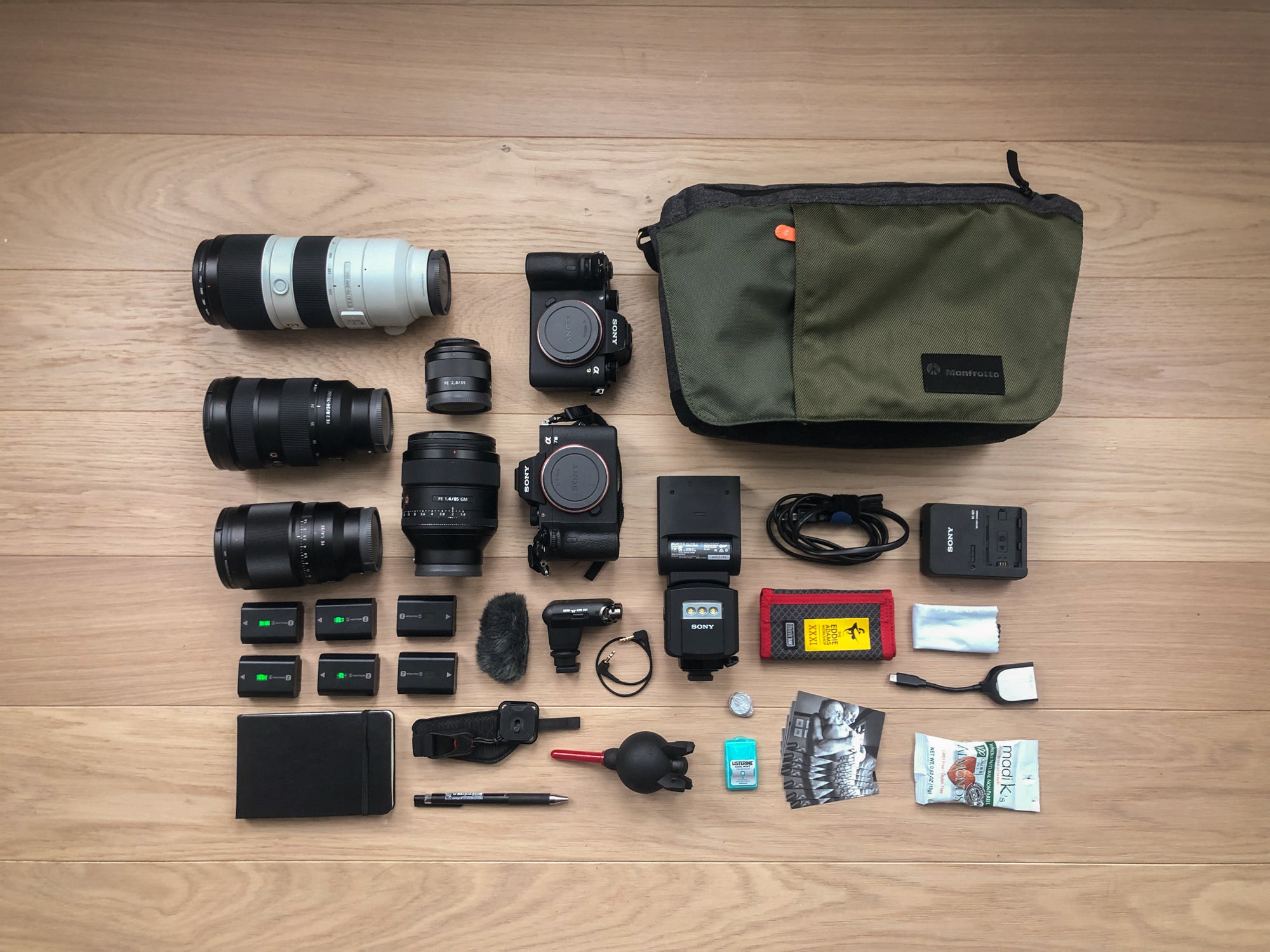 Cameras
Sony α9: I don't often shoot sports or fast action but the main exception I make each year is the Westminster Kennel Club Dog Show. The environment is less than ideal for photographers, with cool fluorescent lights beaming from above mixed with the occasional warm tungsten spotlights and a hint of natural light streaming in from different sides of the buildings. You would think all those lights would give the space a lot of depth and contrast to work with, but you would be wrong. Anyway, the α9 was the gift that kept on giving for me this year for so many reasons.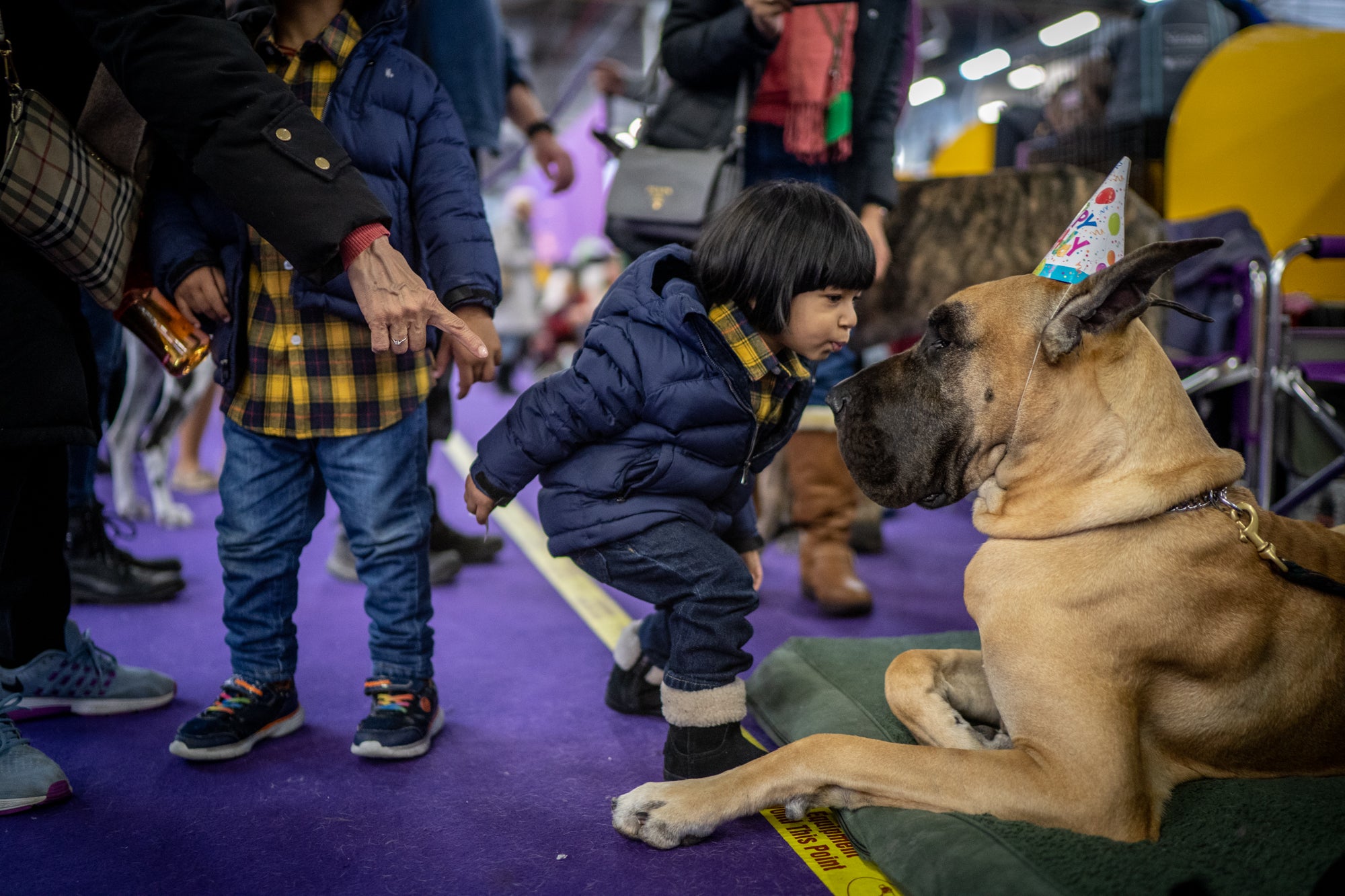 Sony α9. Sony 35mm f/1.4 lens. 1/160-sec., f/1.4, ISO 3200.
The speed: Shooting silently at 20 frames per second blew my mind at the dog show this year. Serious and focused, the humans, and their canines, do not want to be disturbed and as a photographer, I pride myself on not being seen nor heard but still getting the shots. The silent shutter allowed me to move fluidly and confidently around the scenes without disturbing my subjects.
Wireless transmitting: I didn't have the ability to do wireless transmitting with my previous system and it has been a game changer for me. I'm able to quickly send images to editors while I'm on a shoot, post to social media, or share frames with my subjects in the moment.
The dual memory card slots: I tend to be a little trigger happy when I'm excited or even a little nervous on a shoot and the comfort of knowing that I have dual slots for large memory cards allows me to focus on the shoot without worrying about having to swap out cards.
The weight: Here's an example. Shooting the entire Westminster Dog Show like I recently did, is two back-to-back, exhausting, 18-hour days. It's full of amazing content and is spread out over multiple locations with over 2500 dogs competing, not to mention their equally colorful and animated handlers and owners. During an event like this I like to have all of my gear on me because one moment I may be shooting a portrait, the next, in the ring with the judges, so the lightness of the gear makes the whole experience better. Any weight savings really adds up.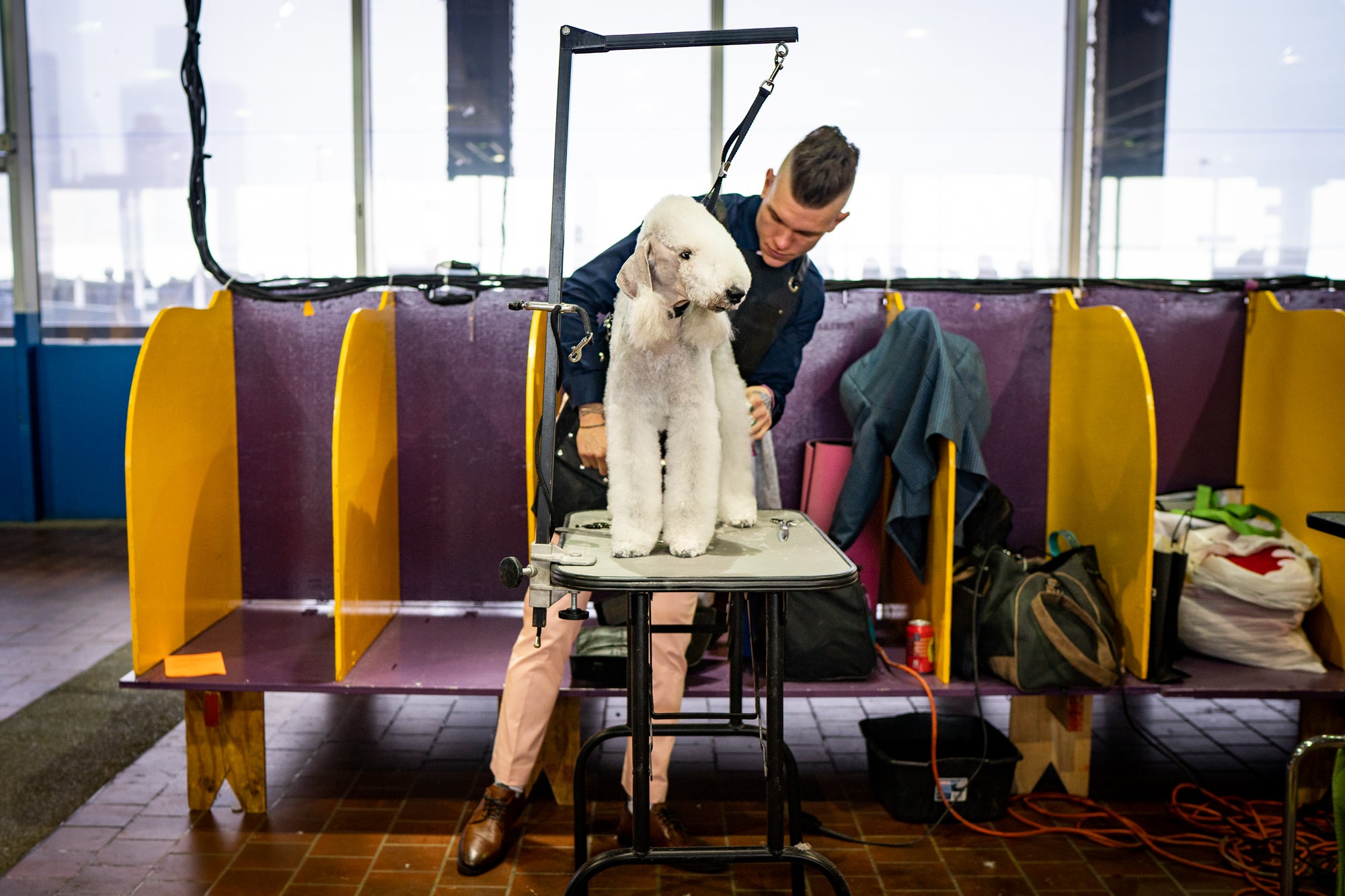 Sony α9. Sony 35mm f/1.4 lens. 1/160-sec., f/2.8, ISO 500.
Sony α7 III: I use the α7 III as my "second body" but I have complete confidence in it when I shift and use it as my primary. The quality of the images the camera produces is outstanding and the dynamic range is hard to match. I've never been able to rescue information in my highlights and shadows the way I have with this camera. I don't do an extensive amount of video shooting, but when I do, video capabilities are spectacular. And as I work on my long-term dog project, the new animal Eye AF capabilities from the firmware 3.0 update is huge for me.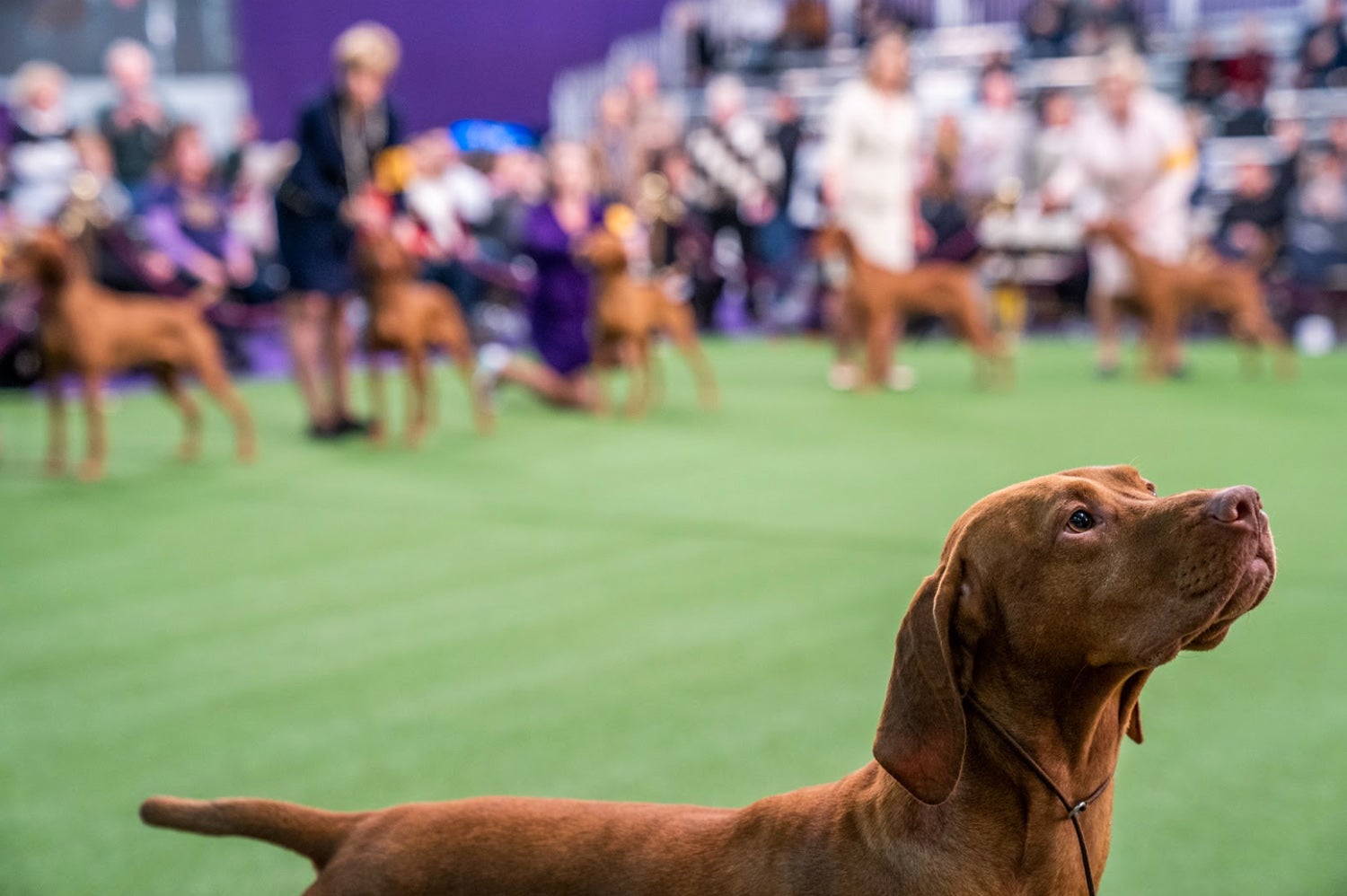 Sony α7 III. Sony 24-70mm f/2.8 G Master. 1/160-sec., f/3.5, ISO 2000.
Lenses
The Sony 35mm f/1.4: I have an addiction to prime lenses, especially this beauty. The bokeh, the versatility and the quality are just outstanding. This was the first Sony lens I owned and I was immediately hooked. If I could only work with one lens, this would be the one. It's super-fast, unbelievably sharp and that dreamy bokeh! I don't even bother with a tripod because its ability to function so well the low light is unparalleled.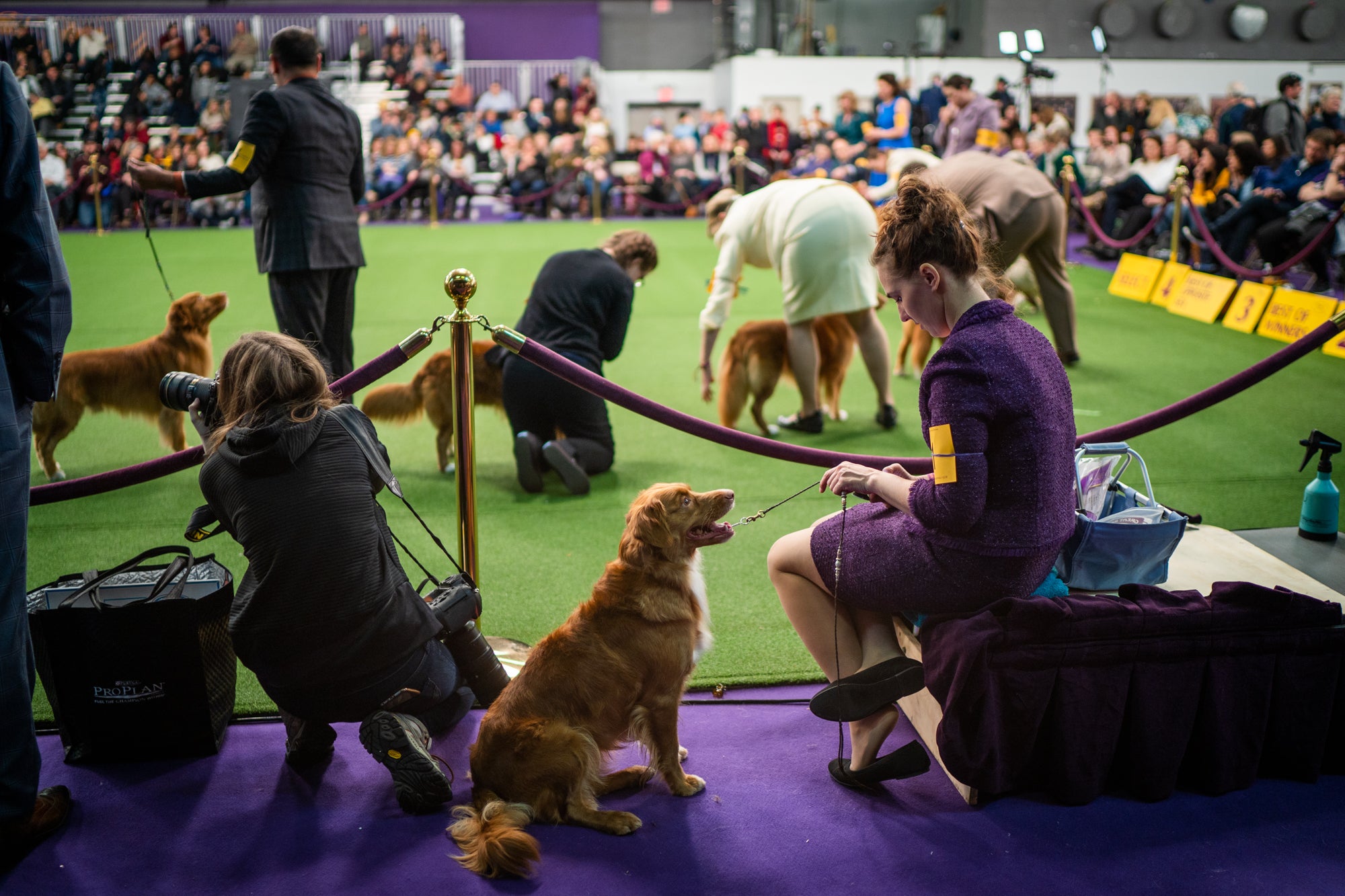 Sony α9. Sony 35mm f/1.4 lens. 1/200-sec., f/1.4, ISO 400.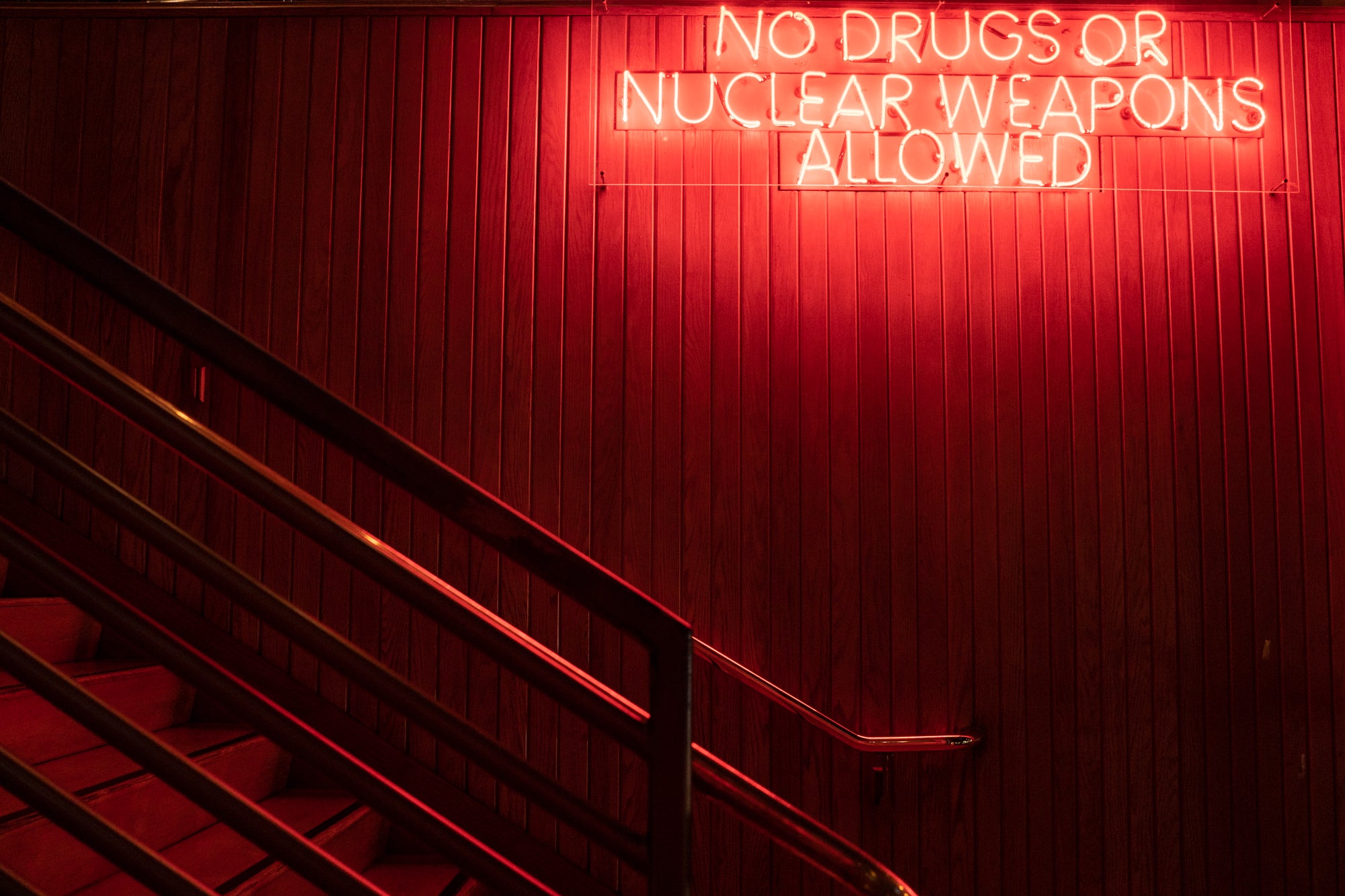 Guam. Sony α9. Sony 35mm f/1.4. 1/200-sec., f/3.5, ISO 800.
The Sony 35mm f/2.8: The discreetness of this lens makes it a VIP in my bag because when I am shooting with it, the camera & lens looks like it's just your run-of-the-mill "point-and-shoot" and no one gives it a second look. So with this combination, I can shoot on the street with ease. I was hesitant at first to give it a chance because I live for the 35mm f/1.4 but this lens proved itself worthy of a spot in my bag as soon as I tested it out.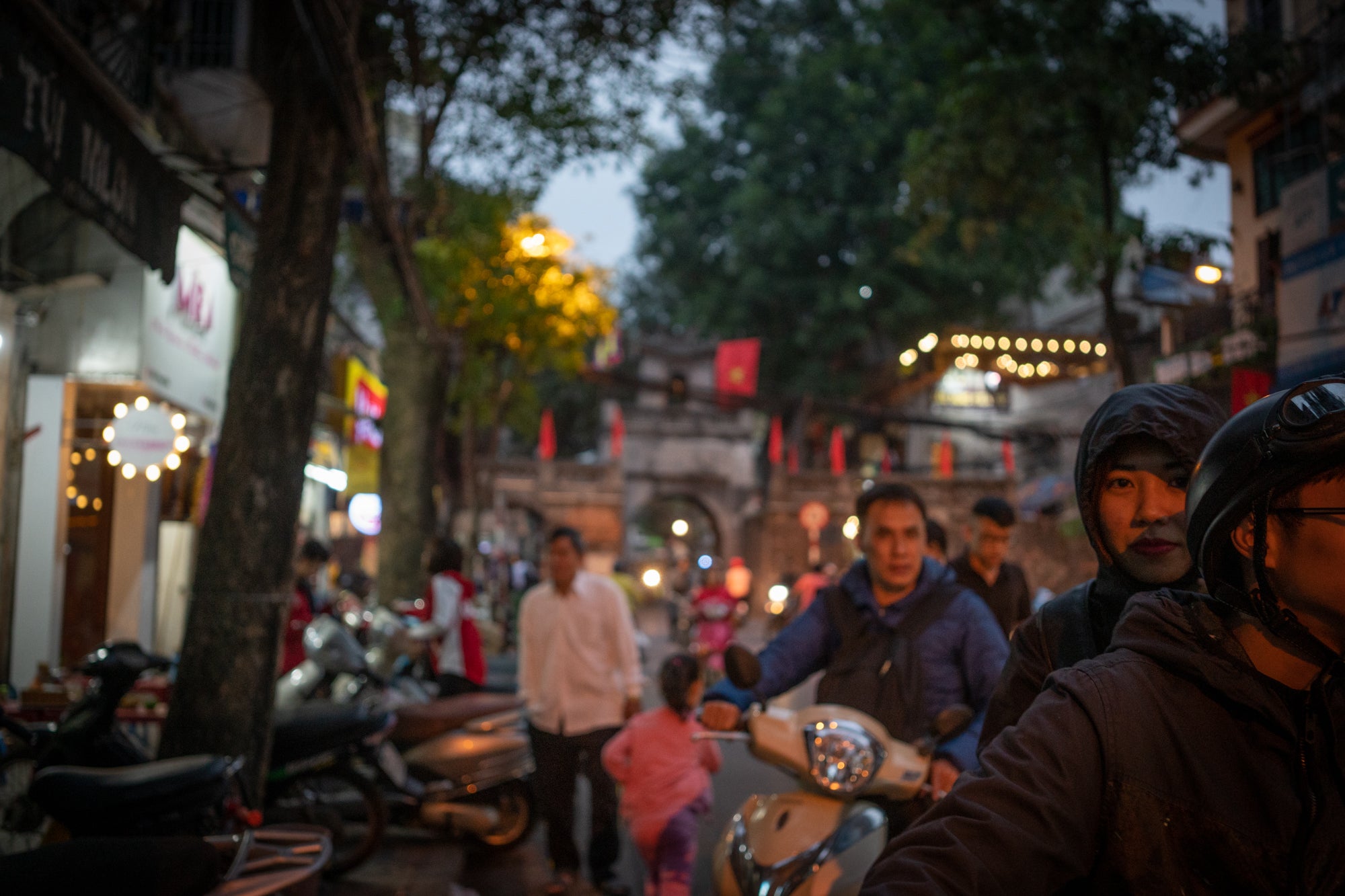 Vietnam. Sony α9. Sony 35mm f/2.8. 1/160-sec., f/2.8, ISO 2500.
The Sony 85mm f/1.4 G Master: The quality of the images that I shoot with this lens far outweigh the, well, weight, of this lens. Good quality glass is not light, or cheap, but once you use it, it's hard to turn back. Large and on the heavier side, but worth it for that spectacular glass, I found that I often lean on this lens because it allows me a level of intimacy with my subjects without being physically right in their faces.
Sony α9. Sony 85mm f/1.4 G Master. 1/250-sec., f/2.8, ISO 400.
The Sony 24-70mm f/2.8 G Master: The versatility of this lens wins it a spot in my bag. I can shoot wide and tight simultaneously without skipping a beat and without having to switch out my lenses.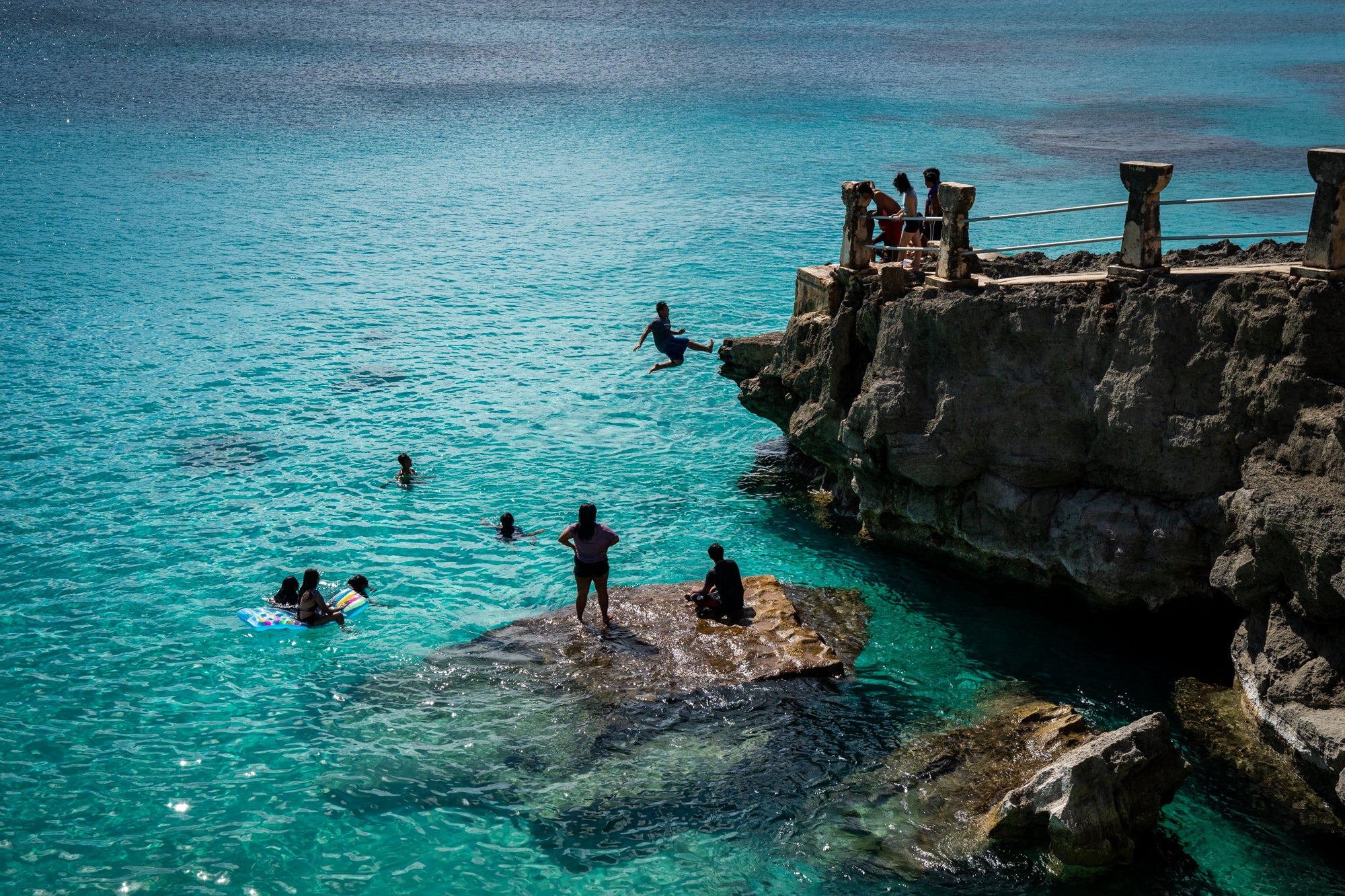 Sony α9. Sony 24-70mm f/2.8 G Master. 1/5000-sec., f/5.6, ISO 400.
The Sony 70-200mm f/2.8 G Master: While I don't have a need for this lens all the time, I often keep it in my bag because sometimes I don't know what situation I might be walking into and if it calls for a telephoto lens, this is the one I want to be using.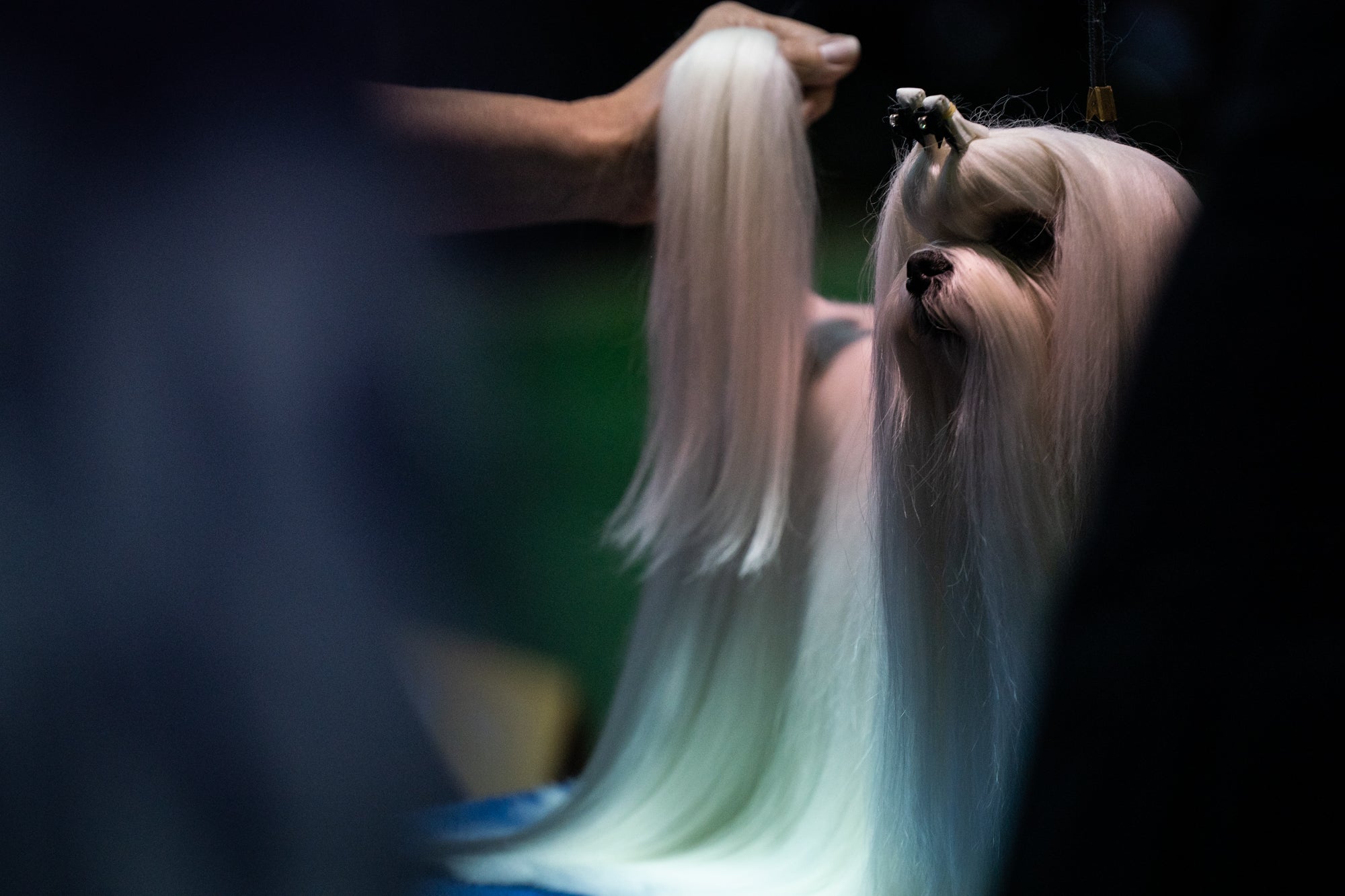 Sony α9. Sony 70-200mm f/2.8 G Master. 1/500-sec., f/4.5, ISO 1600.
Accessories
Sony FVL-F60RM Flash: While I don't often use flash in my photography, I need to be ready for any and all situations so I keep this one tucked away in my bag (always with fresh batteries) just in case.
Memory Cards: I mainly use the Sony TOUGH cards, ranging from 32GB to 64GB, with 2 cards in the dual slots of both cameras at all times. I keep them in a soft Think Tank card wallet that I got while volunteering at the Eddie Adams Workshops.
Microfiber Cloth and Air Blower: While I am guilty of using an edge of a t-shirt to clean a lens or inside the camera on occasion, I know that the better practice is to use an air blower and cloth so I always make sure to have both.
Extra Batteries and Charger: While the batteries seem to last forever, it is always important to be prepared with backups, especially when the batteries are as small and lightweight as these and are interchangeable between my 2 cameras.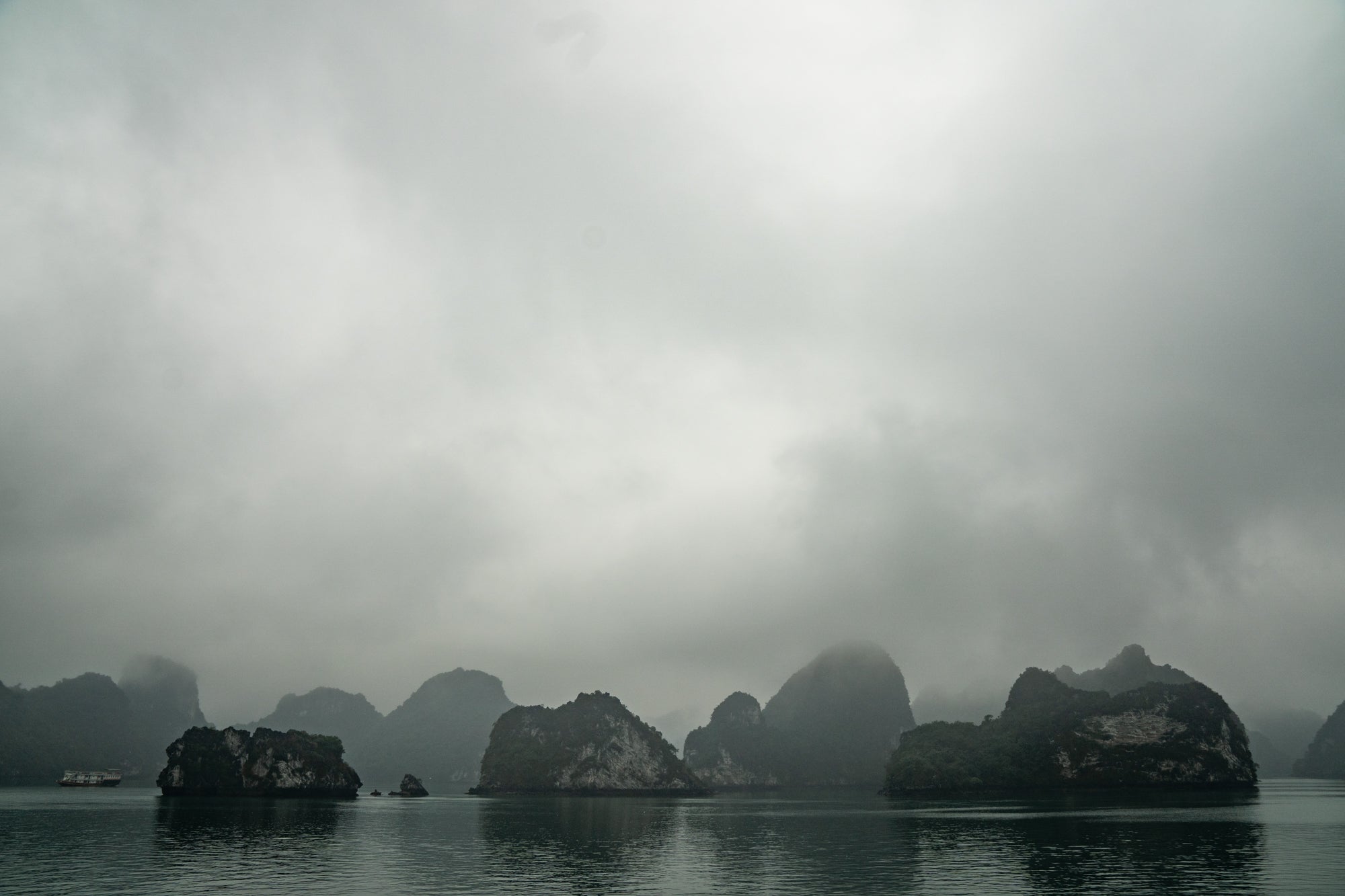 Vietnam. Sony α9. Sony 24-70mm f/2.8 G Master. 1/250-sec., f/5, ISO 320.
Pen and Paper: While I love to make quick notes on my phone, I often find that a traditional reporters notepad and pen works best for me (especially if I am trying to save phone battery power). I am an analog girl at heart, even when it comes to my note taking.
Manfrotto Bag: This bag is a favorite of mine because it is super light-weight and has many adjustable pockets and zipper on top for quick, easy access.
Peak Design Hand Grip: I've been making an effort to avoid anything that will add strain on my neck and shoulders, so these days I am experimenting with hand grip options instead of shoulder straps.
Microphone: As good as the quality of the sound from the built-in mic is, it's always better to add an external mic if you can. This mic is so small it makes for an easy addition to my bag because it takes up almost no space.
Almonds: I can't always stop for a meal while I'm shooting and it's important to have readily available sources of protein and energy to keep moving! Almonds do the trick for me when I'm in a bind!
Lucky $.18 Cents in Tinfoil: My great grandmother used to give us little $.18 cent packages for good luck. The number 18, in Jewish numerology, stands for "life," because the Hebrew letters that spell the number 18, known as chai, add up to 18.
Card reader: It's always good to have a card reader handy. Even if I don't have my laptop with me, if I need to download my images to a computer, a fast and easy reader is helpful.
Business Cards: Being a freelance photographer, I always want to be ready to connect with other people, whether it be potential clients or subjects I am photographing. Always be prepared!
Breath Mints: These have become particularly useful when I am on a job for a long day. So much of my work involves communicating with people so it's a good and easy solution to a potentially uncomfortable moment.
My Dog: Einstein, a 7-year-old Chihuahua-Pomeranian-Dachshund-Corgi mix from Guam is my ultimate stand-in light model and photo assistant. If he could fit in the bag he would.