Making portraits at a time of social distancing? Keep an appropriate distance from one another, keep your space and gear clean and disinfected (see more about how to keep your photo equipment disinfected here), and have the right gear to make it happen. Portrait and fashion photographer Ari Weiss (@ari.weiss) has shot commercial work for clients like Google, Nike, BMW, and LG. The NYC-based Alpha Imaging Collective member uses Sony Alpha mirrorless camera and lenses for his high-profile portraits and while his kit has remained pretty consistent throughout the past few years, his creative approach has definitely changed. We caught up with Weiss to learn more about his gear and how he uses it today.
Portrait and fashion photographer Ari Weiss (@ari.weiss) shares the portrait kit he's consistently relied on for the last few years.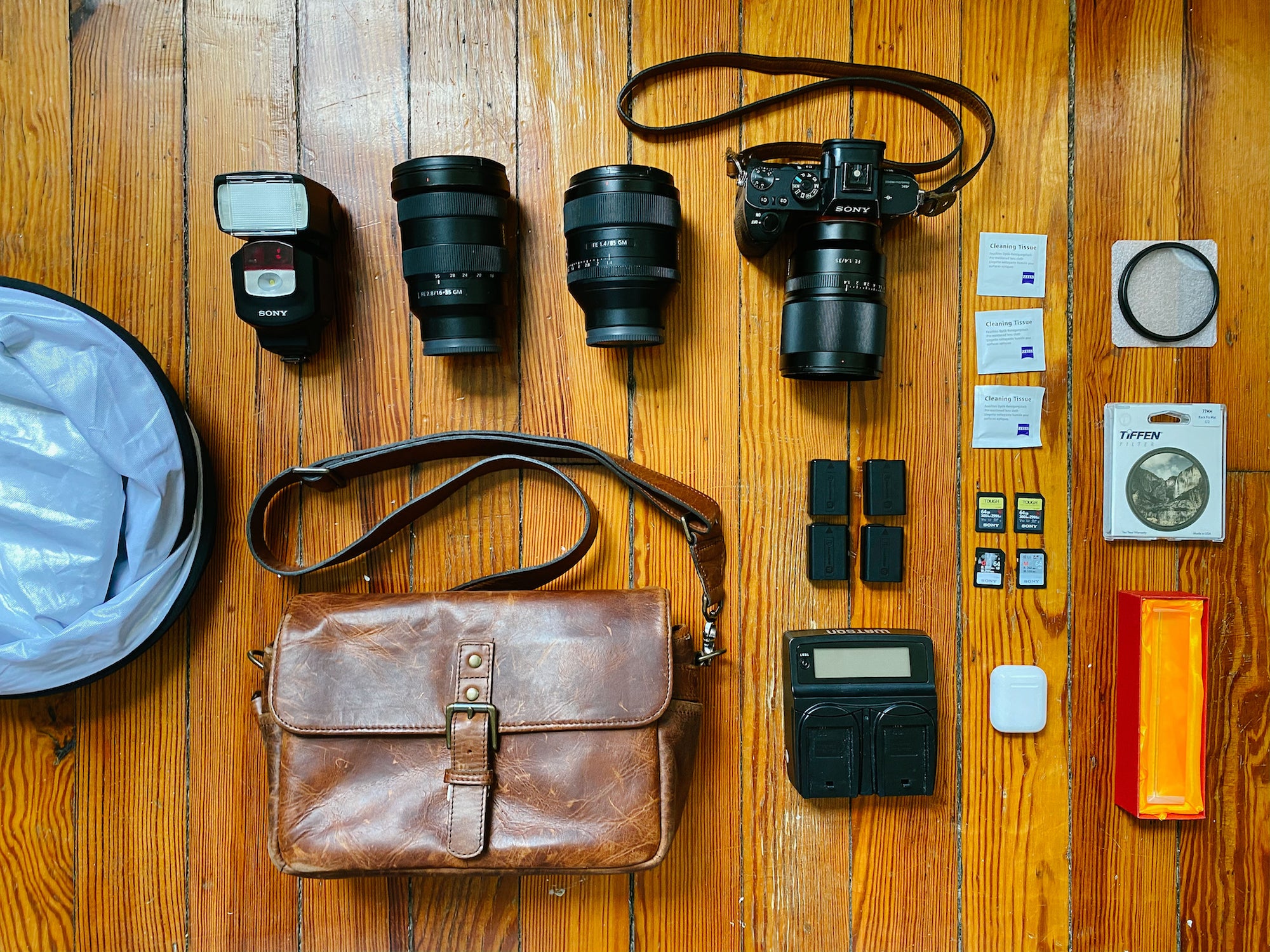 The Sony gear I use has remained mostly the same throughout the years. It's done an incredible job at helping me capture the stories I tell through images and video. What's mainly updated for me is my relationship to creativity, social media and photography. Some months I feel very outwardly focused. I want to create, post and use my voice. It makes me so happy to share my work with a community. But most months, and the ones I have learned to fully lean into (with resistance due to everything culture teaches us), are the ones where I need to pull inward, do less and give everything I have to me so I can give birth to more. Recovering from the subconscious need to always be traveling, networking and relentless shooting required a rewiring of my brain and nervous system. It's allowed me to create space to focus on other aspects of my well-being that directly impact my photography for the better. This process has (and continues to be) the biggest teacher of all time. While I can dive into the deep-end here, let me come back to earth and tell you what's in my bag when I go on a shoot!
Camera
Sony α7R II: I've had this camera for three years and it has never failed on me. While my Instagram mainly shows my passion for fashion and portraiture, I'm a full-time commercial photographer and use the α7R II to shoot sports, concerts, stills on large film sets, studio work, a range of events, and so much more. All of these shooting scenarios come with their own set of challenges. Many events and concerts are low light, but I'm able to bump ISO to 3000+ with little grain. Last year I shot a professional boxing fight at MSG for Hennessy and a Formula E race for Jaguar with ease because of the cameras fast shutter speed. I'm able to stay completely silent on film sets using the camera's silent mode. I use it to shoot videos and gifs for fashion/lifestyle, crossfit, and liquor brands. The digital viewfinder allows me to stay in 'shoot mode', adjust the settings and see the image change in the viewfinder. This is a huge time saver and acts like a little dark room to view photos when shooting outside. I use the camera's WiFi to send photos and videos instantly from my camera to iPhone. This allows me to create premium looking IG stories while on the go with no computer needed. Overall, the α7R II is an extremely smart piece of technology. Sony is connected and in tune with how photographers work in 2020 and it shows through their constantly updated gear and social media presence.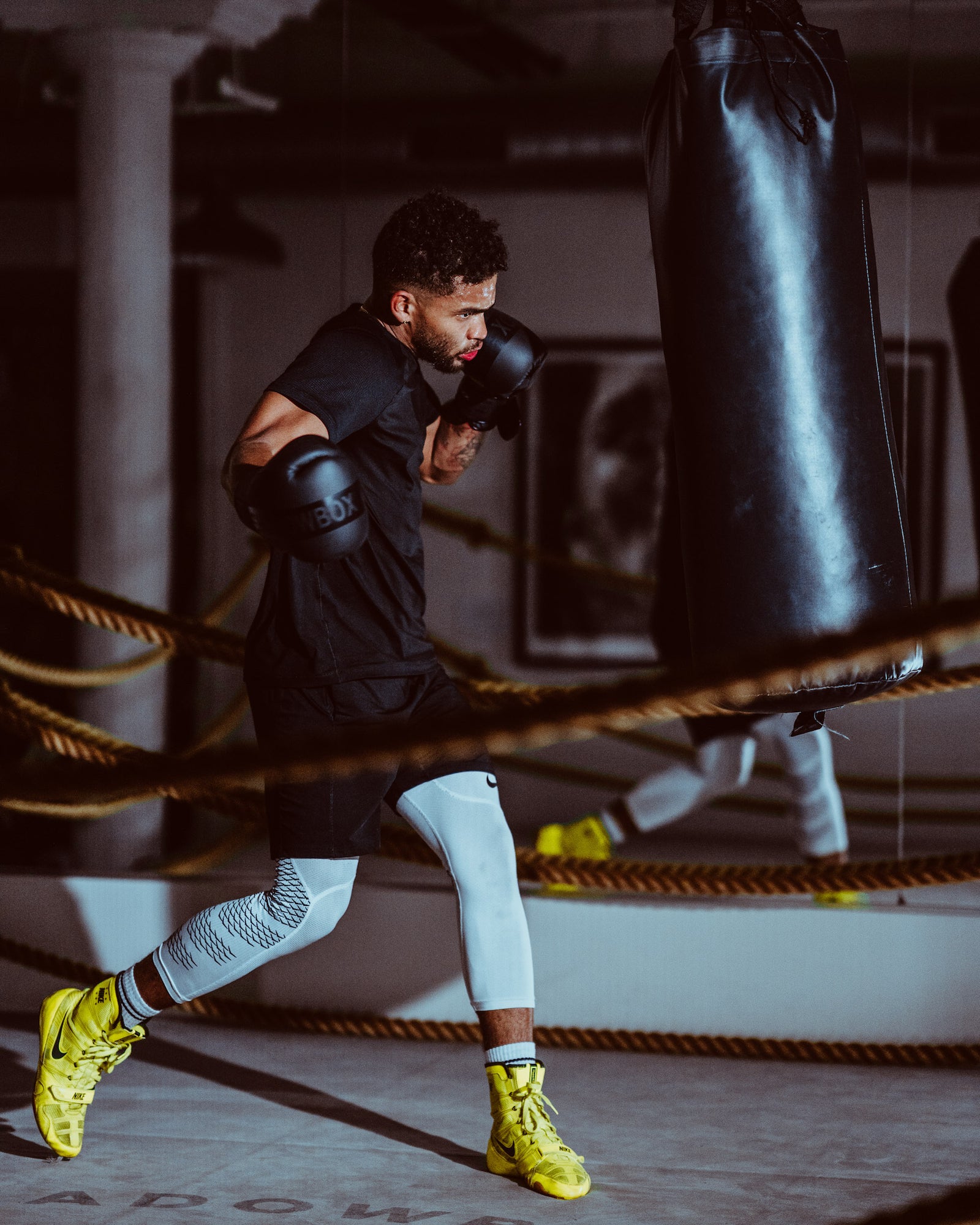 Sony α7R II. Sony 85mm f/1.4 G Master. 1/2500-sec., f/1.6, ISO 2500
Lenses
Sony 85mm f/1.4 G Master: This is my lens of choice. Its low aperture, compression (making the background look closer than it actually is), sharp focus and creamy bokeh creates a cinematic world. All of this allows for the subject to really stand out. If you want to shoot details in a landscape or portrait, this is the lens for you. For work, when shooting events it highlights details that a wide lens can't give light to. Since the depth of field is so shallow, when shooting video I like to shift focus back and forth between the subject and background. In general, the way this lens makes a photograph feel speaks to me in ways a wider lens does not.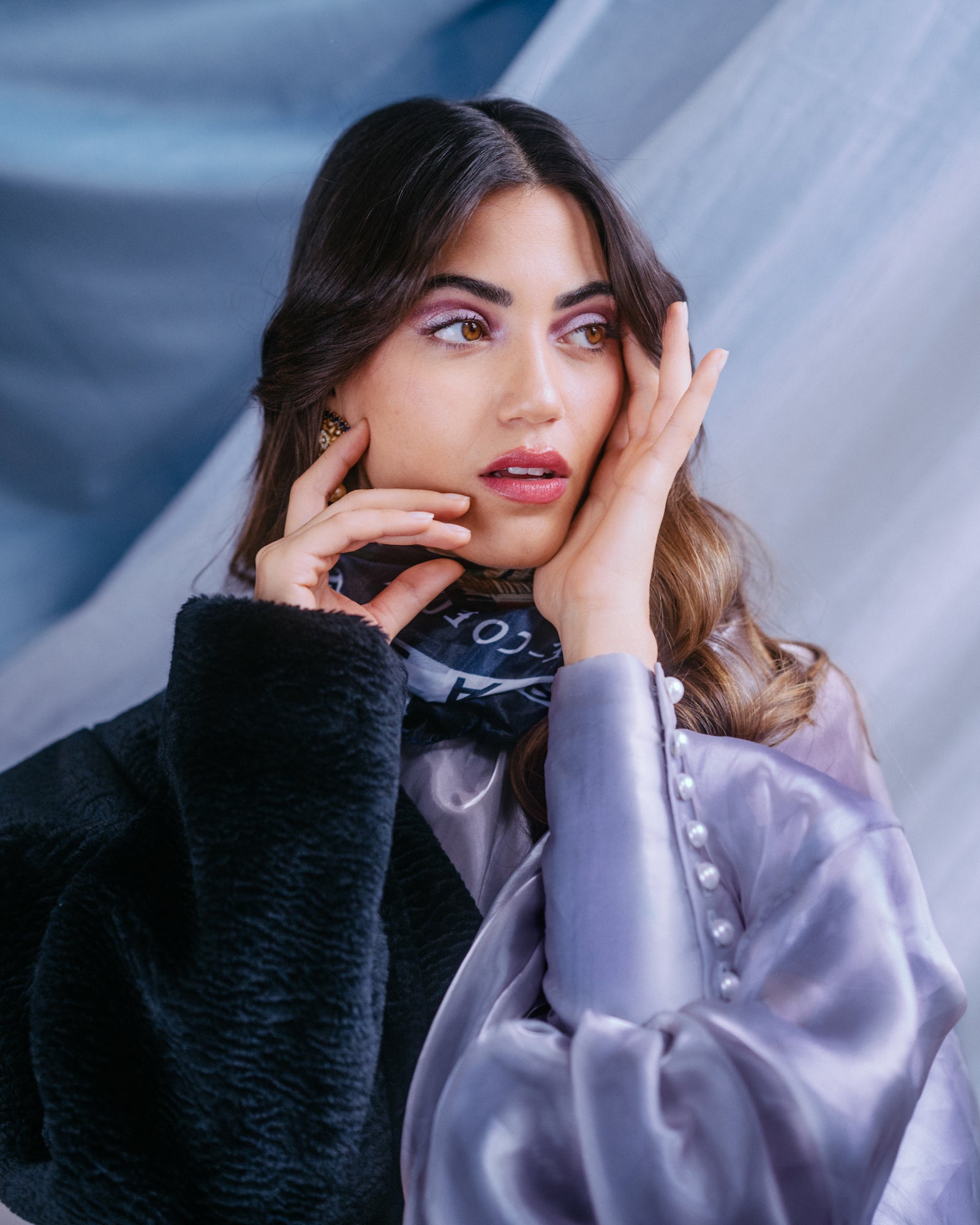 Sony α7R II. Sony 85mm f/1.4 G Master. 1/250-sec., f/2, ISO 800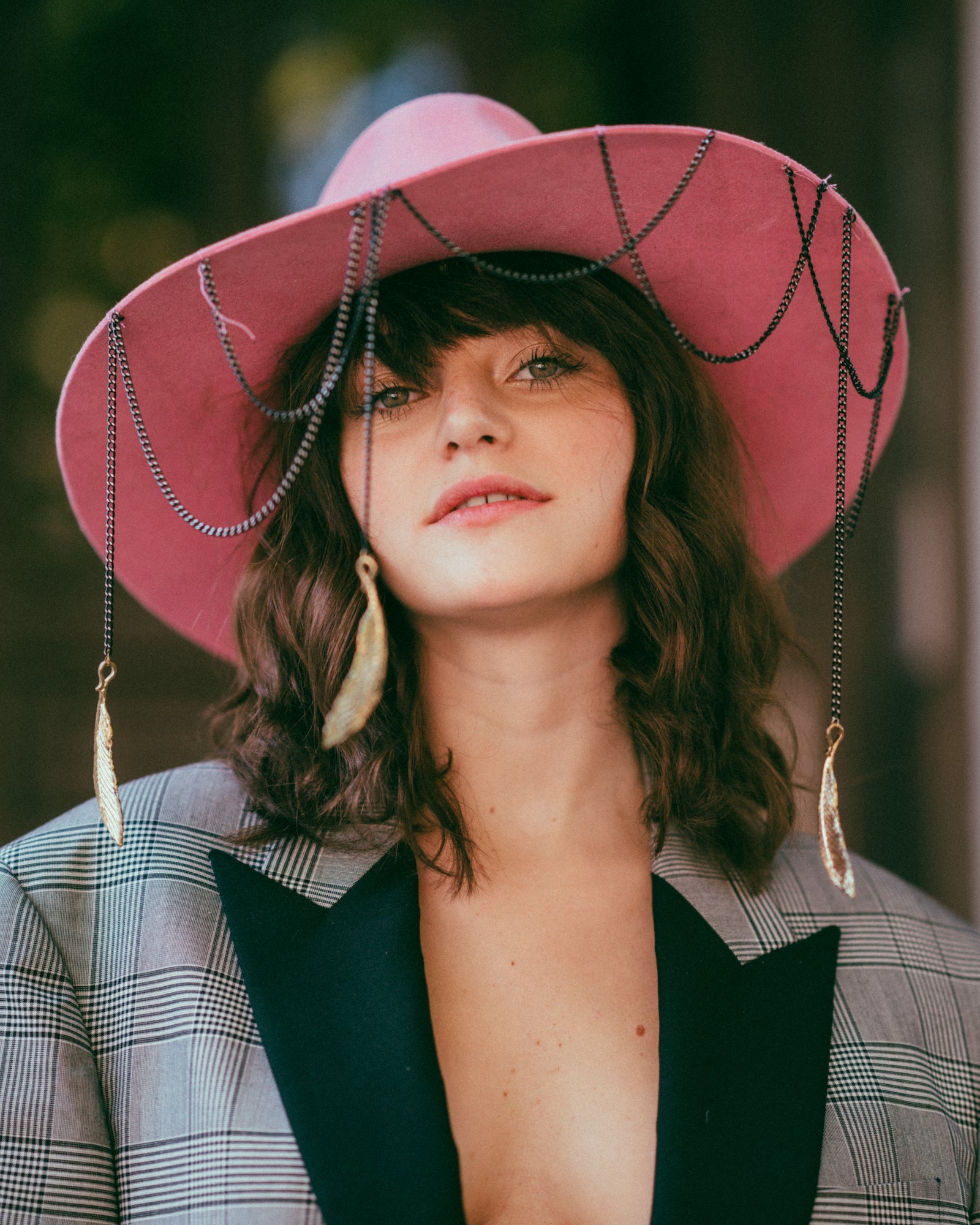 Sony α7R II. Sony 85mm f/1.4 G Master. 1/320-sec., f/1.6, ISO 125
Sony 35mm f/1.4: I use this lens to shoot full body portraits or in scenarios where a wider lens is needed. For me, the 35mm does a really great job at highlighting a subject within its environment. It's wide enough to show aspects of the foreground / background, which can draw the viewer's eye to the subject. All of this helps tell the story of the photo.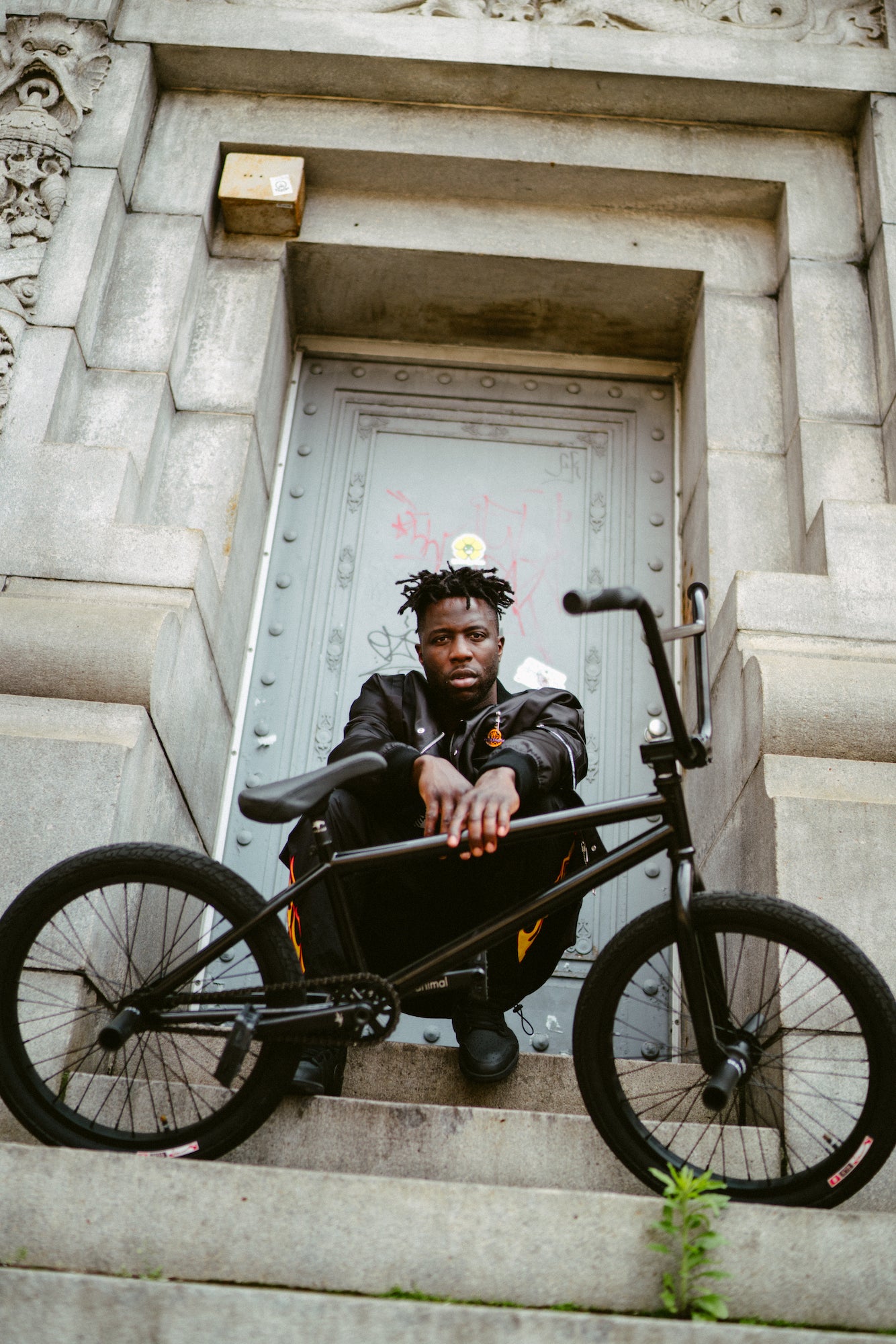 Sony α7R II. Sony 35mm f/1.4. 1/2500-sec., f/1.4, ISO 80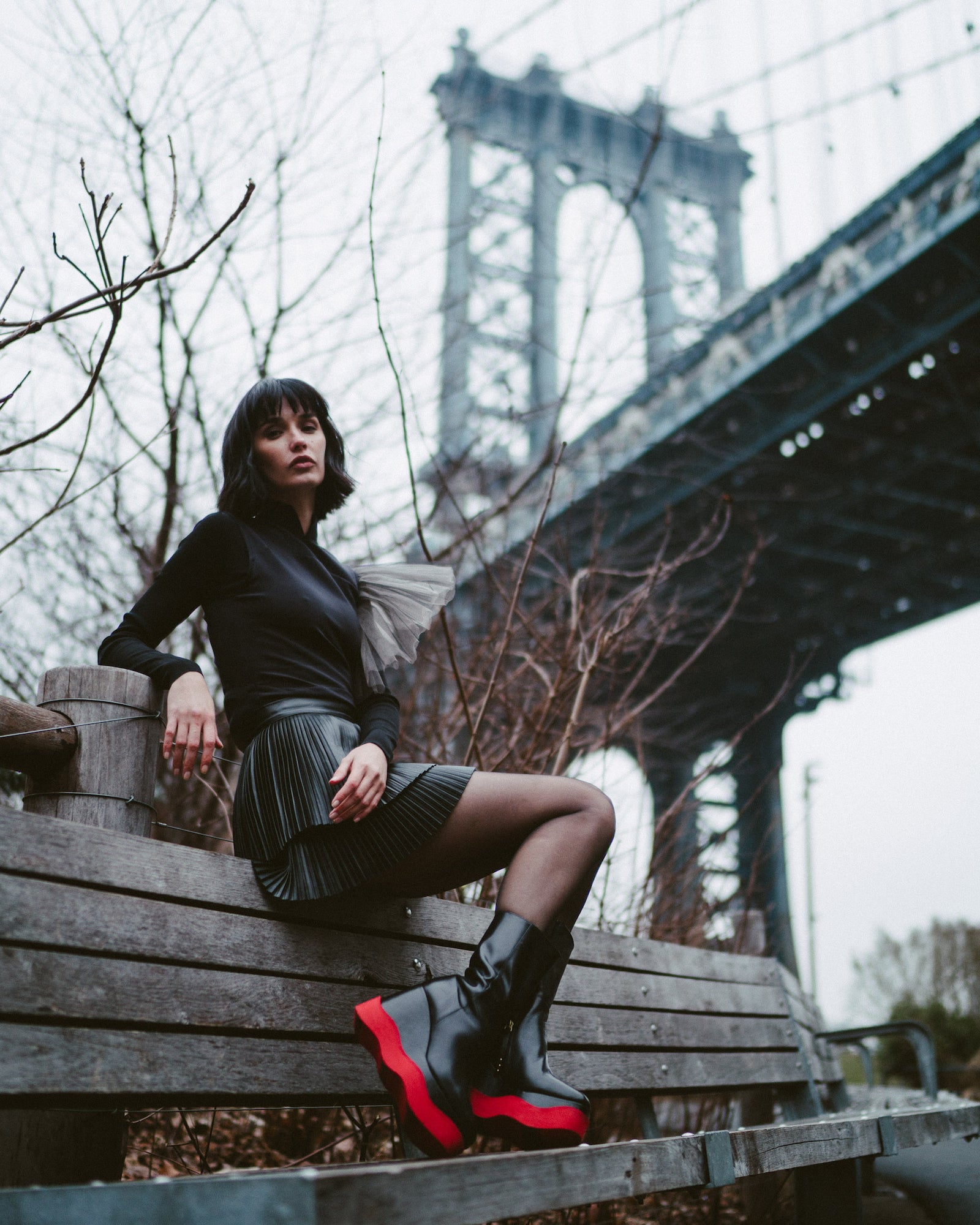 Sony α7R II. Sony 35mm f/1.4. 1/640-sec., f/1.4, ISO 320
Sony 16-35mm f/2.8 G Master: I use this super wide lens in multiple situations. Most of the time it's when I'm shooting video – it helps capture an entire scene. It does wonders when I'm in a super small space and have to capture what's around me. When it's ok to have groups of people together (that is, when we're not trying to stop transmission of a nasty virus), this lens is great for capturing multiple full body subjects in one photo.
Accessories
Sony 64GB TOUGH SD Cards & Sony 64GB: These are my favorite SD cards. When shooting GIFs or live events, sometimes I take hundreds of photos per minute. I need a fast SD card to process these photos as I'm shooting. As a photographer it's your responsibility to build a good relationship between you and your subject. A slow SD card can stop a shoot for minutes and kill the vibe. Fast SD cards allow you to stay moving.
Sony Flash HVL-F43M: I use this flash for a lot of events. I love it because it rotates sideways so I can shoot vertical with it.
Tiffen Filter, Black Pro Mist 1/2: I use this lens on my 85mm went shooting portraits and I love it. This filter reduces highlights and decreases contrast for a pastel-like effect. It smooths out wrinkles / blemishes and provides diffusion without losing detail. I believe effects like this are better done in camera. When you try to create this effect in post it can come off cheap and over edited.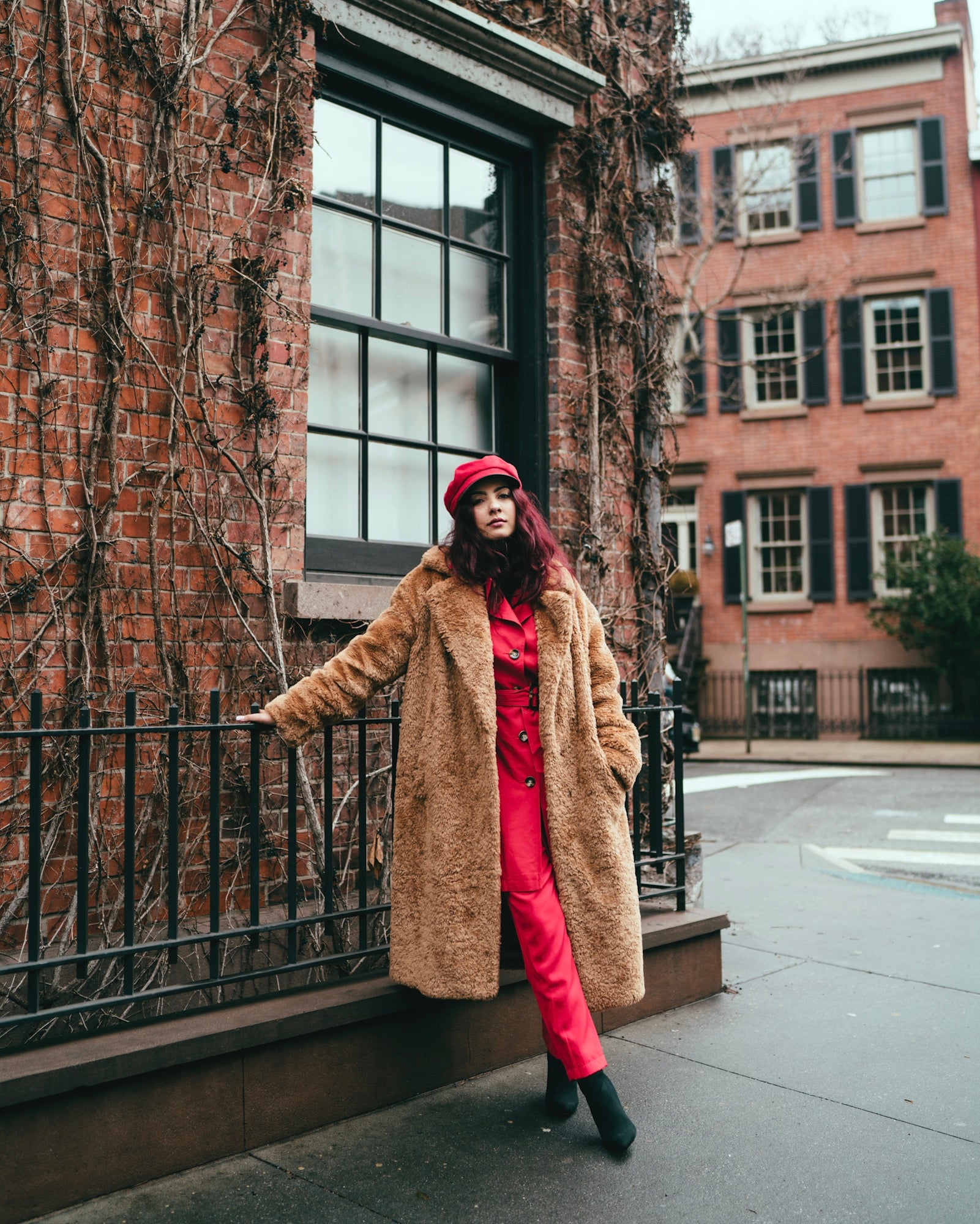 Sony α7R II. Sony 35mm f/1.4. 1/1000-sec., f/2, ISO 125
The Bowery ONA Bag: This is my minimal camera bag that fits a body and 2 lenses. I love the design, versatility, real leather, and it's just perfect.
ONA The Sevilla Leather Camera Strap: Super minimal camera strap. Real leather and gives the camera a vintage feel.
Sony Cleaning Tissue: When shooting, my camera is up against my face all day. Sometimes you need a wet cleaning tissue to make sure your gear is clean from dirt and bacteria.
Prism: I love using the prism when shooting portraits. If you hold these up to your lens it softens light, creates reflections and rainbows. Who doesn't love rainbows in portraits?
Bounce: These bounce light onto my subjects face when shooting. Especially when shooting street portraits, sometimes the light but these highlight their face and really make a difference.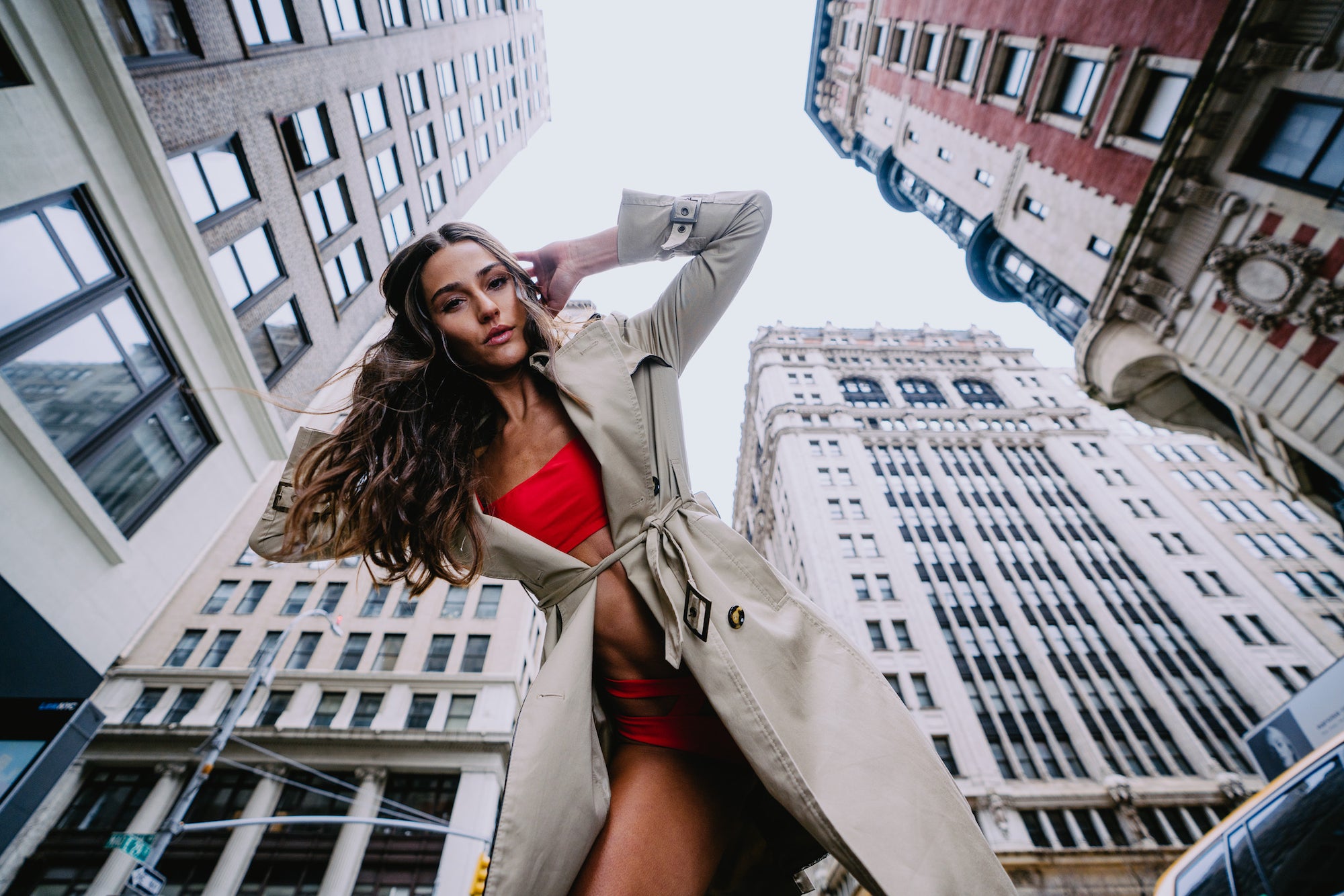 Sony α7R II. Sony 16-35mm f/2.8 G Master. 1/320-sec., f/2.8, ISO 320
Double Battery Charger: This allows me to charge two batteries at once which is always super convenient.
Perfect Bar, Peanut Butter: These are my favorite protein bars. 15G of protein and taste amazing. The perfect shooting snack to keep in the bag.
AirPods: When having a camera strap around your shoulder or neck, the last thing you want is a wire dangling down from headphones. AirPods really clean that up.