Erick Urgiles (@erickhercules) is a commercial photographer based in New York City. A member of the Sony Alpha Imaging Collective and self-described "no-Photoshop photographer," Erick aims to capture surreal moments that occur in a single shot – humans levitating in the air, objects floating in the clouds. His style of work requires flawless execution, and he relies on his Sony Alpha mirrorless system to get the job done. We connected with him to learn more about the gear he uses for his otherworldly and imaginative levitation photography.
Humans levitating in the air, objects floating in the clouds. Erick Urgiles shares the Sony Alpha gear he uses to capture surreal moments in a single frame.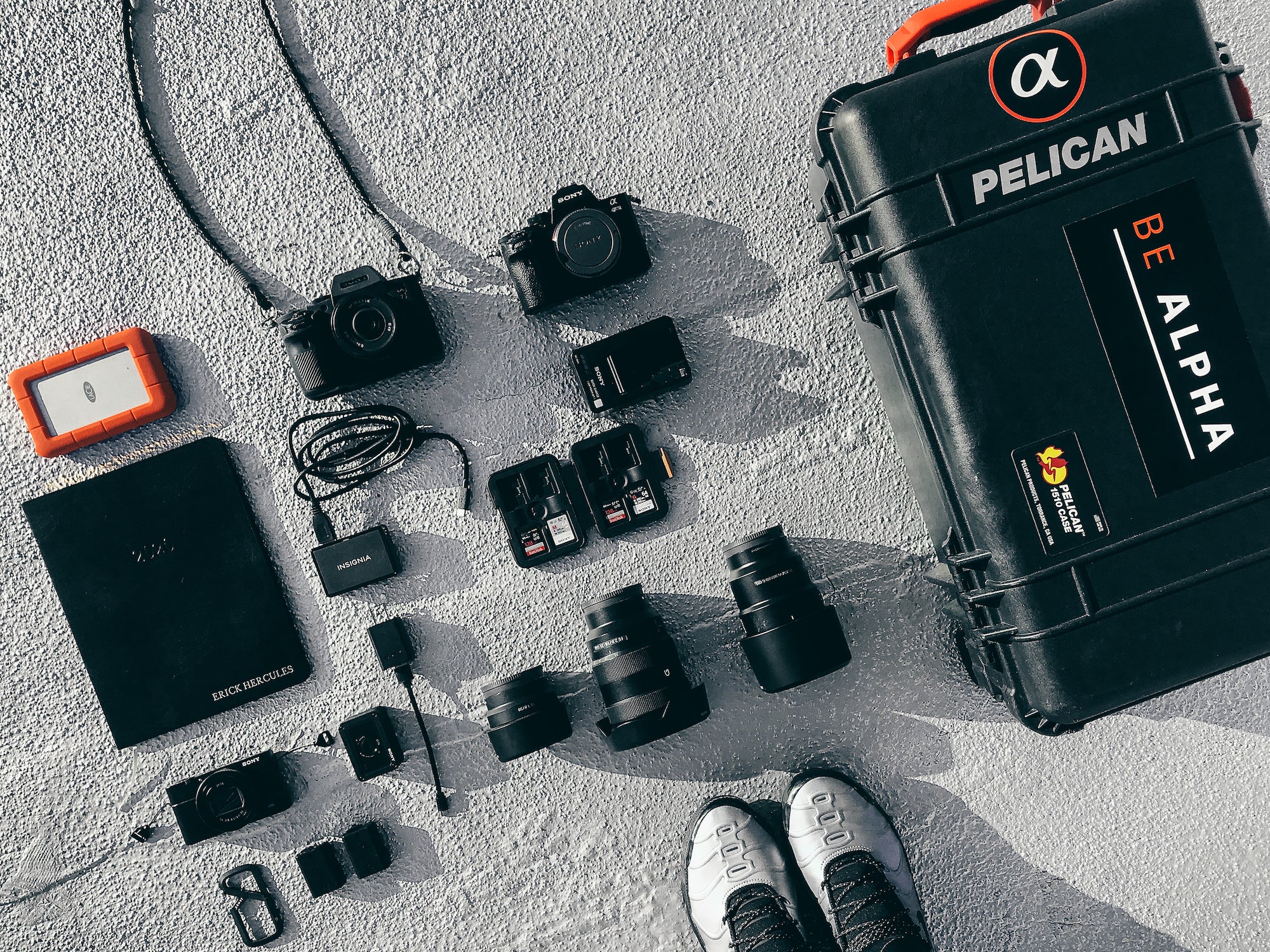 Lenses
Sony 16-35mm f/2.8 G Master: This lens is my favorite lens of all time. The most reliable and sharp of all my wide angle lenses. When paired with a fast-focus camera like the α9 or α7R III, it can be the best set-up one can have. What gets me is its wide aperture and yet soft bokeh, making this lens a prime lens when shooting commercial photography that needs that extra "Je ne sais quoi." I love combining creative model poses with city backgrounds, as this lens is capable of expanding the storytelling, helping to deliver a more aspirational angle.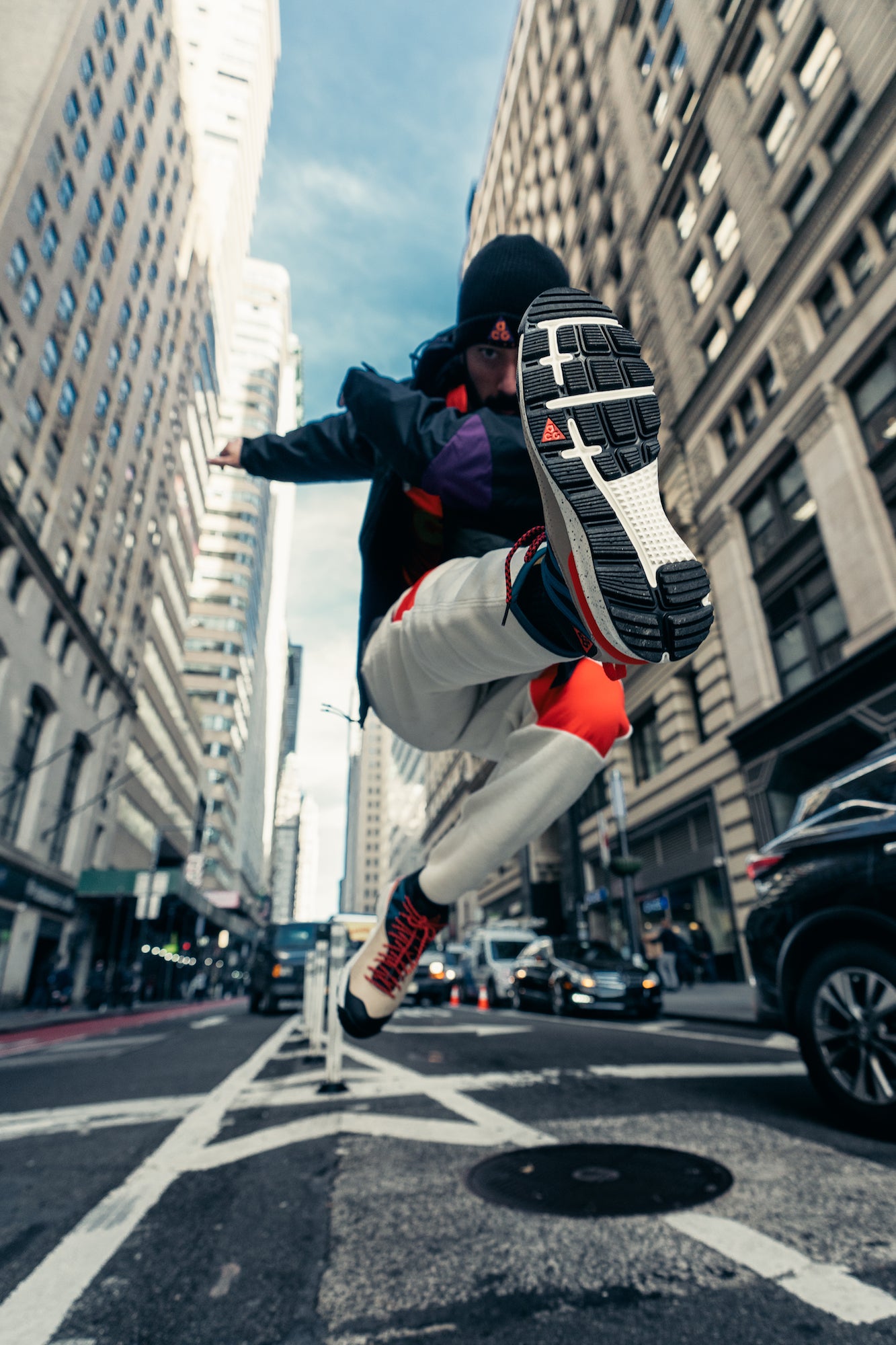 Sony α9. Sony 16-35mm f/2.8. 1/1250-sec, f/3.2, ISO 800. This image was taken in the middle of Wall Street, New York. I happened to have the Sony α9 (I usually have the α7R III as my main camera) and the Sony 16-35mm f/2.8 G Master. It was one of the first shoots with this lens, quickly making it one of my most reliable lenses to date. It works perfect for levitation and fast shutter photography!
Sony 50mm f/1.8: I love running light when it comes to my gear. So the 50mm f/1.8 is a must-have in my bag always. The soft bokeh in the background with that pop of subject sharpness will never get old! If you're a commercial, portrait, brand and lifestyle photographer, this lens is a must-have!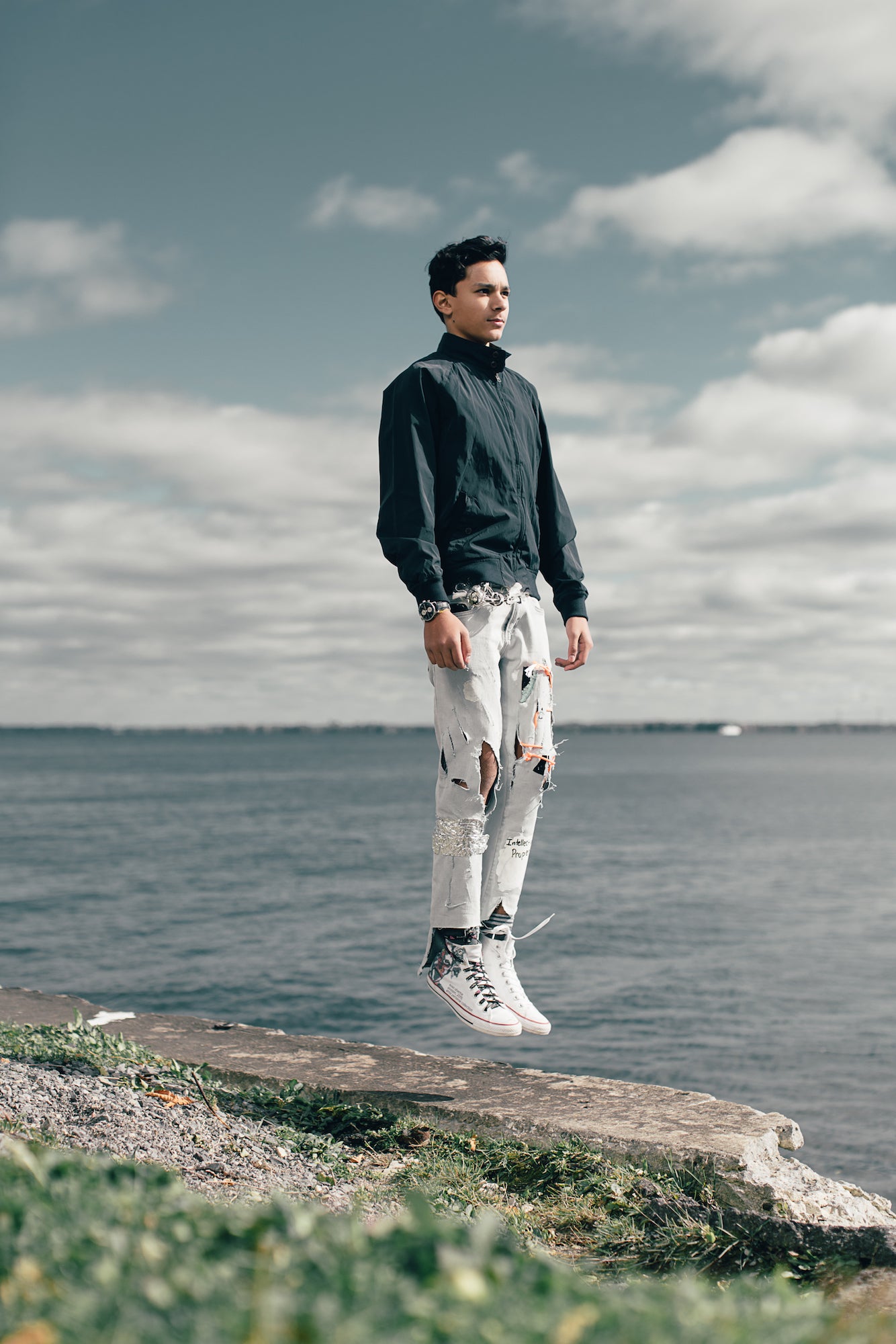 Sony α7R II. Sony 50mm f/2.8. 1/2500-sec., f/2.8, ISO 200. The 50mm f/1.8 is perfect for the work I do. It's simple, light and always reliable. This image was taken in Canada, on a warm winter day, with a soft bokeh background only a 50mm could deliver.
Sony 35mm f/2.8 Pancake Lens: Walking around the city with huge lenses on your back (and a big camera in the front) can take a toll over time. Getting a 35mm pancake lens has been one of my best investments yet. Why? Not only is it super portable, but the 35mm angle gives you just enough variety to pretty much capture everything you want. It has been an imperative lens in helping me bring my camera out for fun (being that it's NOT fun carrying around so much equipment).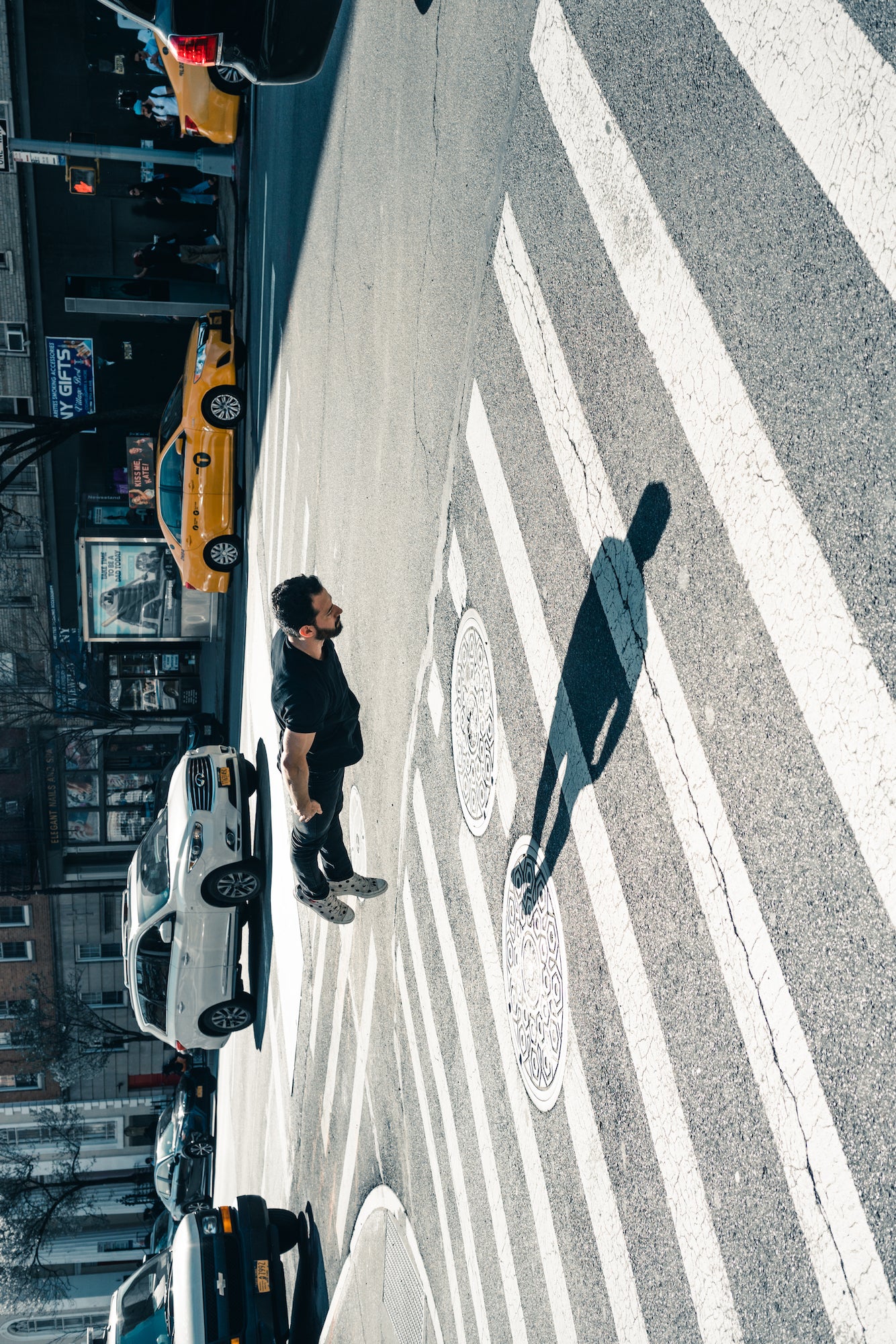 Sony α7R II. Sony 35mm f/2.8. 1/1250-sec., f/5, ISO 160. If you're just beginning photography, I would recommend purchasing one of these lenses because not only will it be portable enough to take anywhere, but it will help you establish your basics of composition, Storytelling and subject positioning without the fancy stuff like bokeh (something that you'll later add to create a depth into your story telling). This photo of Dancer, Mathieu Forget was taken with the α7R II and the 35mm f/2.8 pancake lens. Minimal bokeh, but very reliable lens when it comes to telling a wholistic story!
Sony 90mm Macro f/2.8: Commercial work requires a different perspective at times. The 90mm Macro lens has redefined what macro photography means to me. Its incredibly sharp focus ring along with its super soft bokeh gives me substantial control over composition and storytelling, helping me achieve things I never thought I could before. At first, it was challenging to work on macrophotography, but more and more I've realized that it is it's own art form, and this lens alone has opened me up for so many possibilities!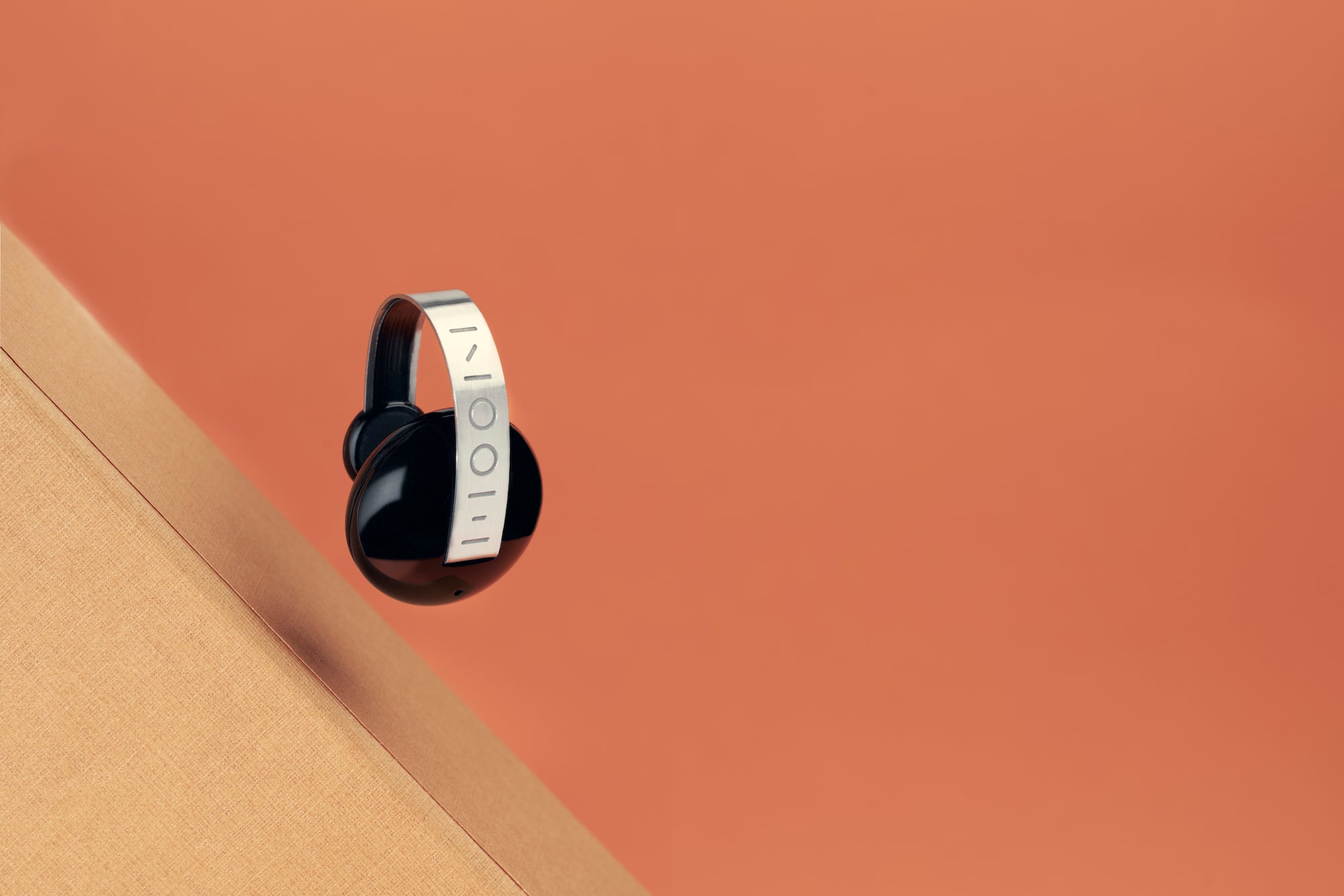 Sony α7R III. Sony 90mm f/2.8 Macro. 1/650-sec., f/8, ISO 200. (Composite). This commercial product shoot above was the first time I used the 90mm Macro (paired with the Sony α7R III). The sharpness of the main subject contrasted with a soft blurred background was the first time I've seen such a small object (an iPhone light) have such a high quality bokeh. The sharpness of the 90mm Macro combined with the stabilization technology from the α7R III was key in this job being a success!
Cameras
Sony α7R III: This camera has redefined my workflow. The color science, intuitive shutter and fast tracking have made fast shutter photography even more of a pleasure to shoot. I love the fact that with its high megapixel count, I can always crop in post without having to worry about the image being pixelated, making me focus on being in the moment and not having to worry much about post editing. Talking about post editing, the α7R III's dynamic range is incredibly reliable when it comes to pulling highlights and shadows, helping me color grade my storytelling exactly how I like it! Definitely my favorite camera to date!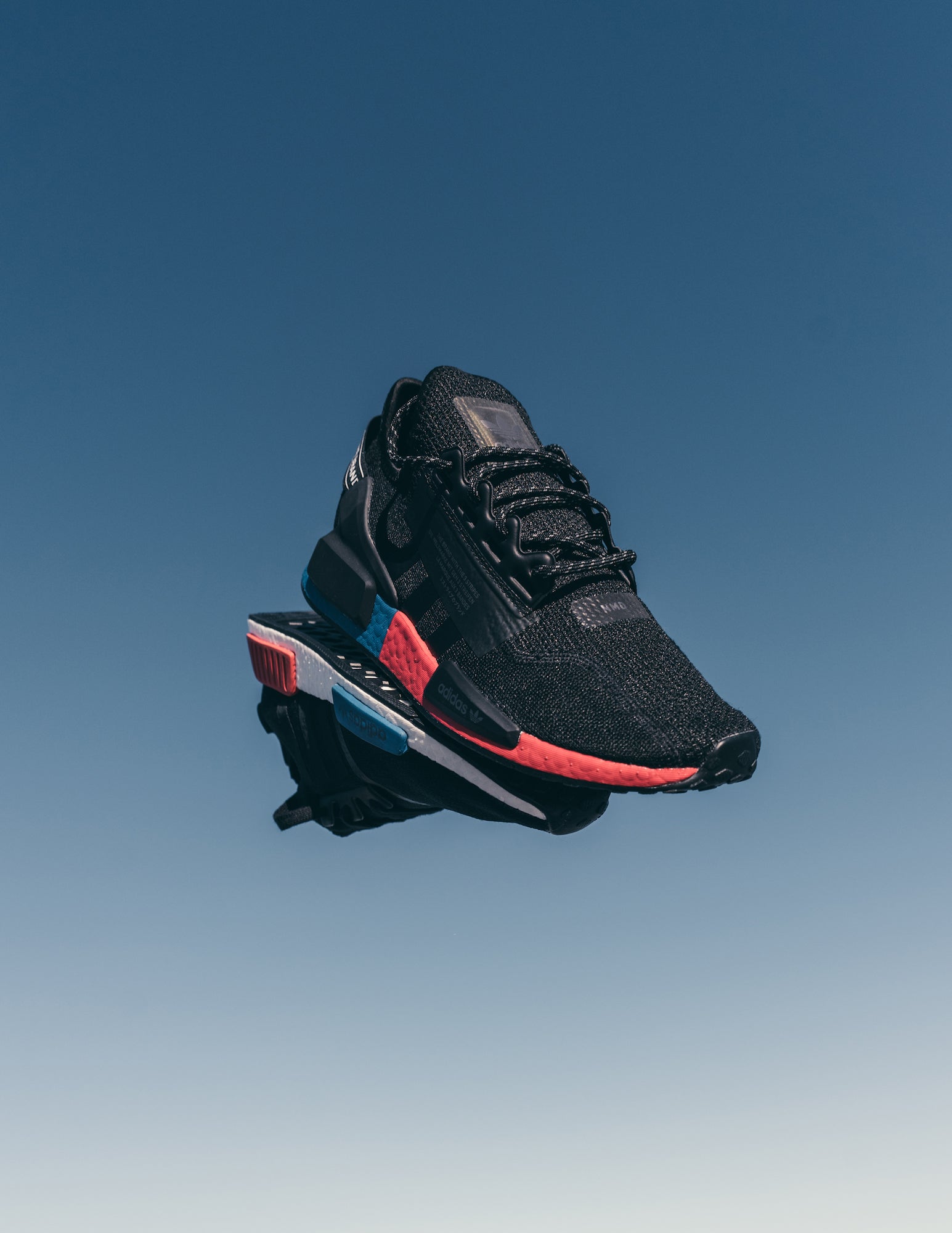 Sony α7R III. Sony 16-35mm f/2.8. 1/1250-sec, f/3.2, ISO 100. I used the 16-35mm f/2.8 G Master with my α7R III body to capture this levitation image. The α7R III's extremely accurate focus was imperative in shooting an image that is extremely sharp at such a high shutter (1/1200th). In addition, the dynamic range and color science on the camera really helped me deliver a tone and contrast that I needed to help the product "pop" a bit more.
Sony α7R II: This was my first Sony camera. Although I didn't use it as much at the beginning (it being my second body), it slowly gained my trust and ultimately became my prime camera (before switching to the α7R III). Reliable from the beginning, it's stood the test of many crazy adventures from storms to desert heat. The 42MP (unheard of at the time) sensor was imperative to the growth of my commercial work, as every pixel counts when printing large format images. This camera really helped me to confidently transform my workflow and focus more on the moment, since I could crop images without the worry of them being too blurry for big prints!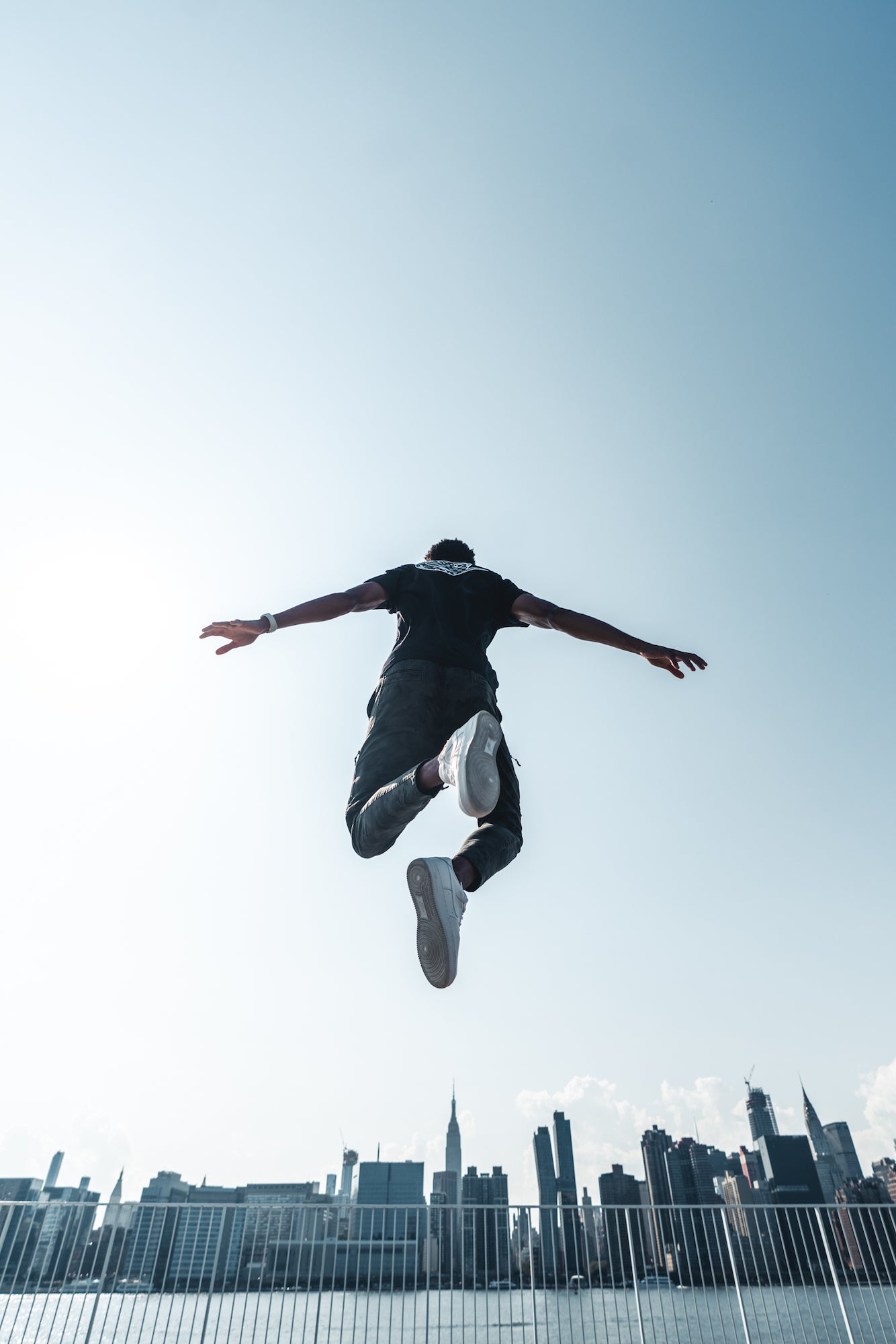 Sony α7R II. Sony 16-35mm f/2.8. 1/1250-sec, f/3.2, ISO 100. This image was captured in Gantry Park, Queens, New York with my 16-35mm f/2.8 G master and my α7R II. I ended up cropping a bit when centering the image, but since the α7R II has a high megapixel count, you'll rarely notice a loss of quality in an image.
Sony RX100 V: There is a saying that goes "The best camera is the one you have with you"... and the RX100 V has been that camera for me. Being that it can literally fit anywhere my phone fits, this camera travels with me EVERYWHERE. Compact, super sharp and ALWAYS reliable!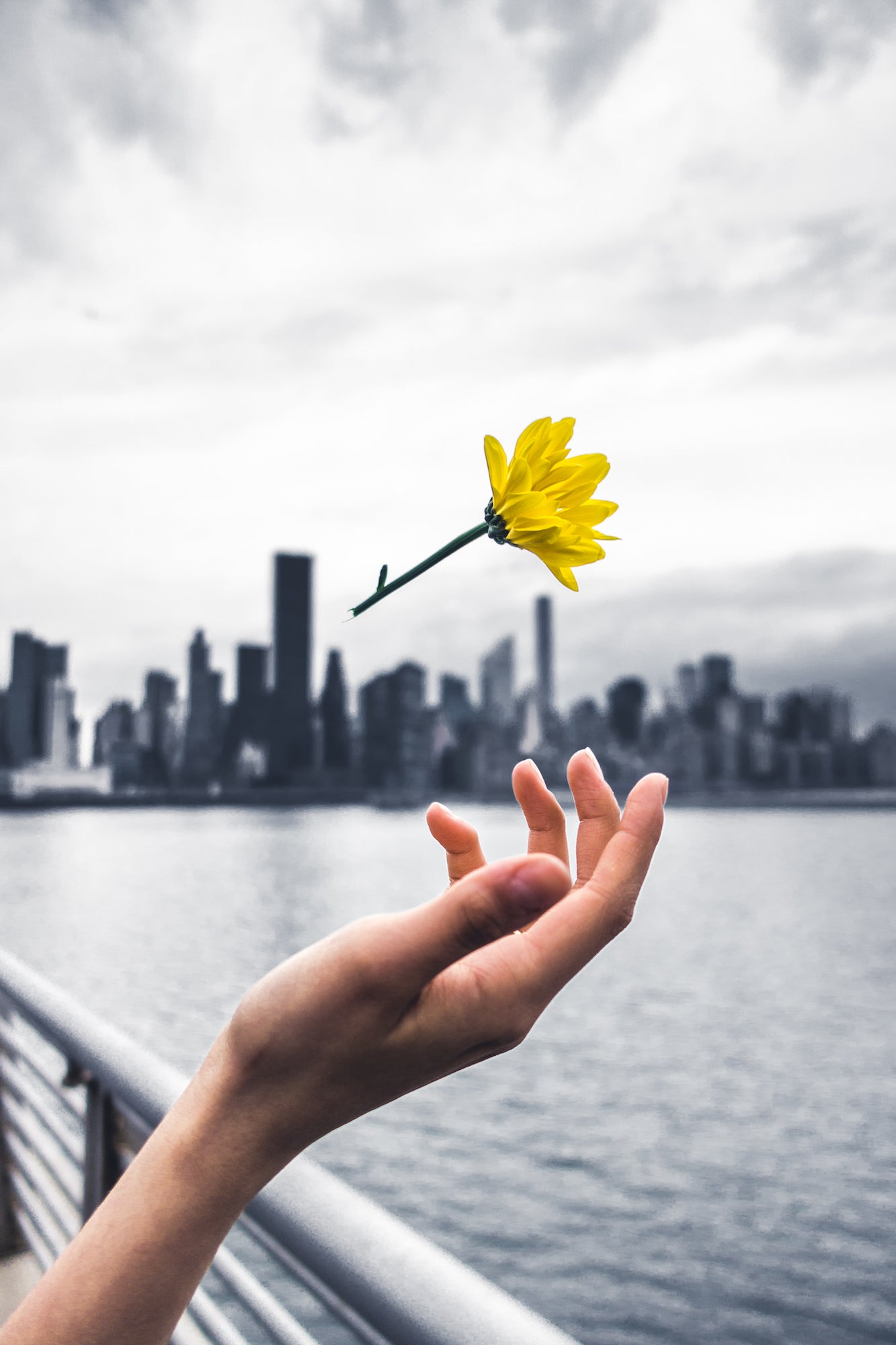 Sony RX100 V. Sony 24mm f/2.8. 1/1250-sec., f/5, ISO 200. The RX100 V was one of the first cameras to change my perspective of the true power a point-and-shoot can have. I had never seen bokeh from such a small camera before and being that this image was taken with a fast shutter (1/800-sec.) it did so well that it has joined me in most of my photography adventures since.
Sony RX0: There is nothing better than having a high-megapixel. ultra-small and portable camera in your pocket for all those extra spontaneous moments. My RX0 has been with me since its release, and since then I've caught innumerable images that otherwise I would've missed. This camera is so portable, it really is about the "moment". No set-up, no reaching into your backpack and getting a lens and a camera. Pull it out of your pocket and you're ready to go!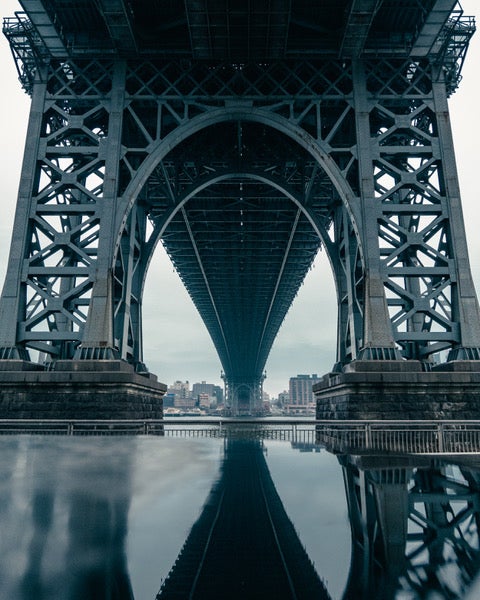 Sony RX0, 1/200-sec, ISO 650. This was a random shot I took on my way to shoot with a friend. I'm sure I wouldn't have captured this shot if it wasn't for the fact I had my RX0 on my pocket. I love the sharpness and color depth of such a portable and trusty camera. I use this camera a lot for behind the scenes, exploring, or as an additional video camera whenever I can.
Accessories
Pelican Case: Keeps all of my gear organized and safe.
A Planner: A must. It keeps your crazy ideas on paper so you don't forget. It'll keep you on schedule even if your phone dies. It'll keep you organized even when your creative world is a bit messy!
Batteries: Because one isn't enough. I try to keep three for each camera just in case a photo adventure turns out to be longer than expected!
Small Charging Cable: I love the fact that you can charge your batteries directly from your camera! I carry a small cable just in case we make a pit stop and I'm running low on battery. I can always charge it while I'm eating or something.
Memory Cards: If you're carrying this much gear, you better have enough memory cards for them to last you through all your work or photo adventure! You never know how the day is going to go sometimes, so I advise you to be better prepared than sorry.
Memory Card Reader: When uploading to your computer is a must!
External Hard Drive: I lost my computer once and lost years worth of photos. I told myself I will always carry them somewhere I can see them now, so having an external hard drive has been a game changer for me, knowing that if my computer ever fails, I will always have back up.