Sony Alpha Imaging Collective member Mike Meyers (@mmeyers76) creates richly textured urban and natural landscape photographs. With 20+ years of experience as a creative director/writer in the advertising industry and a following of over 117K on Instagram, he has a special talent for creating images that captivate his audience. We reached out to find out more about the gear he uses to create his awe-inspiring cityscapes, and why he uses Sony Alpha mirrorless cameras and lenses.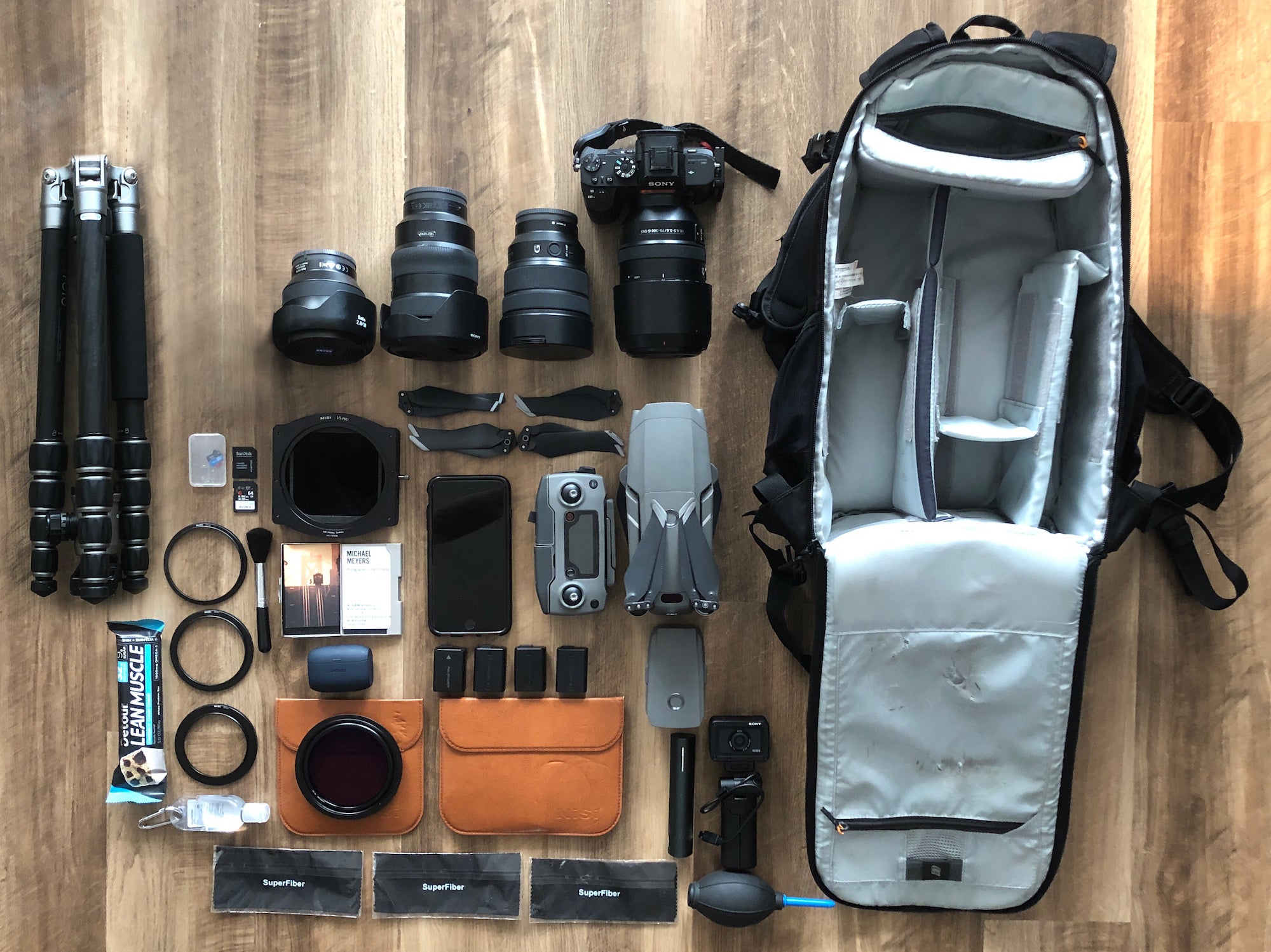 Cameras
Sony α7R II: I upgraded from a Sony α6000 to an α7R II in late 2016 and I couldn't be happier with it. The dynamic range continues to blow me away, and the massive sensor has always been a huge plus for clients who require large-scale prints and files. Another bonus is finding "shots within a shot," where I'm able to zoom in and crop a smaller portion of a larger shot and the image quality still holds up because the file is so huge. The in-camera stabilization is insane as well. I've actually taken usable one-second exposures handheld.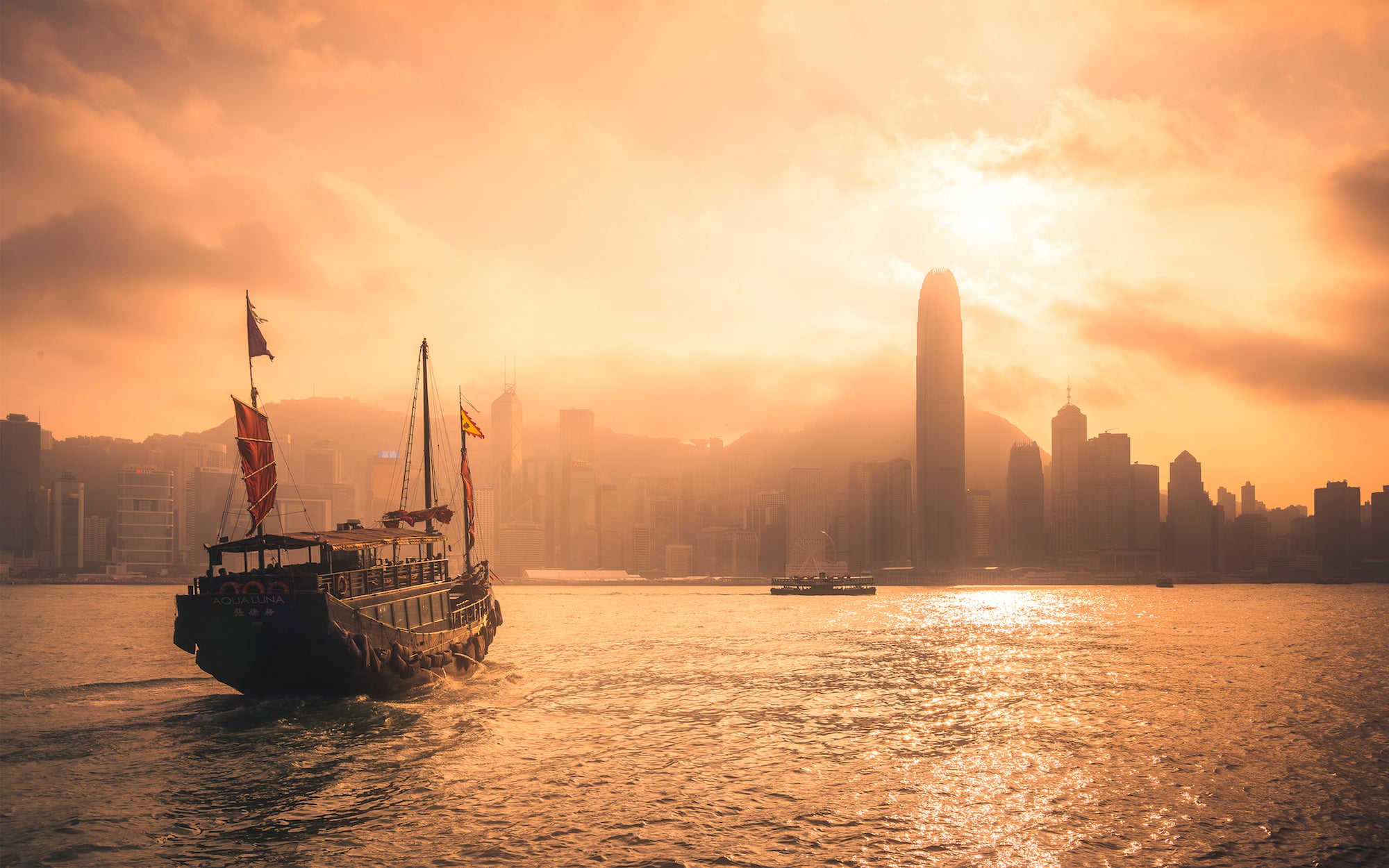 Hong Kong. Sony α7R II. Sony 24-70mm f/2.8 G Master. 1/125-sec., f/16, ISO 100
New York. Sony α7R II. Sony 24-70mm f/2.8 G Master. 1/3-sec., f/16, ISO 100
Sony RX0 II: I've only had this camera for a month or two, but it's always on me and has quickly become a favorite to help me capture high-quality images in situations where I might not have my entire bag. It's also a huge help to grab behind-the-scenes footage during shoots, or to set up timelapses while I'm using my α7R II to capture other comps. I've also found myself using the RX0 II as my go-to for hyperlapse work when I'm walking around the city. It has a ton of features and I've been really impressed with the image quality. The fact that I can take it underwater as well makes it even more versatile and ensures I'll never miss capturing anything no matter where I am.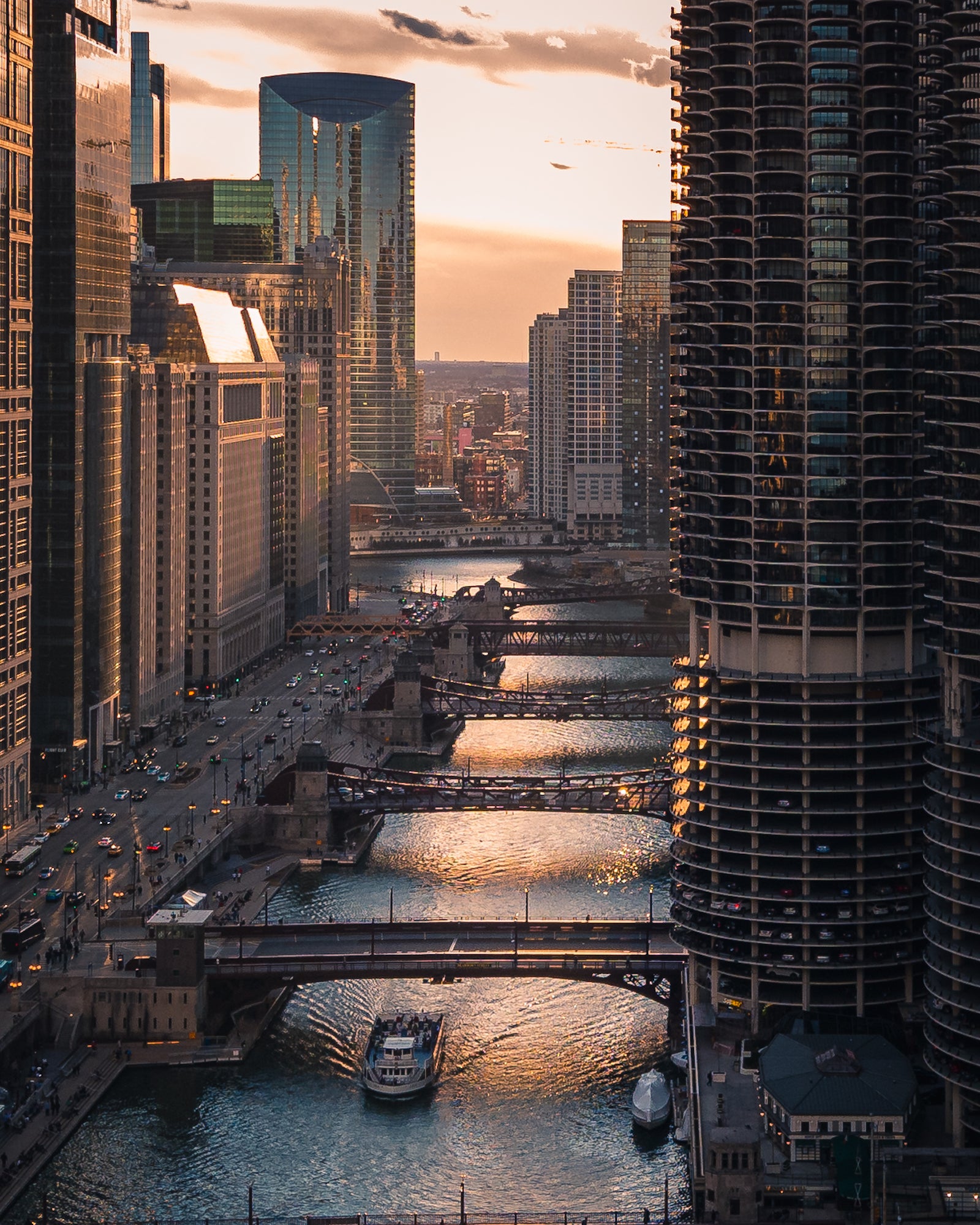 Chicago. Sony RX0 II. 1/320-sec., f/4, ISO 100
DJI Mavic 2 Pro: I'm always on the lookout for new perspectives, so this is a must-have in my bag. While the image quality and dynamic range are no match for the Sony, it's still really nice and the hyperlapse modes are a big favorite of mine for mixing up my content a bit.
Lenses
Sony 24-70mm f/2.8 G Master: To say this is my go-to lens is a massive understatement. It's likely on my camera for 85% of my shots simply because I find myself shooting at that focal length more than any other, and it's exceptionally sharp corner to corner. I got it when I bought my α7R II and having had it for several years now, I'm still consistently impressed with the images it gives me. It maintains its sharpness from f/2.8 all the way up to f/22, so I can be confident pushing it to its limits and knowing I'm still going to be happy with the results.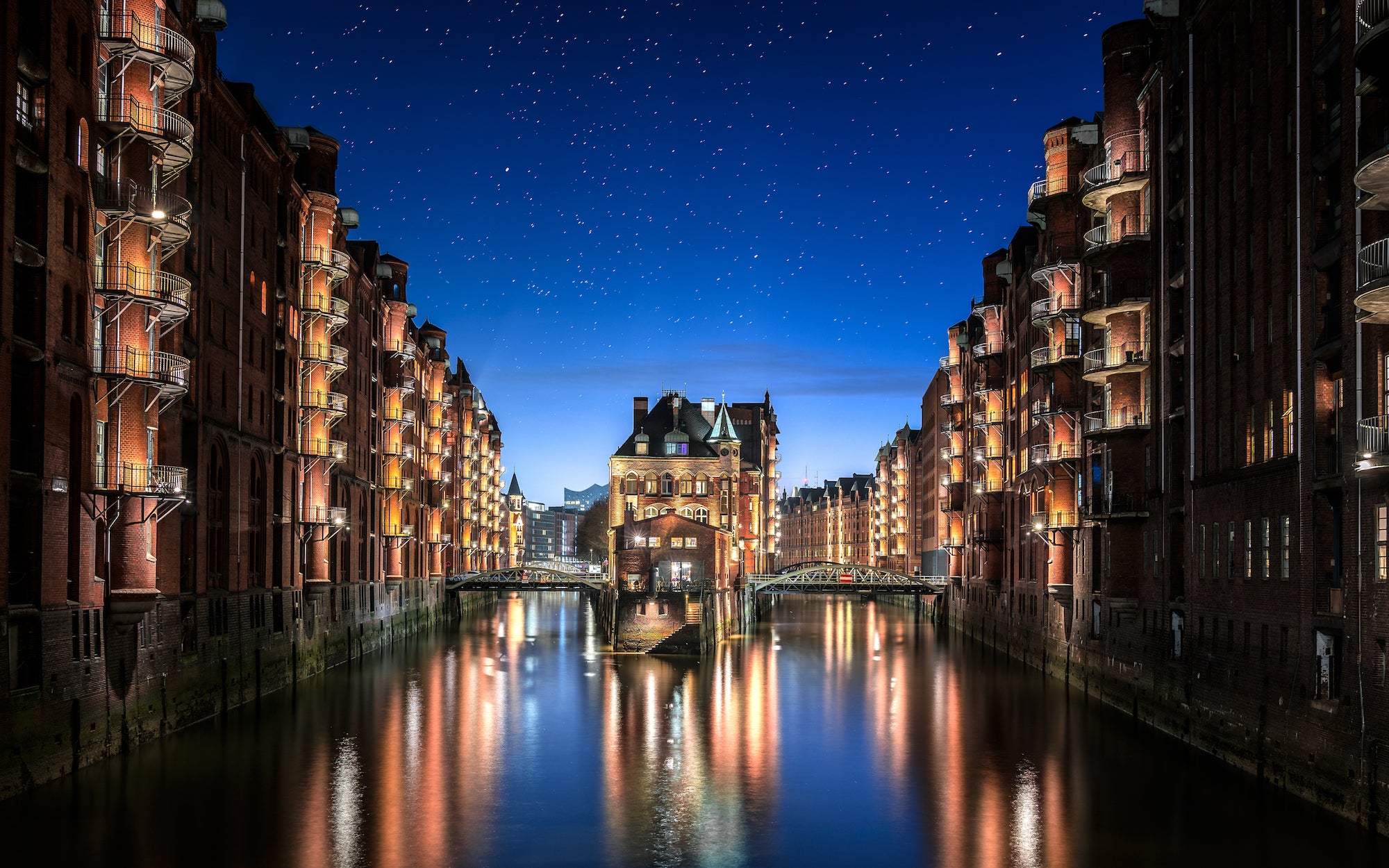 Hamburg. Sony α7R II. Sony 24-70mm f/2.8 G Master. 30 sec., f/4.5, ISO 100
Sony 12-24mm f/4 G: When I got this lens, I didn't think I'd use it that frequently – just those occasions when I needed a super-wide perspective. It turns out those occasions happen a lot more than I anticipated. The 12-24mm f/4 G really comes in handy when I'm crammed into a tight spot in a city and still want to capture the buildings around me, or if I'm standing in front of an epic expansive landscape with a big sky and want to put as much of it as I can into one frame. The super wide angle can also create some really dynamic effects and I really dig the sunbursts it gets at high f-stops.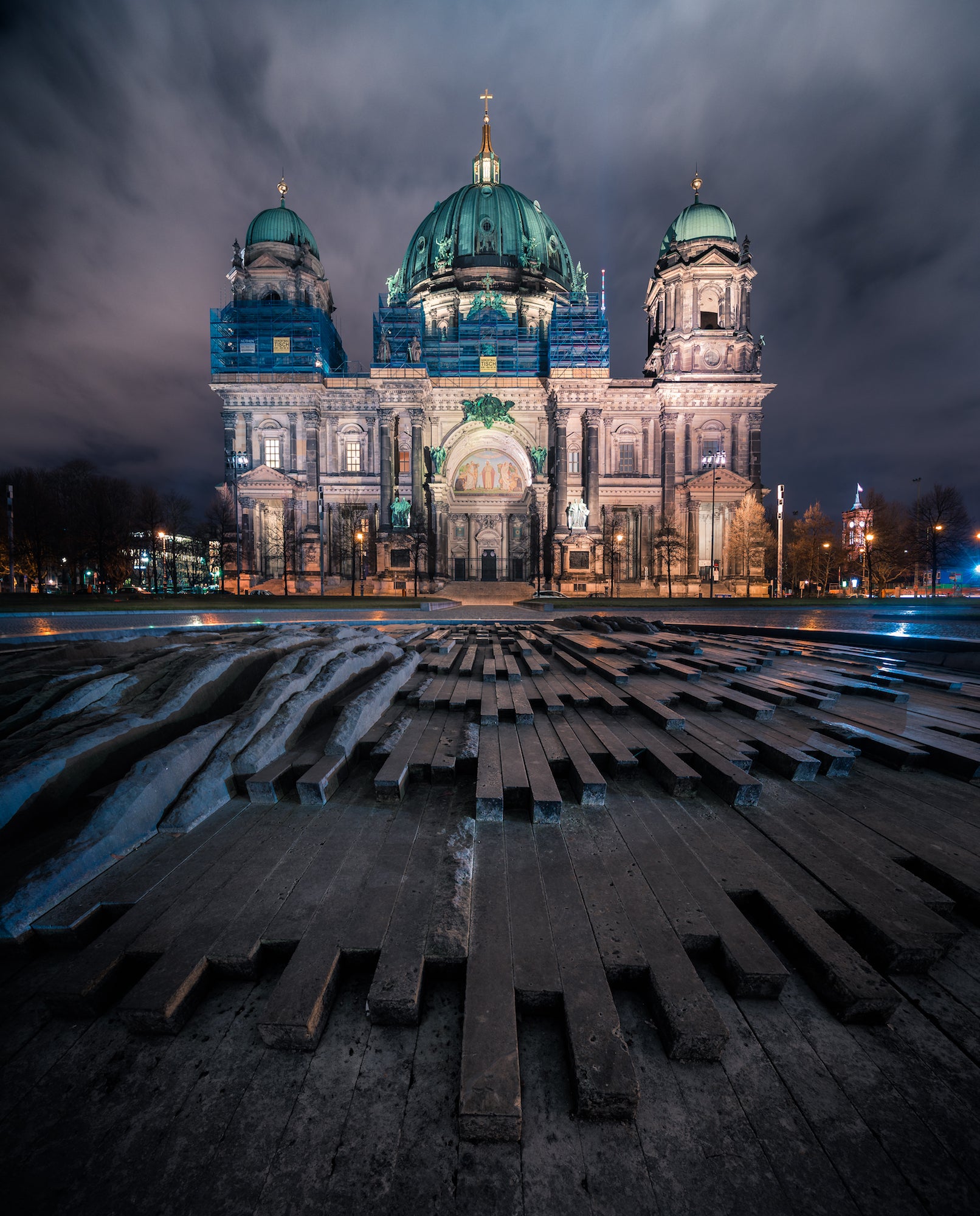 Berlin. Sony α7R II. Sony 12-24mm f/4 G. 30-sec., f/4, ISO 100
Sony 70-300mm f/4.5-5.6: I originally bought this lens to shoot the solar eclipse in 2017 but it quickly became one of my favorites for a variety of situations. It covers a wide range of focal lengths without sacrificing sharpness, and it's fairly compact and extremely reasonable when it comes to cost. Between the lens itself and the huge sensor on the α7R II, I'm able to easily cover big distances and capture detailed images from really far away. The compression is also outstanding for shots where the sun or moon is close to the horizon.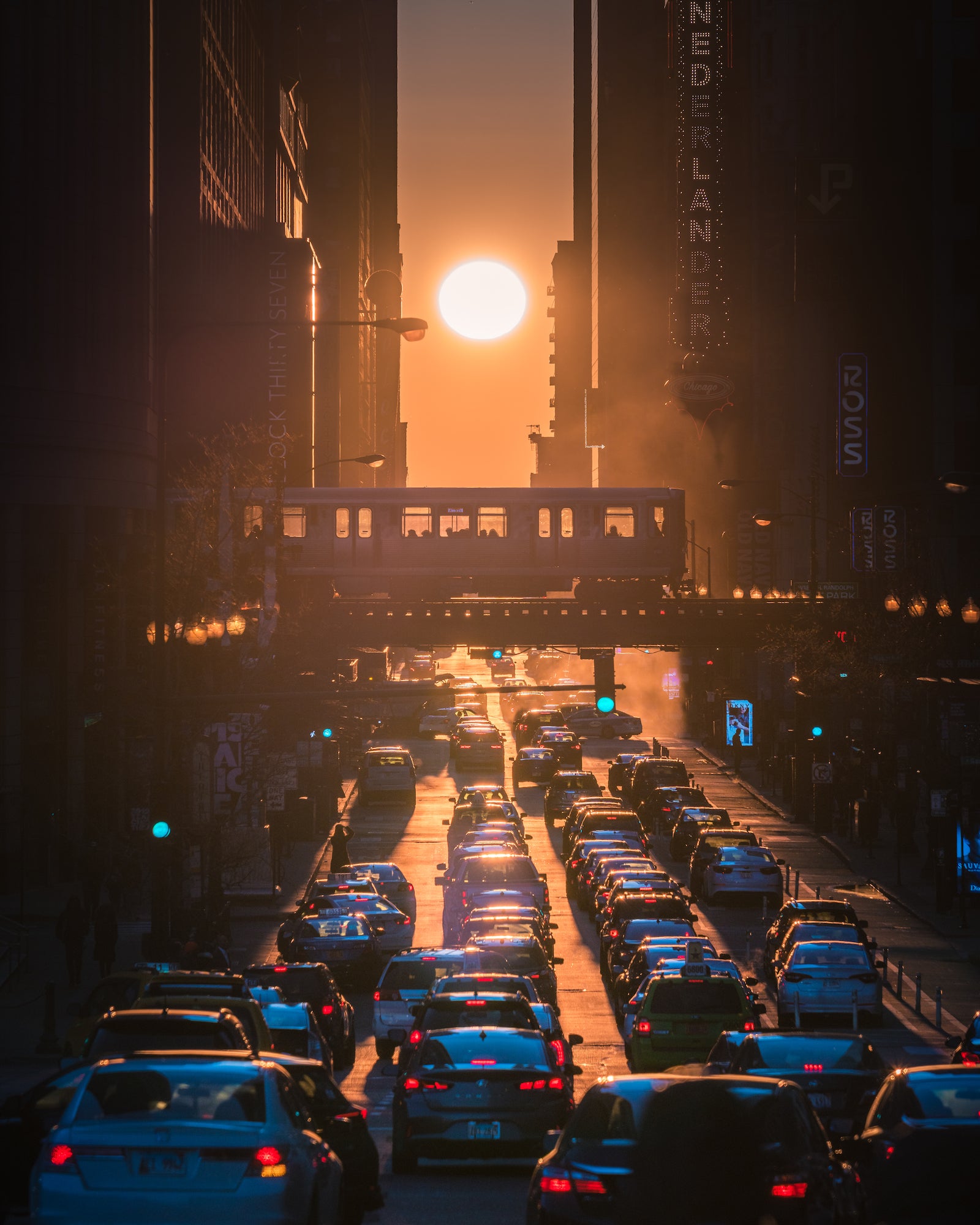 Chicago. Sony α7R II. Sony 70-300mm f/4.5-5.6. 1/800-sec., f/8, ISO 100
Zeiss Batis 18mm f/2.8: This is another lens I've carried in my bag since I upgraded to the α7R II. It's compact, and sharp.
Accessories
Lowepro Flipside 300 Camera Bag: It seems insane to think that all of this gear can fit inside what I'd consider a pretty small and very lightweight bag…but it does. In the photo above, you can see all the camera equipment I own, and I can take it all with me. It's a tight squeeze, but I never have to leave anything behind and I can still travel extremely light.
MeFoto Roadtrip Tripod: Very lightweight, durable tripod. This thing has been in snow, seawater and a good amount of challenging conditions and always held up well. It's not quite as stable as I'd like it to be, but for a travel tripod, I've been pretty happy with it. I also love the ability to hang my camera upside down from it to get extremely low-angle shots (like shooting astro work in Death Valley).
NiSi Filter System: The NiSi filter system is awesome. It fits over the end of a wide range of lens sizes (adapter rings required) but allows you to rotate the polarizer using a dial without the need to remove any of the slide-in filters. I love the design.
NiSi 10-stop and graduated filter: A must for any landscape photographer's bag, these ND filters help me control light levels and come in especially handy for long-exposure work. I used these most often when I'm shooting moving water and want to smooth out the textures with longer exposure times.
Lens cloth, lens wipes and blower: Anyone that's spent hours cleaning up dust spots in Lightroom or Photoshop knows it's a lot faster to keep your lens and sensor clean than clone stamp a sunset 150 times. A lesson I learned the hard way for sure…
Extra iPhone: This thing doesn't even have a SIM card in it, but comes in super handy when my regular iPhone is low on battery (or dead) and I need to fly my drone. Or use it as a flashlight. Or to capture BTS photos or video. Or listen to music. You get the idea.
Extra Drone Propellers: Sometimes your drone decides to fly into a tree in rural Haiti. Or a sliding glass door in Thailand (yes, both of these happened). My point is, if you have a drone, carry extra propellers. It's not a matter of if you'll need them, it's when you'll need them. And you'll likely need them when you're not anywhere near a place that has them.
Extra Drone Battery: 24 minutes is rarely enough time in the air. It just isn't.
Memory Cards: I always carry a few extra – some micro SD with adaptors, and some regular – just in case. There are few things worse in life than standing in front of a once-in-a-lifetime shot and having to cycle through old shots on your camera and feverishly delete them before the moment passes. Another lesson learned the hard way…
Extra Camera Batteries: It's always good to have a few extra charged and ready, just in case.
Concept Green Portable Charger: I've only needed it a few times, but it holds its charge and seems fairly reliable.
Hand Sanitizer: If you've ever ridden on the Chicago "el" train or the NYC subway, you know why you need this.