Andy Luten (@realandyluten) is a proud Texan from Dallas, but he loves leaving home to go see, and photograph, the world. "It makes coming back home more fun!" In 2012 Luten founded a travel blog as a creatve outlet. Ironically, the blog has the somewhat uncreative name of "Andy's Travel Blog" (click HERE to check out the blog). In Andy's Travel Blog, Luten chronicled his travels as, "an optimist who believes there is always an adventure around the corner." In 2014 he dedicated more time to taking great pictures, which meant making his first big investment into more robust camera gear. "Through a stroke of luck, a Sony Alpha 7 ended up in my bag," he says, "and I've taken hundreds of thousands of pictures with Sony cameras on six continents since!" With the pent up excitement for travel adding a tingle to the warming springtime temperatures and longer days, we wanted to catch up with Luten to find out more about the full-frame cameras and fast zoom and prime lenses he uses to bring home his stunning travel, landscapes, astrophotos and more.
A travel photographer & blogger gives us a look in his bag and details why he uses full-frame Sony Alpha cameras (including the A1) and G Master lenses.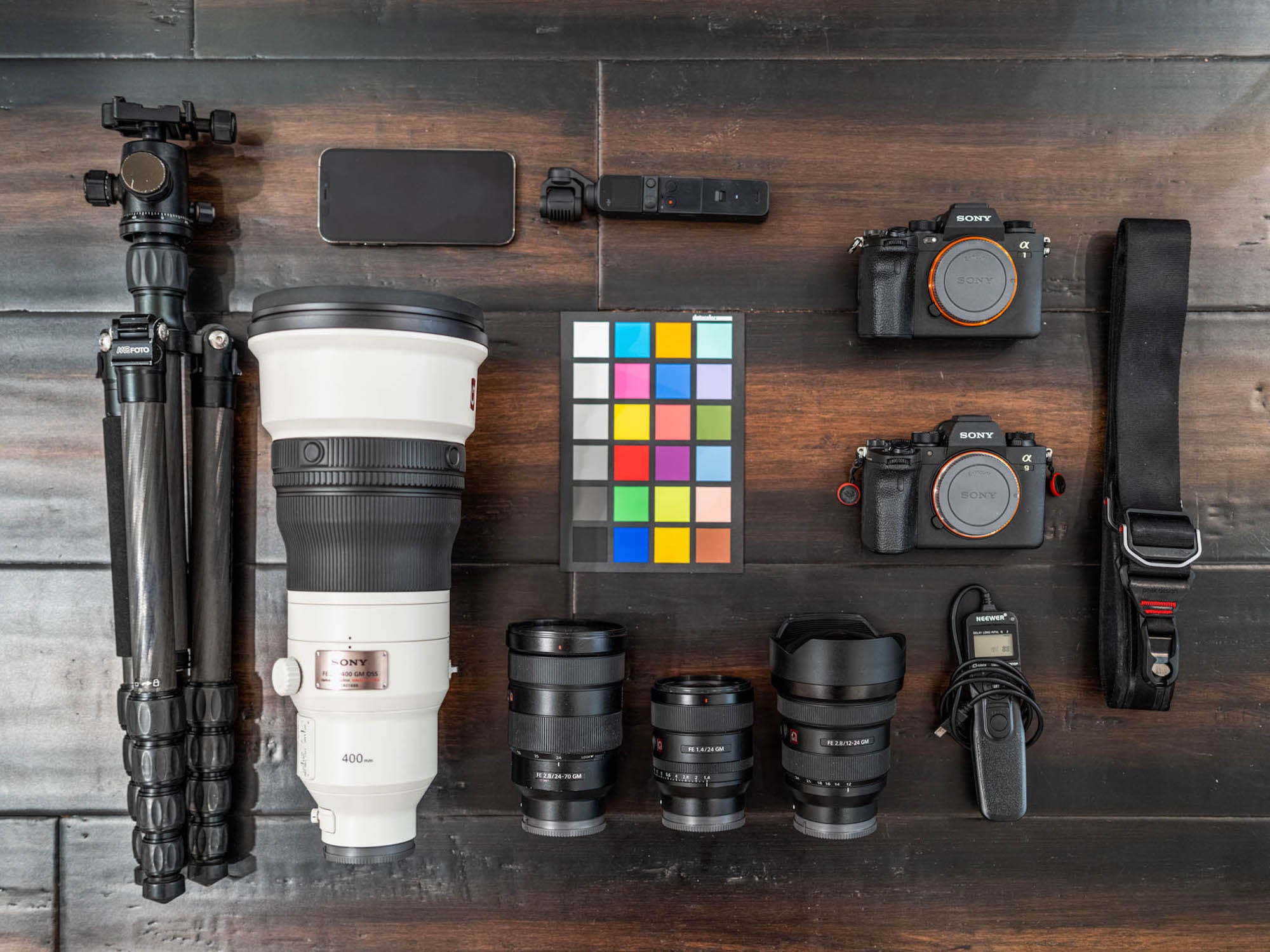 Cameras
Sony Alpha 1: I'll put it simply: this camera is world-leading in every discipline. In addition to travel photography, I shoot headshots, architecture, and sports. This camera is the perfect blend of megapixels, fast shooting, and luscious video capabilities when I fancy myself a videographer. It consolidated some of my previous camera bodies into one flagship.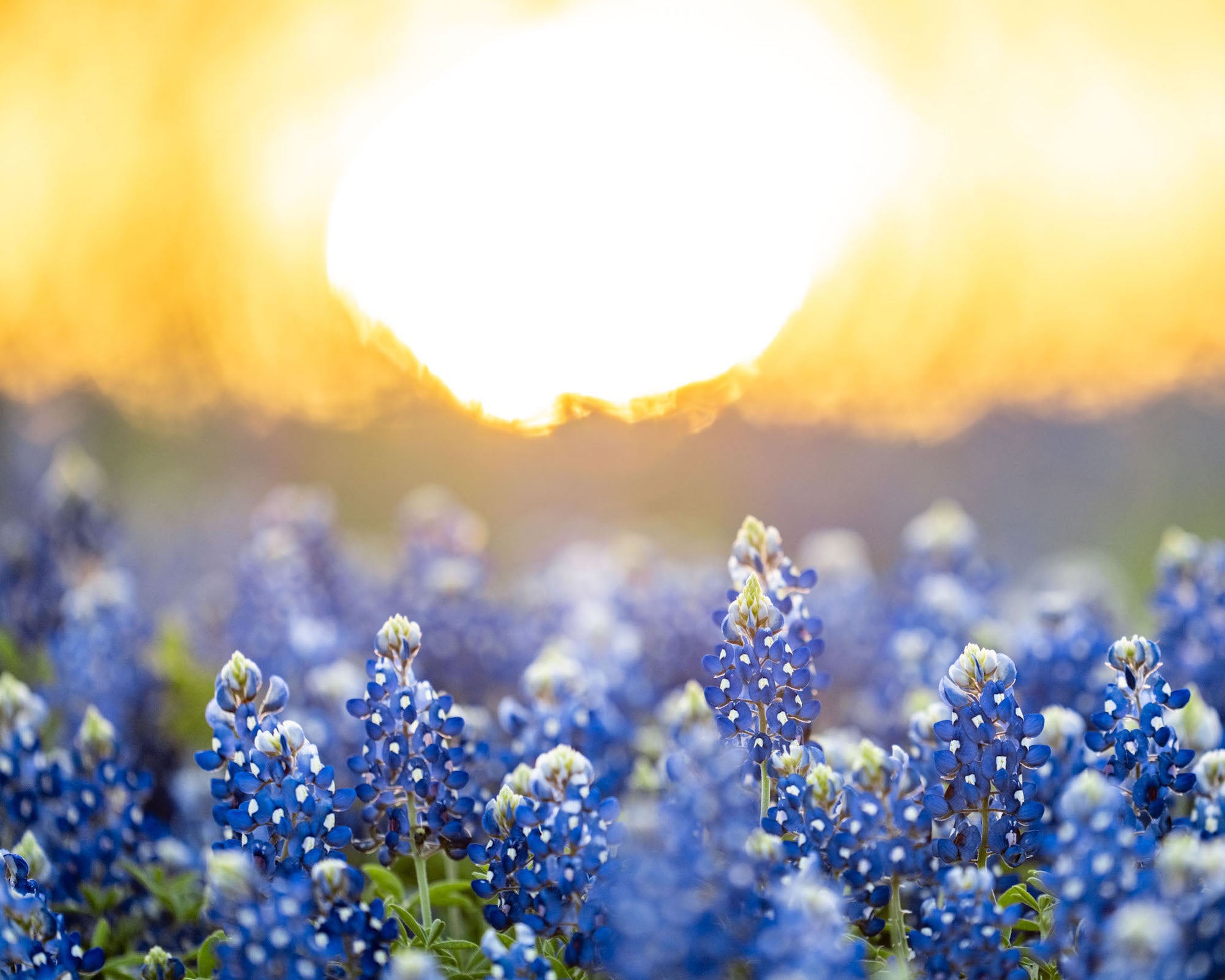 Photo by Andy Luten. Sony Alpha 1. Sony 400mm f/2.8 G Master. 1/800-sec., f/2.8, ISO 200
It's Spring in Texas, which means one thing: bluebonnets. The State Flower of the great State of Texas. They are all over the place and make for an absolutely serene foreground for any landscape. I'm usually tempted to go wide for landscapes, but why have the 400mm f2.8 G Master if you don't strap it to your newest camera body for pictures of flowers? The compression gave me a new look at a gorgeous sunrise and the dynamic range of the back-lit 50-megapixel sensor of the Alpha 1 meant I could expose this scene in one frame without needing to blend exposures.
Sony Alpha 9 II: My previous flagship, which I thought unbeatable until, well, Sony beat it! I love the incredible tracking autofocus for sports photography and the small bit of wildlife photography I capture, but the Alpha 9 II holds its own as a landscape camera as well!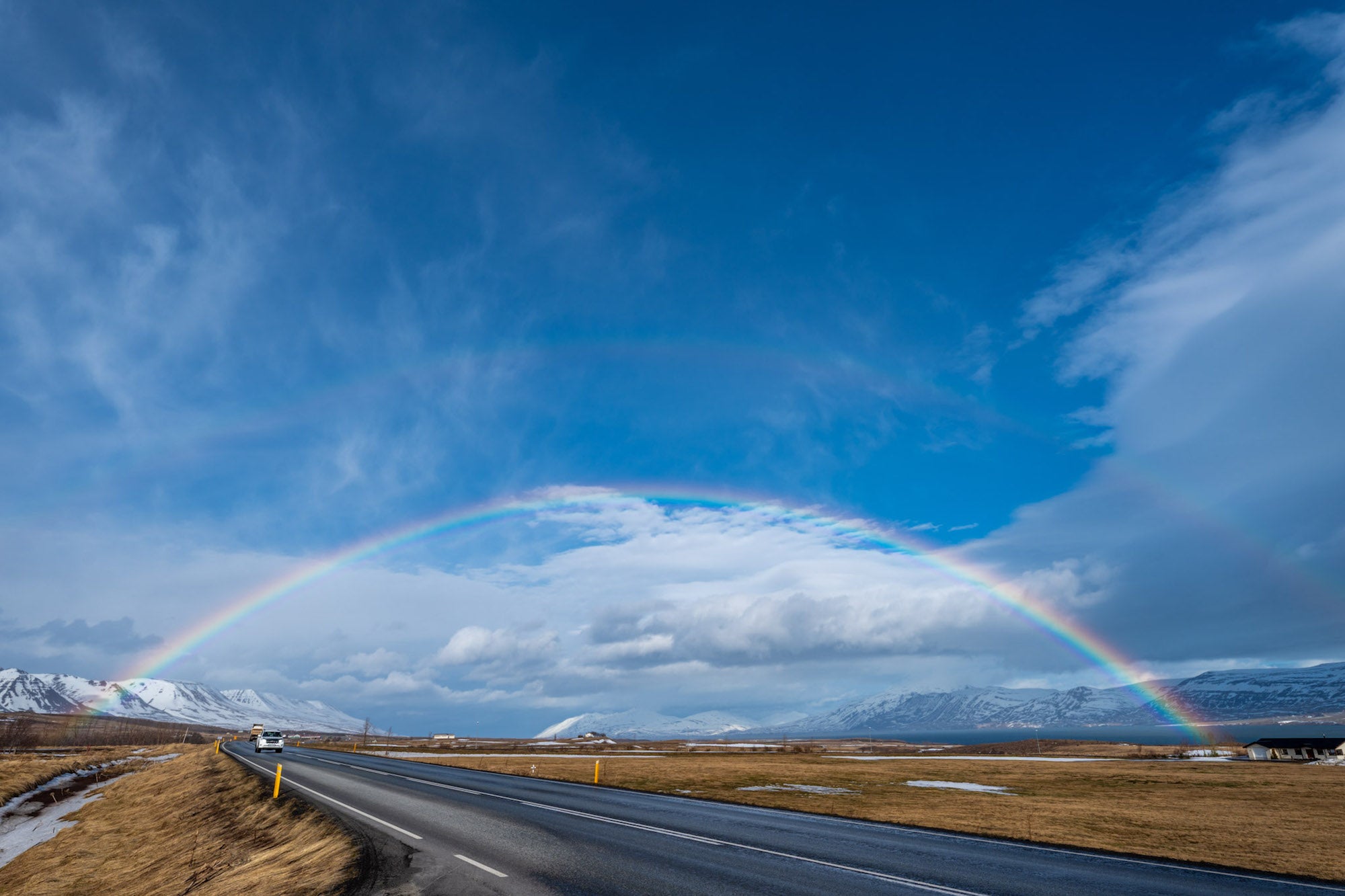 Photo by Andy Luten. Sony α9 II. Sony 12-24mm f/2.8 G Master. 1/500-sec., f/9, ISO 100
Sometimes you plan out a shot for months. Other times you're driving in Iceland and see a double rainbow in the rearview mirror. I needed the ultra-wide capabilities of the 12-24mm G Master and was able to fit the entire scene into one frame.
Lenses
Sony 12-24mm f2.8 G Master: From a test atop Gray Mountain in Colorado to the fjords of Iceland, this is my new favorite lens and is perfect for any environment in the world! It is crisp throughout its amazing focal range and its constant f/2.8 aperture is perfect for those moments when the Northern Lights are singing above your favorite waterfall in Iceland.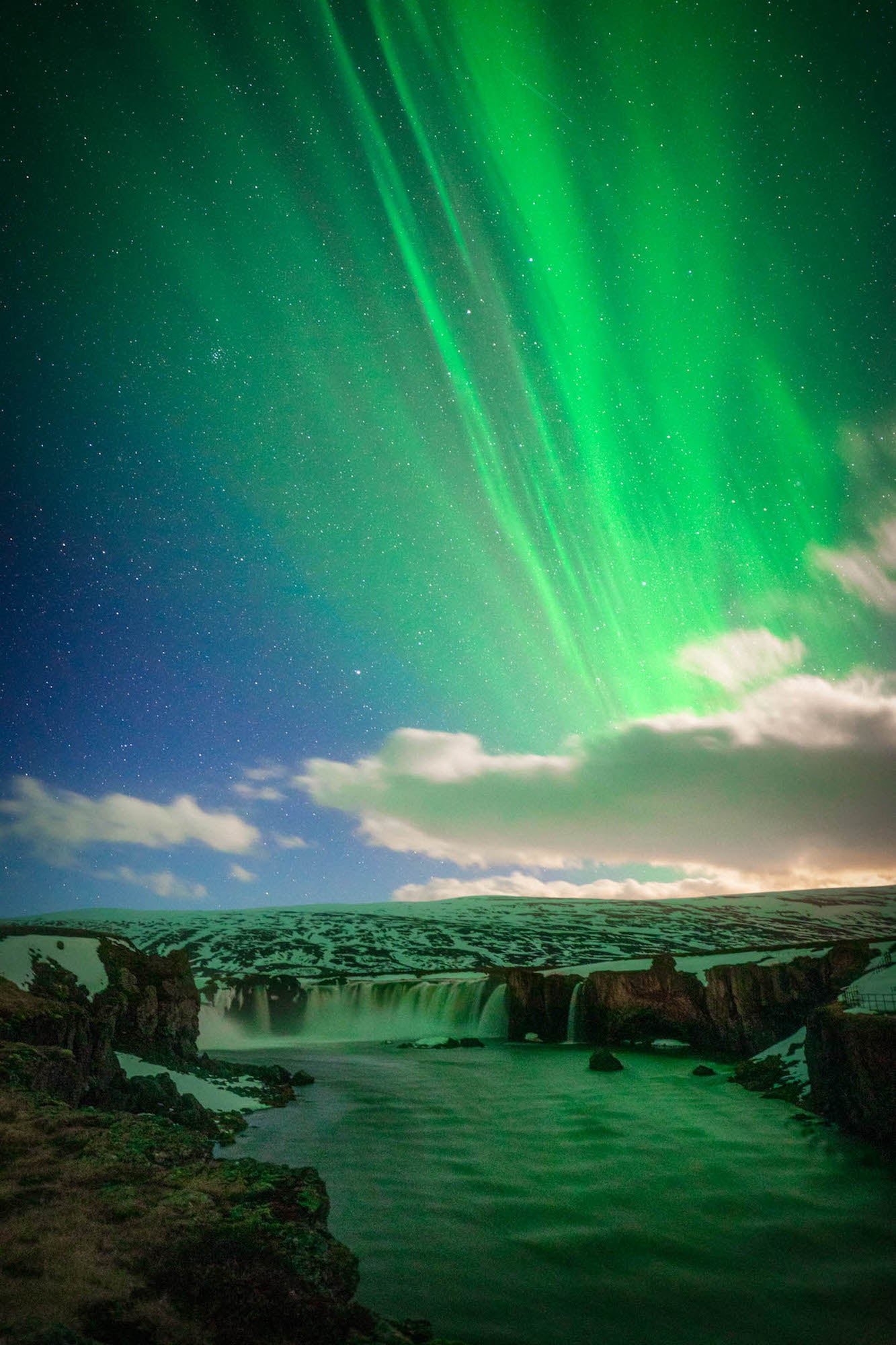 Photo by Andy Luten. Sony α9 II. Sony 12-24mm f/2.8 G Master. 10-secs., f/2.8, ISO 3200
While I do love the serenity of this image, I was miserable. Severe wind gusts were knocking me off my feet and blowing spray from the waterfall all over me, my camera, and the 12-24 G Master. It withstood the elements with grace and power. Godafoss is one of Iceland's iconic waterfalls and the 12-24mm f/2.8 G Master helped me capture its beauty so well.
Sony 24mm f/1.4 G Master: This lens lets my camera see in the dark! It is the ultimate in light-gathering with abundant sharpness that still has plenty of character. One of my favorite images ever was captured with the help of this masterpiece of a lens. (See the story behind how Andy captured this image in his Behind The Shot article.)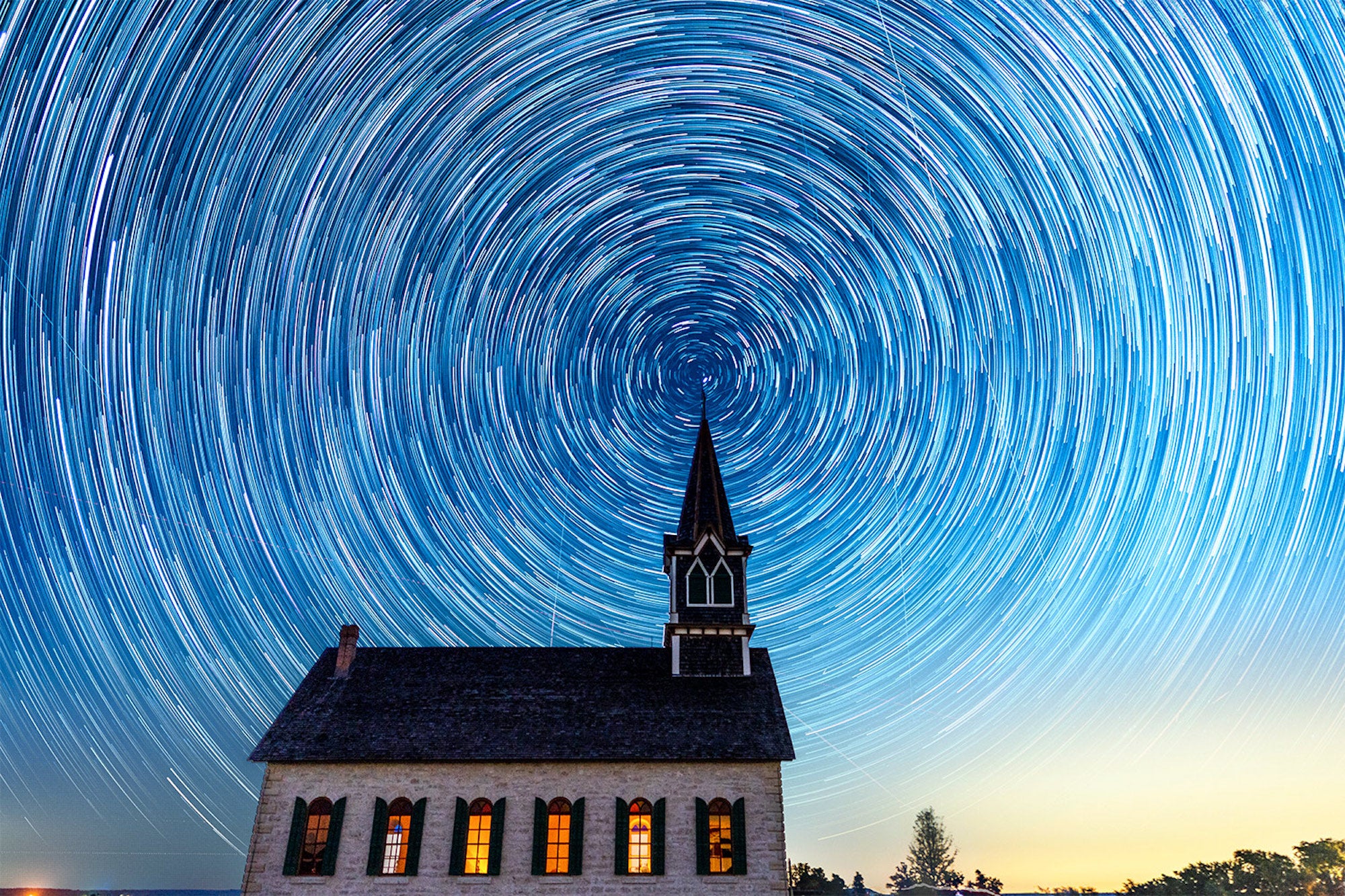 Photo by Andy Luten. Sony α7R IV. Sony 24mm f/1.4 G Master. 10-secs., f/1.4, ISO 1600
I needed to see in the dark for this one, and I needed a lens that would capture crisp, colorful, vibrant star trails. The 24mm G Master was up to the task. The real trouble with this image was processing it without my computer exploding!
Sony 24-70mm f/2.8 G Master: This lens is my workhorse. It has taken some hits, been rained on, snowed on, and has seen dust from five different continents, and the images are still as perfect as ever. It's perfect when paired with Sony's higher-megapixel cameras as it resolves seemingly every detail. When in doubt, I always throw the 24-70 on the camera while the rest of my lenses are in my bag. It's the perfect run-and-gun lens.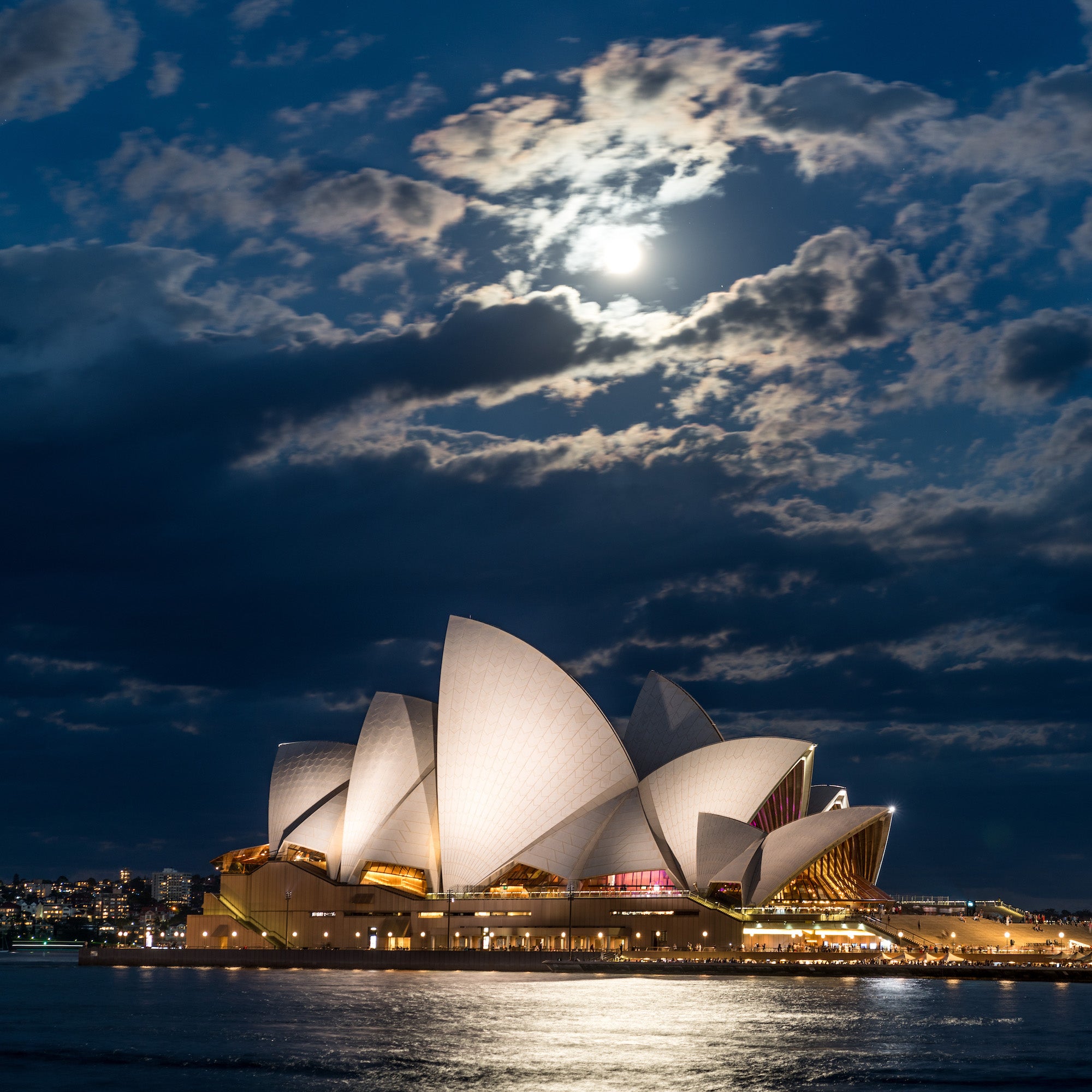 Photo by Andy Luten. Sony α7R III. Sony 24-70mm f/2.8 G Master. 3.2-secs., f/4, ISO 100
When I say it's a perfect run-and-gun lens I truly mean it. I was walking with a colleague near Circular Quay in Sydney and had my camera bag and tripod on my back. A random passerby said, "Oh, you're shooting the supermoon?" "Of COURSE I'm shooting the supermoon," I confidently replied, having no idea until that moment that a supermoon was taking place that evening. When in doubt, 24-70 G Master, and it captured an epic scene for me.
Sony 400mm f/2.8 G Master: I mean what else can you say: this lens is legendary. Some success in the stock market allowed me to pick up this magnificent piece of glass in 2020 and what a joy it has been exploring its capable versatility. I defaulted to using it for sports, but it is so much more than a sports and wildlife photography lens.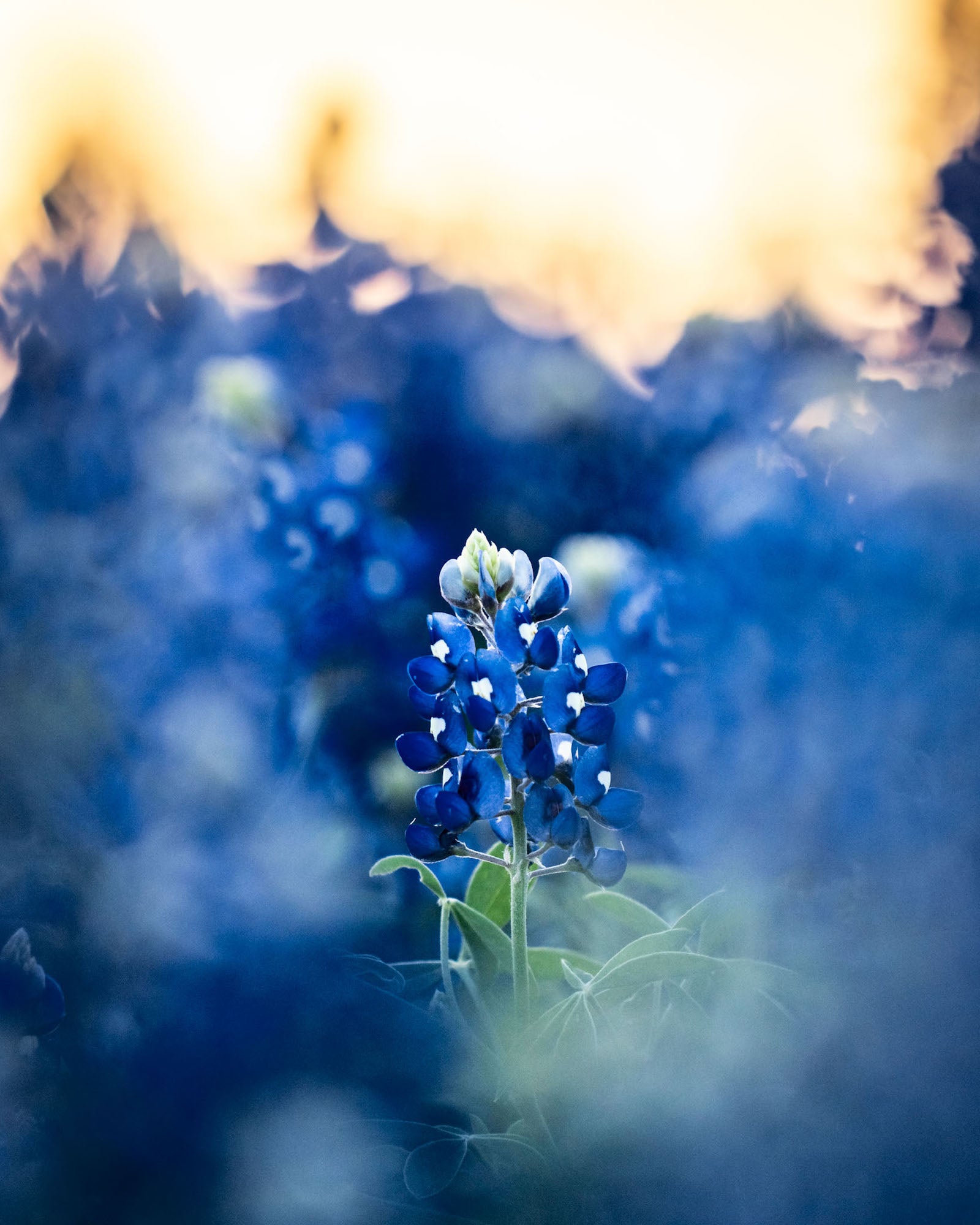 Photo by Andy Luten. Sony α1. Sony 400mm f/2.8 G Master. 1/800-sec., f/2.8, ISO 100
As I mentioned above, the chance to throw the 400mm on my new Alpha 1 was special. The insane depth of field really blew me away and allowed me to isolate a singular bluebonnet against what seemed like a carpet of blue in front of and behind the solitary flower. The enormous orb of the sun finished off a spectacular scene.
Accessories
Tripod: I've long been a fan of Mefoto tripods. My carbon Globetrotter can fold up and fit in my carry-on bag and is just as comfortable thrown into the side pocket of my camera backpack for a long hike. My tripods are tools and take quite a beating. No matter water, nor sand, nor concrete, I know this will give me a stable platform that will support my valuable camera gear.
Color Checker: I'm not the most particular photographer when it comes to color accuracy but early in my career I became addicted to the X-Rite Color Checker cards. Color for me is an artistic decision but using the Color Checker when out in the field gives me a perfect starting point from which to make my art. I know I'm bad, but I do not calibrate my monitors, the Color Checker helps me get it right for my clients.
Intervalometers & Triggers: My first visit to Sony Kando Trip in California introduced me to the amazing work of Sony Artisan of Imagery Thibault Roland, who swore by these little Neewer intervalometers and wired camera triggers. They take up very little space in my bag, the battery life is seemingly everlasting, and they're brutally simple to use.
Drone: DJI is constantly innovating, and the Pocket 2 is a very capable handheld gimbal. It's no replacement for the supreme video quality of my Alpha 1 but it's perfectly fine for situations where I either need to be more discreet or where I do not want to risk dropping my proper camera bodies off a cliff in Zion National Park while hiking to Angel's Landing.
It's often said the best camera is the one you have on you, and my smartphone has captured some great images for me when I didn't have my professional bodies on me. There's no comparison for a Sony Alpha camera body and G Master lens, but I would rather tell the story with lower resolution than not be able to tell it at all. My phone gets me there.
Peak Design Camera Strap: My safety blanket is my Peak Design camera strap. I feel comfortable letting $10,000 of gear dangle from my shoulder, knowing that these durable straps will keep everything safely secured.