Chad Wadsworth (@chadwadsworth_atx) is a music culture and commercial lifestyle photographer based in Austin, TX USA. "Starting way back in high school, I had an interest in both music and photography, and clearly recall telling my photography teacher I wanted to someday take images like the ones on my favorite album covers." Moving to Austin in the early 2000s presented him with the opportunity to realize that dream and document many of his musical heroes up close and personal. "One of the reasons I was drawn to the Sony Alpha brand was their early adoption of mirrorless and a commitment to developing compact camera bodies and lenses – I always want to be as discreet as possible when interacting with musicians or when packing gear to work a grueling three-day festival like Austin City Limits." We caught up with the Sony Artisan to learn more about how he uses a Sony Alpha 1, an RX1R II and a select group of high-end primes for his work – keep reading to see what's in his bag.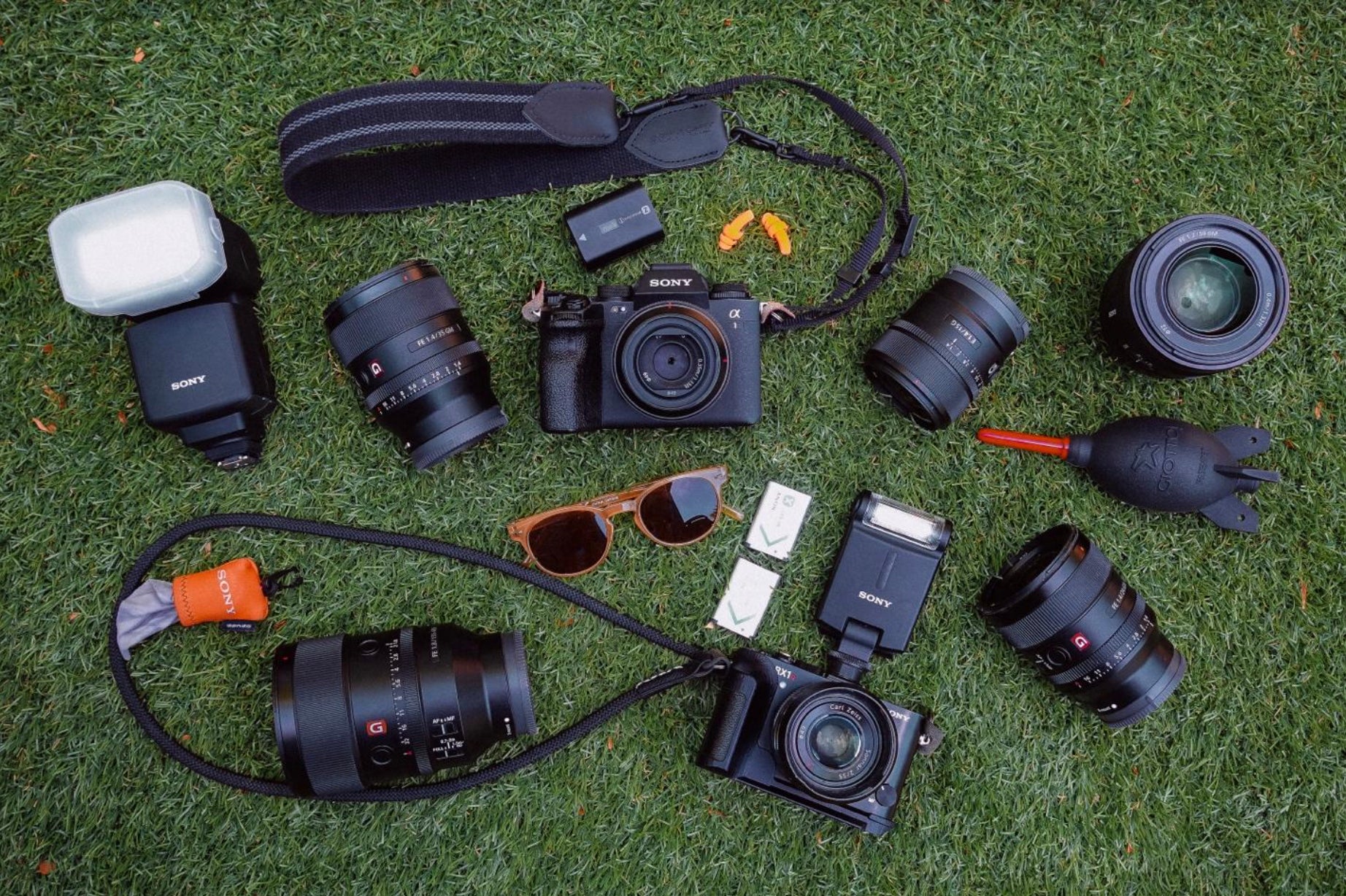 From small shows to massive festivals, Sony Artisan Chad Wadsworth, how uses an Alpha 1 and a group of high-end Sony primes to capture the culture of music.
Cameras
Sony Alpha 1: Does this camera even require an introduction? It simply does everything a stills photographer could ask for - without compromise. The high resolution, high dynamic range sensor, provides the added flexibility of shooting all my fast prime lenses in crop mode for a pseudo zoom effect without the size, weight, and slower aperture penalty of a zoom lens. And autofocus is just amazing. In this image of musician Caroline Rose, I appreciate how the Alpha 1 effortlessly switches to face detection when it can't identify an eye, resulting in the focus where I want it.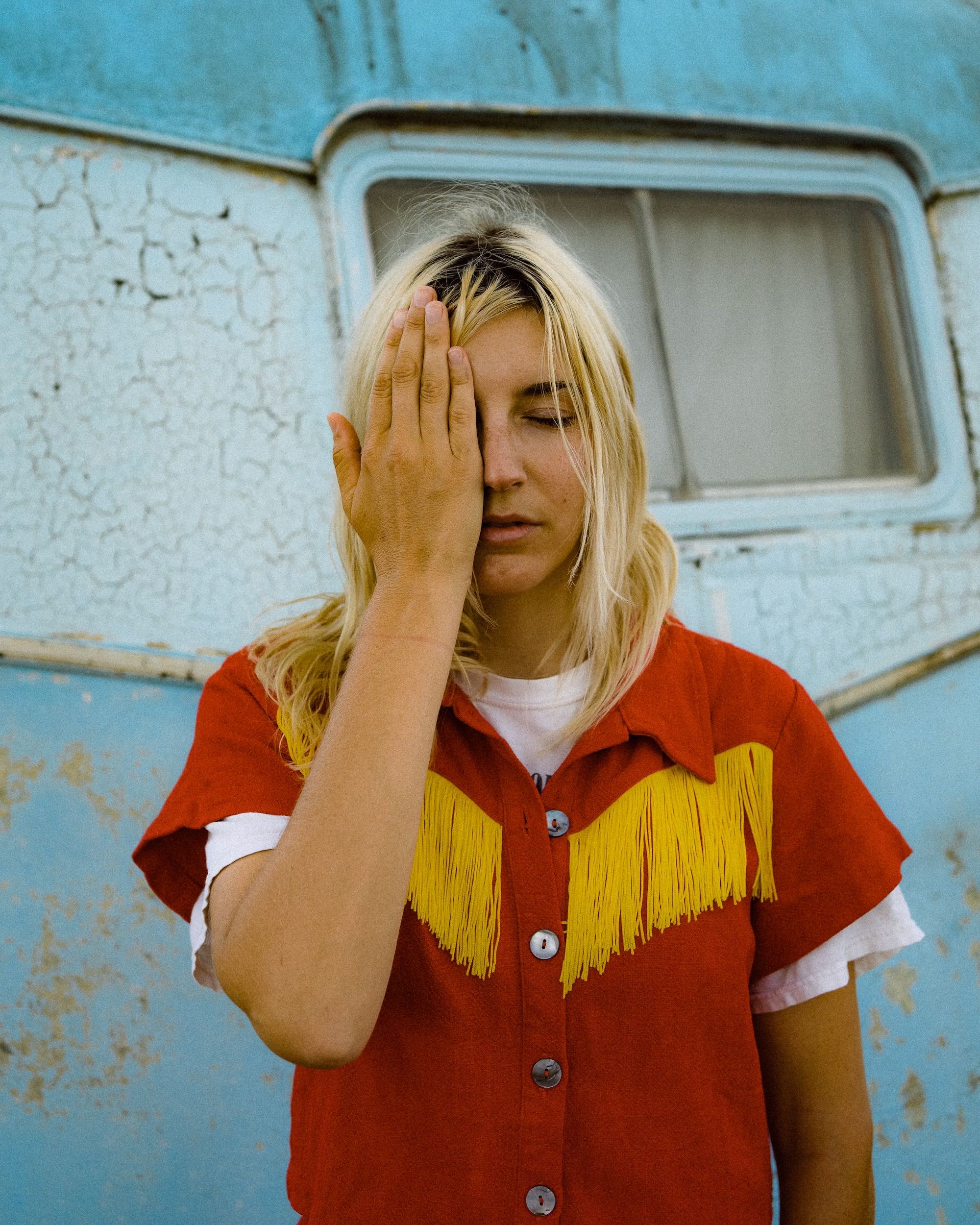 Photo by Chad Wadsworth. Sony Alpha 1. Sony 35mm f/1.4 G Master. 1/2000-sec., f/3.5, ISO 640.
Sony RX1R II: What's a 7-year-old Sony camera doing in my bag in 2022? Well, the RX1R II is still in production and is Sony's smallest Full Frame camera that features a lovely 42mp sensor, uniquely fixed to a universally adored 35mm f/2 lens. This is the camera I grab when I want to be as unobtrusive as possible. Additionally, due to its leaf shutter, the RX1R II can sync flash to all the available shutter speeds. For this image of chef, actor, and internet personality Matty Matheson, I wanted to shallow focus on his tattoos while simultaneously separating him from the Texas Hill Country background and balancing the bright sunset over his shoulder.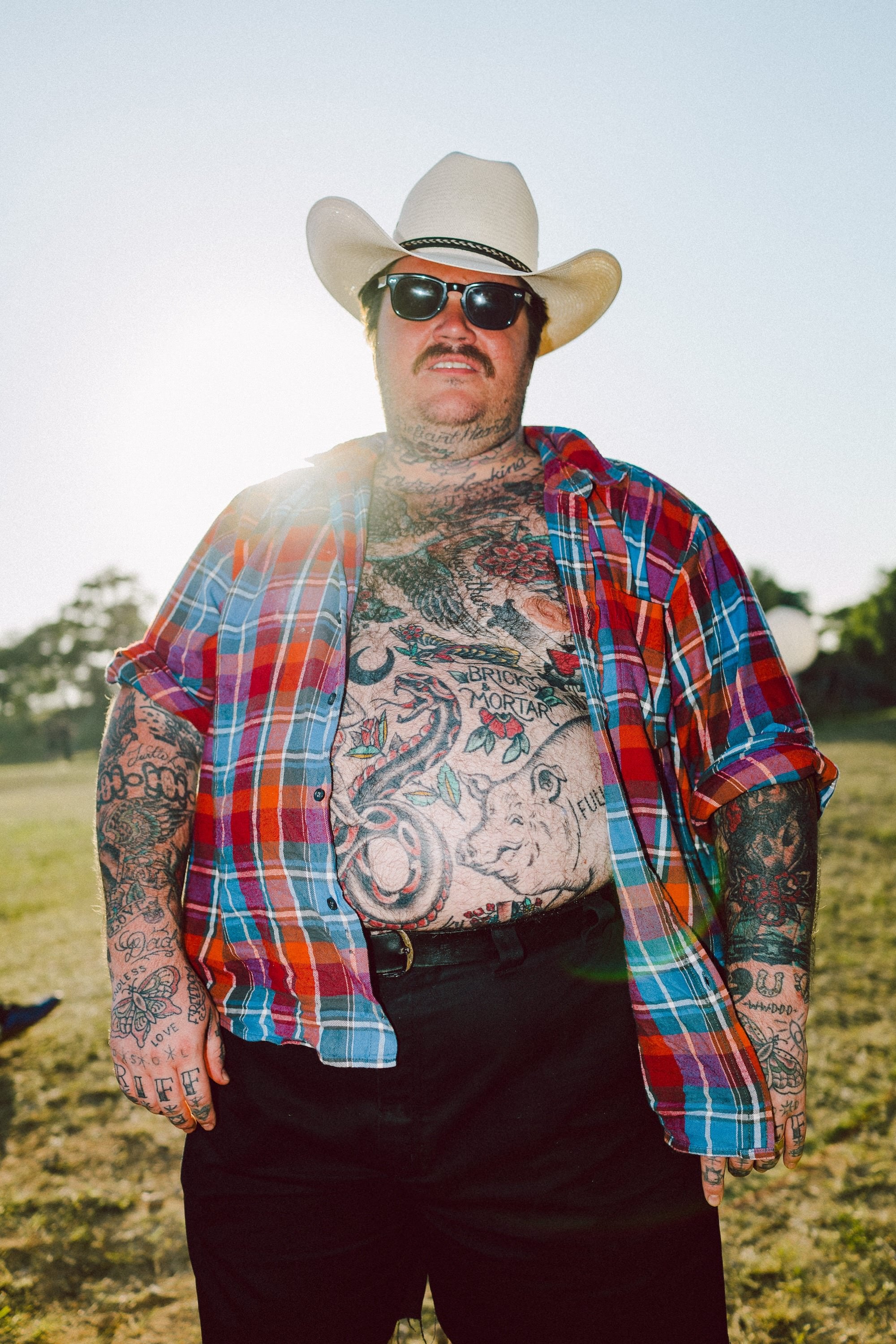 Photo by Chad Wadsworth. Sony DSC RX1R II. 1/1250-sec., f/2.5, ISO 100
Lenses
Sony 135mm f/1.8 G Master: My festival lens of choice, the 135mm GM is incredibly sharp and creates a unique signature that separates itself from the traditional 70-200mm zoom lenses found in concert photo pits everywhere. Used on a high-resolution camera body like the Alpha 1 or Alpha 7R IV, the photographer can utilize APS-C crop mode for a nearly 200mm equivalent reach but at f/1.8!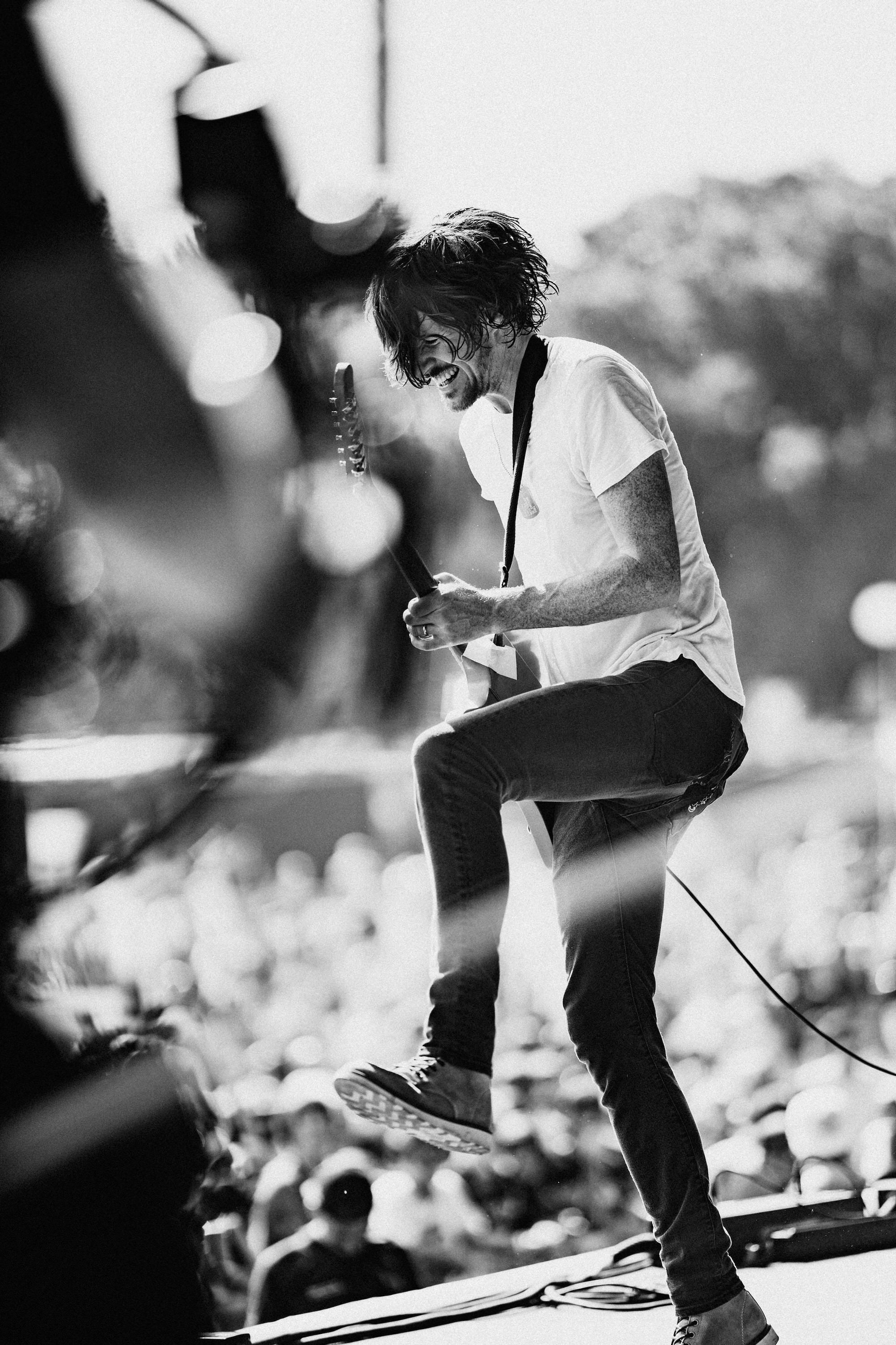 Photo of Black Pistol Fire by Chad Wadsworth. Sony Alpha 9. Sony 135mm f/1.8 G Master. 1/2000-sec., f/1.8, ISO 100
Sony 50mm f/1.2 G Master: This may just be the best autofocus 50mm lens money can buy. At maximum aperture, it creates incredibly sharp and smooth images that rival the Medium Format look. In this image the GM draws both the subject and the larger setting in a way that tells the story with a harmonious transition between the elements. I used the APS-C crop mode on the Alpha 1 (programmed to the C1 button) to quickly punch into a 75mm equivalent.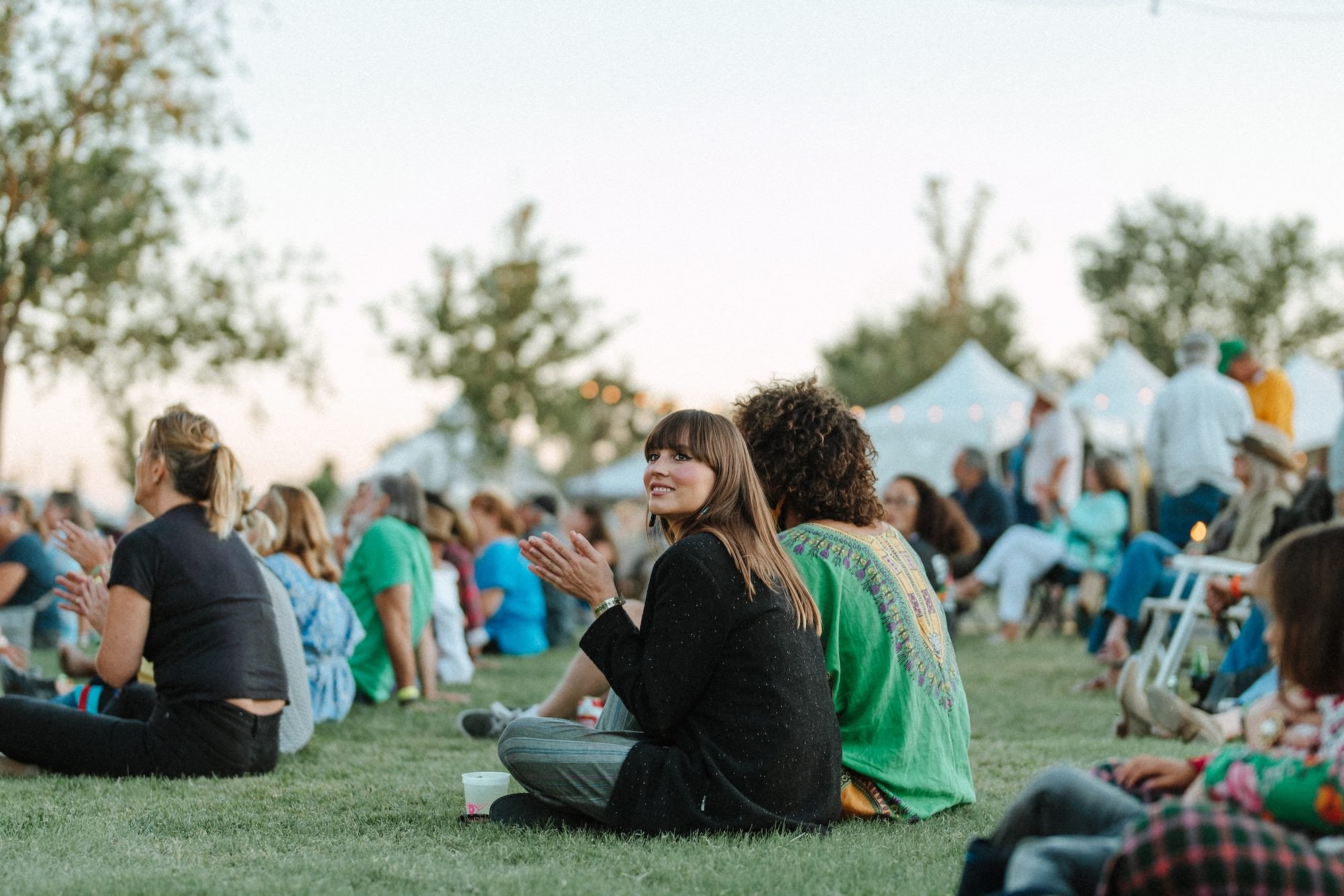 Photo by Chad Wadsworth. Sony Alpha 1. Sony 50mm f/1.2 G Master. 1/320-sec., f/1.2, ISO 100
Sony 50mm f/2.5 G: I know, it seems crazy to have two 50mm lenses in the bag, but the tiny 50mm 2.5 G offers a special combination of compactness, speed, excellent image quality and terrific autofocus performance that has it living on my camera - so technically it isn't always in the bag. It even does just fine in low light concert situations like this performance by Shannon and the Clams during Hot Luck Fest in Austin, TX.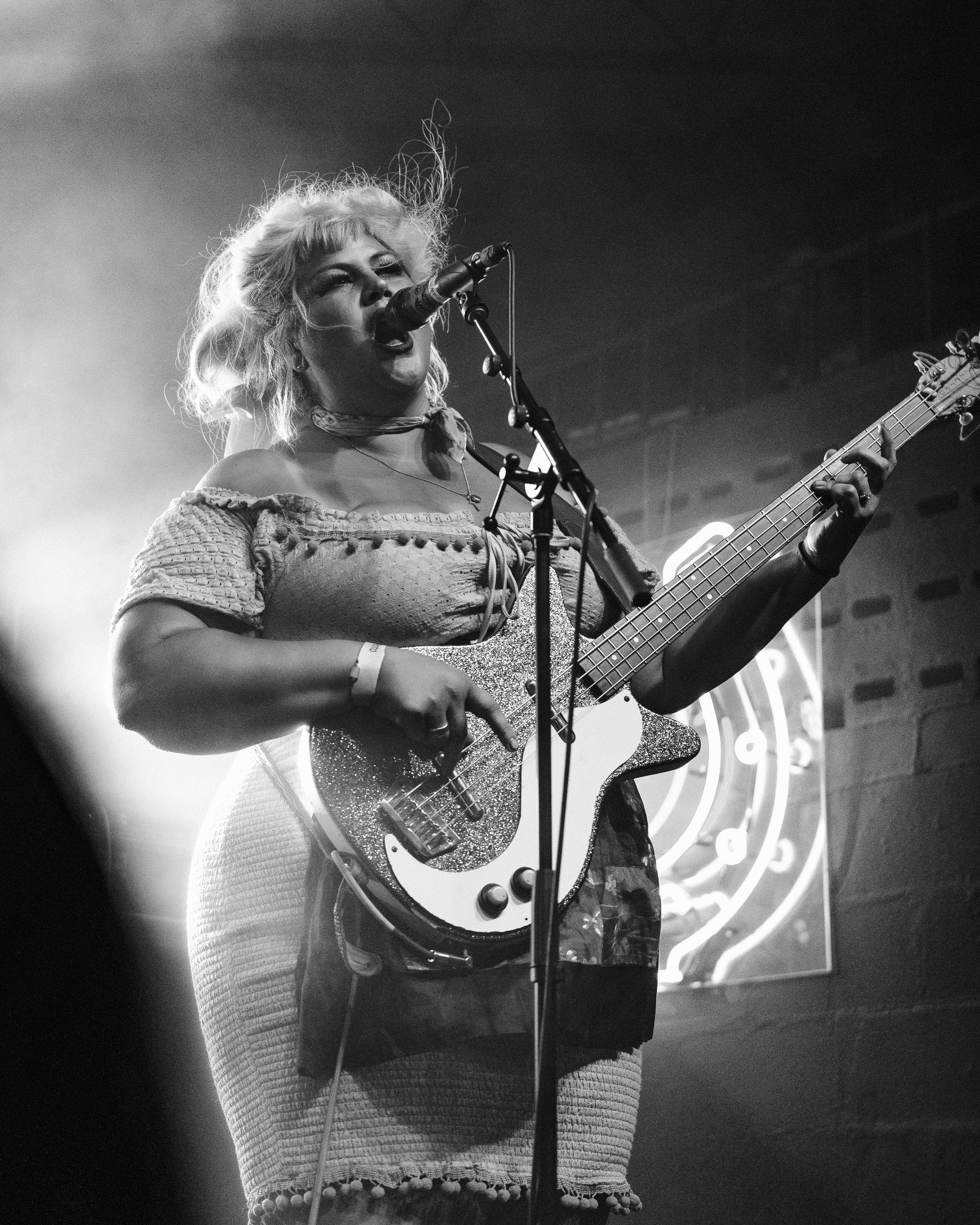 Photo by Chad Wadsworth. Sony Alpha 1. Sony 50mm f/2.5 G. 1/400-sec., f/2.5, ISO 2000
Sony 35mm f/1.4 G Master: Everyone needs a great 35mm lens in their bag and the 35mm GM is my go-to for low light scenarios or when I want that crisp environmental portrait look. For this image I paired it with on-camera flash to make the carnival scene with Austin musician Mélat pop even more.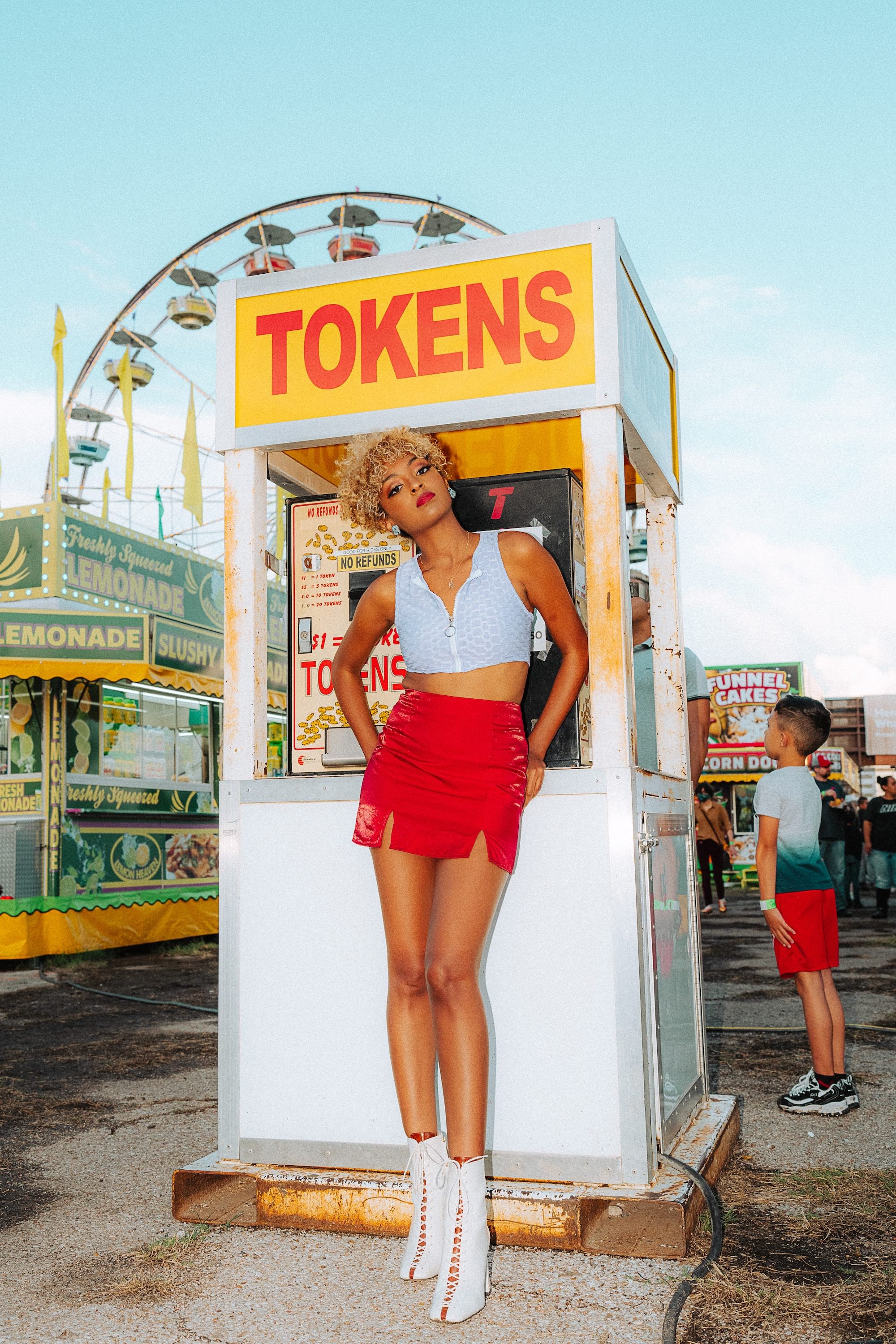 Photo by Chad Wadsworth. Sony Alpha 1. Sony 35mm f/1.4 G Master. 1/640-sec., f/5.6, ISO 640
Sony 24mm f/1.4 G Master: The 24mm GM may just be my most utilized lens in the bag, as it tells the story without overly distorting like an ultra-wide lens, so images still feel normal to my eye. It gets called upon for everything from wide concert scenes to tight shots of fans, and I even enjoy it for taking portraits like this one of the Argentinian singer Lali, backstage at Mala Luna Festival.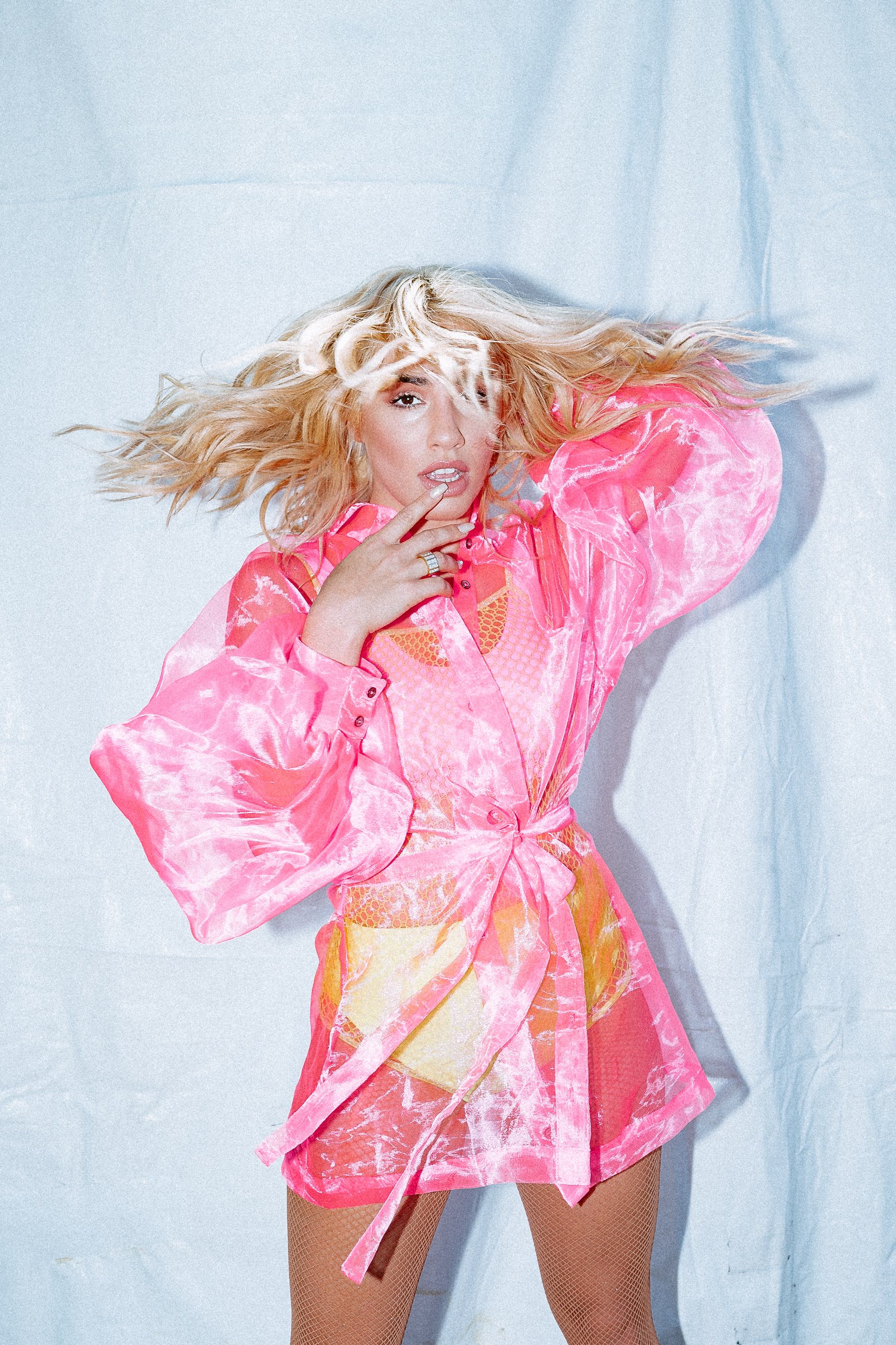 Photo by Chad Wadsworth. Sony Alpha 9. Sony 24mm f/1.4 G Master. 1/250-sec., f/5.6, ISO 100
Sony 15mm f/1.4 G: On the Sony Alpha 1 camera, this new APS-C 15mm G lens becomes a 23mm f/1.4 full frame equivalent optic, making it comparable to the 24mm GM but at a fraction of the size, weight and cost. I haven't had a chance to shoot any assignments with the 15mm G yet but from what I can tell from my test images, this is going to be an incredible option for a fast wide prime that won't weigh me down or take up a lot of space in the bag.
Accessories
Sony HVL-F20M Flash: Permanently attached to my RX1R II, this little flash is surprisingly great.
Sony HVL-F60RM2: The big gun for when I need max blitz power. Has many great wireless connectivity features when pairing multiple Sony flashes for off-camera setups.
Sunnies: Cheap and non-polarized so I can use them to look through the camera viewfinders.
Earplugs: Essential concert gear if you want to still hear in ten years.
Giottos Rocket Air Blaster: helps keep the dust bunnies off your sensor in those dusty festival conditions.
Batteries: Given their great performance, I usually only pack one spare NP-FZ100 battery for a full day of shooting. The RX1R II requires a few NP-BX1 batteries to make it through.
Domke Gripper Camera Strap: Still the best - doesn't slide off your shoulder and lasts forever.
Sony Swag Lens Cloth: Stays clipped onto my bag for when things get messy.
See more of Chad Wadsworth's work on his Alpha Universe Profile and on Instagram @chadwadsworth_atx.