Roman Königshofer (@rawmeyn) is a landscape, sports & travel photographer based in Innsbruck, Austria. When it comes to his life and work, he says authenticity is key. His work often brings him to the backcountry, capturing larger than life landscapes from isolated mountaintops and trails. Roman shoots still photos as well as video and he uses a Sony Alpha mirrorless system. Depending on what he's shooting, Roman has a zoom-lens trinity of G-Master and G lenses as well as a pair of fast primes and one longer-range zoom at the ready. We connected with him to learn more about how he uses his Sony Alpha cameras and which lenses he brings with him for the type of photography or videography he's shooting.
See how this photographer uses Sony Alpha cameras, a zoom lens trinity & fast primes to capture larger than life landscapes.

Cameras
Sony α7R III: This is my main camera. The sensor (full-frame 42MP) is amazing and I can shoot everything with it. It focuses fast and the Eye-AF makes my life so much easier. With 10fps it's also great for most sports and with S-log profiles I use it a lot for video work too. I love that I can shoot in low light with it and the high ISO images are super clean.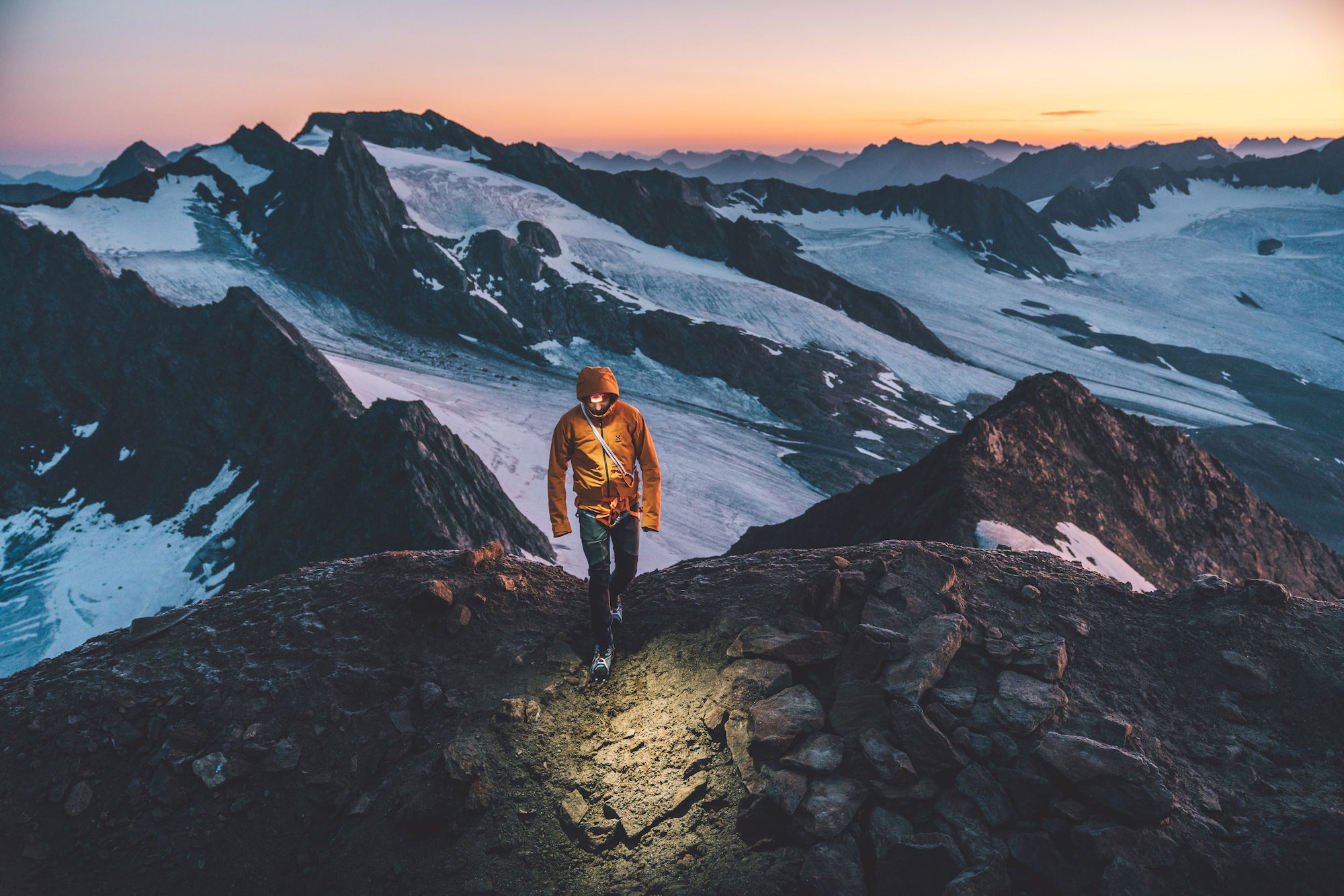 Sony α7R III. Sony 24-70mm f/2.8 G Master. 1/125-sec., f/2.8, ISO 1600
Sony RX100 IV: A small camera which goes everywhere. I love this one for a quick hike or a multi-pitch climb. The quality for its size is outstanding. Also I bring this little one a lot into the water for surf, dive or sailing adventures. The video capabilities are amazing too with S-log, build in NDs and high quality super slow motion.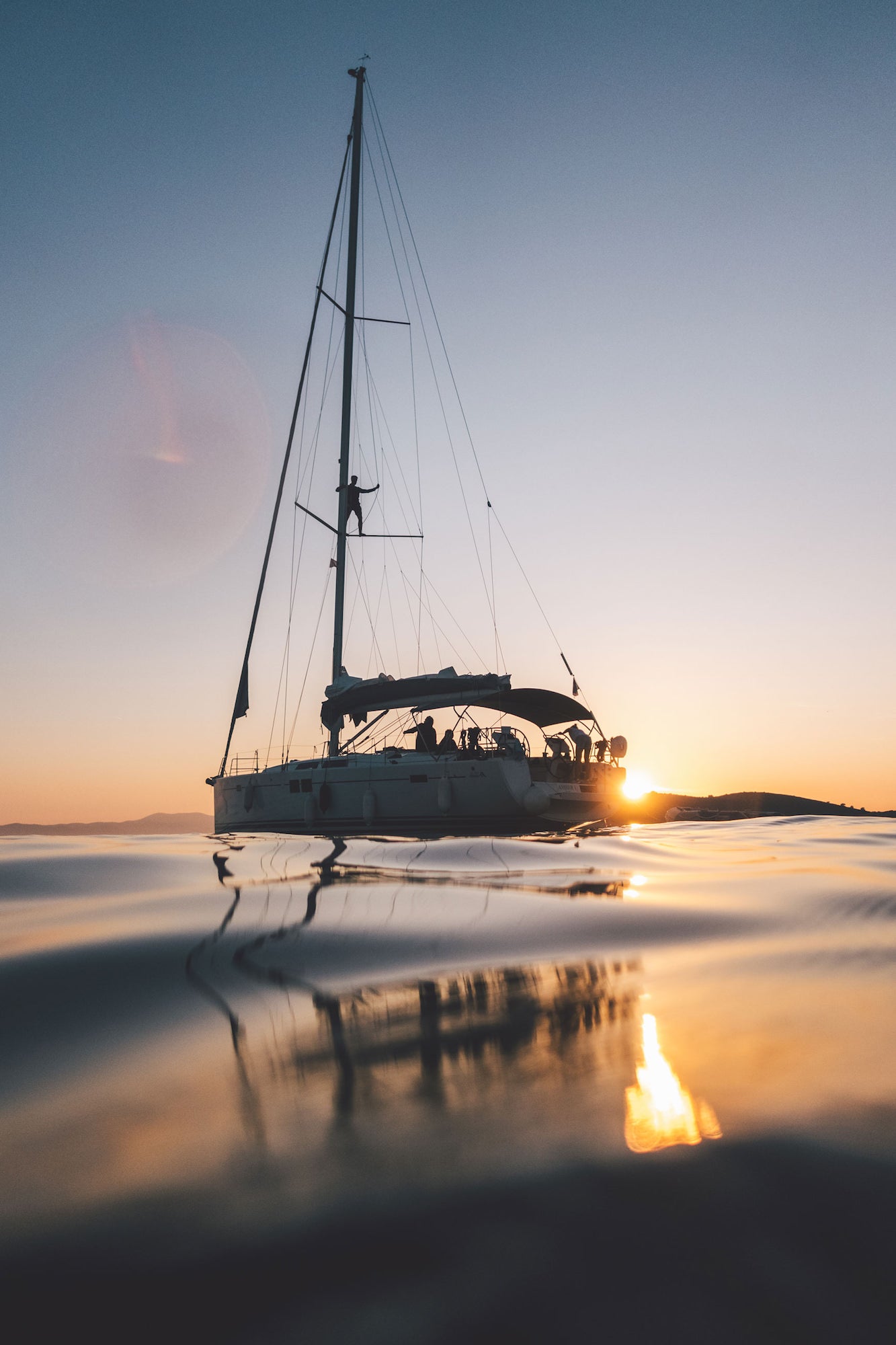 Sony RX100 IV. 1/8000-sec., f/1.8, ISO 320
Lenses
I have to say I very very rarely pack all lenses for a trip or job. Usually I try to limit myself to a maximum of three lenses or less, especially for mountain projects where every pound counts – I try to go as light as possible.
Sony 16-35mm f/2.8 G Master: I use this one for landscapes or on the go on climbs when I'm tied onto a rope. It is very versatile. I love that I can shoot wide open at f2.8 and know even the corners are sharp. At 35mm this lens is ready for some nice portraits too.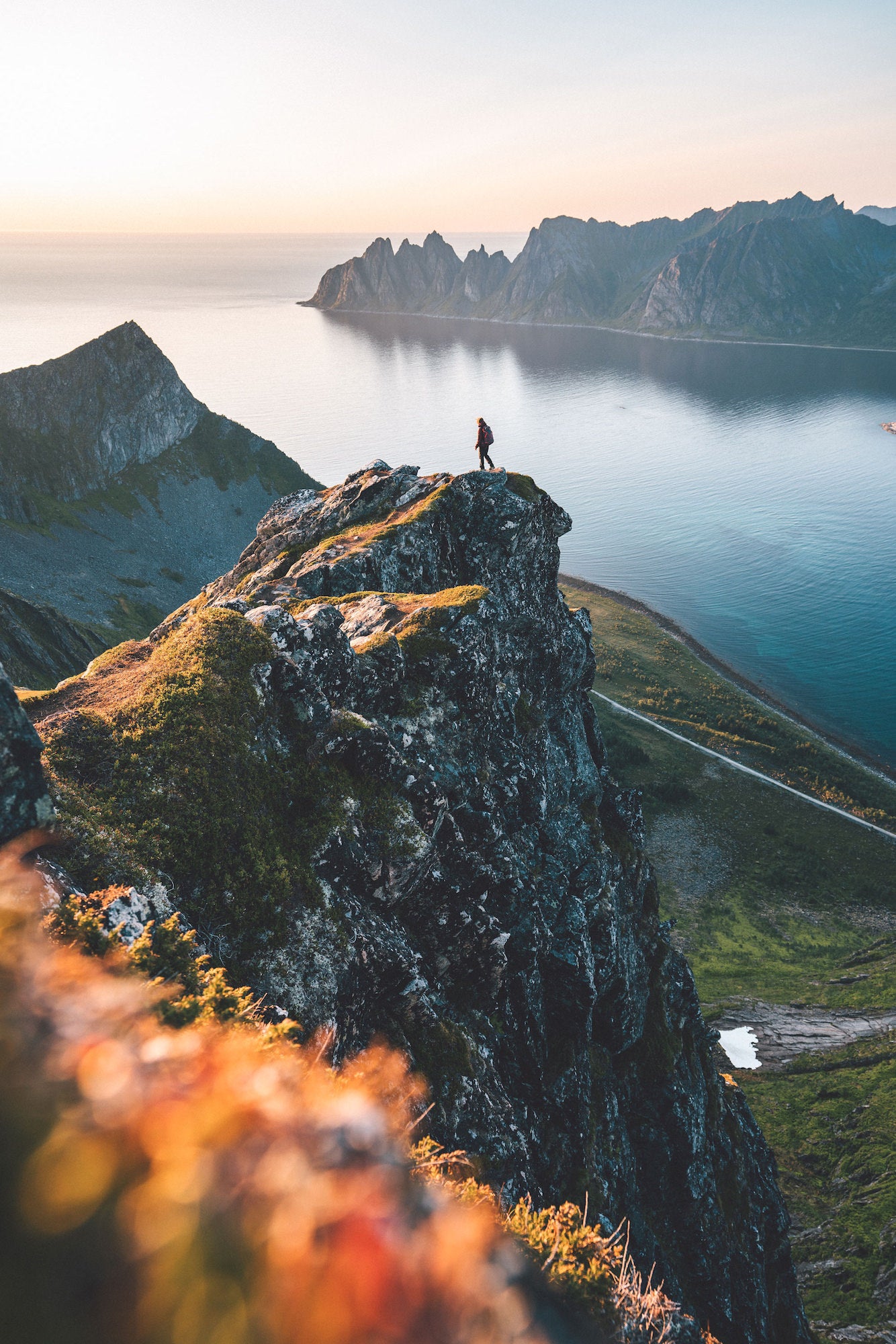 Sony α7R III. Sony 16-35mm f/2.8 G Master. 1/160-sec., f/4, ISO 250
Sony 24-70mm f/2.8 G Master: My go-to lens. This guy can handle everything. It's a great option if you want to go with just one lens but have to document an event or something similar. Great to shoot lifestyle work too.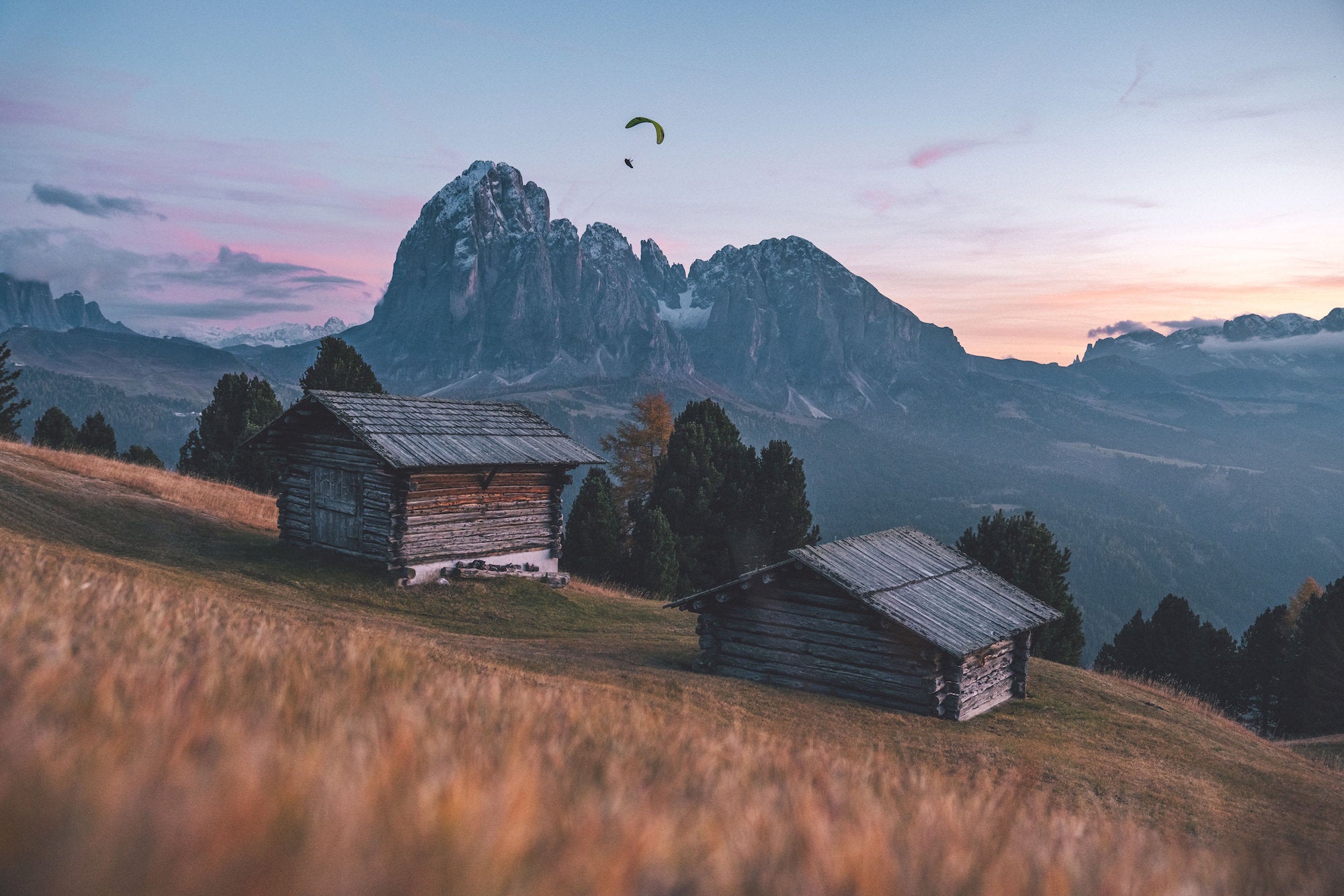 Sony α7R III. Sony 24-70mm f/2.8 G Master. 1/160-sec., f/4, ISO 250
Sony 70-200mm f/4 G: If possible I always try to bring this lens to the mountains. It's such a light lens for a 200mm tele. It helps to find better compositions and it does a great job compressing the landscape which is often handy in the mountains.
Sony α7R III. Sony 70-200mm f/4 G. 1/1250-sec., f/5, ISO 160
Sony 100-400mm f/4.5-5.6 G Master: When you want more than 200mm. Honestly I use this lens less since it's larger, but it is still light and compact for what it is. You can't make a 400mm smaller – not with this quality. I can't wait to bring it to my next surf trip – it is sharp across the whole range.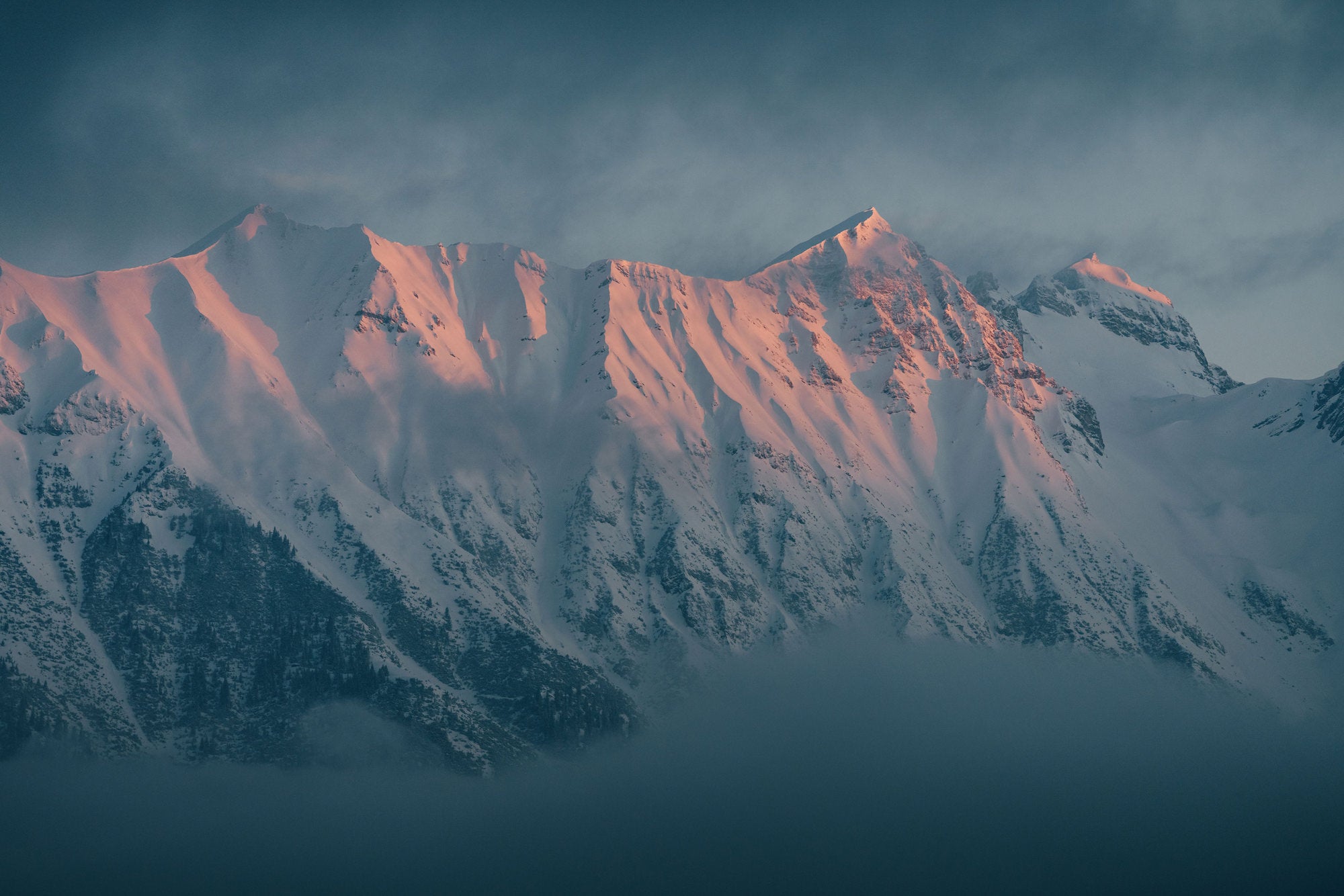 Sony α7R III. Sony 100-400mm f/4.5-5.6 G Master. 1/400-sec., f/6.3, ISO 800
Sony 24mm f/1.4 G Master: Small, light and versatile. I use this one especially when it gets dark. The smooth bokeh is nice. This is a great video lens too as you can declick the aperture. Wide open at f/1.4 it gives quite a unique look.
Sony 85mm f/1.8: This is the latest addition to my kit. A classic portrait lens which can be used for so much more. I haven't shot much with it yet, so no sample photos to show yet – but I plan on using it in the water when I get the chance. It is light too, and that combined with the price was the main reason for me to get this 85mm.
Accessories
After testing almost every single camera backpack out there I now use the NYA-EVO FJORD 60-C ADVENTURE CAMERA BACKPACK. For me this is the best camera backpack. It has 60 liter but can be compressed to way less. I can use it as hand luggage too.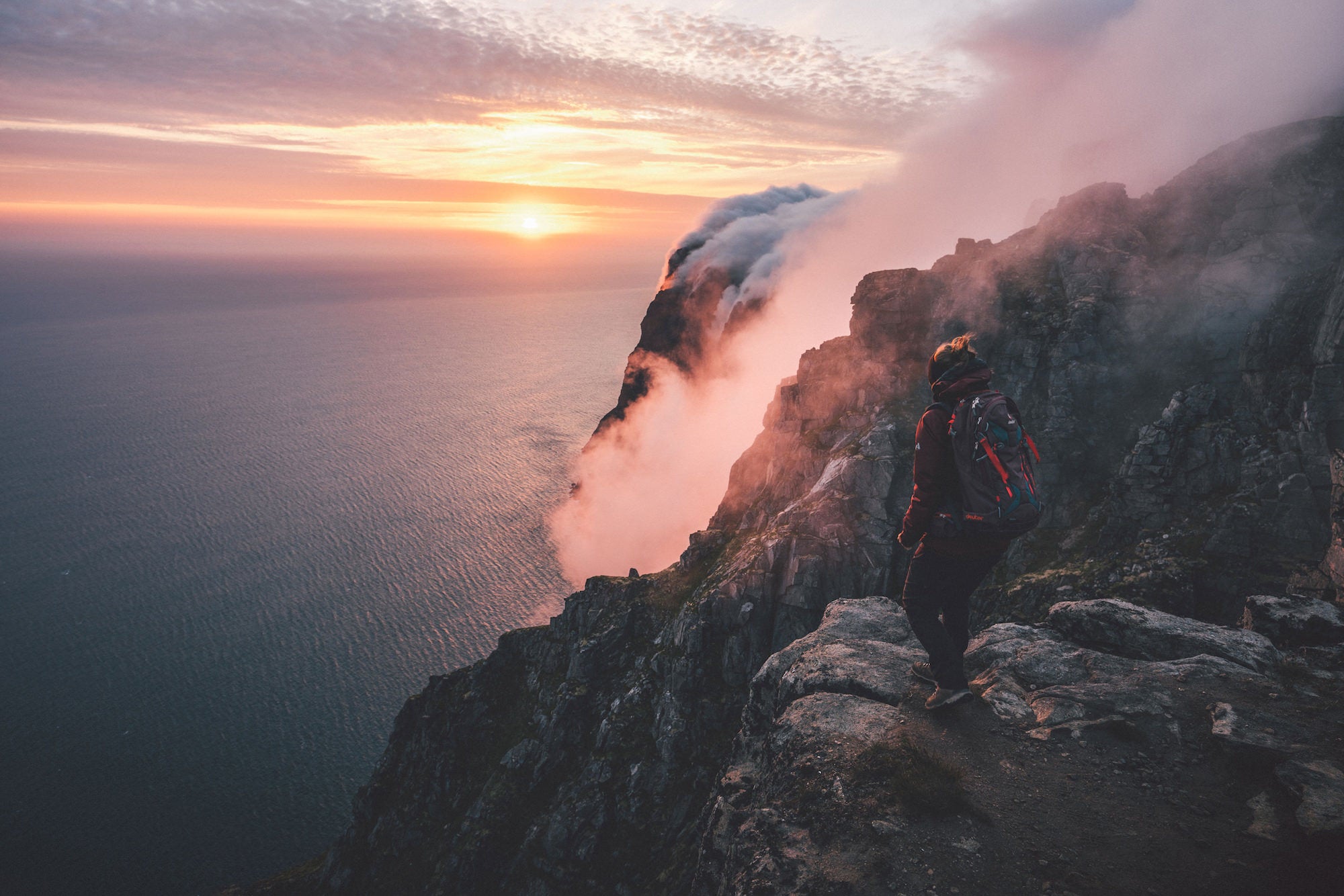 Sony α7R III. Sony 16-35mm f/2.8 G Master. 1/100-sec., f/4.5, ISO 250
Sirui T-025X Carbon Fiber Tripod – A really small and light but pretty sturdy tripod. I'm able to bring this one almost everywhere. If I need an even sturdier tripod I use my Benro C2691T Carbon Fiber Tripod. For bigger lens setups this is a great choice.
Filters – I use professional filters from B+W. A set of NDs (2-10 stops) and a circular polarizer. The NDs for long exposures or video work. The polarizer whenever I want to get rid of glare or reflexions.
See more of Roman's work at romankoenigshofer.com and on Instagram @rawmeyn.