Jeff Oliver (@savedbymtns) is a hiker, vlogger and nature photographer who has spent the better part of the last five years hiking his way through America and beyond, all while documenting the entire journey for his YouTube Channel. By vlogging his thru hiking experience, sharing his go-to gear from camping supplies to his favorite Sony cameras and lenses, Oliver has gained quite a following. Oliver, also known on the trail as "IBTAT", which stands for "I've been to a town," a quote from the Robert Redford film 'Jeremiah Johnson,' has completed the Appalachian Trail, Pacific Crest and Continental Divide Trails in 2018, 2019, and 2021 respectfully. In 2022 he hiked the length of Scotland from South to North. We asked Oliver to give us a look in his camera bag to see how he uses a pair of full-frame Sony Alpha bodies and three lightweight Sony lenses to record his hiking adventures in imags and vlogs. Keep reading to find out what's in his bag and see his YouTube Channel for his videos (which come with a language warning!)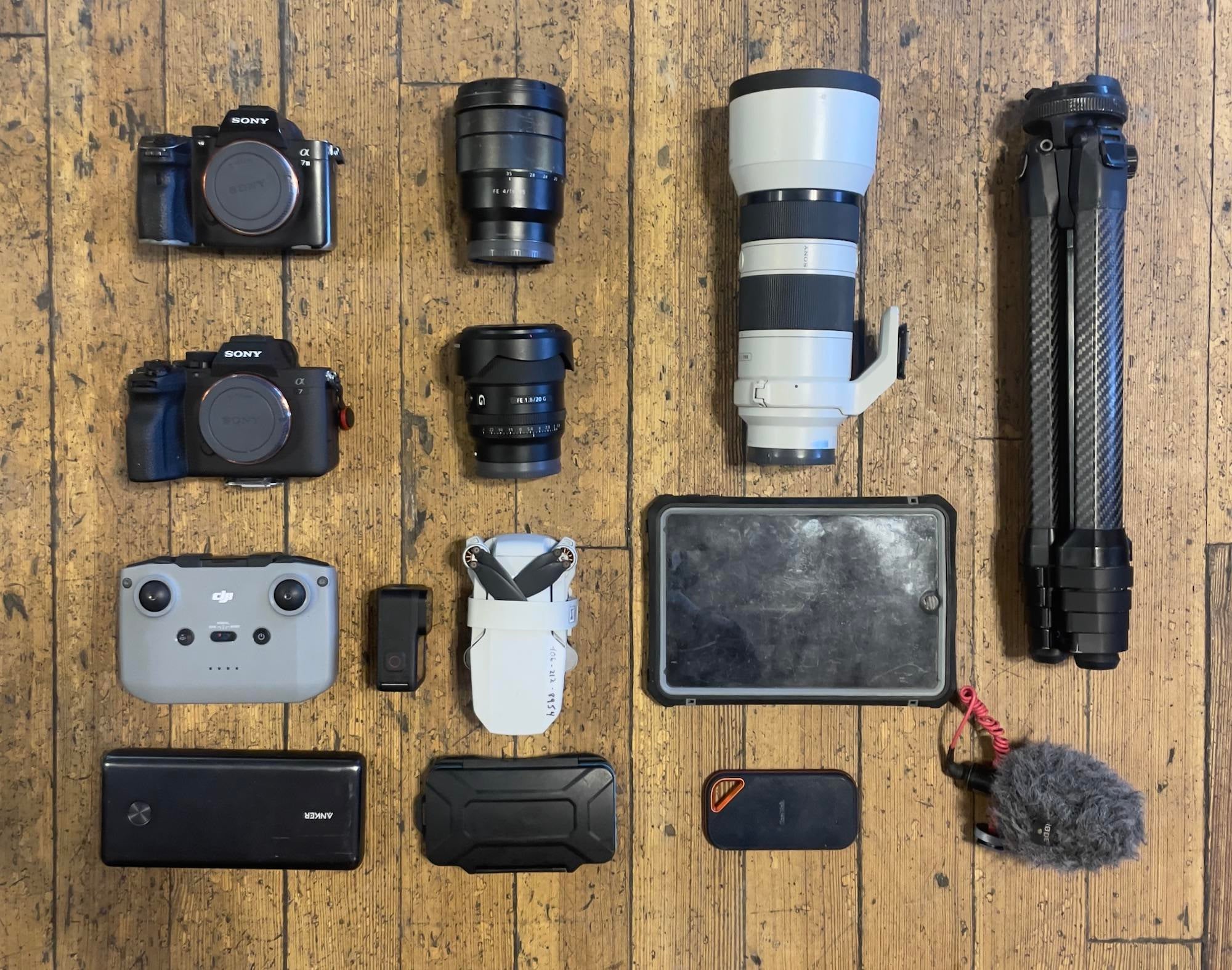 This year I will be heading to Northern Sweden to hike the Kungsleden. Because I cover so much ground, weight is always a concern. My kit, although heavy for a thru hike, is worth every ounce in order to capture and document my long distance treks through video and images.
This vlogger & nature photographer spent the last 5 years hiking through America. See the camera and hiking gear he uses to capture & share his adventure.
Cameras

Sony Alpha 7 IV and Sony Alpha 7 III: I started my photography journey back in 2018, carrying a Sony RX100 IV point-and-shoot on the Appalachian Trail. I upgraded to full frame with the Sony Alpha 7 III and used it on the PCT as well as the CDT. I love that camera and still use it for a backup today. For my trek across Scotland, I upgraded once again to the Sony Alpha 7 IV. I believe that the Sony Alpha 7 IV is the perfect hybrid camera for vloggers and photographers. I've always loved Sony's customization with their cameras. When you're a run-and-gun type shooter, there is no time to dig deep into the menu system. Having each button programmed the way I want allows me to rely strictly on muscle memory when capturing footage and images on the fly.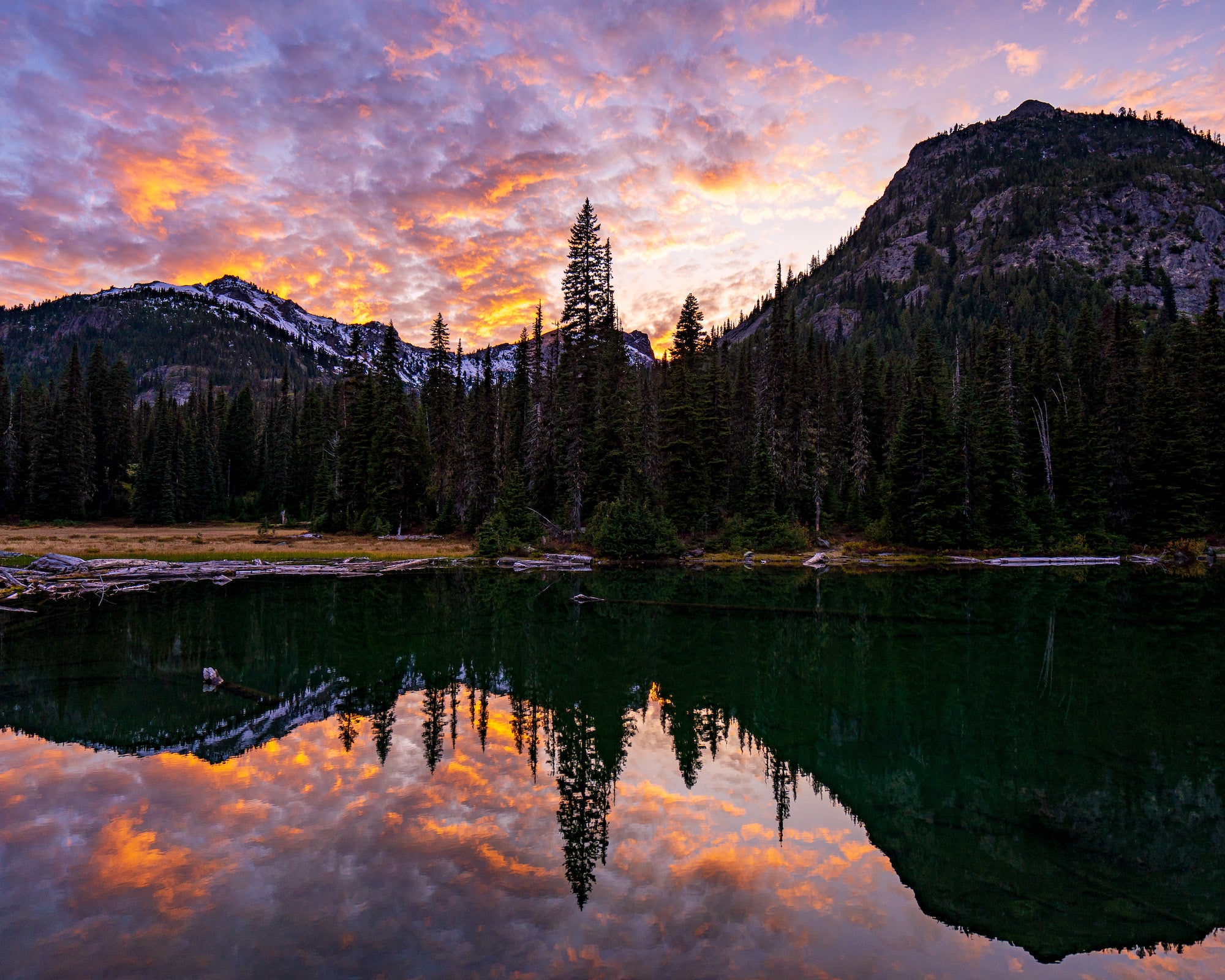 Photo by Jeff Oliver. Sony Alpha 7 III. Sony 16-35mm f/4. 1/60-sec., f/4, ISO 100
Along with the customization, I think the 33mp of the Sony Alpha 7 IV is the sweet spot for allowing a little room for cropping in post without the huge file sizes of an R series. In regards to video, I was pleased that the Sony Alpha 7 IV featured a fully articulating screen. As a vlogger, it was a game changer to be able to know if I was in focus and that the exposure was correct when talking to the camera.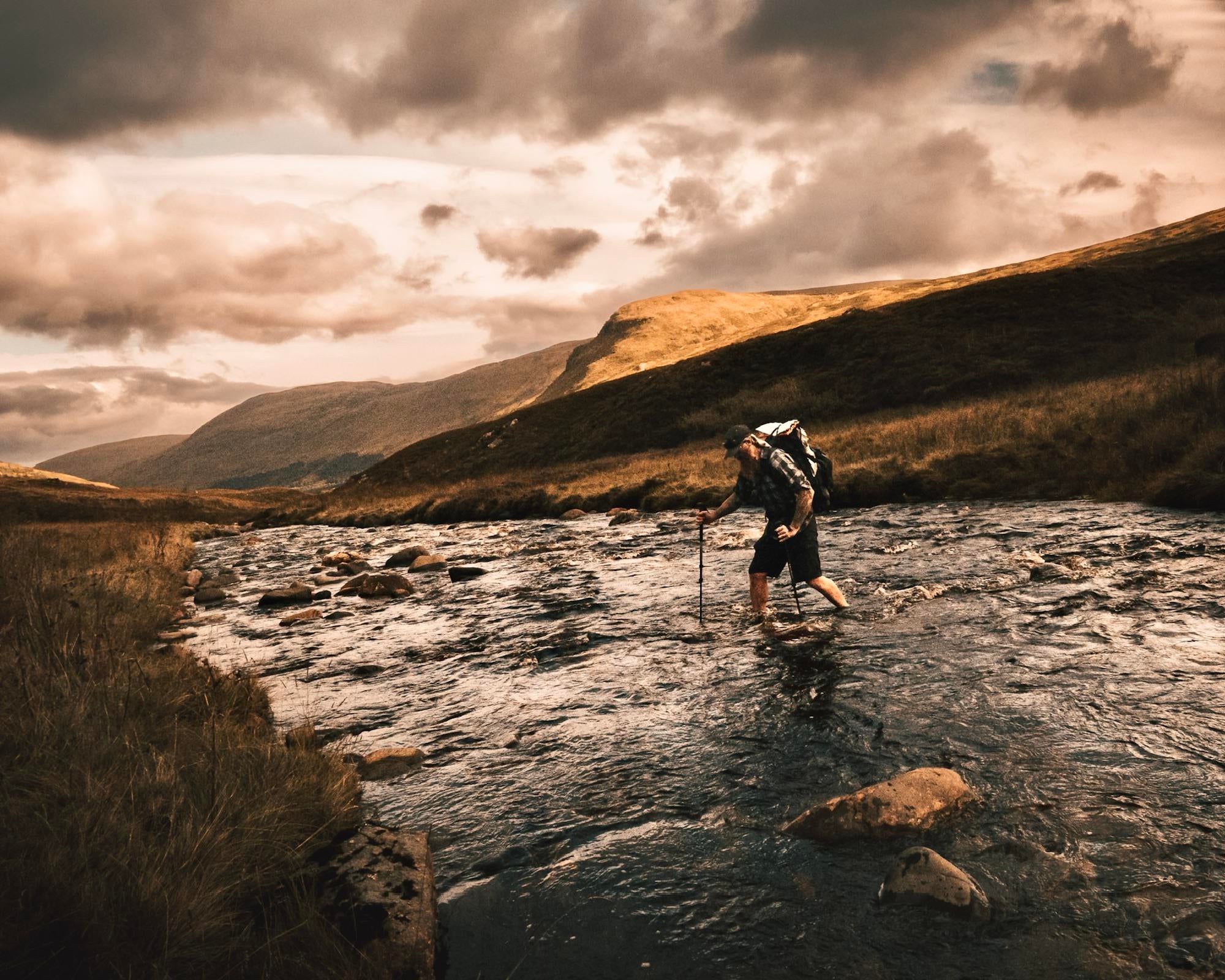 Photo by Jeff Oliver. Sony Alpha 7 IV. Sony 16-35mm f/4. 1/125-sec., f/11, ISO 6400
Lenses
Sony 16-35mm f/4: The wide angle zoom has been the workhorse of my kit since the beginning. It lives on my camera 90% of the time when I'm out on the trail. Not only does it make a great focal range for vlogging, it captures the magnitude of the landscapes upon which I walk.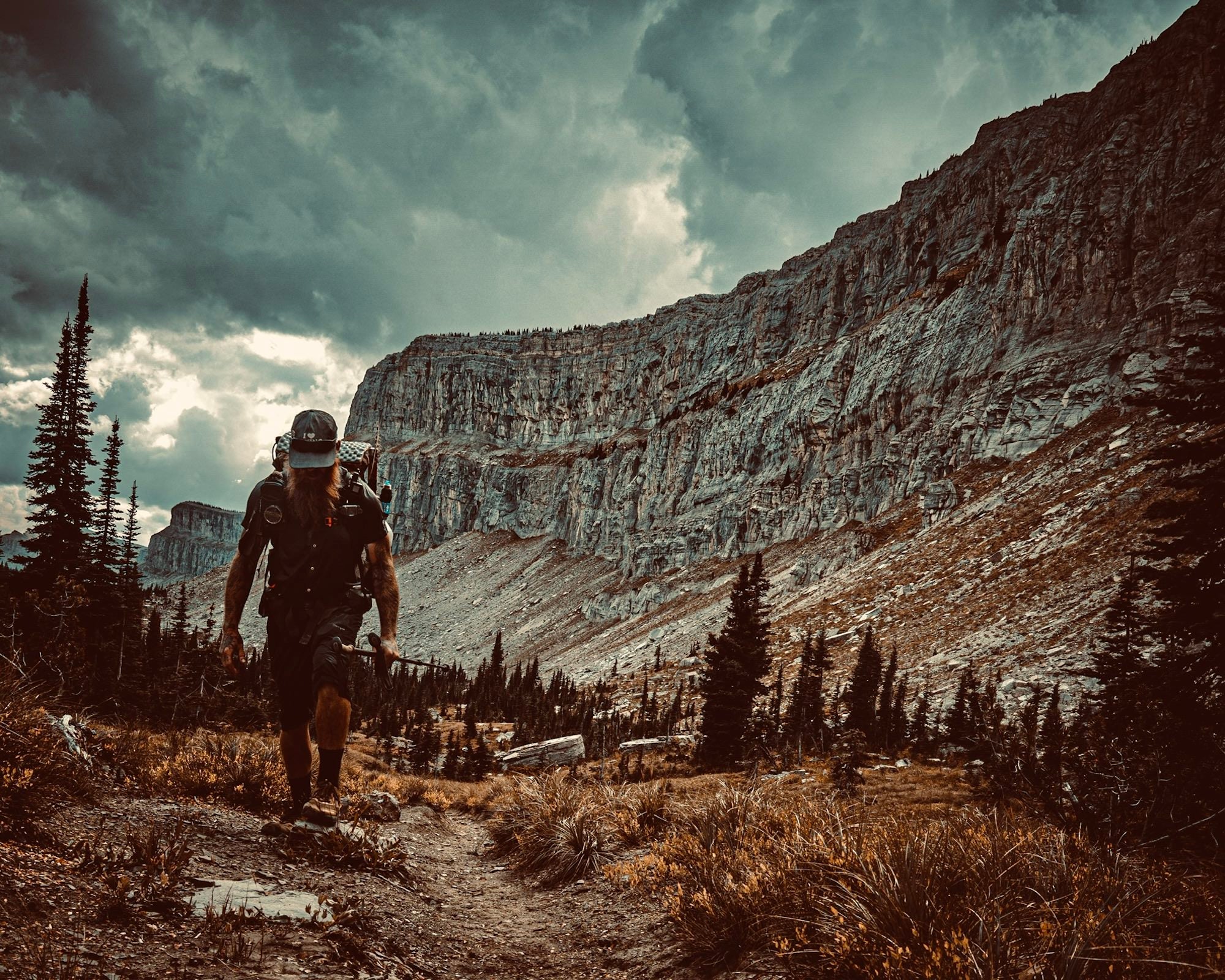 Photo by Jeff Oliver. Sony Alpha 7 III. Sony 16-35mm f/4. 1/40-sec., f/10, ISO 100
Sony 70-200mm f/4 G: When I need some more reach or the sky isn't interesting enough to use my wide angle, I usually reach for the telephoto zoom. The 70-200mm is great for creating compression within a scene, bringing mountains that are miles away, closer to the foreground to make a more appealing composition. It also allows me to focus on small details of a landscape, creating multiple images within one scene.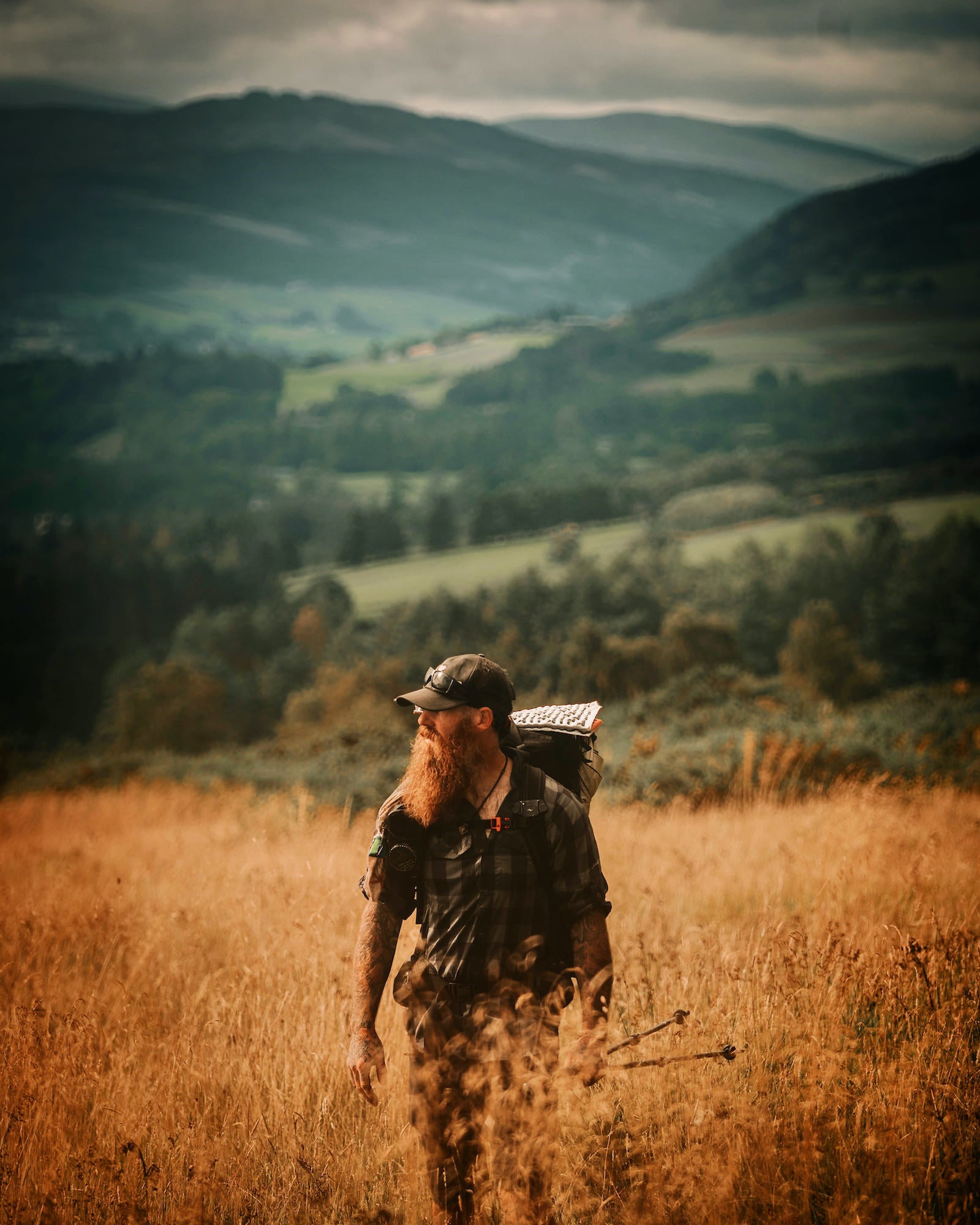 Photo by Jeff Oliver. Sony Alpha 7 IV. Sony 70-200mm f/4 G. 1/800-sec., f/4, ISO 125
Sony 20mm f/1.8 G: This lens is more of a luxury item while I'm out on trail. I carry this lens for one reason and one reason only, to shoot the Milky Way. It's extremely light, compact and sharp. The 1.8 aperture allows plenty of light in to shoot the night sky. Although it adds a bit more weight in my pack, the Milky Way images make it worth it.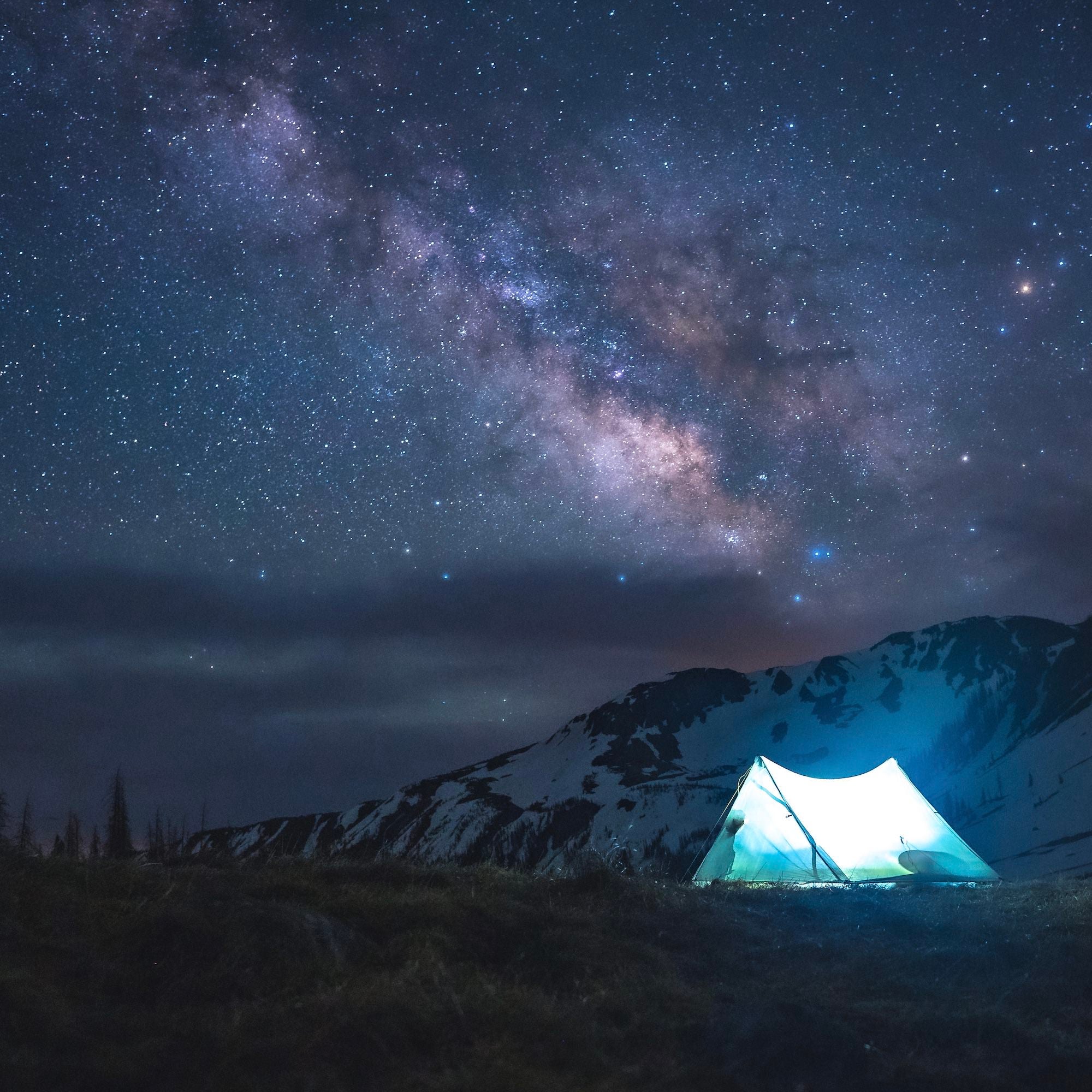 Photo by Jeff Oliver. Sony Alpha 7 III. Sony 20mm f/1.8 G. 15-sec., f/2.5, ISO 3200
Accessories
Freewell 2-5 stop ND Filter: As a thru hiker, I'm basically hiking from sun up to sun down so an ND filter is necessary to film during the bright sunlight hours.
Anker Battery Bank: For recharging on the trail!
Photo by Jeff Oliver. Sony Alpha 7 IV. Sony 16-35mm f/4. 1/2-sec., f/11, ISO 125
Drone: I added this to my vlogging kit for the Continental Divide Trails. It adds a whole new dimension to my vlogging arsenal.
Overkill items that I could probably do away with but won't are the Peak Design Travel Tripod and iPad Mini. There are plenty of rocks, tree stumps, etc. to set camera on out on the trail, but for the times I'm hiking in the desert and there isn't even a bush for miles around, the full size tripod really comes in handy. It also allows me to have a stable platform to shoot the Milky Way and long exposures of moving water and clouds. As far as the iPad, I use Lumafusion for editing my daily videos and Lightroom mobile to edit photos on the go. Both softwares are available on my phone but I find it much easier to edit with the extra screen real estate of the iPad.
Hiking Equipment
Even with all of the camera gear I carry, don't forget that I'm usually on trail for five to seven days at a time so my hiking gear is my lifeline. Everything that's in my pack is the lightest I can afford to keep me alive on trail for months at a time. This includes a roof over my head, a way to filter water, cook a meal, and navigate my way out of a dangerous situation. Generally I'm carrying five days of food and a liter or two of water. All of my hiking gear is as light as I can afford in order to offset the twelve pounds or so of camera gear I'm carrying. Pain is temporary, but the memories that are created in my images and videos will last my lifetime.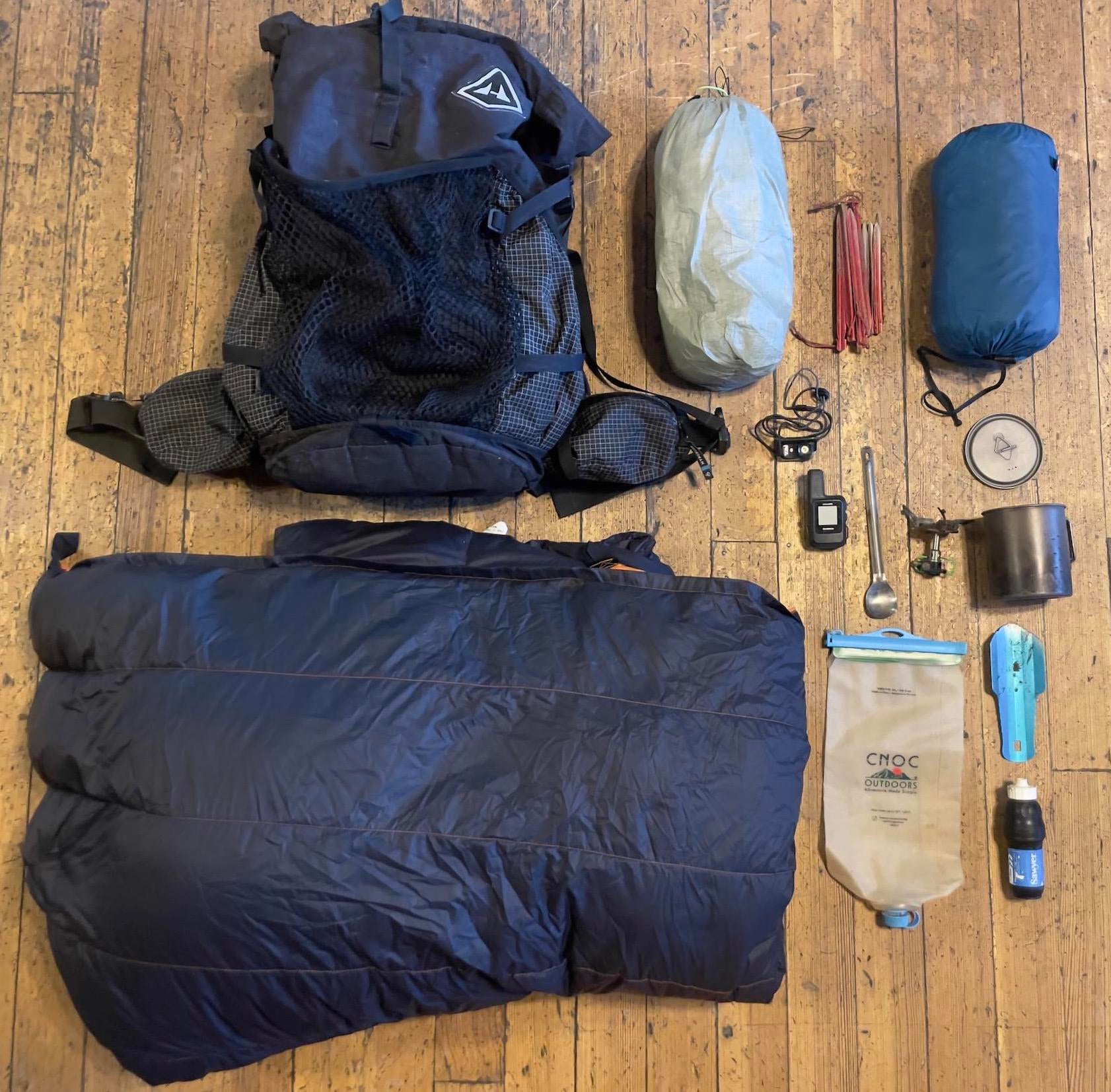 Hyperlite Mountain Gear Junction Pack
Zpacks Duplex Tent
20 Degree Quilt
Thermarest Inflatable Sleeping Pad
Sawyer Squeeze Water Filter
Optimus Crux Lite Stove
Toaks Titanium Cook Pot
Long Handle Titanium Spoon
Headlamp
Garmin InReach Mini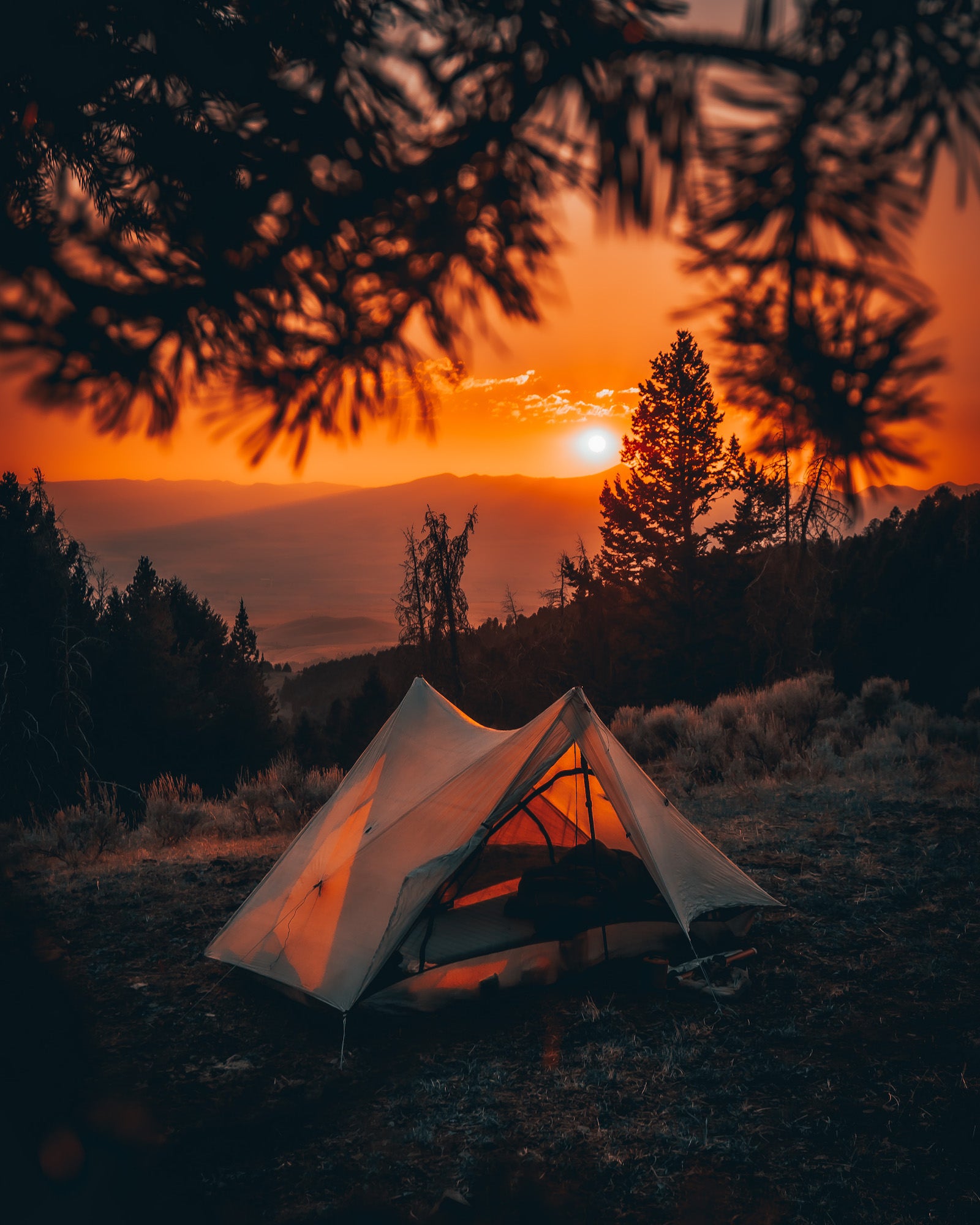 Photo by Jeff Oliver. Sony Alpha 7 III. Sony 16-35mm f/4. 1/50-sec., f/4.5, ISO 100
See more of Jeff Oliver's work on his Instagram @savedbymtns and check out his vlogs on his YouTube Channel.