Bronx-based creative and Alpha Collective member Dennis Cacho (@Denn_Ice) captures the raw authenticity of the moments happening in front of him. "I pretty much shoot just about everything I come across," says Cacho, "but I tend to focus more on street photography, portraiture and landscape. I enjoy taking photos of people around the city, models and friends. Here's a glimpse of some of the gear I use from day to day." Keep reading as he takes a deep dive into the gear in his bag.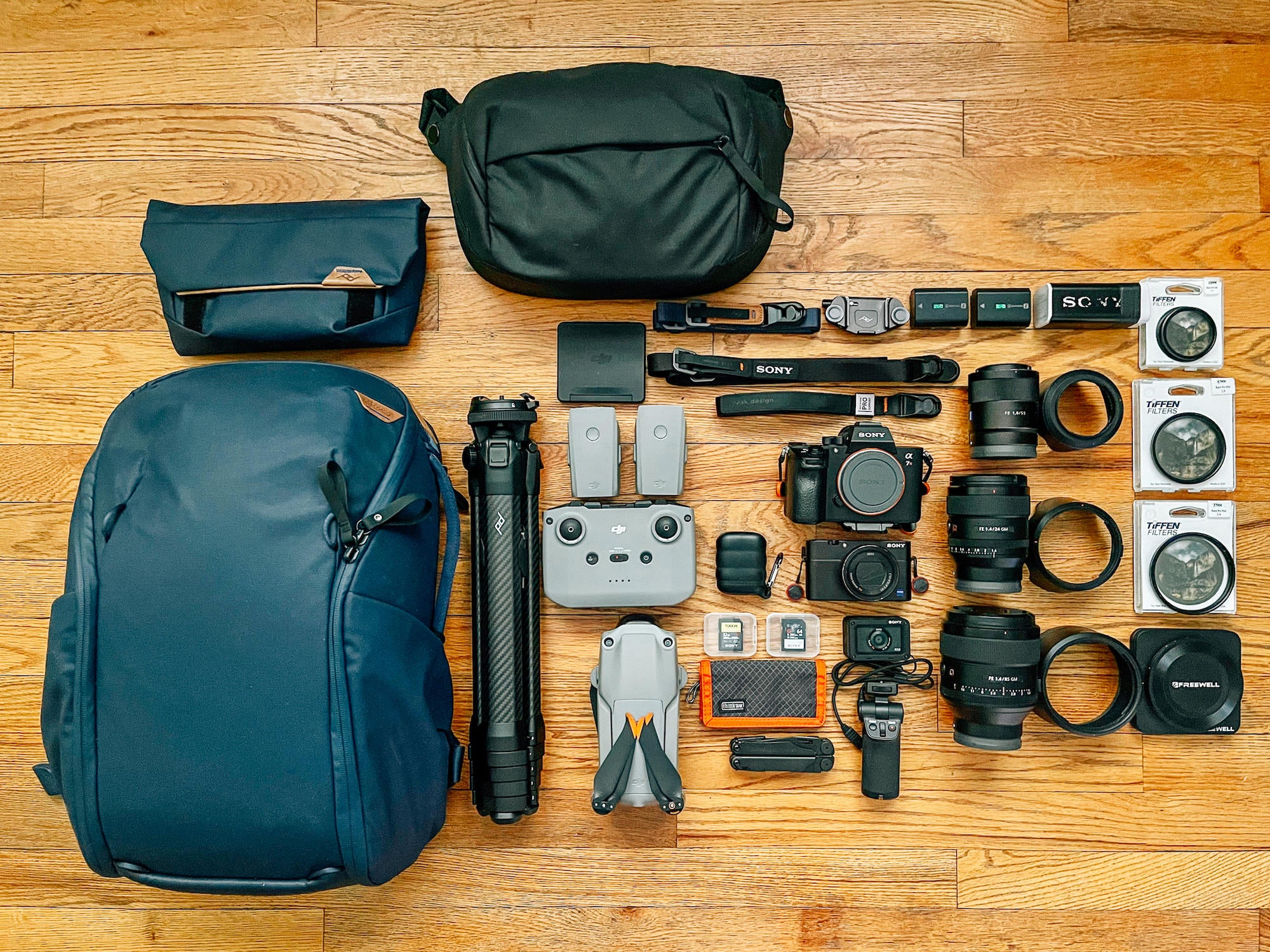 Bronx-based creative and Alpha Collective member Dennis Cacho shares the gear he uses to capture the raw authenticity of the moments happening in front of him.
Cameras
Sony Alpha 7R III: My go-to camera for professional photography and video. The image quality I get from the 42.4 megapixels is still incredible for a camera that's four years old. The autofocus can still keep up with a lot of the newer cameras. Eye Autofocus is a gem to use when doing portrait or street work. When I bought this camera I said that Sony nailed it and didn't see myself picking up another camera for a while. It's definitely lived up to what I expected of it and more.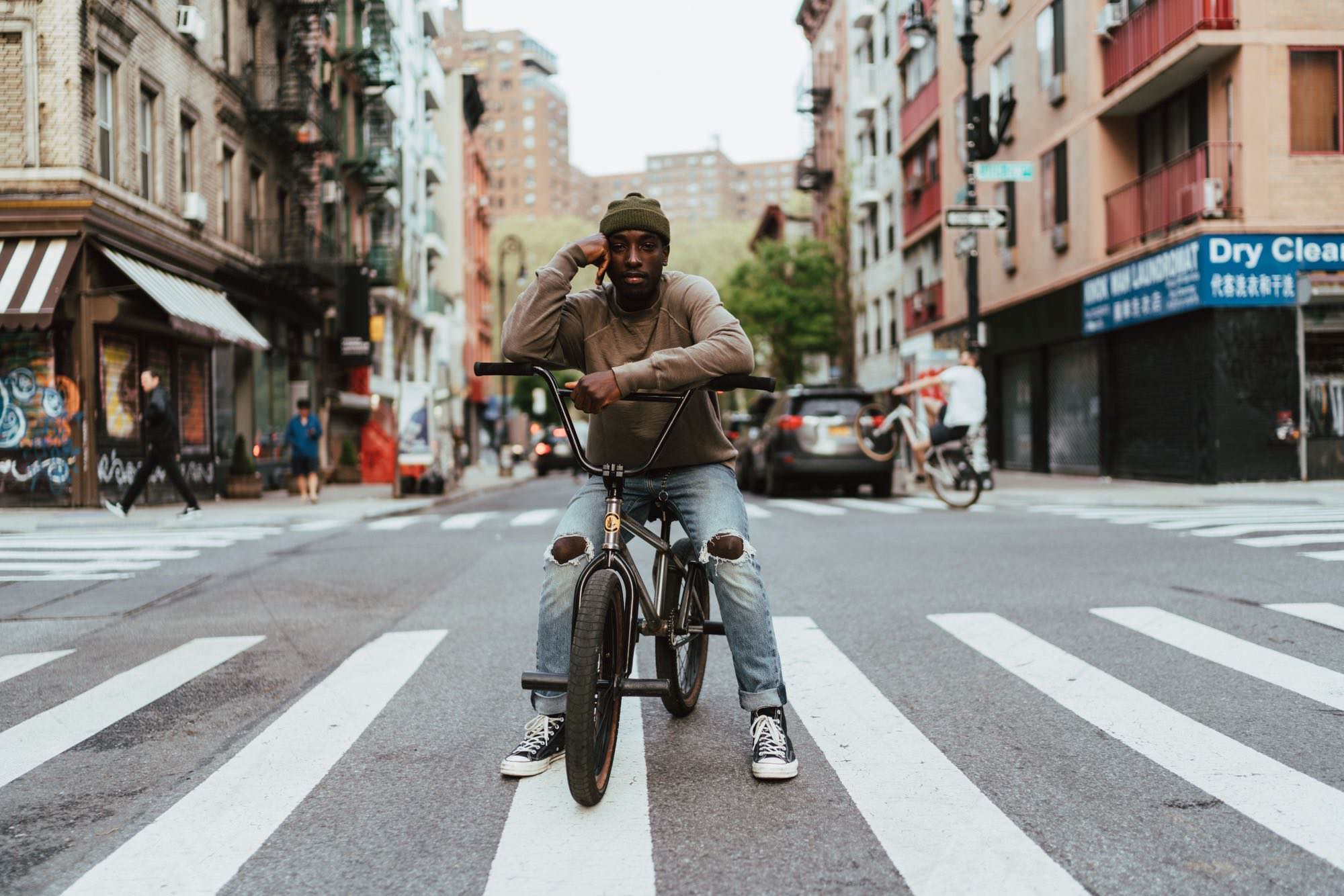 Photo by Dennis Cacho. Sony Alpha 7R III. Sony 35mm f/1.4. 1/400-sec., f/1.4, ISO 100
Sony RX100 V: This has become my go-to camera for everyday use. I don't leave my house without it. Having a 24-70 equivalent focal length in such a compact size makes me want to take it everywhere. Great for family events, hanging with friends or just a quick walk or hike somewhere. Great form factor and capable of going down to f/1.8 for some low light photography makes me glad I own this camera.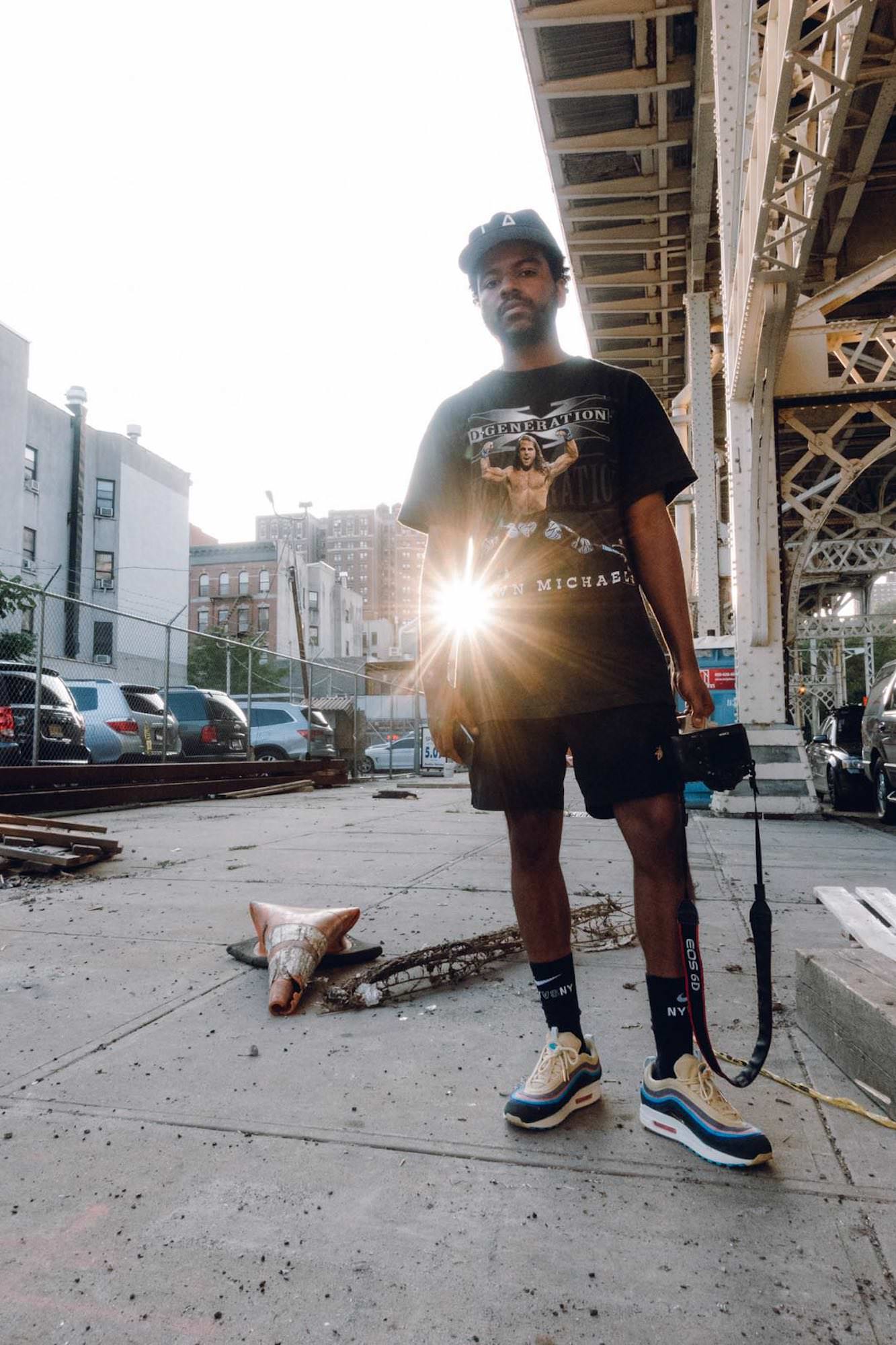 Photo by Dennis Cacho. Sony RX100 V. 1/250-sec., f/9, ISO 2000
Sony RX0: The RX0 has its place in my bag for when I want to grab a quick video and don't want to take out my Alpha 7R III. Nice and fun camera to use for different perspectives. I can put this in water and not worry about it getting damaged and toss it around occasionally for different perspectives for video.
Lenses
Sony 24mm f/1.4 G Master: I can literally use this lens for everything. Wide perspectives are my thing and I love incorporating the environment in all of my portrait and street work. The fast aperture of f/1.4 means that I have no problem shooting in low light scenarios. One of my favorite focal lengths of all time.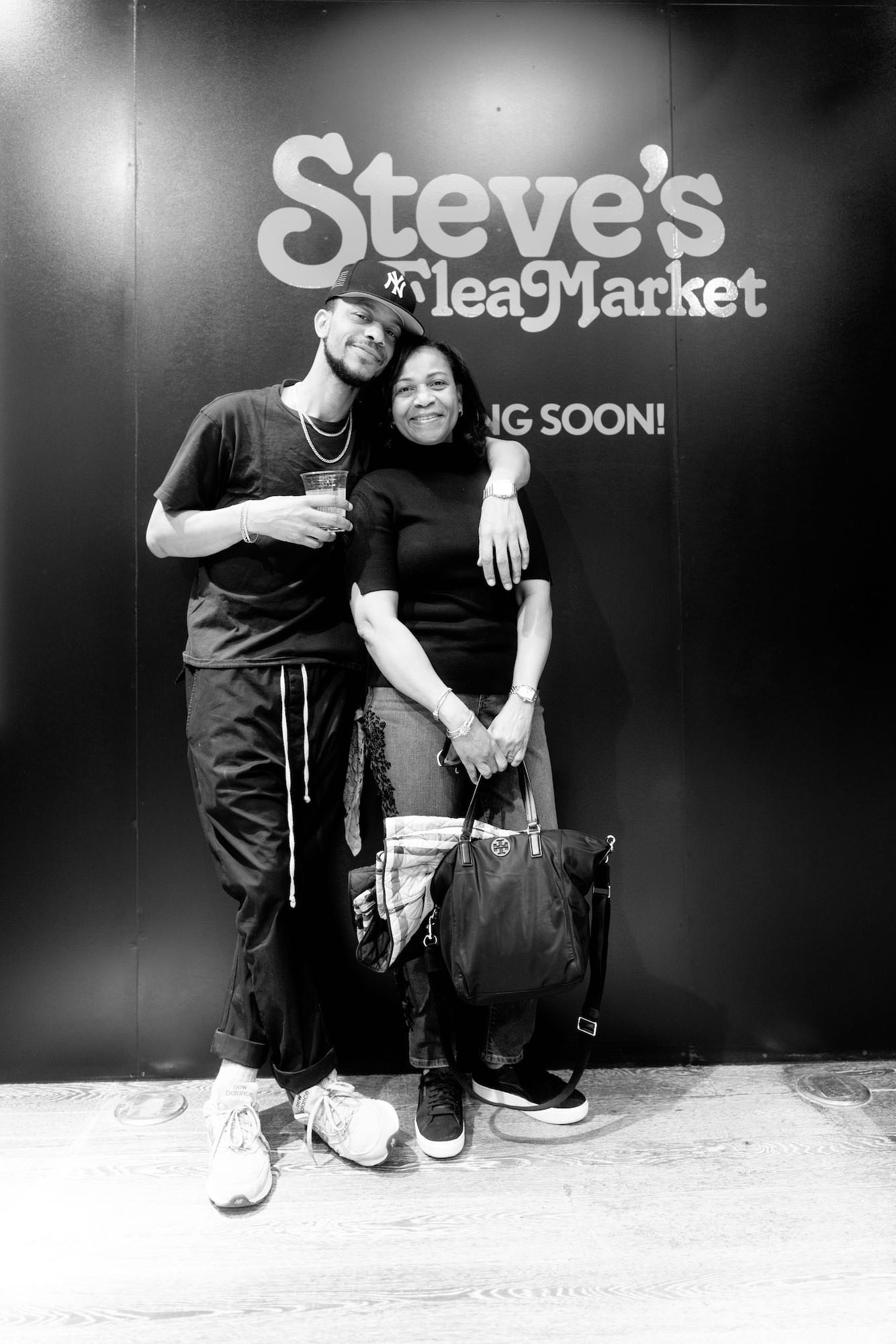 Photo by Dennis Cacho. Sony Alpha 7R III. Sony 24mm f/1.4 G Master. 1/50-sec., f/1.4, ISO 400
Sony 55mm f/1.8: The 55mm f/1.8 is the lens that I will never sell. Mine has been to the battlefield and keeps on going. Because of its small size I always carry it with me. I like using it for portraiture and video work. I once shot a concert with just this one lens.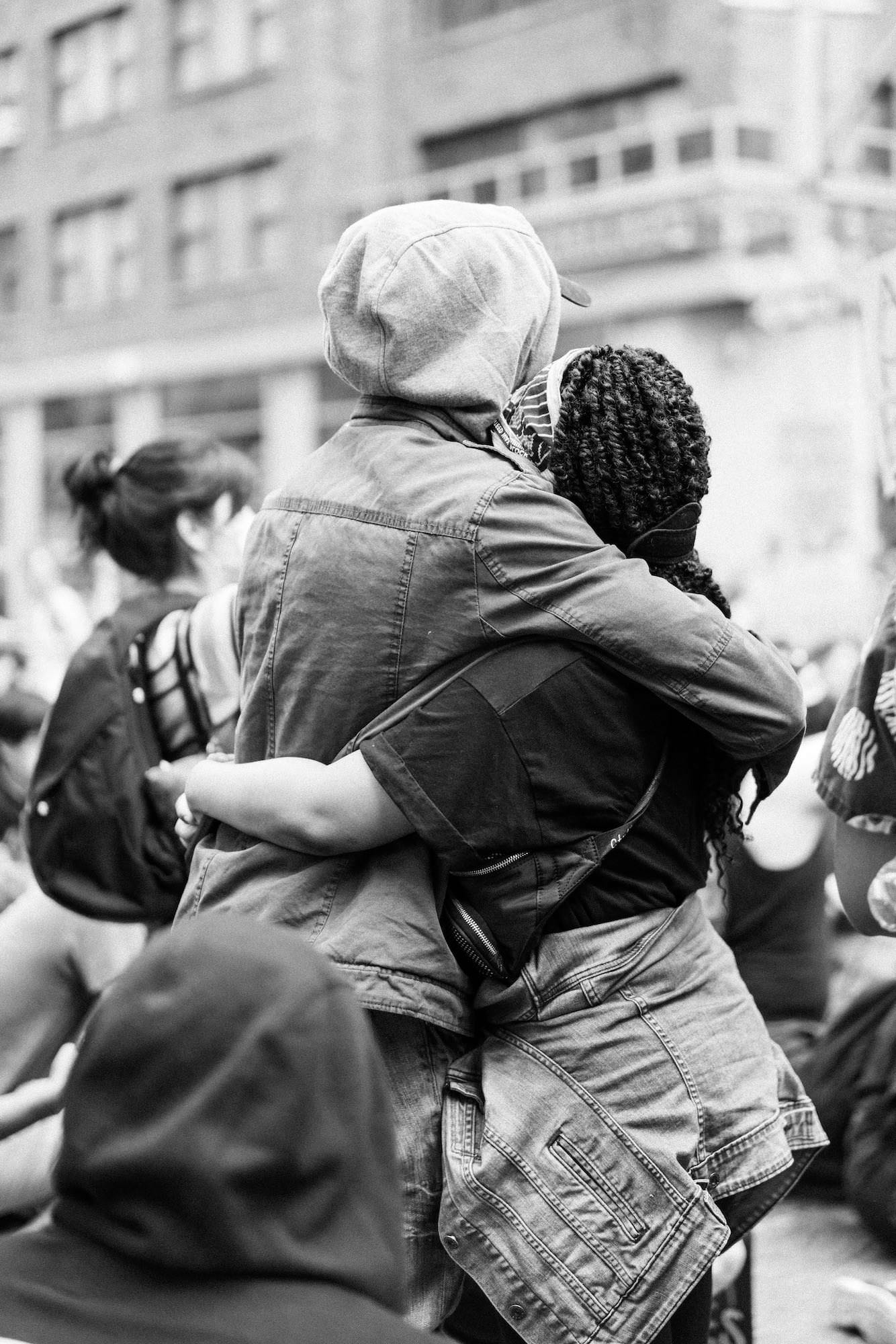 Photo by Dennis Cacho. Sony Alpha 7R III. Sony 55mm f/1.8. 1/250-sec., f/1.8, ISO 500
Sony 85mm f/1.4 G Master: The King of Portraiture photography. Although the Autofocus can be slow I know that once focus is nailed that what I'm gonna get is gonna blow me away. For me, I've been able to use this lens in many scenarios outside of portraiture like landscape, street and minimalistic photography.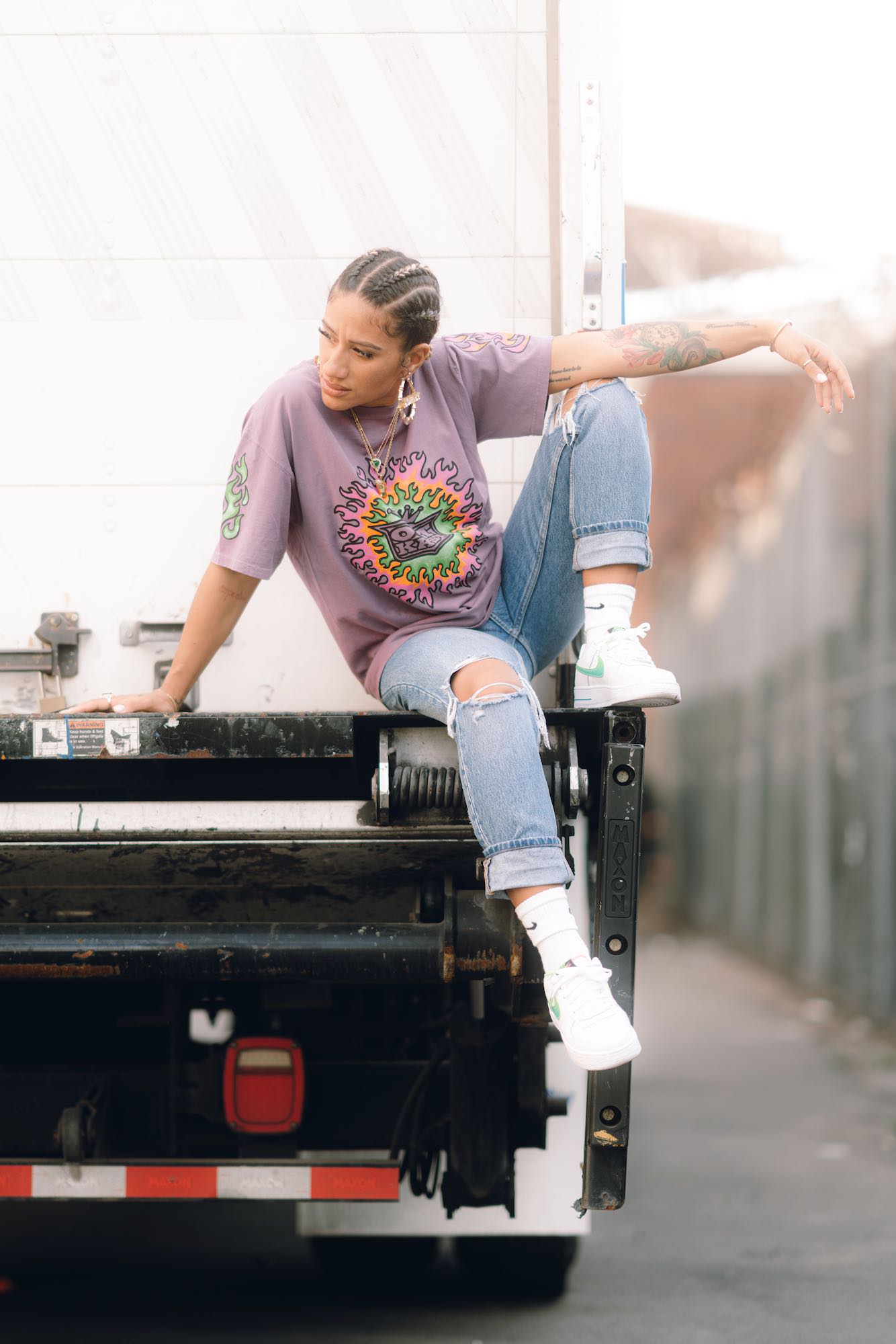 Photo by Dennis Cacho. Sony Alpha 7R III. Sony 85mm f/1.4 G Master. 1/250-sec., f/1.4, ISO 50
Accessories
Filters
Black Pro Mist Filters: I pretty much have these filters for each one of my lenses. Takes away some of that digital sharpness that's common with digital cameras. Although I don't recommend using it for everything, it still stays on my lenses.
Freewell VND + MIST Filter: I use this for video production and for when I'm doing video work outside so I can stick to the 180 degree rule. A two-in-one 1 lens that's worth the price.
Bags
Peak Design Everyday Backpack Zip 20L: This is my go-to bag for everyday use. I love the layout and how rugged it is. It has a lot of pockets and fits the gear I need. I also have the 30L version, but I use that for when I need to carry everything on a gig.
Peak Design Everyday Sling 5L: When I want to go light for street stuff and keep it simple with one or two lenses, this is the bag to take. It's very light, can hold my camera with a lens attached and I can also throw in a compact lens or two. I can put extra batteries and portable USB charger, memory cards in here and still have a nice light.
Peak Design Field Pouch: Great bag to use when I wanna carry as little as possible. I tend to use it for my RX100V to carry the camera, batteries and charger and a few personal accessories.
Tripod
Peak Design Carbon Fiber Tripod: Perfect for long exposures and night photography. Super lightweight makes it easy to carry when necessary.
Other
Sony TOUGH Cards: I keep these cards around everywhere just in case I forget to put one in my camera.
Peak Design Capture Clip V3: This comes in handy when I don't want to put the camera back inside my bag. It attaches to the strap of my bag and makes it easy to access my camera when on the go.
Drone: Has its place for when I want a different perspective. Fun to use when I'm able to use it.

Peak Design Straps: One of the best design straps I've ever used. The anchors are a genius idea and make it easy for when I want to go from a neck strap to side sling or to a wrist strap in seconds.
Sony Portable Charger: Great little charger for when my phone is running low on battery or if I need to charge one of my cameras out in the field.
Leatherman Multi Tool:Multitool kit for just about anything. Stays in my bag as an 'in case of emergency' tool kit.
Apple Airpods: I use my AirPods to listen to music or a podcast when I'm out in the field capturing images.
See more of Dennis Cacho's work on Instagram @Denn_Ice.