Wildlife photojournalist, filmmaker and adventurer Morgan Heim (@MoHeim) focuses her work on wildlife-human coexistence. She began her career studying fisheries, listening to whales, and working on dam removal projects. Now she uses her background in ecology and journalism to tackle subjects such as roadkill, living with cormorants, deer migration and the environmental impacts of drug cartels on forestlands. She is a Senior Fellow of the International League of Conservation Photographers (iLCP), a National Geographic grantee, the founder of Neon Raven Story Labs, and she co-launched Her Wild Vision Initiative – aimed at raising the voices of diverse women in the craft of conservation visual storytelling.
Heim is a leading conservation photojournalist, particularly celebrated for her storytelling and technical abilities. Over the years, Heim has become an expert in bird photography and conservation stories. We sat down with Heim to get her top tips for photographing birds! Keep reading for her six best tips below and read more about her work in this previous article on Alpha Universe.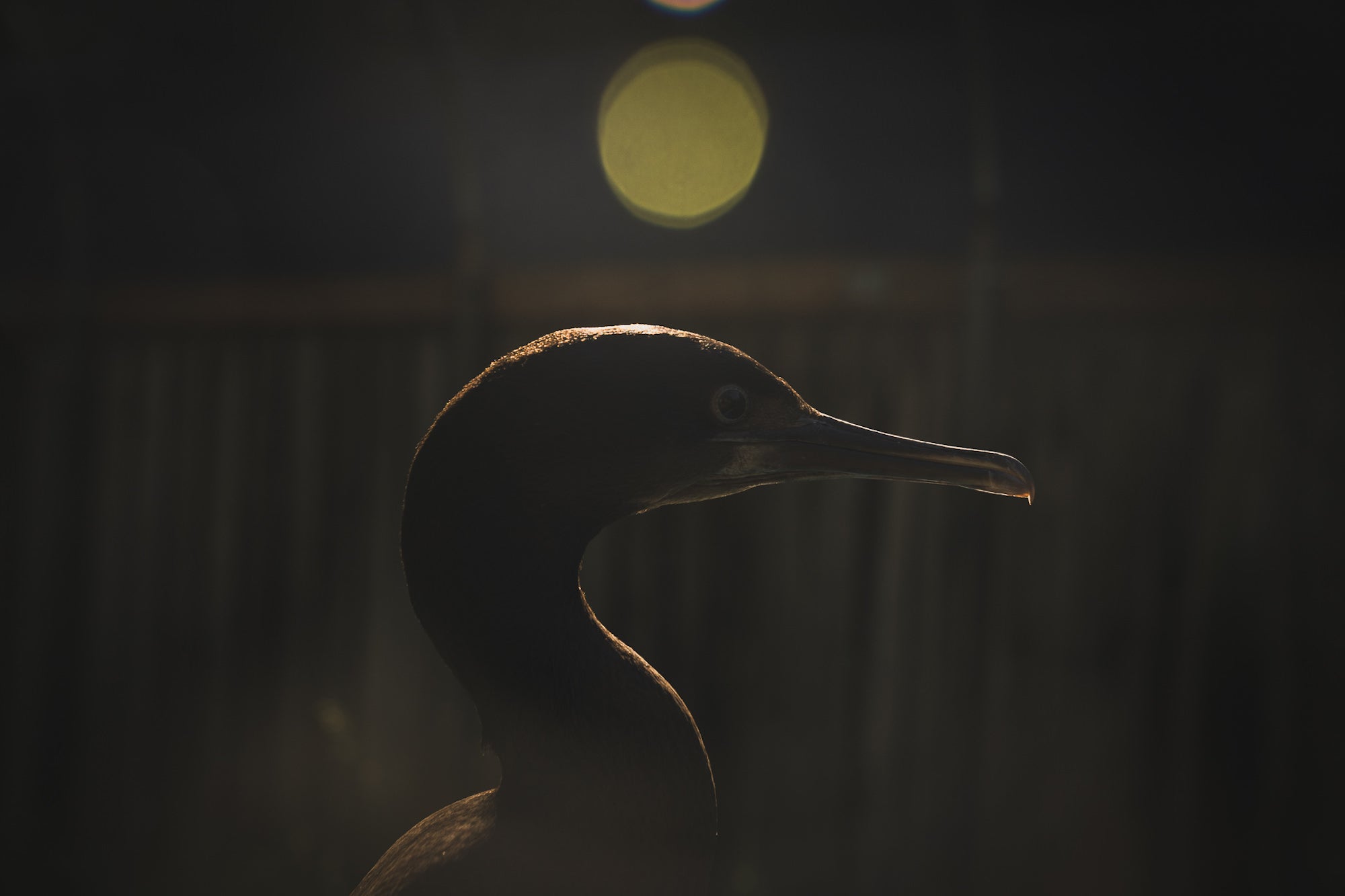 Photo by Morgan Heim. Photo by Morgan Heim. Sony Alpha 7R IV. Sony 24-70mm f/2.8 G Master. 1/250-sec., f/6.3, ISO 500
Leading conservation photojournalist and all-around amazing creator Morgan Heim shares her top tips and favorite cameras and lenses for bird photography.
Have A Plan In Mind

Heim told us that she finds it useful to have a plan in mind when she goes out into the field. That way, she has a clear sense of which birds she's hoping to photograph. This helps guide her in time of day, which gear to bring and where to focus her attention. She explains that it is easiest to find birds when you understand their behaviors and habits. A plan allows her to research the species ahead of time, maximizing her chances of making strong images.
Heim often uses blinds or a camo poncho to blend into the environment. This allows birds to behave naturally around her, and also assists her in making such interesting imagery.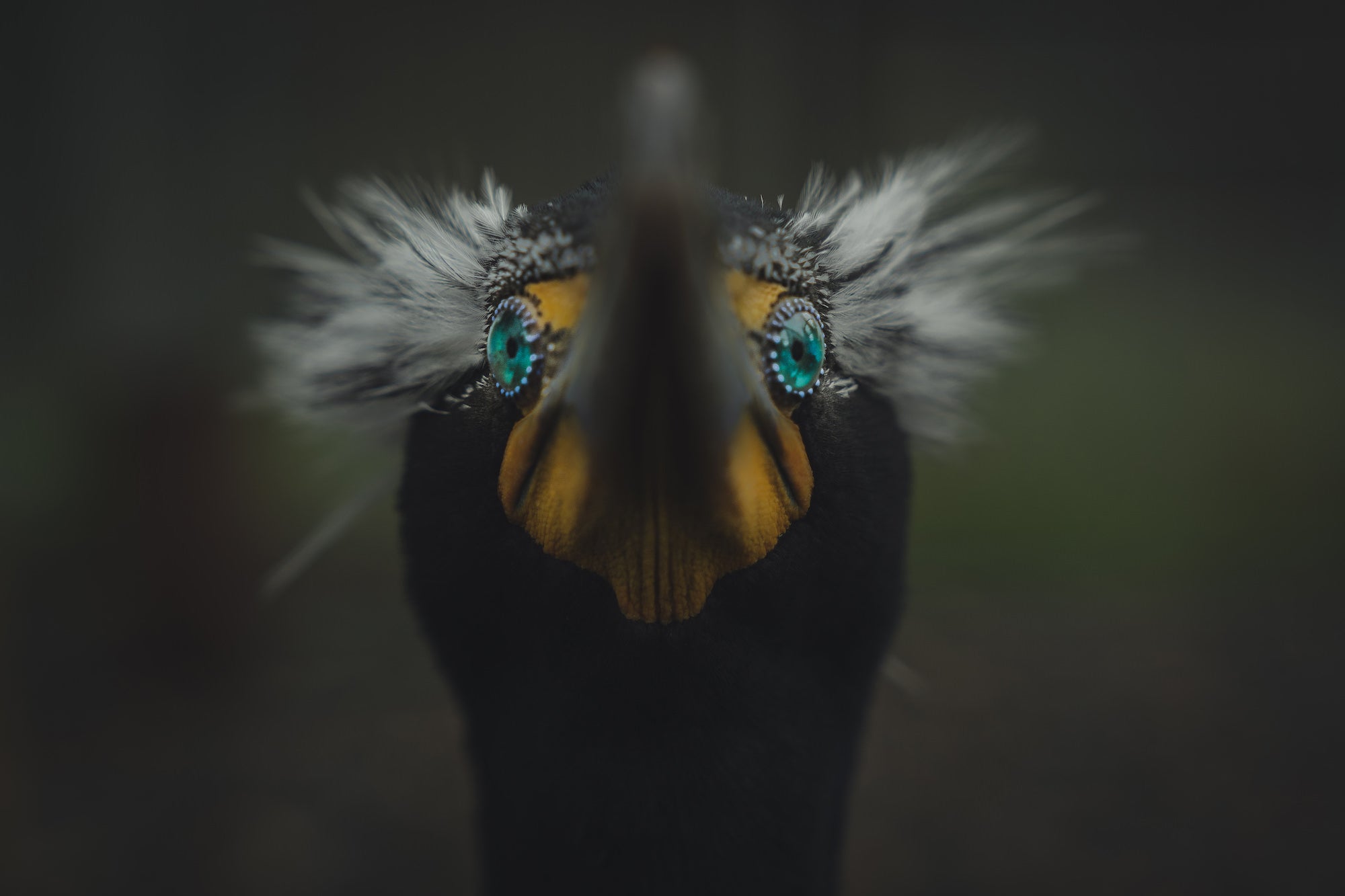 Photo by Morgan Heim. Sony Alpha 9. Sony 24-70mm f/2.8 G Master. 1/80-sec., f/4.5, ISO 200
Don't Be Afraid To Try Different Techniques

In some ways, photographing birds can become a bit formulaic – with a shutter speed threshold to freeze motion and whatnot. But Heim recommends trying to break out of those standards. Trying out different techniques can help create new and interesting images and can solve problems when shooting. One technique she suggests is panning with a slow shutter speed. "Break away from a fast shutter speed and try panning with the animal and create really interesting motion blurs behind the animal that will help clean up messy backgrounds and add a little bit more of an artistic flair to the shots. And it works best with animals that kind of soar along a path rather than birds, little songbirds, that fly in more chaotic flight paths."
"Whenever possible, get at the bird's level," she adds. "So whether that means lying down on the ground, getting in the water with a pair of waders, or climbing up higher: safely, scrambling into a tree or up a hill or something that will get you more on the level of the bird. So you're not just looking up at a bird against a backlit sky."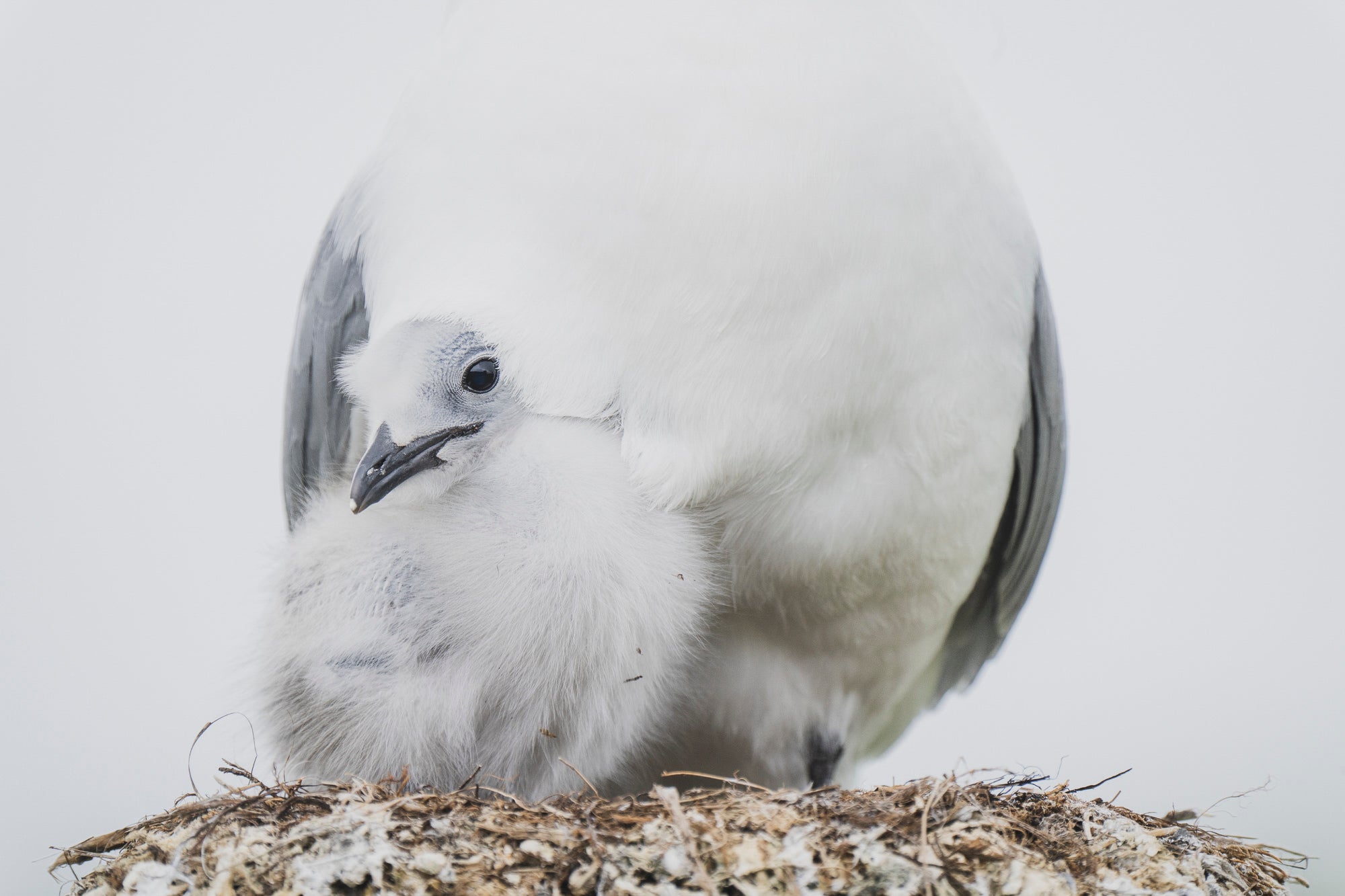 Photo by Morgan Heim. Sony Alpha 7R IV. Sony 200-600mm f/5.6-6.3 G. 1/640-sec., f/10, ISO 1000
Constantly Be Aware Of Your Impact

Heim shares that the creatures she's photographing will always be her top priority. This means making sure her actions don't negatively impact her subject. "If you are going to do something where you're approaching wildlife, take into account all the factors of what makes up their existence in that environment. So are they kind of habituated to people walking around in their environment a lot? Can you move slowly and quietly so that you create the least amount of alarm? In general with your subjects, be patient and always pay attention to how the animals are reacting and if they start showing any signs of stress, that's when you pull the plug and you walk away."
In fact, being mindful of impact has led Heim to creating some really fascinating stories. Recently, she photographed a story for Audubon Magazine on Northern Spotted Owls. She knew that owls are light sensitive species and she consulted with scientists about using a flash. She was worried about a flash interfering with their ability to see a clear flight path. So she chose to use infrared, which uses low-frequency electromagnetic radiation felt as heat and transforms it into an image. To do this, Heim converted her Sony Alpha 7R III to infrared and then added infrared gels on the front of regular flashes; then she used an infrared flashlight to help her see the scene and focus. The images come out in a fuchsia color, that she then converted to black and white while editing. The story was published in the fall of 2022 and was very well-received.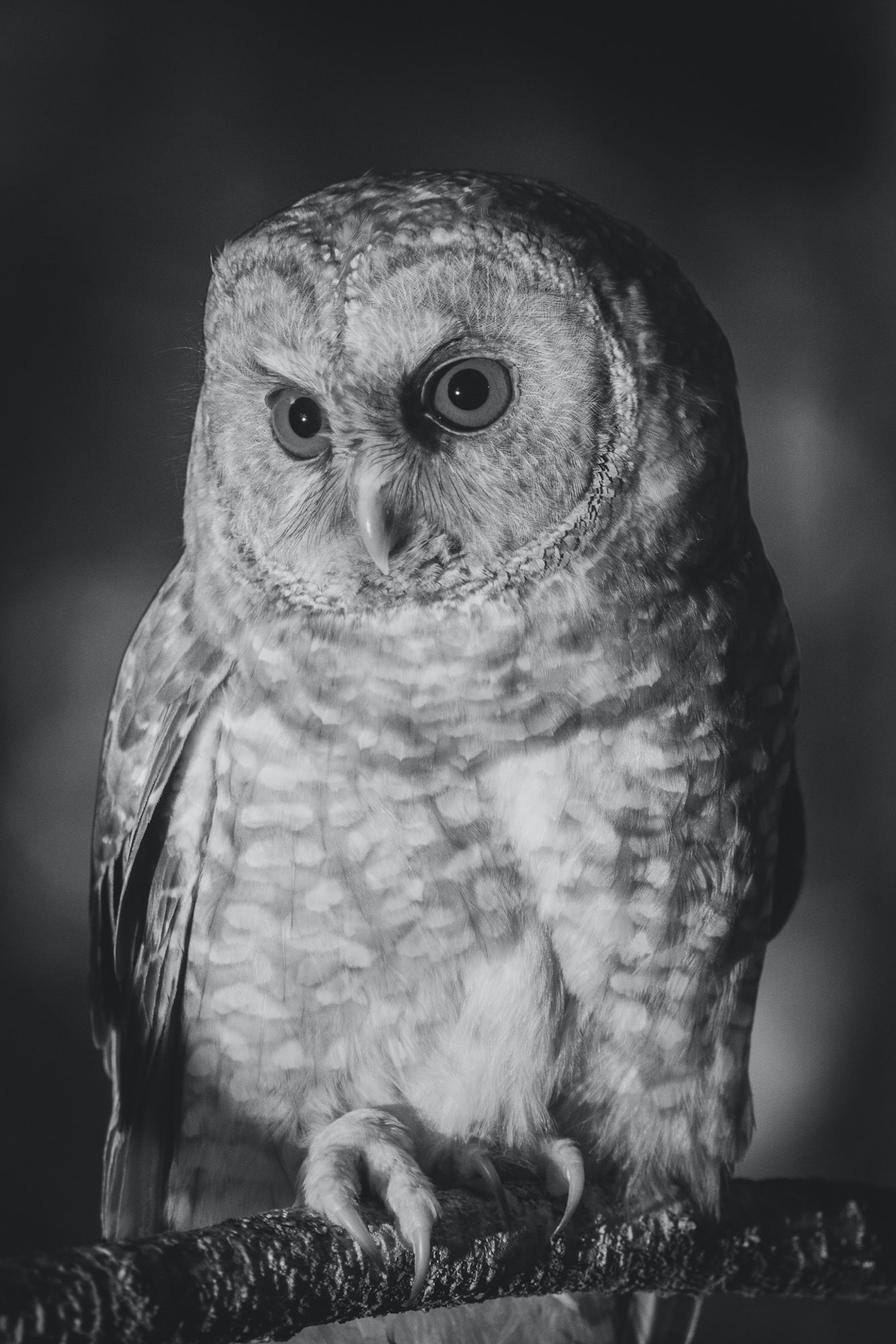 Photo by Morgan Heim. Sony Alpha 7R III (IR-converted). Sony 200-600mm f/5.6-6.3 G. 1/40-sec., f/6.3, ISO 1250
In addition to being the ethical approach to this story, Heim was also proud of her skillset. She stated, "It's exciting because you get to realize you're capable of more than you had previously thought."
Use Gear That Will Help You

Heim uses gear that aids her in achieving her creative vision. She currently shoots stills on the Sony Alpha 7R IV, which she prizes because of the large sensor, asd well as the Sony Alpha 9 and an IR-modified Sony Alpha 7R III. For bird photography when she needs maximum reach, she opts for the Sony 200-600mm f/5.6-6.3 G lens and the Sony 1.4X Teleconverter.
She also uses a wide angle a lot because she says she finds the perspective very compelling. For bird photography, she'll often use the Sony 16-35mm f/2.8 G Master or the Sony 24-70mm f/2.8 G Master. To get closer to the birds with a wide angle, she'll use a camera trap or a remote. That way her physical presence isn't disrupting the birds, but she can still achieve the shot she's envisioning.
Incorporate Storytelling

As a conservation photographer, Heim isn't looking to just purely make strong single images. She is working to make an impact with her photographs through advocacy, education and outreach. One way in which she does this is through storytelling, using those stories to create empathy with her audience. Heim shares advice on storytelling while making images of birds. "I am always thinking about story with birds. So I like to think about how many different kinds of photos I can take of this bird that are putting it into context with how it lives its life. So whether that includes humans or not. There are different ways to approach that. There's obviously the array of animal behavior you try to capture, and anywhere that the birds are intersecting with day to day life,, I photograph a lot of that."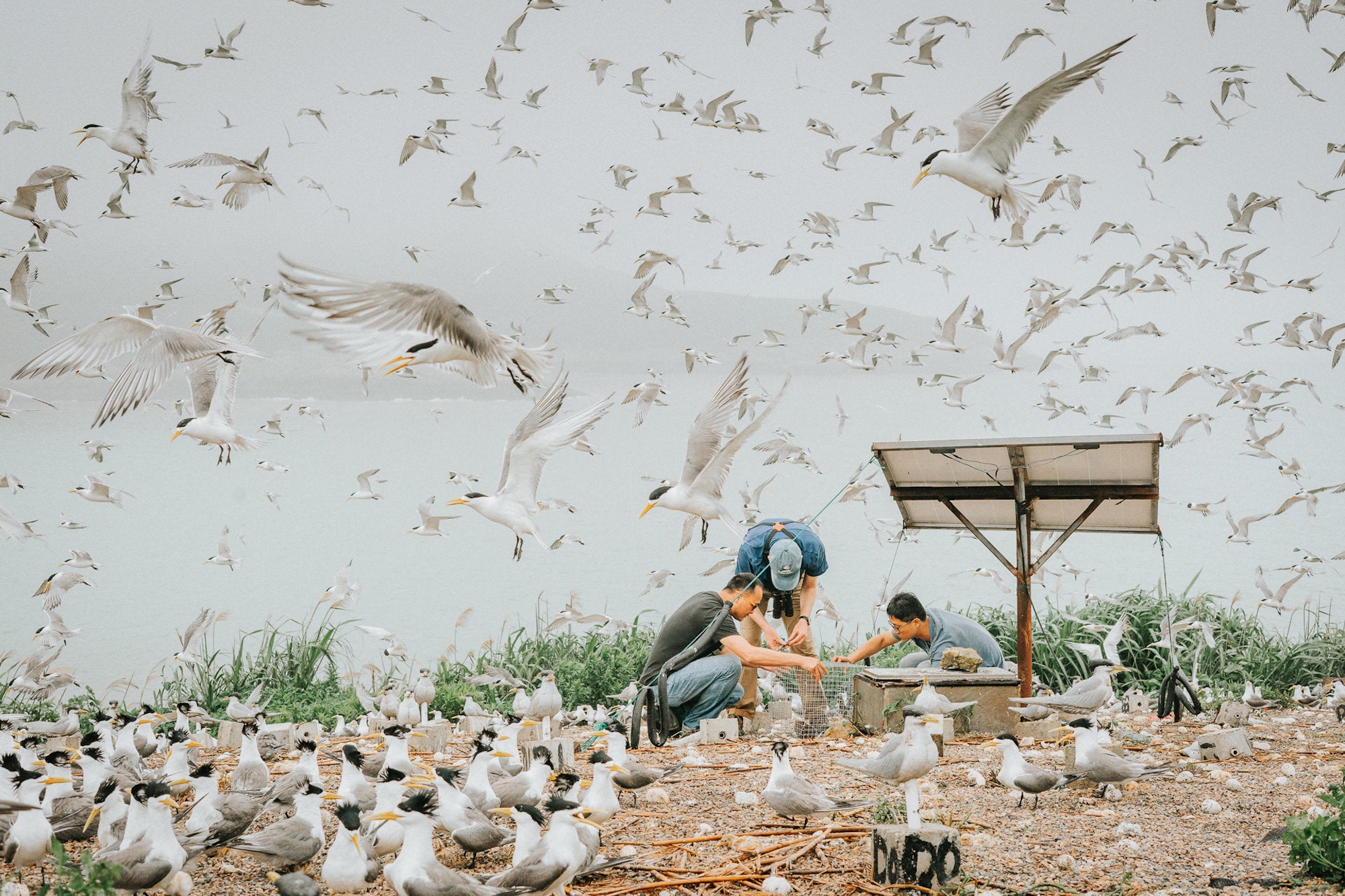 Photo by Morgan Heim. Sony Alpha 9. Sony 50mm f/1.8. 1/800-sec., f/8, ISO 1000
For example, Heim is working on a project on cormorants, and has even had the story published in Audubon Magazine. In this project, Heim is focusing on the storytelling component. "They're living on bridges, they're feeding around fish hatcheries, they're flying up the rivers in mass groupings. And then they're even being rehabilitated and serving as ambassador birds and things like that. There's these really rich lives going on with these birds all around us. So it definitely makes it more fun to go out and photograph when you know that there's all these different ways that you can get in, you can picture them and understand them."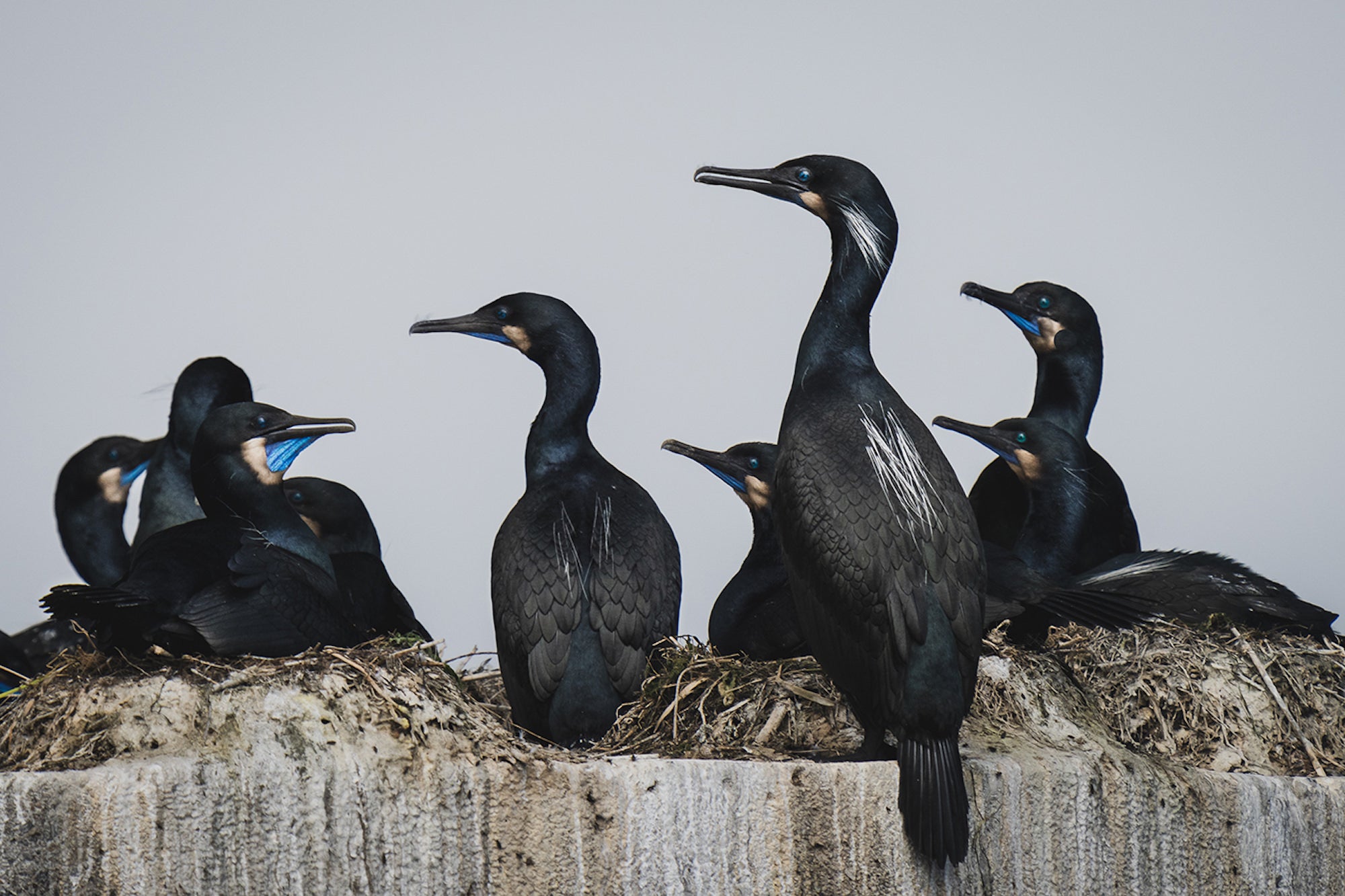 Photo by Morgan Heim. Sony Alpha 7R IV. Sony 200-600mm f/5.6-6.3 G. 1/800-sec., f/9, ISO 640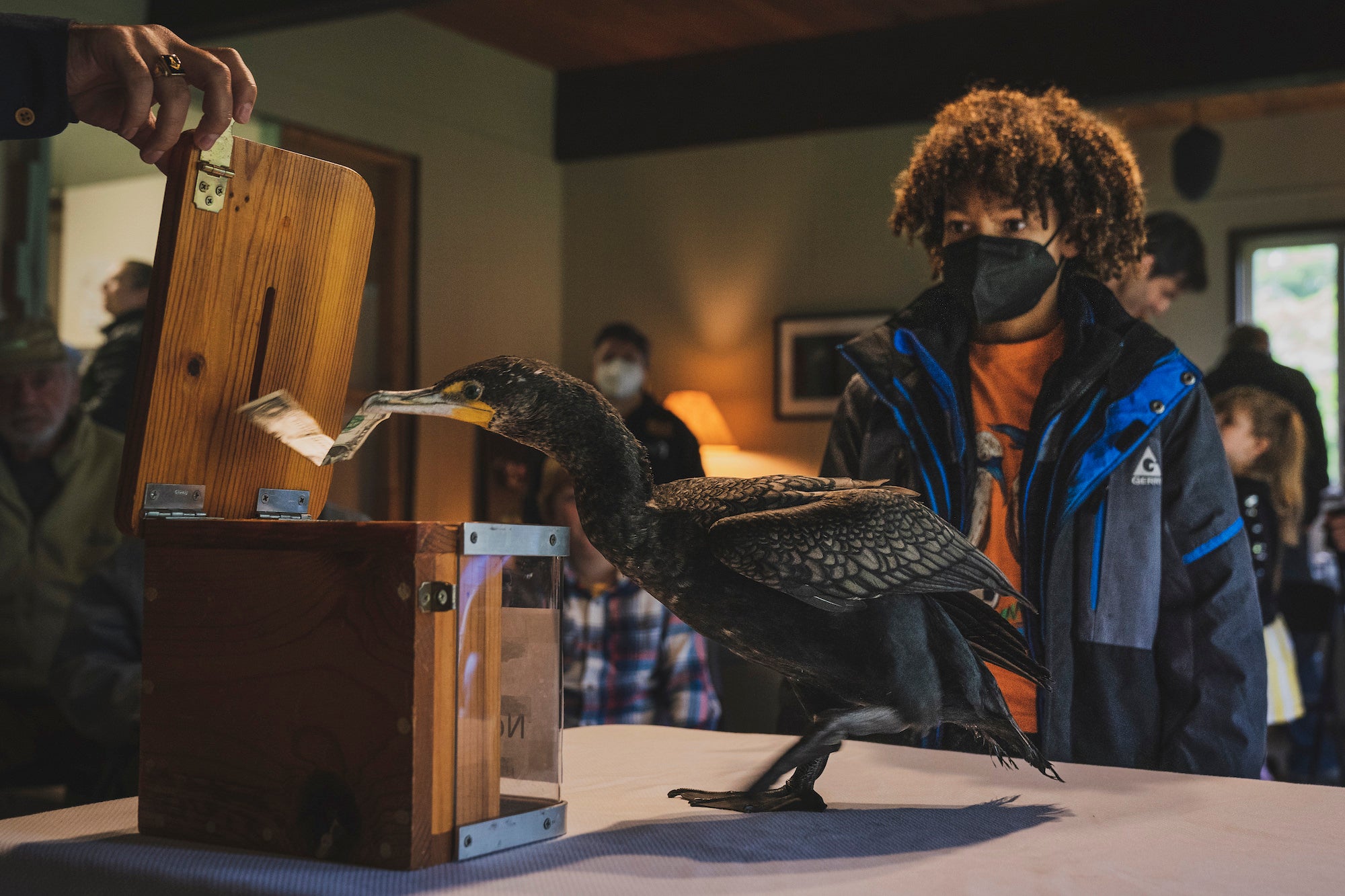 Photo by Morgan Heim. Sony Alpha 9. Sony 24-70mm f/2.8 G Master. 1/125-sec., f/4.5, ISO 4000
Consistently Return To The Same Place

For her final tip, Heim recommends returning to the same place consistently. "Keep returning because lots of times you have these great ideas for a photo or you see a really great moment happen but it happens like with the wrong backdrop or not great light or you don't do as good a job as you had planned to do. And so, I think that's another thing that a lot of us, especially as professionals do, is treat it as a sort of practice, similar to a game for sports or something. And so having patience and returning over and over again will help you be there right when all of the elements come together, some of which you don't have any control over."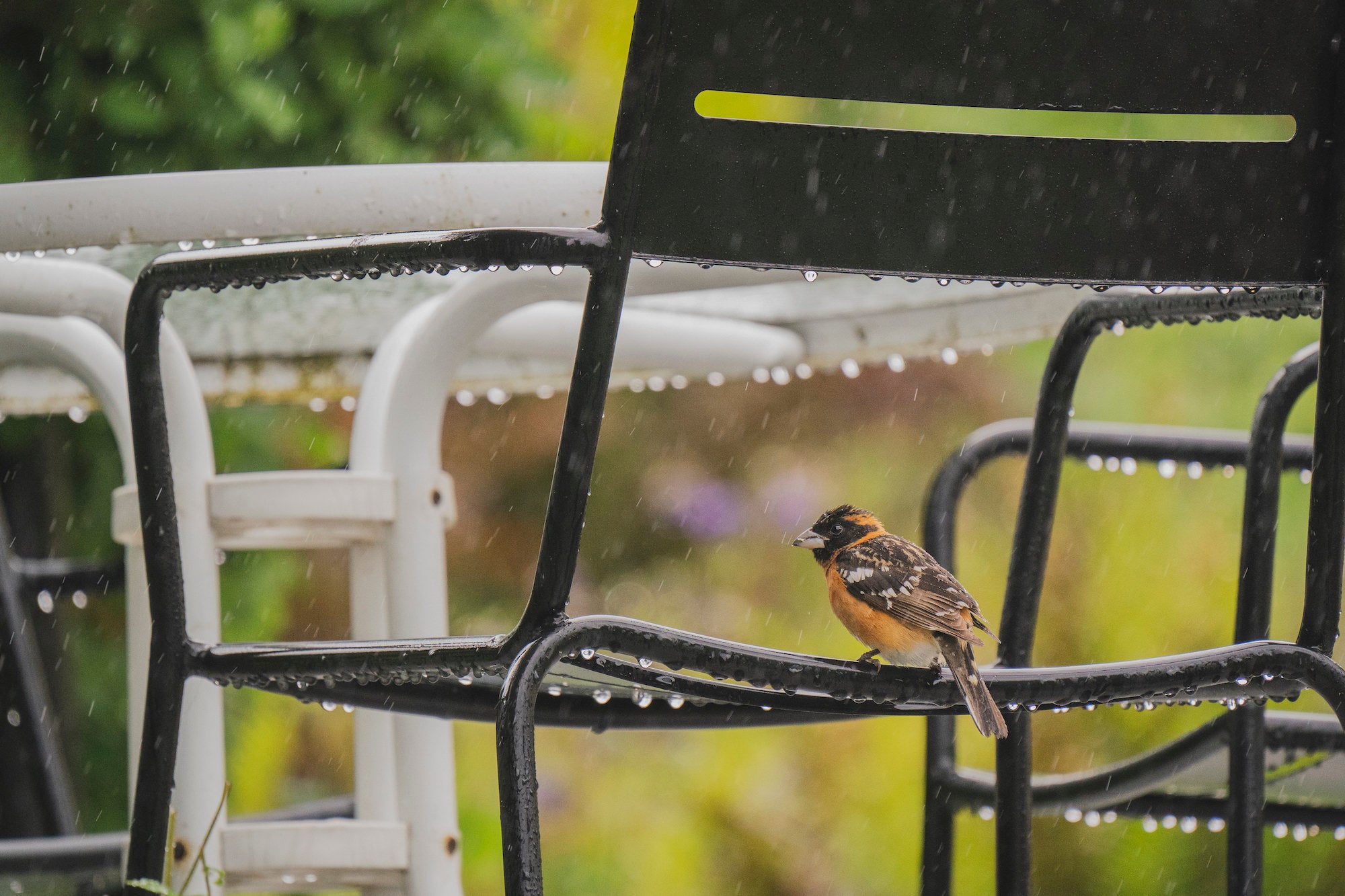 Photo by Morgan Heim. Sony Alpha 9. Sony 200-600mm f/5.6-6.3 G. 1/500-sec., f/9, ISO 8000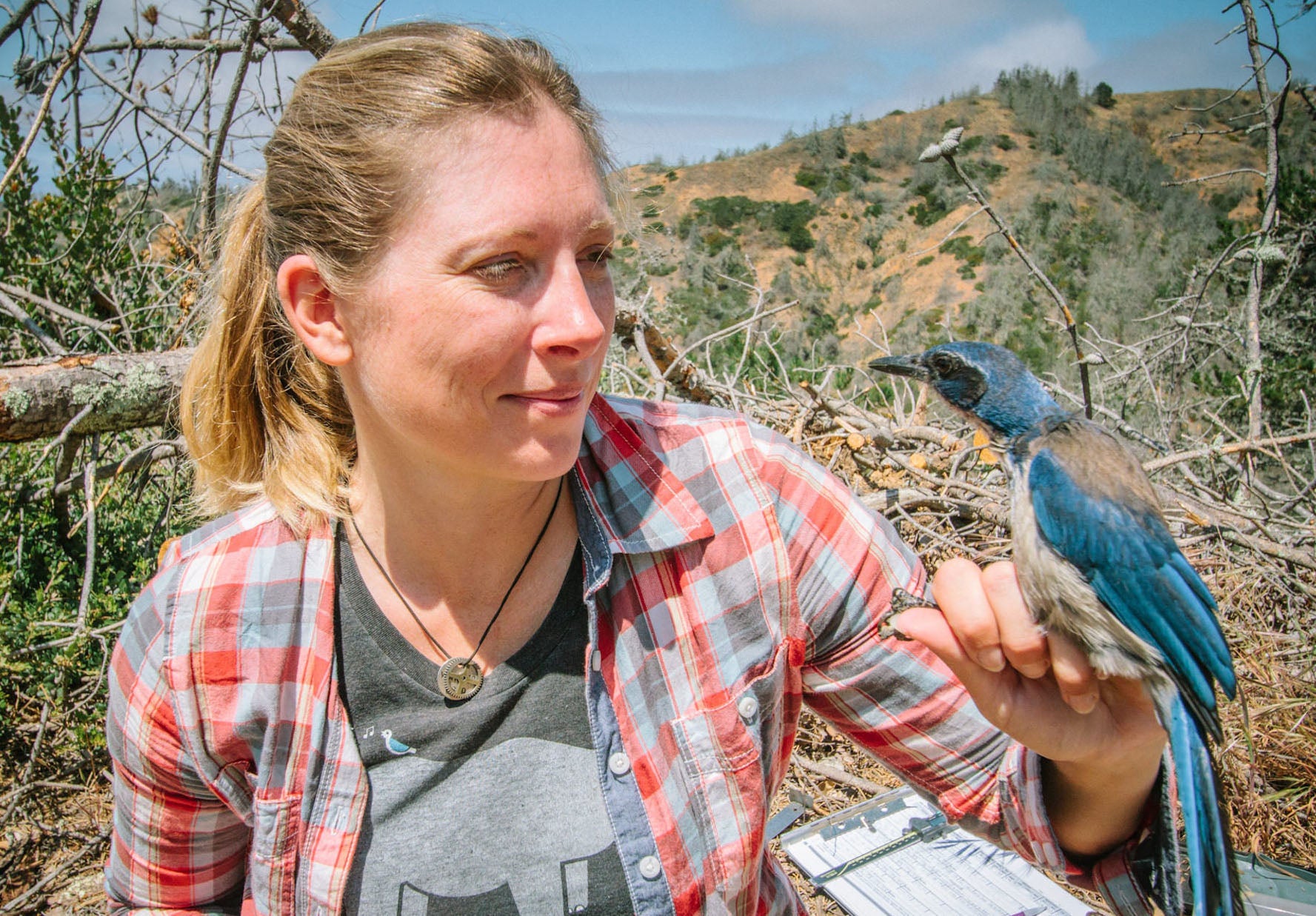 Wildlife photojournalist, filmmaker and adventurer Morgan Heim
See more of Morgan Heim's work on Instagram @MoHeim.