How do you make an epic road trip to the epicenter of California's coastal culture, trekking more than 900 miles and documenting the entire journey in just nine days?. Alpha Imaging Collective members Eric Rubens (@erubes1) and Garrett King (@shortstache), along with fellow Sony photographer Cas Sheridan (@cassheridan), did just that when they set out to photograph California's 38 public piers, from Trinidad Pier in Humboldt County to Imperial Beach Pier a stone's throw from the border with Mexico, for their Beyond The Pier Project (#BeyondThePier on Instagram). With a lot to capture and not much time to do it, the trio traveled light with Sony Alpha mirrorless cameras and lenses and they had to make sure they properly prepared in advance to avoid any hangups. We caught up with the creatives to find out how they made the epic road trip come together.
See how three photographers made a plan then hit the road to capture California's 38 public piers in just 9 days. #BeyondThePier.
Planning a journey that hits countless locations and covers hundreds of miles of the California coastline in a little over a week is no easy task. Undertaking a trip of this magnitude requires just as much planning on the front end as it does execution during the campaign. We had our fair share of challenges, but there were a couple of aspects to planning that helped us execute the trip very smoothly.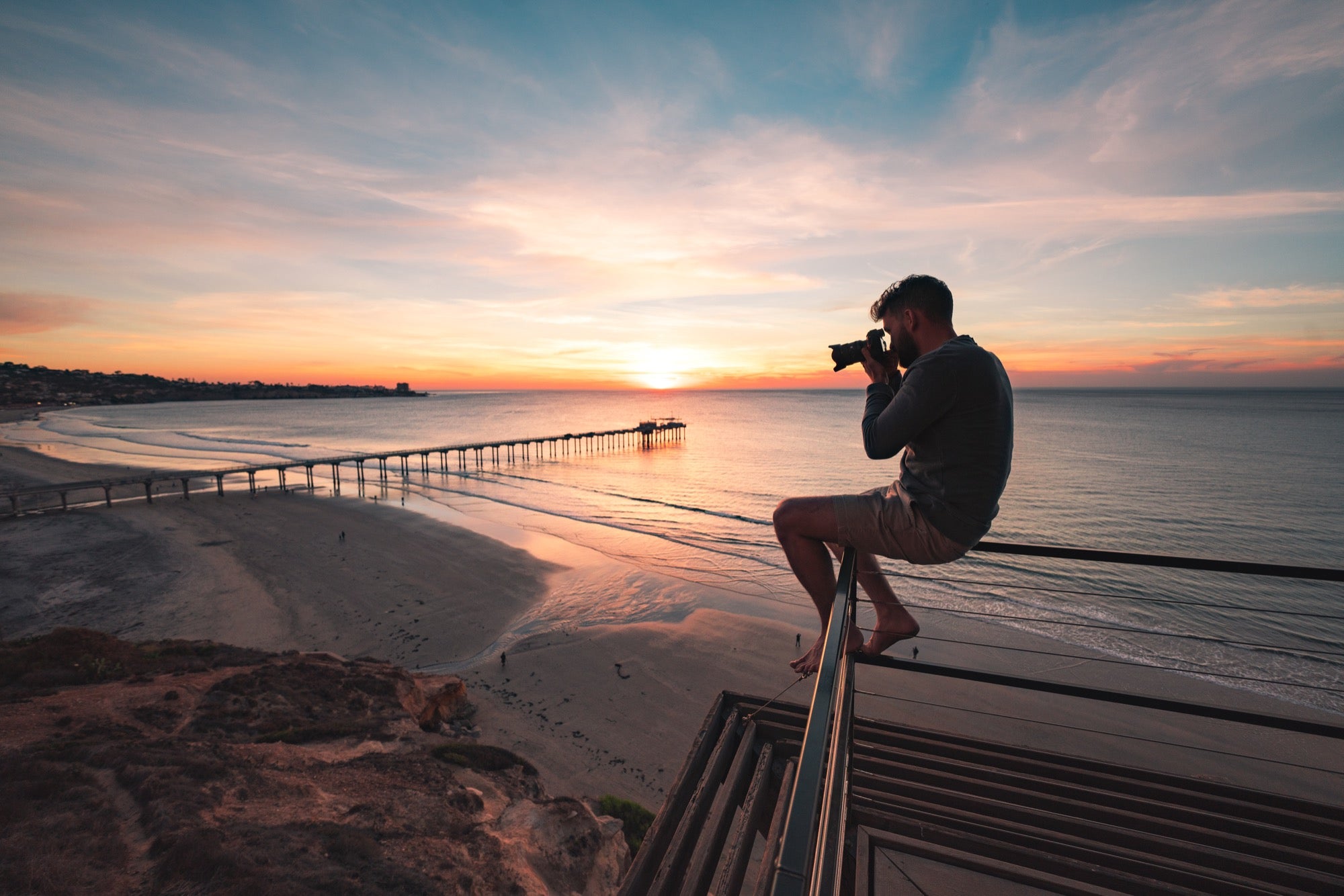 Scripps Pier. Photo by Eric Rubens
1, Create an itinerary that accounts for extra time at each location.
It's tempting to chart out a route based on Google Maps and expect to hit many locations in a day. The reality is there's always unexpected traffic, detours, parking issues, or things that catch your eye along the way that pushes back arrival times. Once you get to a location, there's a myriad of things that would have us shooting much longer than expected. Whether it's cloud coverage you're waiting on to pass or a surfer you're waiting on to suit up, there's elements to each composition that need to come into place for the shot you're hoping for to come to fruition. Make sure you plan these into your initial itinerary and you'll avoid the frustration of feeling extremely rushed on your trip.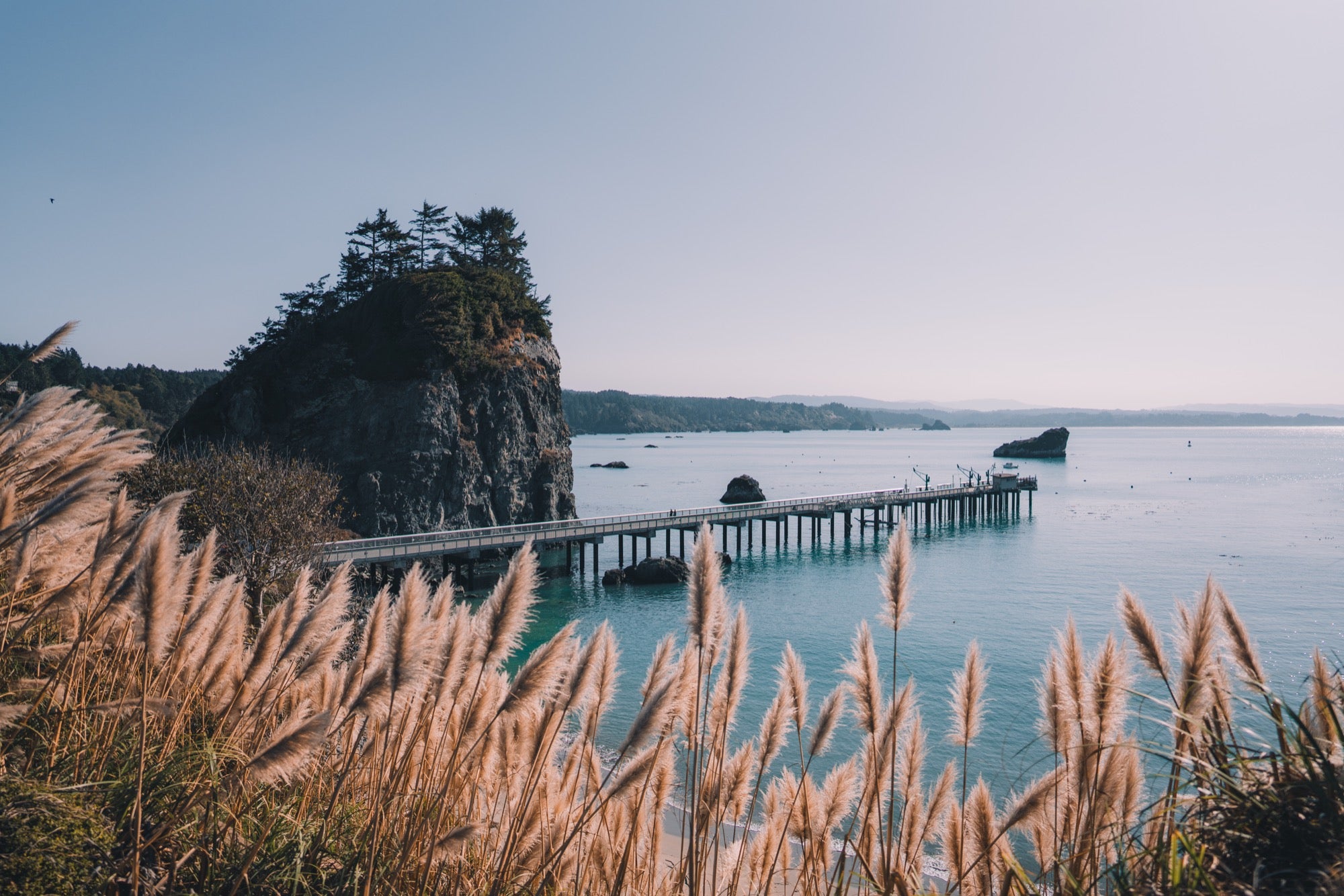 Trinidad Pier. Photo by Eric Rubens
2, Utilize the shared maps and offline functions of Google maps.
I mapped out each and every pier with a marker and also researched and included worthwhile stops along the way. Even though the purpose of the trip was to document the piers of California, we passed through redwood forests, sand dunes and other locations that are essential shooting opportunities on a coastal California trip. Being able to chart out these spots on a map and share it with Garrett and Cas allowed any of us to help run point on navigation should someone take over driving responsibilities. Depending on where your trip takes you, saving the map for offline viewing is also extremely important as there's nothing worse than being in a no coverage zone and not being able to find your way around. Offline maps have been a lifesaver more times than I can count but you have to remember to download them before your problem arises!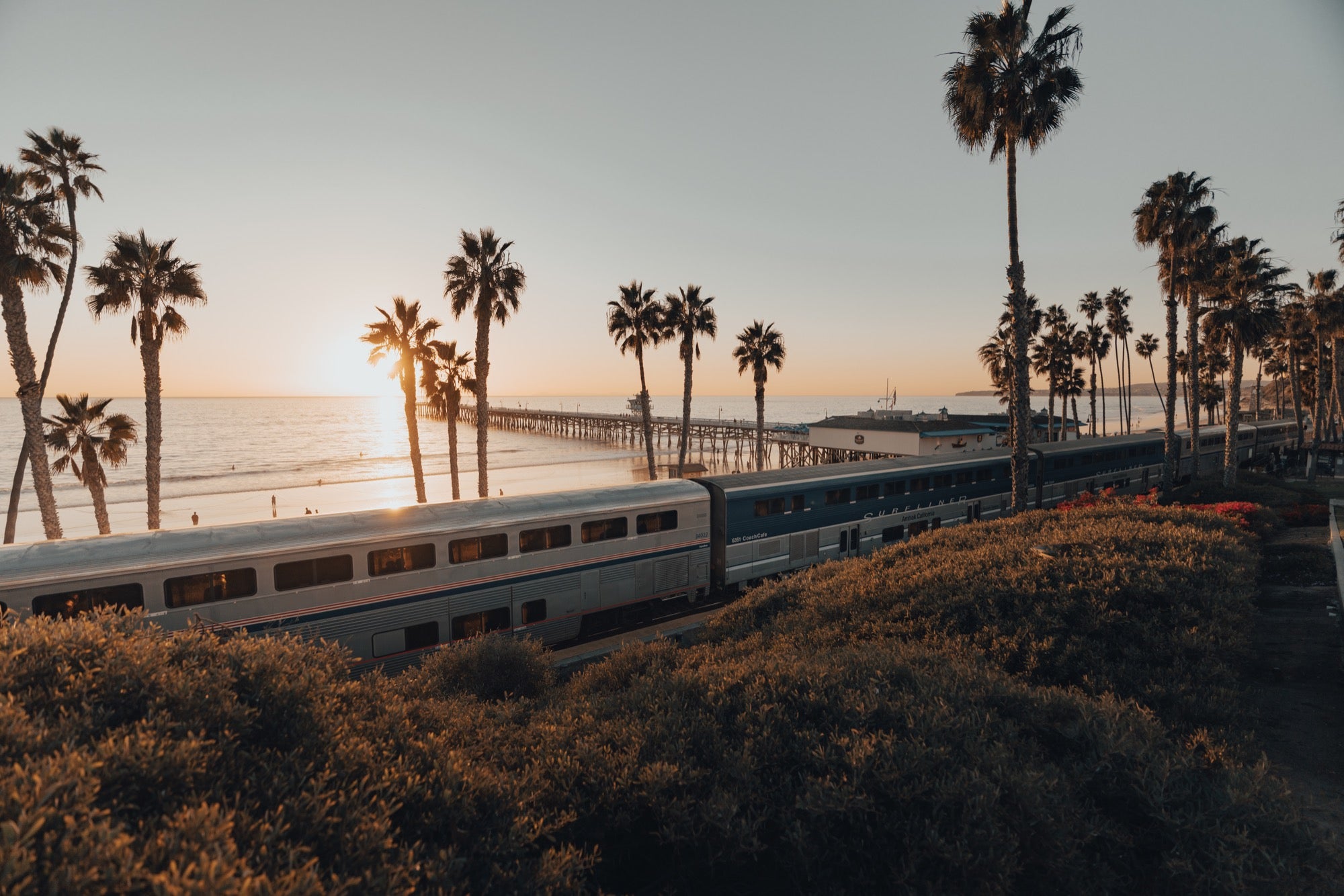 San Clemente Pier. Photo by Garrett King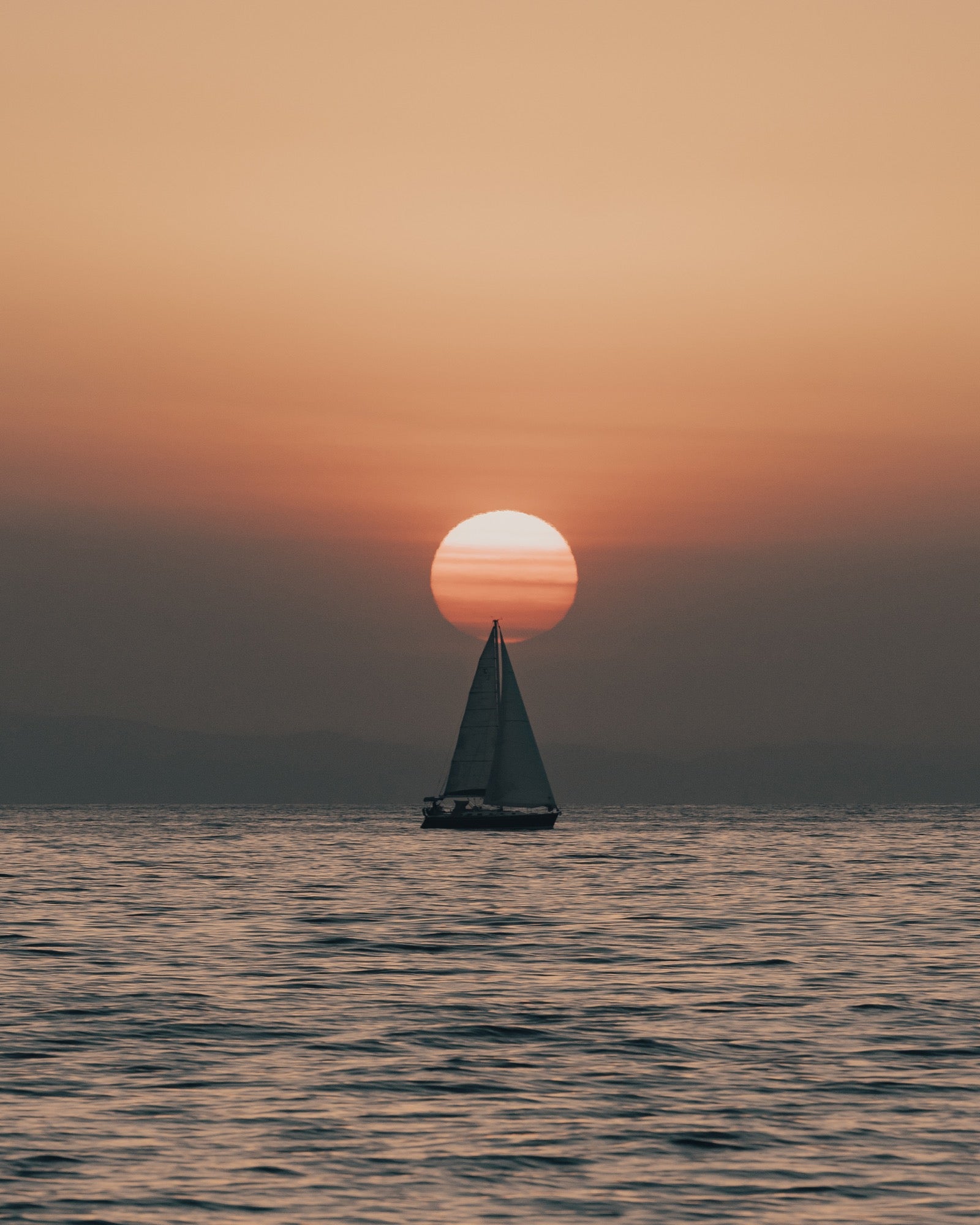 Balboa Pier. Photo by Garrett King. "This sunset was a special one," says Garrett King. "In order to make the most of this epic sunset, we had to split up. Eric and I dropped off Cas to capture the Newport Beach Pier so we could cover the Balboa Pier. With the fires raging in Malibu, the sky was left with such a wild haze for several nights. That in mind, we had to capitalize on that – there is always beauty in the chaos. The haze magnified the sun creating this massive glow throughout the sky. Everyone was taking in the view. Eric and I both spotted this sailboat pulling into shore from a distance and knew we had to snag a shot of it. Couldn't imagine the view from the actual sailboat. What a sight to see. We had maybe 15 seconds to snag the photo and a race down the beach it was – crazy looking back. A split second scene and then it's gone."
3, Determine your "money shots".
With the task of shooting 37 piers in a little over a week, obviously it wasn't possible to shoot each pier at sunrise or sunset. Knowing that "golden hour" would typically result in the best photo opportunities, we tried to research which piers were the most photogenic and then ensure those aligned with sunset or sunrise windows. The piers that weren't as photogenic were accordingly given midday time slots.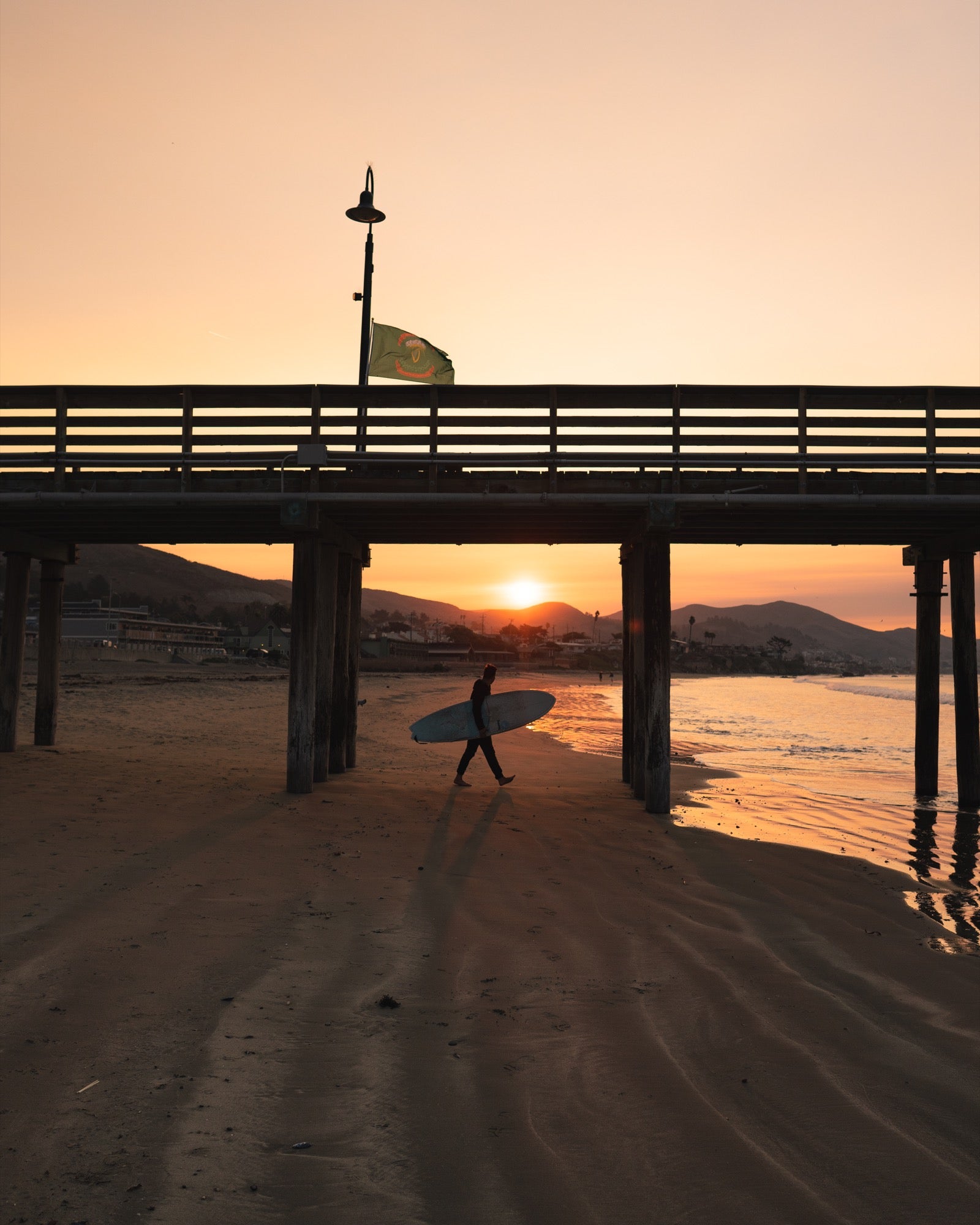 Cayucos Pier. Photo by Garrett King
4, Stay organized and keep your gear charged.
During any multi-day shoot, one of the biggest challenges is staying organized and keeping gear fully charged. We chose to rent an RV for this trip as it would allow us to download images and edit on a table while on the road. Using the Sony SSD drives also cut down on the size and weight of gear we needed to haul around. The smaller and lighter the gear, the easier it is to keep the clutter down in a cozy environment! Our home on wheels also enabled us to sleep with more flexible arrangements and let some catch up on rest while others drove. Covering this many miles in a short period of time is challenging so we needed every advantage we could get. We brought a Sony RAID and made sure to back up images each day and charge consistently on the long drives. Luckily we all use the Sony α7R III and had almost every lens option covered between the three of us, which made sharing gear to get shots a breeze!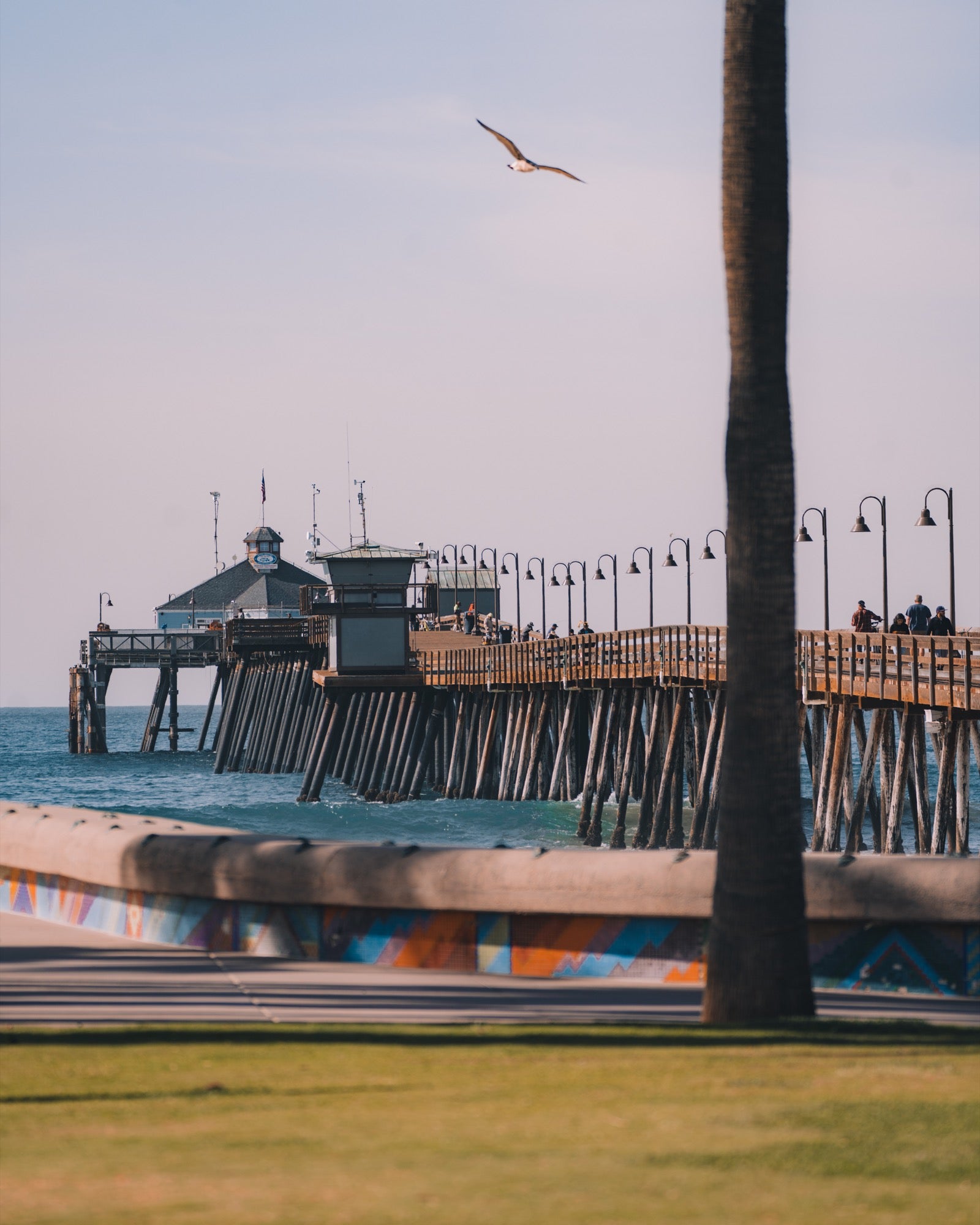 Imperial Beach Pier. Photo by Eric Rubens
5, Be flexible and help your team succeed.
The biggest bit of advice I can give when going on a long shoot with others is be flexible and willing to help your team succeed! I've planned out countless road trips and multi-day job shoots and rarely, if ever, have they gone exactly as I planned. There's always going to be something that catches someone's eye or an unexpected wrench in the plans, but accepting that before the trip even begins makes those hiccups much less stressful. I've always found succeeding on a team more rewarding than succeeding solo so make sure you're prepared to wear multiple hats and do what it takes to help your teammates get the shot they're going for!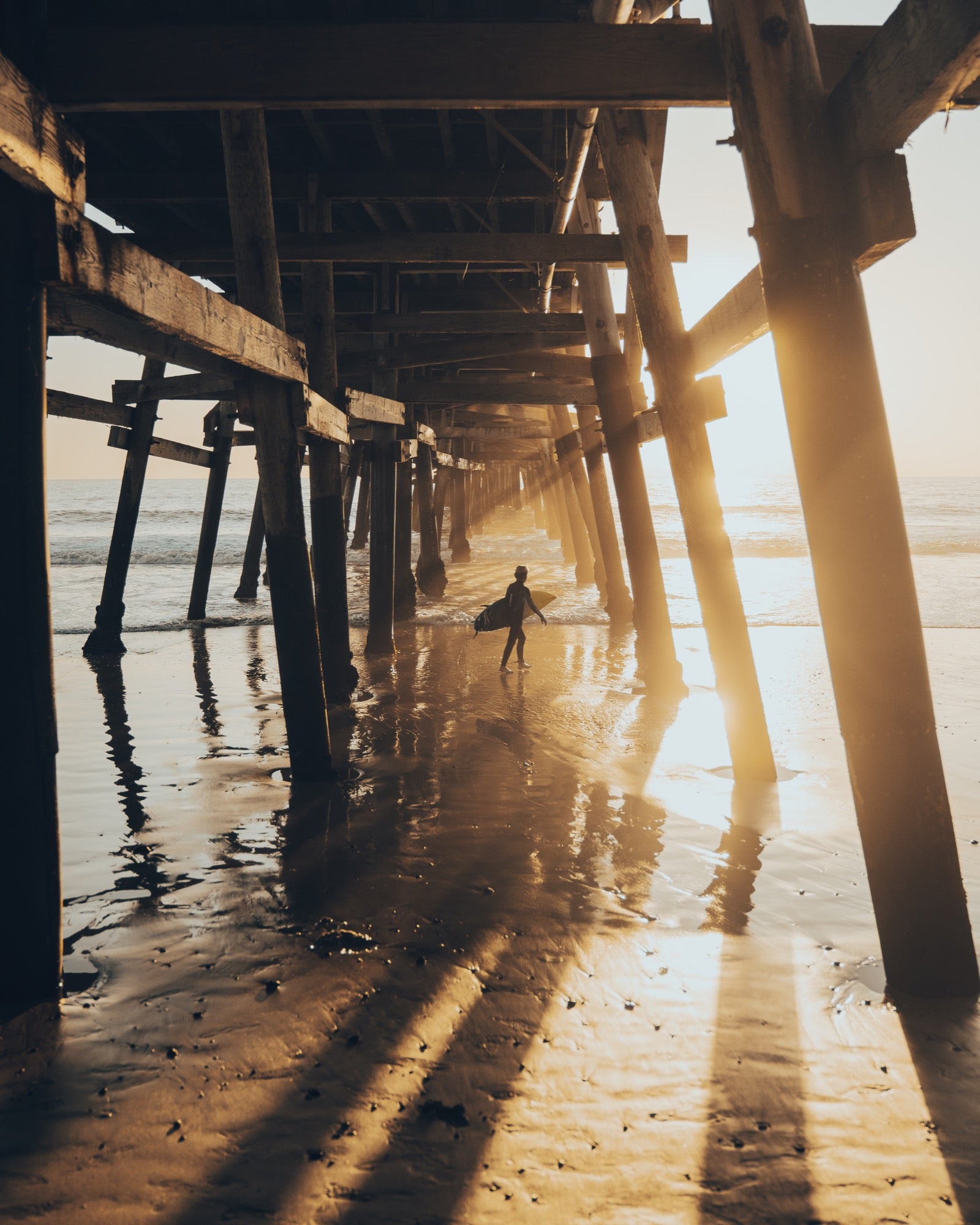 San Clemente Pier. Photo by Cas Sheridan. "As the sun was fading into the horizon, we pulled up to San Clemente Pier knowing it was going to be an extraordinary sunset," says Sheridan. "We hopped out of the car and ran down to the beach to catch the afternoon rays beneath the pier. We knew right away that this was a lucky moment because of the sun's position, allowing for shadows and light to align perfectly. It has always fascinated me how the sun's position on a particular day can change a scene completely. As we got to the bottom of the pier, I saw a young surfer preparing for a sunset ride. Fortunately, I caught him underneath the pier before he was entering the perfect sandbar creating waves. Thankfully all the stars aligned this day and I was able to snag this shot. Moments like this remind me how fortunate we are to live and view such beautiful architecture like the piers along California. This trip will always be one of my favorites because of times like this."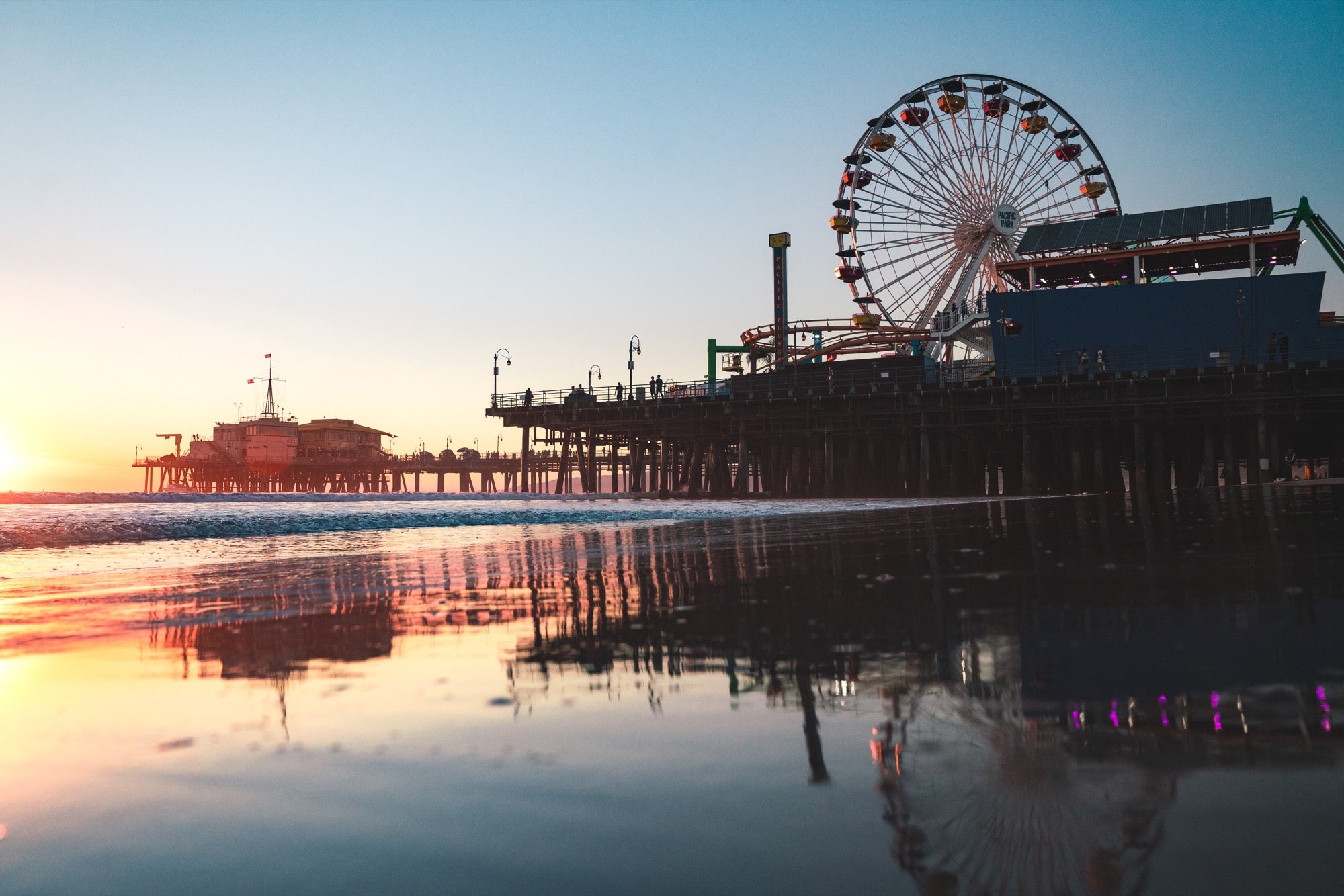 Santa Monica Pier. Photo by Eric Rubens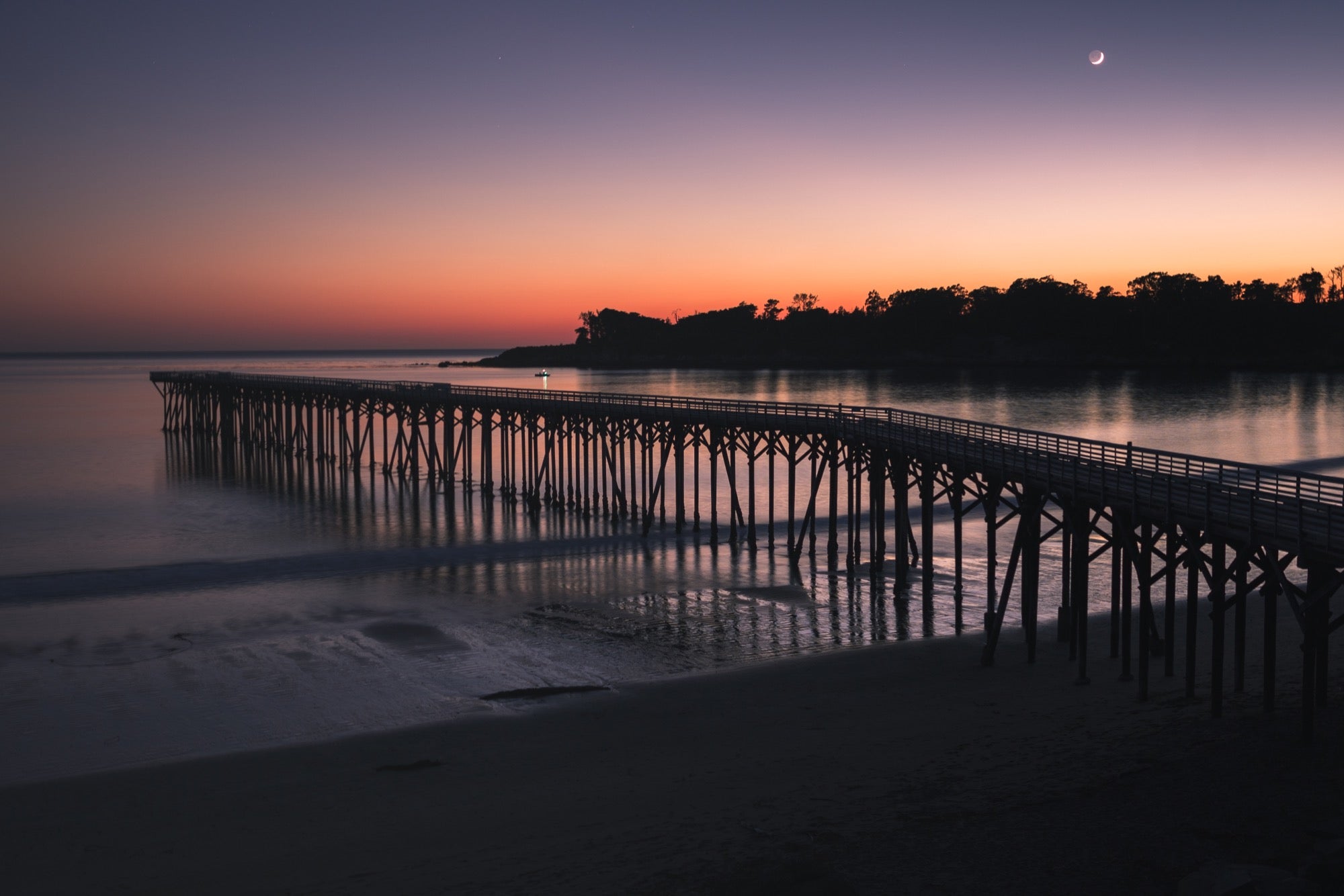 San Simeon Pier. Photo by Eric Rubens