When the Sony Alpha 7S III was first announced in 2020, it opened up a new world of possibilities for creatives. The camera featured a complete redesign with features that changed the game for hybrid shooters. Those advances earned the camera numerous awards – including being named Best Photo/Video Camera in the Expert Category in the Technical Image Press Association (TIPA) Awards, Best Photo/Video Camera in the Expert Imaging and Sound Association (EISA) Awards, and Best Stills/Video Camera in the DPReview Awards. Photographers and videographers alike continue to choose the camera as their go-to for its versatile operability, low-light capabilities and exceptional video and still shooting performance. Below we take a look at some of the images and videos Sony shooters have created using the Alpha 7S III and read why they continue to love this low-light, full-frame legend.
Why do so many photographers and videographers include the Sony Alpha 7S III in their kits? These creatives explain why it's their camera of choice.
A Hybrid Shooter's Dream Camera
Photographer and filmmaker David McLain, who has shot major assignments around the world for leading brands like National Geographic Magazine and Apple, includes the camera in his filmmaking kit because he knows it will always get the job done. "What can I say? The original Alpha 7S re-wrote the rules of DSLR filmmaking. The Alpha 7S III expands this legacy with better AF, better menus and better everything." Read more in What's In My Bag: A Minimalist, Handheld, Sync Sound, 4K RAW Verite Setup.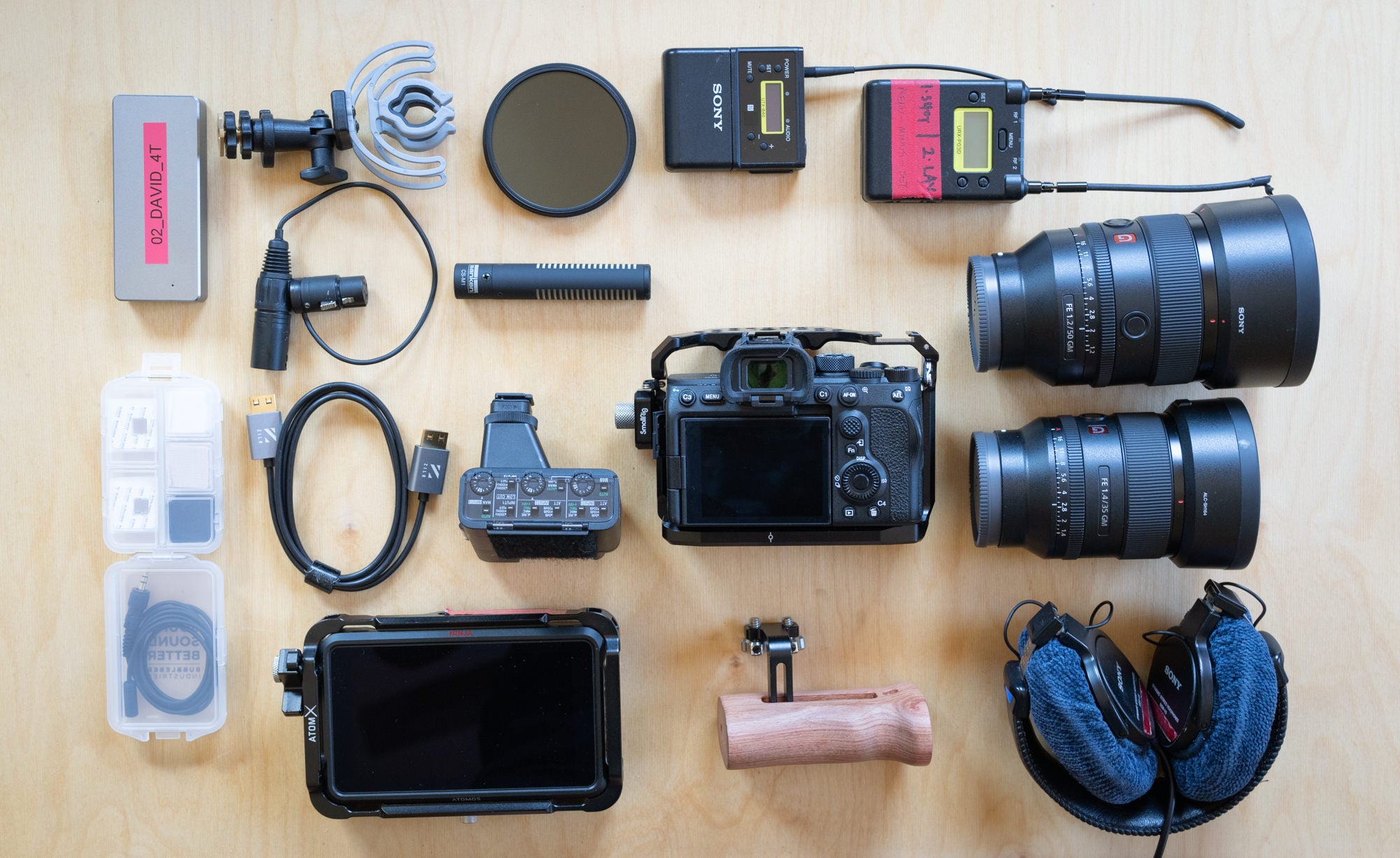 David McLain's filmmaking kit
Watch McLain's complete film here.
Photographer and Alpha Collective member Stan Moniz has been shooting and teaching astrophotography for years, and he likes to use the Sony Alpha 7S III because he says it's easy to use and performs well at night. He used it to create this stunning astro image below and you can read more in Photo Fundamentals: Astro Exposure Basics Explained.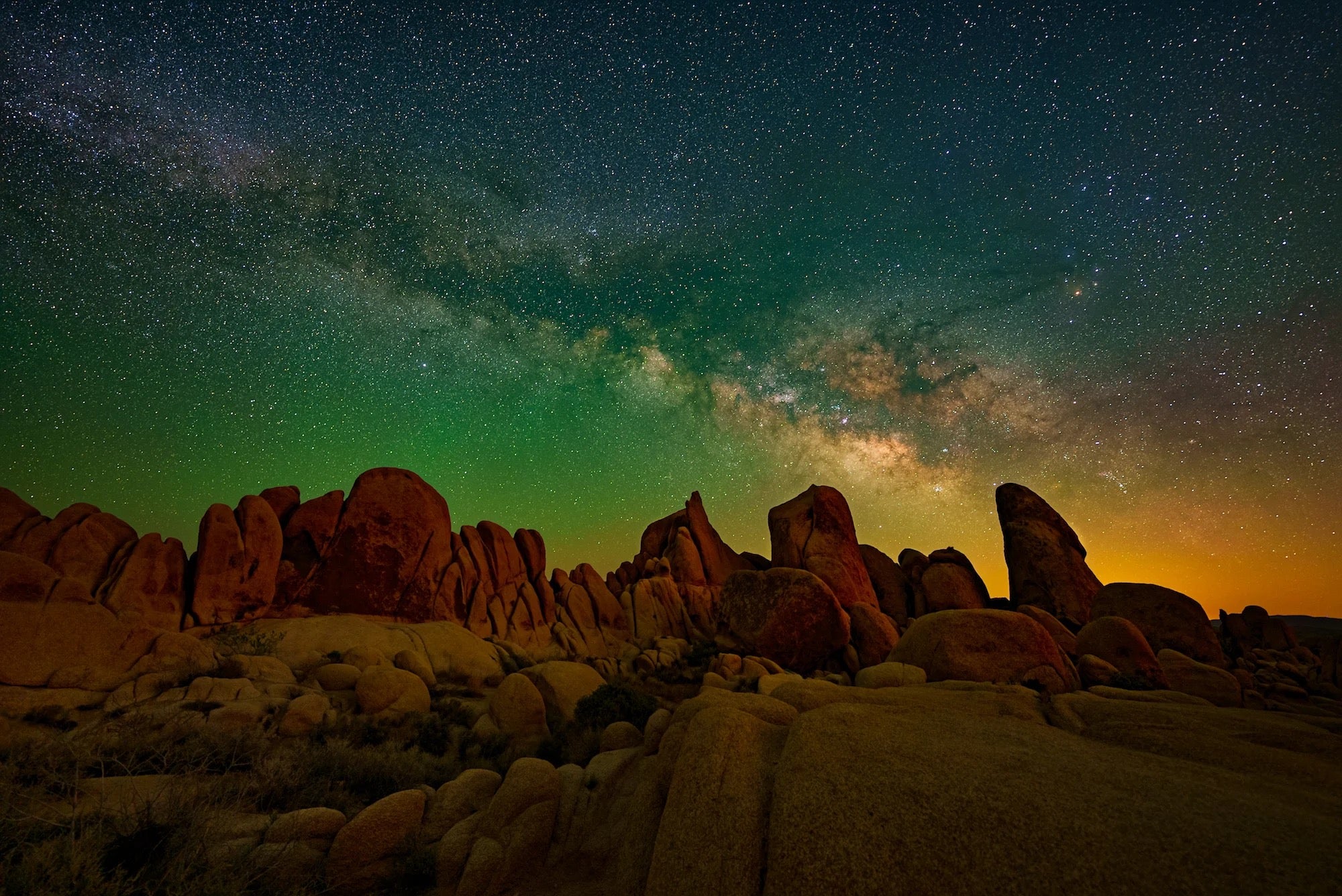 Photo by Stan Moniz. Sony Alpha 7S III. Sony 14mm f/1.8 G Master.
Filmmaker and photographer Sal D'Alia has worked for many major brands and knows the ins and outs of producing solid photo and video content with a cinematic flavor. He uses the Sony Alpha 7S III to achieve his style and you can learn more about how he sets it up for video in 7 Camera Setup Tips For Cinematic Video.
You'll find the Alpha 7S III in wildlife photographer and videographer Alexandra Surkova's kit. She likes to use the Alpha 7S III to create stunning wildlife footage like the video below from her Instagram. "My husband and I both use this camera mostly for video – it's a real beast!" she says. "The image quality is outstanding, the tap focus allows you to follow any type of animal in any background and light conditions. Its performance in low light conditions, just when lots of animals have its maximum action, is incredible thanks to its dual ISO at 12800. Not to mention its spectacular 4K at 120 fps to make slow motion with a quality unthinkable until recently. The ability to externally record ProRes RAW or 422 HQ is the icing on this cake." Read more in What's In My Bag: 3 Cameras & 3 Lenses For Dramatic Wildlife Photos & Video.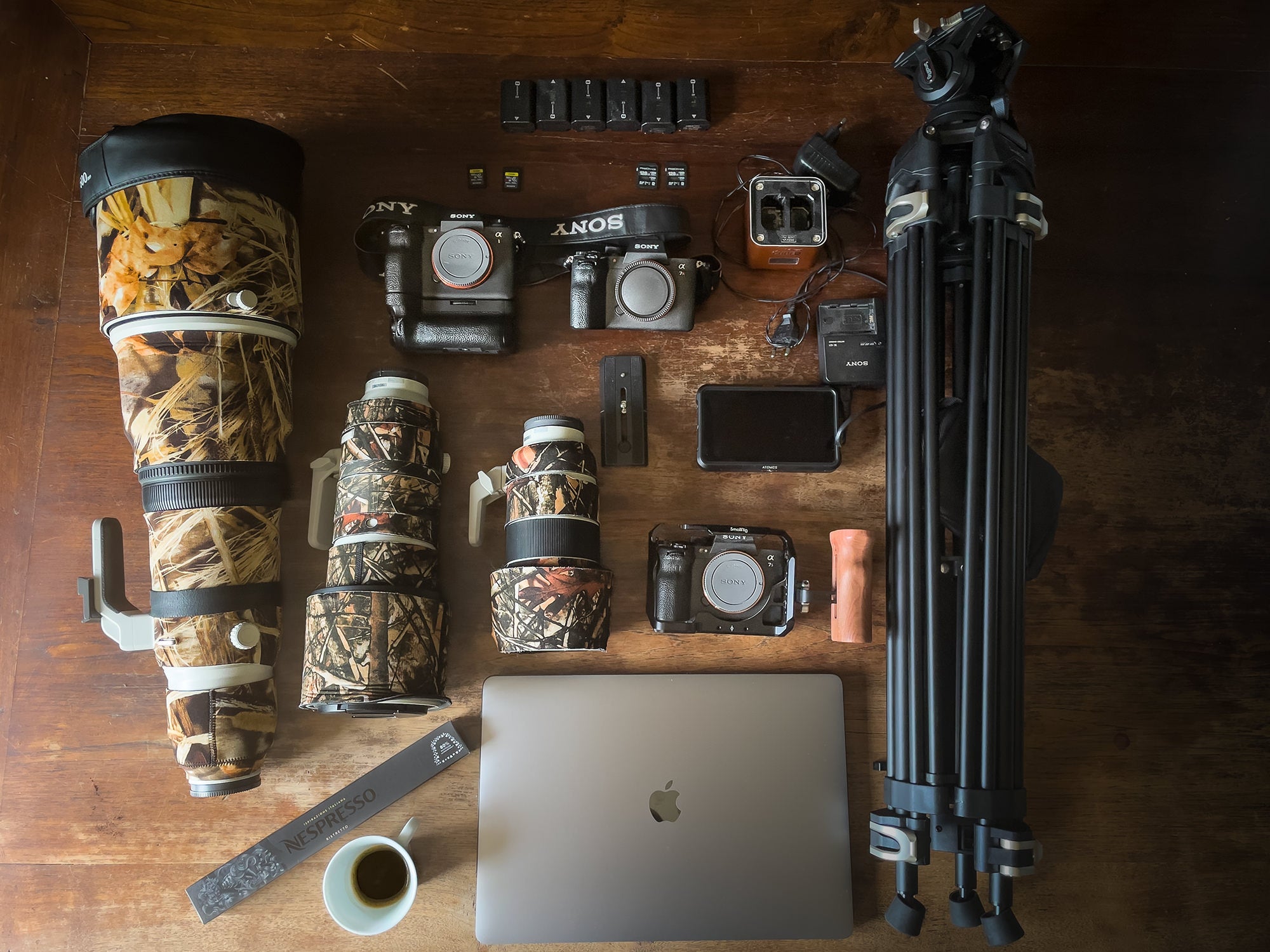 Alexandra Surkova's kit for wildlife photo and video
Travel and adventure photographer and filmmaker Gregg Jaden calls the Alpha 7S III his go-to for low-light situations. "I usually shoot inside temples, which tend to be darker, or after sunset or at night," he explains. "It's incredibly sharp and I can shoot at a high ISO with virtually no noise. The Alpha 7S III camera body helps me with my run-and-gun style of filming fast in situations where I need to grab footage quickly and not worry about low light. The stabilization is also why it is my go-to for video. I can mount the Alpha 7S III on a cage with side or top handles and be in a tuk-tuk bouncing around Bangkok filming at night – and the footage is highly stable. Most of all, the S-Log and the famous S-Cinetone color profile is the perfect setting for cinema skin tones." Read more in What's In My Bag: A Travel & Adventure Creative's Kit For Photo & Video In Remote Places.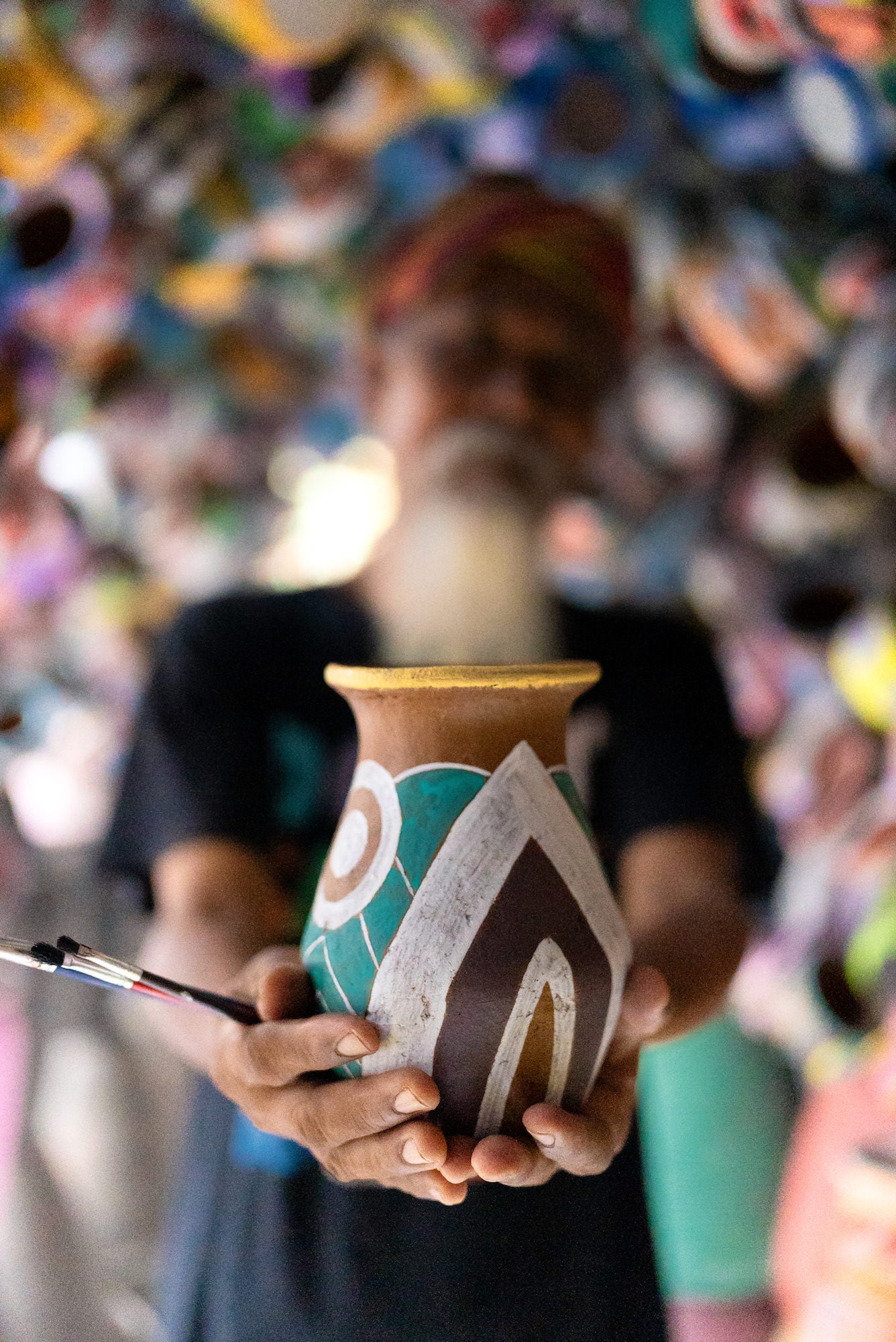 Photo by Gregg Jaden. Sony Alpha 7S III. Sony 35mm f/1.4 G Master. 1/1000-sec., f/1.4, ISO 12800
Photographer and filmmaker Ben Moon likes to use the camera for not only video, but also for beautiful photography like the image he took using the camera below. "Even though the A7S series has always been known for their low light sensitivity and video capabilities, I have always loved their image quality for stills as well." Read more in Behind The Shot: How Telephoto Compression Adds Drama To A Landscape.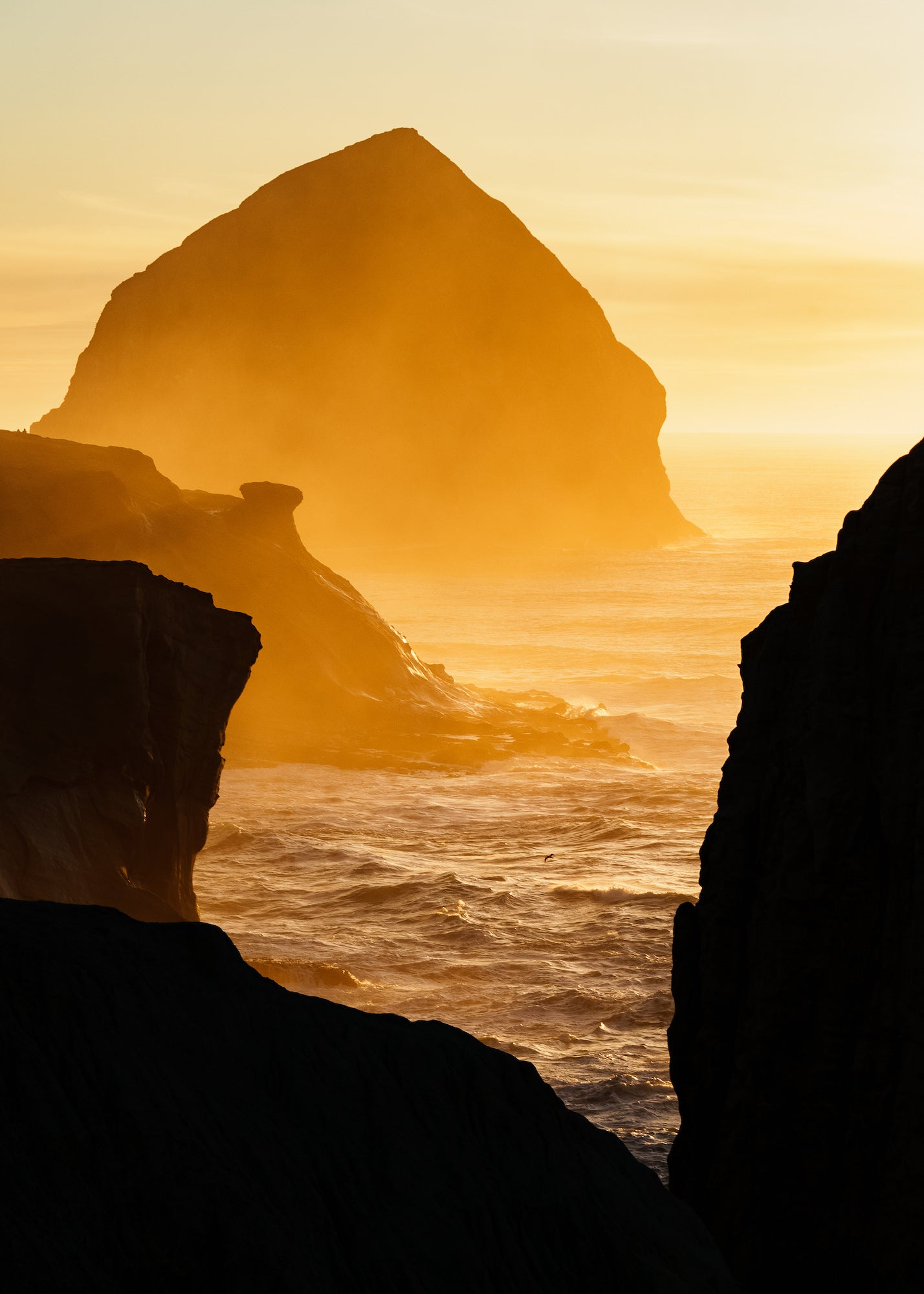 Photo by Ben Moon. Sony Alpha 7S III. Sony 70-200mm f/2.8 G Master. 1/200-sec., f/11 and ISO 320
Professional landscape and astro-photographer Gary Hart uses his Alpha 7S III to create single-shot astrophotography. "I set up my Sony Alpha 7S III to get the most amount of light possible without compromising my image beyond the point of no return," he says. "That's one of the reasons I use the Alpha 7S III, because it's just a monster at night." Read more about how he sets up his camera to capture stunning astro images in a single click in Photo Fundamentals: Camera Setup For Single-Shot Astrophotography.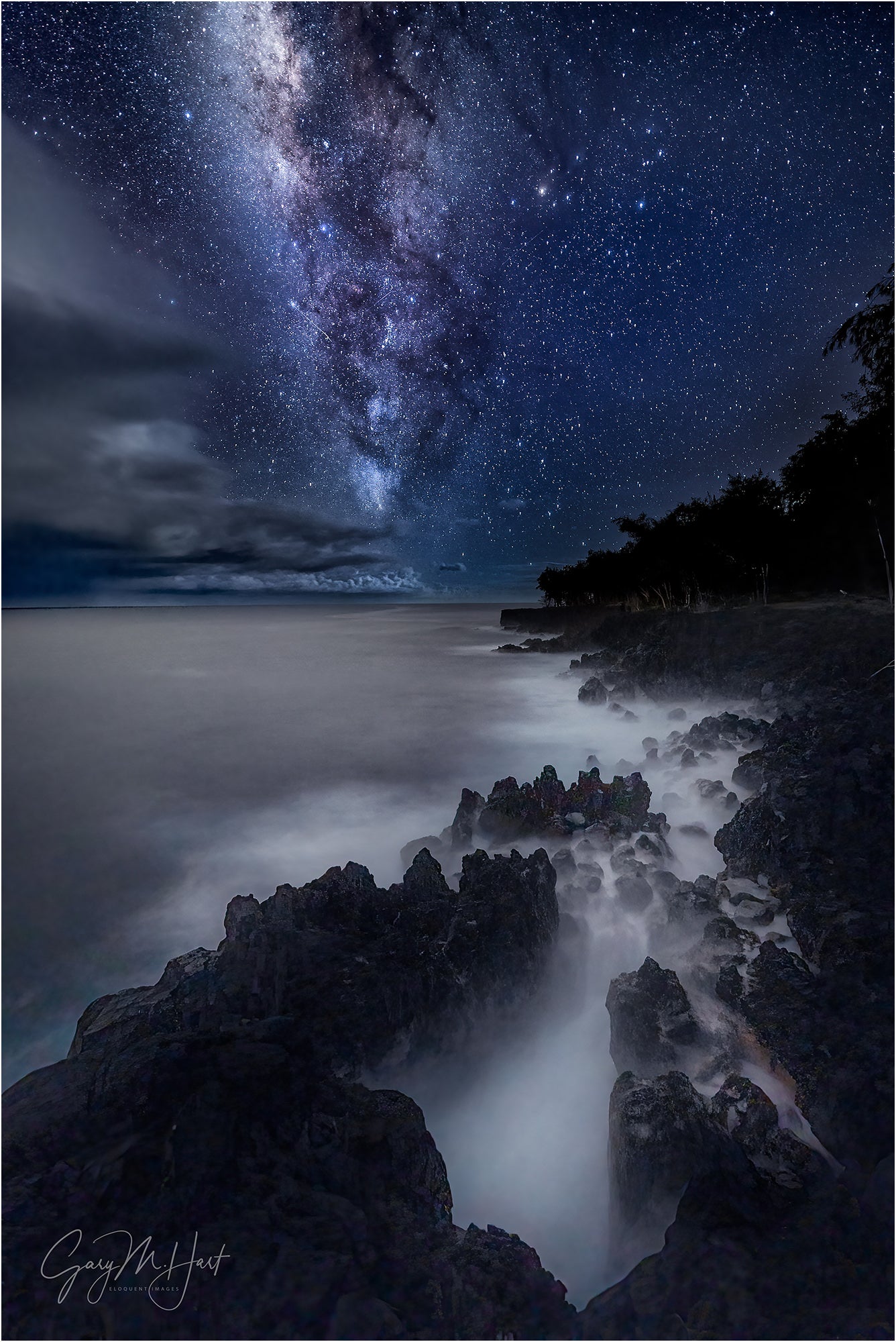 Photo by Gary Hart. Sony Alpha 7S III. Sony 14mm f/1.8 G Master. 20-sec., f/1.8, ISO 6400
Husband and wife creative team Mark and Tracey Crown call the Alpha 7S III the best camera for wedding videography and always include it in their wedding-day kit. They used it to take both the video and still image below. "With the ability to film in 4K 60FPS and still hold all of the crisp detail towards the edges of the frame, this camera has changed the look of our films dramatically! The tilt screen makes flying it on a gimbal super simple, and the IBIS (In-Body Image Stabilization) allows Mark to shoot handheld shots during the portrait and getting ready sessions where a gimbal would interfere with the pace and intimacy of the moment. There might not be a better camera anywhere in the universe for wedding videography." Read more in What's In Our Bag: A Husband & Wife Wedding Team's Kit For Photo & Video.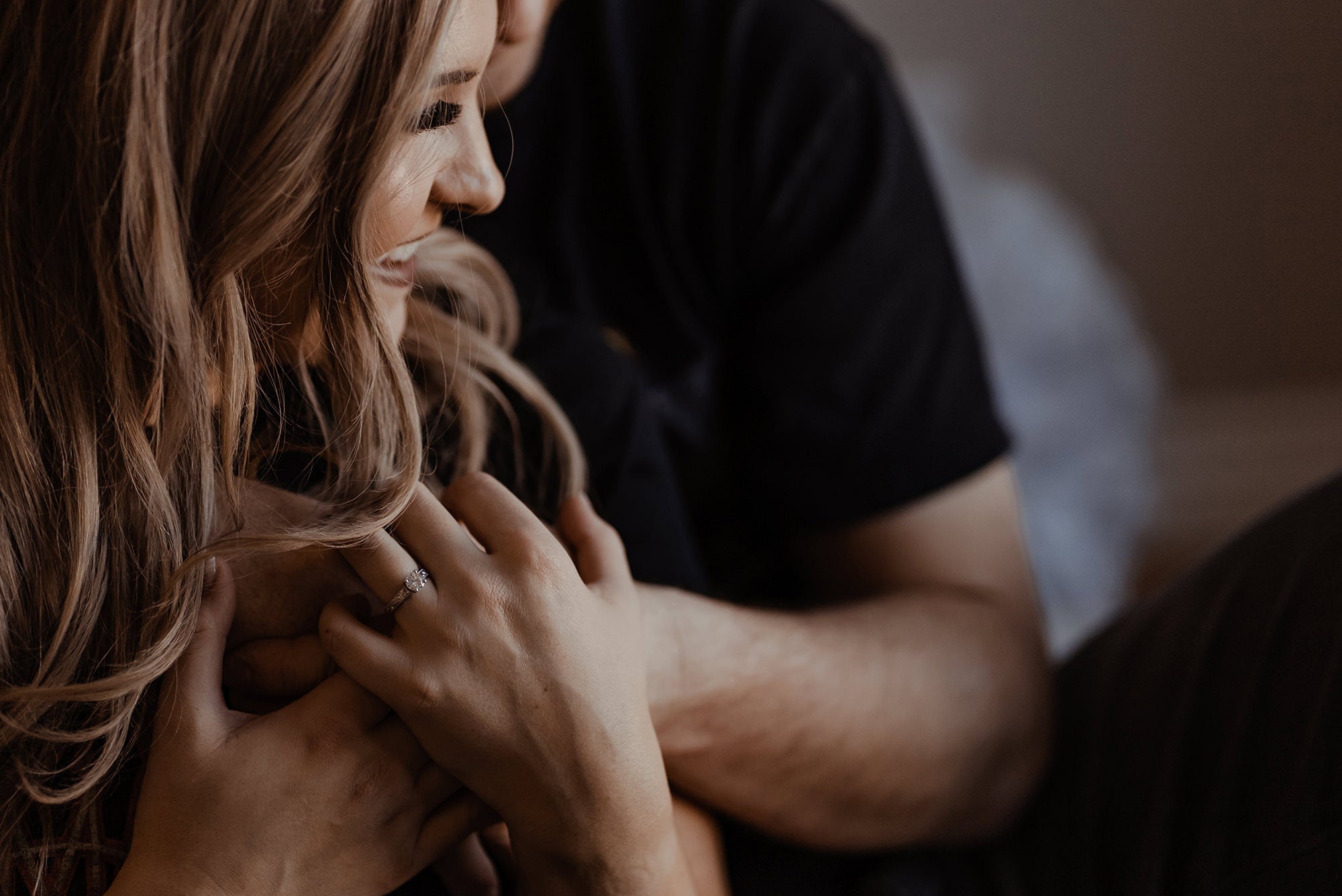 Photo by Mark & Tracey Crown. Sony Alpha 7S III. Sony 85mm f/1.8. 1/800-sec., f/2, ISO 500
Professional landscape and astrophotographer Don Smith uses the camera when taking images at night because he says he can always count on a clean photo. "I like using my Sony Alpha 7S III for my night work as the files are virtually noise-free at high ISO's." Read more in How To Photograph The Lunar Eclipse.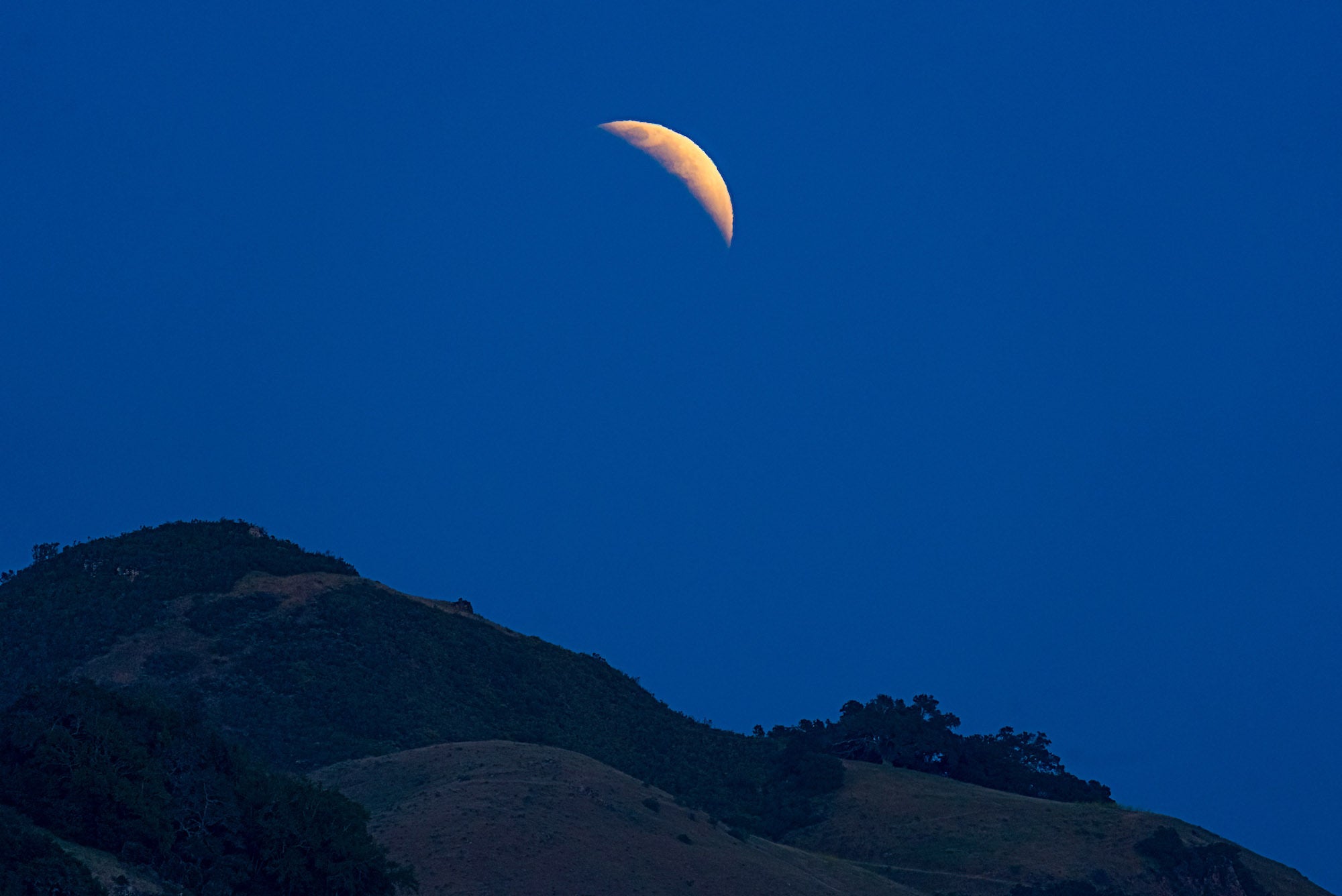 Photo by Don Smith. Sony Alpha 7S III. Sony 200-600mm f/5.6-6.3 G. 1/10-sec., f/8, ISO 1600
Content creator Allison Anderson reaches for the Alpha 7S III on her solo adventure to capture footage for her YouTube Channel. "I shoot almost all of my content by myself, and this camera makes that really easy thanks to the fully articulating screen and incredible autofocus," she says. "I use this for all of my studio shot videos and because it can shoot 4K at 120fps, I'm able to get some really cool slow motion b-roll too. It's also my go-to for capturing travel photos of myself, because I can see where I am in the frame with the articulating screen." Read more in What's In My Bag: A Solo-Traveler's Adventure Kit For Photo & Video.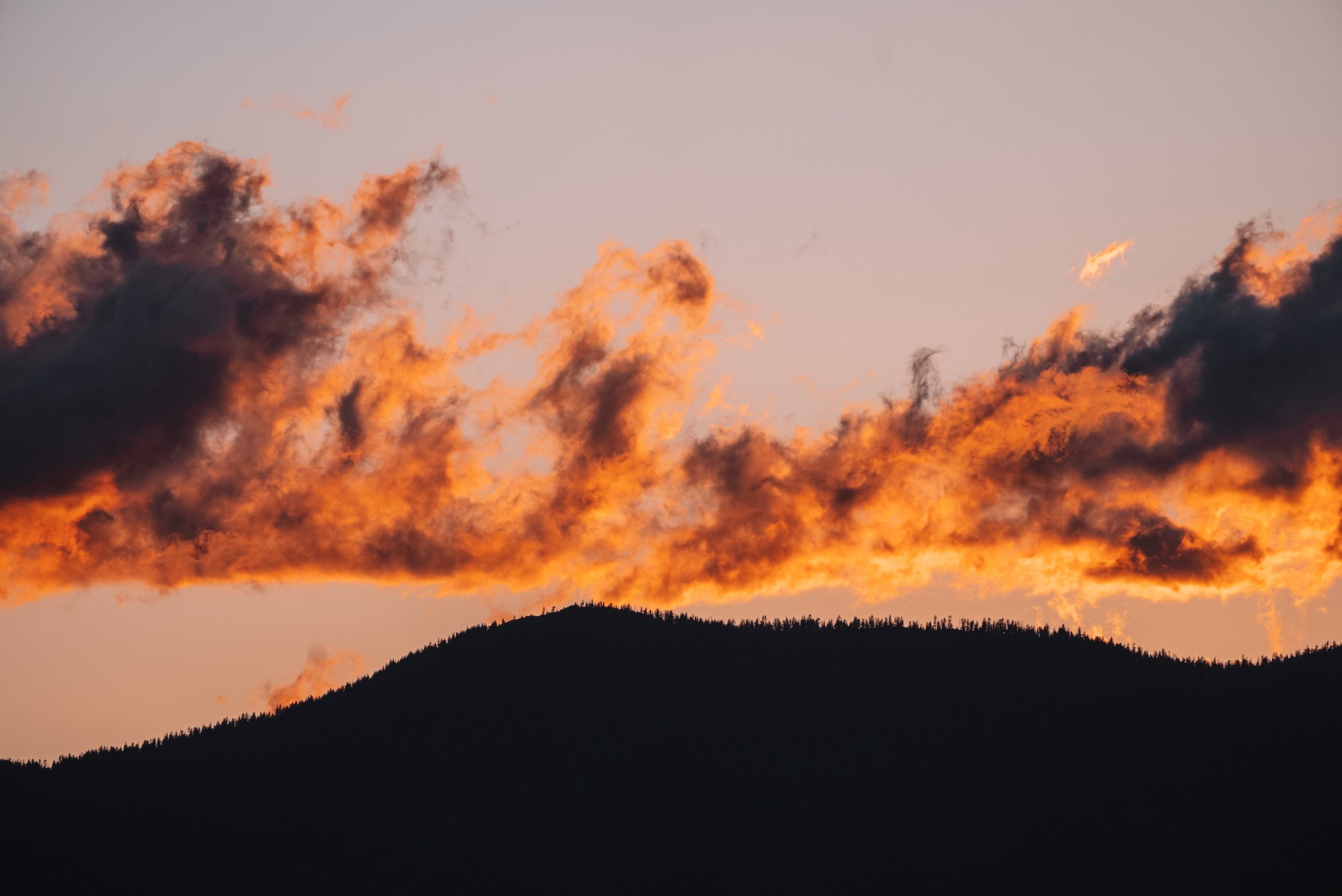 Photo by Allison Anderson. Sony Alpha 7S III. Sony 100-400mm f/4.5-5.6 G Master. 1/500-sec., f/5.6, ISO 100

Learn more about the Sony Alpha 7S III HERE.