There's no shortage of great gifts out there for the Sony photographer in your life. For a limited time, you can snag the Sony α7R III at its lowest price ever for $800 in savings, get $300 off the Sony α7 III body or kit, or take advantage of the Buy More, Save More lens rebate program. Visit our promos page for all the details and a complete list of current savings on Sony Alpha gear. If you're looking for accessories to help you level up your photography game, you're in luck because this holiday season we've put together a list of our favorites. Check out these last-minute photography accessory gift ideas approved by some of your favorite Sony photographers, and scoop them up for the Sony photographer in your life – even if that photographer is you. Happy shopping!
This holiday season we've put together a list of some of our favorite accessories to help you level up your Sony photography game.
Sony TOUGH SD Cards
Sony's TOUGH SDHC UHS-II Memory Cards are the world's toughest and fastest SD cards and are especially popular among the most adventurous of Sony photographers. Adventure photographer and Alpha Collective member Autumn Schrock includes them in her kit and says, "There's nothing worse than going out on a shoot and losing all of your hard work because of a memory card failure. The Sony TOUGH cards are fast, as well as dust, dirt, water, mud, and grime-proof, which gives me peace of mind."
Sony Artisan Renan Ozturk also has them in his bag for run-and-gun filmmaking and photography from Everest and beyond, saying "I love these waterproof and fast cards – not only fast to shoot but also fast to download!"
See more in the video below and find where you can purchase them here.
Sony Xperia 1 II
The Sony Xperia 1 II smartphone utilizes Sony Alpha technology with a user interface that is familiar to Alpha cameras, making it an excellent complement to any Sony photographer's system. Sony Artisan and National Geographic pro Ira Block used the Sony Xperia 1 II in New York and across the wilds of Utah and says, "If you're a photographer and you want a smartphone that mimics the usability of your camera, this Xperia 1 II really does it. The Zeiss T* lenses are good. The low-light ability is good. It has an actual hard shutter button which I like a lot more than touching someplace on the screen and It gives me real image files that I've made 17 x 22 prints with. It's not a replacement for my Sony Alpha α7R IV, but for a smartphone that I'm always going to have with me, I can really make pictures with this Xperia."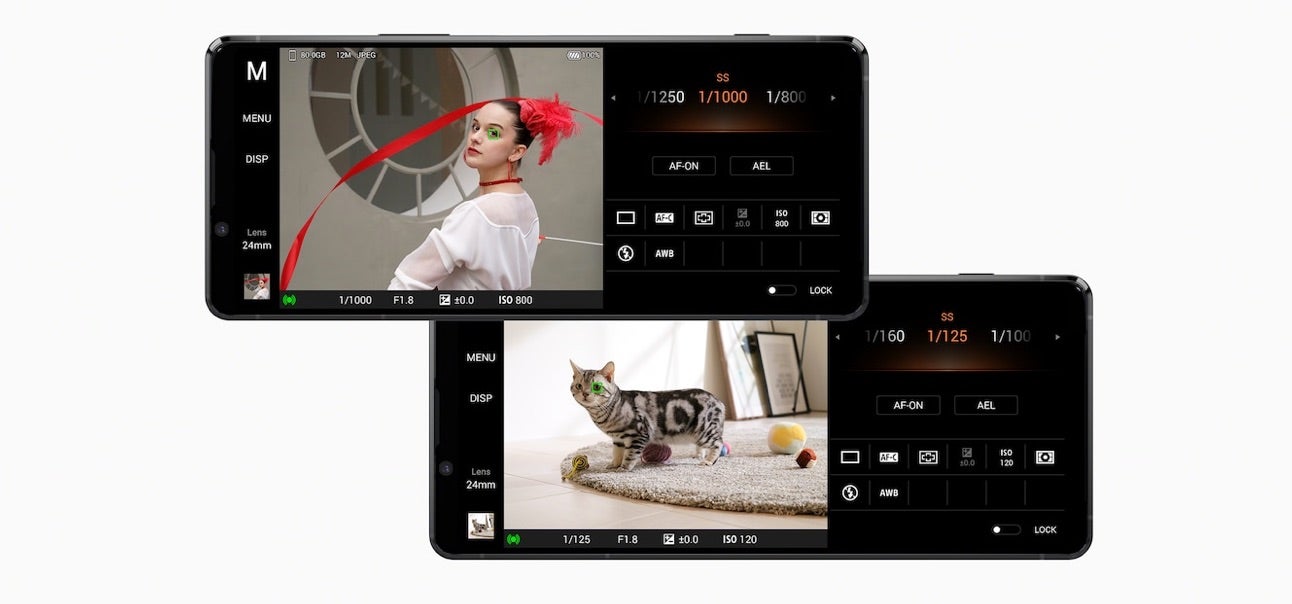 Pro photographer and Sony Artisan Jeff Berlin created his second Xperia-based short film this year called "The Wrangler," shot with a Sony Xperia 1 II. "With the evolution of this model Xperia and the further enhancements to the cameras and Cinema Pro application in version 2, the ease of shooting cinematically, and the quality of the files, are both taken to the next level." Watch the full video below and read his story on the making of the film.
The Xperia 1 II is currently $100 off. See more deals on our promos page and learn more about Sony Xperia and where to purchase them here.
Sony Pro Support Membership
Membership to Sony Pro Support, Sony's premium care program, provides solutions that ensure your Sony camera systems are always ready to roll, making it an excellent choice for the pro Sony photographer in your life. Expert support includes 24/7 phone and email support, three-day repair turnaround time and loans for any repairs lasting longer, service centers and on-site support, three complimentary maintenance services per year and even more to ensure your Sony Alpha gear needs are met.
As a Sony Pro Support Member, you can deal with your gear needs directly through your Alpha Universe Public Profile. Memberships are only available to the individual who signed up and they must meet eligibility requirements. Learn more about Sony Pro Support Membership here.
Sony Battery Grips
Sony's Vertical Battery Grips provide a secure grip and shooting stability along with additional battery life. Sony photographer Ian Hollis includes one in his kit and says, "Perfect for my event photography as it allows me to shoot for much longer periods of time without worrying about changing batteries. Also provides great extra grip."
Your camera will determine which vertical grip is needed, and there are currently several bundle deals to take advantage of for a limited time:
Bundle the α7S III, α7R IV, OR α9 II with the VGC4EM vertical grip for a savings of $100
Bundle the α7 III, α7R III OR α9 with the VGC3EM vertical grip for a savings of $100.
Bundle the α7 II, α7R II, or α7S II with the VGC2EM vertical grip for a savings of $50.
Visit our promos page for more.
Vlogger Accessory Kit
Content creators and vloggers who are looking to complete their perfect setup will love all of the essentials bundled into the Sony Vlogger Accessory Kit (ACCVC1). The Kit comes with the GP-VPT2BT Shooting Grip with Wireless Remote Commander and a 64GB Ultra High Speed Media Card. Add this to your compatible Sony vlogging camera and you'll be creating content in ways you never have before.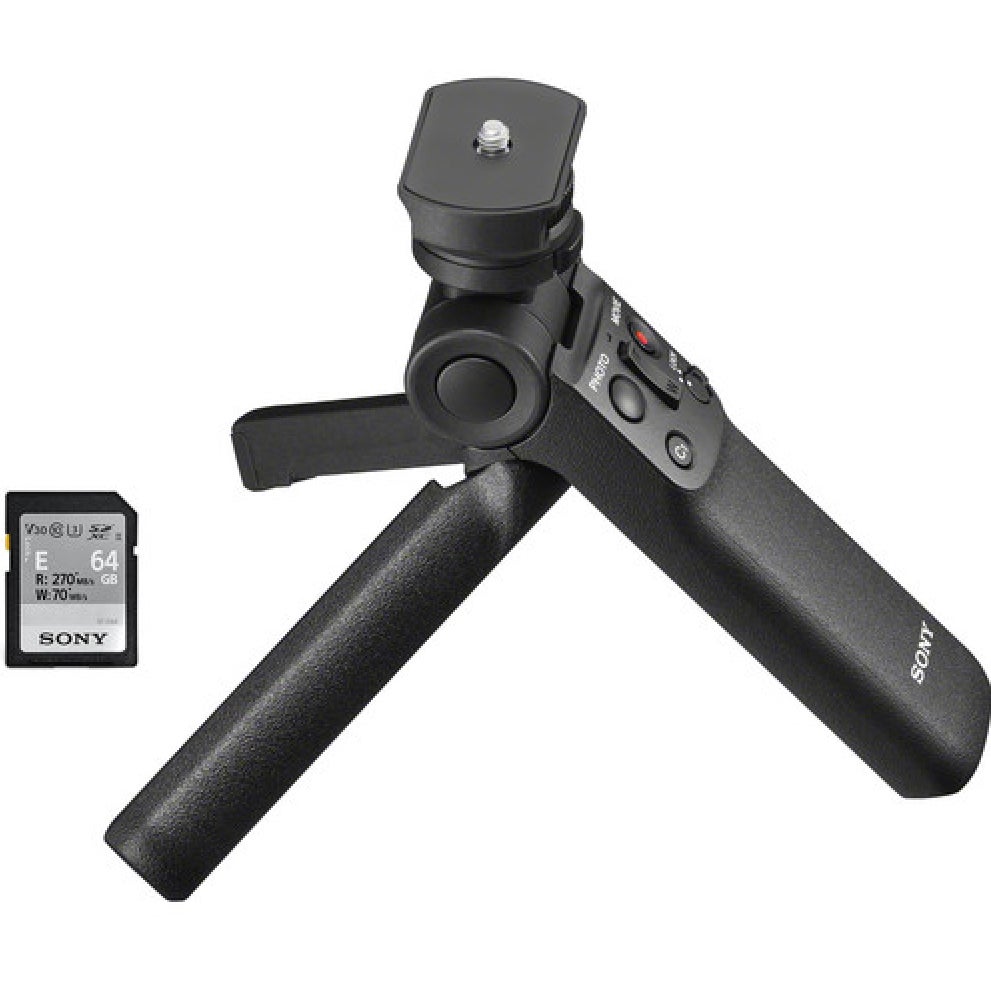 Now for a limited time, you can save $50 on the Vlogger Accessory Kit when purchased with qualifying models (ZV-1, α6100, α6400, α6600, α7C). Visit our promos page for more.