Martha Hidalgo's Alpha Female+ proposal was an ambitious one. When she embarked on the Wildlife in the Midwest project, her goals were "to showcase the variety and beauty of the wildlife in the Midwest and to inspire other women to enter the world of wildlife photography." In the middle of winter, Hidalgo set out with a trio of Sony Alpha cameras and G Master and G lenses to capture a slate of images while most photographers were cozily indoors planning warmer image-making pursuits. Hidalgo's dedication and enthusiasm alone are inspirational. The beautifully-crisp photographs she produced even more so. We connected with Martha to get a glimpse behind the scenes of her month-long Alpha Female+ grant. She tells the story below.
See how this dedicated Alpha Female+ photographer defied the cold to create a dynamic series of long-lens wildlife photos.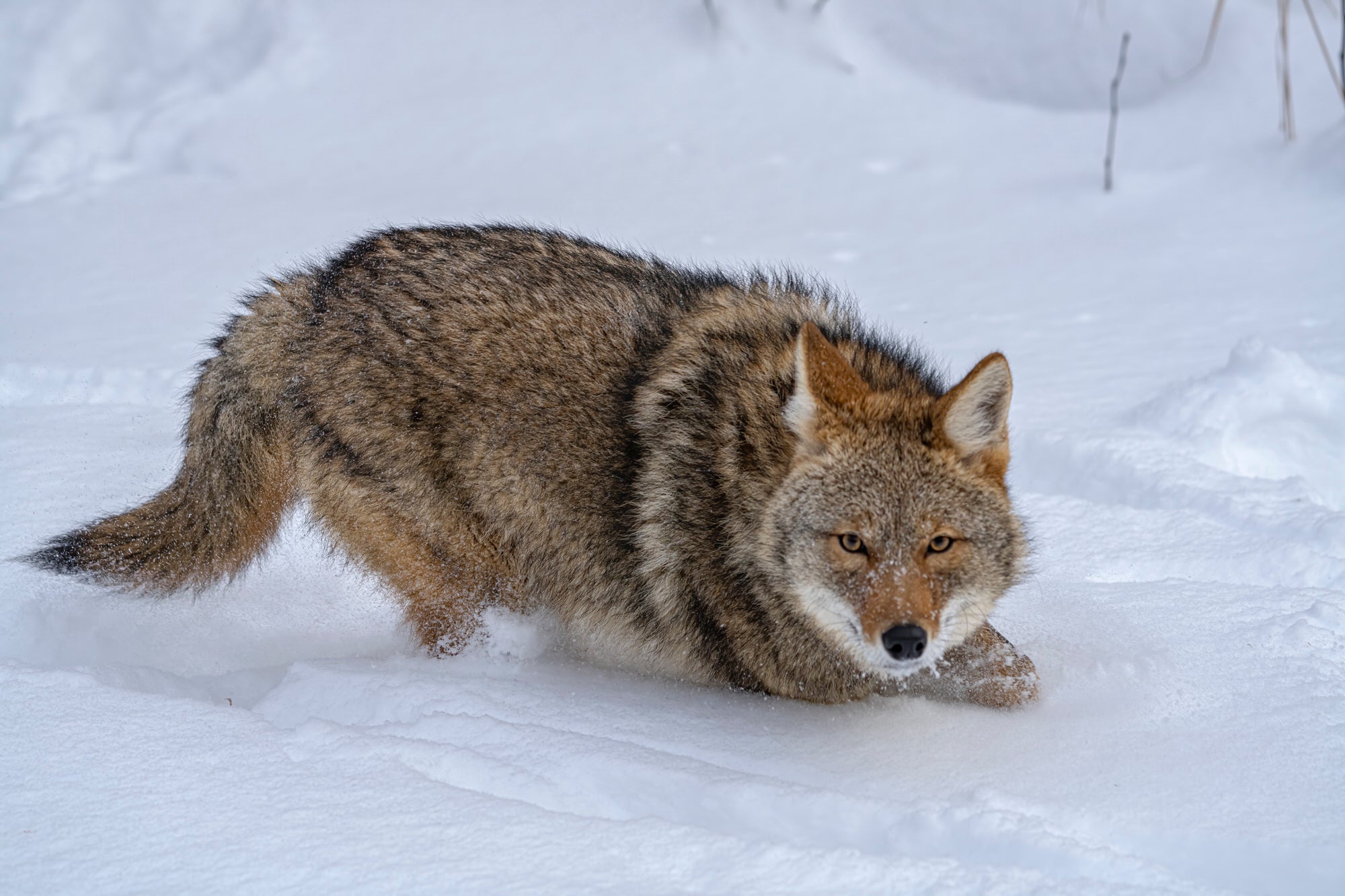 This is the story about Midwest beauty and the treasure that is for us photographers and nature lovers, alike. The scenery and predominant wildlife varies in the Midwest depending upon the time of year. During the period of the Alpha Female+ grant I visited areas where I found eagles fishing on the Wisconsin and the Mississippi River. During other times of the year (fall for example) you can find ospreys in the same locations. For this project I geared up with Sony Alpha α7R IV, α9 and α7R III cameras. For lenses I used the Sony 600mm f/4 G Master, the 100-400mm f/4.5-5.6 G Master and the 200-600mm f/5.6-6.3 G.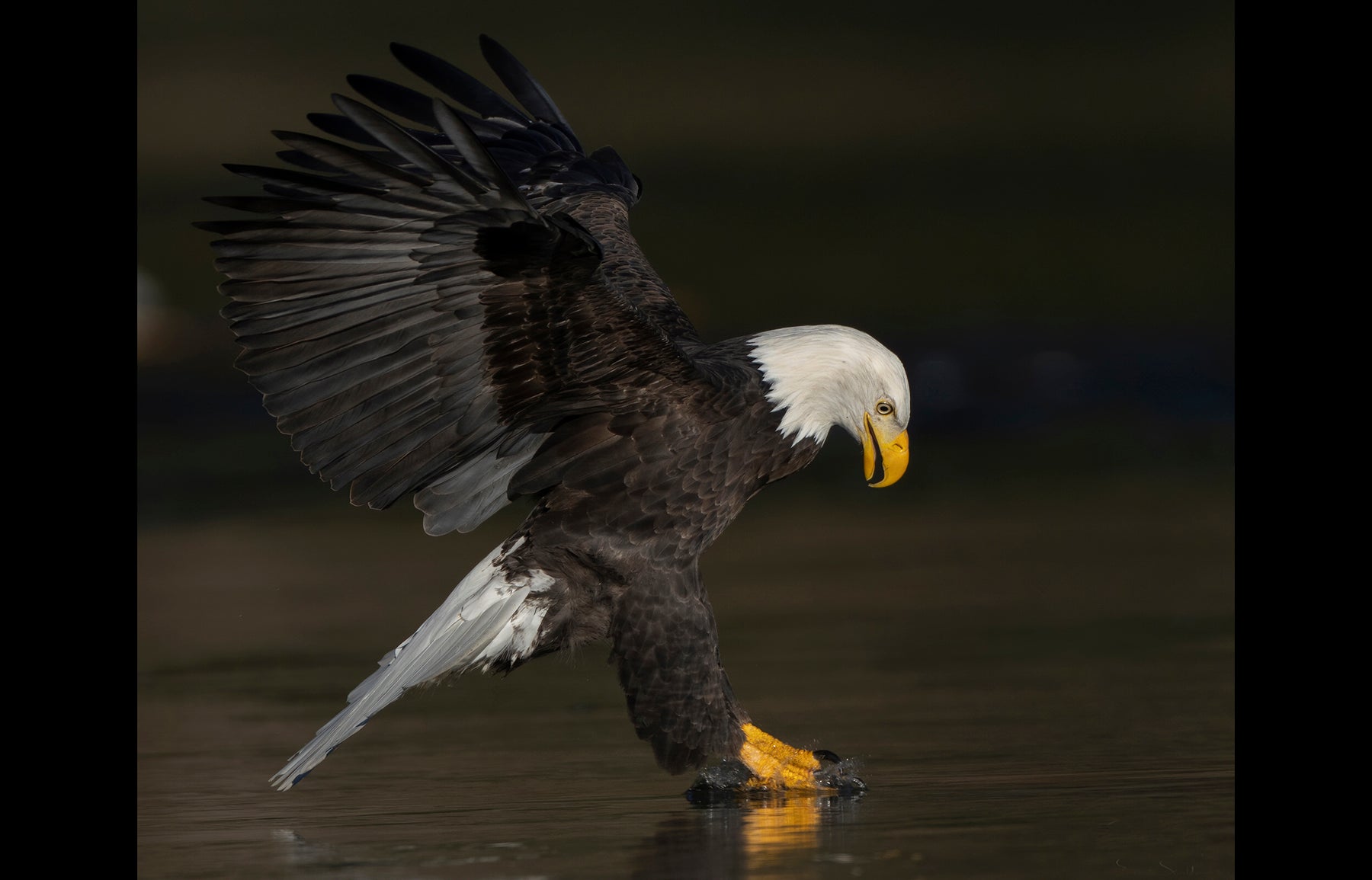 Photo by Martha Hidalgo. Sony Alpha α7R IV. Sony 600mm f/4 G Master. 1/3200-sec., f/4, ISO 200.
When visiting the southern part of Wisconsin I was able to photograph hawks, and even snow owls, which are difficult to spot, as they camouflage into the snow and farm fields masterfully. It's all part of the natural ebb and flow of life in the Midwest.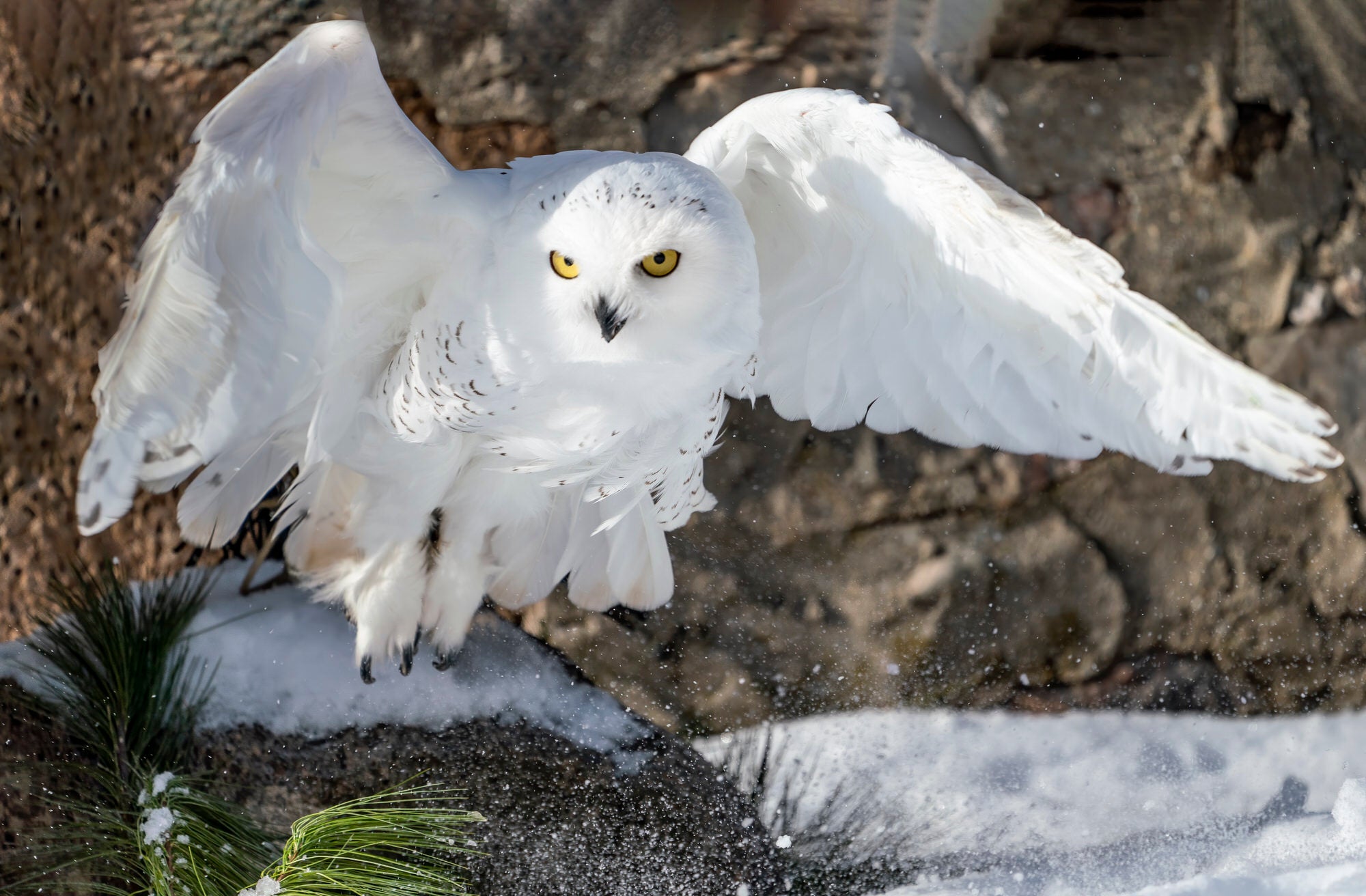 Photo by Martha Hidalgo. Sony Alpha α7R III. Sony 100-400mm f/4.5-5.6 G Master. 1/2500-sec., f/5.6, ISO 400.
The best photo opportunities arise in the most diverse situations and luck often plays a role. I was able to capture one of my photographs of a snow owl because a friend told me they had spotted it five minutes away from my home. I immediately jumped on the opportunity to go and find the owl and that call ultimately led me to an opportunity to photograph the owl with the flag behind it. The photo is a reminder to be aware of wildlife at any place and sometimes the goal of a photo isn't necessarily to show an animal in pristine habitat. Wildlife and humans inhabit this world together and photographs can illustrate that.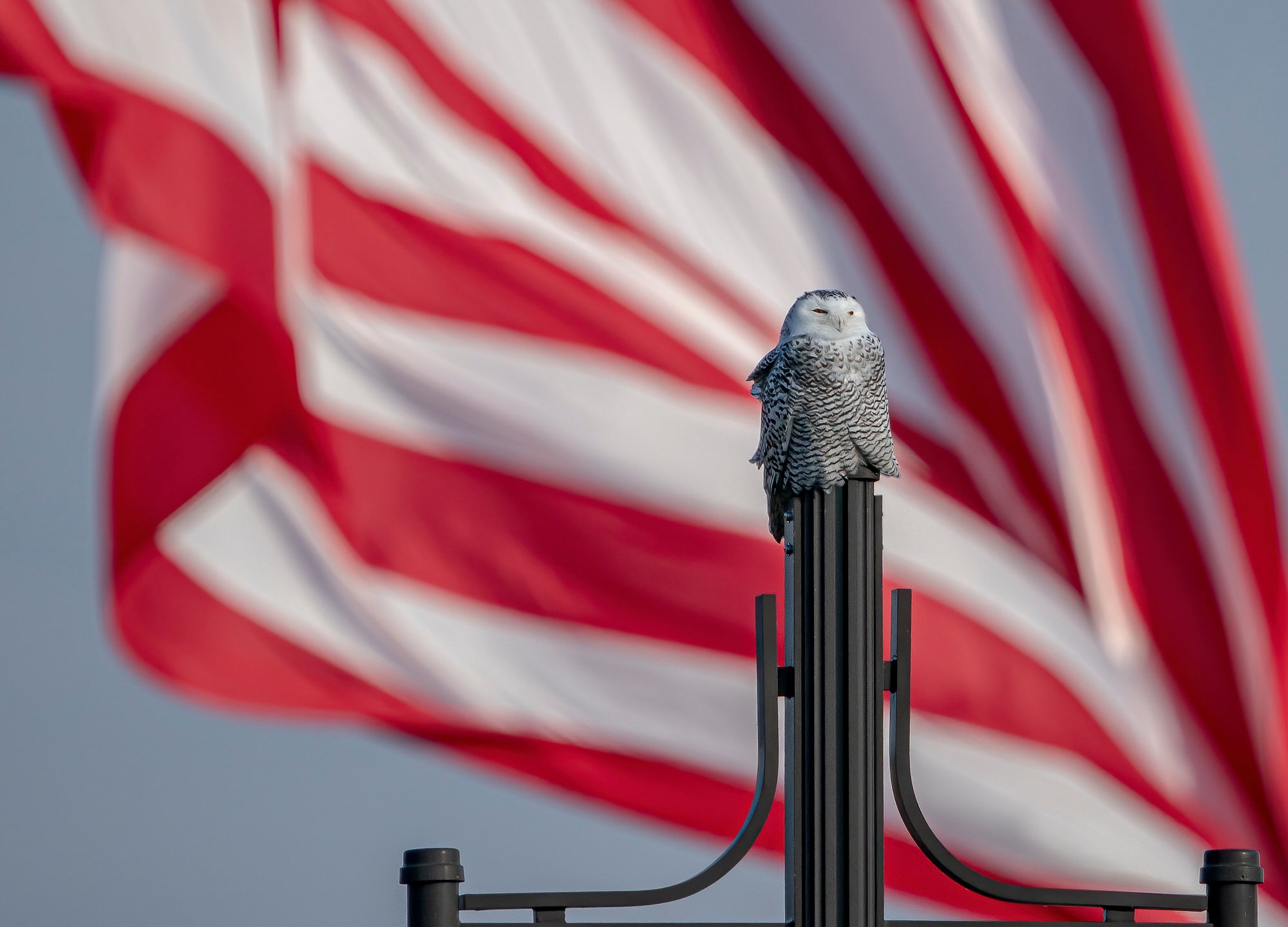 Photo by Martha Hidalgo. Sony Alpha α9. Sony 200-600mm f/5.6-6.3 G. 1/2500-sec., f/6.3, ISO 640.
One of the days, I decided to take a break from my normal routine and went for a five-day photography adventure in Northern Minnesota. In this area I worked with skilled people that helped me find the mammals you see in my project. Although wildlife photography is often a solitary endeavor, working with people who have deep knowledge and understanding of a place leads to successful images.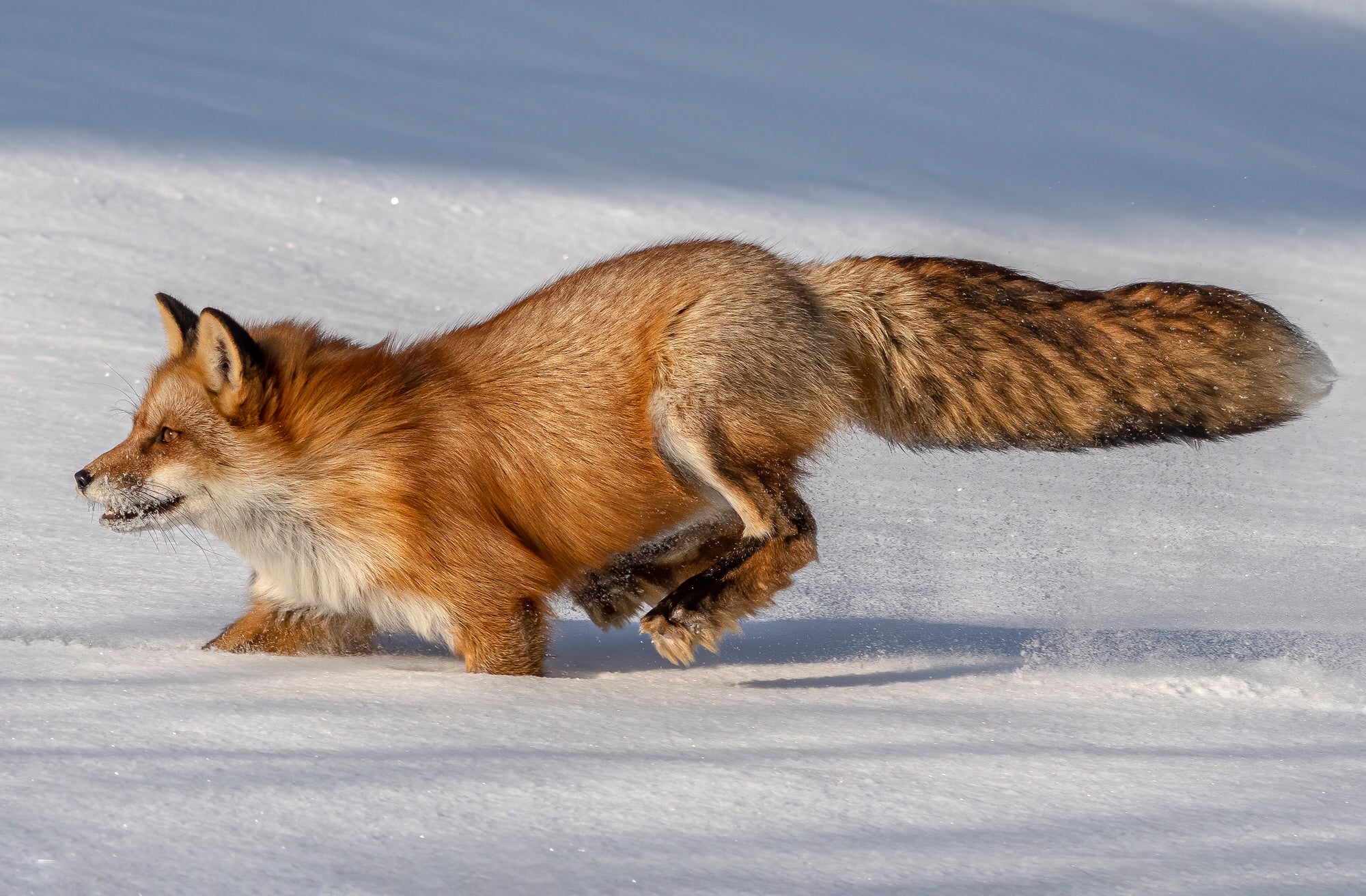 Photo by Martha Hidalgo. Sony Alpha α7R IV. Sony 100-400mm f/4.5-5.6 G Master. 1/2000-sec., f/8, ISO 800.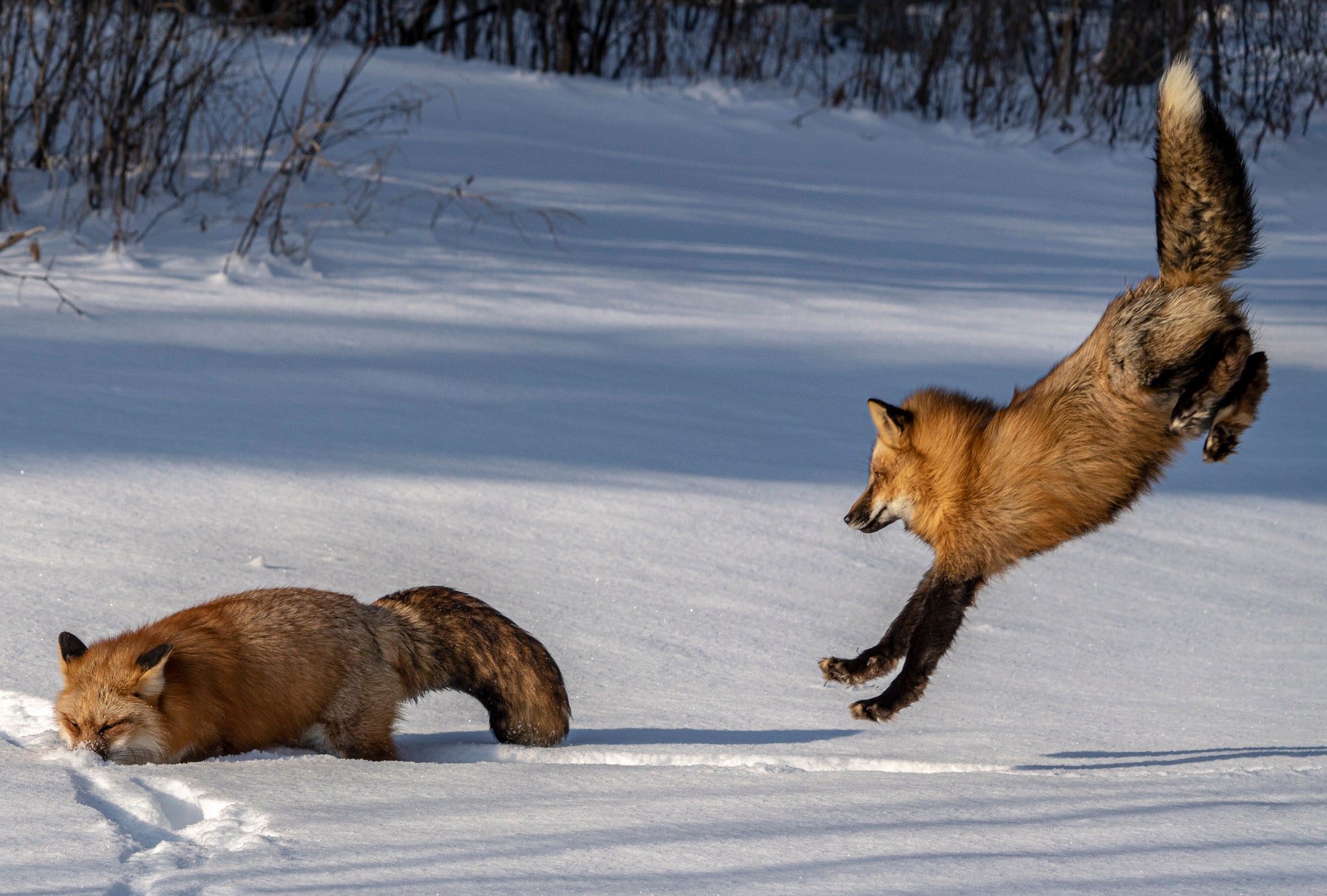 Photo by Martha Hidalgo. Sony Alpha α7R IV. Sony 100-400mm f/4.5-5.6 G Master. 1/2000-sec., f/8, ISO 1000.
I often decide to go back to the same locations and I know that each time I will see something different. Wildlife photography is traveling, adventure, nature, patience, timing and luck! With practice you can create a little more luck each time.
I had an amazing time with this project shooting in different areas of Wisconsin and Minnesota and I would like to thank Sony Alpha for giving me the opportunity to showcase this beauty.
See how you can apply for an Alpha Female+ grant and win more than $8000 in cash and equipment for your project. See all the details and our past winners HERE.