Long exposure photography can be a tricky technique. For me, it requires a lot of experience and testing before I get the perfect shot. It also requires some specific equipment, ranging from neutral density (ND) filters to sturdy tripods. And of course, you need a camera that can handle the nuances of long exposure (the ability to do long exposure well was one of the main reasons I moved to Sony mirrorless cameras). For more details about the long exposure technique itself, please read my other articles here, here, here and here. Like anything in photography, it all starts in camera and in this article, I'm going to walk through my main long exposure camera settings to set you down the path to success. These settings are taken from my Sony α7R II. Depending upon your camera and firmware, the settings might be in different areas of the menus.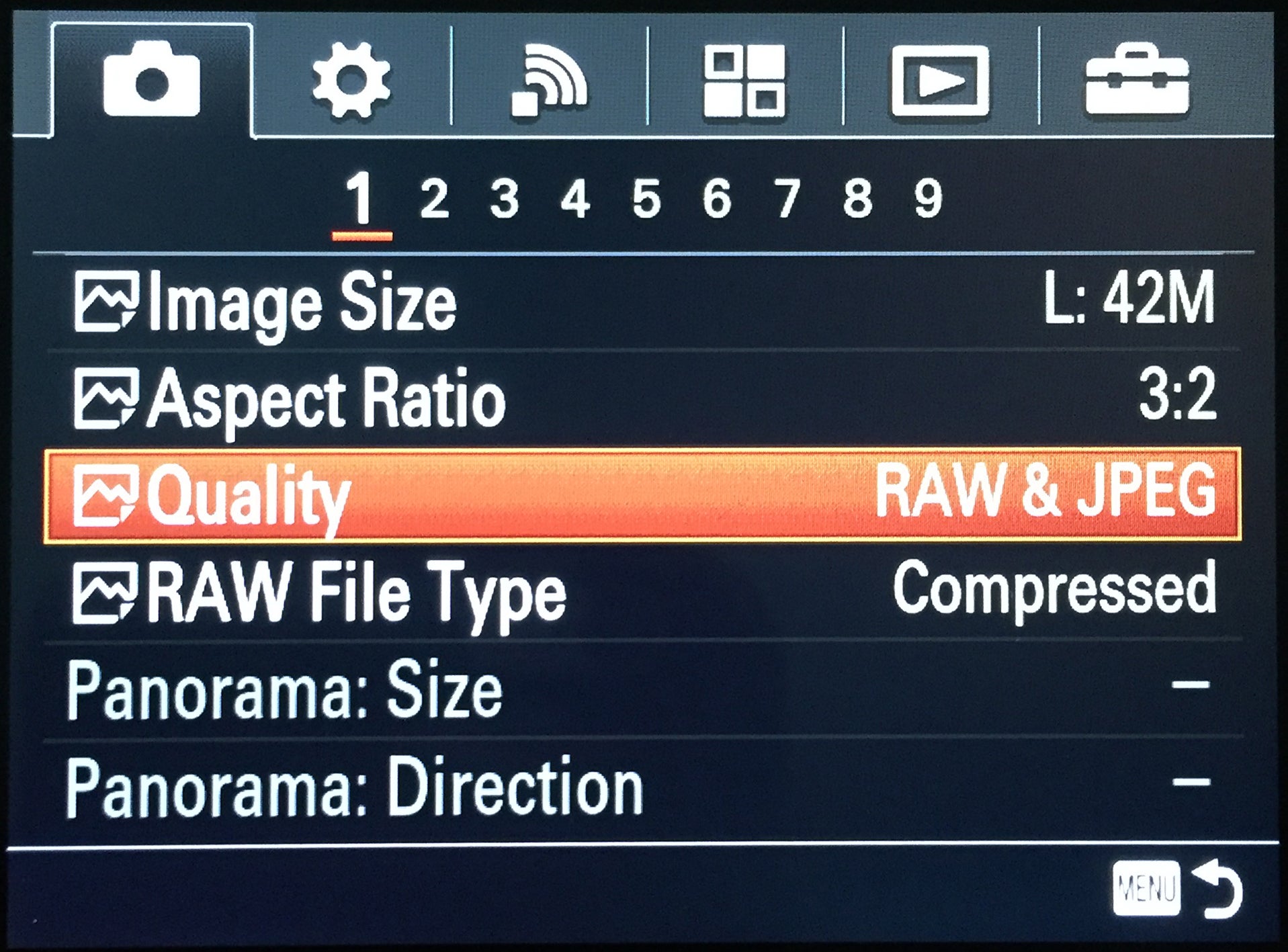 Shoot RAW
Shoot in uncompressed RAW, or RAW + JPEG. This will ensure you use all of the dynamic range of your camera sensor and help get very nice, smooth gradients of light and tones while editing your images.
White Balance: I usually leave White Balance in auto since I shoot RAW and I can adjust the white balance precisely after the fact. You are welcome to set up a custom color balance or use one of the presets prior to shooting if it helps you.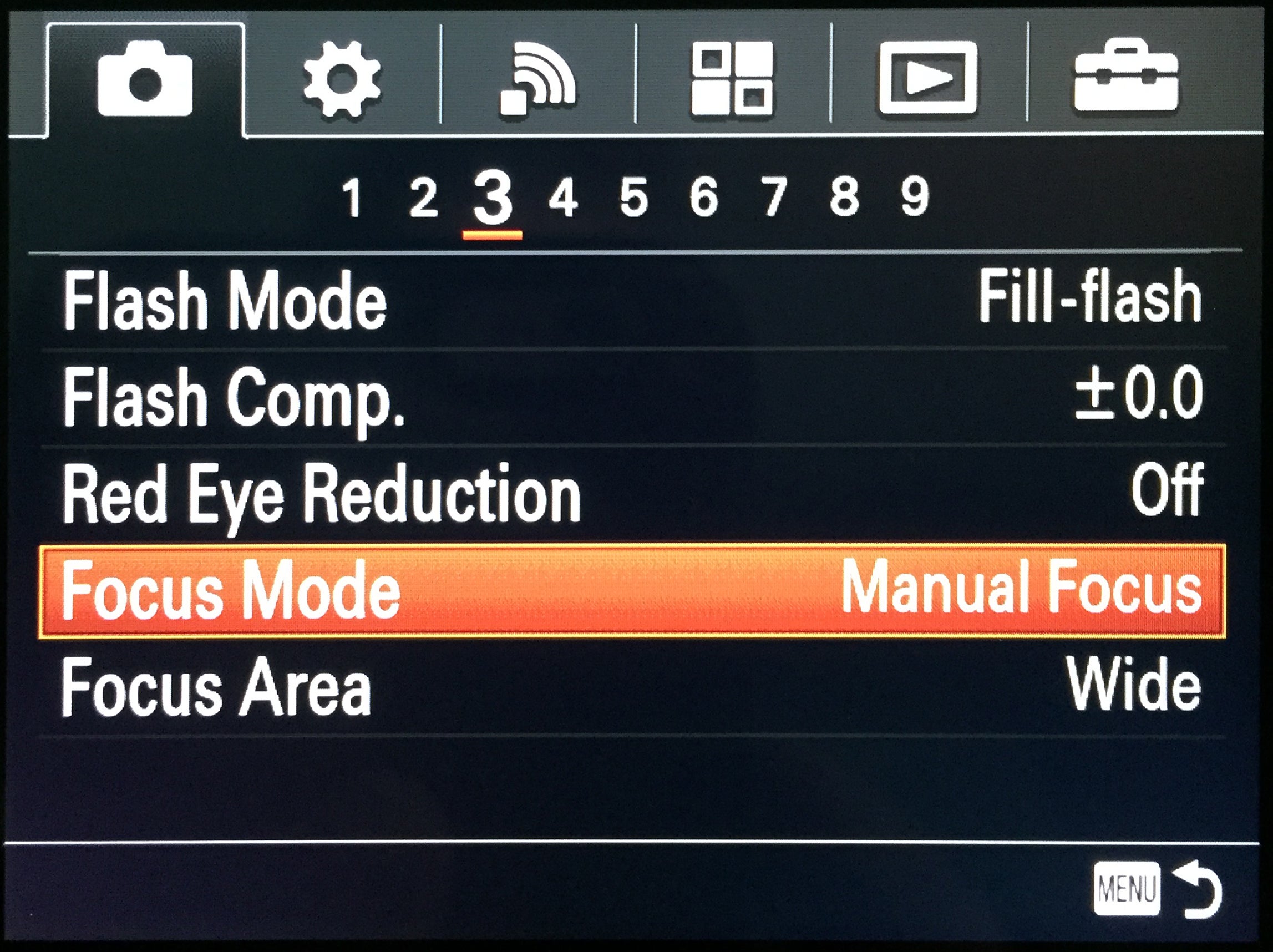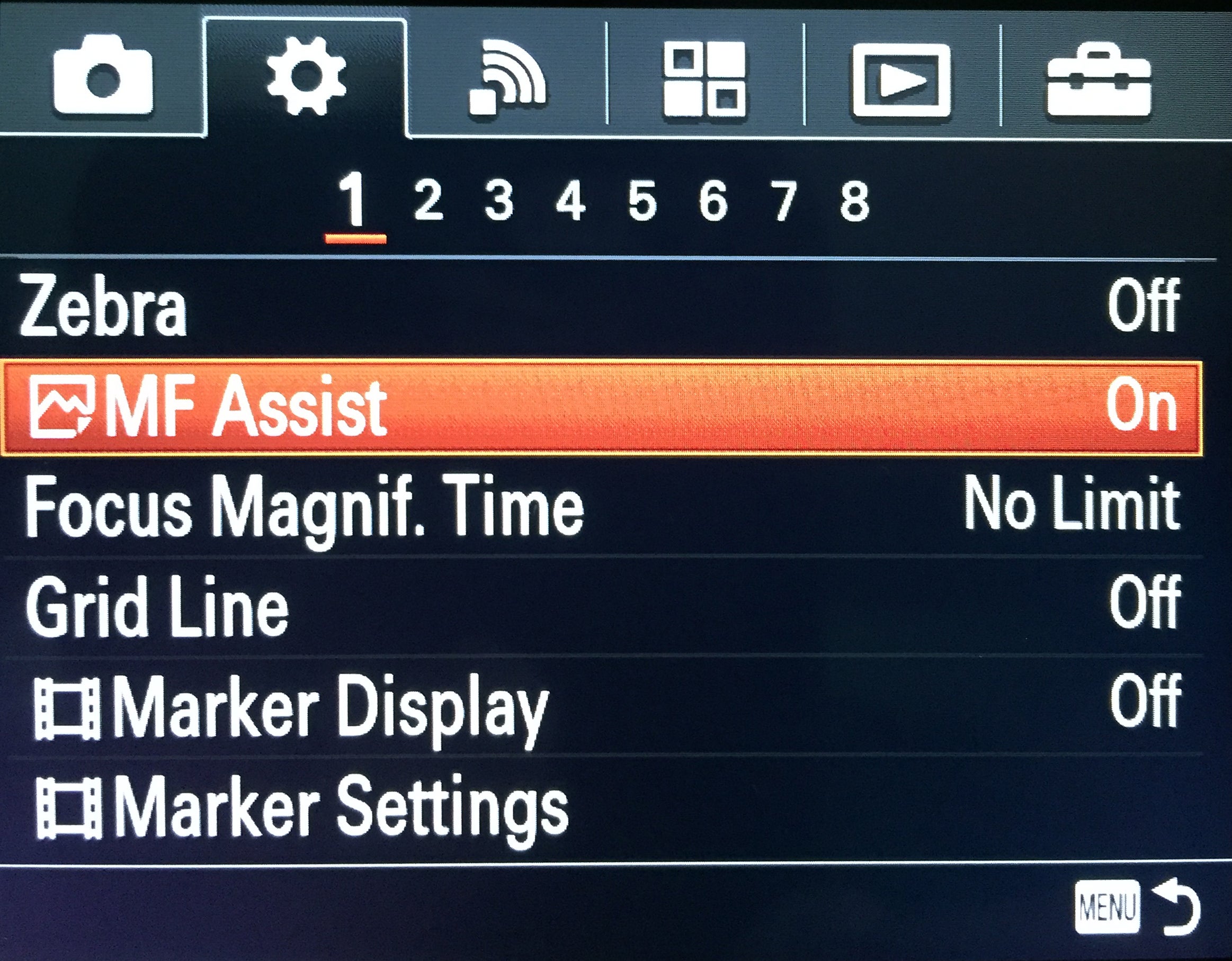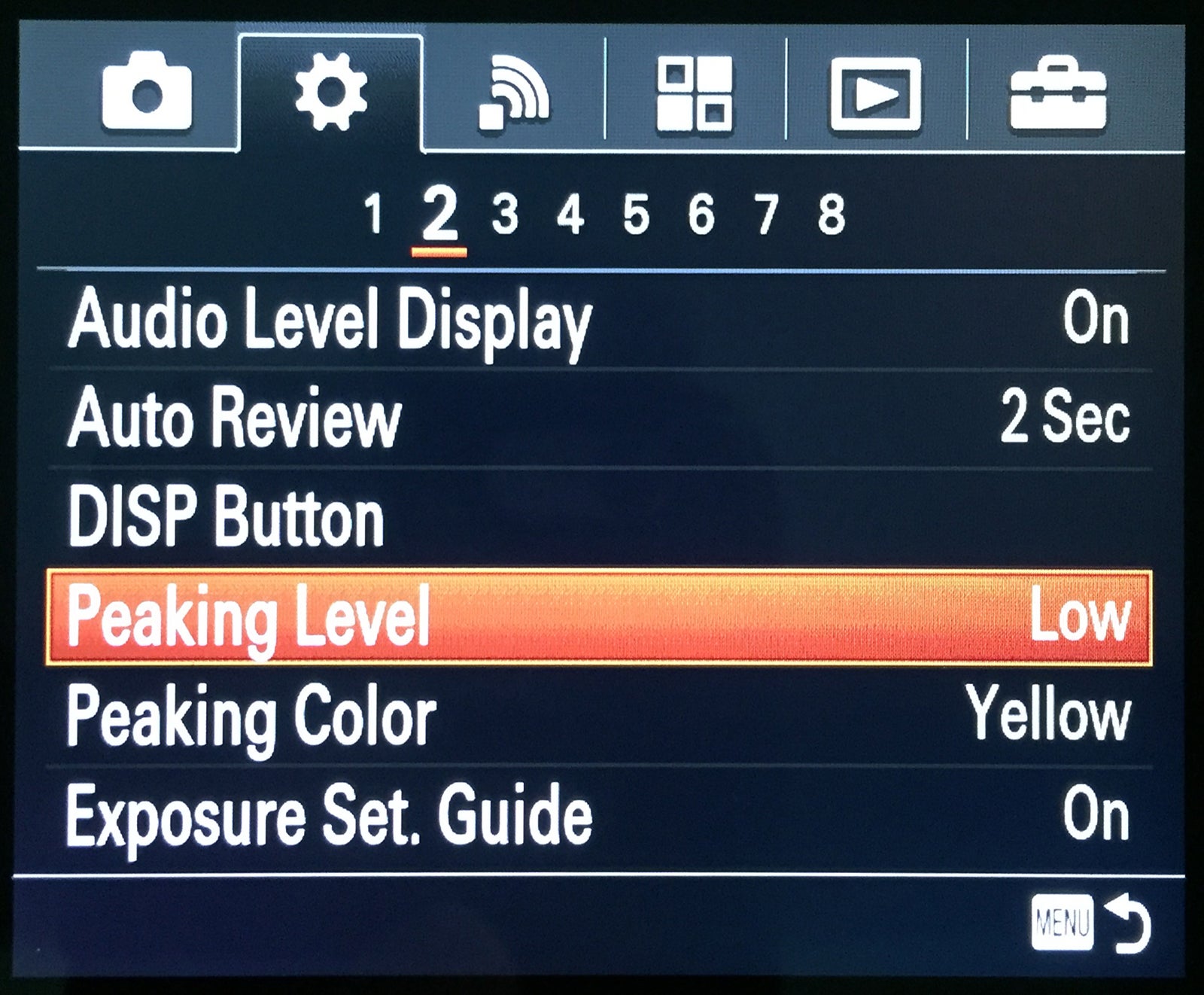 Focus Mode: I turn the AF off and adjust focus myself by using the MF assist and focus peaking. Set the automatic MF assist and level of focus peaking to your personal preferences. You can leave the AF on while you set up everything without filters, but don't forget to turn it off when you add the ND filters. Trust me; you don't want to realize after five minutes of making an exposure that the one image you just took is blurry because you left the camera set to AF.
Color: Shoot in color even if, like me, you intend to convert to B&W. This way you'll have much more freedom during editing.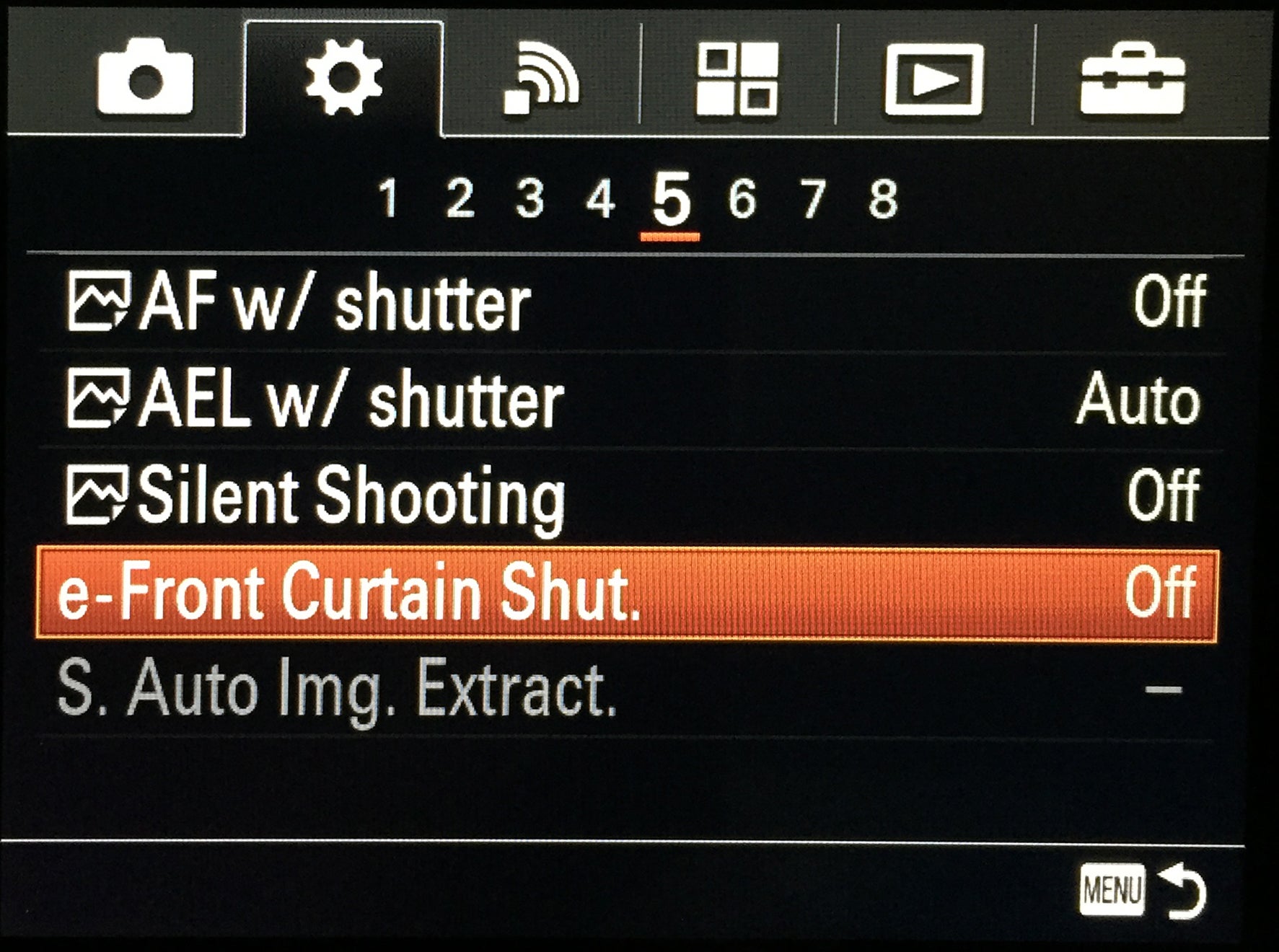 e-Front Curtain Shutter: I usually turn the e-Front Curtain Shutter off because I've found that in certain tricky light situations (at night mostly) it can be detrimental.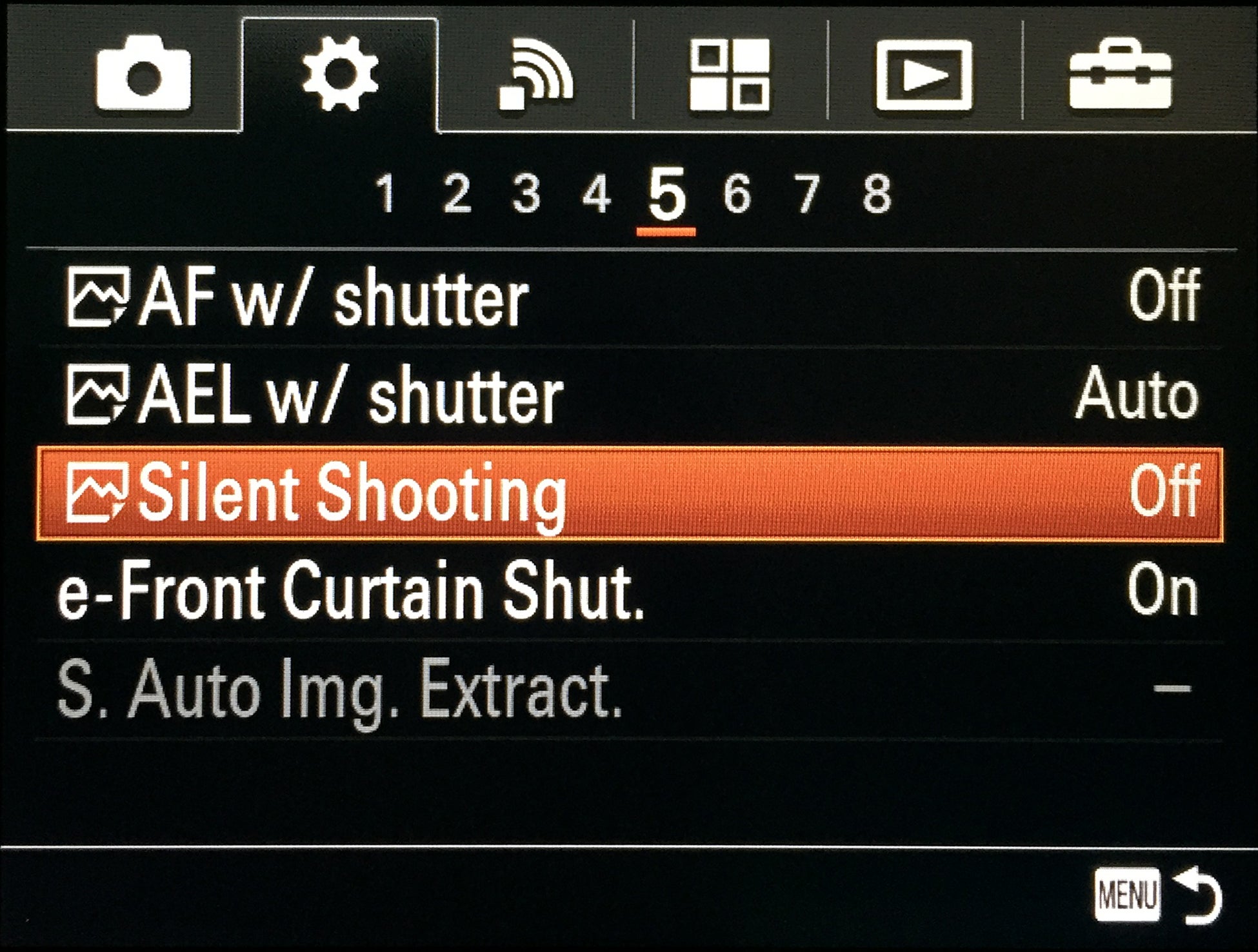 Silent Shutter: Another lesson I learned the hard way is that the Silent Shutter should be turned off. Otherwise you may not realize that the image acquisition started (or did not start!), and this can throw off your exposure.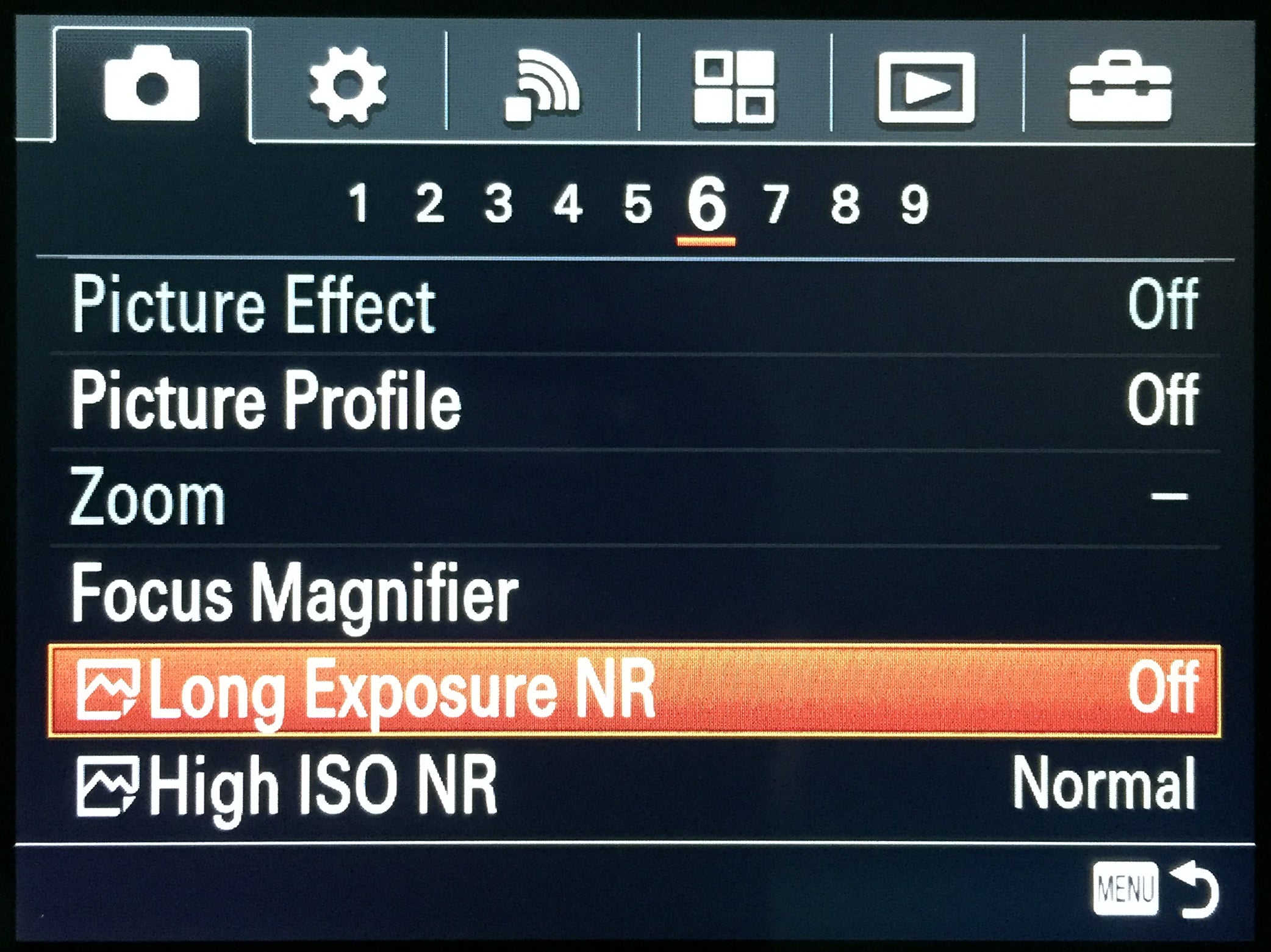 Long Exposure NR: I always turn off the Long Exposure Noise Reduction setting. Why? Because I do not want to wait another few minutes for the camera to be done before I can use it again. Just like with regular photography, an event I might want to be ready to capture can occur. Also for very long exposures, the Long Exposure NR can take a very long time to complete which can be annoying and drain your power.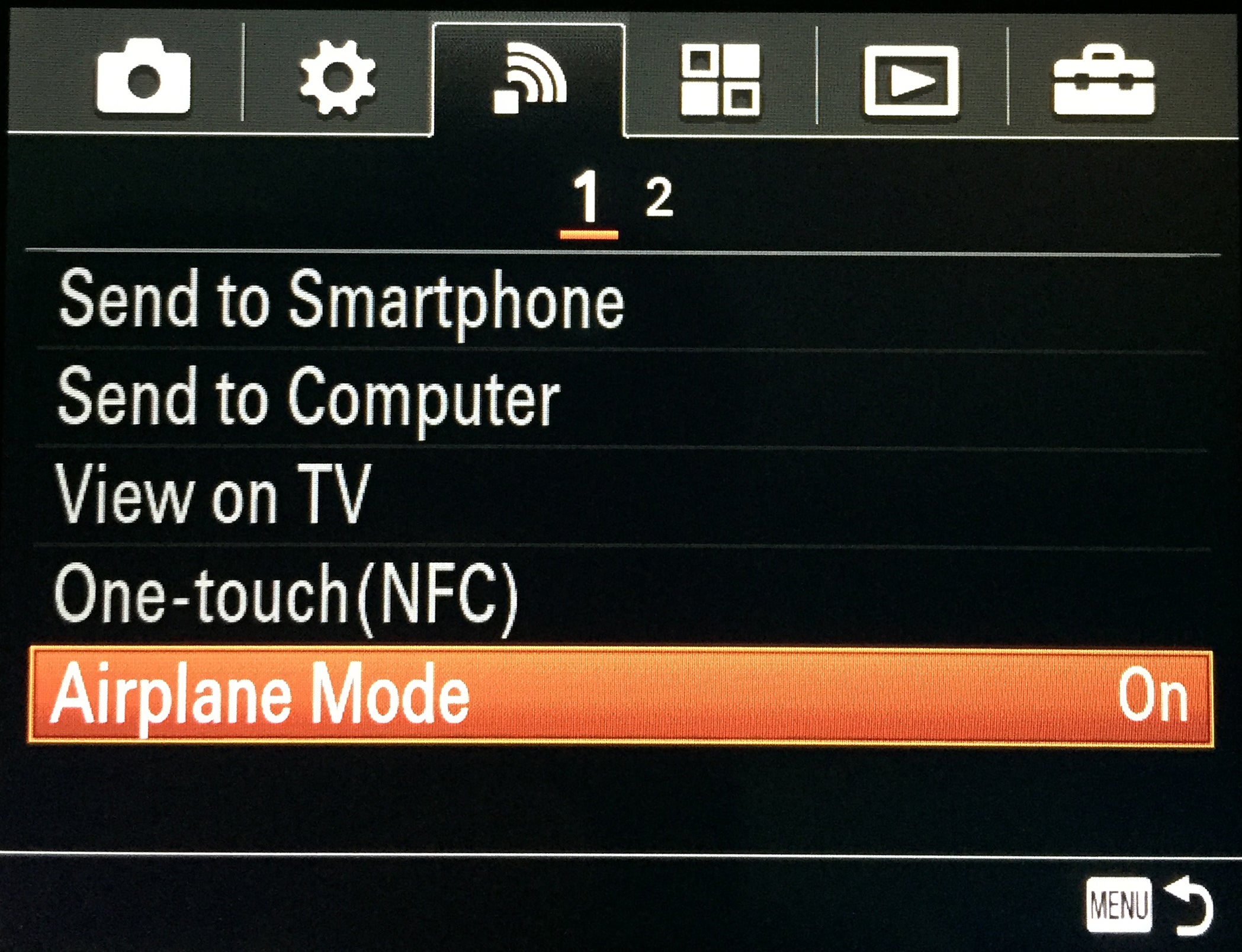 Airplane Mode (all connectivity off): And last but not least, long exposure drains the battery quite a bit. This is why I turn all connectivity off (Wi-Fi, NFC etc.) I would hate to be mid-exposure when the battery dies!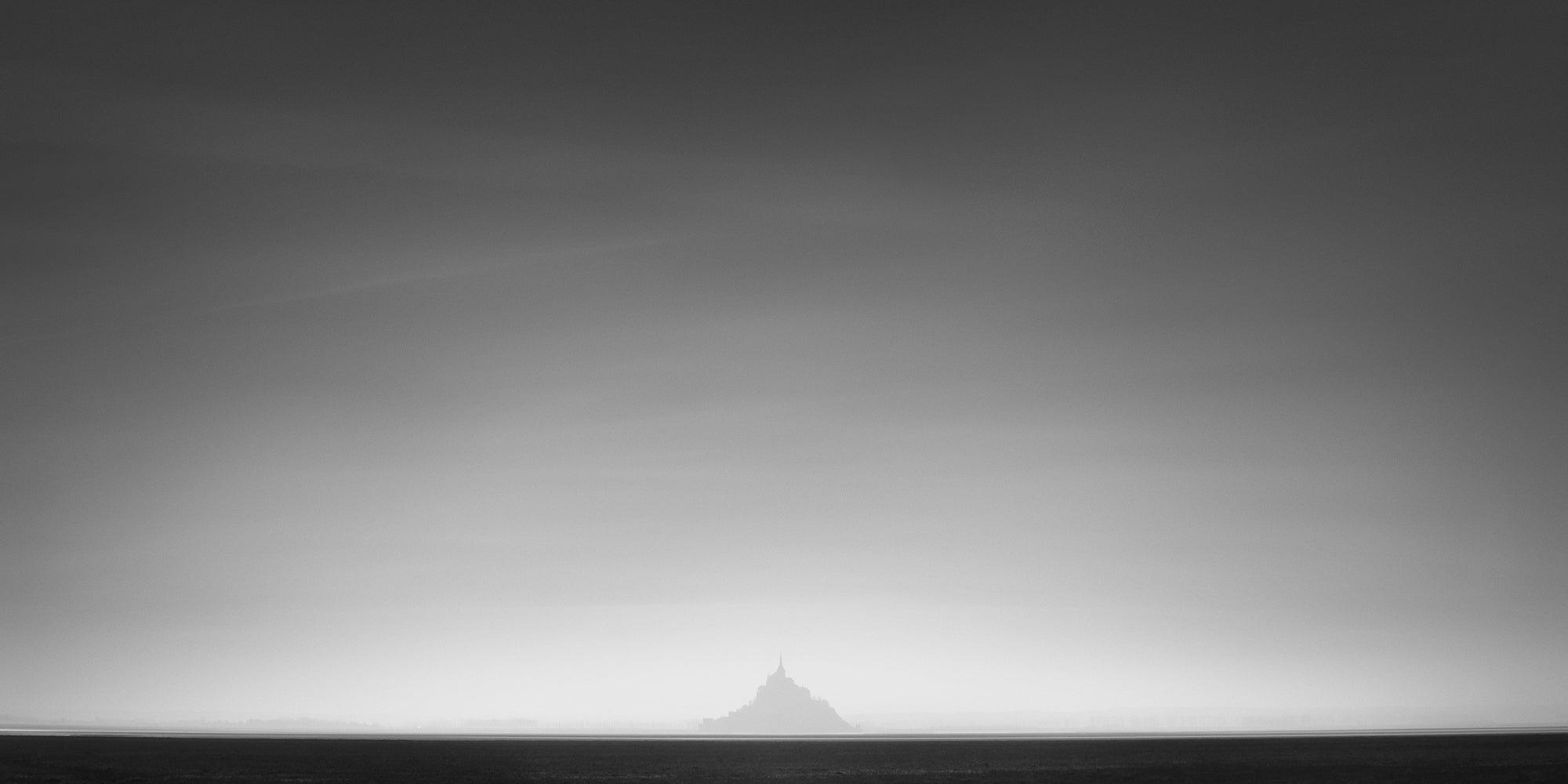 The Rock. Infrared converted Sony α7R II, Sony FE 70-200mm f/2.8 G Master OSS lens at 70mm. 220-seconds, f/8, ISO 50