When it comes to traveling on assignment, it's a challenge to strike the perfect balance between traveling light and traveling right. No one knows that better than longtime National Geographic photographer and Sony Artisan Ira Block. A bona fide globetrotter, Block spoke to me just days before he would hop on a plane to Vietnam. He was already deep in the first stage of his packing process: mulling over what and where he would be shooting, and thinking about the particular challenges of this trip and how they would impact the equipment he would bring.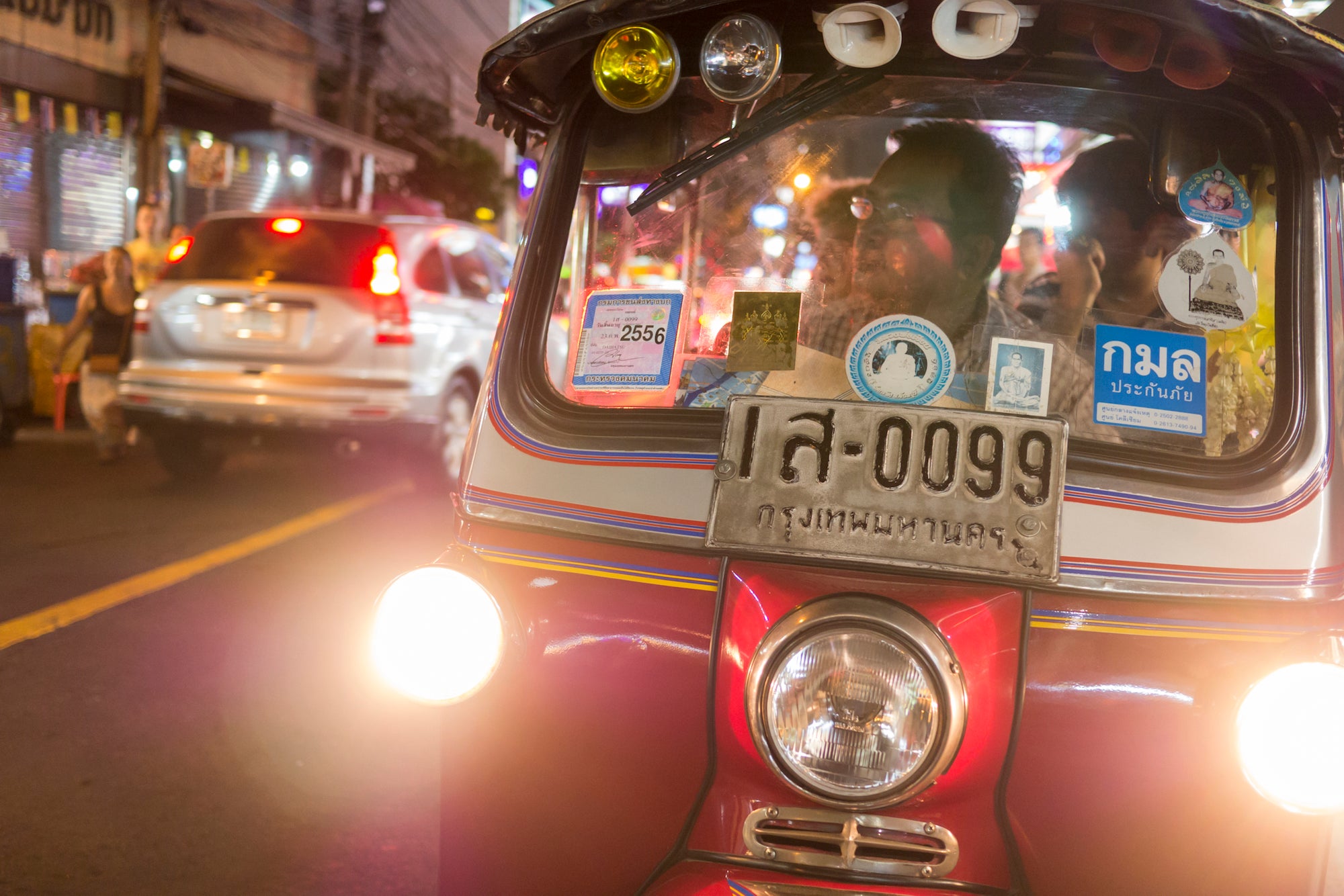 Think Through What You Plan To Shoot
"I look at what I'm going to be shooting," he explains, "and I think about what will be the best for the subject. In a perfect world I'd take a lot more stuff. Because you never really know what you'll need. But I can only do that on a big production shoot. So instead, I think about what I want to have with me to feel somewhat secure that I have the right equipment to do the job and also want to make sure that if some equipment should fail, do I have backup? Of course, that leads you into bringing way too much stuff, so you really need to think about it and make your plan."
There's a wrinkle in every trip that colors how one chooses his kit. This can include everything from access to electricity to climate and weather concerns. For Vietnam, the wrinkle is that Block is recovering from a shoulder injury so he's valuing equipment size and weight even more than usual.
"I'm rehabbing an injury that happened a couple of months ago in Thailand," he says, "so as a result I've had to make some decisions on what I could take that's possible. I'll take my α7R IV, and for a second body I'm taking my α6600 because it's a light, easy, capable second body."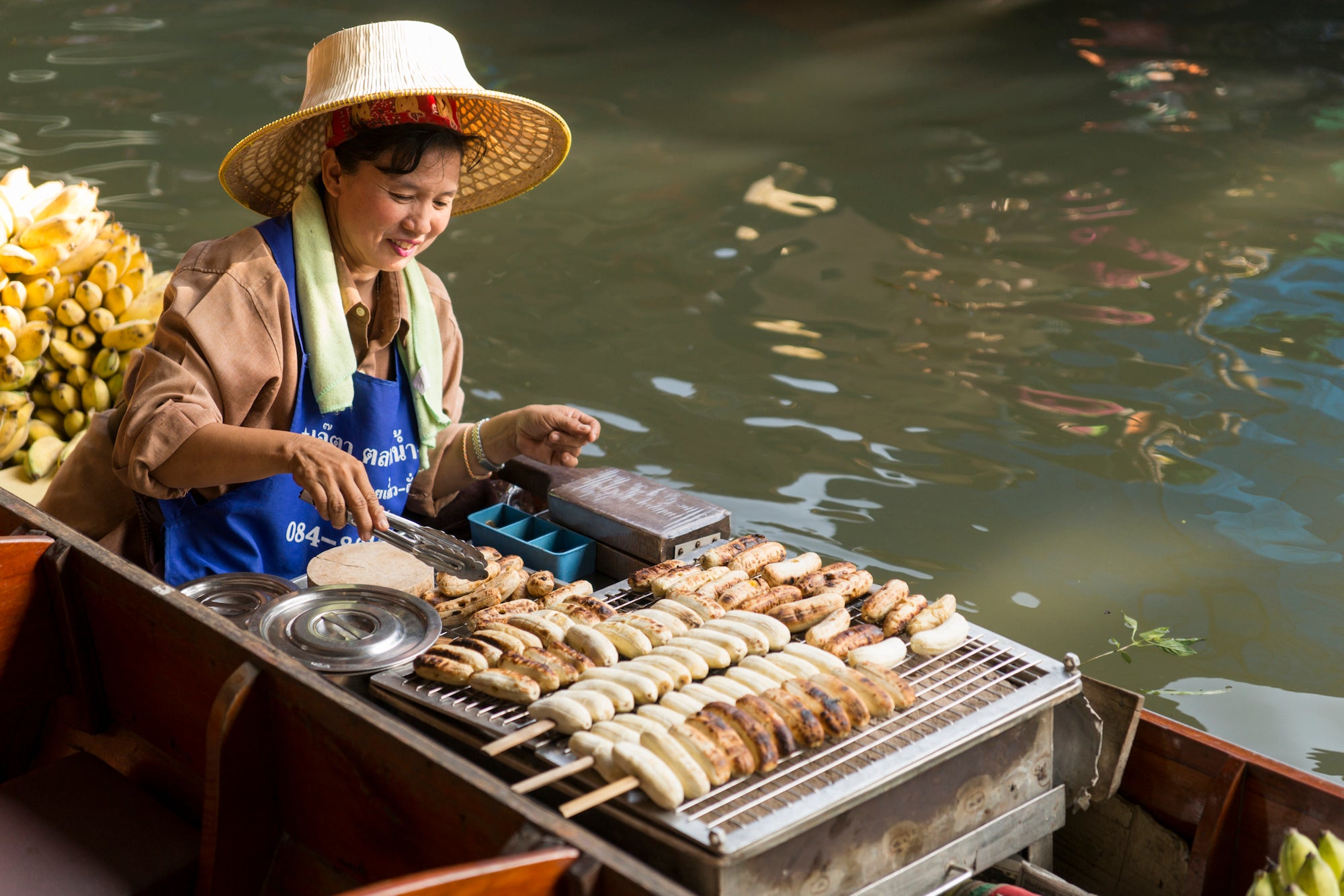 "When I'm shooting my cultural stuff, I'm not walking around with two and three cameras around my neck. I want to be unobtrusive. So I have one body around my neck, one small bag with extra lenses and maybe a spare body in it. With this sort of 'real people' photography, I try to be low key, so I don't have all of my gear with me in those situations, but I still have other backup gear back in the hotel."
"I also always carry an RX100," Block adds with a laugh, acknowledging that he too suffers from the same challenges of us mortal photographers. "I carry that camera so I can shoot in the airport, I can shoot going out at night if I don't want to carry much. It's always in my pocket or at the top of the bag."
Power
How to power those cameras is of equal importance, so Block ensures he travels with an ideal number of batteries and a pair of chargers. And recently, he says, Sony has made this challenge easier with higher capacity standardized batteries.
"The Sony Z batteries are great," Block says, "and the α7R IV and the α6600 take the same battery, so I don't have to have multiple sets of batteries and chargers. I often take six or seven batteries with me to have plenty for all of my cameras. I'd rather have too many batteries than not enough."
Customize Your Zoom Lens Trinity
When it comes to lenses, on every trip Block covers a wide spectrum of focal lengths with a trio of zooms. It's precisely which zooms that change based on the particulars of the assignment.
"My basic thing is taking three standard zooms: a wide-angle zoom, the medium zoom and the telephoto zoom. I own several lenses that, while not aren't duplicating themselves, they have some overlap. For example, I have a 24-70mm f/2.8 GM and I have a 24-105mm f/4 G. Normally I look at a trip and think, 'what am I going to be shooting?' If I'm working indoors a lot, or if I'm working a lot in low light, I'll decide on the 24-70mm f/2.8. The 24-105mm, on the other hand, gives me more range. So I think about do I take a 12-24mm f/4 G or a 16-35mm f/2.8 GM? Do I take a 24-105mm f/4 G or a 24-70mm f/2.8 GM? Do I take the 70-200mm f/2.8 GM or the 100-400mm f/4.5-5.6 GM?"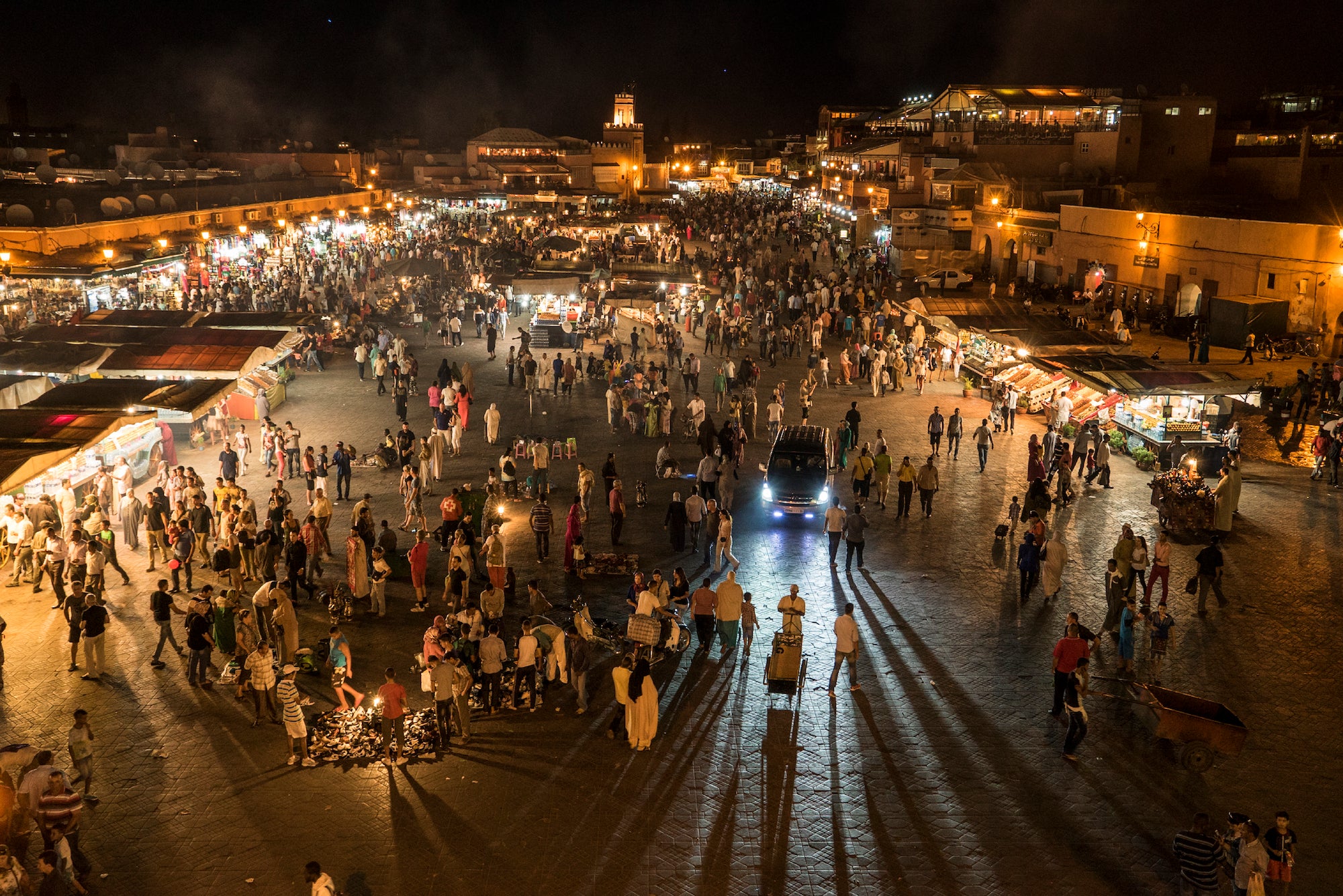 "On this trip I'm going to take the 24-105mm f/4 G," Block continues, "because it's a little lighter than the 24-70mm G Master and I'll be working outside a lot so that 105mm range comes in handy. I'll probably take the 16-35mm f/2.8 GM as opposed to the 12-24 f/4 G for the same reason. I usually take the 12-24mm f/4 G when I know I'll be shooting in small rooms or very tight spaces. And for a smaller, lighter telephoto lens, I'm taking the 70-200mm f/4 over the 70-200mm f/2.8 G Master that I usually take."
The best laid plans so often go awry, so Block uses primes to add a bit of redundancy and versatility to his lens selection. "I'm also planning to bring a couple primes," he says. "The 35mm f/1.8 is a small, nice lens in a good focal length, but I also like the 24mm f/1.4 GM. And I love the 55mm f/1.8—it's a great, sharp lens. I can take a few primes because the 35mm and the 55mm are particularly small and light."
Keeping Image Files Safe
The next consideration for a traveling photographer is storage media: SD cards and hard drives. A good rule of thumb is to have three copies of each image in at least two places. Block carries eight to 10 SD cards with 64GB and 128GB capacities. He'll download the cards daily but he won't format any of them unless he runs out of room and he's forced to. With the images downloaded onto a pair of portable hard drives and the files also intact on the original memory cards, Block has his three copies of each image.
"I take along my computer and two drives, which back each other up," he explains. "I don't really leave the photos on the computer anymore. The two-terabyte hard drives duplicate each other, and I keep them in separate places, so if one gets lost or stolen I have a backup."
If this backup regime seems like overkill, consider what happened to Block's colleague and fellow National Geographic photographer Joel Sartore. In December 2019 while returning from a three-week shoot, Sartore had a bag stolen at the airport in Bali. It contained his camera, computer and tragically all three hard drives with his work—images of rare animals and endangered species destined for his Photo Ark project.
To Carry On Or Check Through?
With airline regulations being what they are, all photographers face a conundrum of what to carry on and what they have to check through on any given flight. Block carries his essentials with him at all times—including laptop and power supply. "I examine what I can't lose and that goes on the plane with me," he says. "There are other things I can lose. It would be a pain, but I could get by or I could buy something at my destination. It's a little bit of a dance. In the United States I know I can get anything FedExed to me the next day. That's not a problem. Most of my travel is outside the U.S. and it's not in Western countries, so I go under the assumption I'm not going to be able to get anything. So the essentials stay with me in my Tenba Roadie which fits in the overhead. I pack it heavy and there's a risk of getting flagged in parts of the world where they weigh carryons. If that that happens I'd remove the bare essentials—at least one body, my most versatile lens, memory cards, a charger and my laptop, before checking the bag. In the event of a lost or stolen bag disaster, I'd still be able to shoot."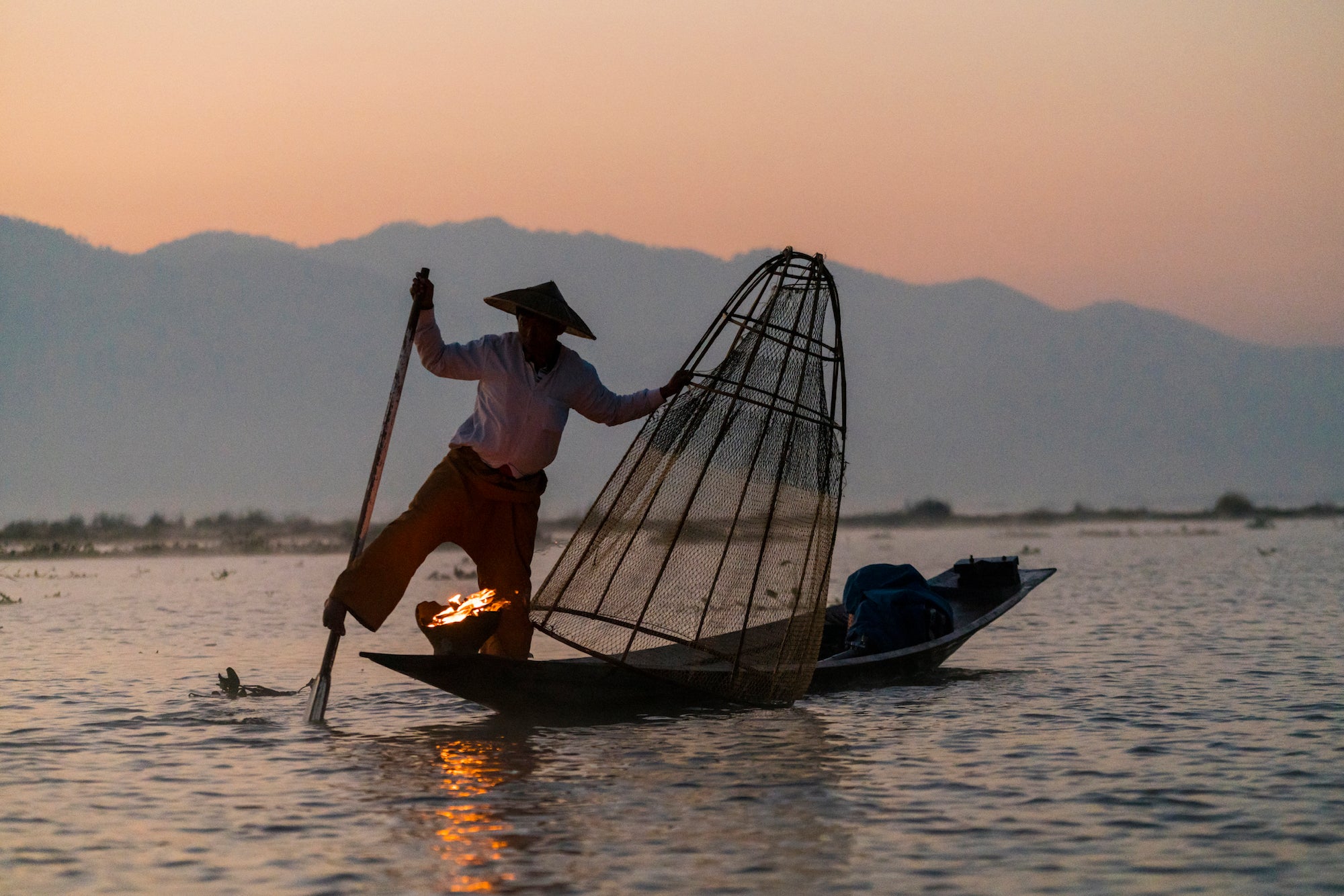 "Ultimately," he continues, "I almost always end up packing more than I planned. I make a plan and just as I start packing and looking at some other lens, I think 'wow, I really like shooting with that. It's not a big lens, I'll take it along.' That happens more with my primes. I usually get pretty well set with my triumvirate of zooms. It's the primes that I get a little more crazed about. The key is to overpack the right way."
"For example, a year ago in Cambodia I dropped and broke my 24-105mm That was one of my key lenses on that trip. I had the 12-24mm and the 100-400mm so I had a big zoom gap, but I also had the primes I'd brought along. I was able to make that work. It wasn't perfect, but it worked."
About the author:
William Sawalich made his first darkroom print at age ten. He earned a Master's Degree from The Brooks Institute of Photography in Santa Barbara, California. Along with portraiture, still life and assignment photography, Sawalich is an avid writer. He has written hundreds of equipment reviews, how-to articles and profiles of world-class photographers. He heads up the photo department at Barlow Productions in St. Louis.