The camera isn't just a high-tech gadget, it's a device that fundamentally changed the way we can see the world. The camera records history as it happens, preserving memories forever. It allows creatives to bend reality into images that show the unique ways they see. From black and white sheet film to digital image sensors that can see in the dark, from view camera to SLR to mirrorless, the camera's evolution continues enabling artists, journalists, travelers, adventure-seekers and proud parents to freeze a fleeting instant in time transforming it from the ephemeral to an enduring image. It's not 100% clear how June 29 became National Camera Day, and that's OK. However it started, it's nice to have a day set aside for the device that inspired everything from LIFE magazine to Instagram and makes it possible for all of us to be creatives.
On National Camera Day 2018, we're showcasing the cameras (and lenses and other gear) used by some of the leading photographers and creatives who work with AlphaUniverse.com. For each, you can click the link to see more about what's in their bag and how they use it to see the world.
You can be a part of Sony's celebration of National Camera Day. On Instagram tag @sonyalpha and the hashtags #NationalCameraDay and #SonyInMyBag and show us what you shoot with.
Tony Bennett is a photographer who is ready for anything. Literally. Sporting a two-camera rig he describes how he shoots. "As a landscape lover who evolved into an action sports and portrait photographer," he says, "I often find myself going from a Major League Baseball stadium to catching a sunset or covering an event at a nightclub without the luxury of changing up my bag. I've taken the approach of being a one-man content crew and feel an obligation to be ready for anything in order to do that."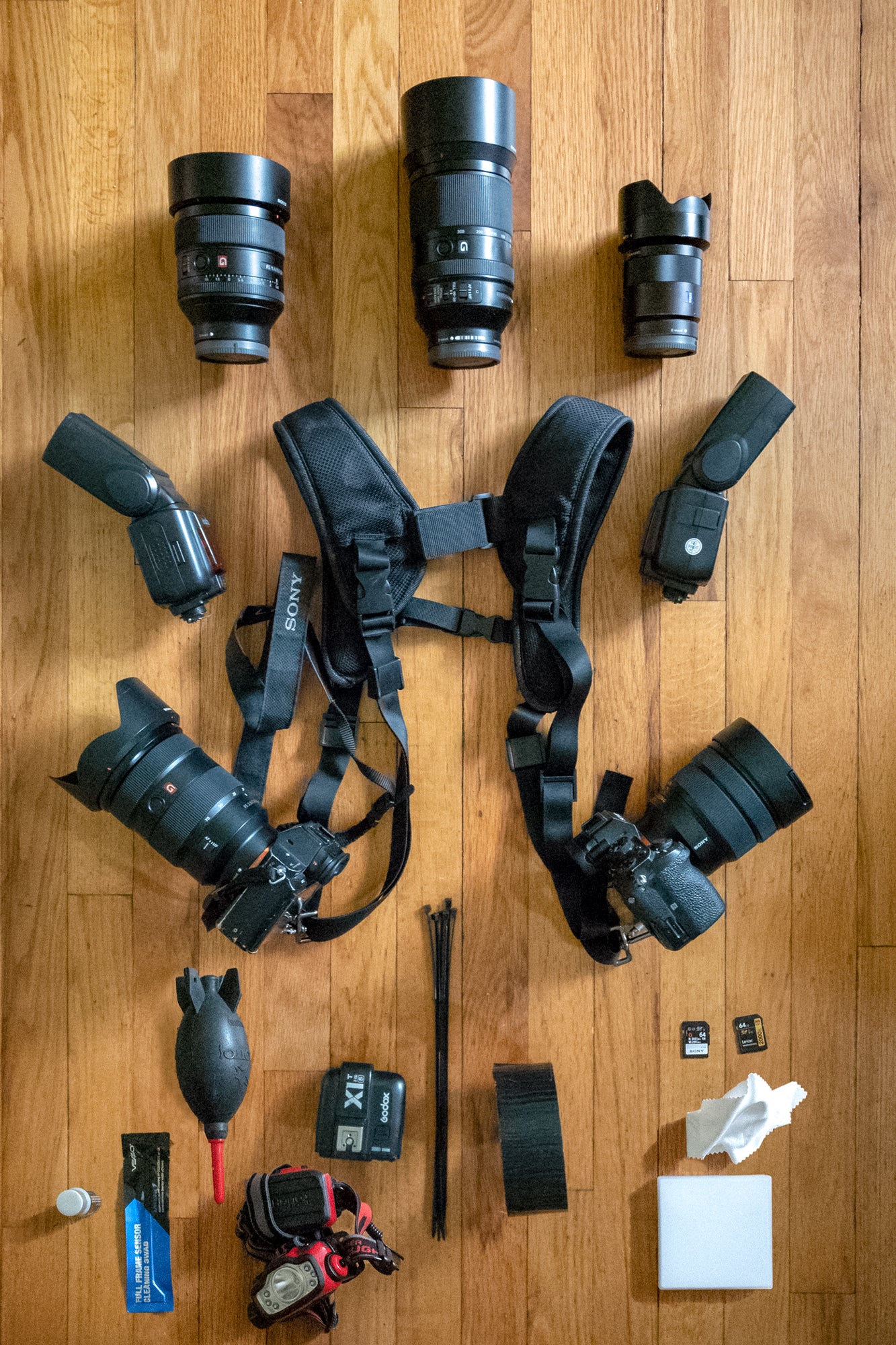 See Tony's full What's In My Bag story here and you can follow him on Instagram @tony.bennett.
Nino Rakichevich is a top-level fashion shooter as well as one of the best street photographers in the world. He uses the same word to describe both runway fashion and street photography: "unpredictable." Things move fast, they change constantly and you never really know what's going to happen next. Nino uses a pair of Sony α7R III bodies as well as compact Sony RX cameras to get his images.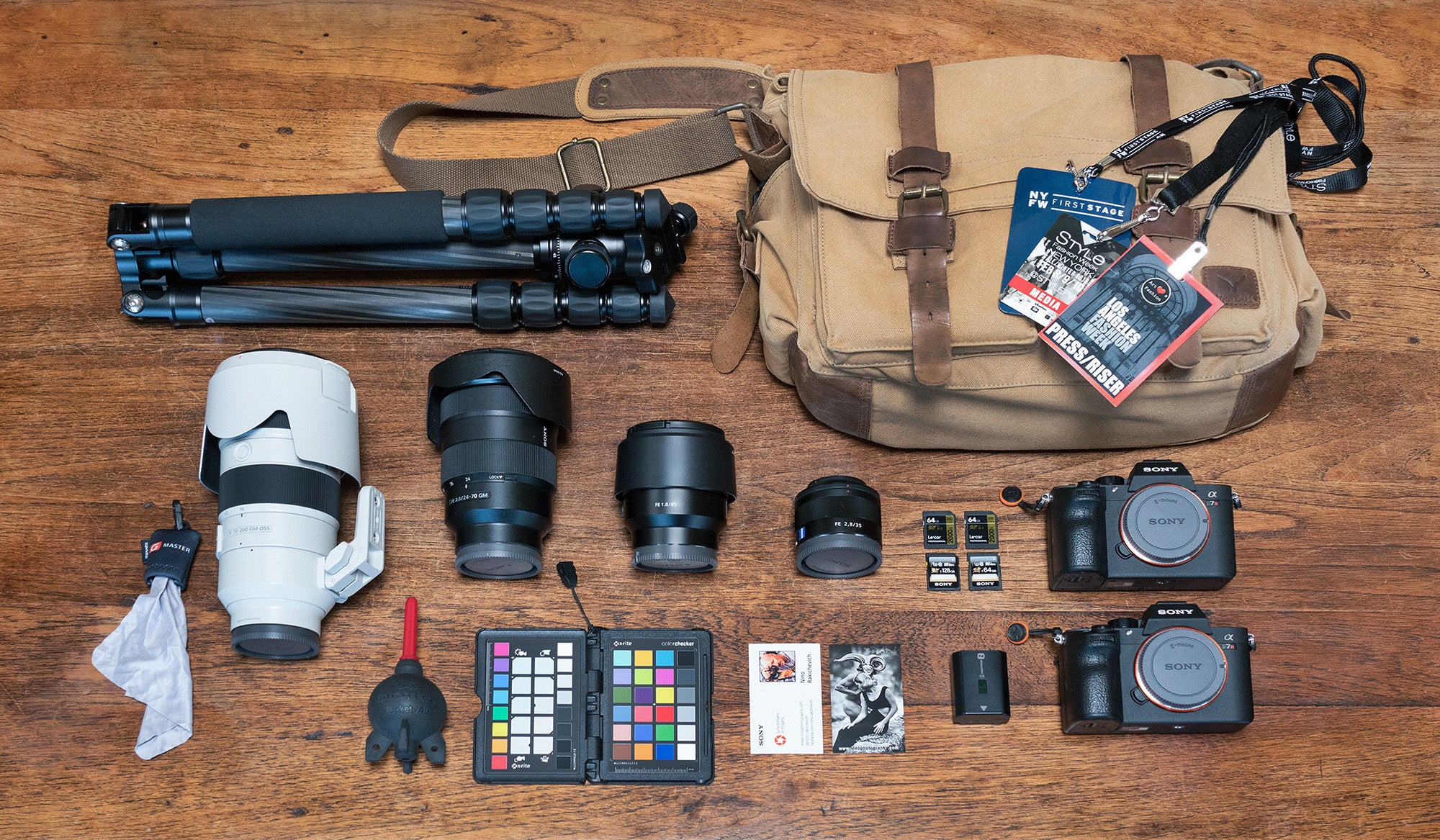 See Nino's full What's In My Bag story here and you can follow him on Instagram @nino_rakichevich. Also see some of Nino's photos from the streets of New York and Los Angeles with the new RX100 VI here.
While some photographers have the luxury of being able to pack a lot of gear, adventure photographer and filmmaker Renan Ozturk has to count every gram. Literally. One of the main reasons Ozturk switched to Sony mirrorless cameras was because he could save weight and bulk while getting the image quality he needs for his projects.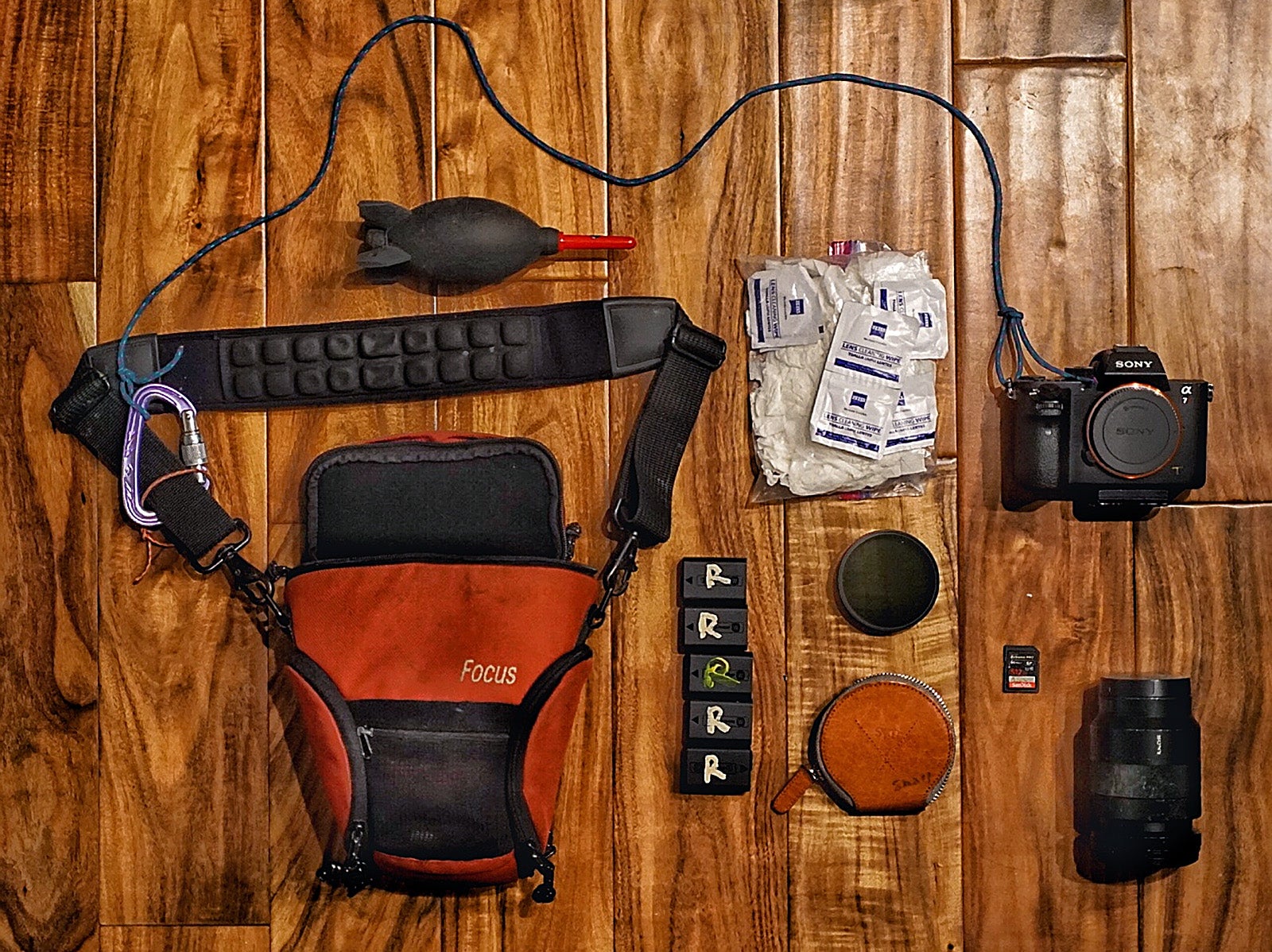 See Ozturk's full What's In My Bag with his incredibly tight kit here and follow him on Instagram @renan_ozturk.
Chad Wadsworth is one of the leading music photographers in the world. He's regularly photographing at everything from festivals to big venues to intimate clubs. Wadsworth tailors his bag to the specific shoot and he uses a combination of modern high-tech lenses as well as vintage glass to create his unique looks. The ability to adapt a variety of glass to his cameras was one of the reasons why Wadsworth originally moved to Sony full-frame mirrorless bodies. Today he uses the Sony α9 as well as the α7R III and α7R II.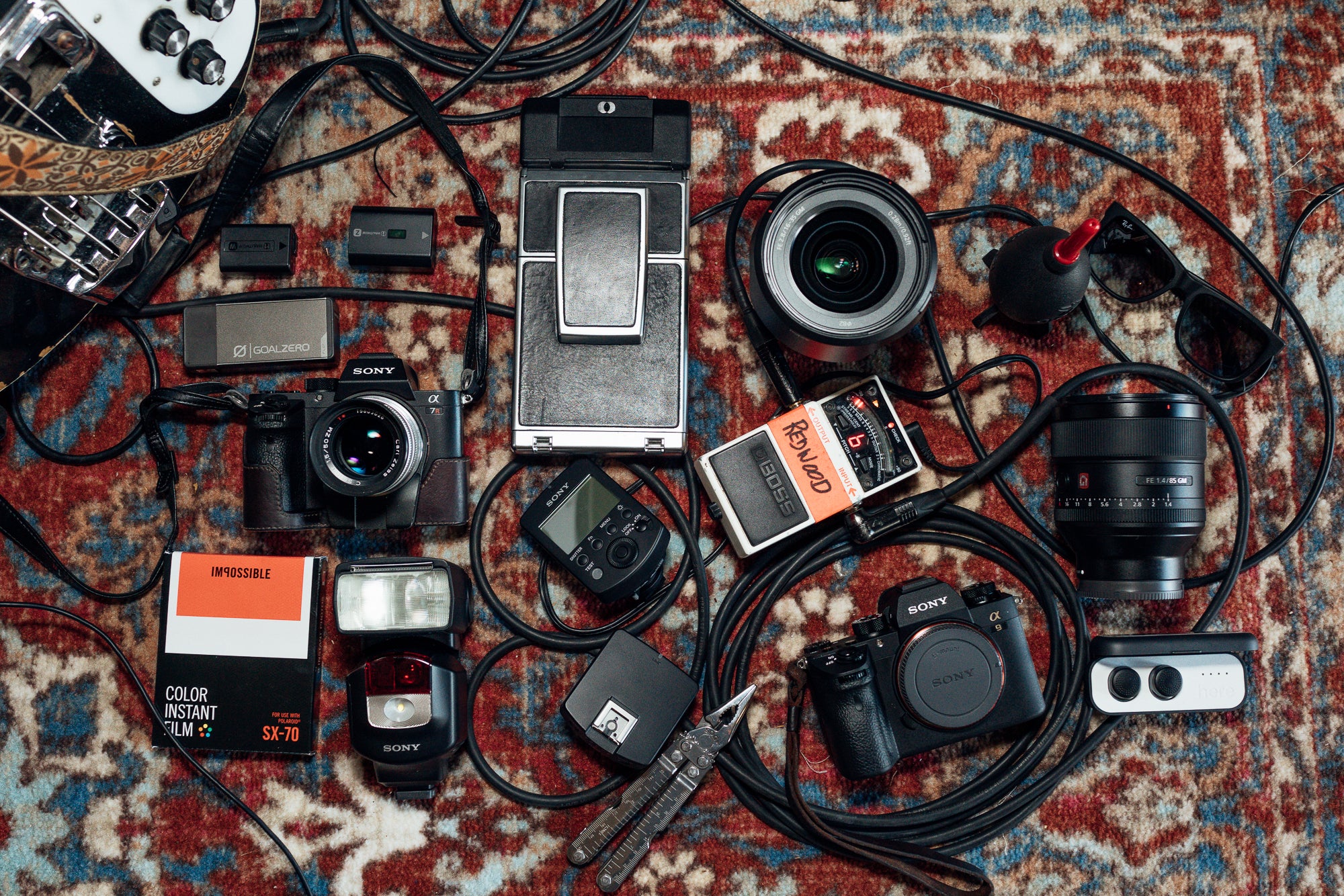 See Wadsworth's full What's In My Bag here and you can follow him on Instagram @chadwadsworth_atx.
Garrett King is a photographer who is always on the move. Based in Seattle (along with his dog Mella), King shoots regularly carries mirrorless Sony α7R III, α7S II, RX100 V and RX0 cameras as he photographs landscapes and lifestyles.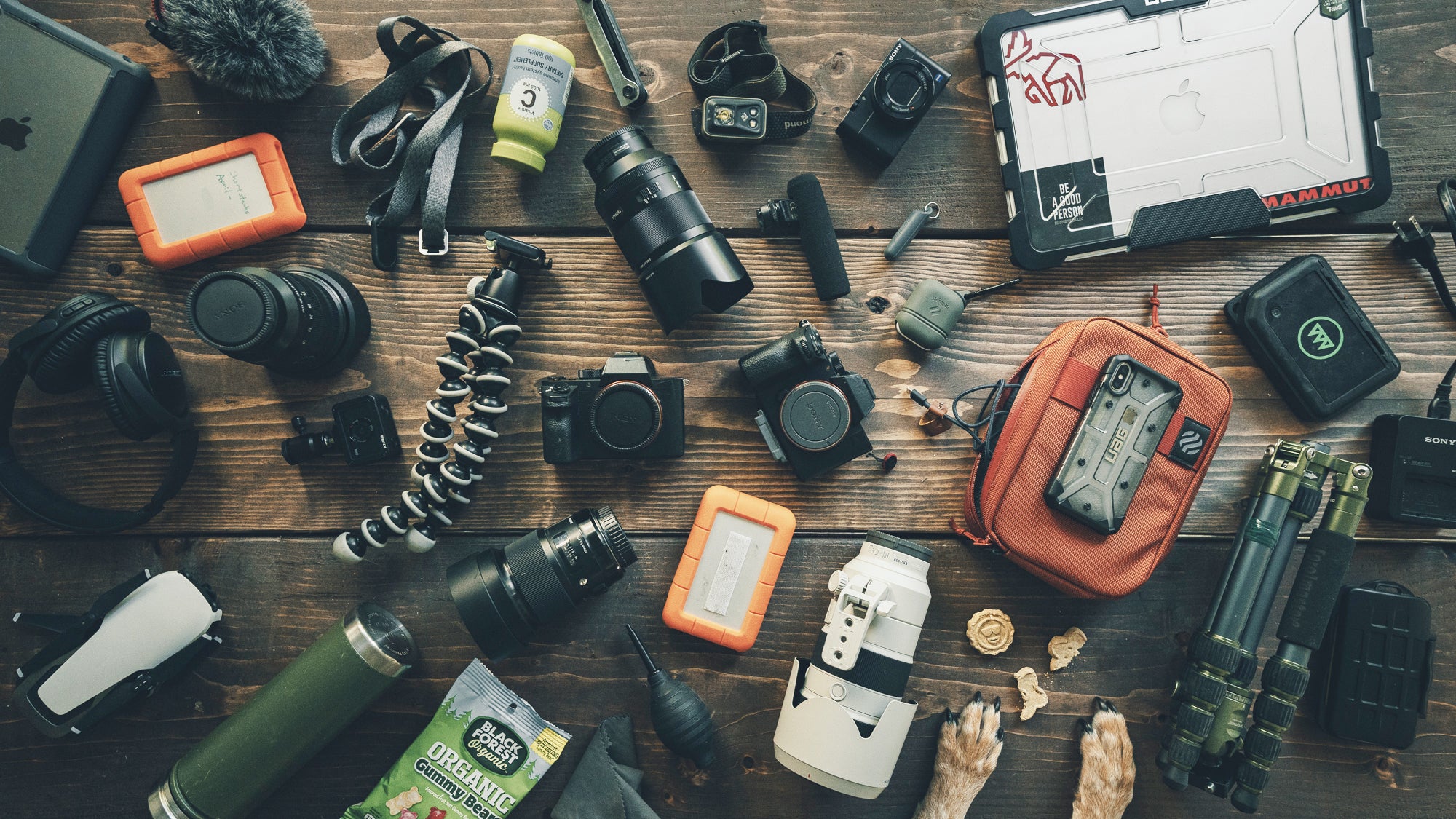 See King's full What's In My Bag here and you can follow him on Instagram @shortstache.
When you're going on a once-in-a-lifetime trip, you think carefully about what to bring. For his trek to the Australia Outback with the Sony Alpha Imaging Collective, Connor Surdi wanted to pack light, while being ready for the unexpected so he brought interchangeable lens Sony α7R III and α7 III bodies as well as RX100 V and RX0 ultra-compacts.
See Surdi's full What's In My Bag here and follow him on Instagram @connorsurdi.
In the studio, Miguel Quiles takes control of all aspects of a photo shoot. In a studio shoot when weight and bulk are much less of a concern, but image quality is paramount, Miguel Quiles is using the Sony α7R III as his primary camera body. Quiles also uses a host of Sony G Master lenses including the unique 100mm f/2.8 STF.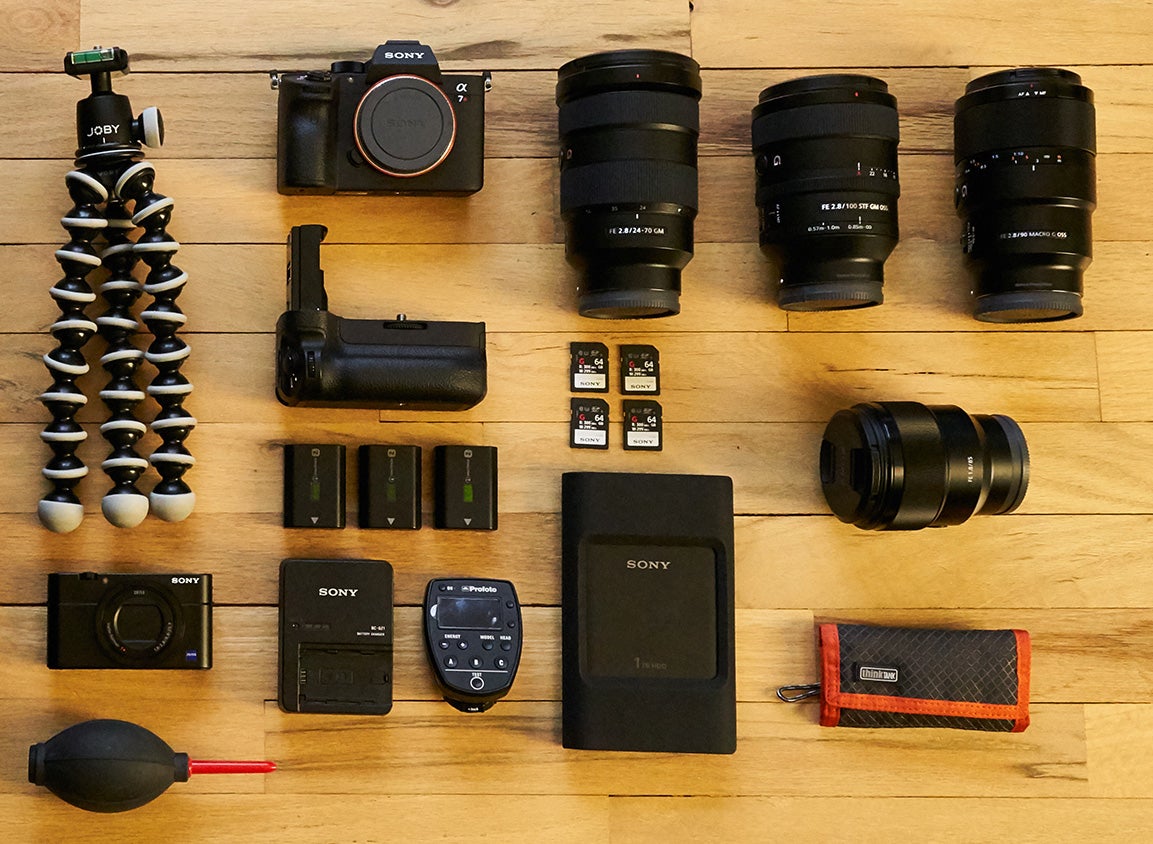 See Quiles' full What's In My Bag here and follow him on Instagram @miguelquilesjr.
If you think of the Midwest as just being the flyover states, you probably haven't seen Eric Ward's photography. Ward uses his cameras (Sony α7R III and α7 III) to transform Midwestern landscapes (among others) into mesmerizing images.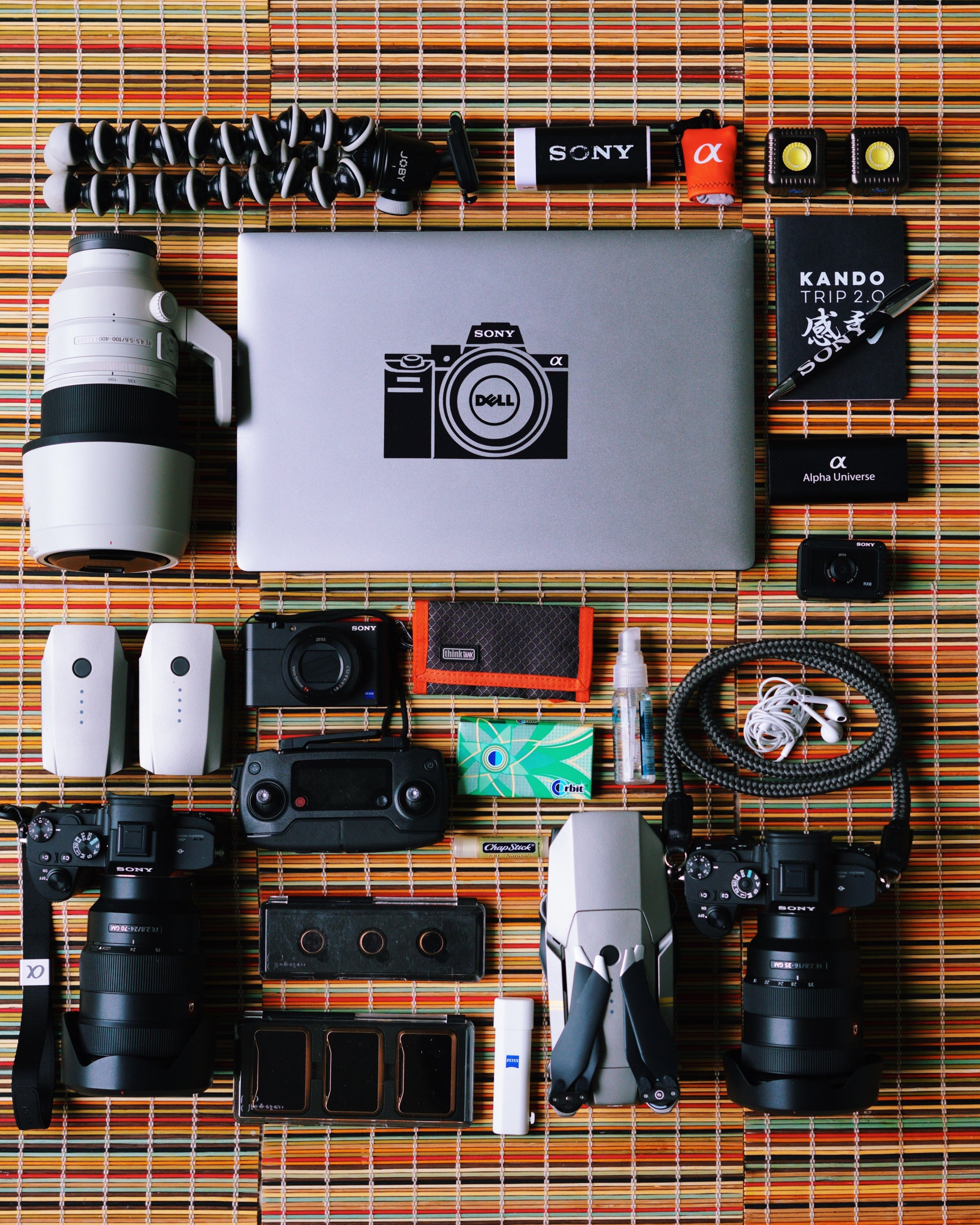 See Ward's full What's In My Bag here and follow him on Instagram @littlecoal.
For Abel Perez, a photograph is the raw material. Perez is a visual artist who transforms the photo from his camera into otherworldly images through Photoshop. To harvest that raw material, Perez' primary capture tool is the Sony α7R III and an extensive collection of lights and light modifiers.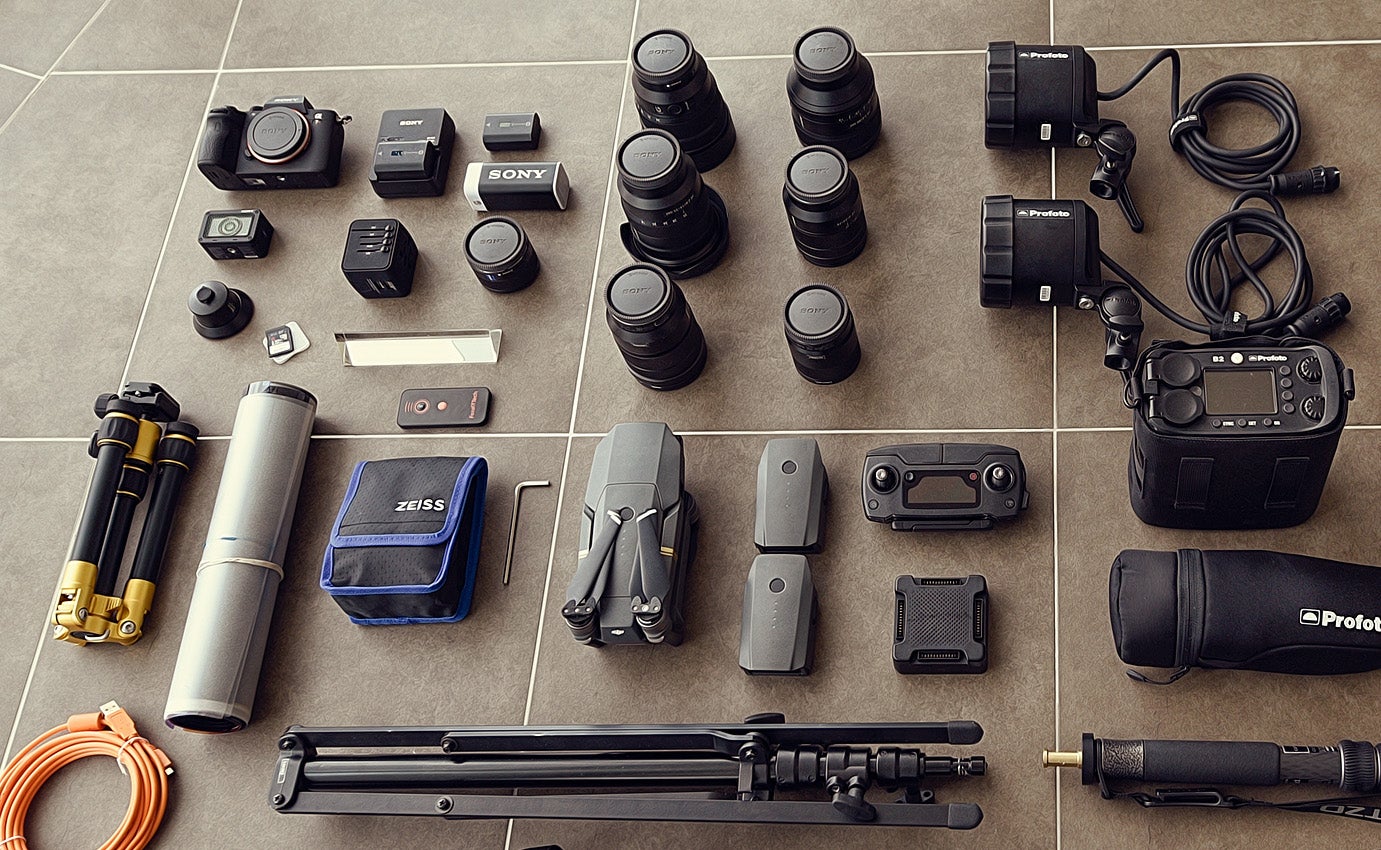 See Perez' full What's In My Bag here and follow him on Instagram @abel.psd.
For sports photojournalist turned landscape professional Don Smith, having the ability to cover everything from 12 to 500mm is part of the game. Smith spends much of the year traveling and he carries both full-frame and APS-C bodies. As a landscape pro it's no surprise that his primary camera is a Sony α7R III. He also packs the α9, α7S, α6000 and an RX100 IV.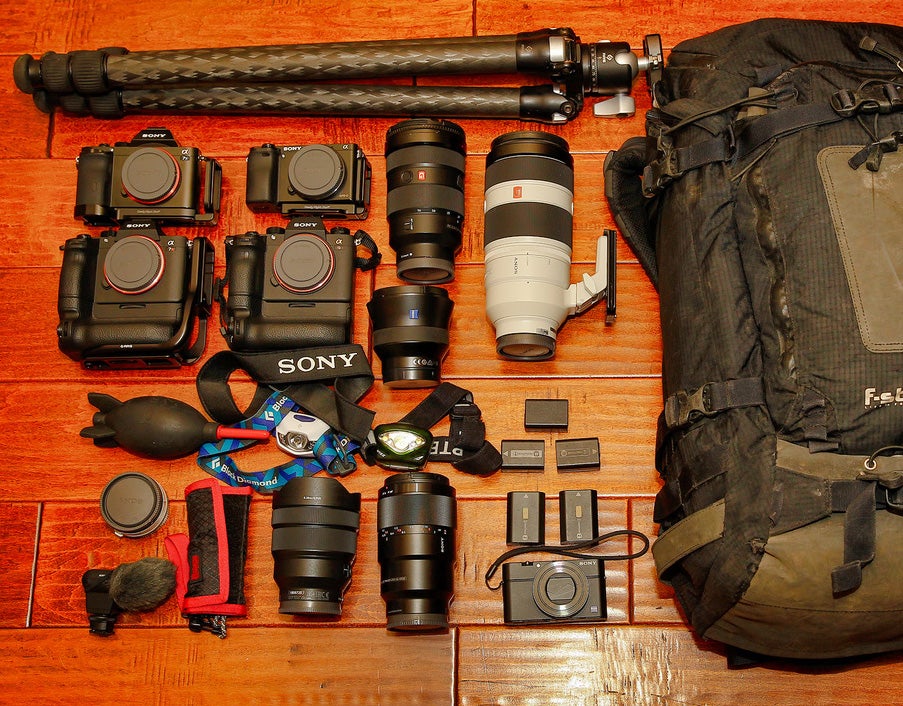 See Smith's full What's In My Bag here and follow him on Instagram @don_smith_photography.